Updated by Implementation
What is Storage Location ?
Storage location is a physical location where the stock of materials (Raw materials, semi-finished products, finished products) are stored within a plant.
Storage location is a place where inventories are physically kept within a plant.Storage location is the sub-division of plant where the stocks are physically stored and maintained within a plant.
Overview
Internal storage has limited space for app-specific data. In storage location we can generate particular stock it help us for storing data in particular location that we generate. Because of storage location we easily find out our stock in which location we add.
The overall view of storage location is that to store inventory stock in particular location. Storage location is the in hand stock of any organisation that is to be input in the system at the time of implementation, so as they can start there transaction working based on their in-hand stock.
Use case-
Suppose that there is a company Core wire Pvt. Ltd. The company has to generate stock in particular location. when company create material and in material opening the opening quantity should be add and opening price also in the created location.
Before all that company generate material code via through material opening in material master. Whatever, stock has to company i.e. their opening stock in the transaction of material opening for the selected location.
Steps to be performed as follows.
1. click on website
https://www.zenscale.in/mm/app_home_beta_new
The page will open
Then click on inventory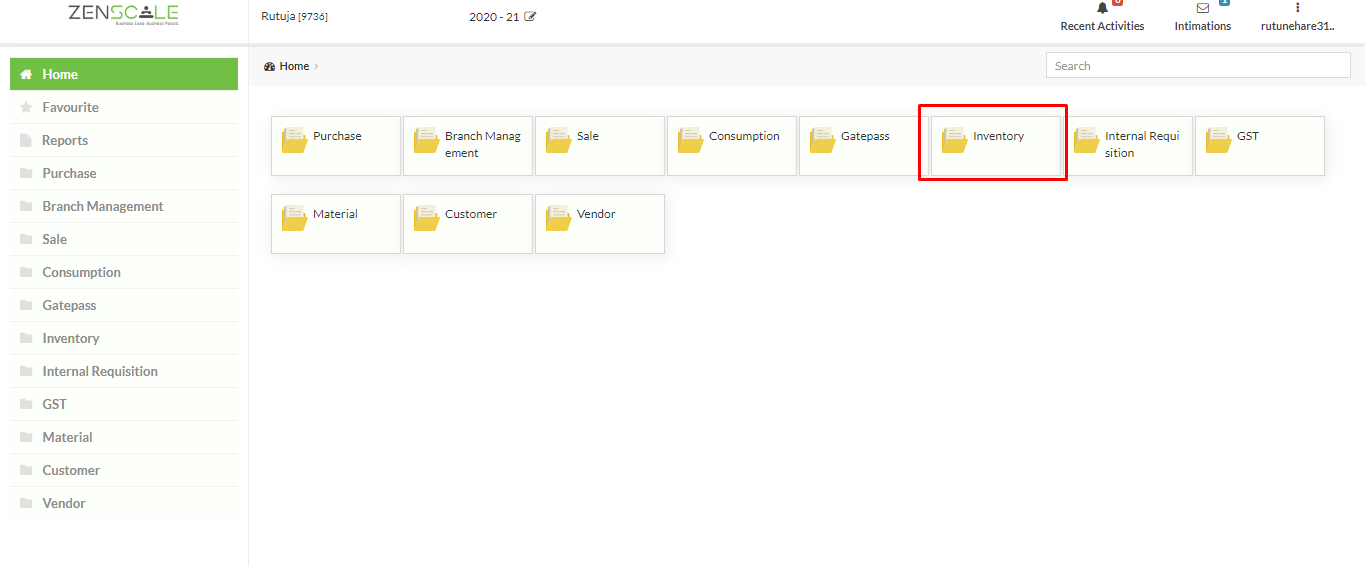 2 In inventory ,1st we have to subscribed storage location app and then after clicking on storage location.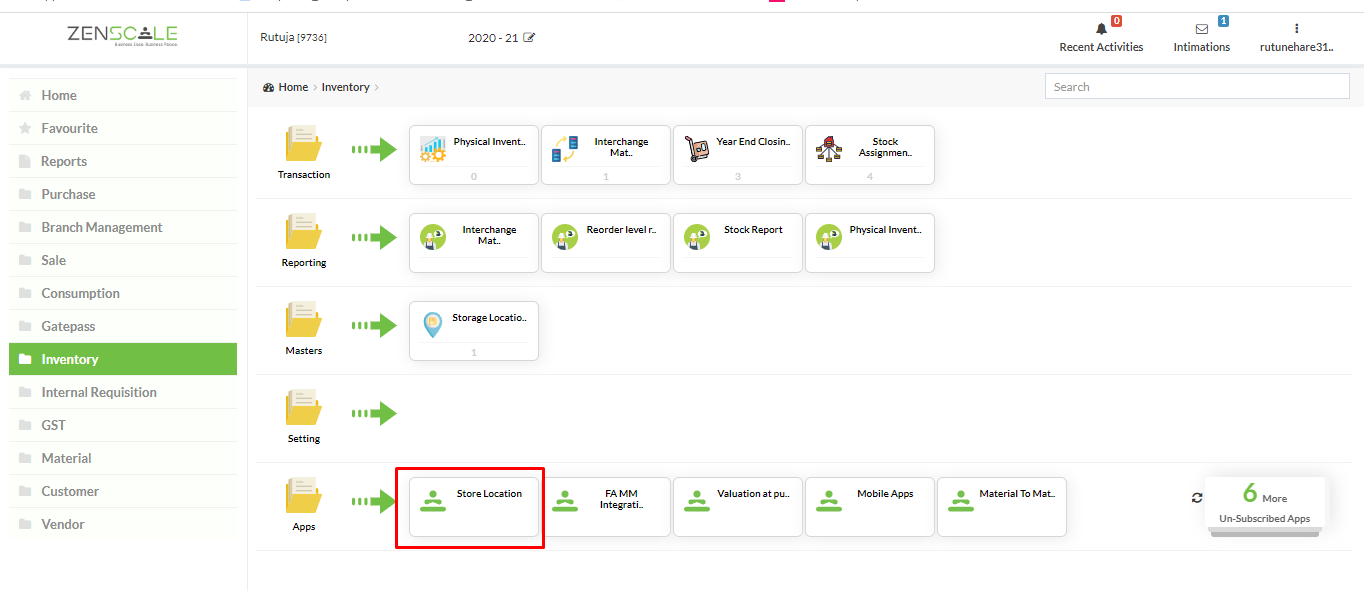 3. Clicking on storage location we have to ON the app the page will open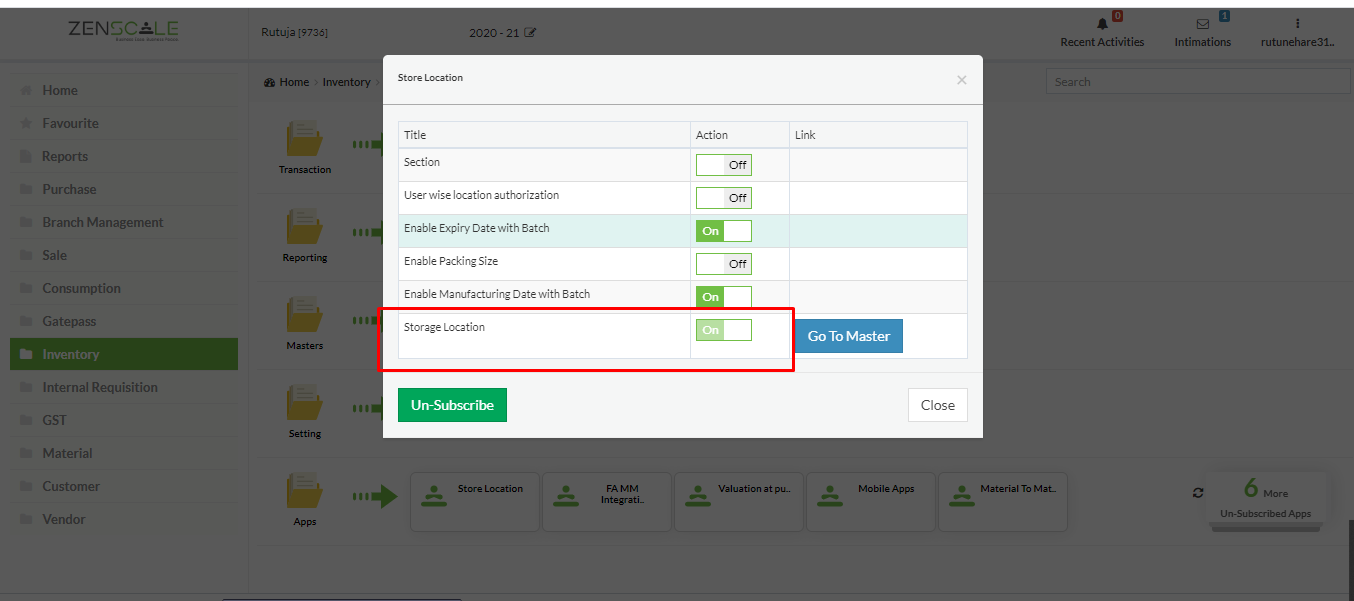 4.Then after click on master storage location.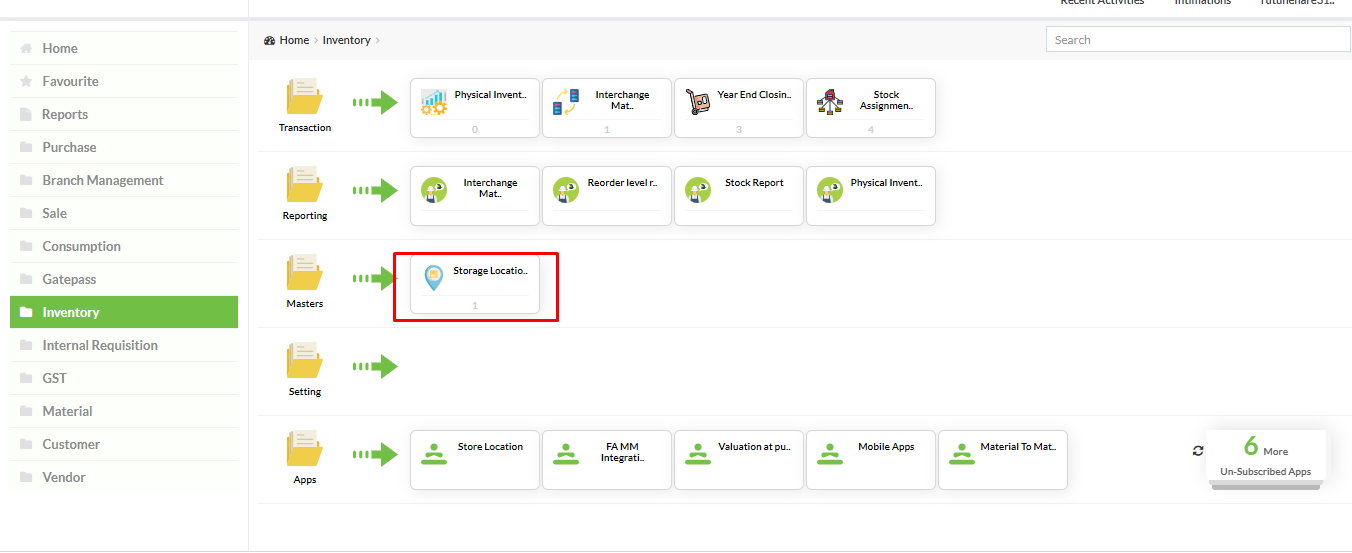 5.After clicking on storage location we have to create location code and the page will open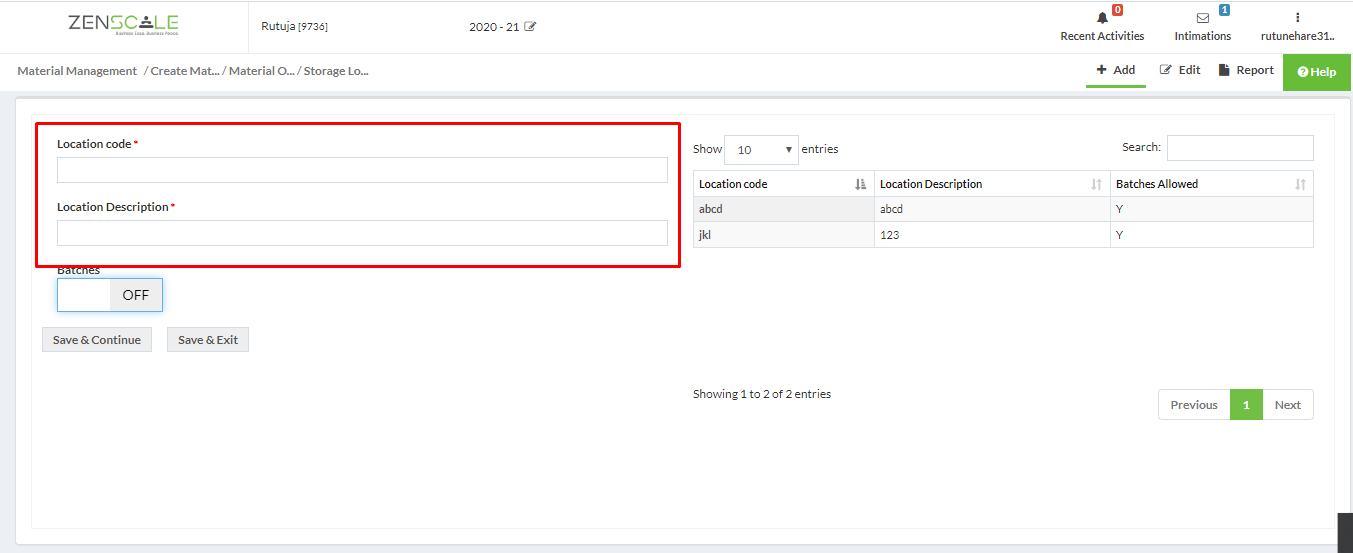 6. Then we have click on module material and in material there is transaction material opening

7. After clicking on material opening we have to fill opening quantity and price according to particular location the page given as below: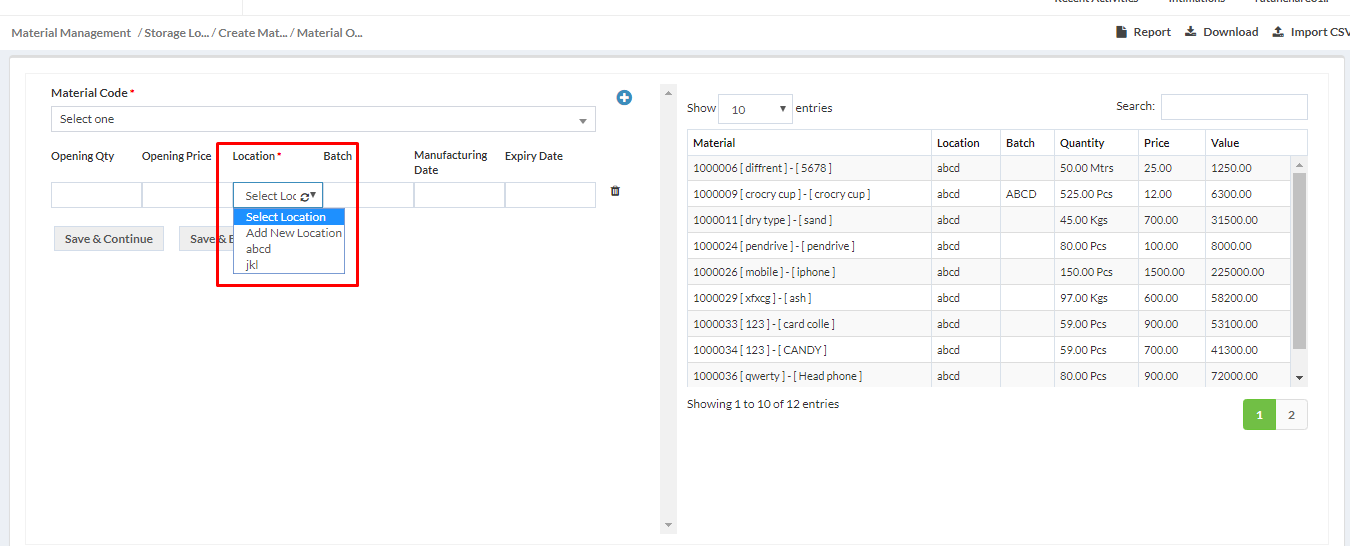 8.After clicking on report the report will show