Updated by Implementation
What is Document Approval?
Document Approval refers to approval system of financial accounting vouchers. User can apply this on financial accounting and every document posted will go for approval and after approving document it will reflect in reports.
Overview
Mostly big scale companies have lots of users to post entries due to lots of vouchers. So HOD appoints a layer to scrutiny documents before reflection of entry in ledger reports.
Use Case
Suppose there is a firm "XYZ Ltd". They have lots of vouchers to post on daily basis. They have a accounts team to post vouchers and book keeping. But they always have concern is the posting of voucher is perfect?
With this option, company can assign a high layer to receive vouchers for approval with in the system. He/she will receive all documents on approval page. Approver can approve and reject the document as per quality.
Steps to be performed for Document Approval.
1.Go to Periodic Activity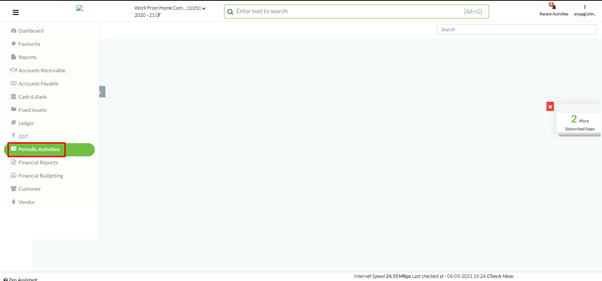 2.Go to apps and activate document approval settings. And click on "Go to Master".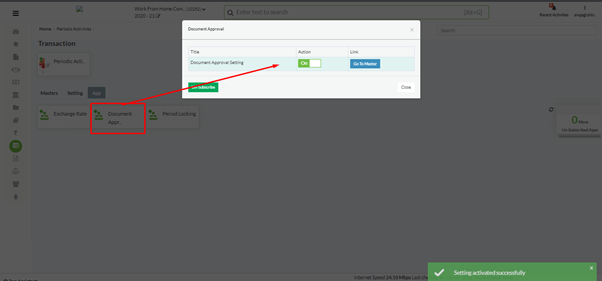 3.Please follow instructions: a)Select global user b)Enter "Global Document Approval Limit" c)Select Second Global User.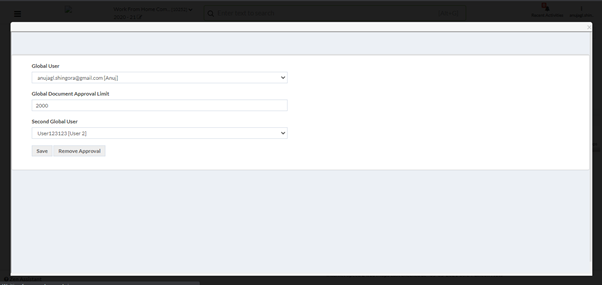 4. Post an entry from 3rd user. It will generate a temporary document number.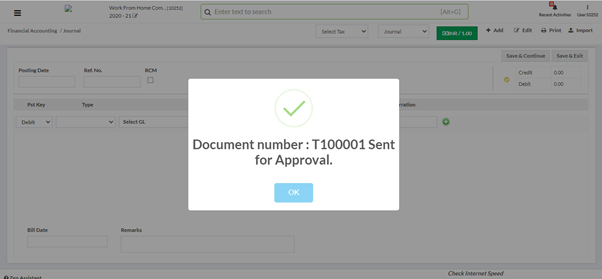 4.1.The document reflects on 1st global user id. User can Approve/reject/edit the document.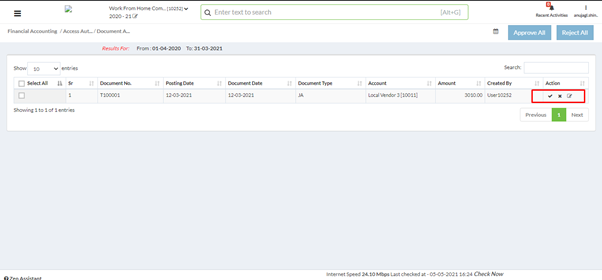 4.2.Document Approved from 1 approver.
4.3.Document approved from second approver.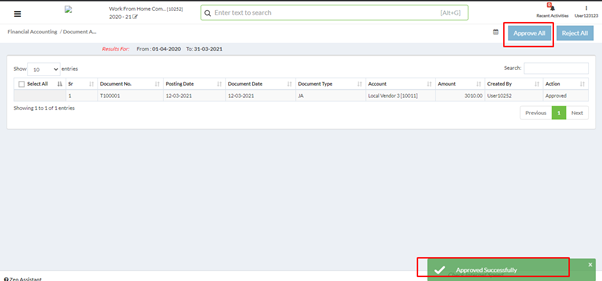 4.4.Document approved and reflected in Vendor Ledger.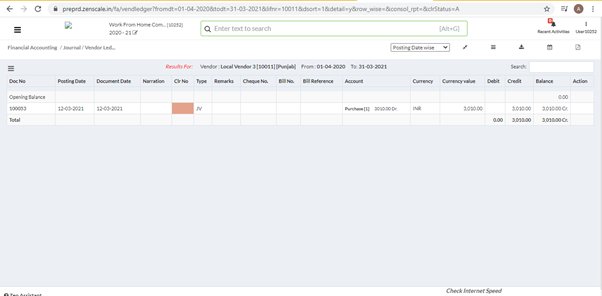 5.User can edit the document at approver level.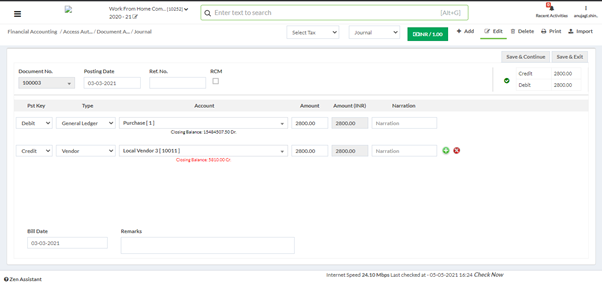 5.1.After editing document user saves the document and it will not send the document to second approver, it will save it in reports.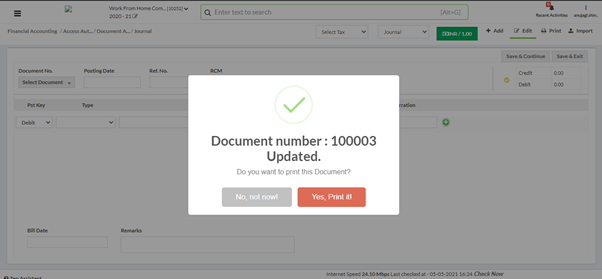 6.If approver is posting a document then that document will not go for approval instaed it will be posted in books.