Group Presets (For Payroll self service utility app)
Group Presets (For Payroll self service utility app)
Updated by Implementation
What is Group Presets?
Group Preset is a feature used to enhance the productivity of Self service mobile app, with the help of Group presets the admin user can create a guideline for the tickets raised by their employees in terms of user assignment and calculate delivery date.
Overview:
With the help of Group Presets, the admin user can control the flow of Tickets raised by employees. The admin user can create the flow of tickets, he/she can set the Default delivery time and the main/sub user responsible for the tasks.
Use case:
Let suppose there is a company named Pathak Pvt. Ltd. they face problems with their employee's queries like internal issues with attendance or the internet. They were handling the queries manually which become a very messy task.
After implementing Group Presets they can actually manage the queries based on their respective area of responsibilities. The Hr related queries will auto assigned to the HR department and the queries related to Hardware can be assigned to Admin or any selected user.
Steps To be Performed :
How to activate Group Presets:
1. Click on Setting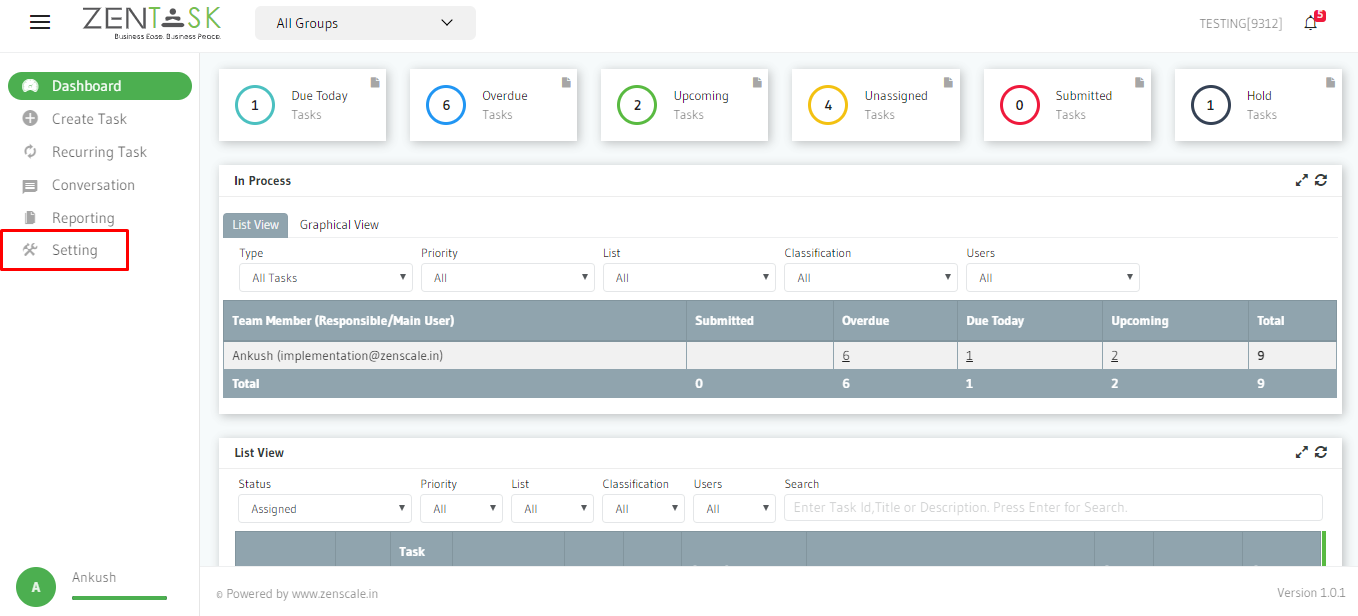 2. Activate "Group Presets"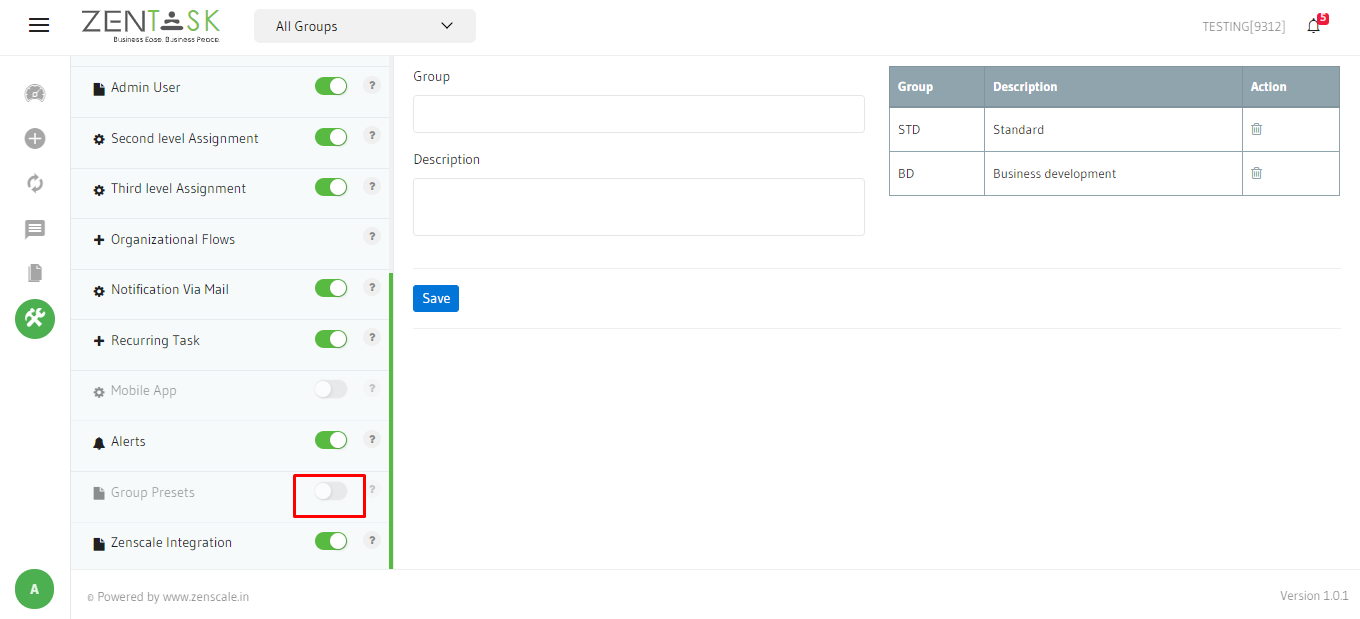 3. Click on Group Presets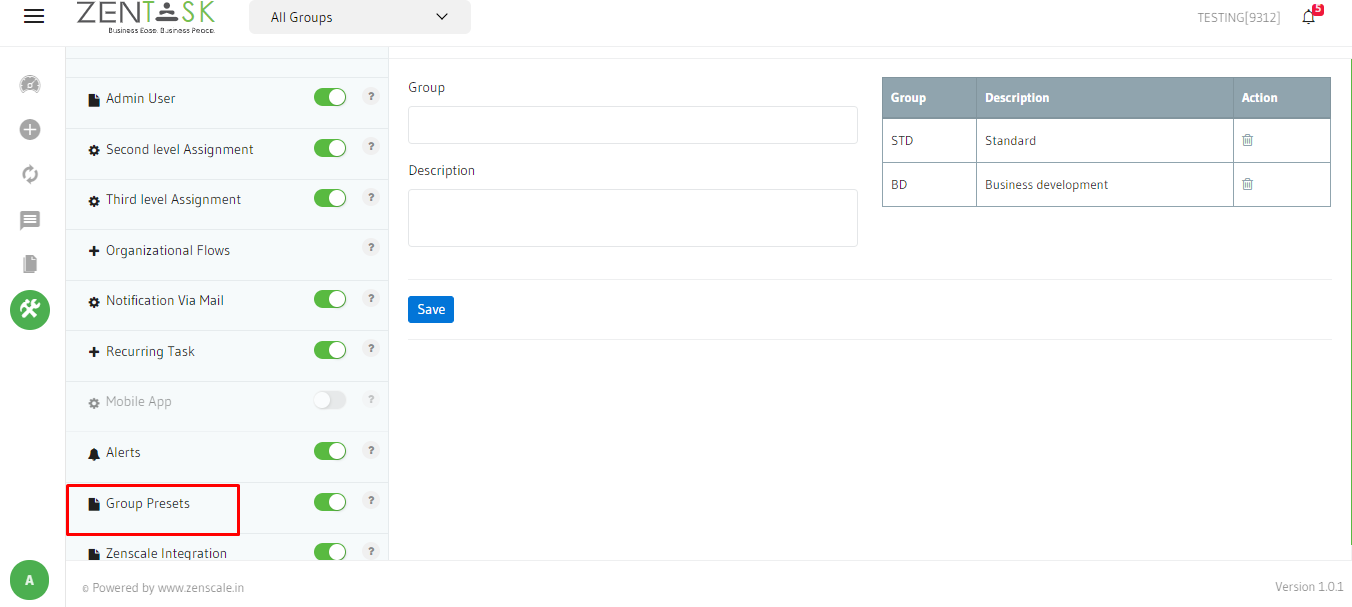 4. Select the Group
5. Select Main/Sub user as you require
6. Enter "Default Delivery Days"
7. Click on Save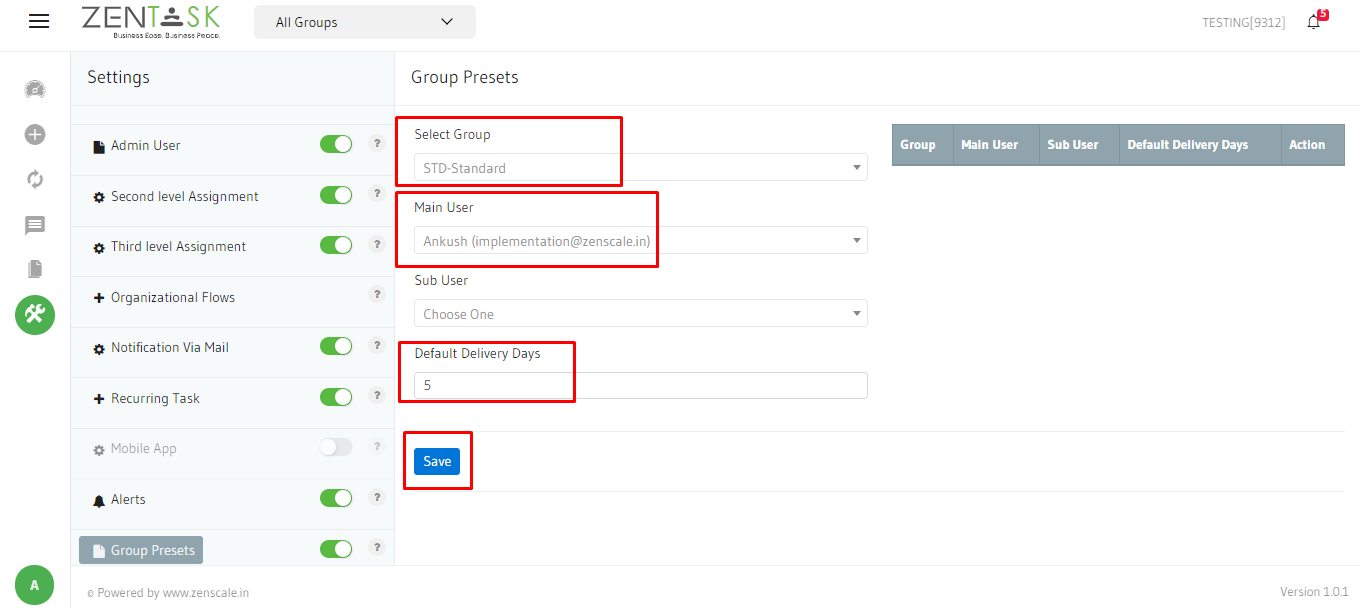 8. You can check or delete the saved data from the right table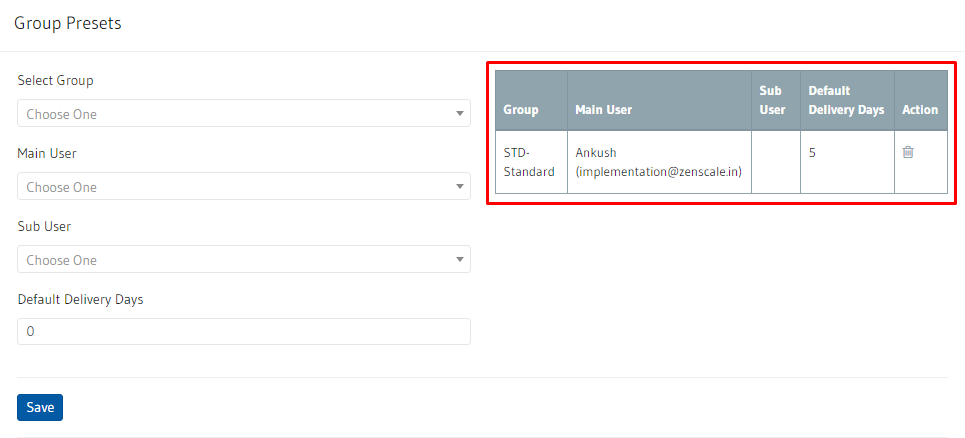 How to Create task from Utility Self-service (With Group Presets):
1. Click on Raise ticket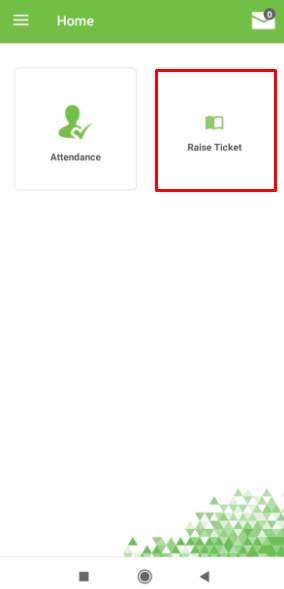 2. The app will show the default user and the defined Delivery date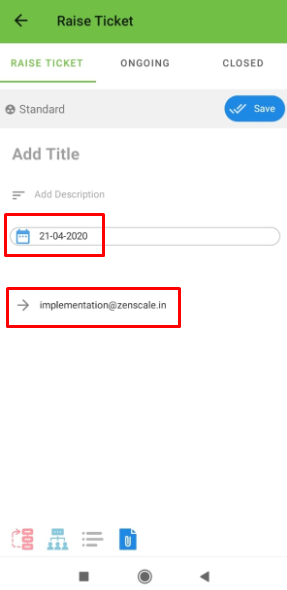 3. Enter title and description of ticket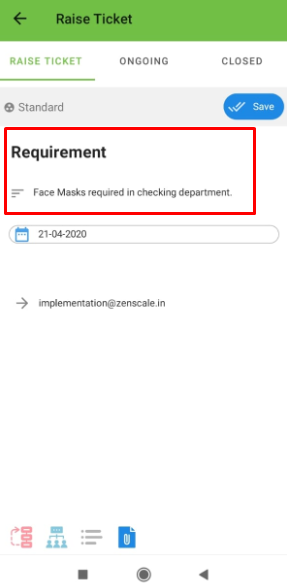 4. Click on marked icons to select the Categories like List, Classification and Priority.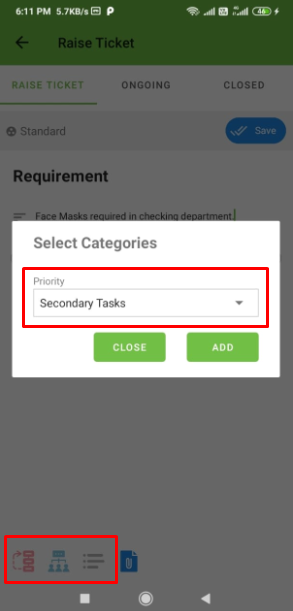 5. Click on the marked icon to attach any images and click on save.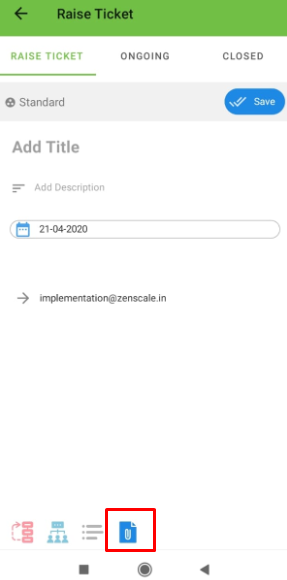 6. Ticket generated successfully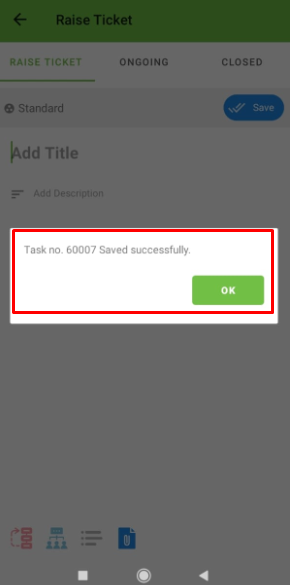 7. User can check the task status by click on On going or Closed icon.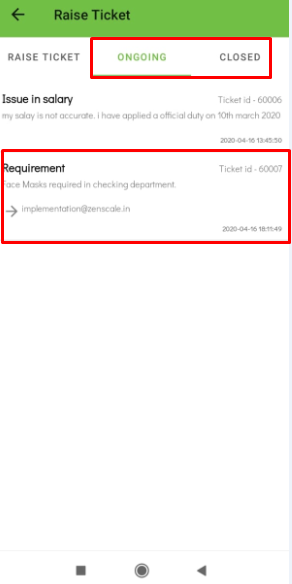 8. The created tasks will reflect in the Zen Task