Updated by Implementation
What is Trail Balance?
A trial balance is a list of all the general ledger accounts contained in the ledger of a business. This list will contain the name of each nominal ledger account and the value of that nominal ledger balance. Each nominal ledger account will hold either a debit balance or a credit balance.
Overview
It is a report to prepare Trading a/c, Profit & Loss account and balance sheet. Trail balance has all type of accounts. First of all an accountant settle the trail after that account
ant proceed for further reports.
Use Case
Suppose there is firm "XYZ Ltd". They need to get books audit and for that they need a report to scrutiny all accounts.
With this option, User can check all ledgers with balances and can settle accounts.
Steps to be performed for Trail Balance
1.Go to Financial Report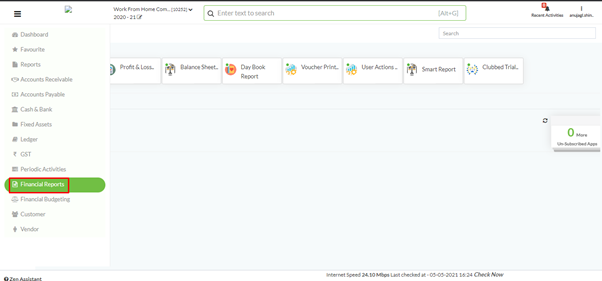 1.1.Click on Trail Balance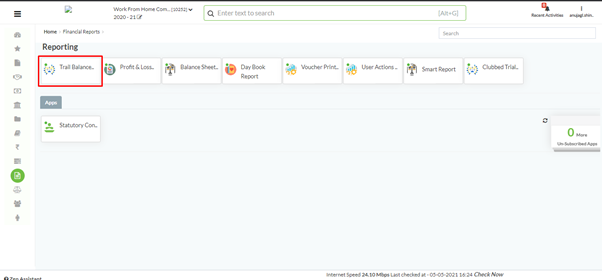 2.See trail Balance in below image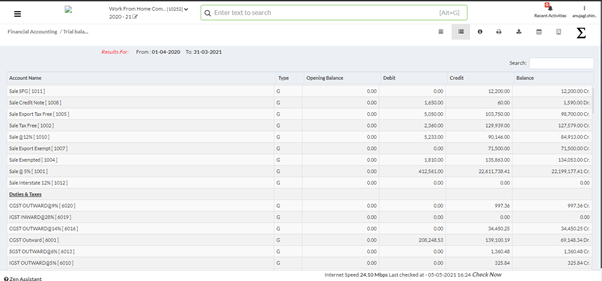 2.1.a)Transactional View-> Click in marked icon.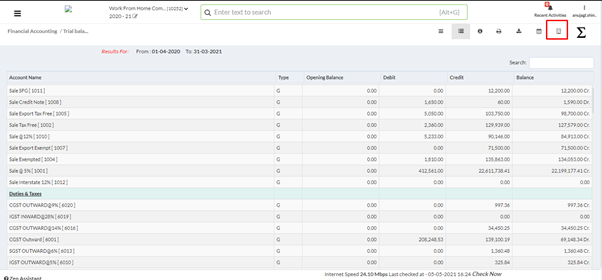 b)Transactional view->It will show only closing balances of ledger.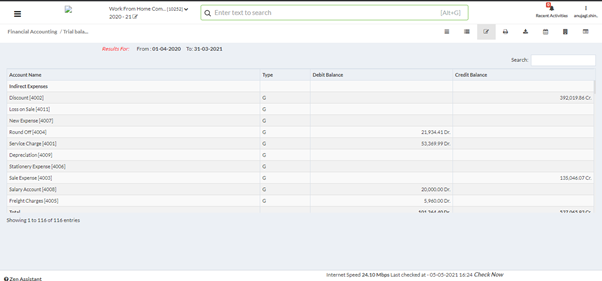 c)User can hide Ledger codes and zero balanced ledgers. Click on marked icon to open pop up and then tick Hide Codes and Hide Empty Rows.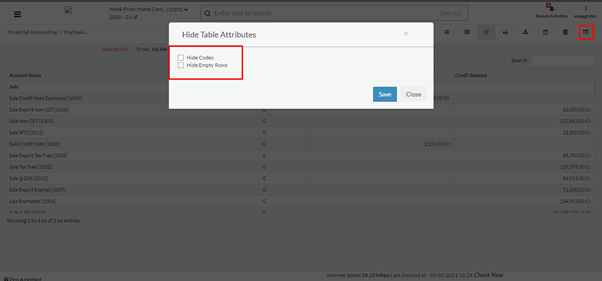 d)Trail without GL codes and without empty rows.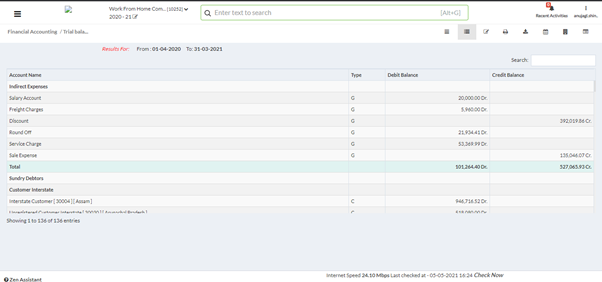 2.2.a)If user want to see trail with Group totals. Then click on marked icons.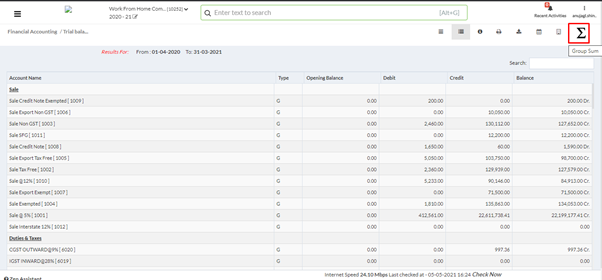 b)Trail with Group Totals.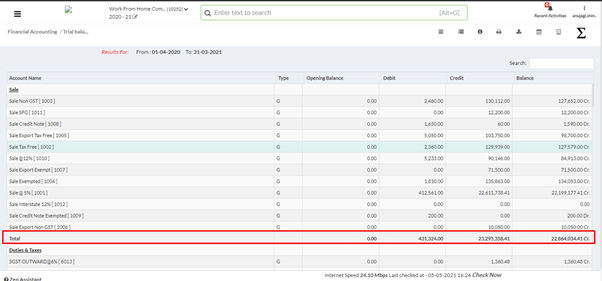 3.User can set order of ledger accounts.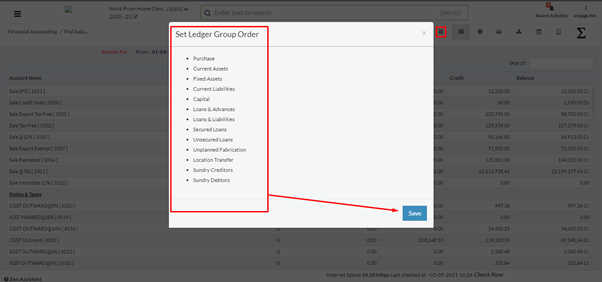 4.User can print & download the report.