Job Order Confirmation Report.
Job Order Confirmation Report.
Updated by Implementation
What is Job Order confirmation Report?
Job order confirmation report is a report which is generated against job order confirmation. Once the activity confirmed ,finished material produced and ready to sale for company the report of this process created i.e. job order confirmation report.
Overview
In Zenscale ERP system, the job order confirmation report help for the report created against job order confirmation. The feature help to that company who created job order against confirmation. Once the company created all activity and they confirmed the report will created by using this feature.It help for time consuming work to the company.
Use cases
Suppose that there is a company Shri Sai Pvt. Ltd. that manufactures shirts. At starting days the company had lot of job order on the basis of daily working and they created confirmation report of job order manually or by using paper work, with the help of Zenscale ERP system they implemented the feature job order confirmation due to this their all job order generated through report.The activity confirmed finished material produced and read to sale for company through generated report.The company also get help for time consuming and now they do header wise working through system.
Steps to be performed
Click on Website
https://www.zenscale.in/pp/app_home_beta_new
1. The page will open.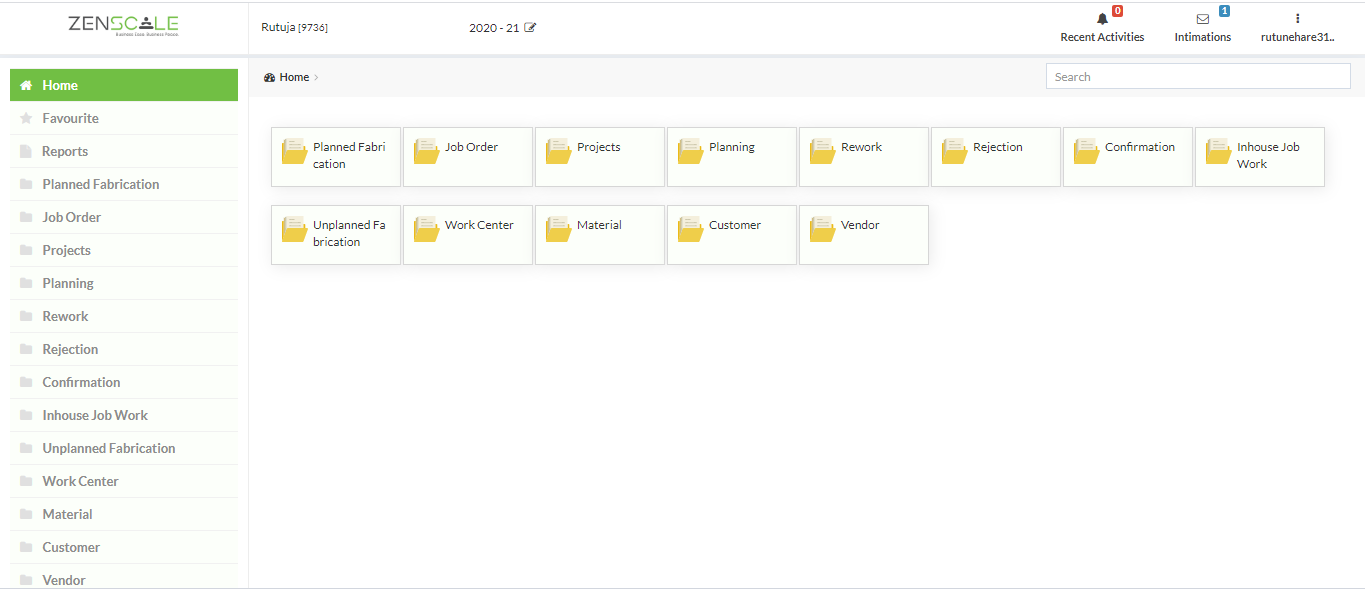 2. Then click on Confirmation.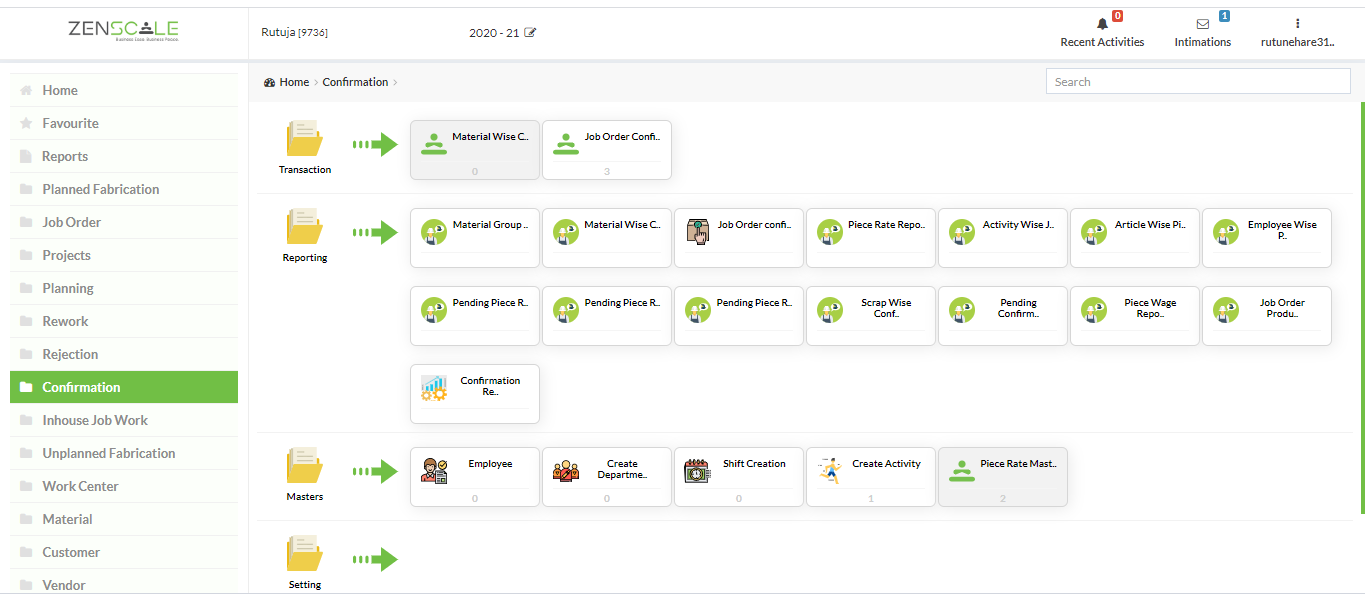 3. In reporting click on Job order confirmation report.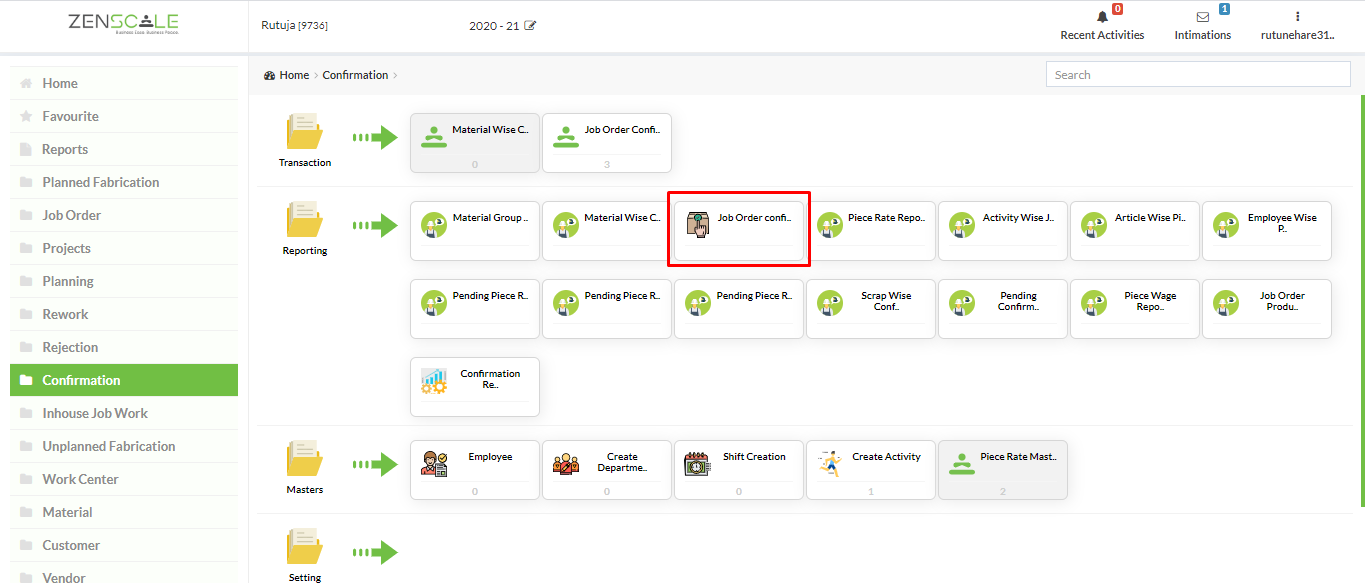 4. The report will show of job order confirmation.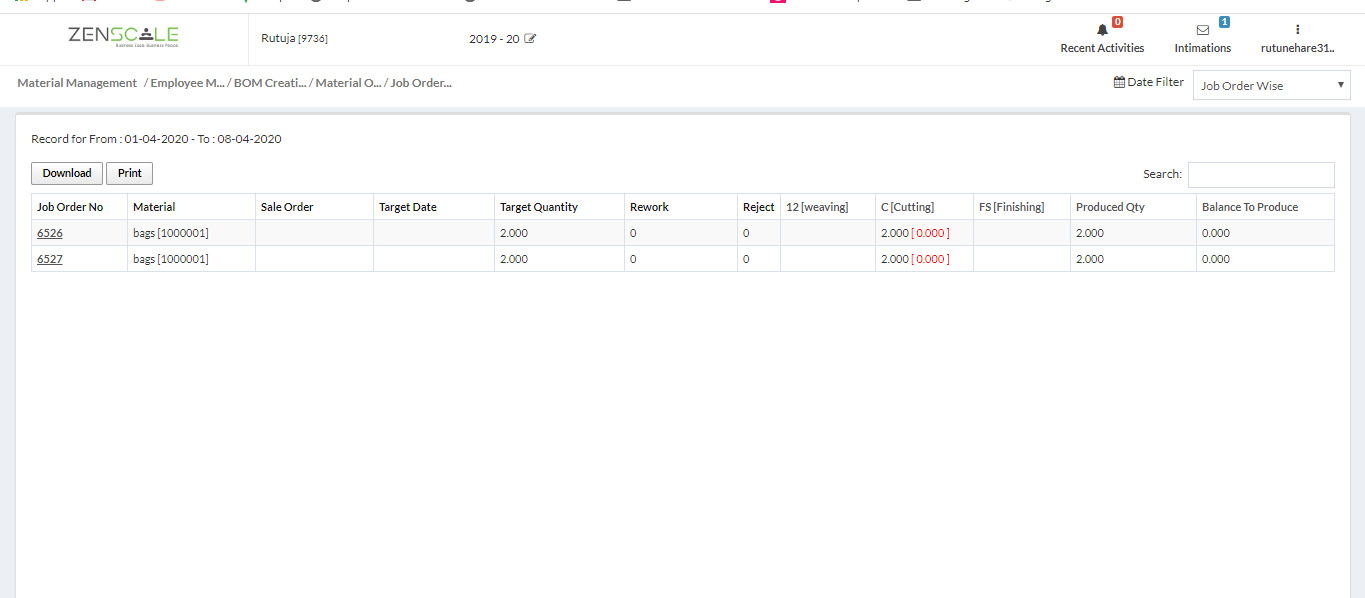 5. Click on select option that we want to according to job order wise, material wise, date wise, operation wise, operation/ artificial wise.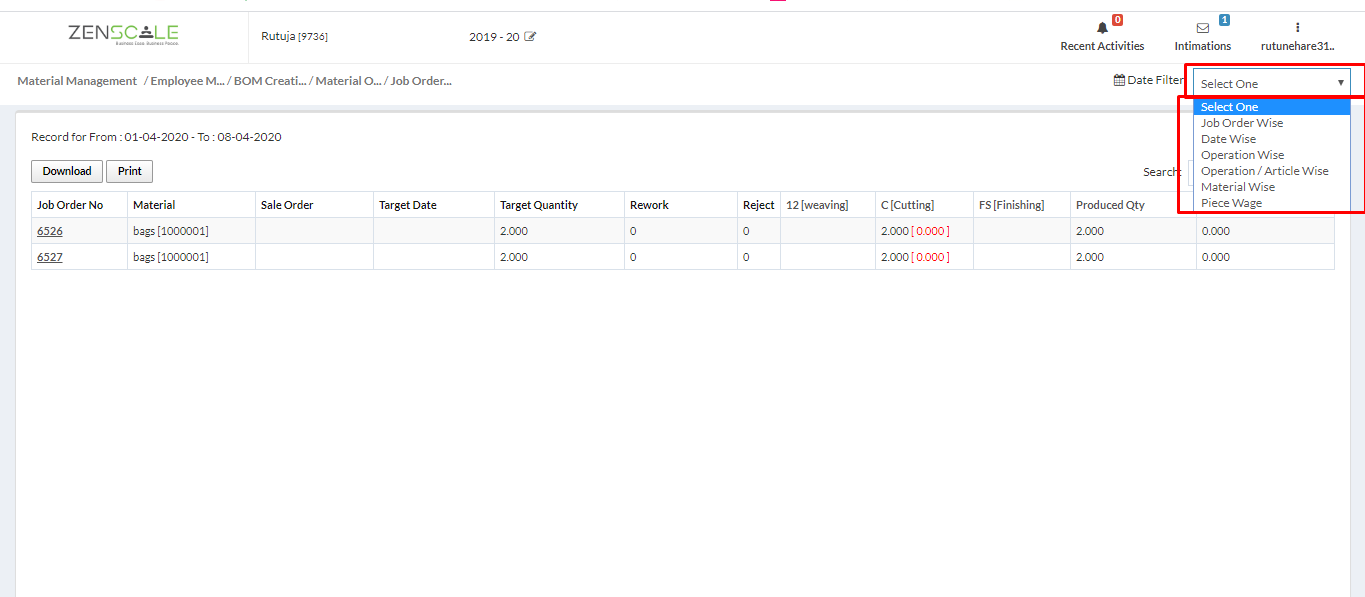 6. If we click on date wise.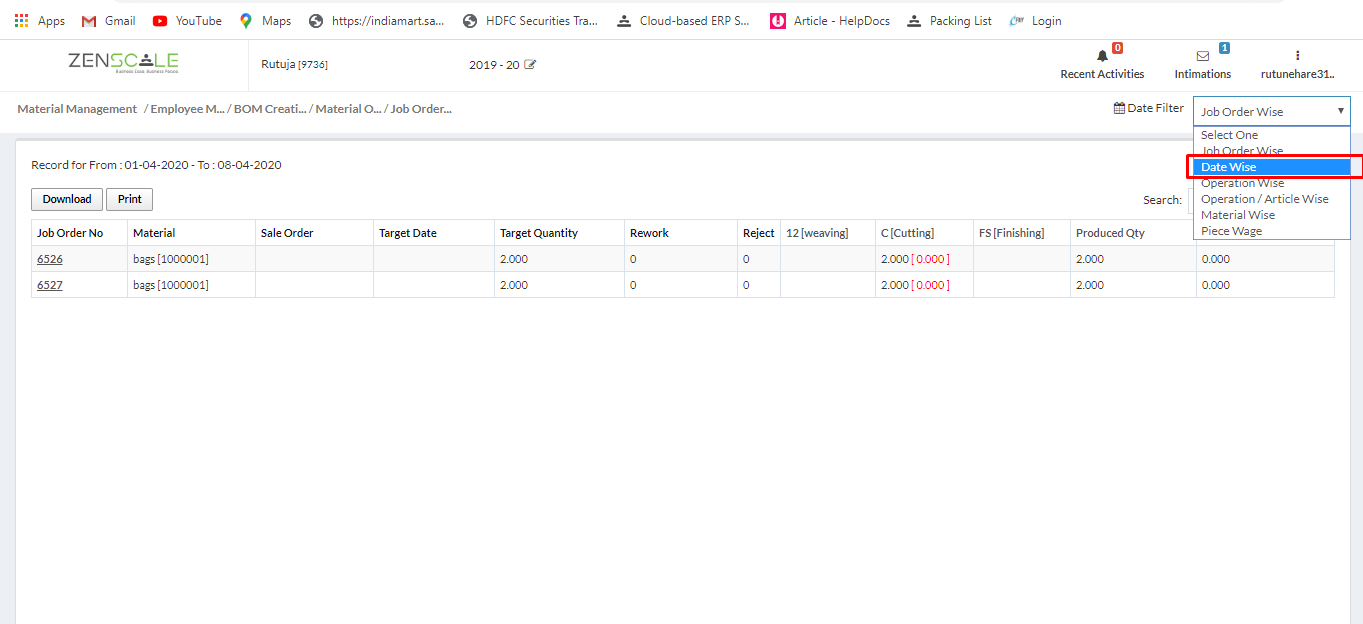 7. The date wise report will show,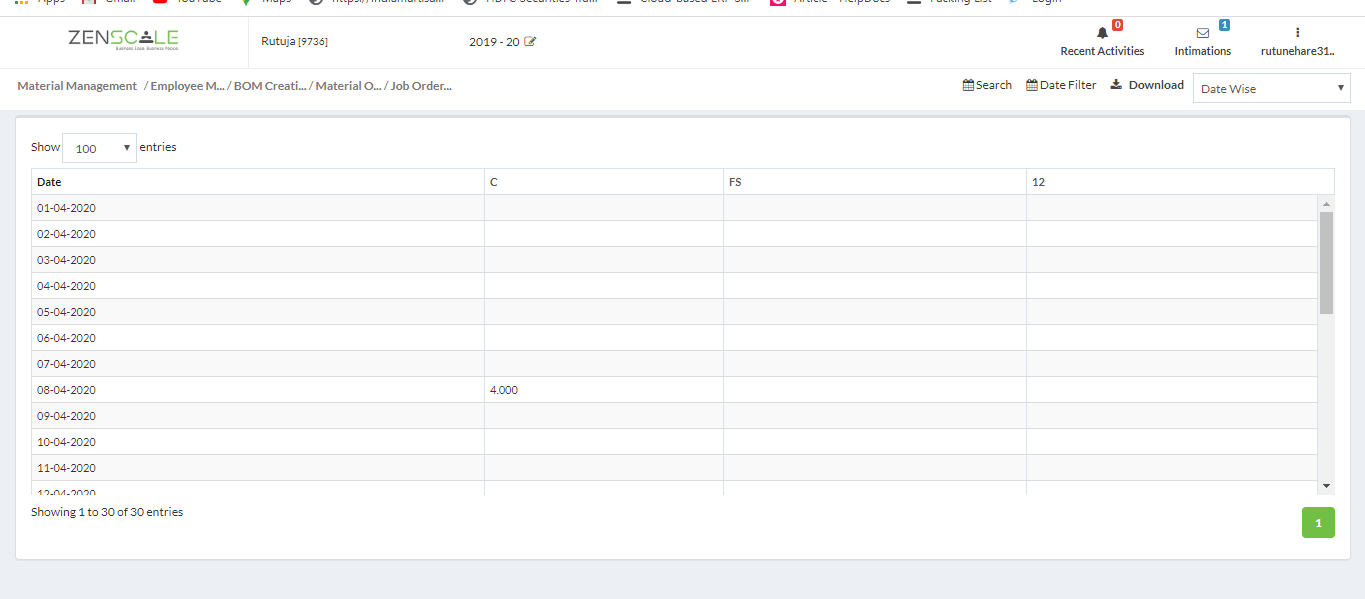 8. If we click operation wise,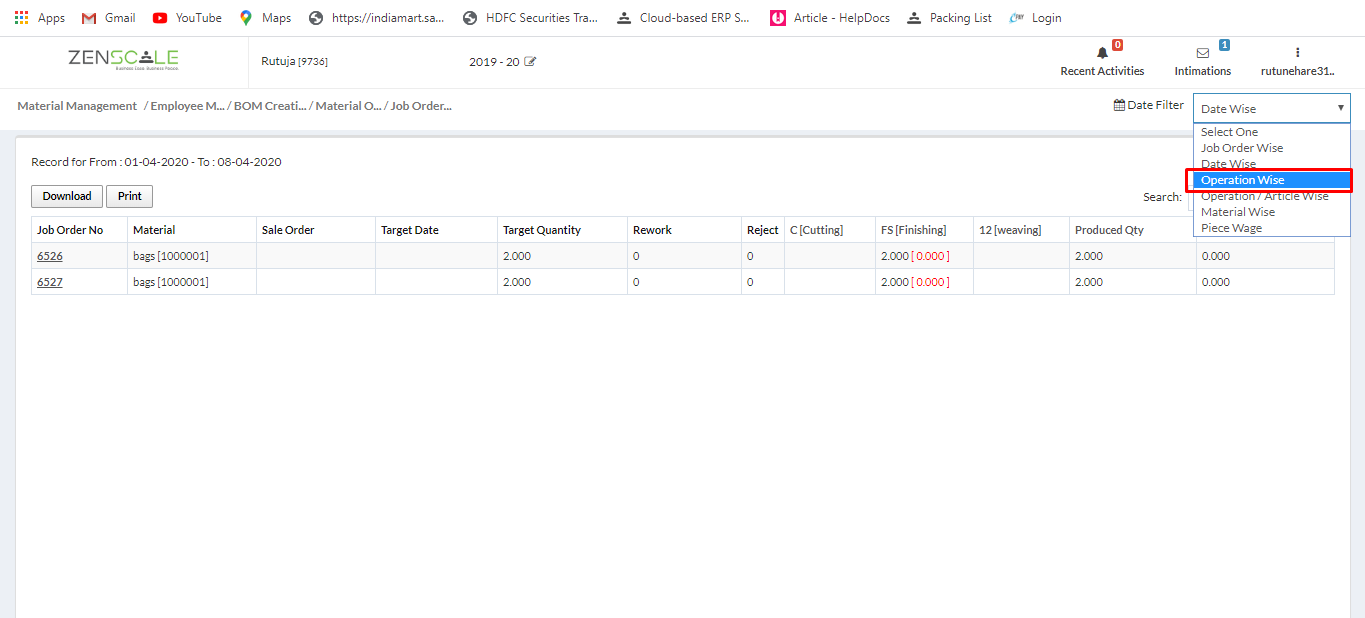 9. The operation wise report will show,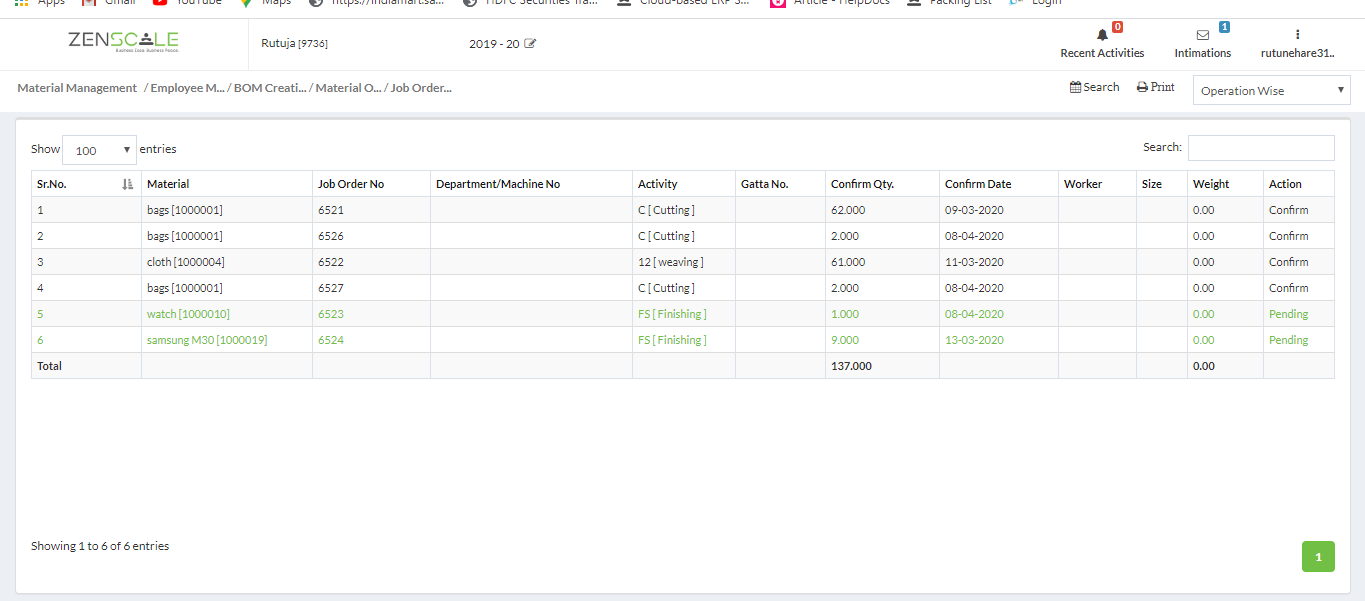 10. If we select operation/ article wise,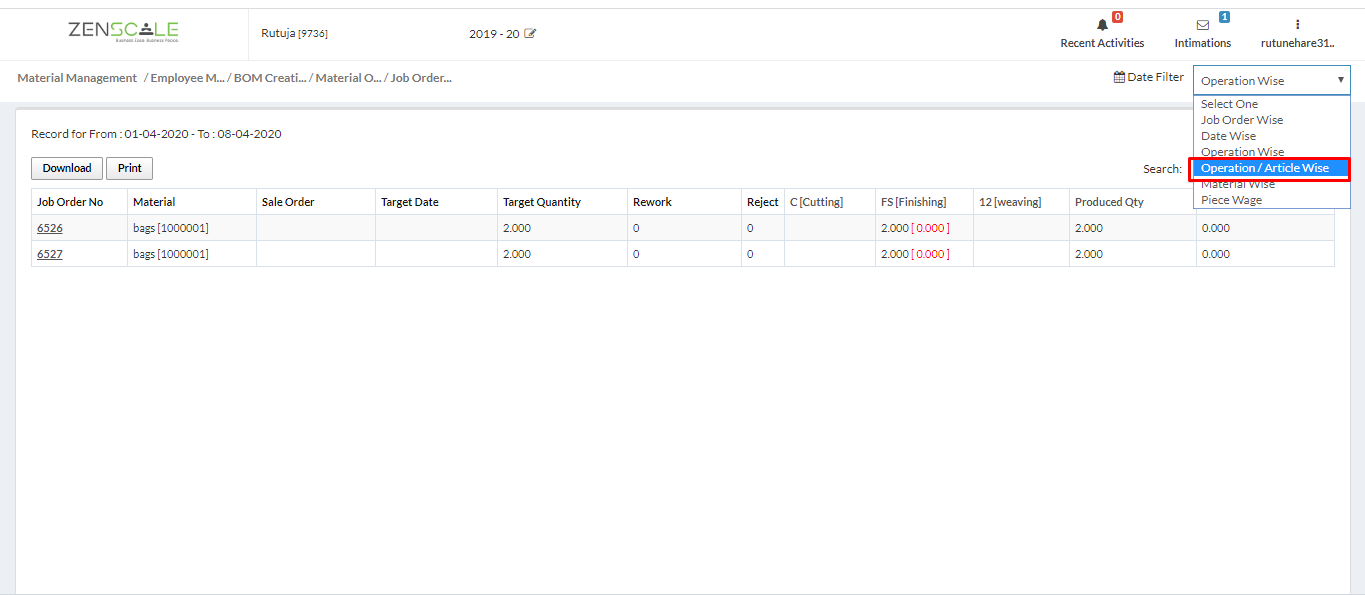 11. Operation/ article wise report wise will show,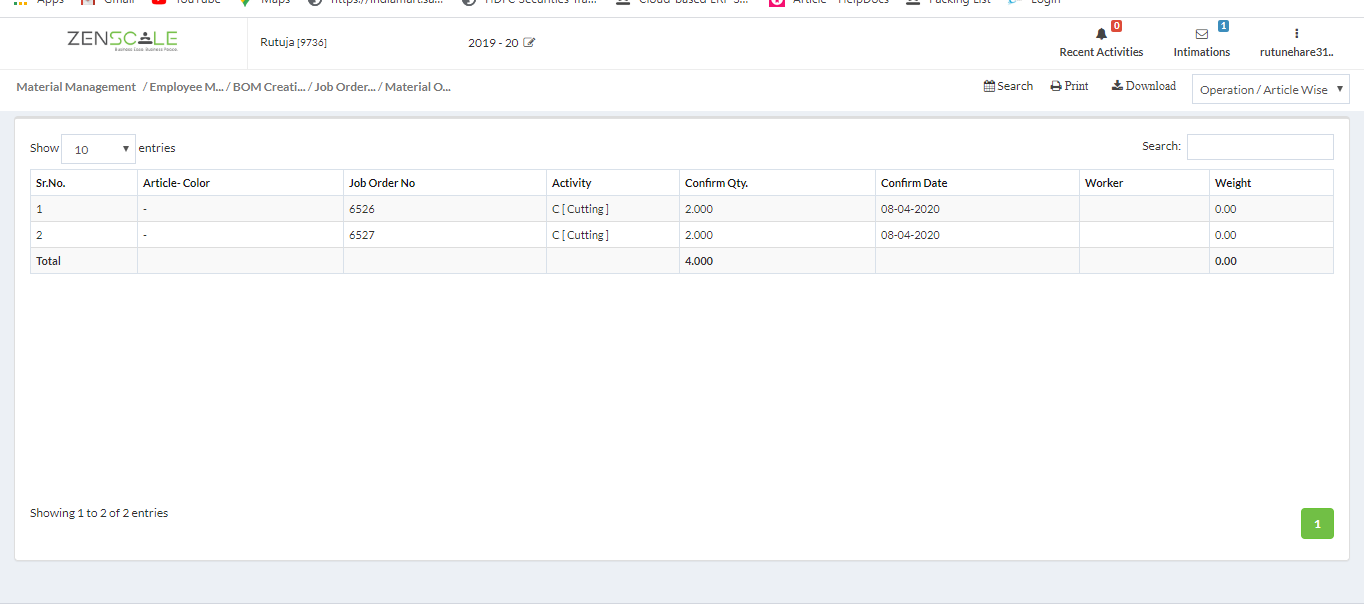 12. If we select material wise, the material wise will show,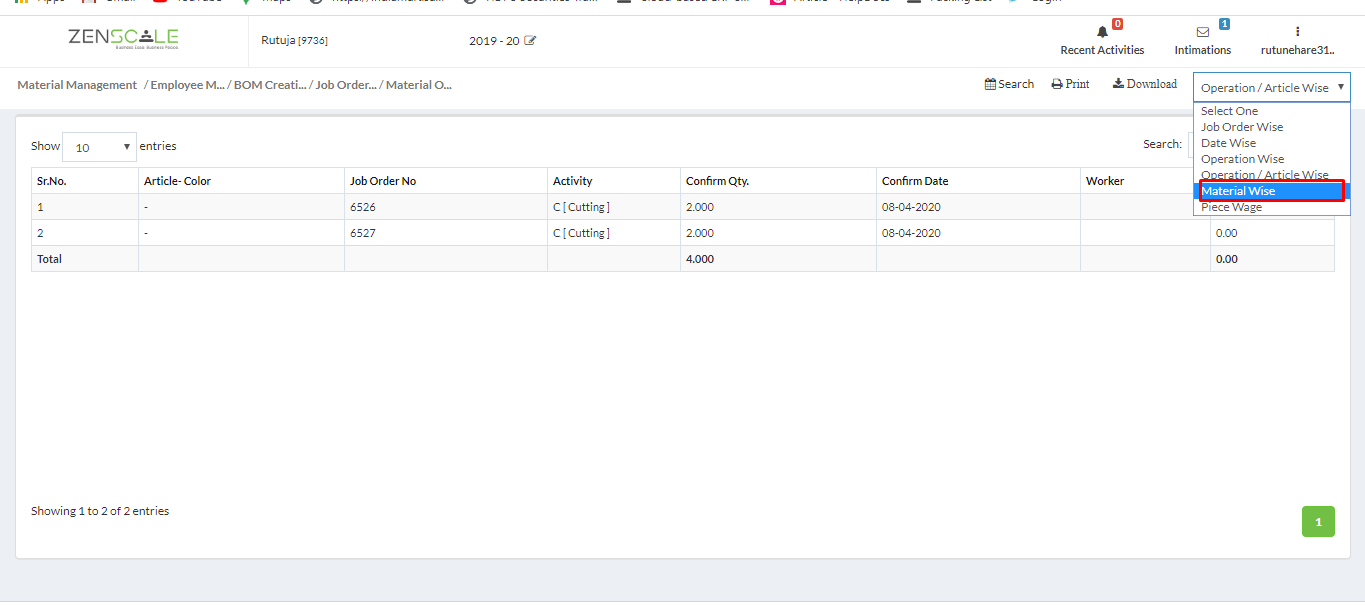 13. If we want to total confirmation report, click on date filter.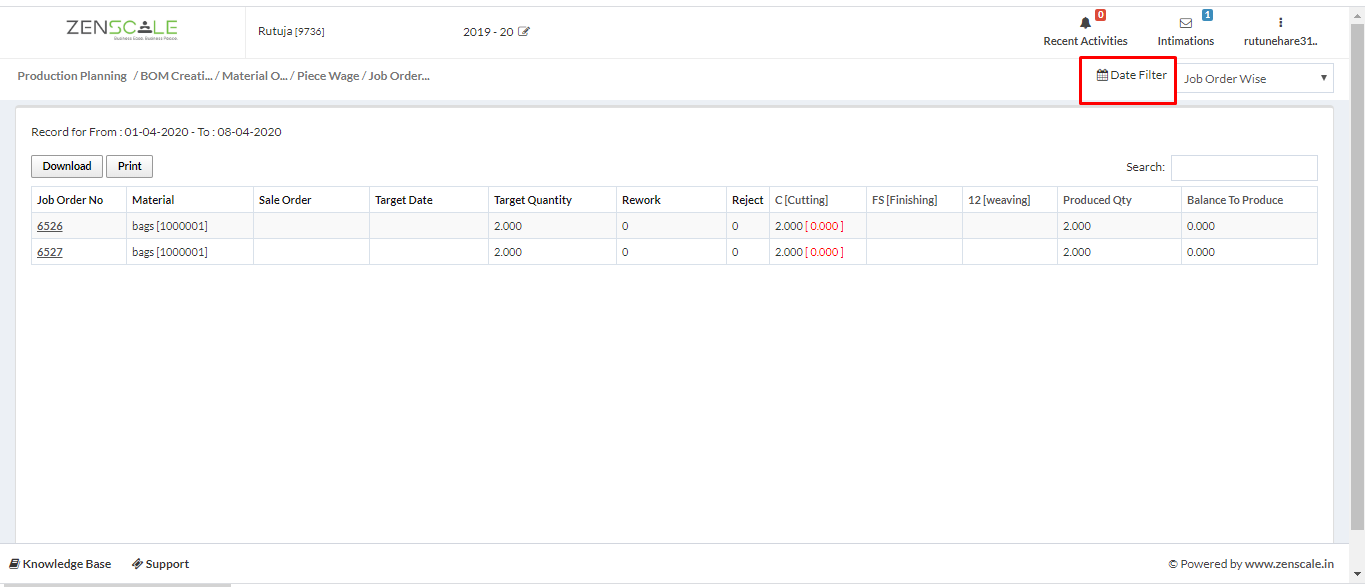 14. Choose date and then click on search.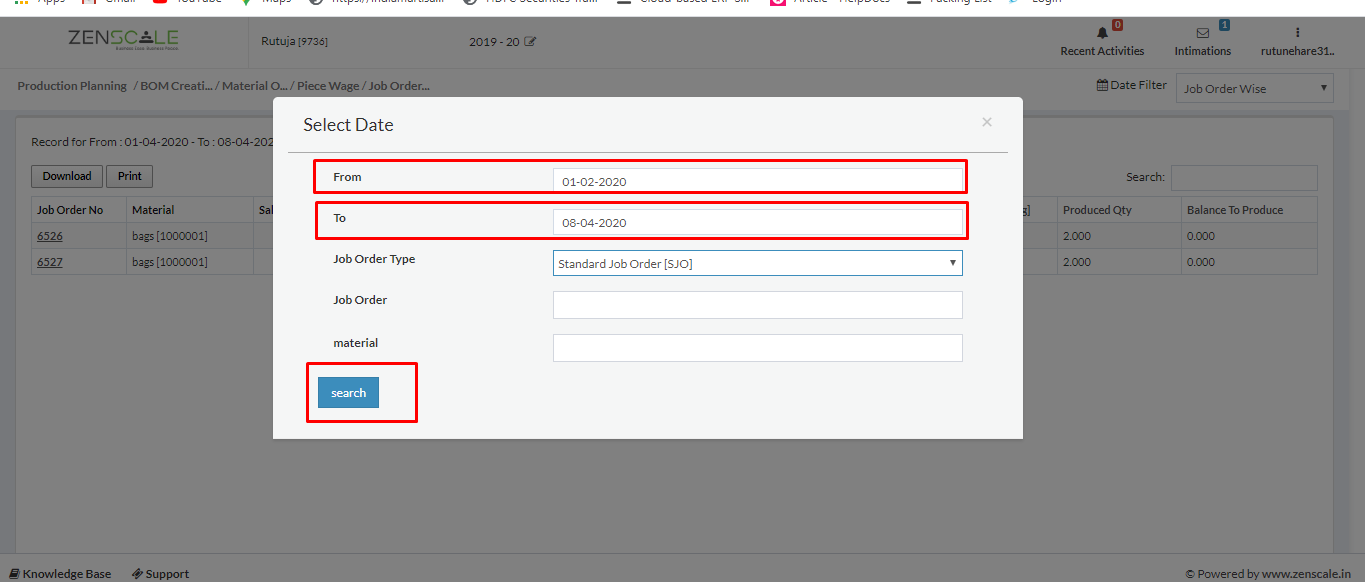 15. The total confirmation report will show,