Updated by Implementation
What is Machine?
A machine is a equipment which uses electricity or an engine in order to do a particular kind of work. In manufacturing industry machinery is a kind sub sector, that produces and maintains Resources for the company to produced finished items.
Overview
In production Planning, machine is a master which is assigned to particular activities. It helps to run a smooth production flow and optimum utilization of resources to generate finished items within given target time period.
Use cases
Suppose that there is a company Shri Pvt. Ltd. that manufactures shirts. There are a lot of processes involved like stitching, sewing and designing these tasks are assigned to the respective departments and machines. As soon the the corresponding jobs are received, the departments are required to send back a confirmation in order to validate the assignment of the jobs. Every activity is done with particular machine. Zenscale allows them to create machines as they need and assigned to performing activities in the flow.The reports present adequate information on various aspects of the business to compete work order. It help managers to monitor the performance of the activities.
Steps to be performed to create machine
1. Go to Production Planning.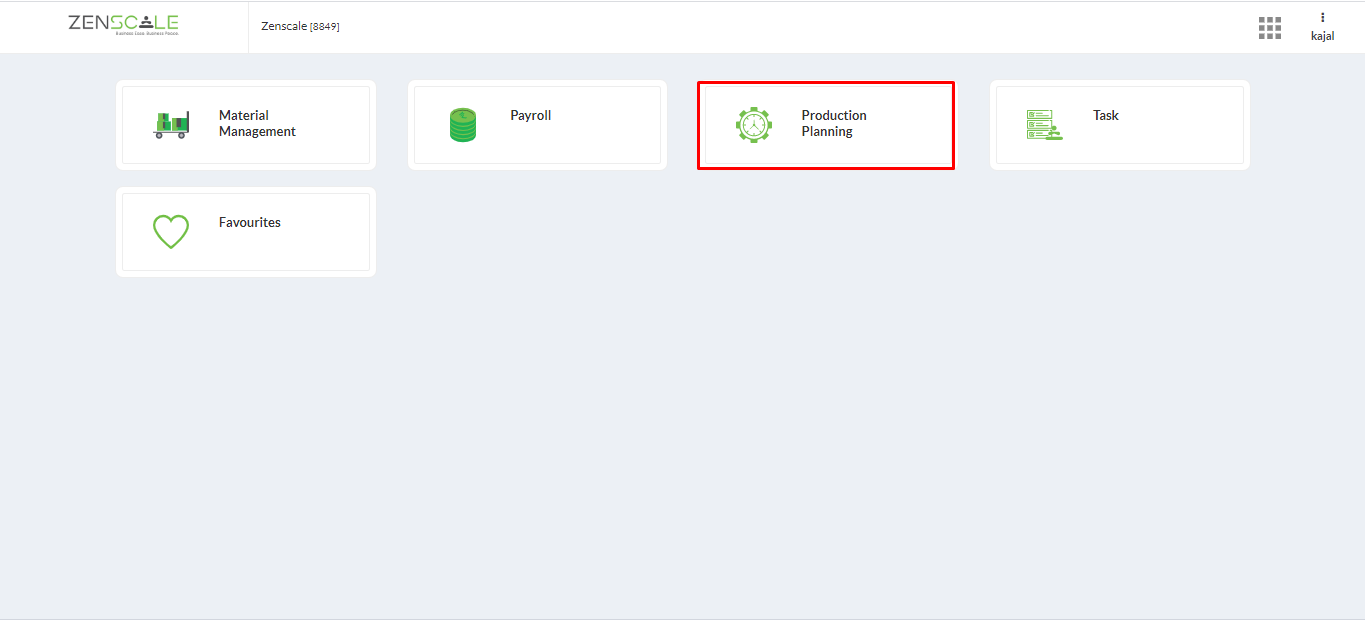 2. Click on Work center.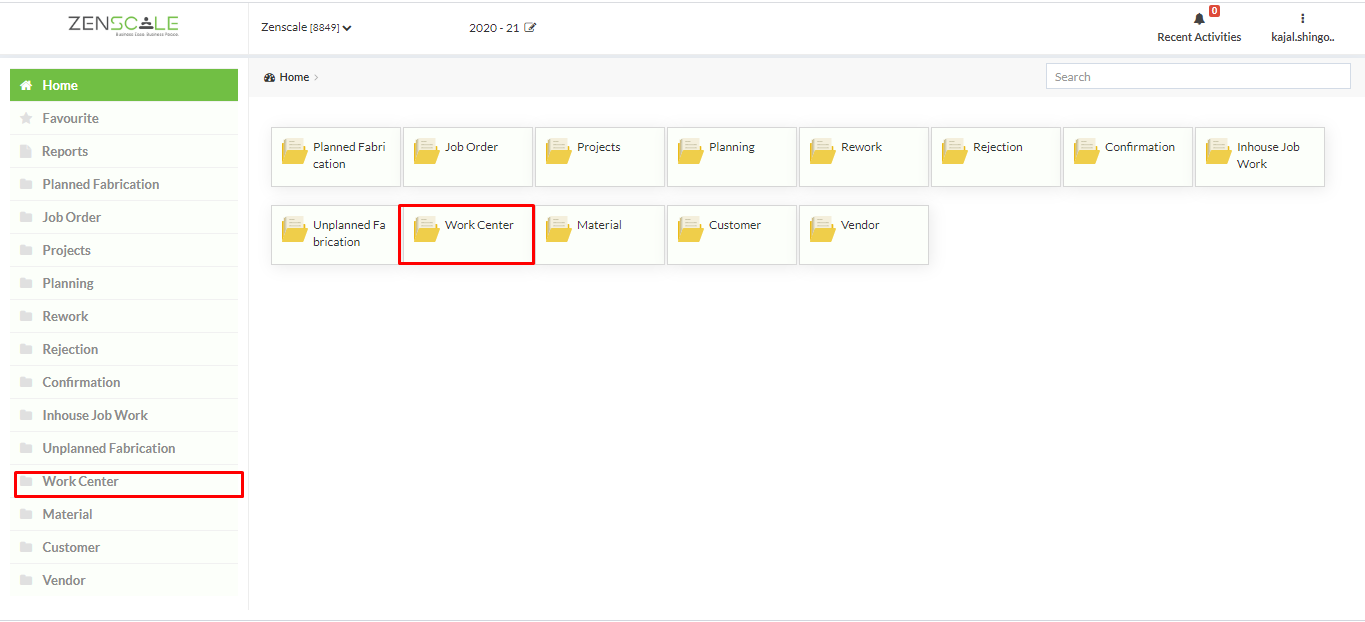 3. Click on machine.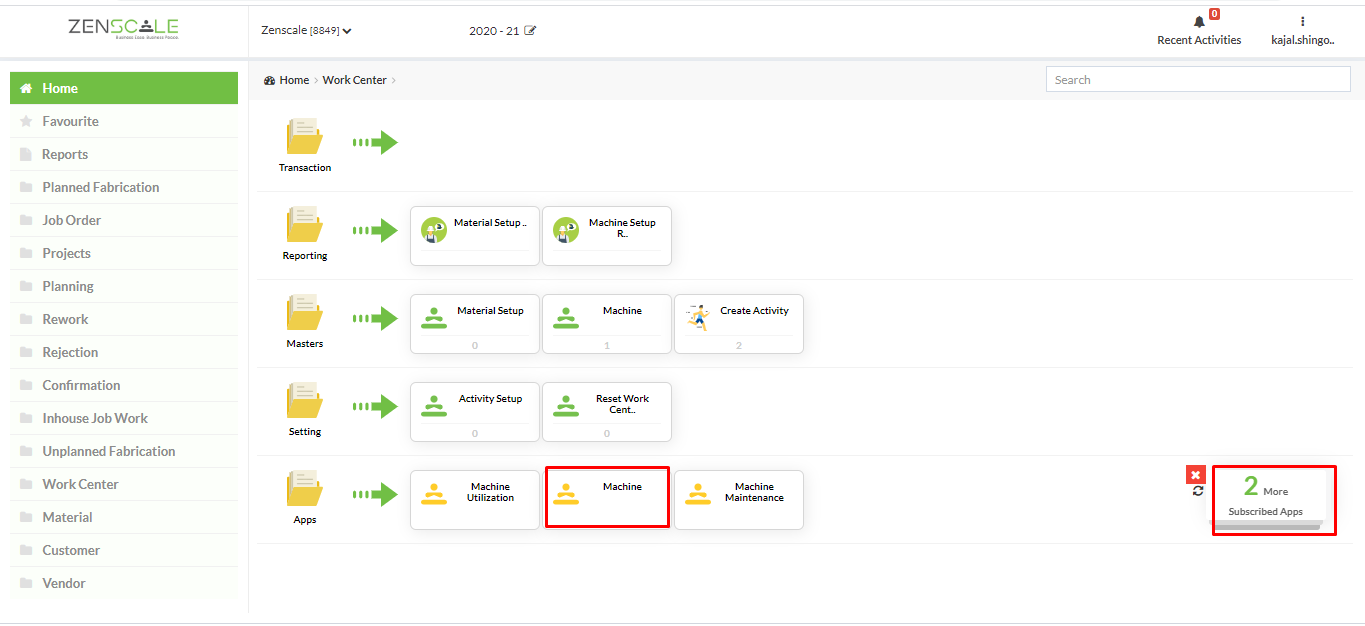 4. Click on Subscribe button.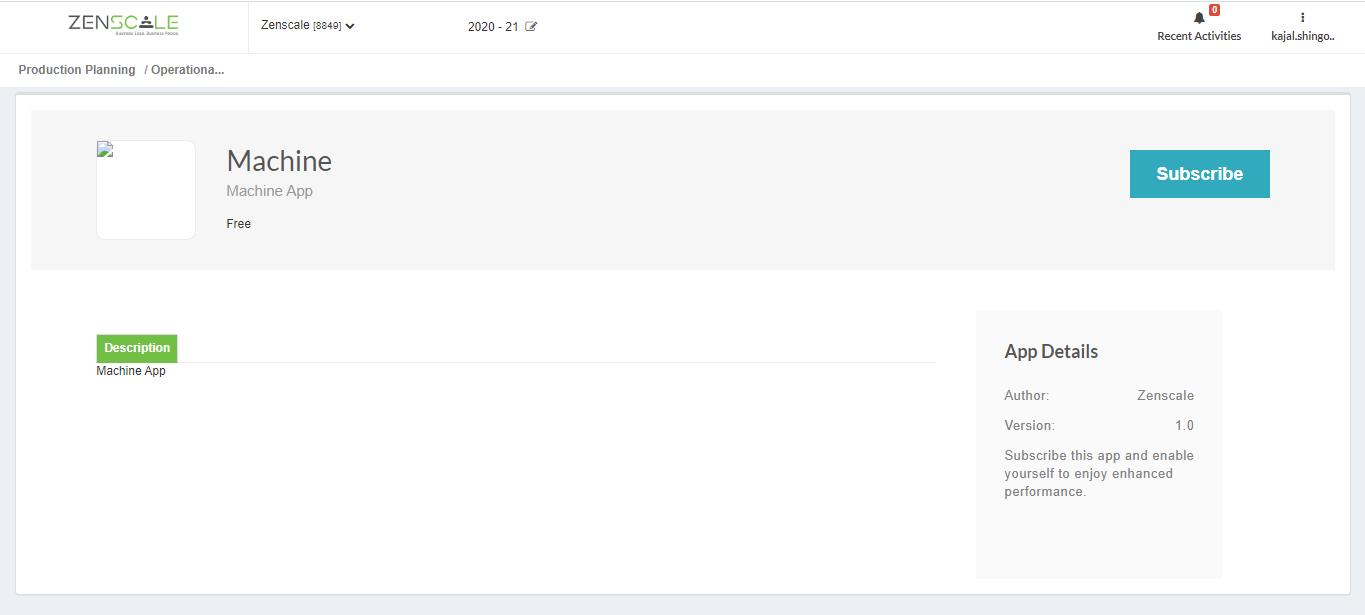 5. Again click on machine app to activate setting.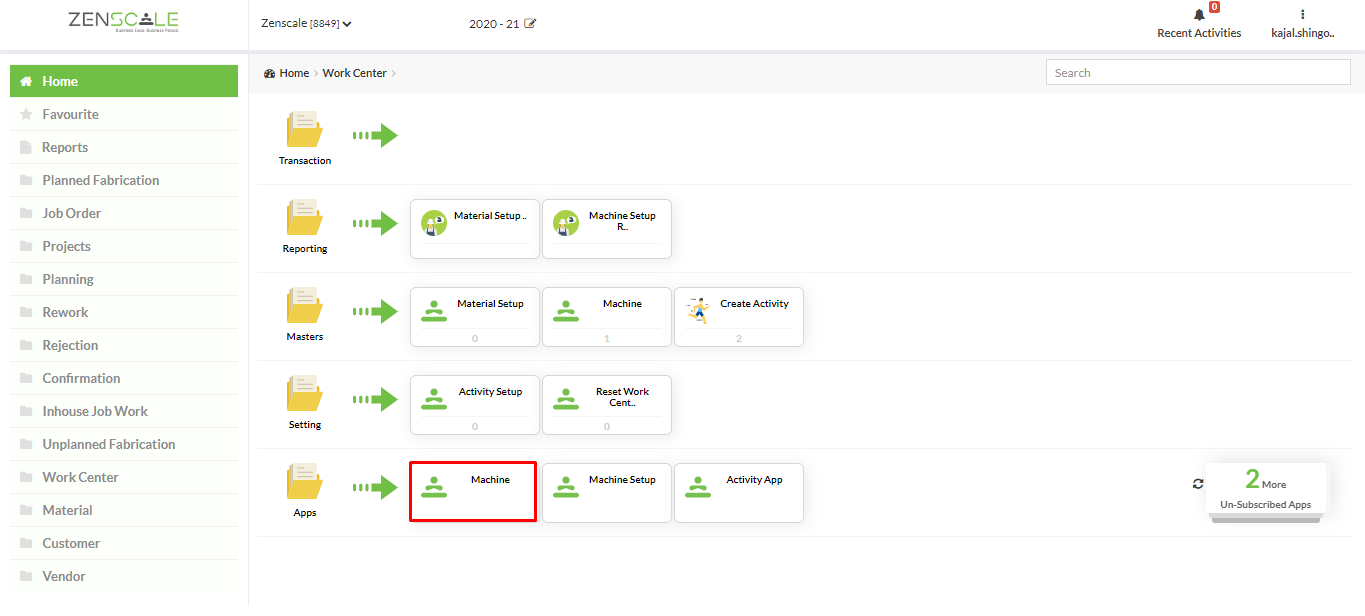 6. Turn on Machine setting.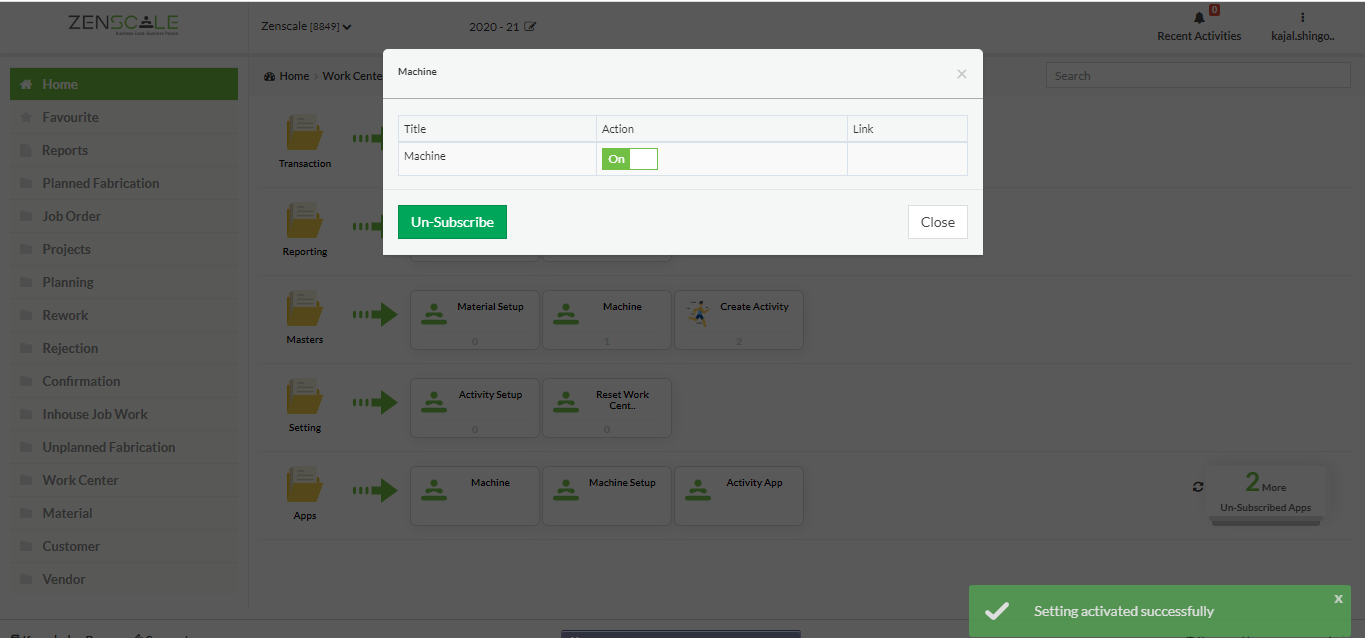 7. Now, click on machine in Master.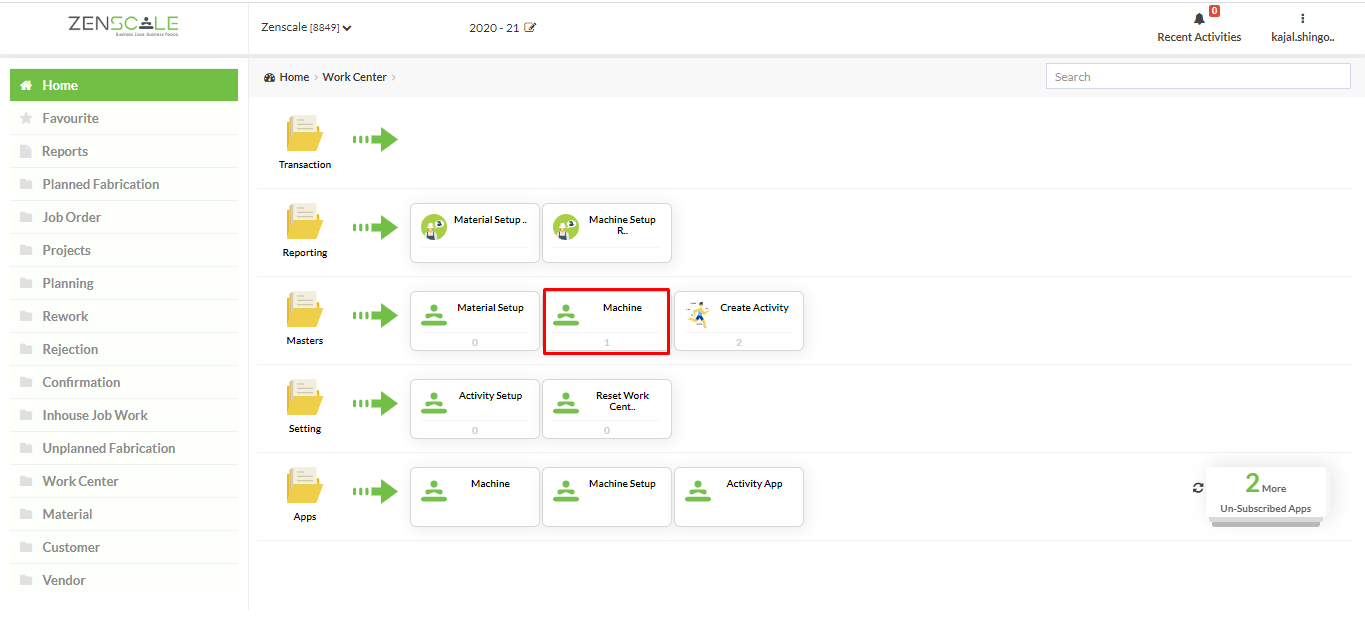 8. Following screen will screen.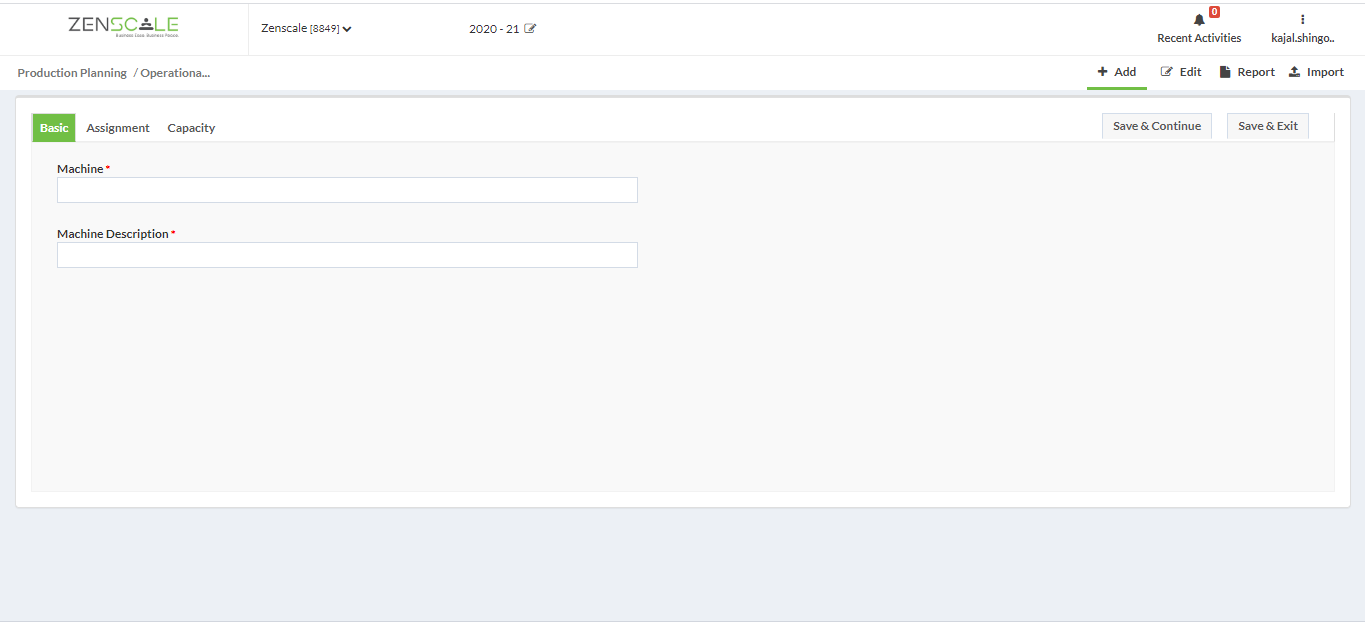 9. Enter Machine > Enter Description.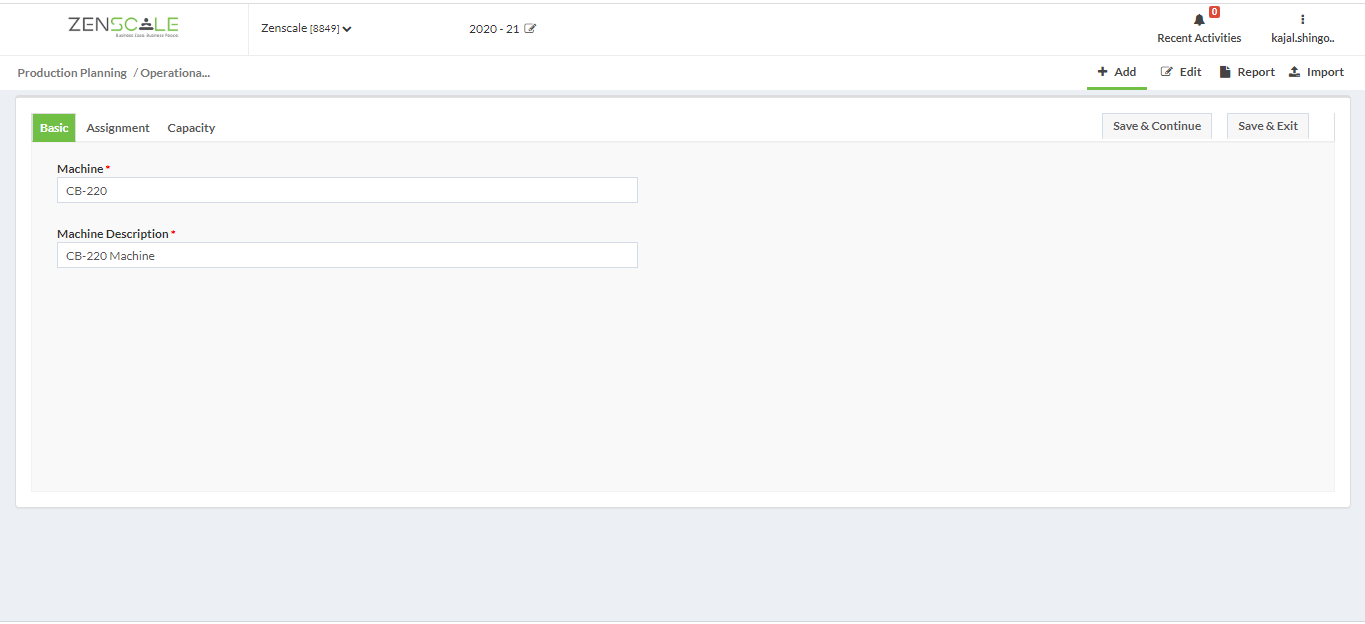 10. Select Activity which will performed with this machine.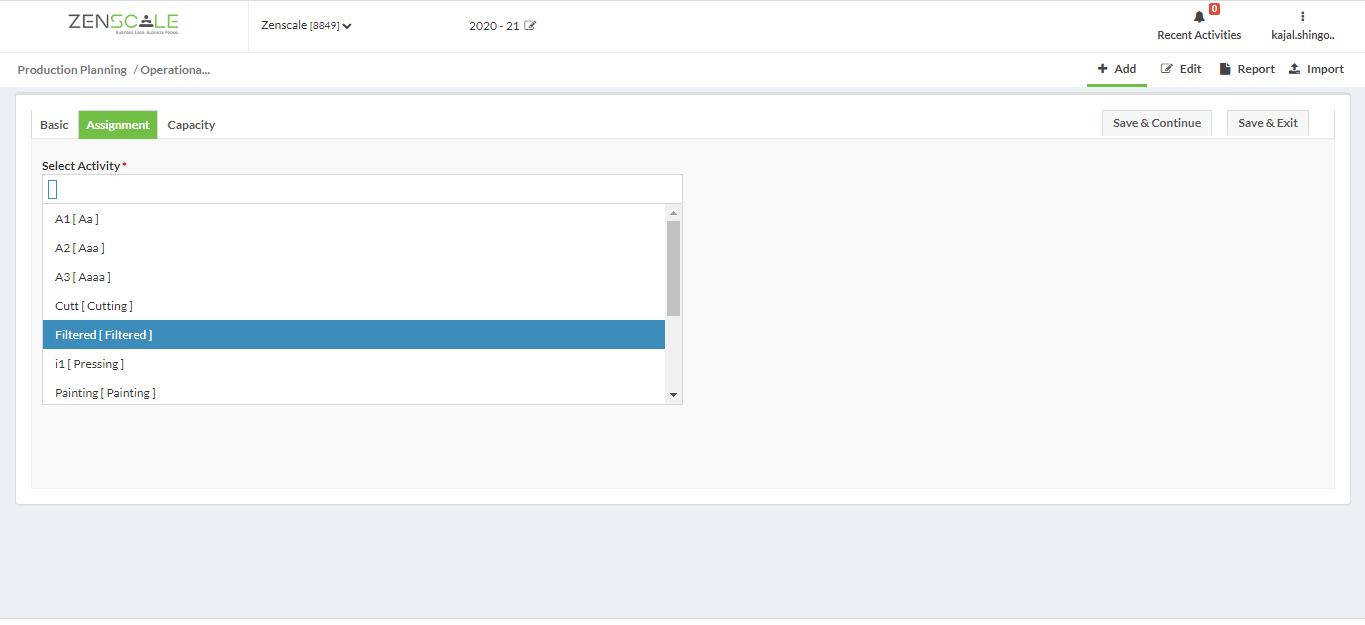 11. Add Machine group (If required)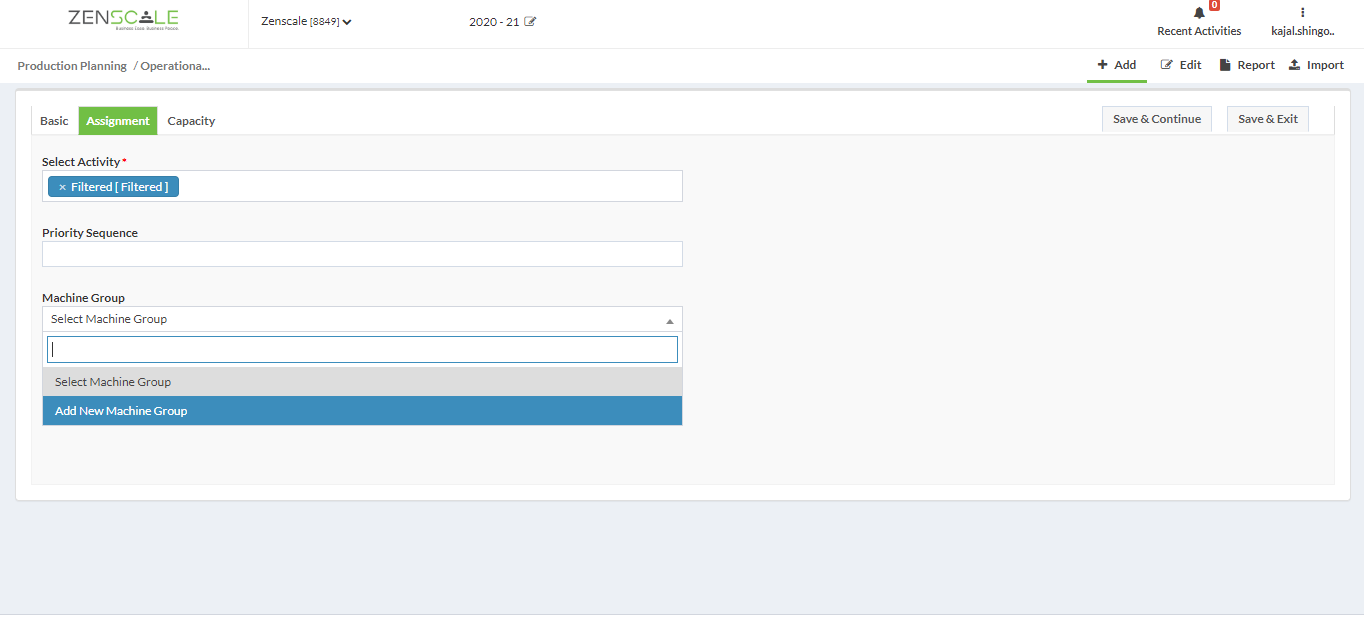 12. Go to capacity tab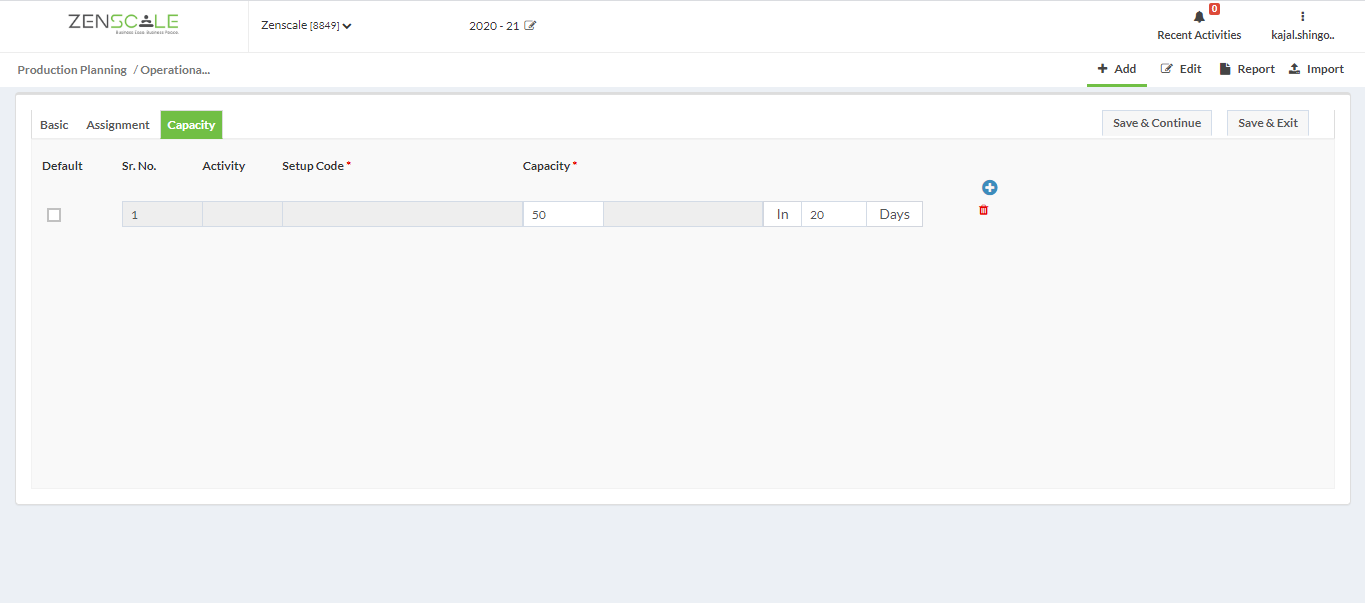 13. Enter capacity and Days then click on Plus button to add setup group for operational planning.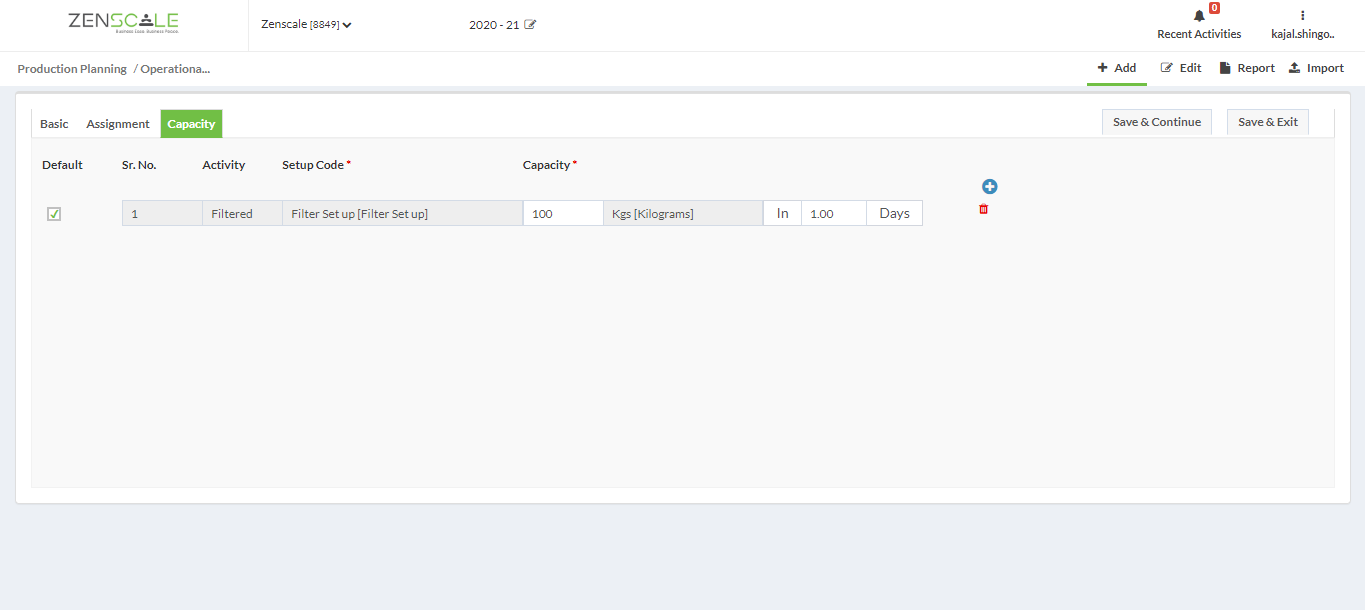 14. Click on save and continue.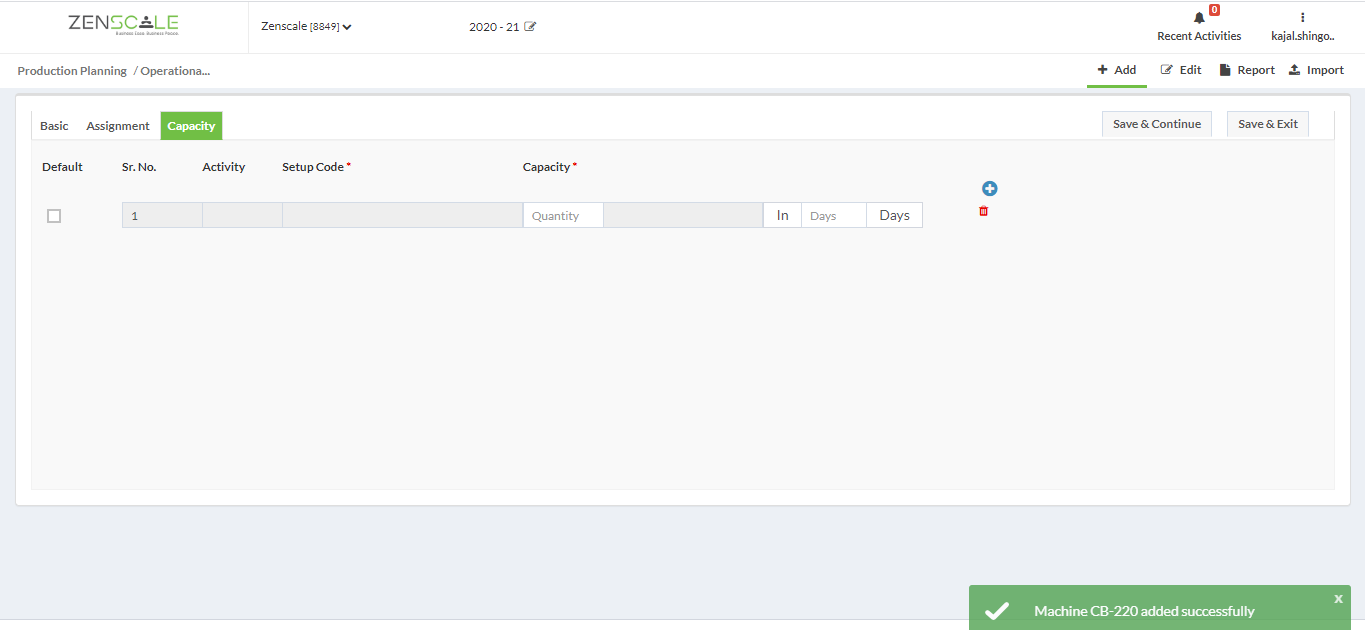 15. Now, Go to Activity.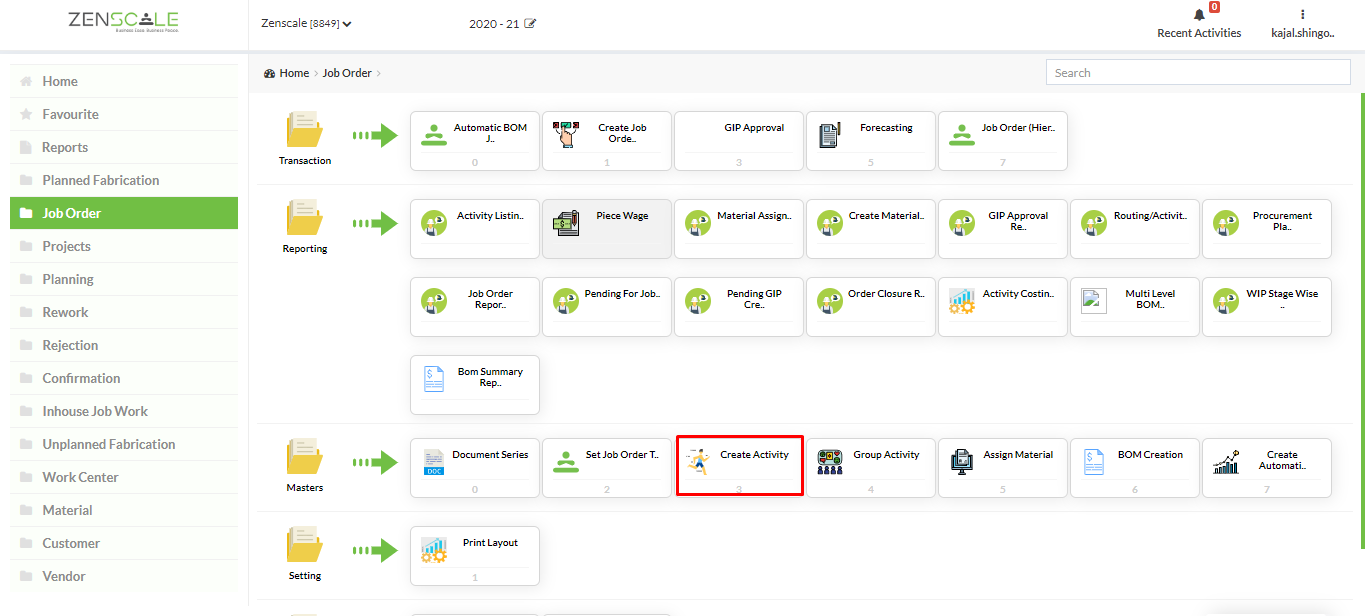 16. Turn on Confirmation with Machine.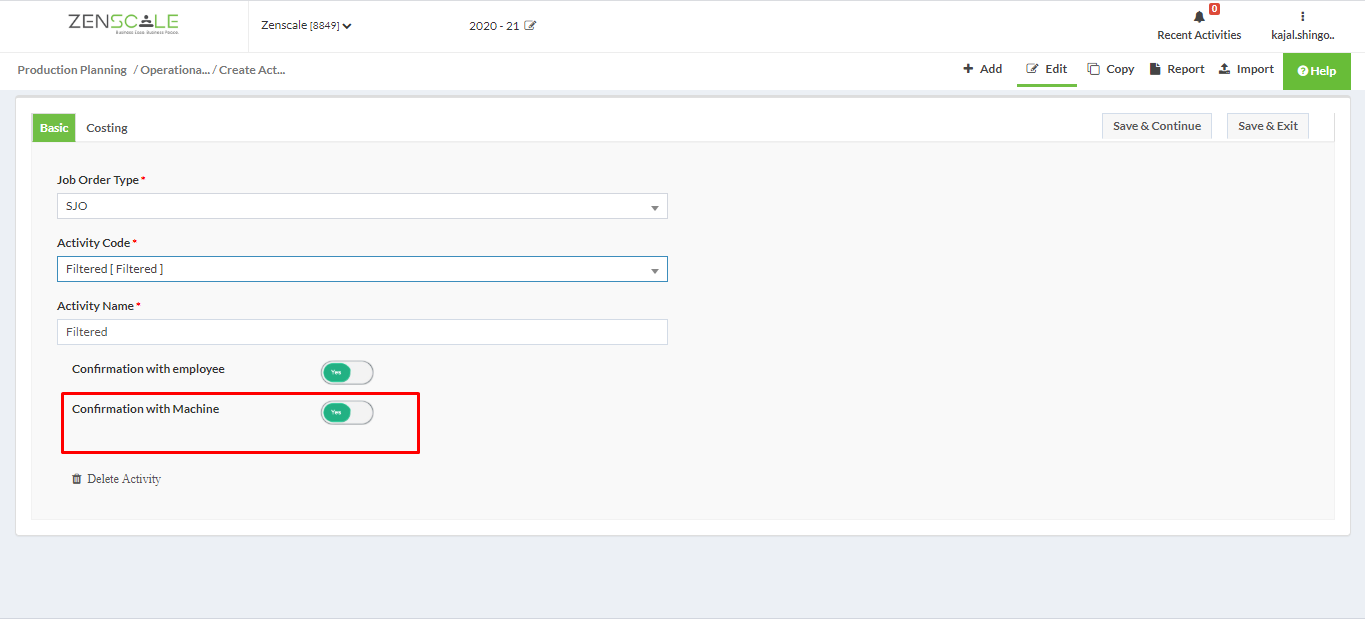 17. Click on Job order confirmation.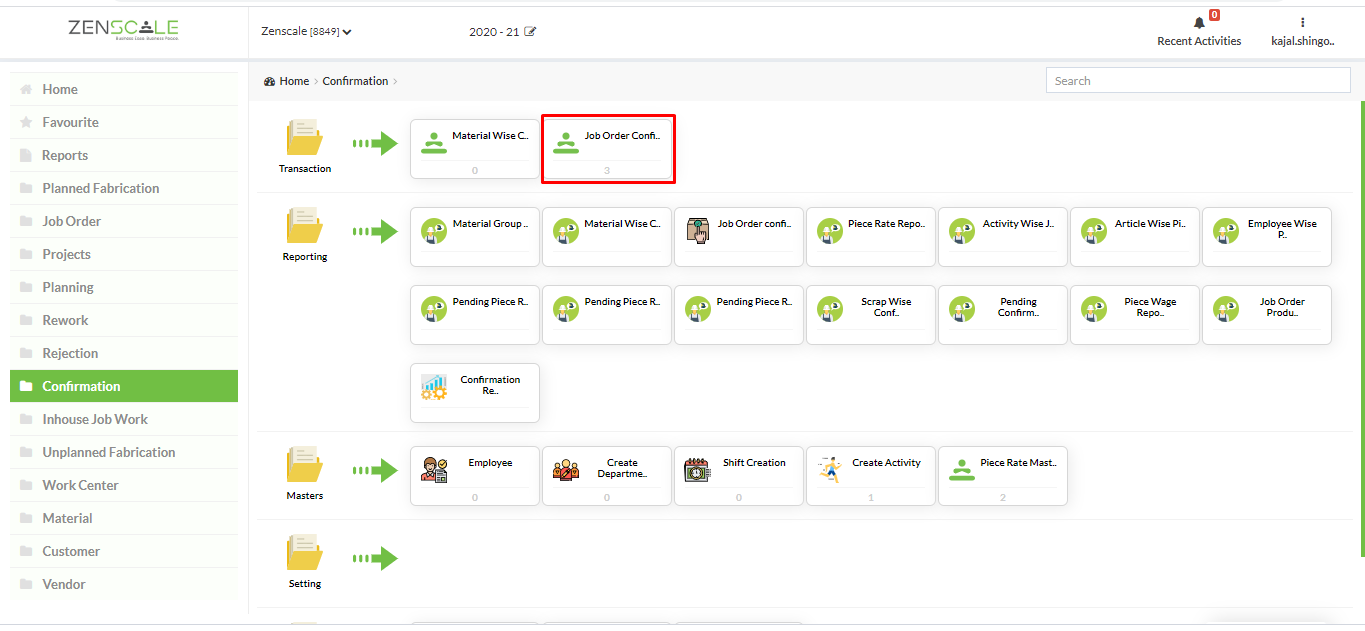 18. Select required fields as you see machine option is visible then select machine for this activity confirmation through machine.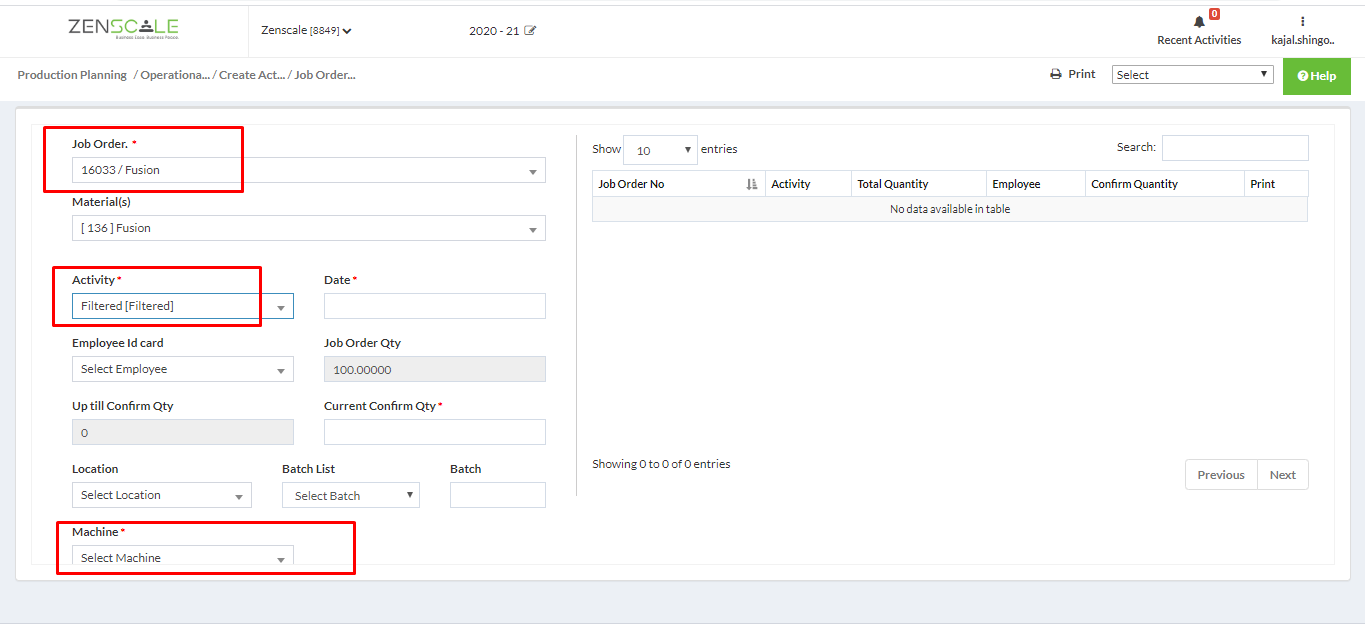 19. Click on Save and continue and confirmation is done.