Updated by Implementation
What is Closure in Zen Task?
In Zen Task Closure user is an authorized user which has access to close all the tasks after they have been closed/submitted by the main or sub-users.
Overview
In Zen Task closure user setting is and additional layer to verify all the task submitting or closer. This user has the access to close the tasks after submitted and closed by the main user or the sub users.
Use case:
Suppose there is a consultant company that is working for their clients to recruit employees based on their Job profile. They have a employee whose job profile is to manage the task and close all the tasks after verification. In this scenario, the admin user can assign the closure rights to a specific user who will be responsible for all the tasks closure.
Steps to Create List
1. Click on Setting icon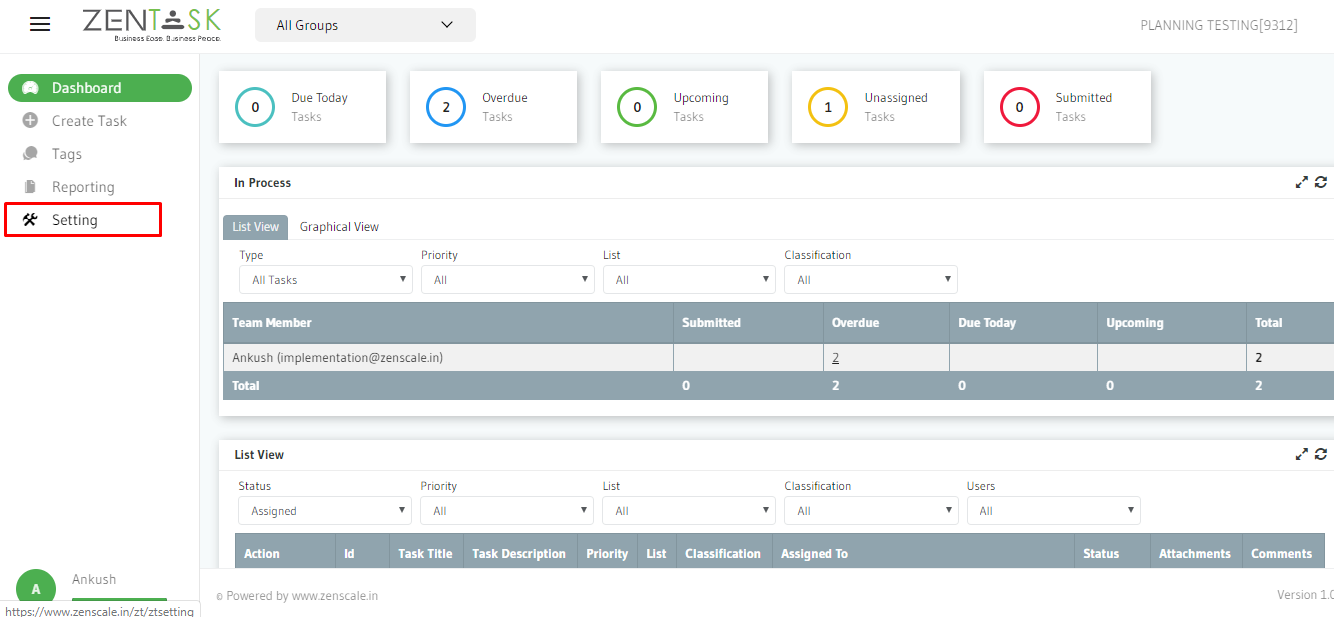 2. Now activate Closure user setting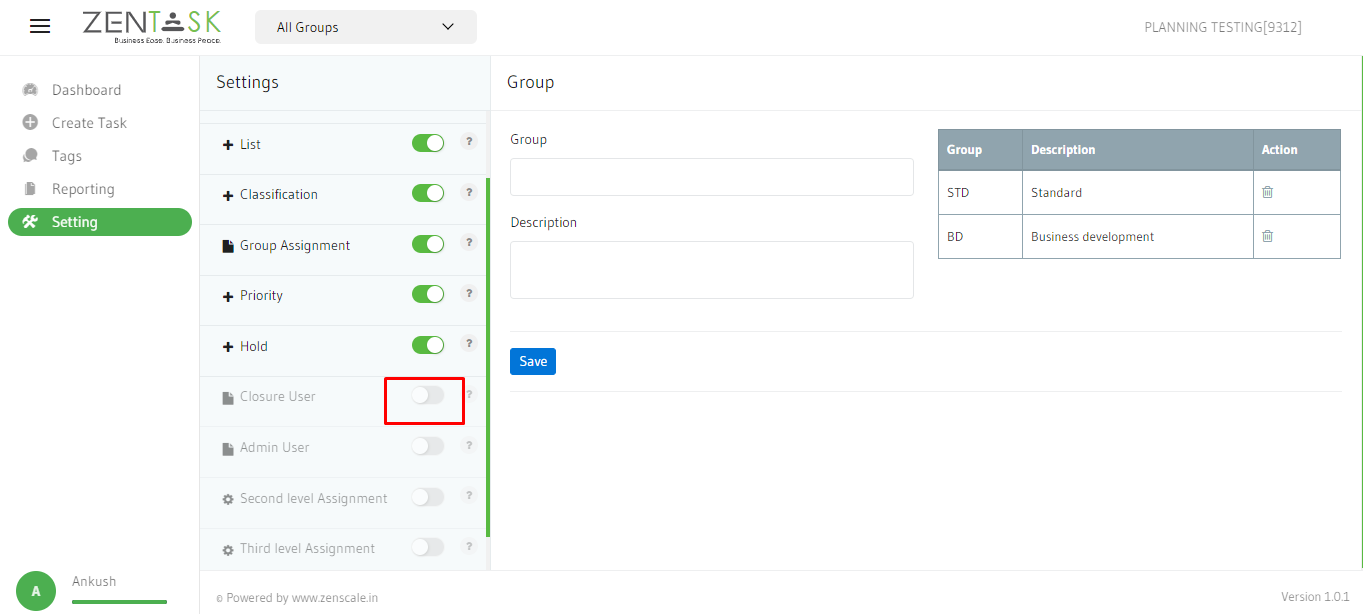 3. Then, click on Closure user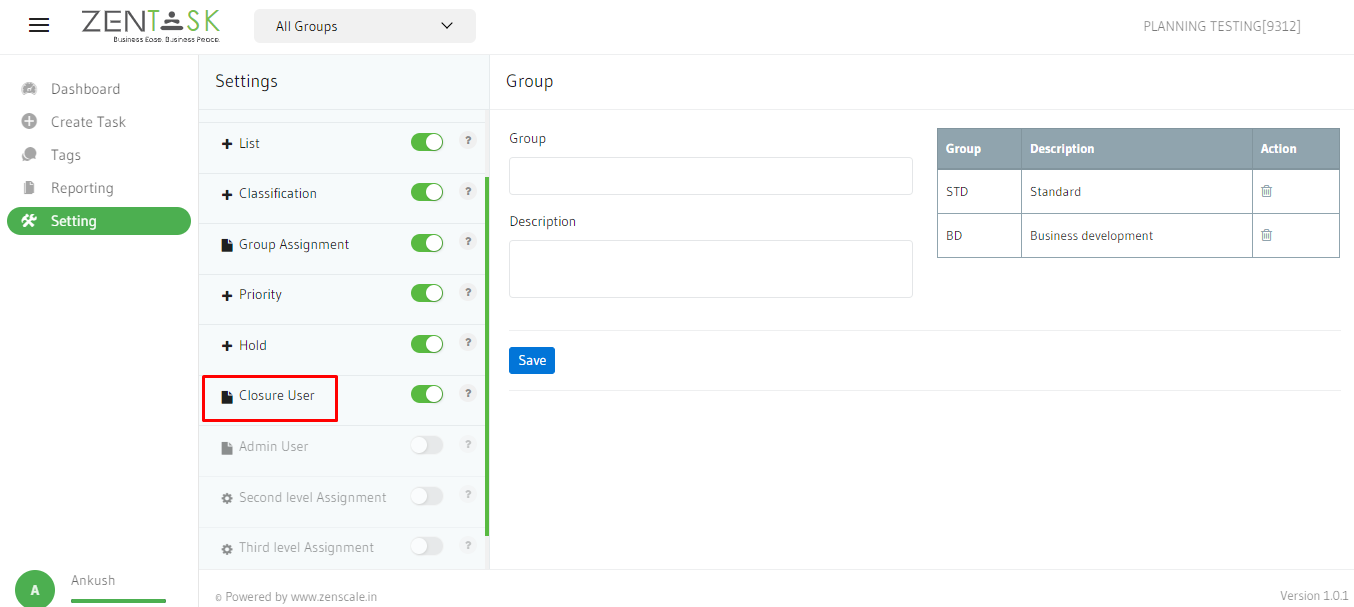 4. Select the task group for which you want to assign a closure user.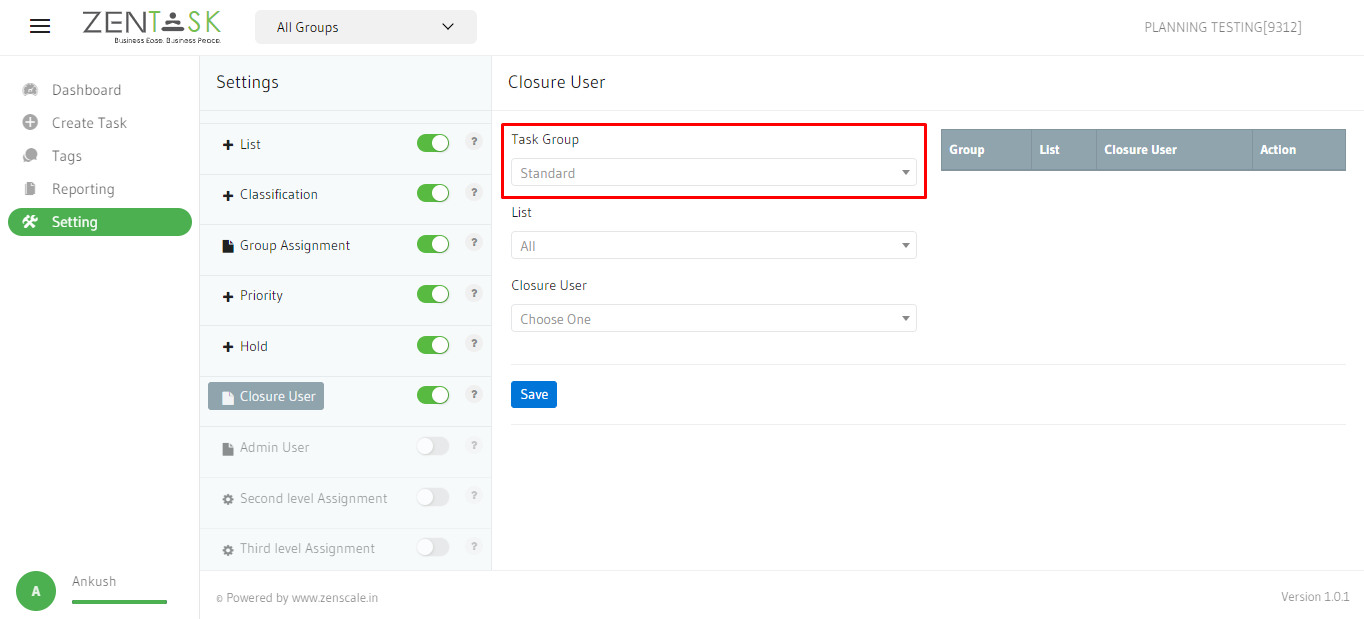 5. Now, select List- You can select a particular list or can choose the option for "All"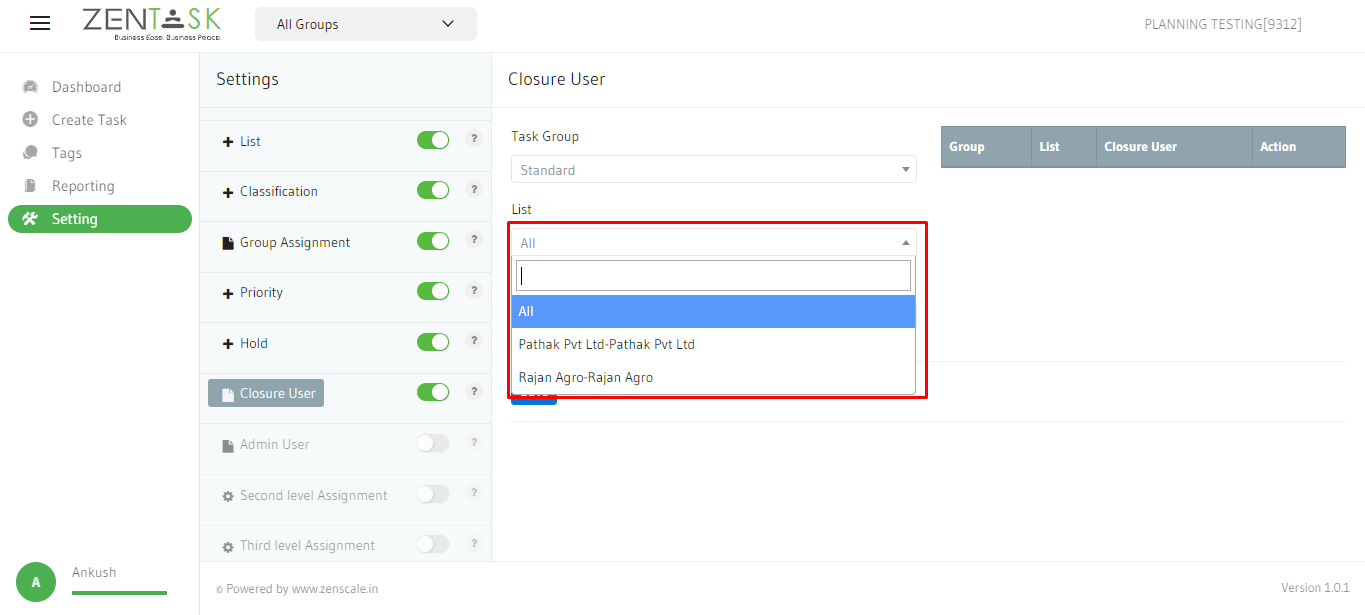 6. Now select the user which you want to set as a closure user.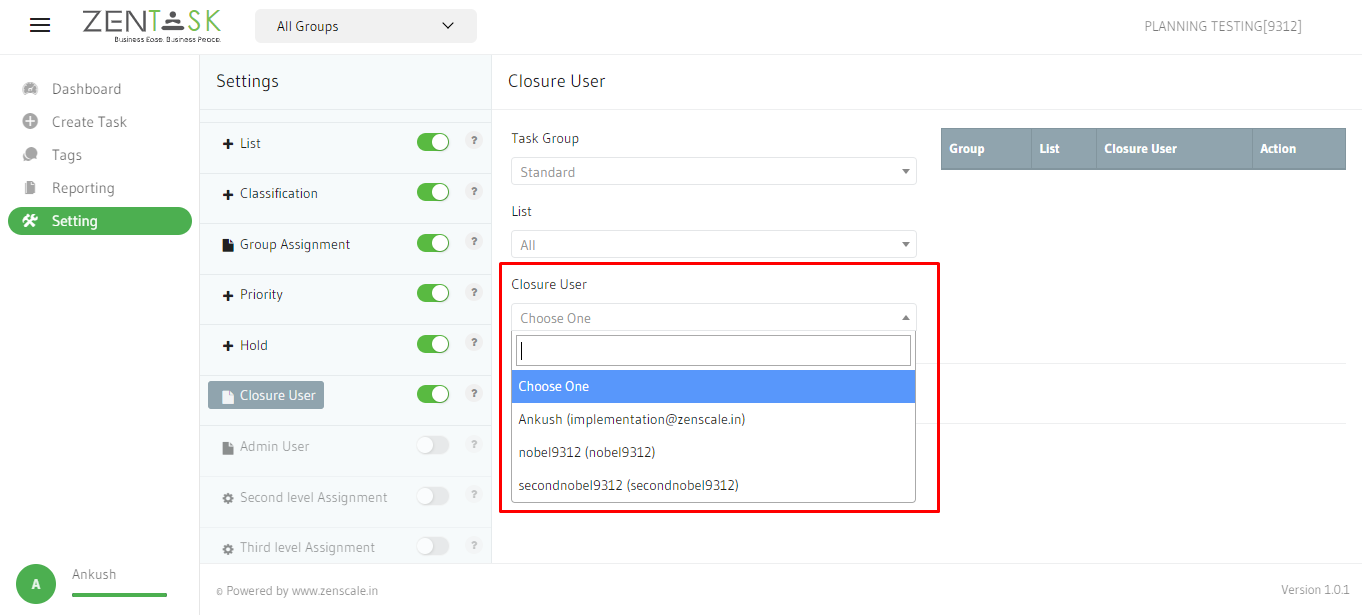 7. Now click on Save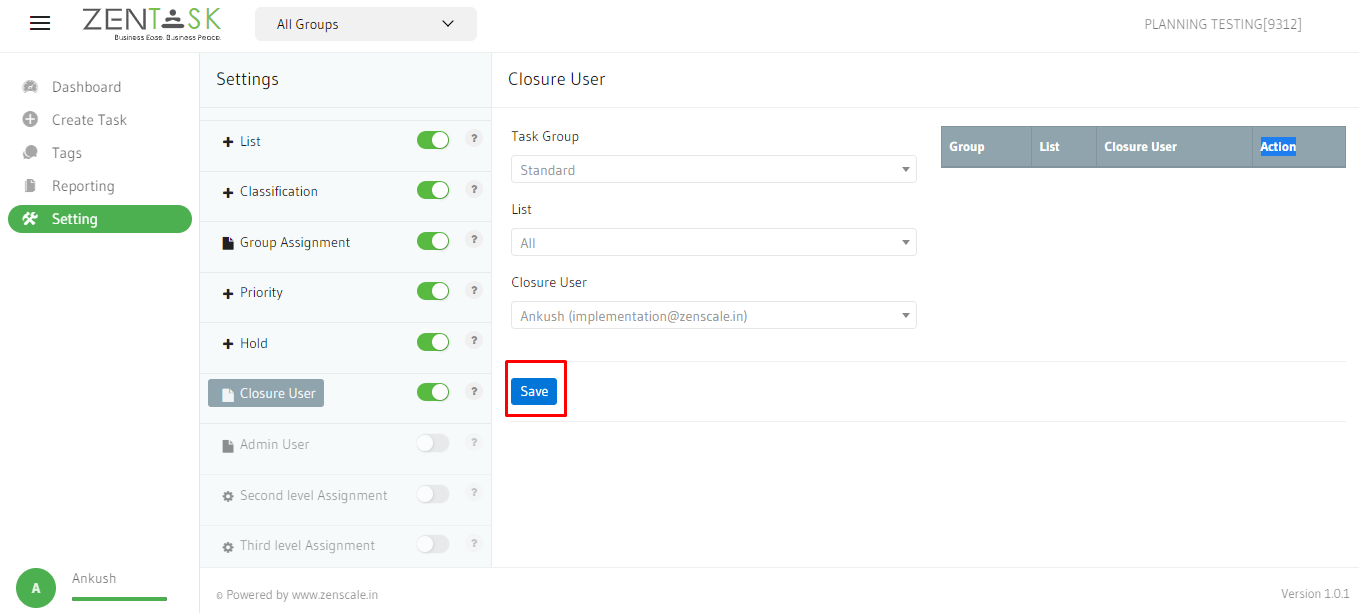 8. You can check the data and also delete the record from the right table.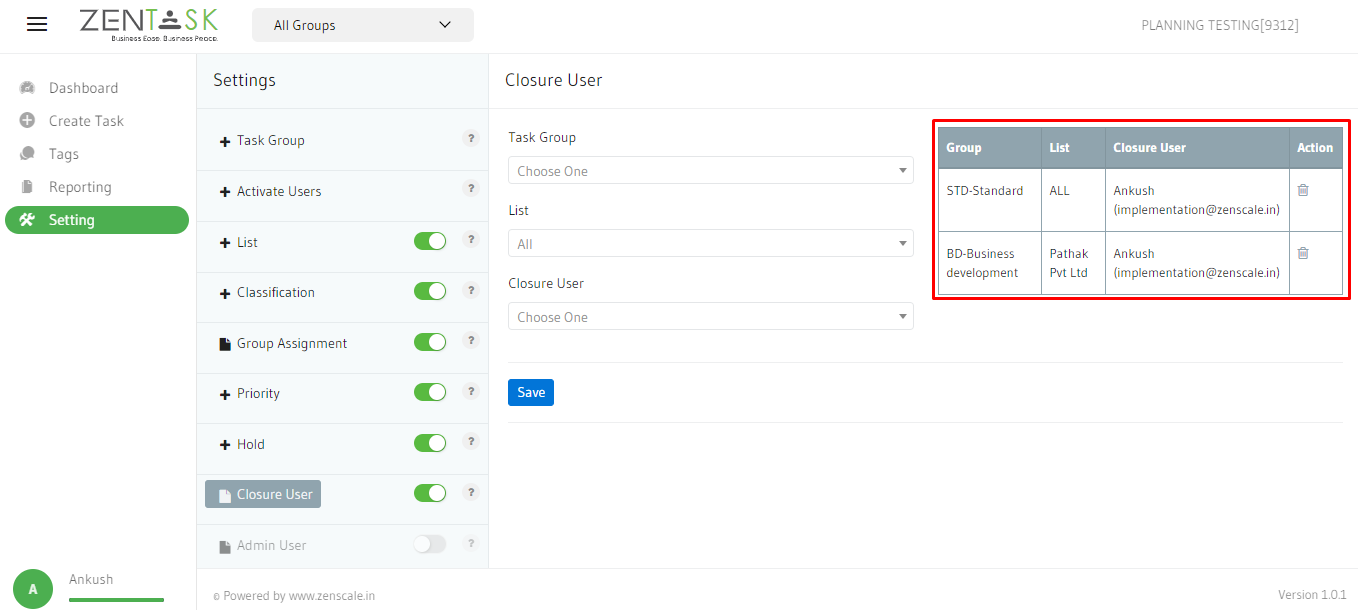 9. On Dashboard the closure user will get an option to close the tasks of the assigned Group and List.