Updated by Implementation
What is Purchase Invoice?
A Purchase Invoice is a bill you receive from your Suppliers against which you need to make the payment. Purchase Invoice is the exact opposite of your Sales Invoice. Here you accrue expenses to your Supplier. Making a Purchase Invoice is very similar to making a Purchase Order.
Overview
Purchase Invoice is a commercial document or bill presented to a buyer by a seller or service provider for payment within a stated time frame that indicates what has been purchased, in what amount and for what price. In other words a purchase invoice can be used to prove that something was bought and how much was paid for it.
Use Cases
Suppose that there is a company Shri sai Pvt. Ltd. that manufactures shirts need purchases raw items to produce the finished products. Different types of fabrics are bought from different vendors and every information regarding the same is easily stored on the ERP system through this feature, including vendor name, material type and price.This feature provide visibility into company spending and helps to manage payments.
Purchase invoice play is important for anyone involved in purchasing goods or services on behalf of an organisation. Purchase Invoice is sent from a purchaser to a vendor to place an order while an invoice is sent from a vendor to a purchaser to request payment for an order.
Steps to be performed to create purchase invoice
1. Go to Purchase under Material Management.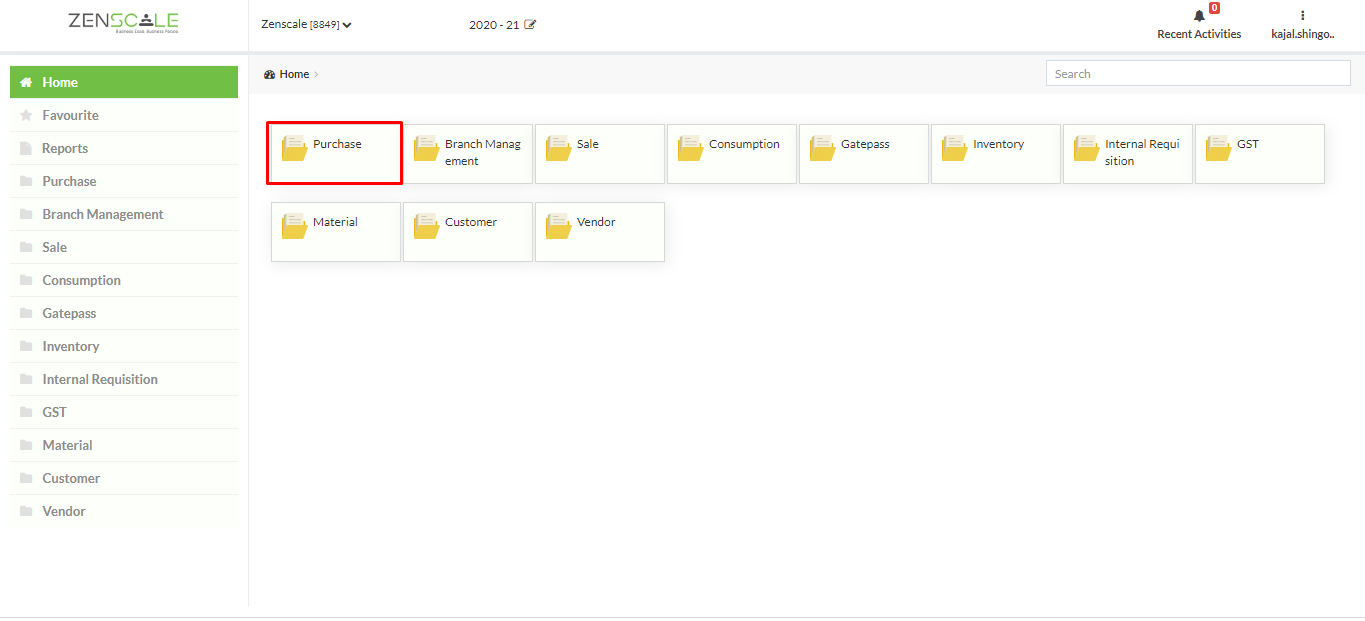 2. Click on Purchase Invoice App.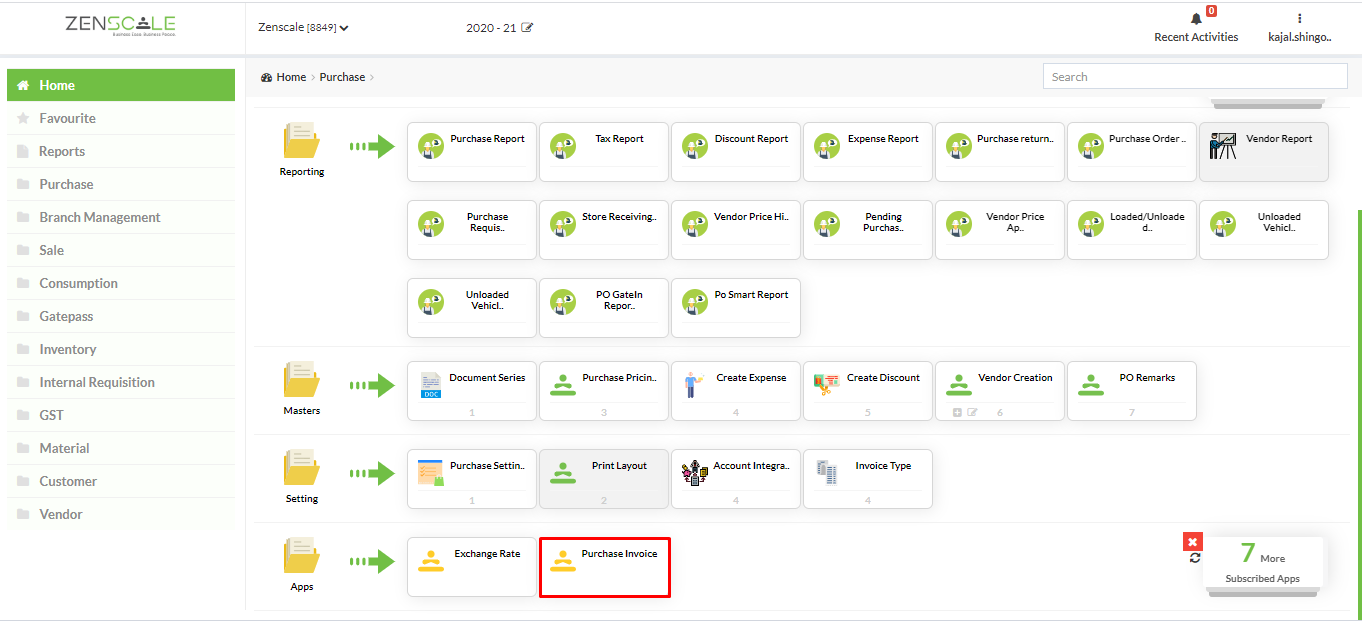 3. Click on Subscribe button.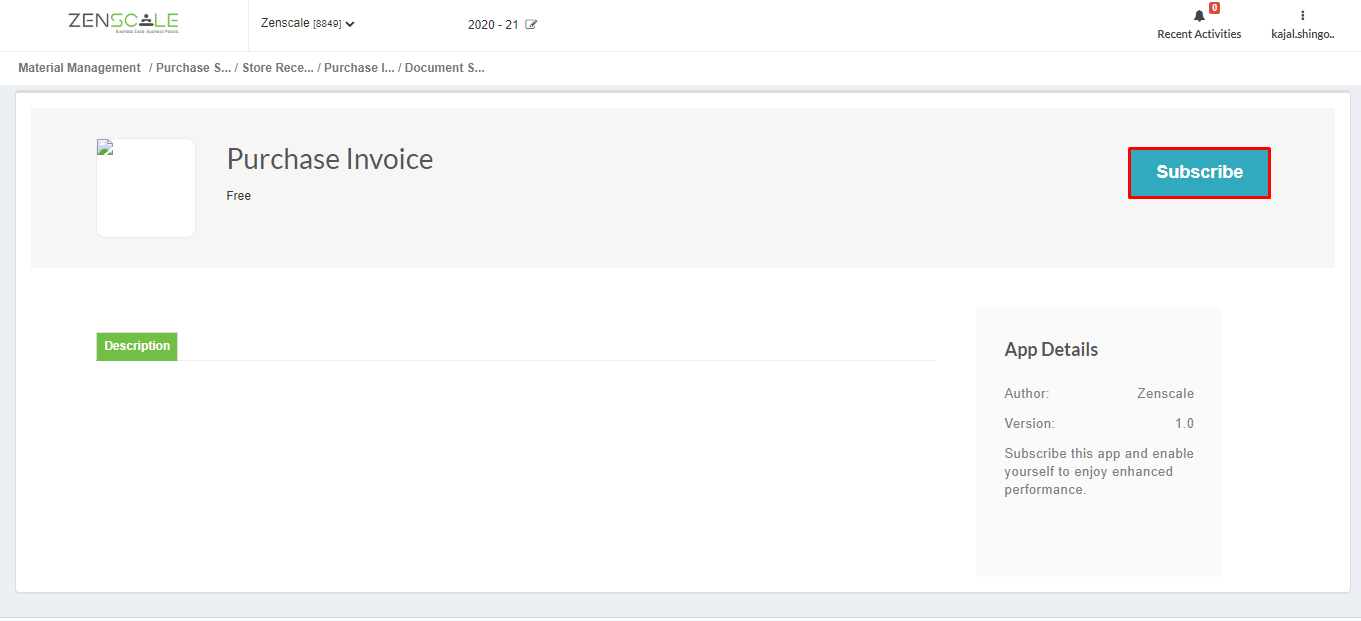 4. After Subscribing click on app again.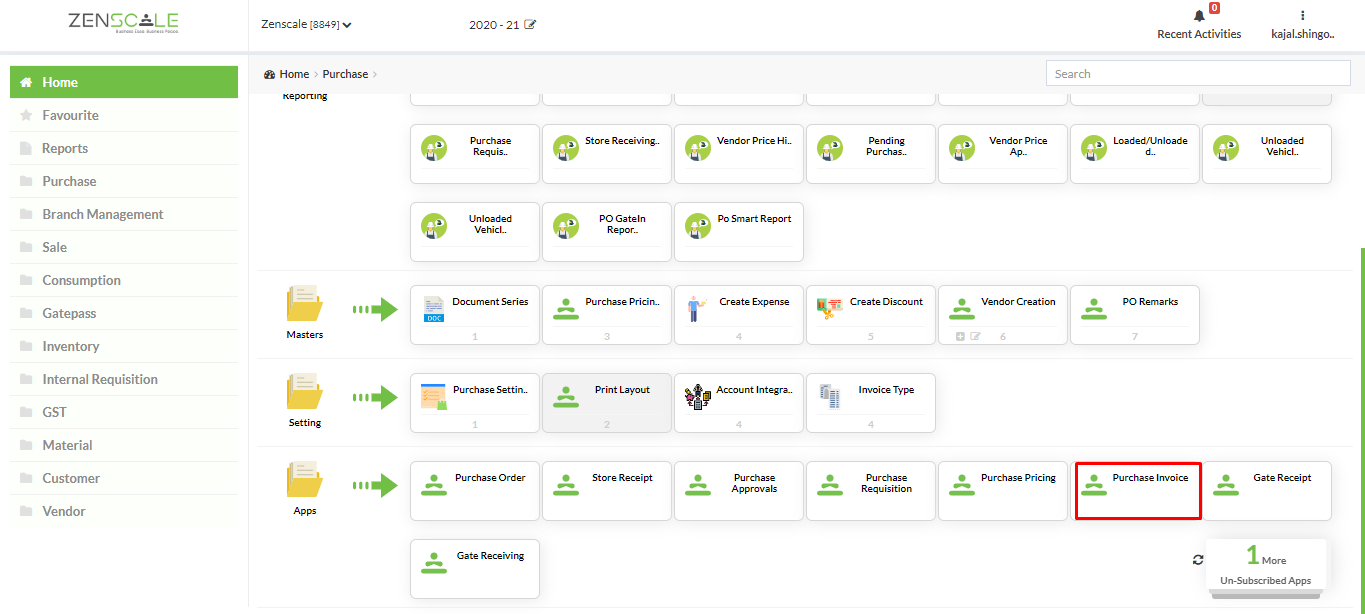 5. Turn on Setting Purchase Invoice.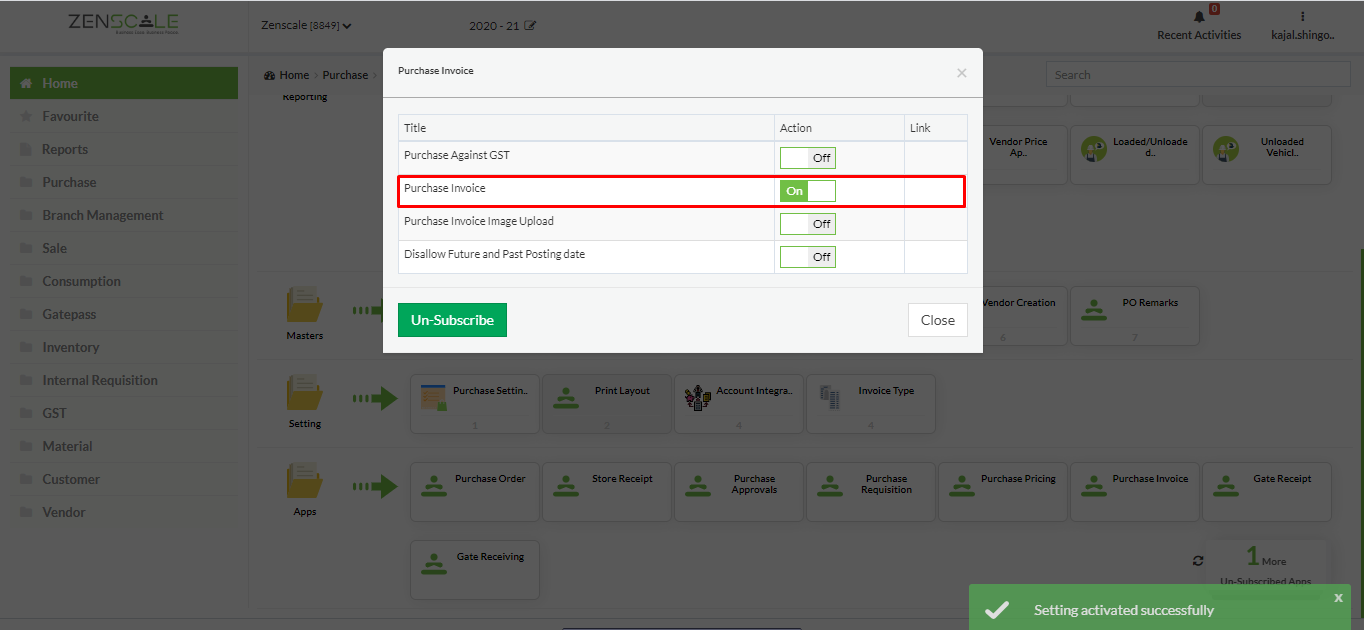 6. There are three different ways to create Purchase Invoice-
Directly Purchase Invoice
Via Purchase Order
Via Store Receiving
7. For Direct invoicing Click on Purchase order in Transaction section.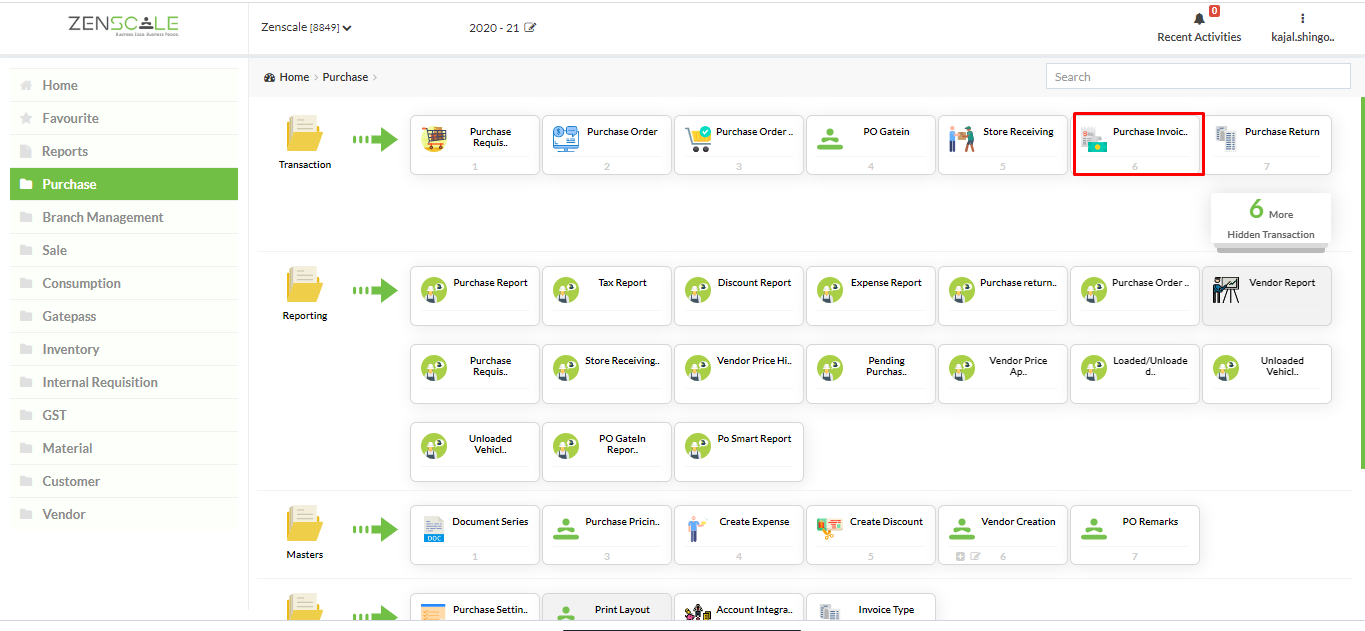 8. Specify the Series Range by clicking on Set Series Range.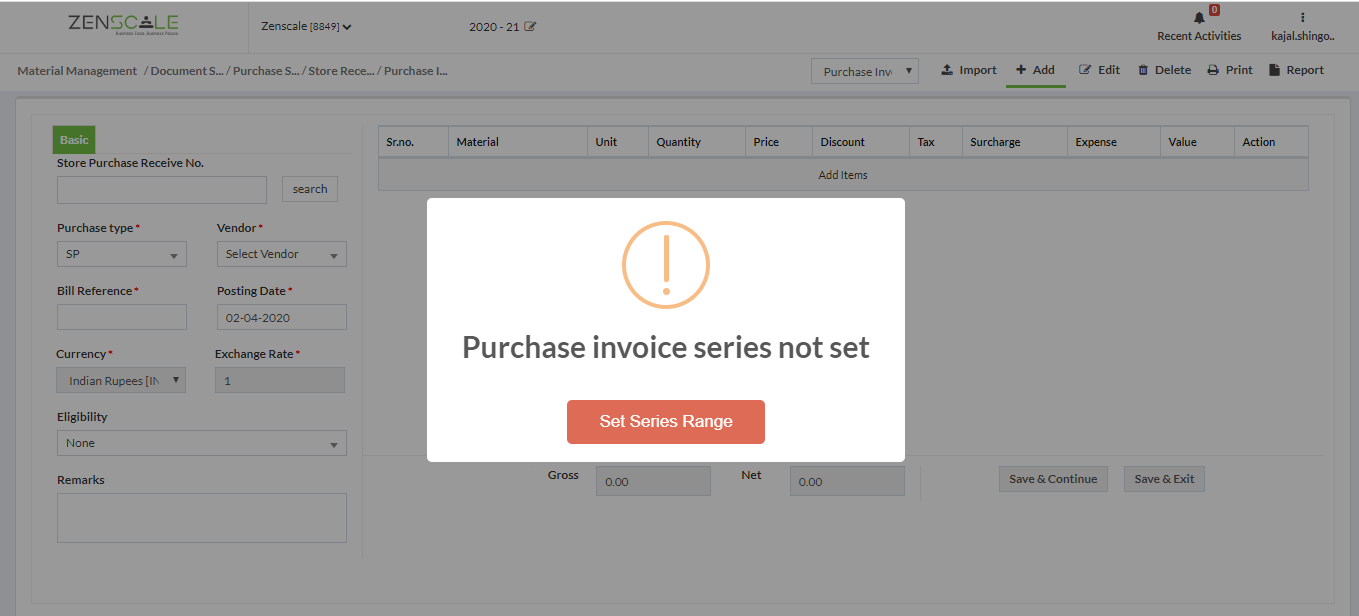 9. Following screen will appear.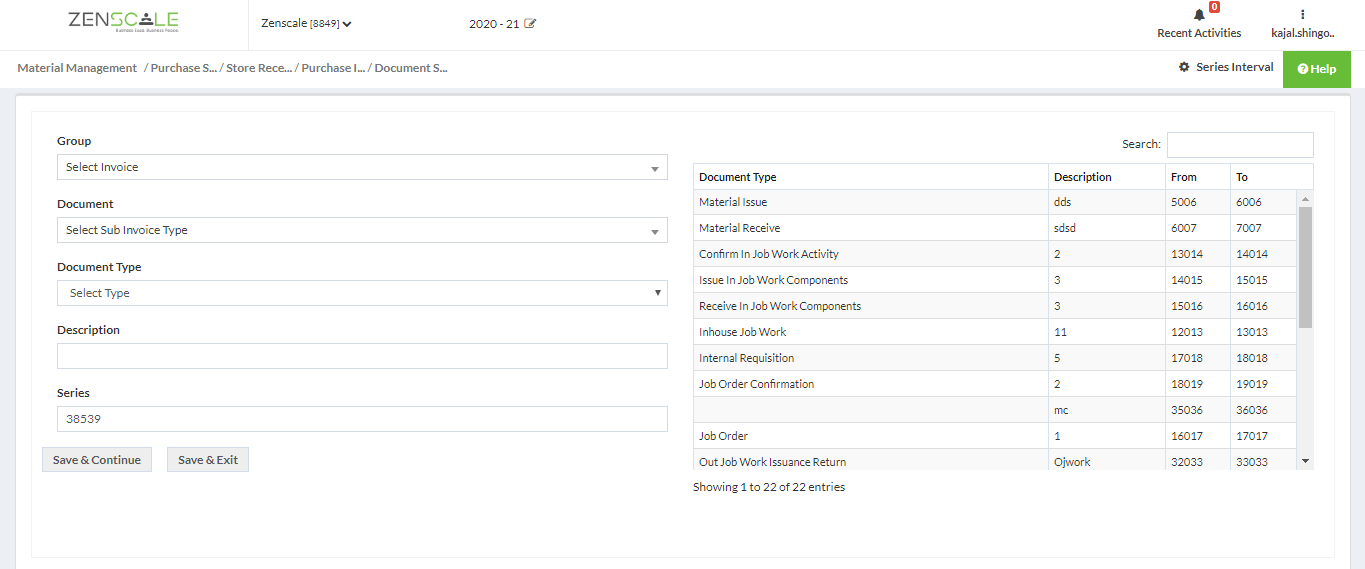 10. Specify the Group > Document > Document Type and Description of the Series.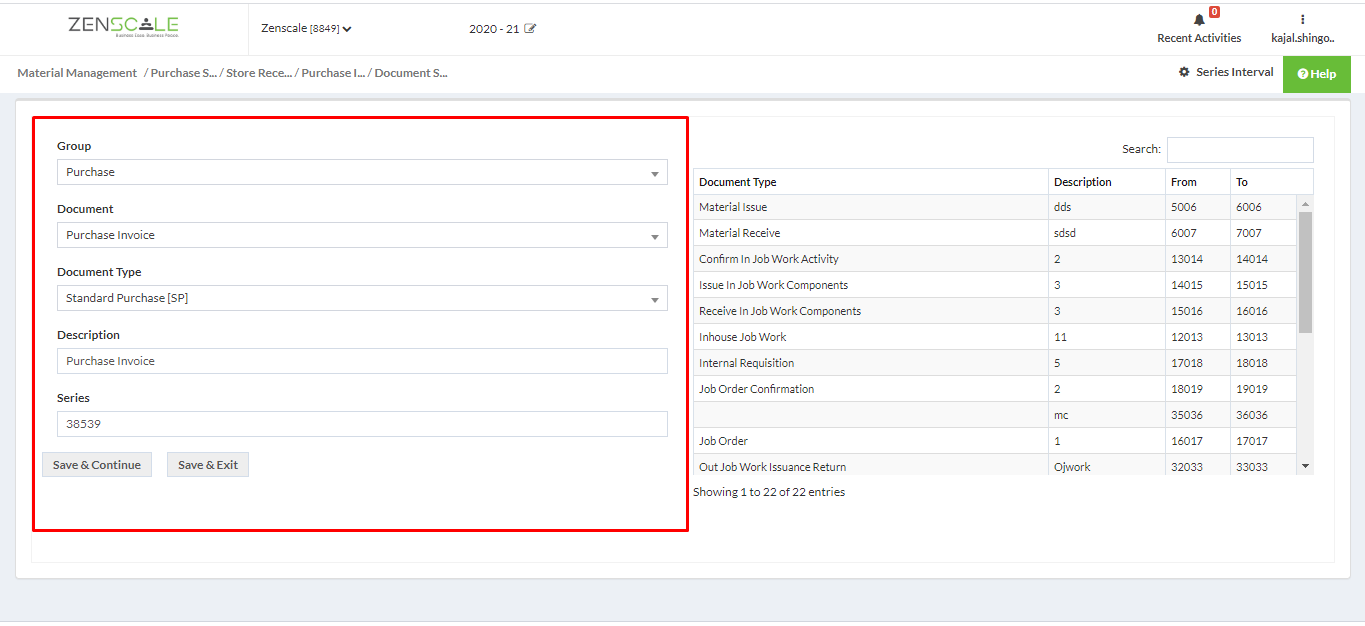 11. Click on save and continue.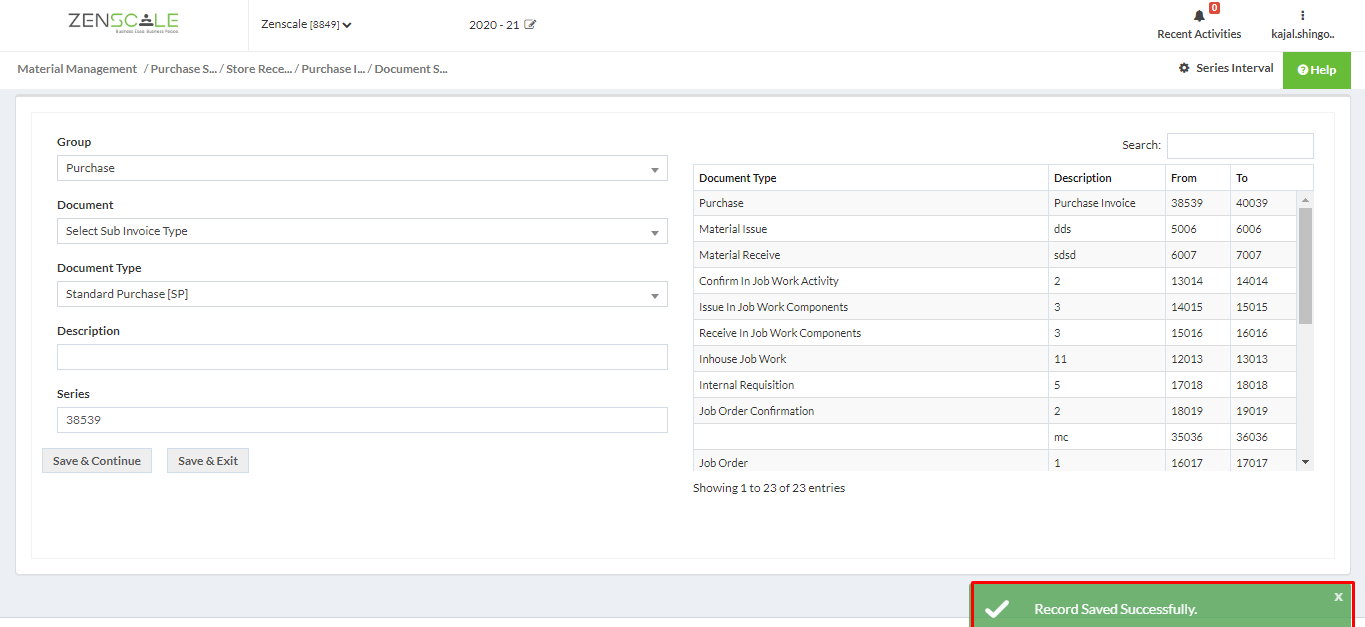 12. Now enter other details about the Purchase such as Purchase type > Vendor > posting date > bill reference > etc.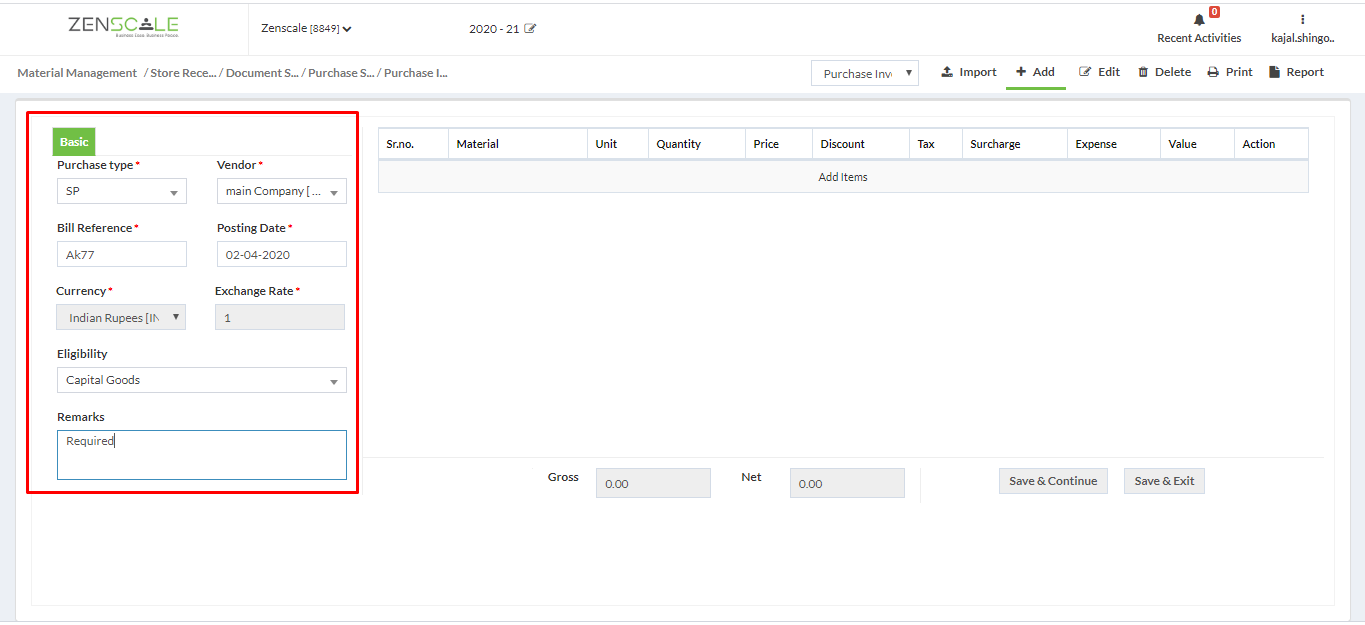 13. Click on Add items.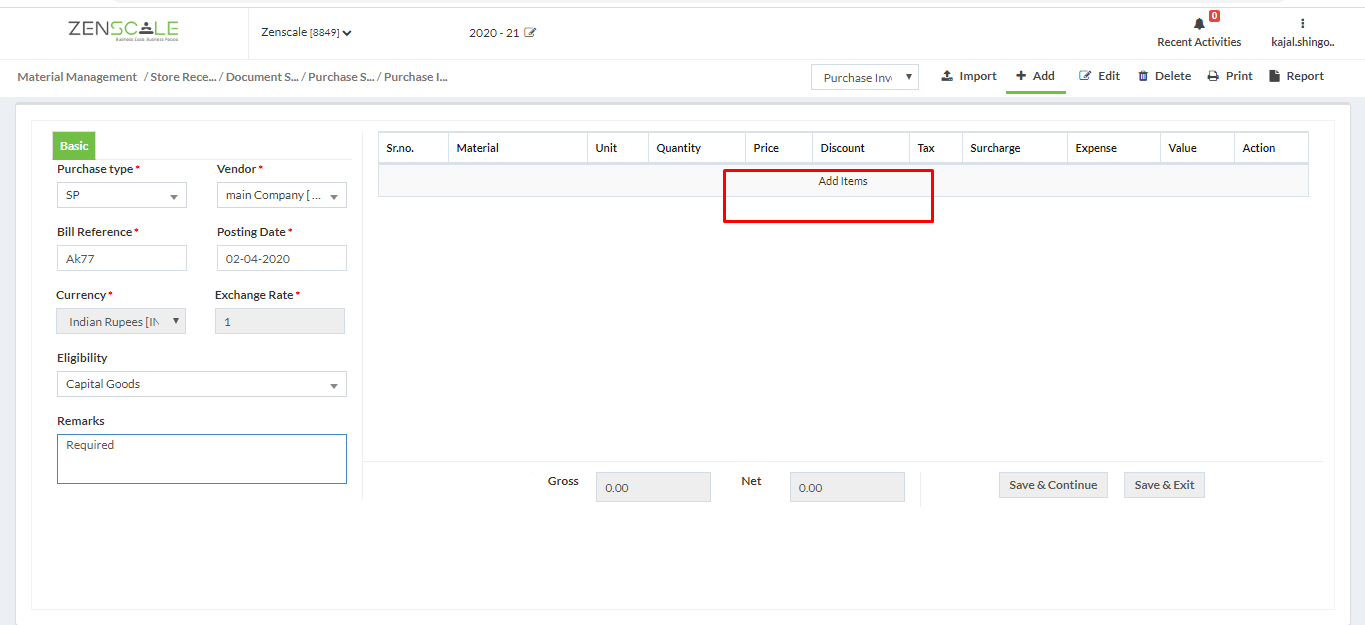 14. Select Material > add quantity > Price as required and click on Add.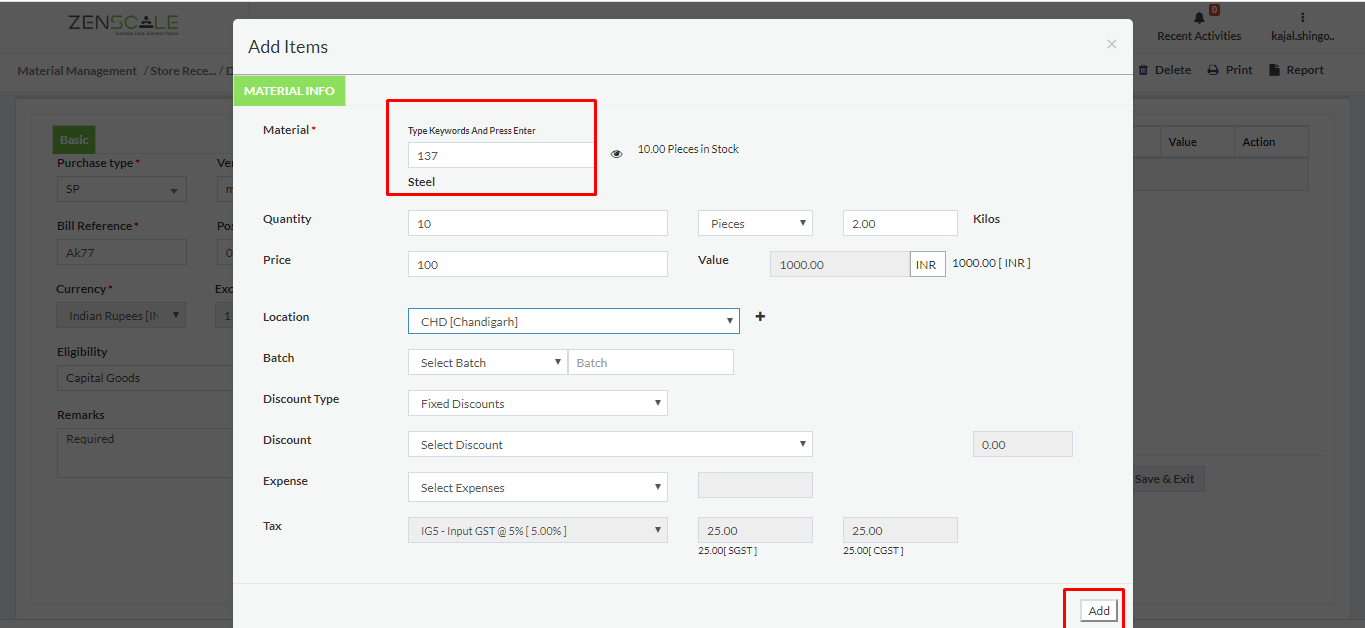 15. Click on save and continue.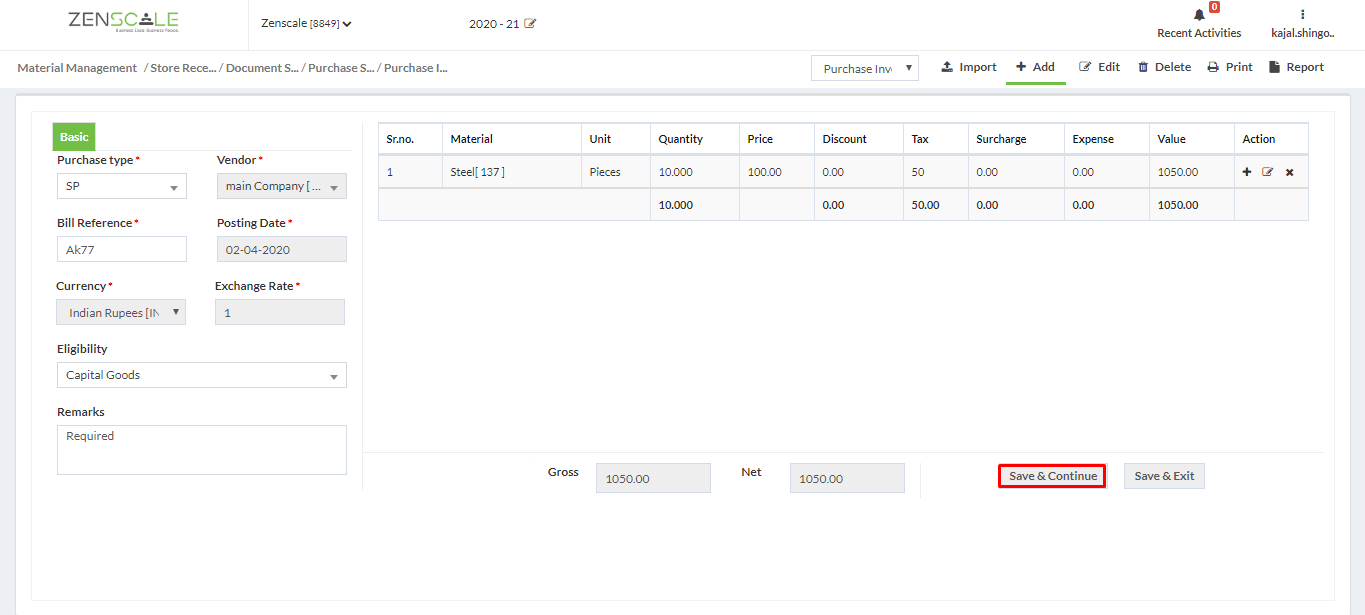 16. As you can see document saved successfully.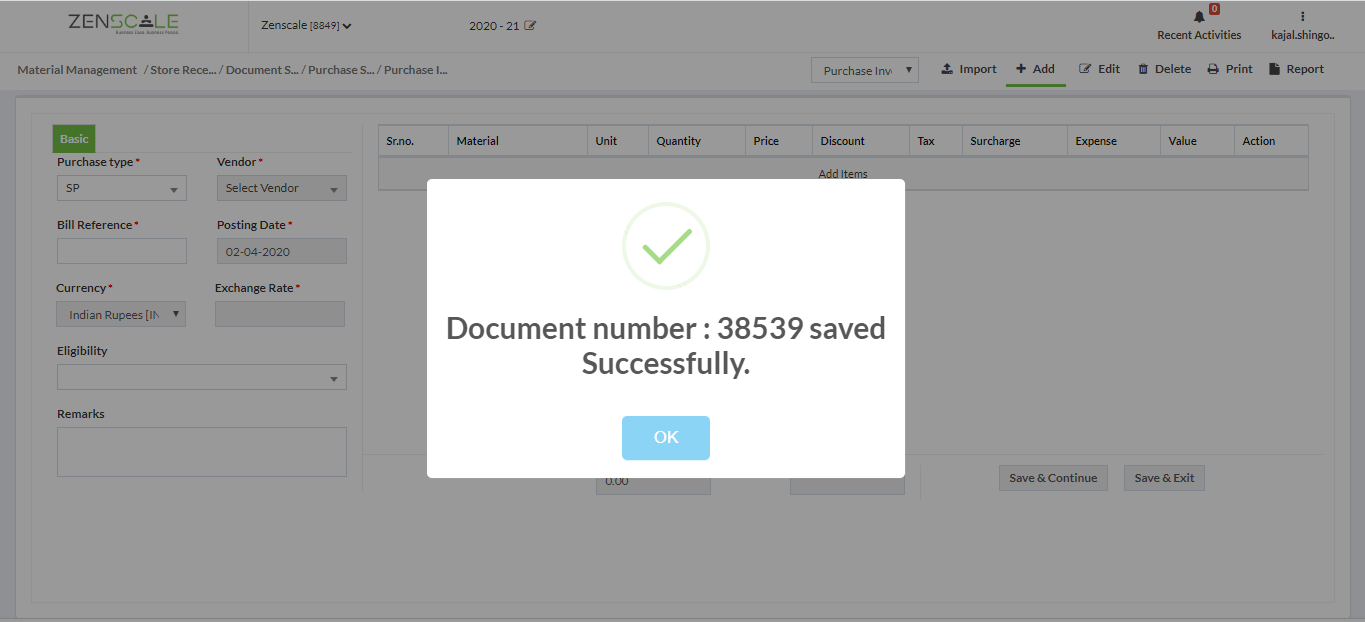 17. For second type of process click on Purchase setting.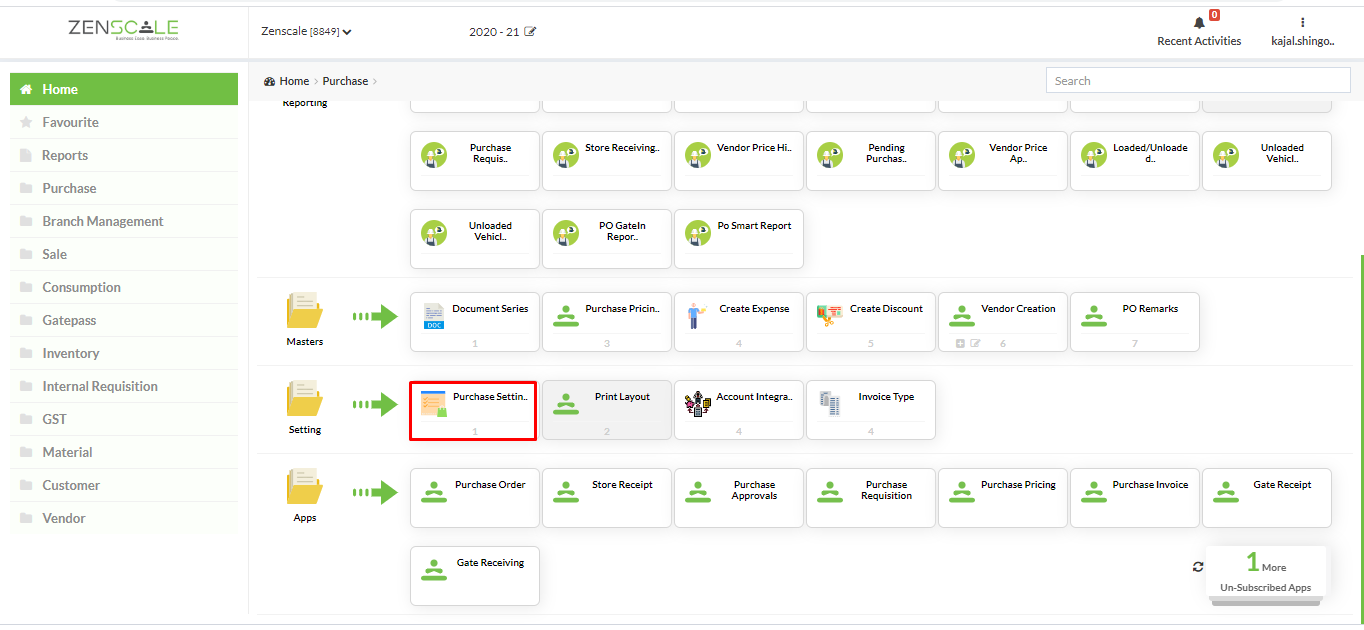 18. Turn on setting Enable Purchase order.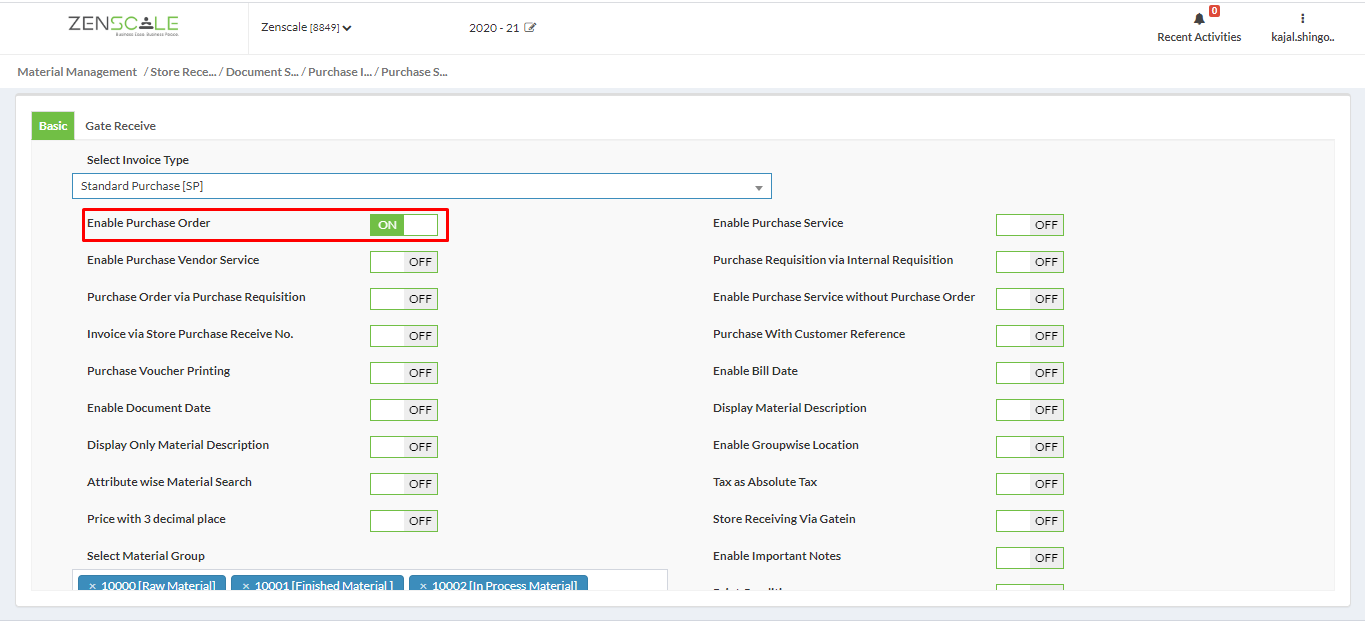 19. Click on Purchase Invoice.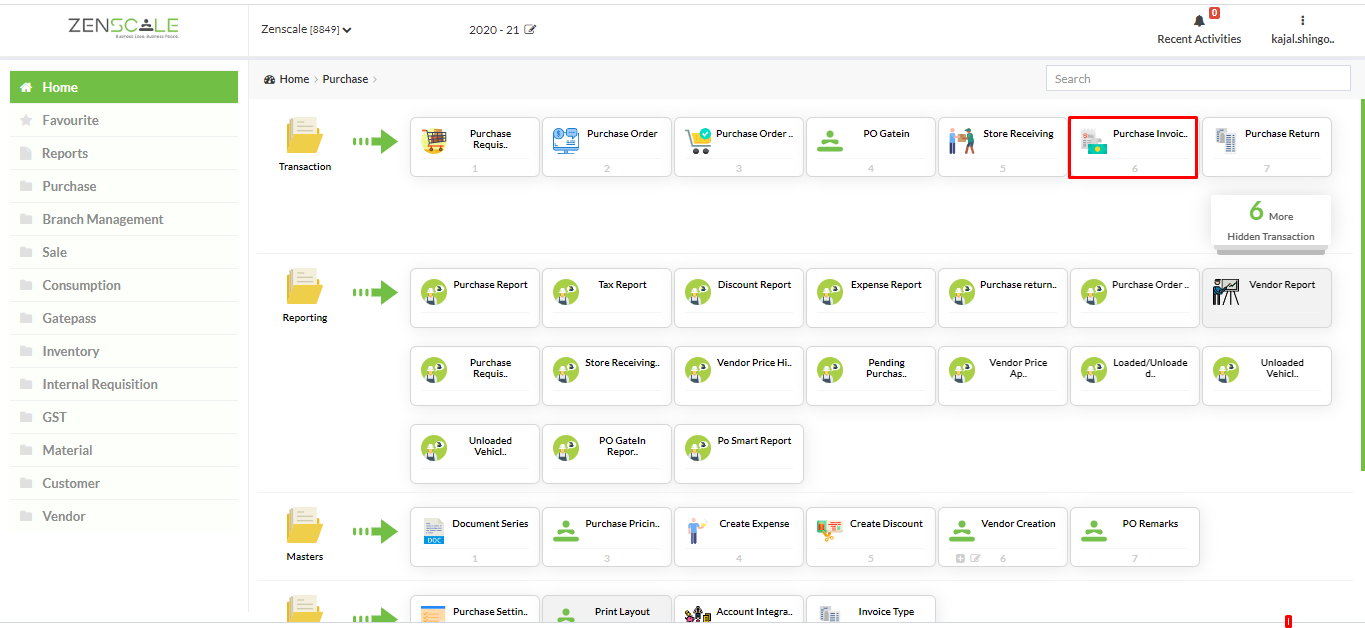 20. Select Purchase order.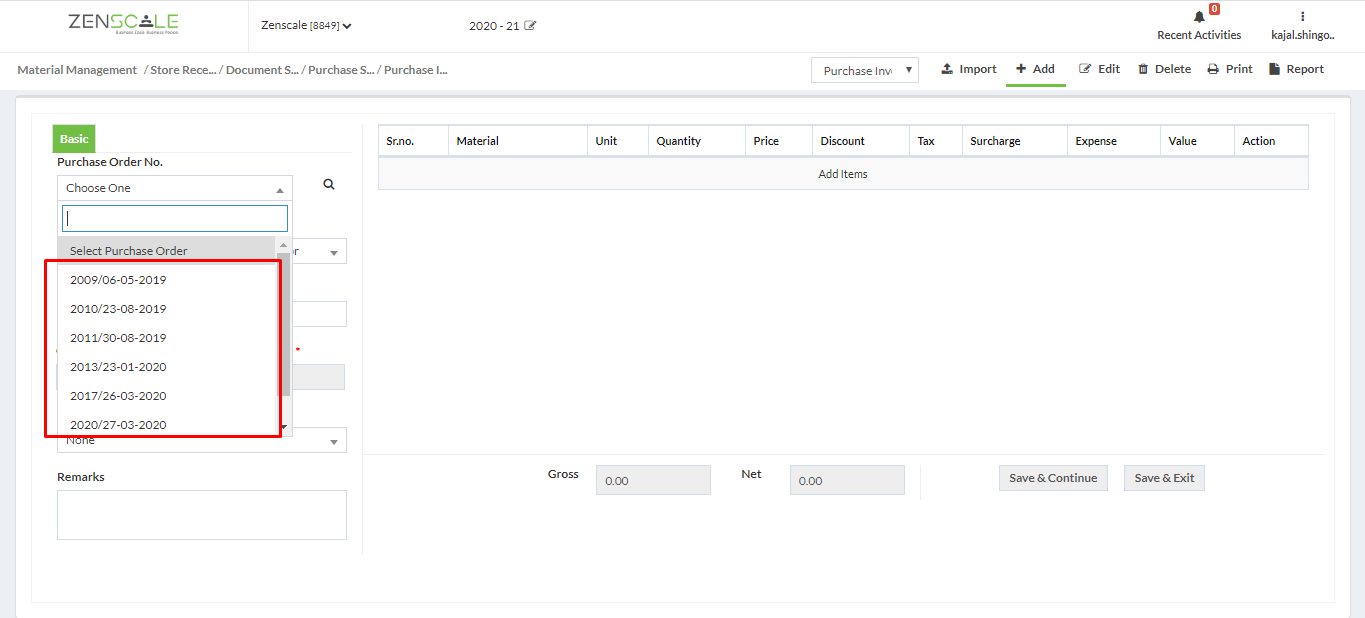 21. System will fetch all details from Purchase order.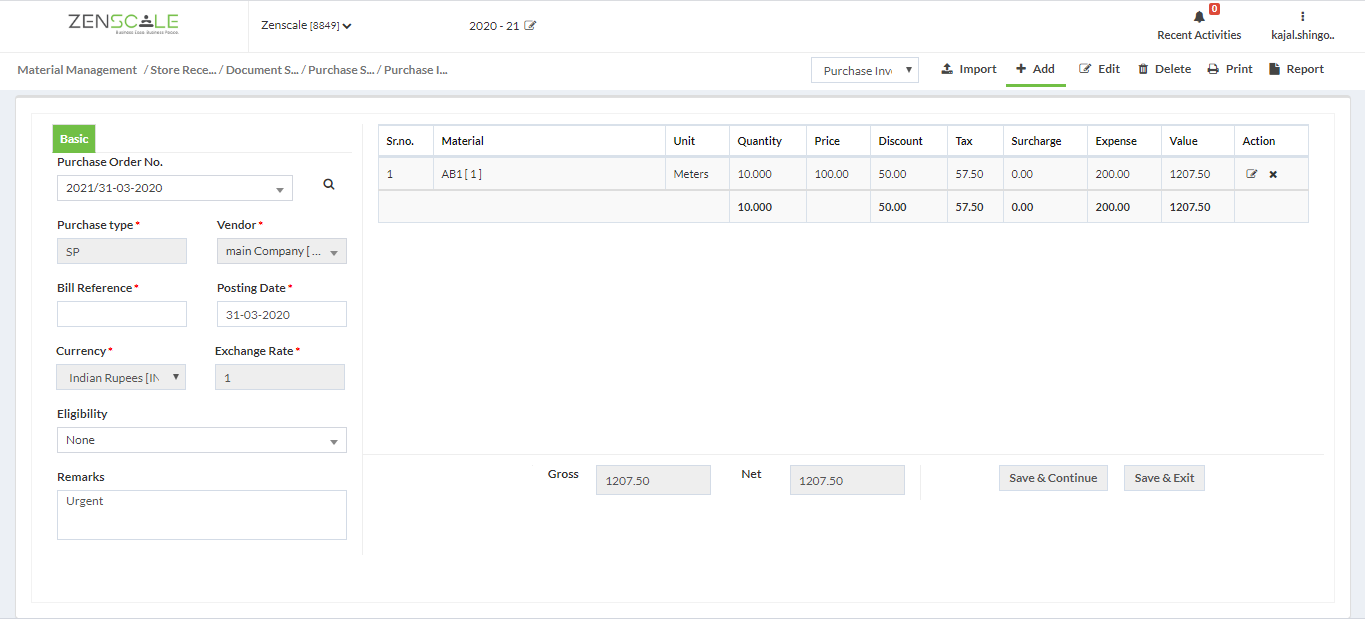 22. Enter Bill reference Number and click on save and continue.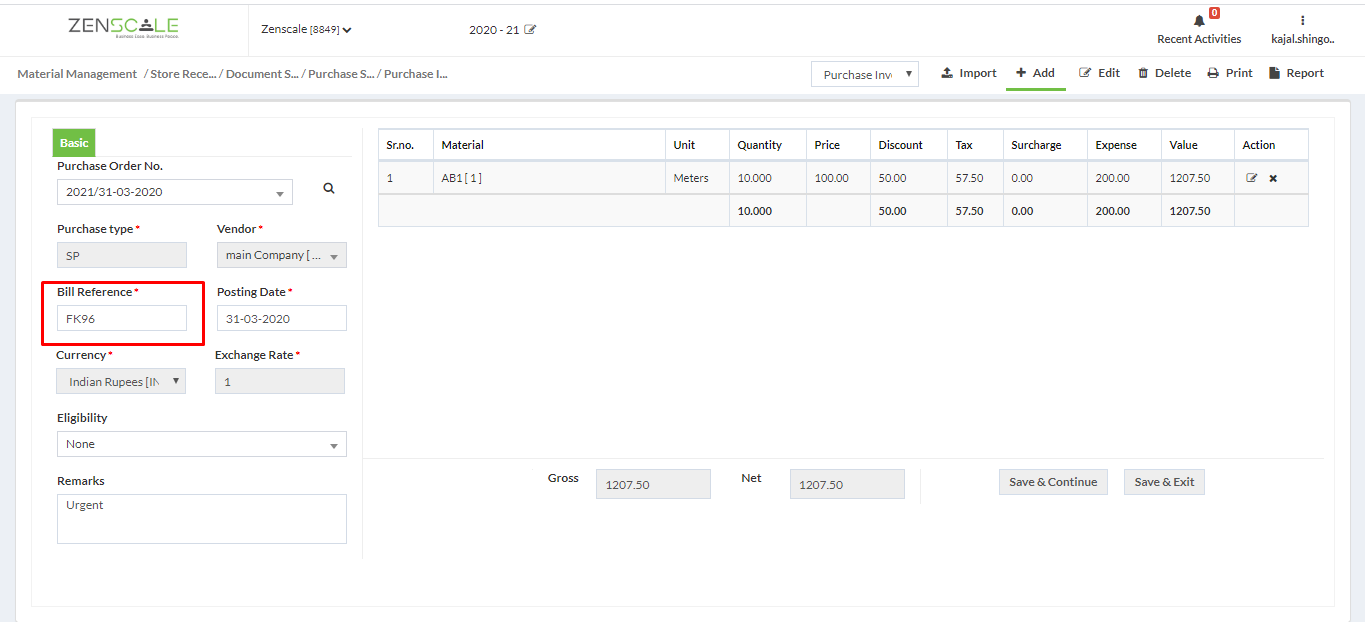 23. Invoice saved successfully.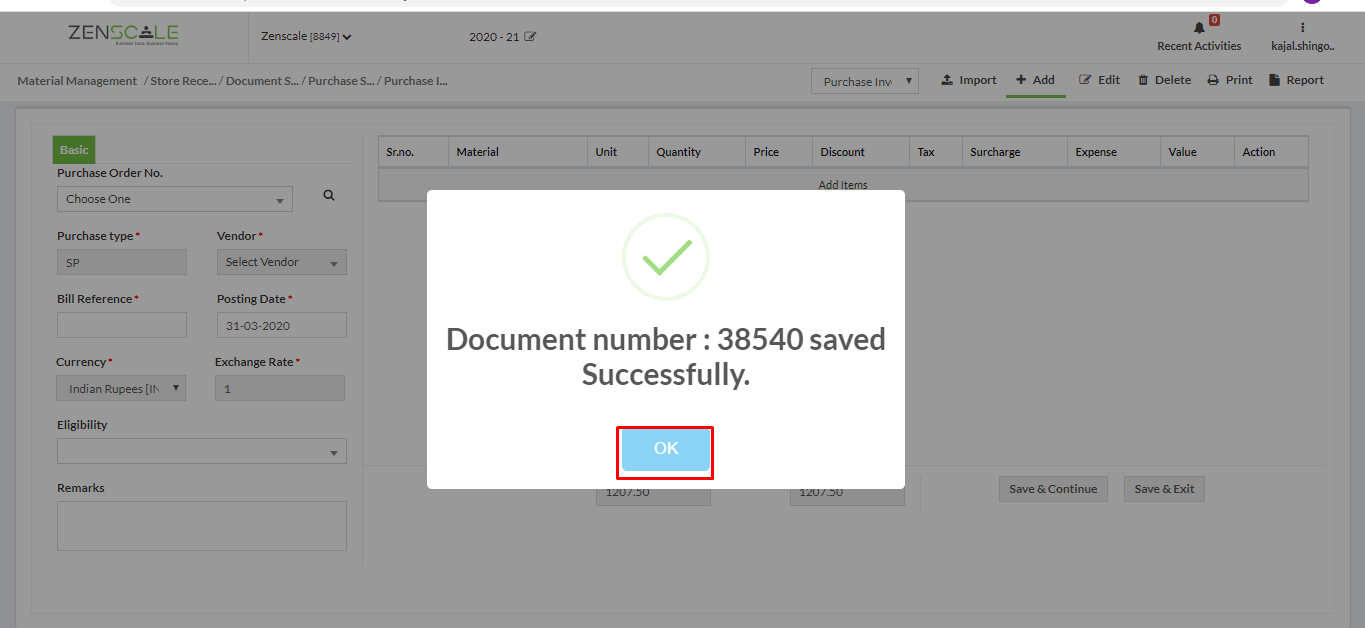 24. For third type, via store receiving click on Purchase setting.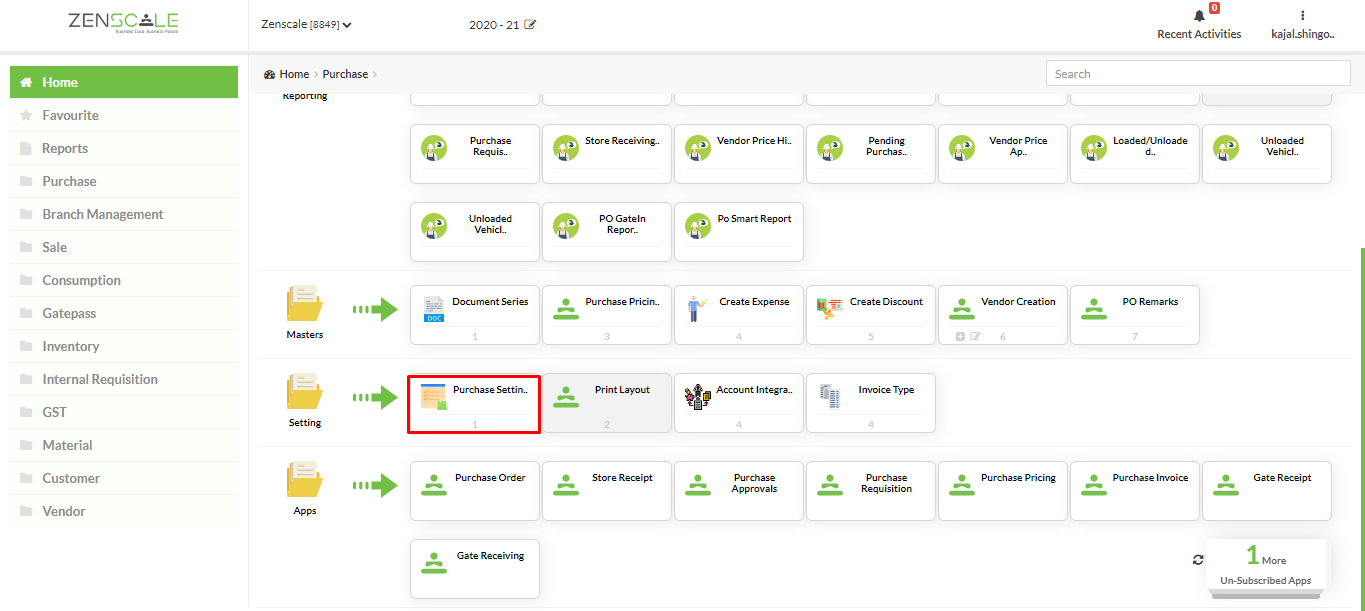 25. Turn on invoice via store purchase receive number.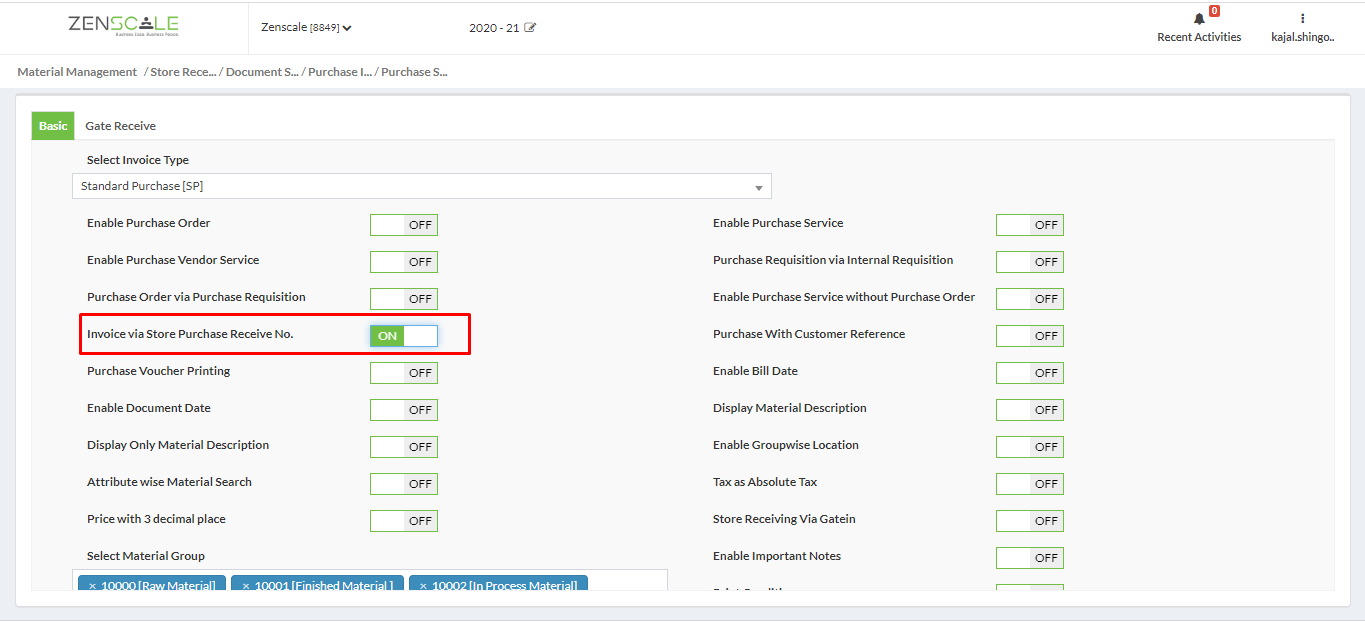 26. Now click on Purchase Invoice.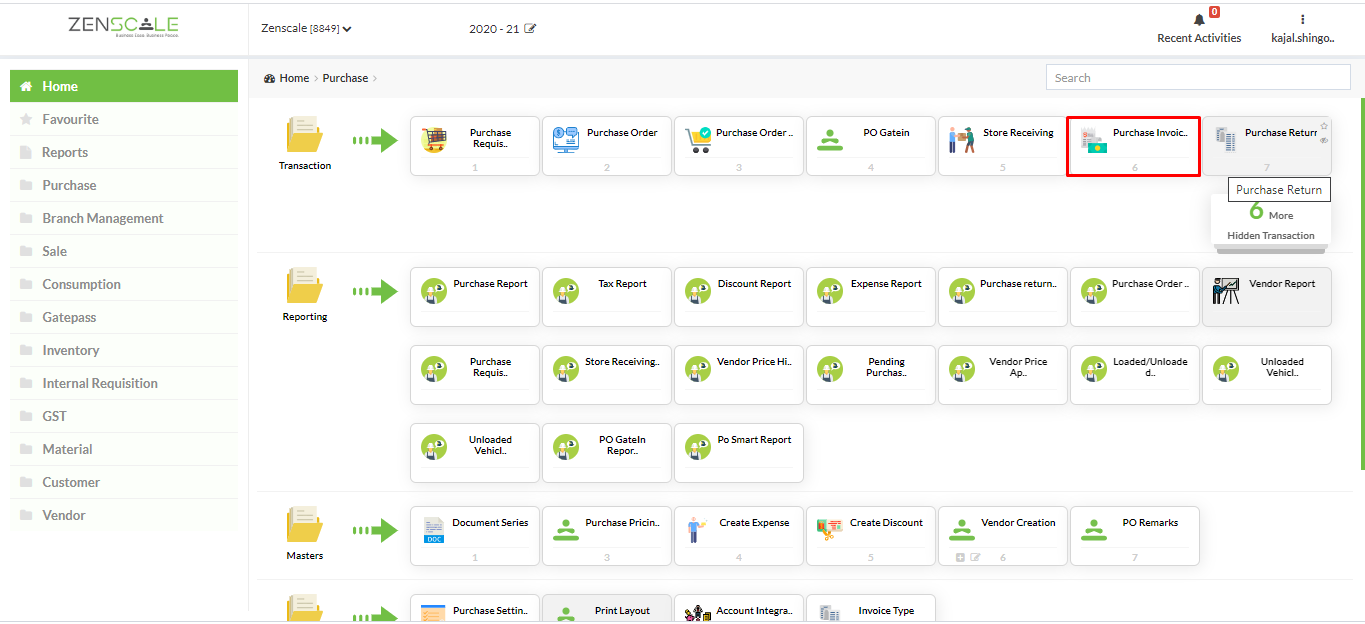 27. Select store receive number.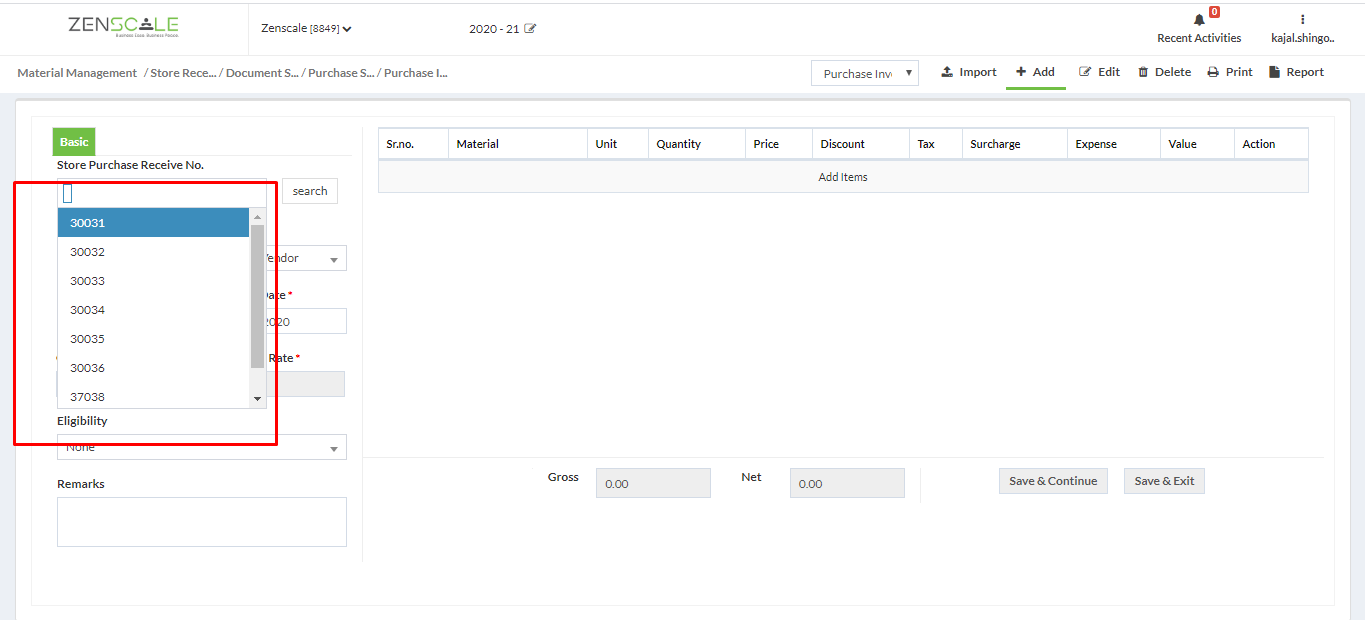 28. Screen will Appear like this.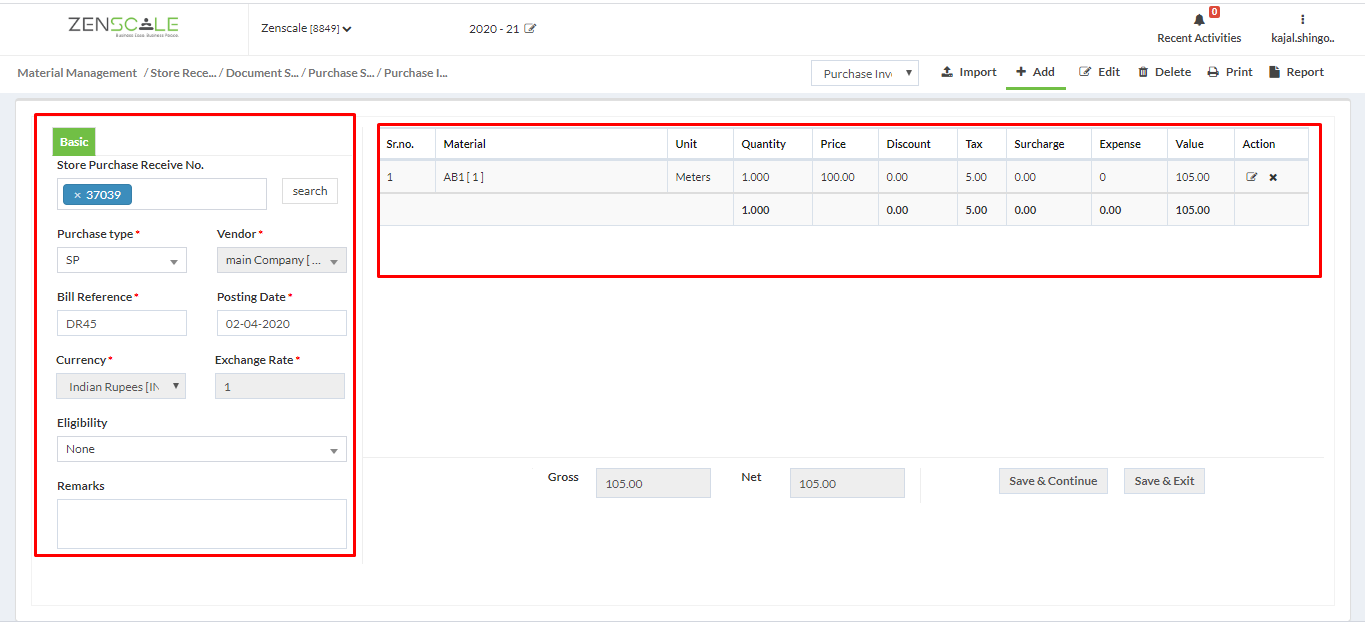 29. Click on Save and continue.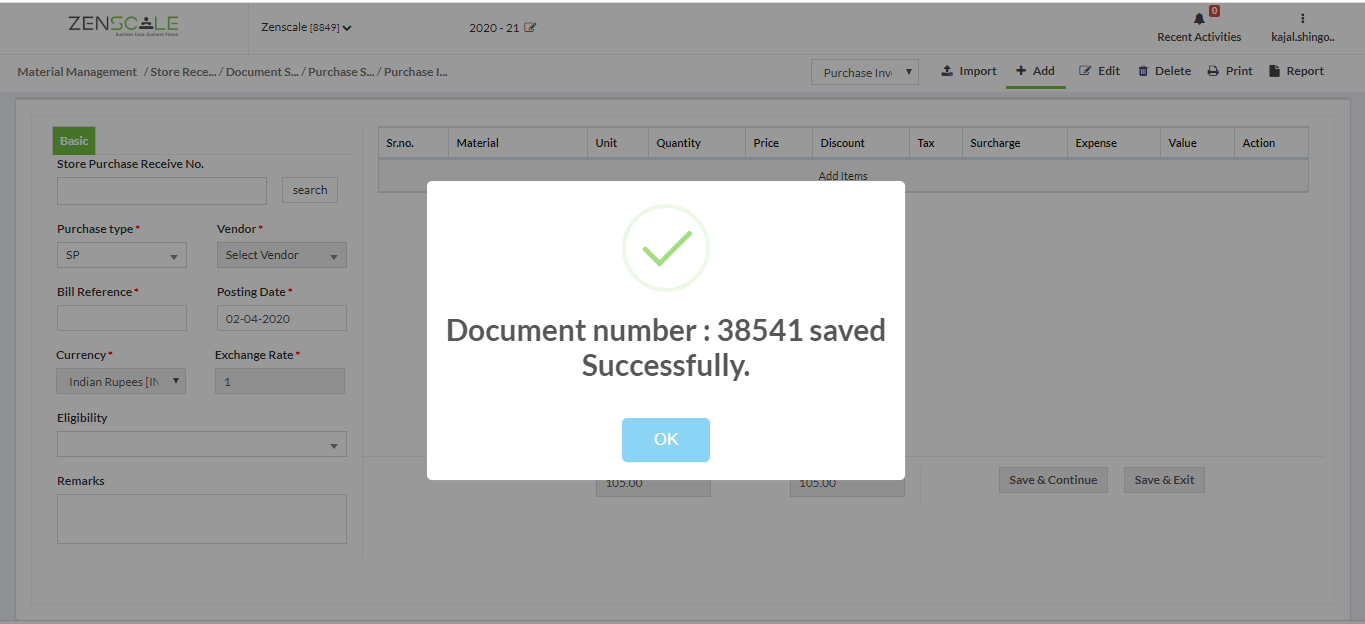 30. Click on Edit if need any changes.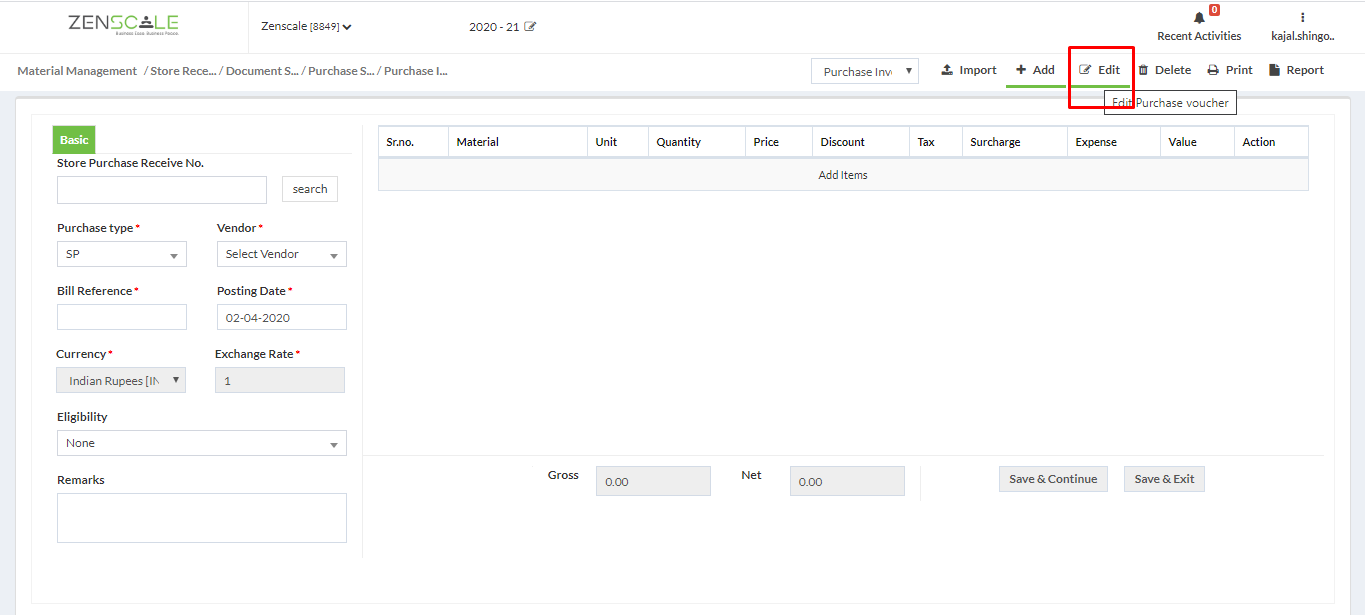 31. Click on report icon to check all the saved documents.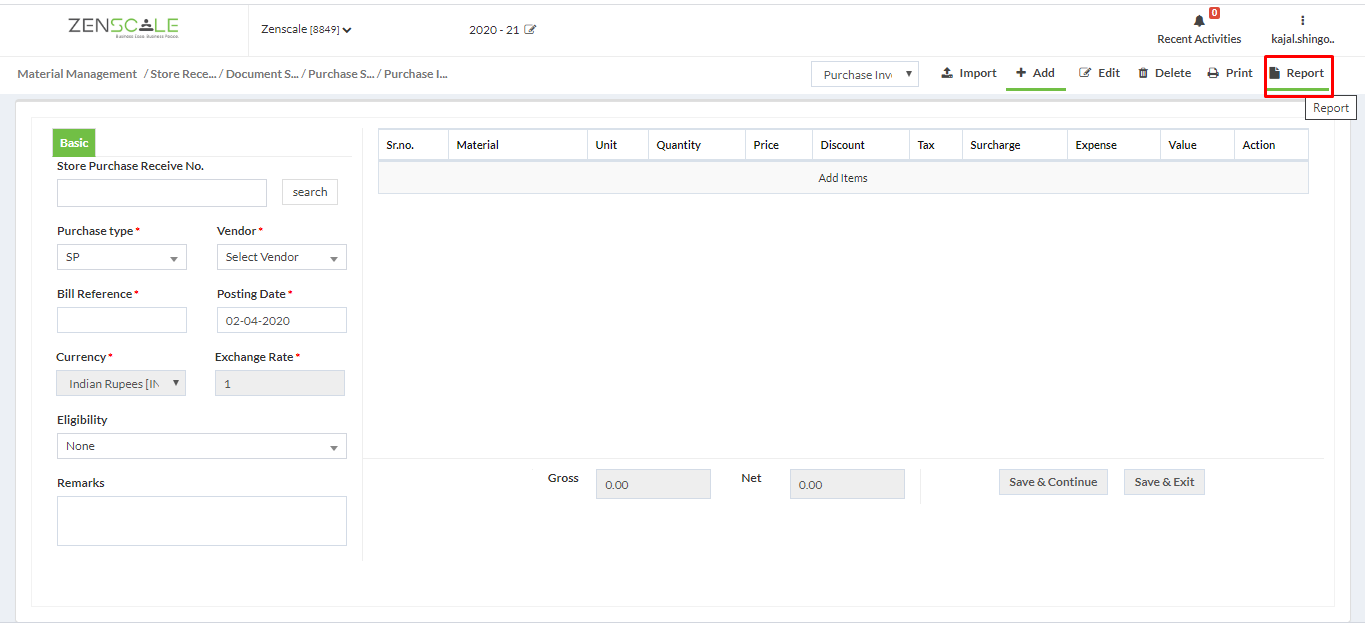 32. Select Date and click on Search.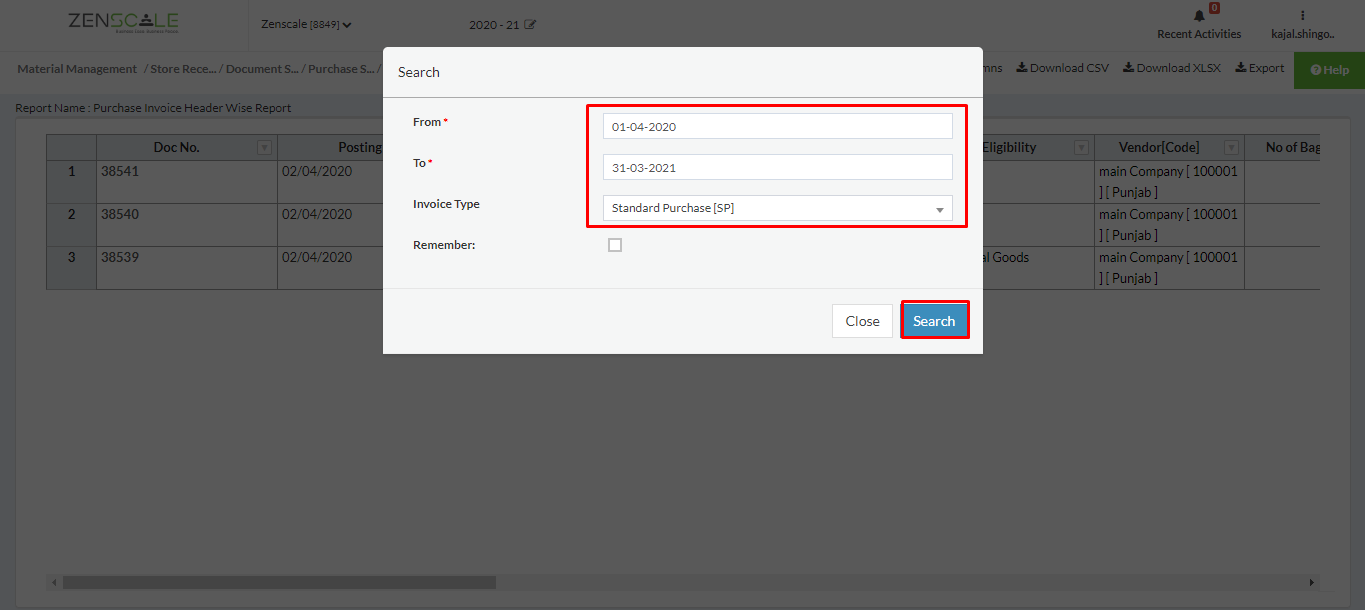 33. Purchase report will be opened and can be downloaded in excel.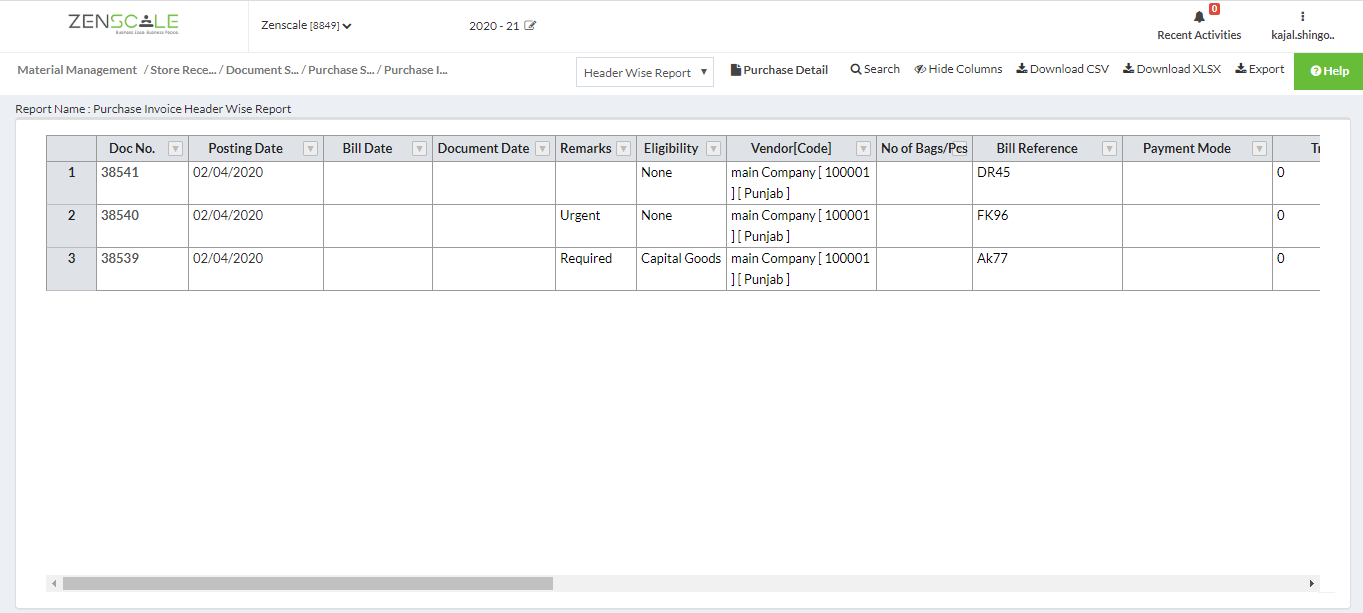 34. Click on Print.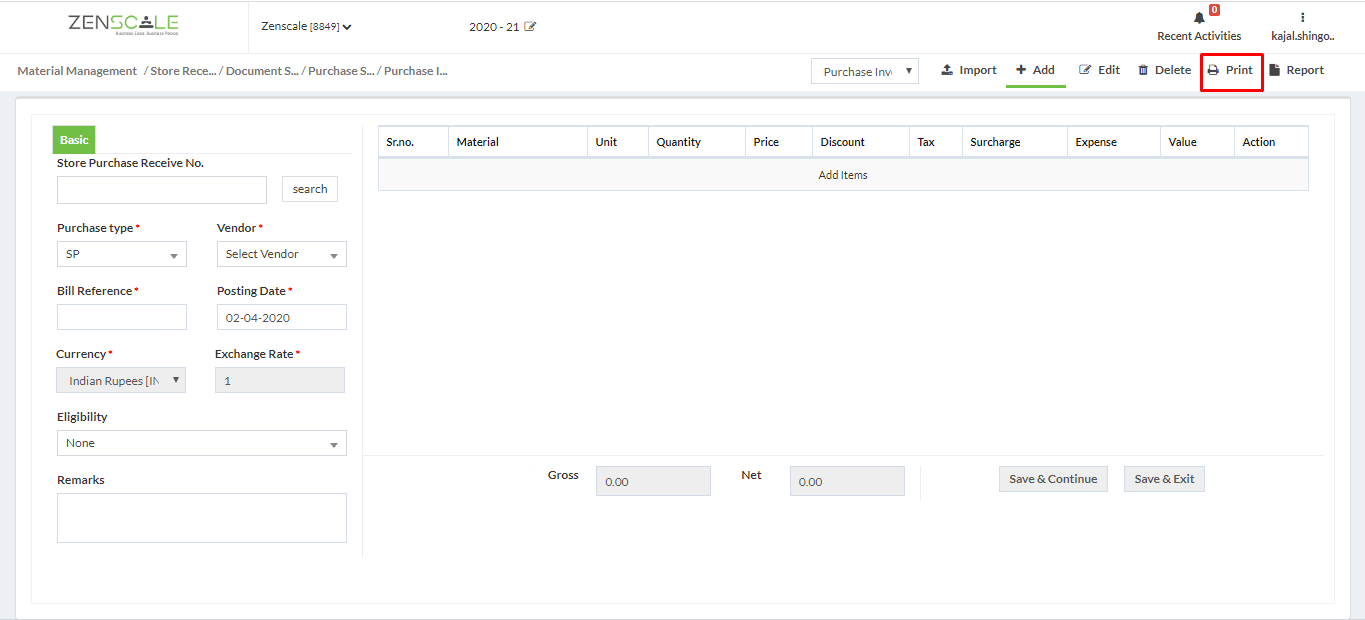 35. Select Date > Search > Click on Print icon.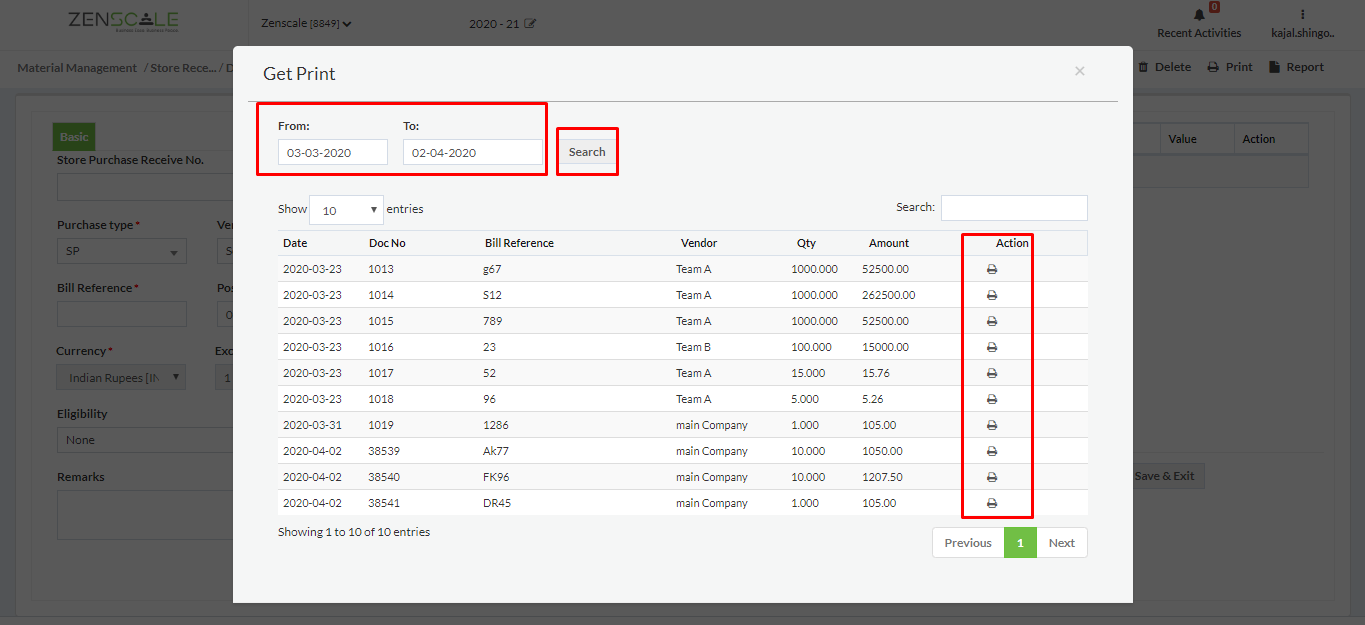 36. Here is print of Purchase Invoice document.