Updated by Implementation
What is Expense?
Expense is an outflow of money, or any form of fortune in general, to another person or group to pay for an item or service, or for a category of costs.Costs that are matched with revenues on the income statement .An expense in accounting is the money spent, or costs incurred, by a business in their effort to generate revenues.
Overview
In Material Management Expense feature, keep track all your earnings, expenses, clients and vendors are stored and managed in one, system designed to keep you on top of things. It streamlines all your invoicing via a click of the mouse, across multiples currencies, so you get the complete bigger picture of your business expenses – with simplicity and ease.
Use cases
Suppose that there is a company Shri sai Pvt. Ltd. that manage expenses during invoicing, namely labour and freight expenses. Zenscale makes easy for them. With this feature they can create masters for expense names and use them during invoice. Thus, the varying expenses of all the invoices can be effectively managed in the system and a reliable database can be created to refer to for future needs.. It well organize all your invoicing with expense in easiest way.
Steps to be performed to create Expense
1. Go to Material Management.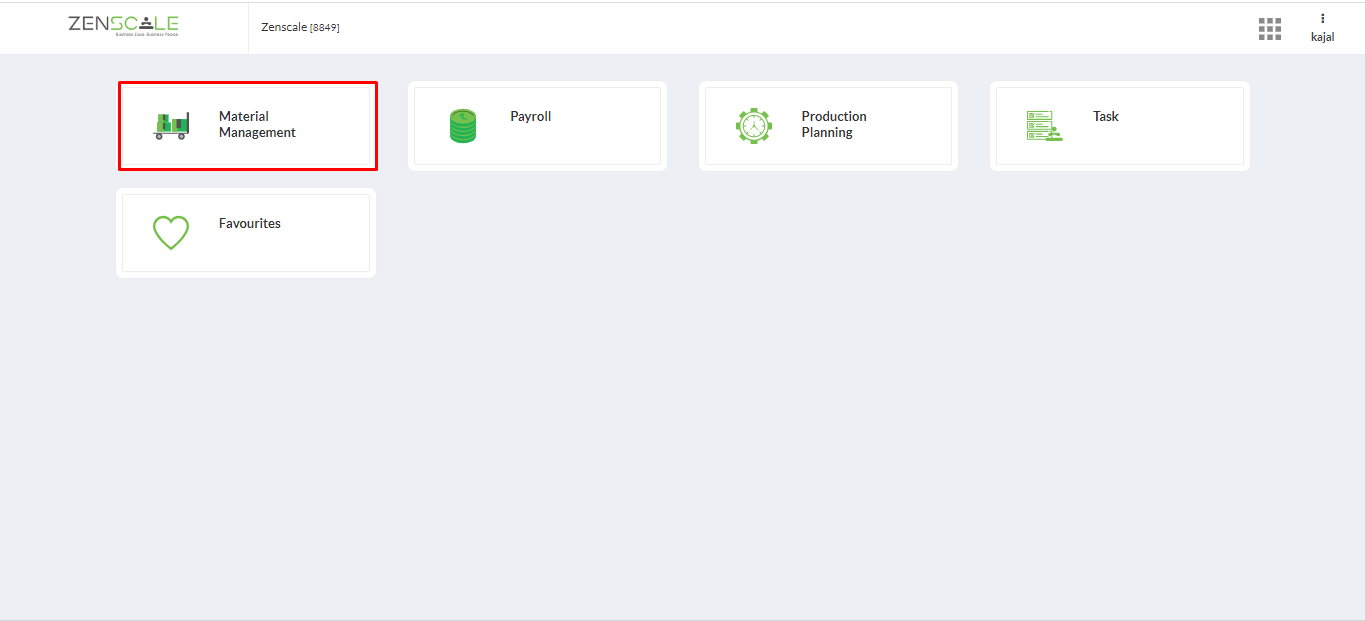 2. Now, Click on Purchase.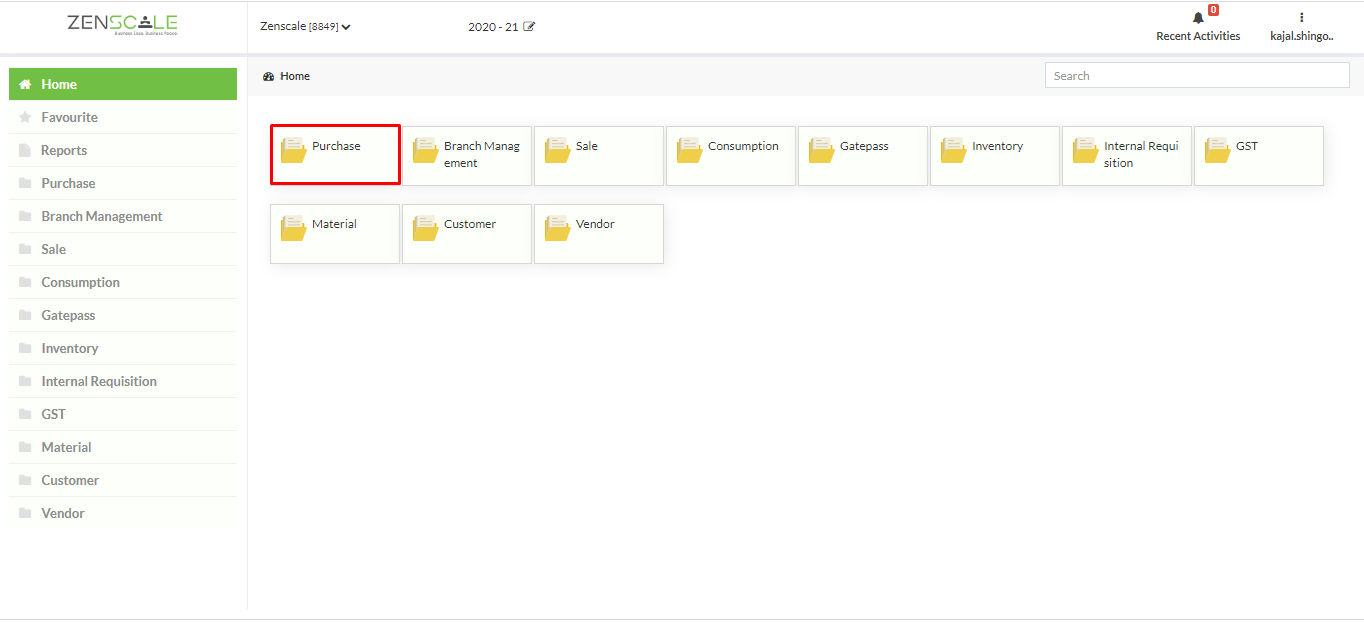 3. Click on Expense.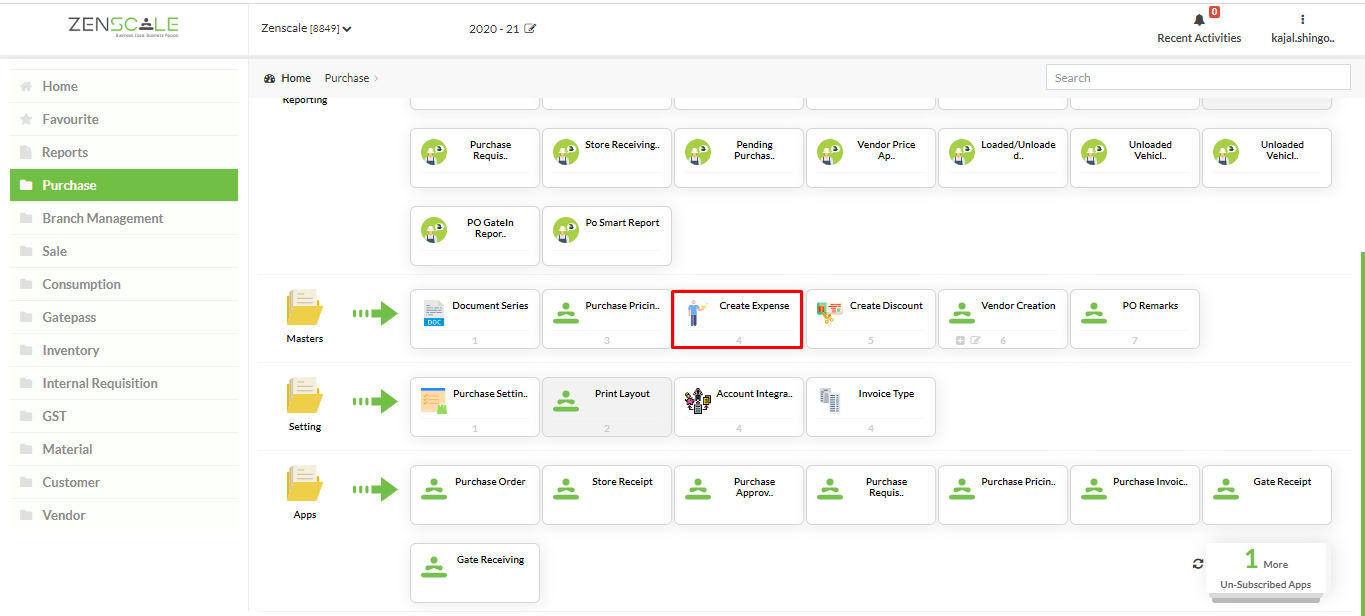 4. Following screen will open.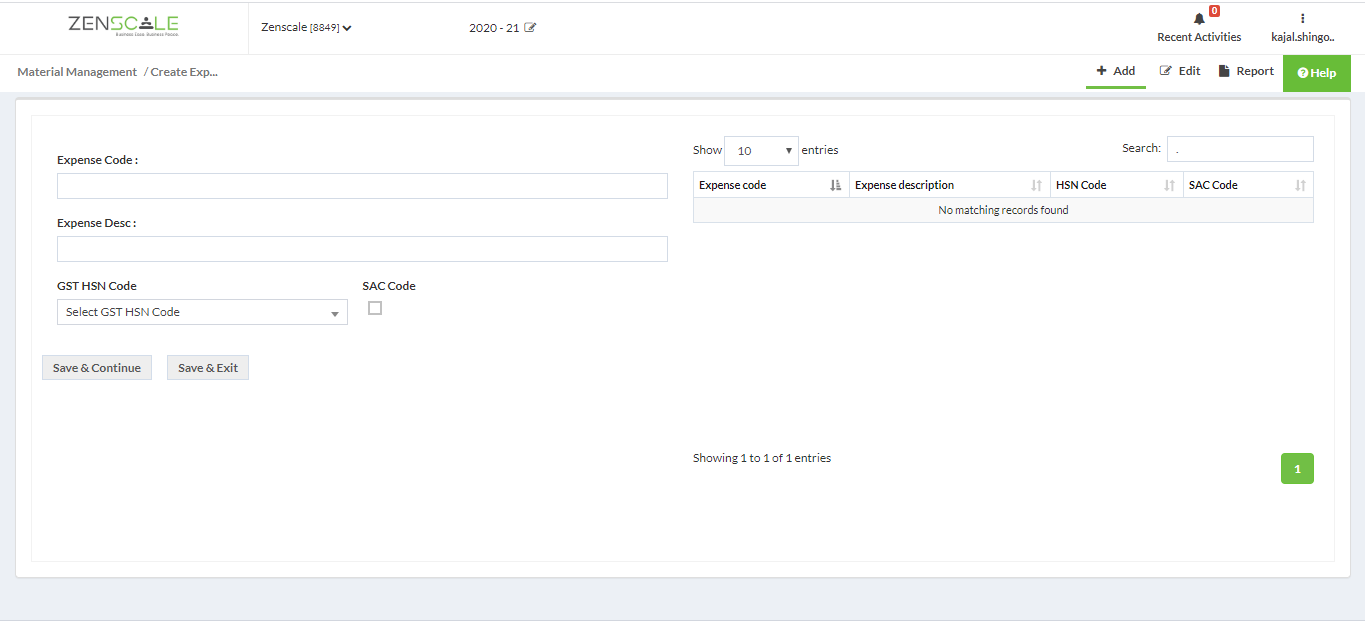 5. Enter Expense code > Enter Expense Description as required.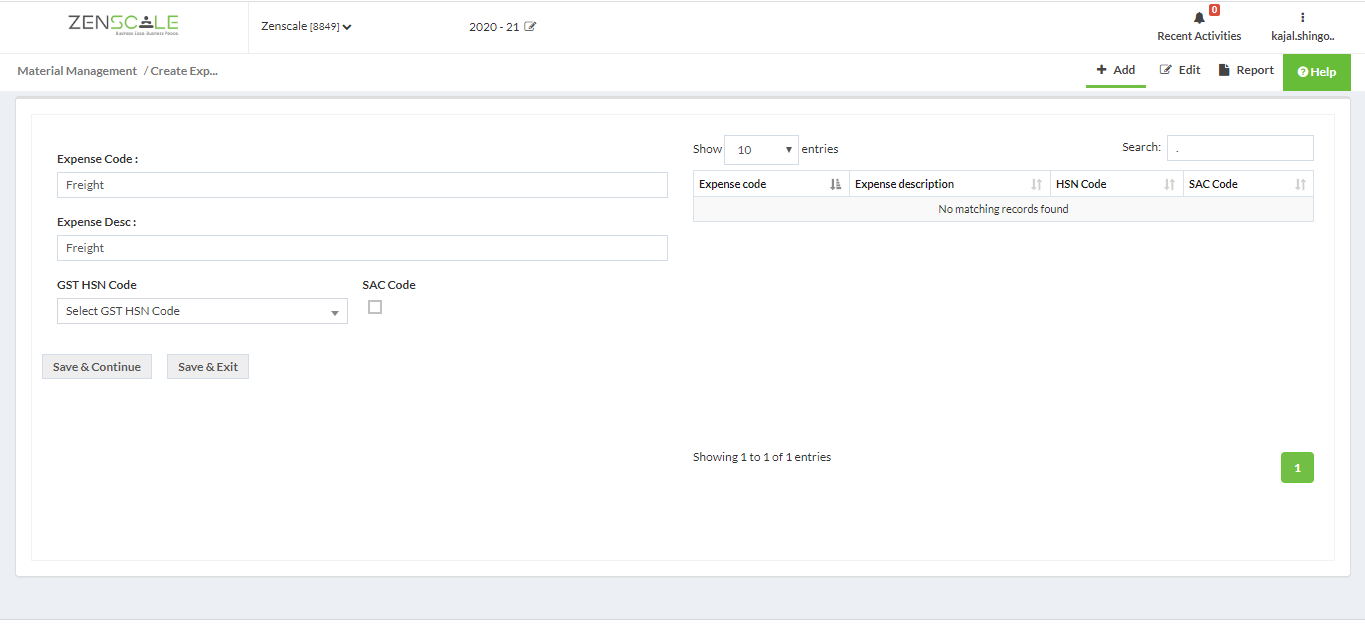 6. Select HSN code if needed.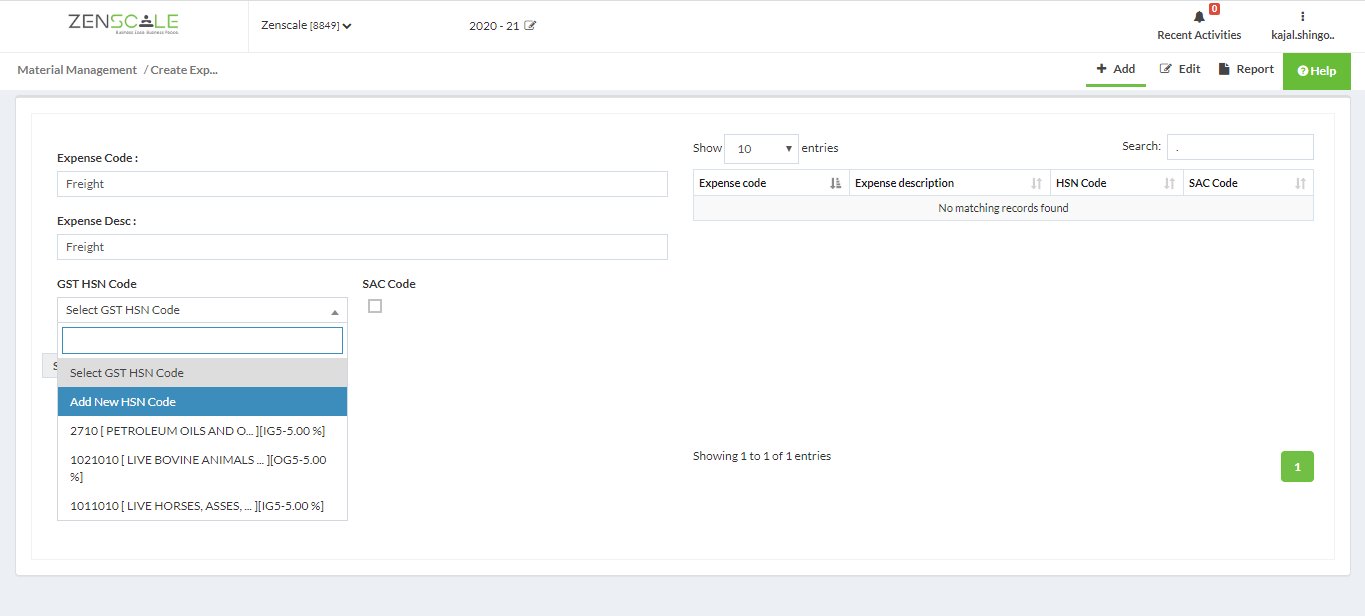 7. Click on Save and continue.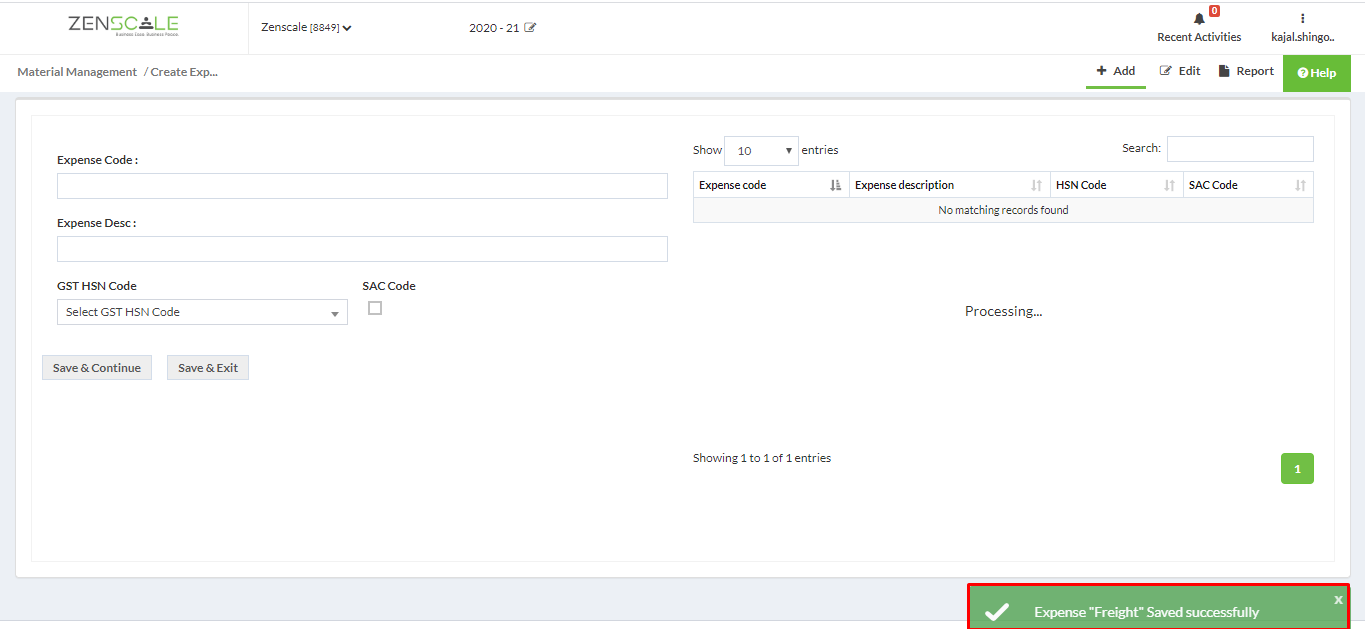 8. Click on Edit option if required any changes in it.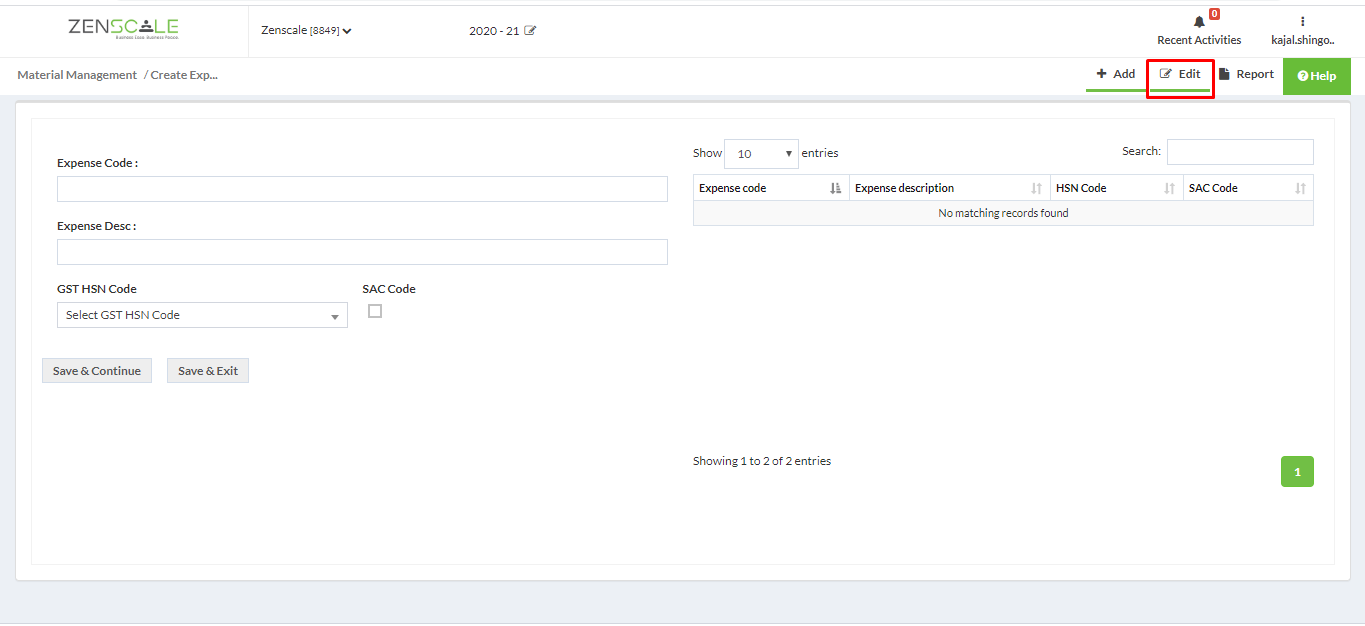 9. Next, Click on report to check all created expense masters.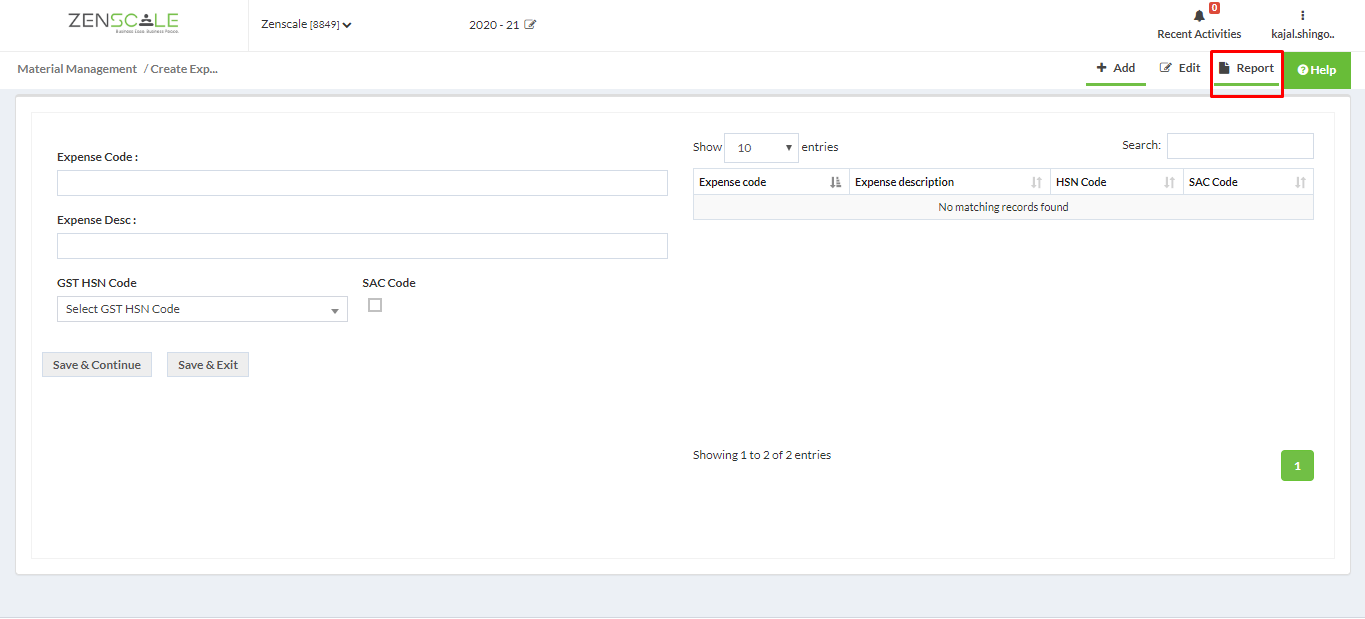 10. Expense report will be opened and can be downloaded in excel.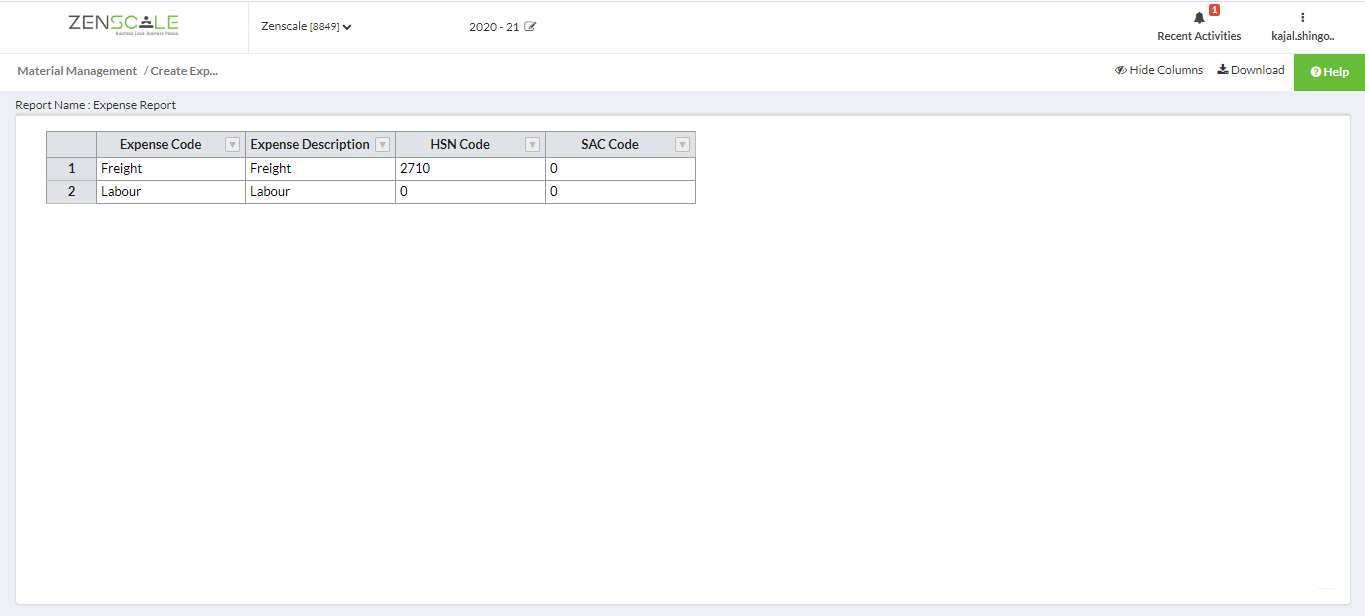 11. To activate Expense in Invoice, click on Purchase Pricing.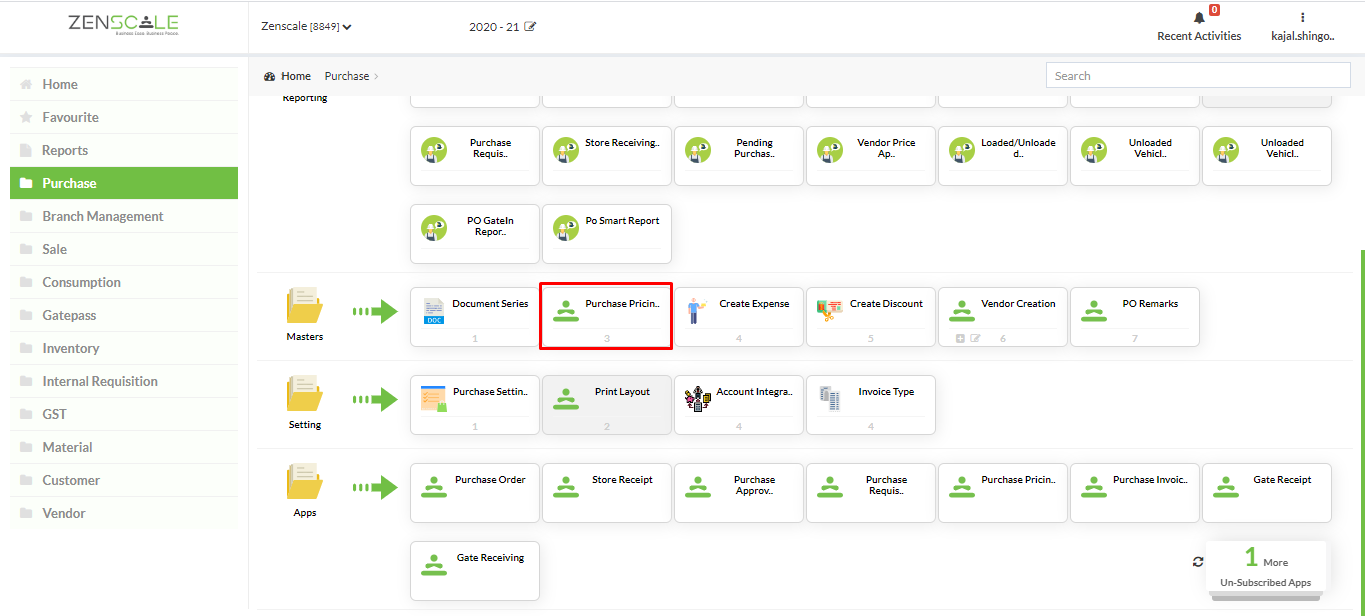 12. Following screen will appear.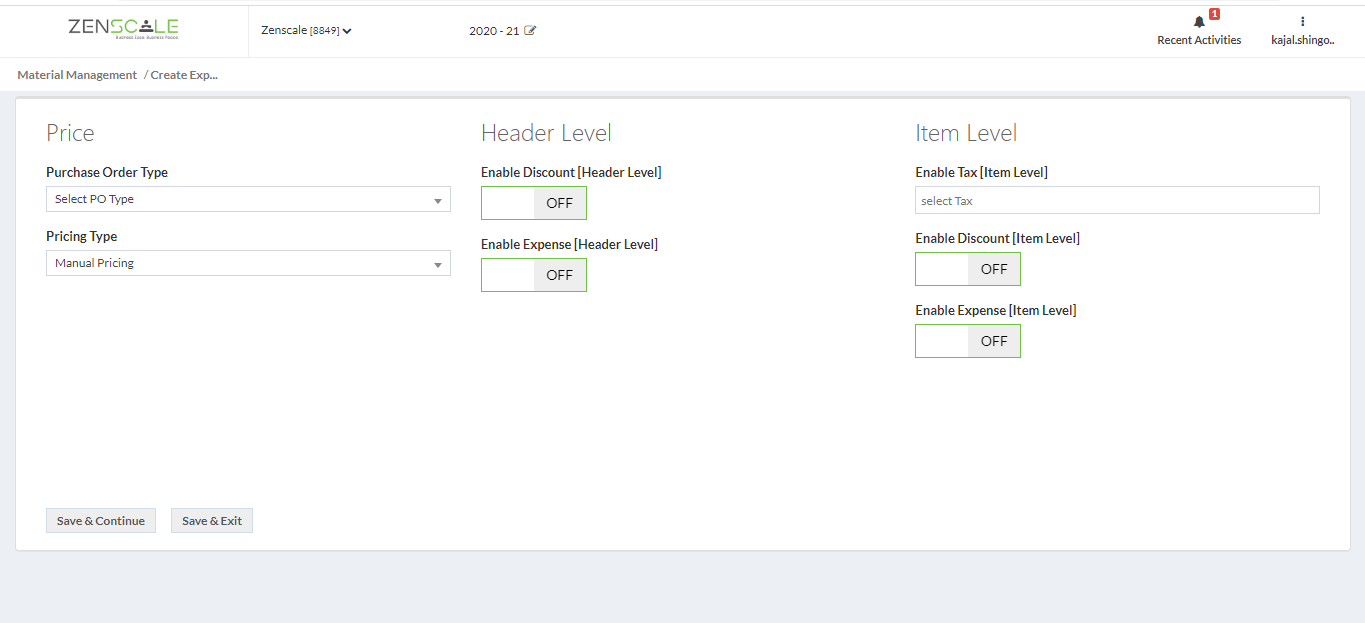 13. Turn on Expense.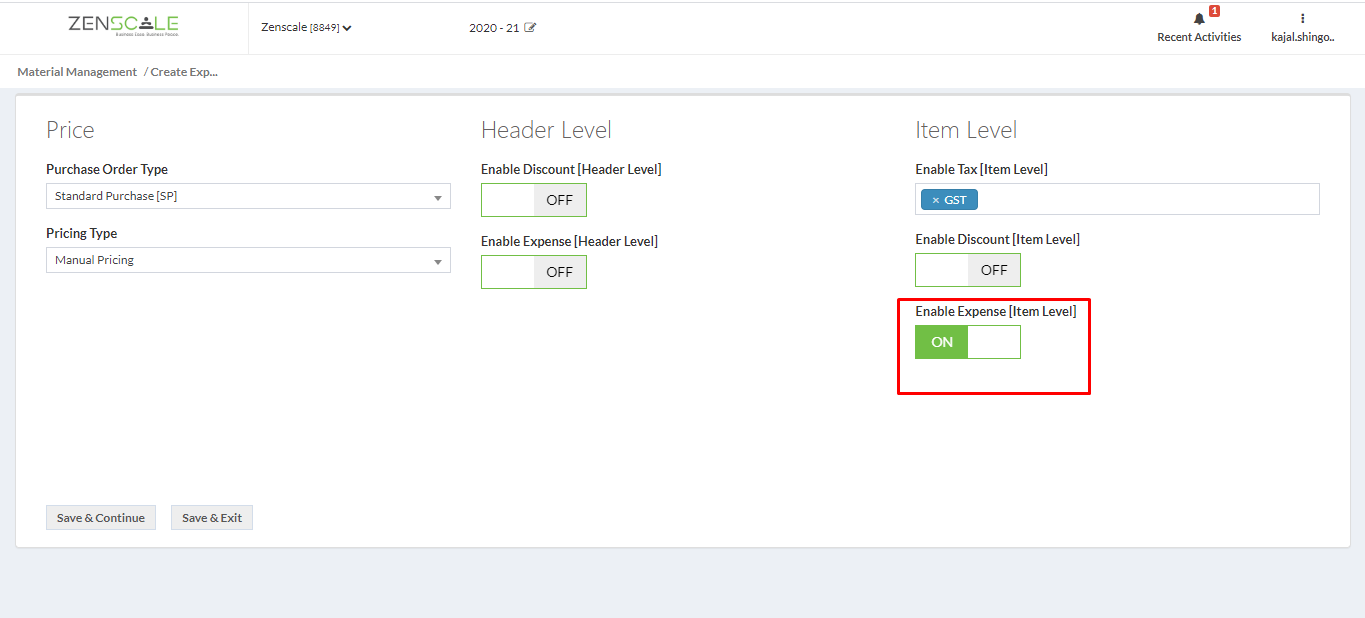 14. Click on save and continue to save changes.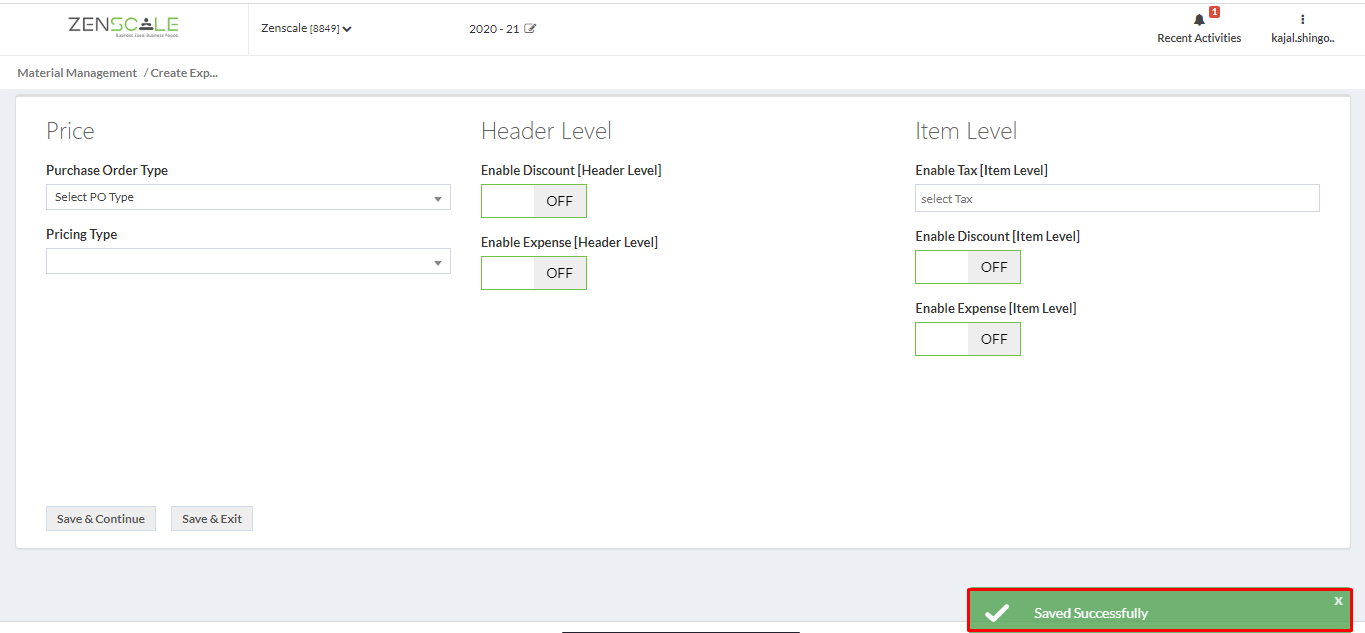 15. Then, click on Purchase invoice.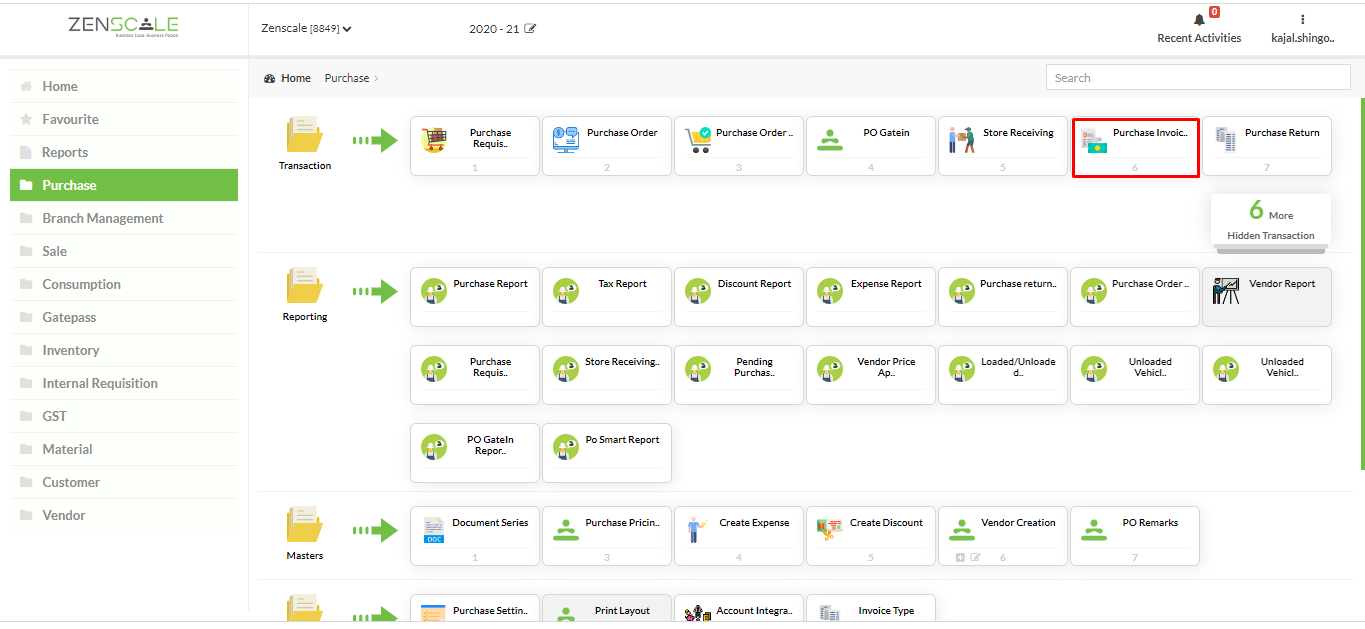 16. Enter mandatory fields and click on add items.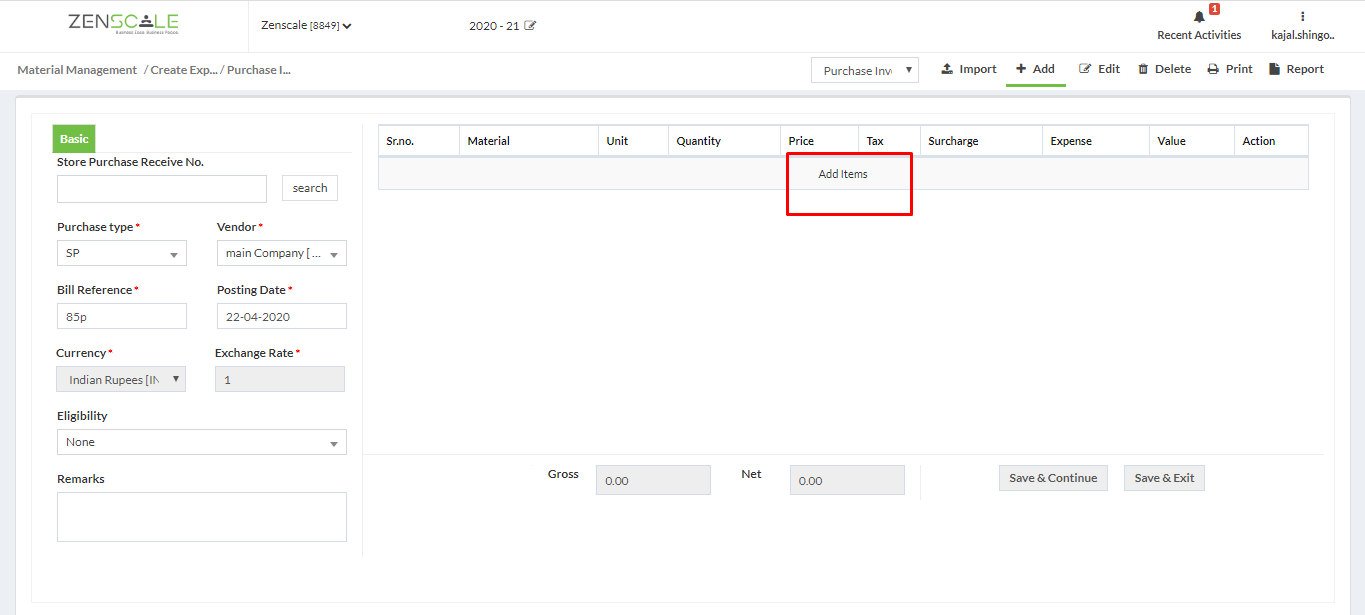 17. Select Expense as you created and required.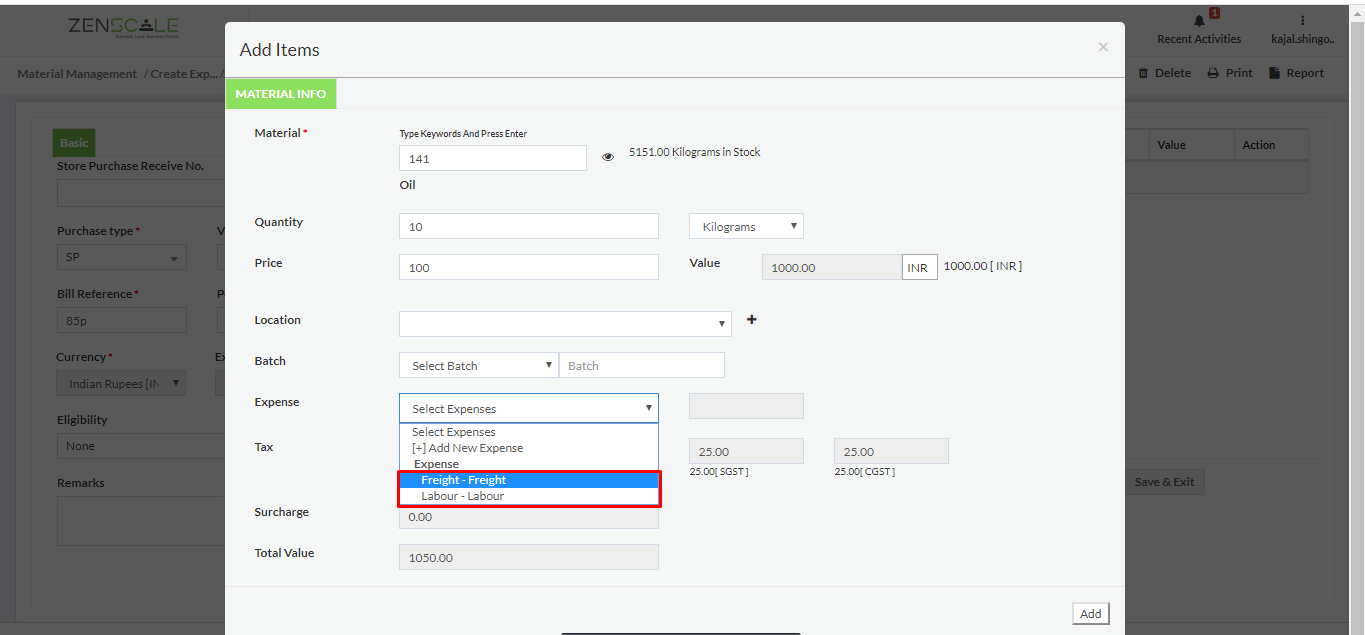 18. Select and Enter Amount.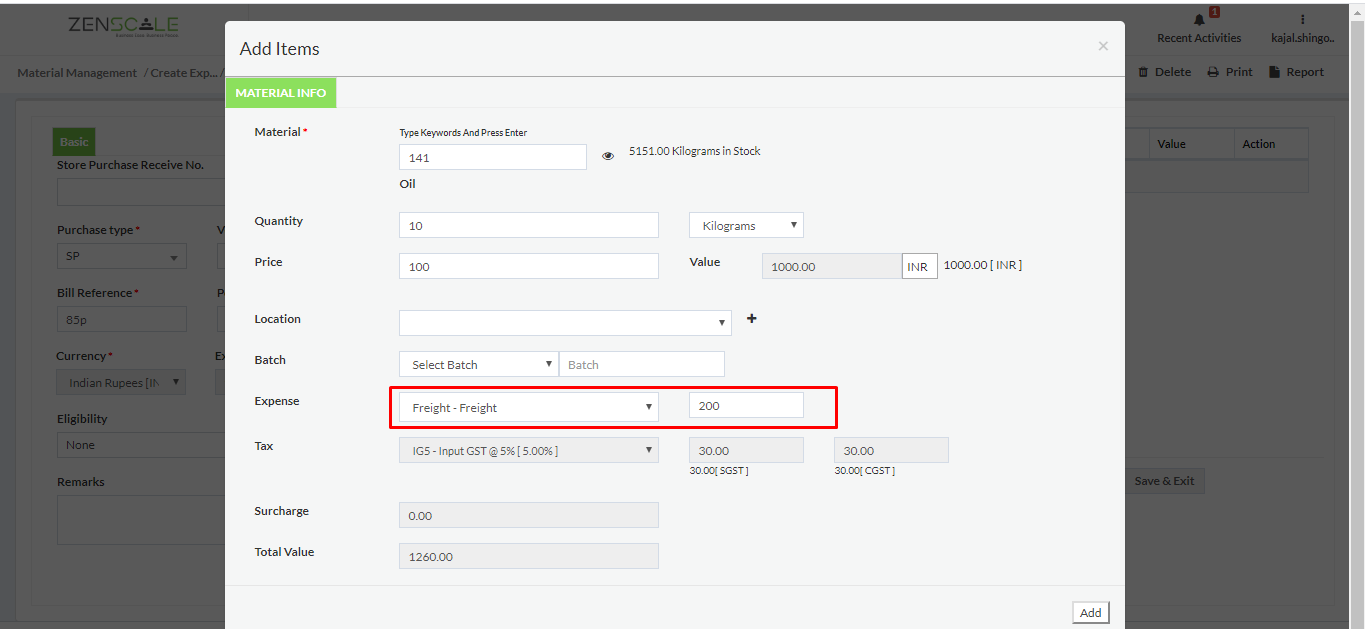 19. Click on add and you can see expense added in invoice amount.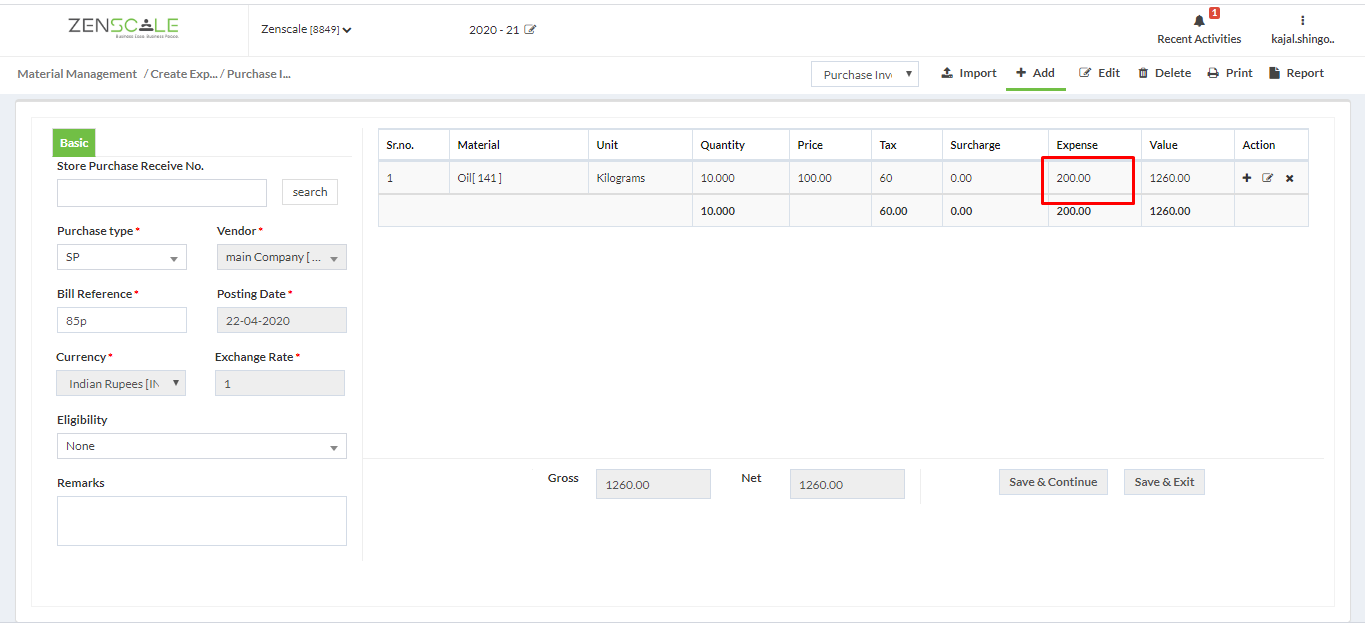 20. Click on save and continue.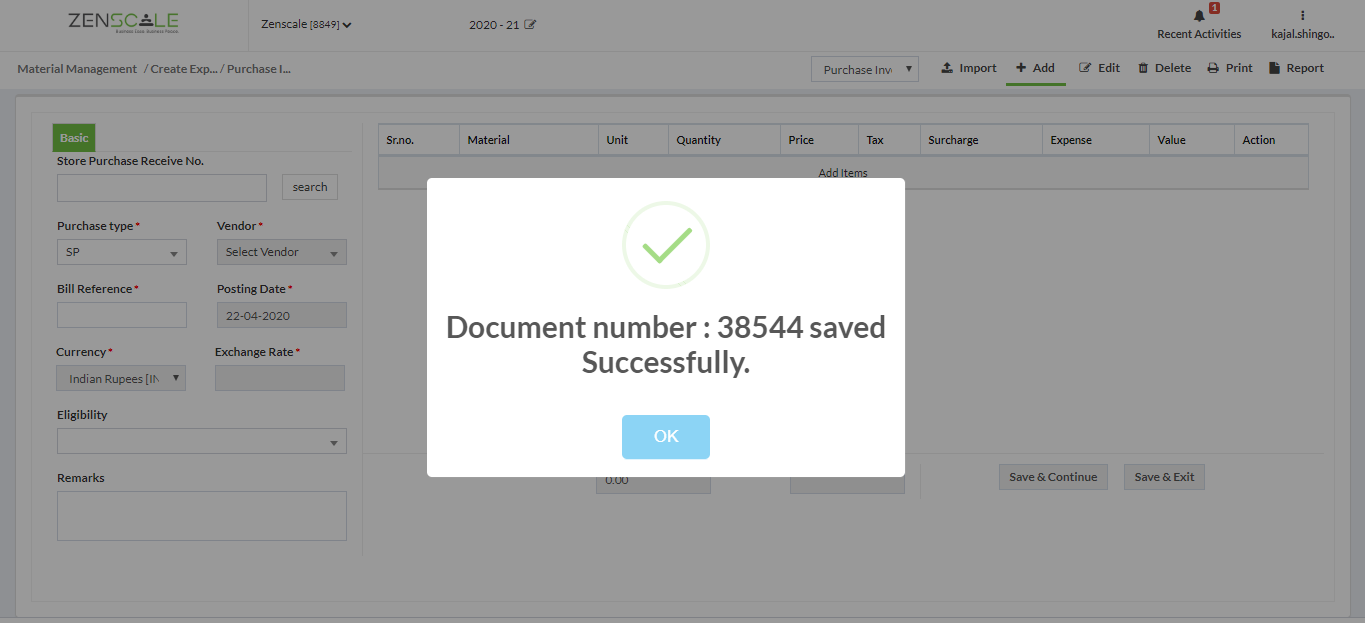 21. Go to Print and here you can check expense amount added in invoice bill.