Updated by Implementation
What is Create Task ?
Create Task is an activity that needs to be accomplished within a defined period of time. Task is basically used to identify who does what, when, and for how long.
Overview
Tracking tasks becomes a lot easier when you have all your team responsibilities ans the task flow at a central location. You can monitor the status of tasks, assign tasks to members, send email reminders and track progress of your whole team.
Use case:
Suppose that there is a company named as Pathak Pvt. Ltd. they were managing there tasks Manually or were using Whatsapp for task sending and update, but it was very difficult to track the tasks on the both platforms.
After implementing Zen Task the management and the employees find it very easy to create tasks and assign the tasks to the responsible person. Based on this assignment the organization can verify their tasks and the progress for each and every task.
Steps to Create Task
1. Click on Create task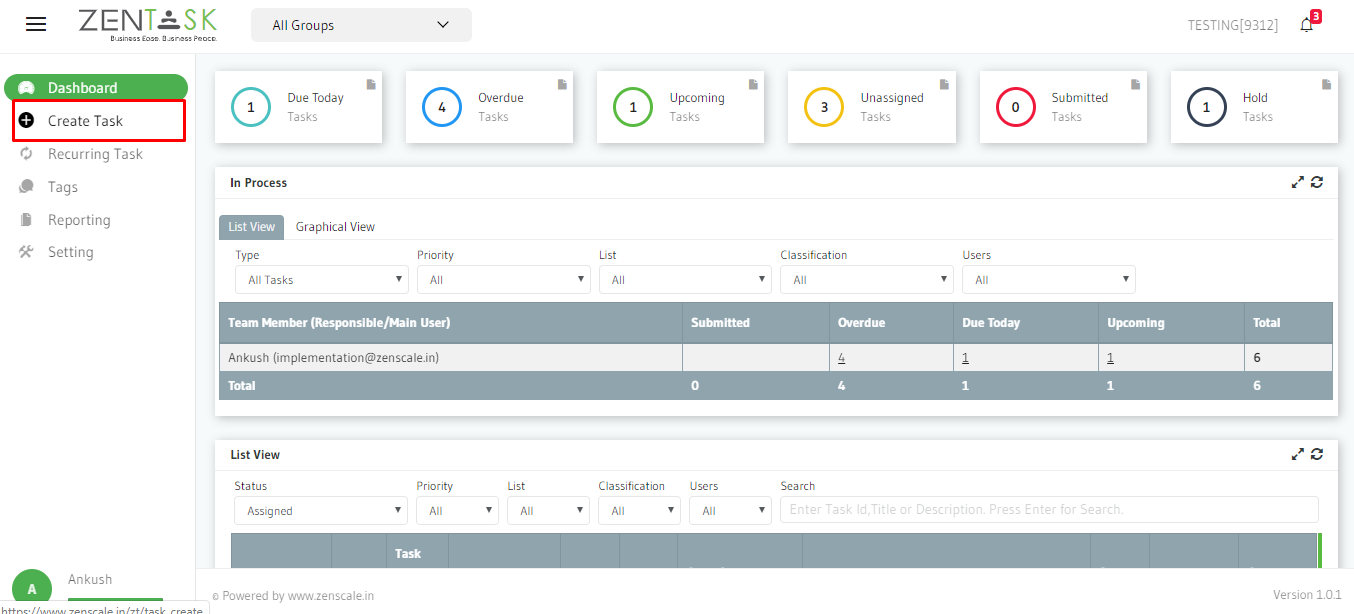 2. In Basics: Input Title >List >Classification >Priority >Description.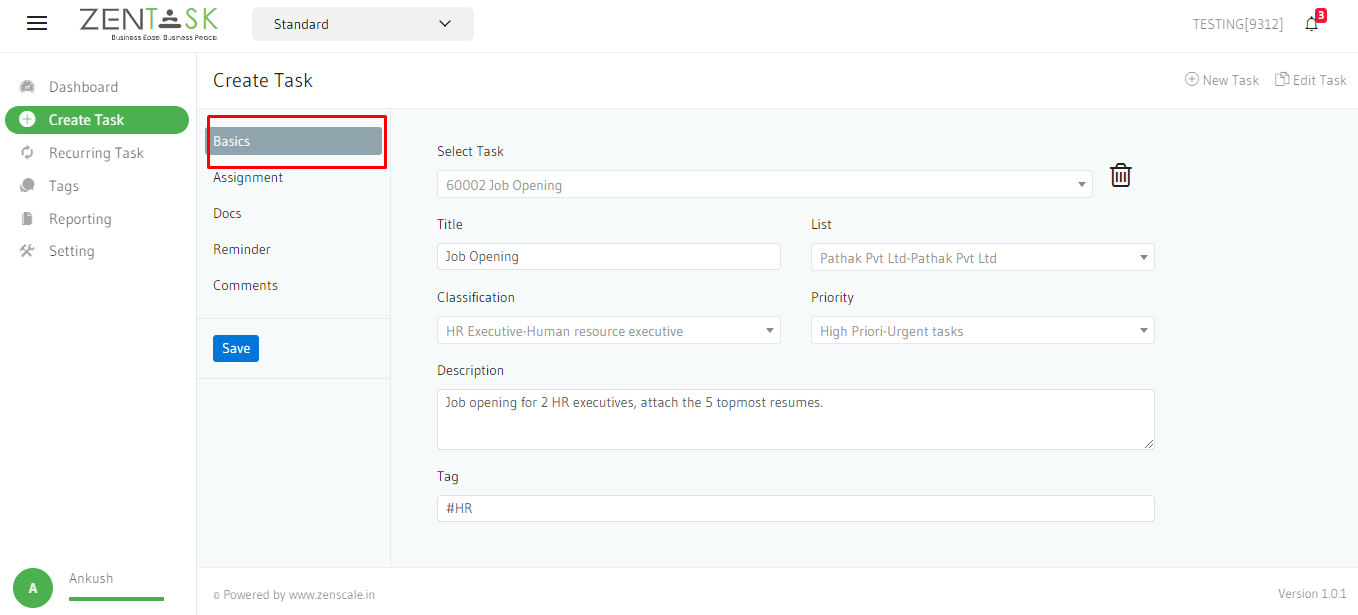 3. Assignment: Delivery Date >Assign To > Sub User >Sub-Sub User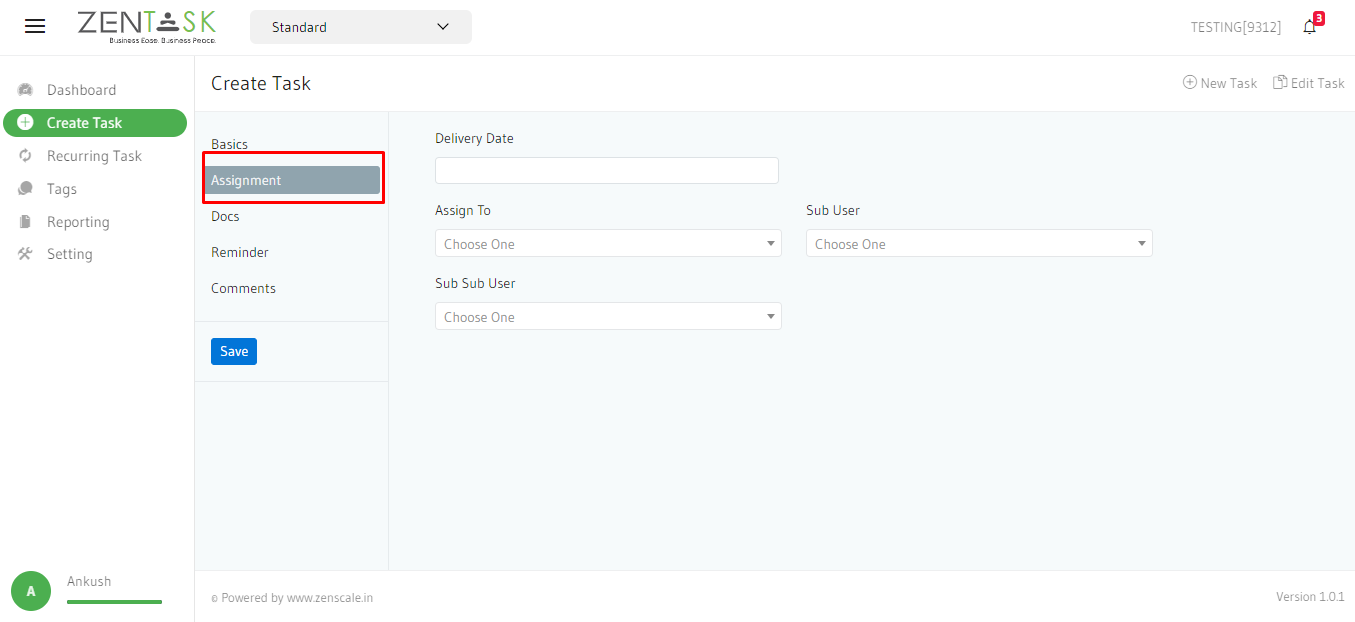 4. Docs: Click on Docs > Click on "Add items" to add documents.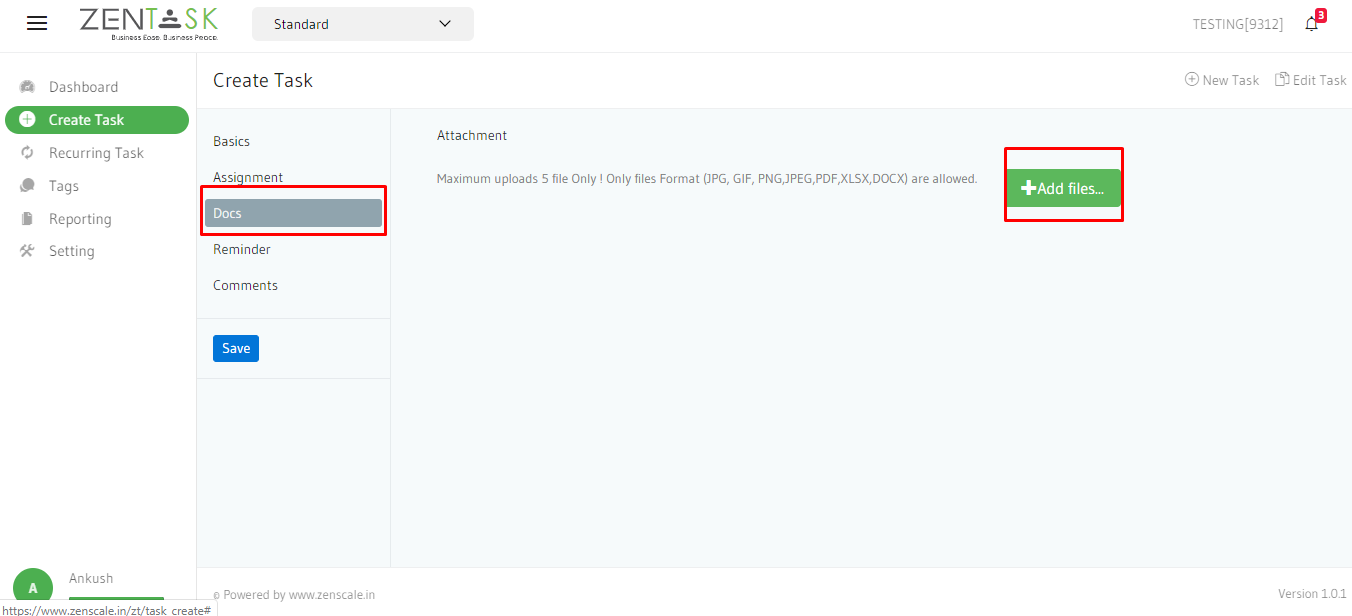 5. Click on Reminder,to set reminder for task.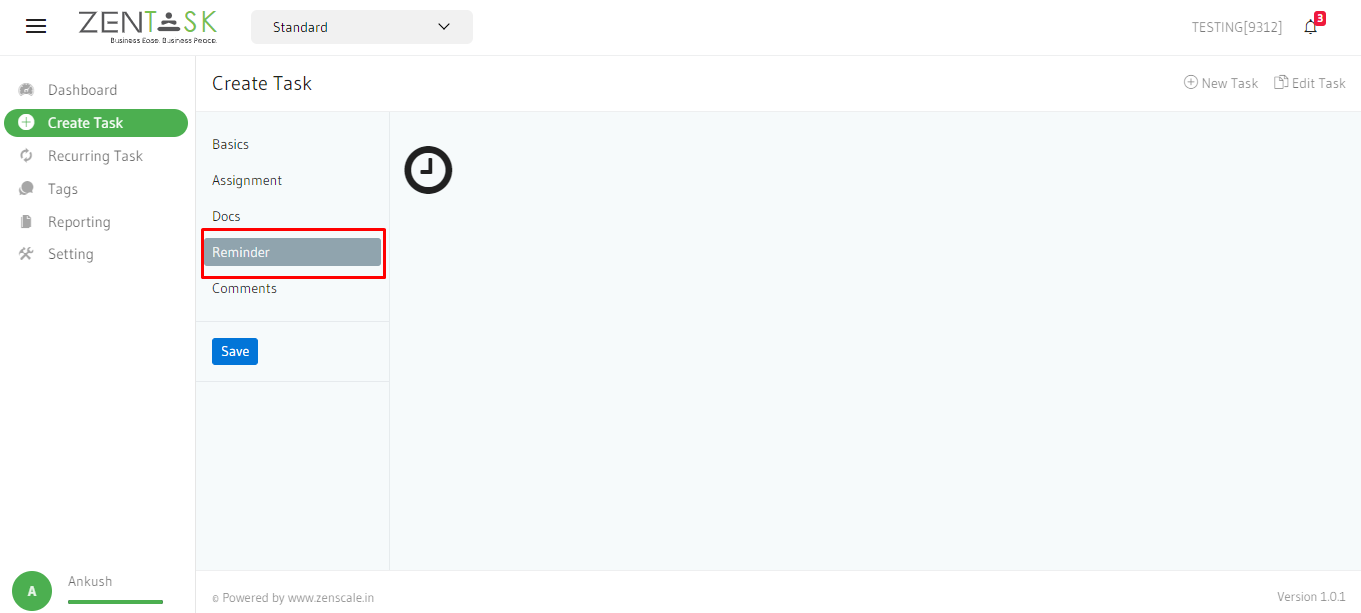 6. Click on Save to create task.