Updated by Implementation
What is child company stock report?
Under Branch Management, Child stock report refers to the report which shows in/out stock of items in child company, Authorize person can look over all the transactions through parent company entries happened in child company.This Enable to check closing stock and invoicing entries performed in child company
Overview
This feature of our ERP system enables the management to keep a track of the movement of resources (goods) performed in branch location or in child company. This thus provides you with a bird's eye view on the movement of good.
Use cases
Suppose that there is a company Shri sai Pvt. Ltd. that has three branches at different locations By using our software It is very easy to manage for them. They can view or track all the actives or movement of goods performing in child company.
They can check closing stock or invoicing transactions performed in child company. Thus, Branch Transfer enables to keep an efficient eye on this process by keeping track of all sale and purchase products.It allows them to regularly monitor and increase gross profit, reduce loss, improve control of allowances, and reduce waste
Steps to be performed for Child stock report
1. In parent company, Go to Material Management.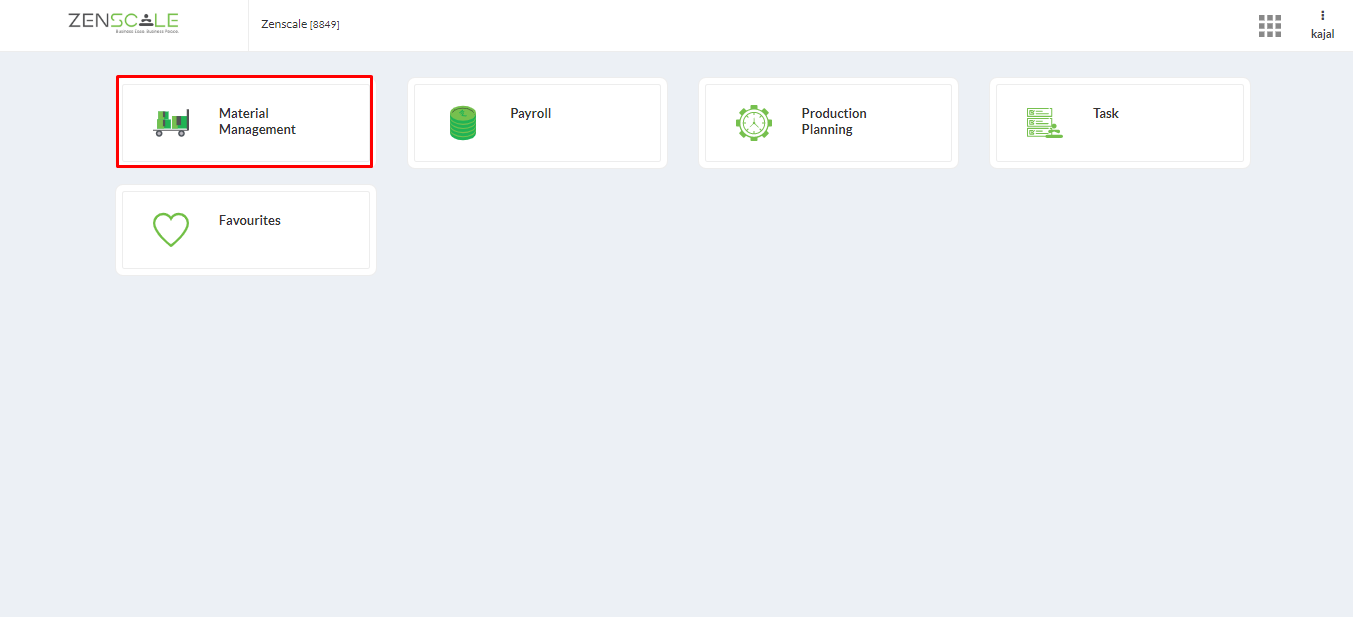 2. Click on Branch Management.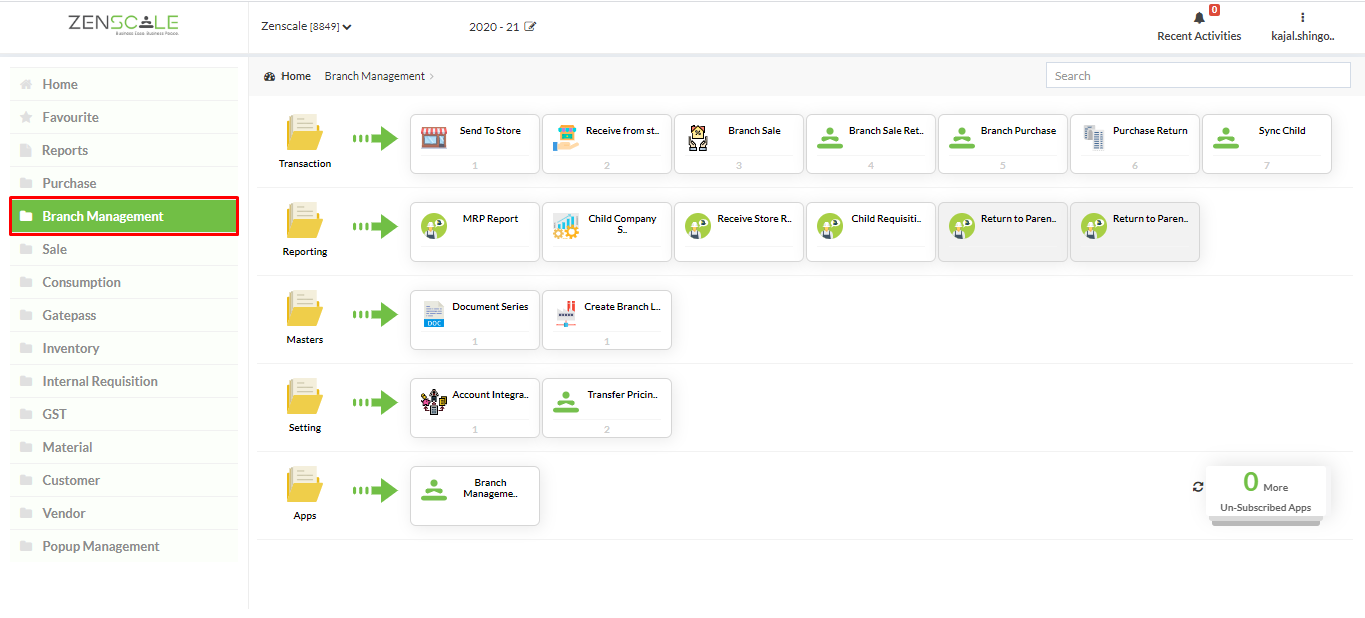 3. Now, click on Child company stock.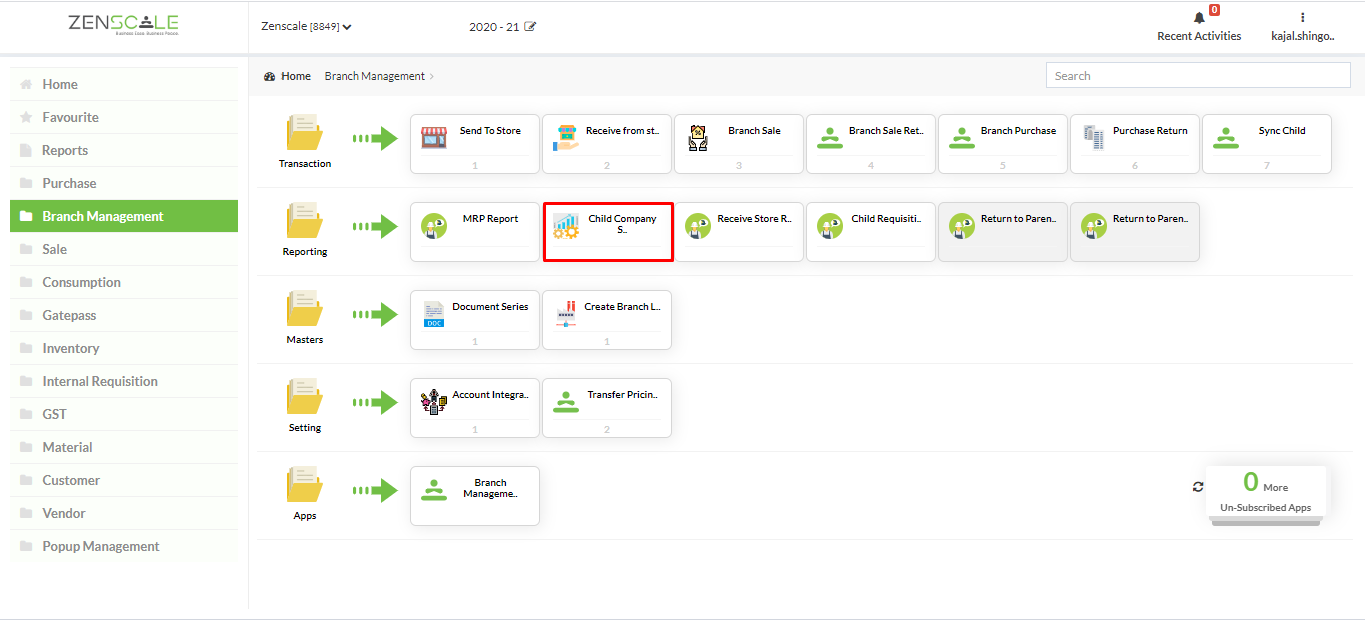 4. Following screen will open. As you can see Branch wise Inventory and sale invoice details from parent company.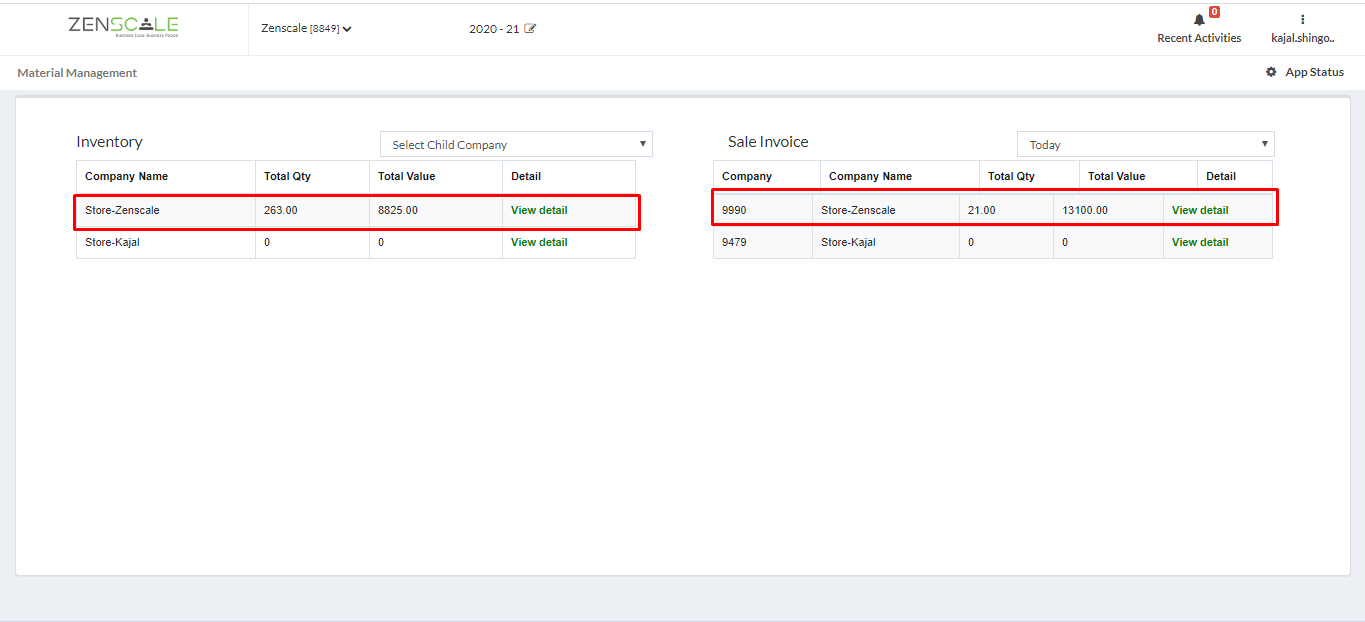 5. you can select interval as required.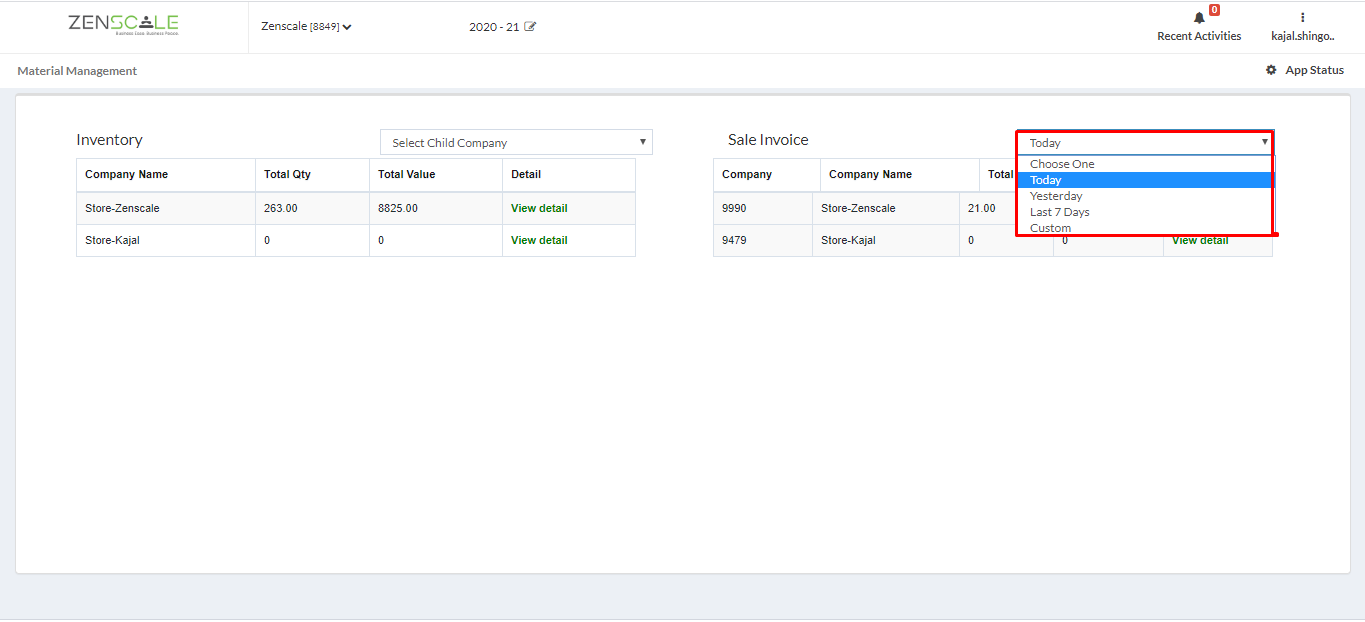 6. To view sale invoice detail click on view detail in right corner.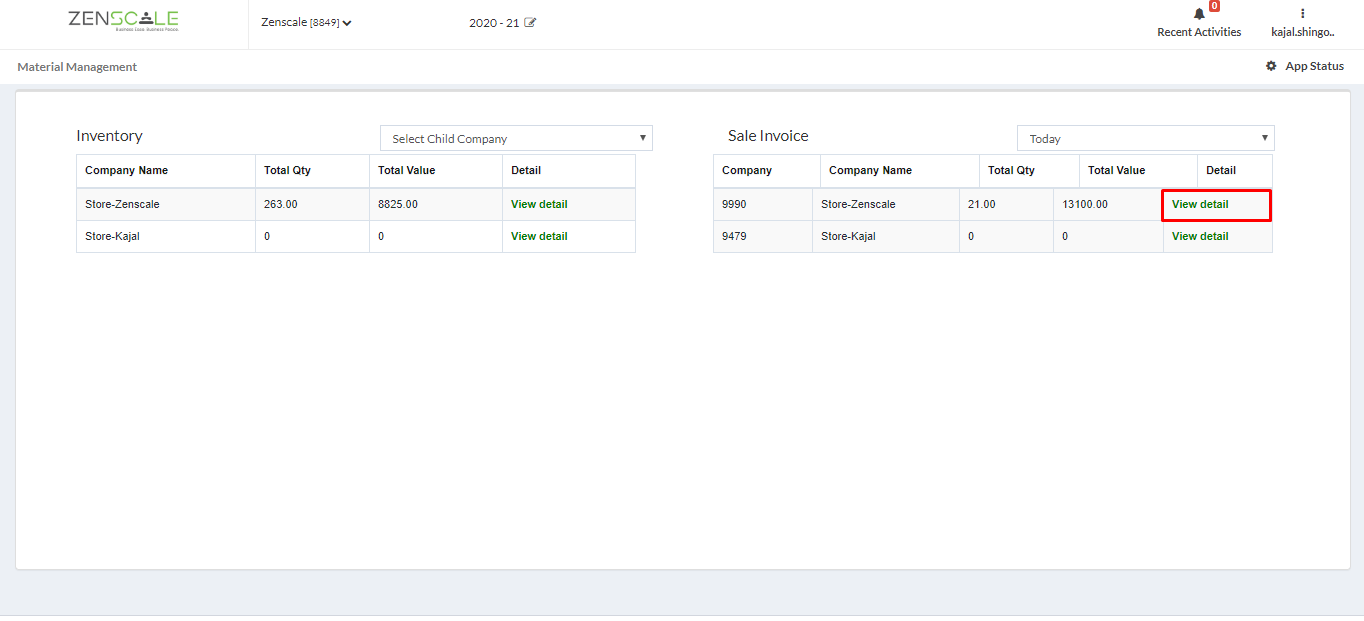 7. Here you can check the complete sale invoice history of the child company.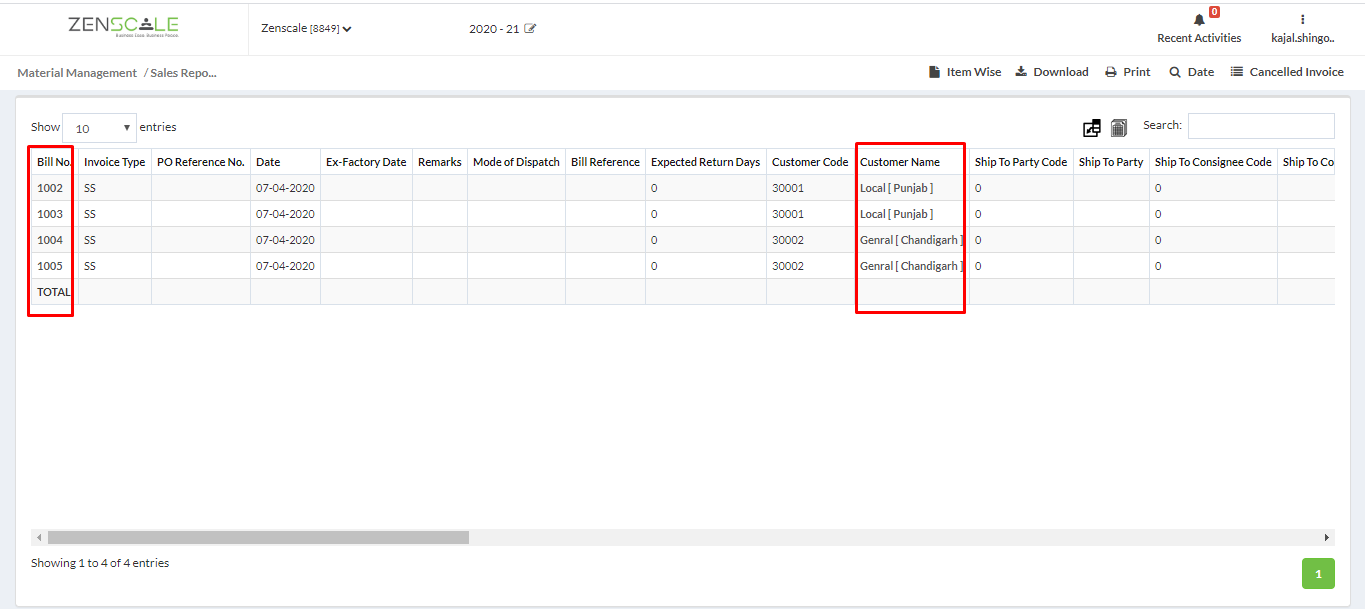 8. You can check also check quantity wilth selling price.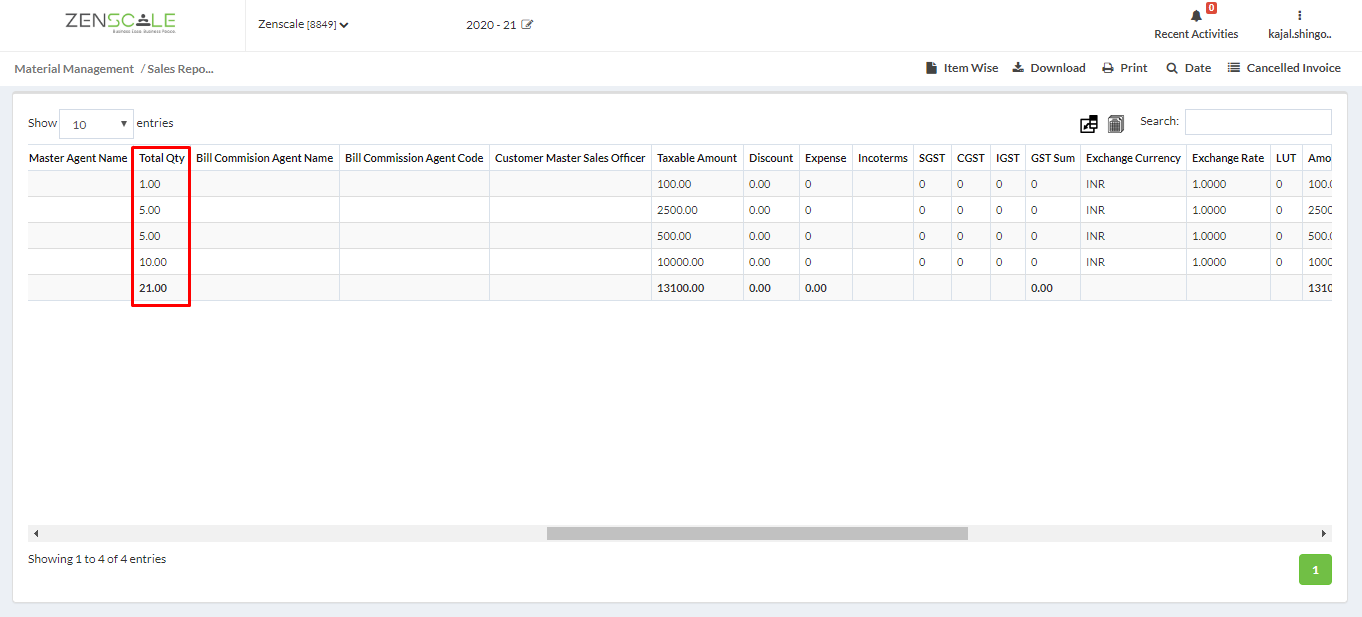 9. To check inventory details click on view details at left corner.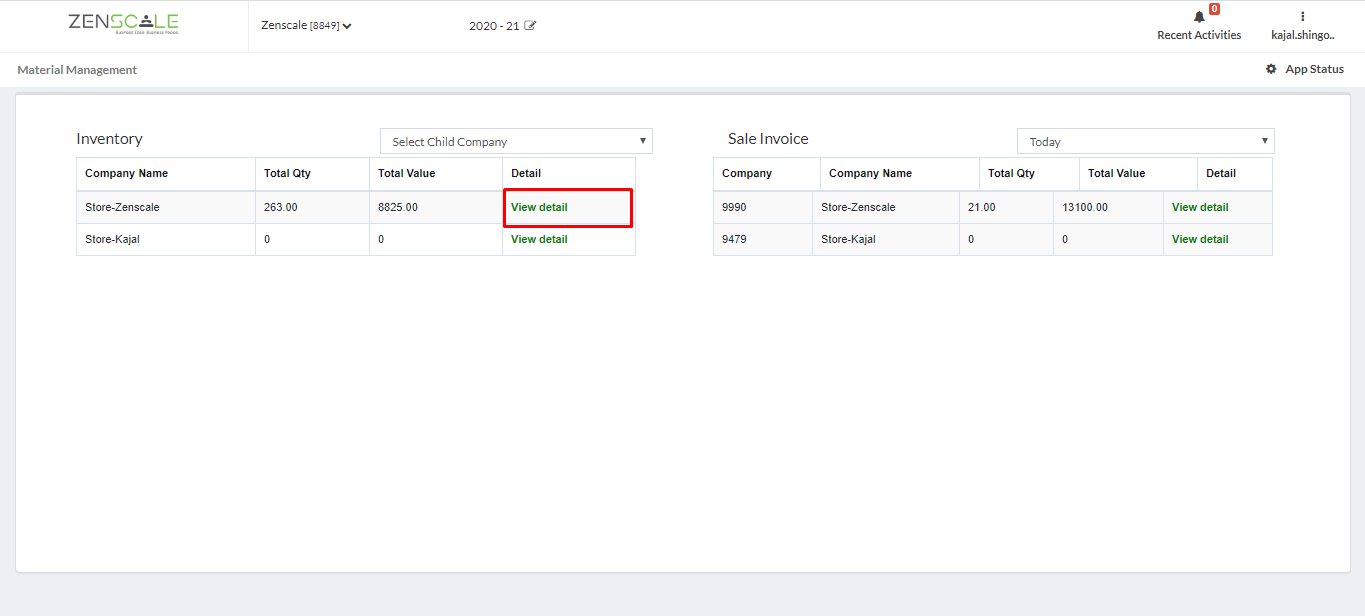 10. As you can see material ids with closing stock & value.