Updated by Implementation
What is Sale Invoice ?
A sales invoice, or sales bill, is an essential and common document used by all kinds of companies. Companies use sales invoices to inform customers of the amount they own in exchange for goods or services that were sold. Most sales invoices will always include information as to when payment is expected.
Overview
Sale invoice is a commercial document or bill presented between buyer and seller or service provider for payment within a stated time frame that indicates what has been sale, in what amount and for what price. In Zen scale's the feature sale invoice help to tracking created invoice and they can be used to prove that something was bought and how much was paid for it.
Use cases
Suppose that there is a company Shri sai Pvt. Ltd. that manufactures shirts and they sale raw items to produce the finished products. By using our system they get help for information regarding the same is easily stored on the Zen scale's system through this feature.This feature provide visibility into company spending and helps to manage payments.
Sale invoice play is important for anyone involved in selling goods or services on behalf of an organisation. sale invoice is sent from a seller to a vendor to place an order while an invoice is sent from a vendor to a seller to request payment for an order.
Steps to be performed
Click on website
https://www.zenscale.in/mm/app_home_beta_new
1. The page will open.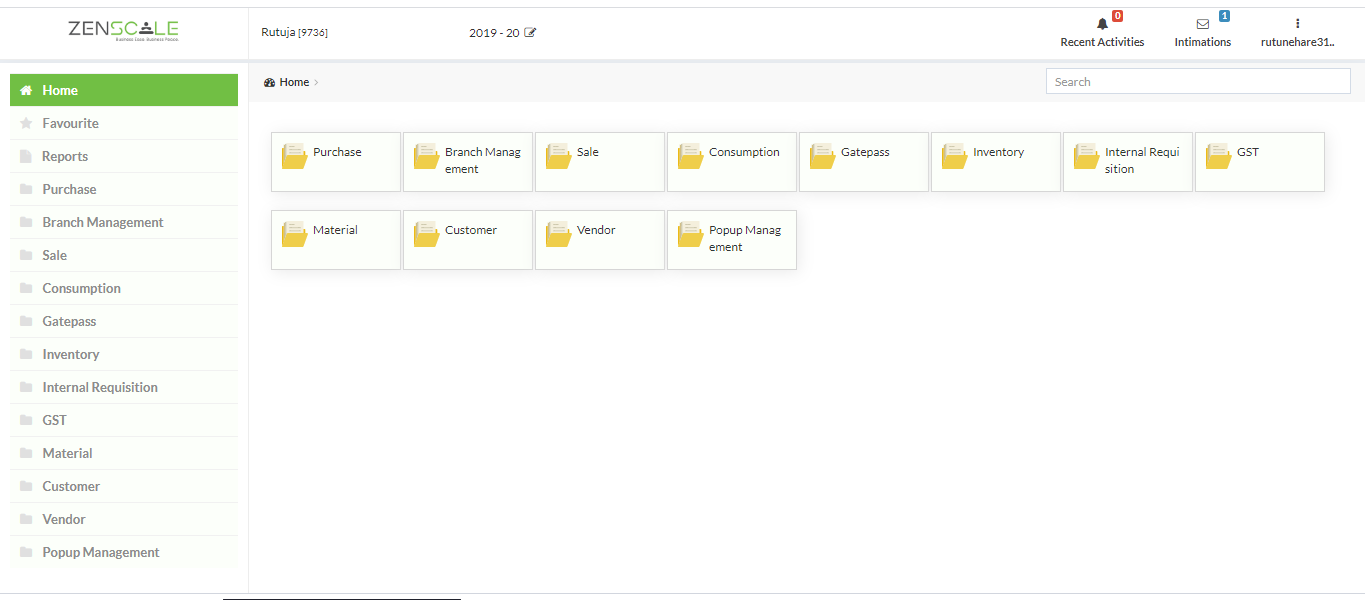 2. Click on sale, the page will open.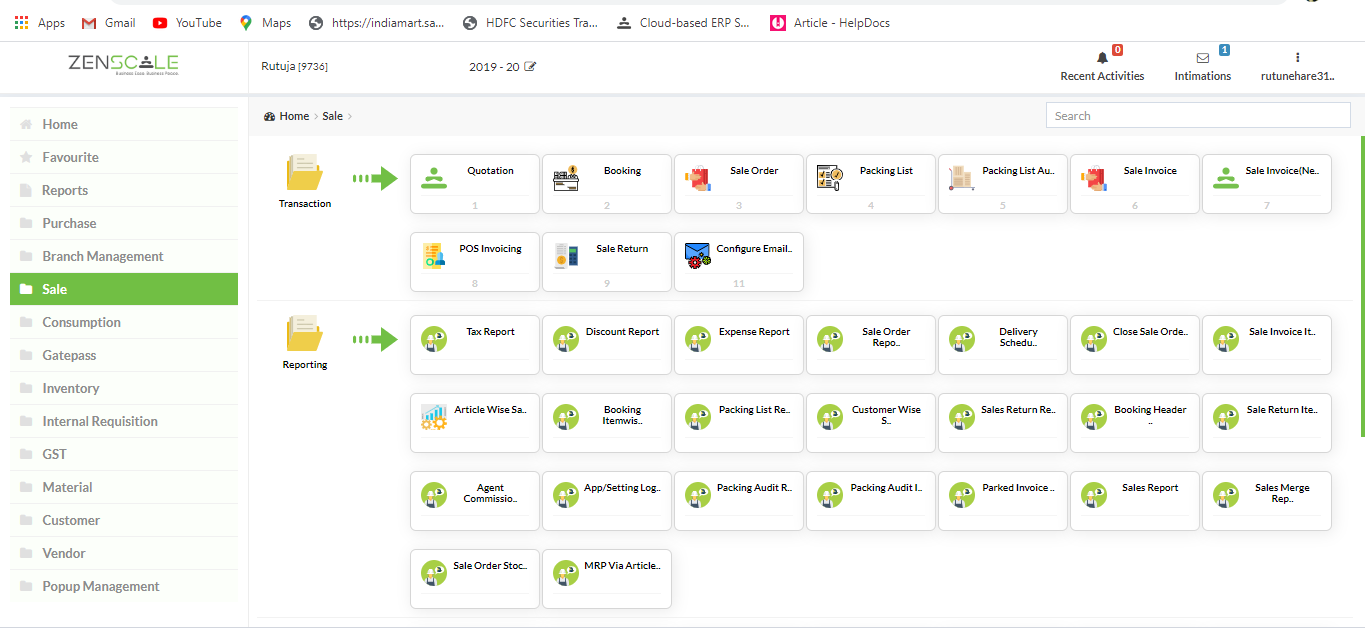 3. First set the document series for sale invoice.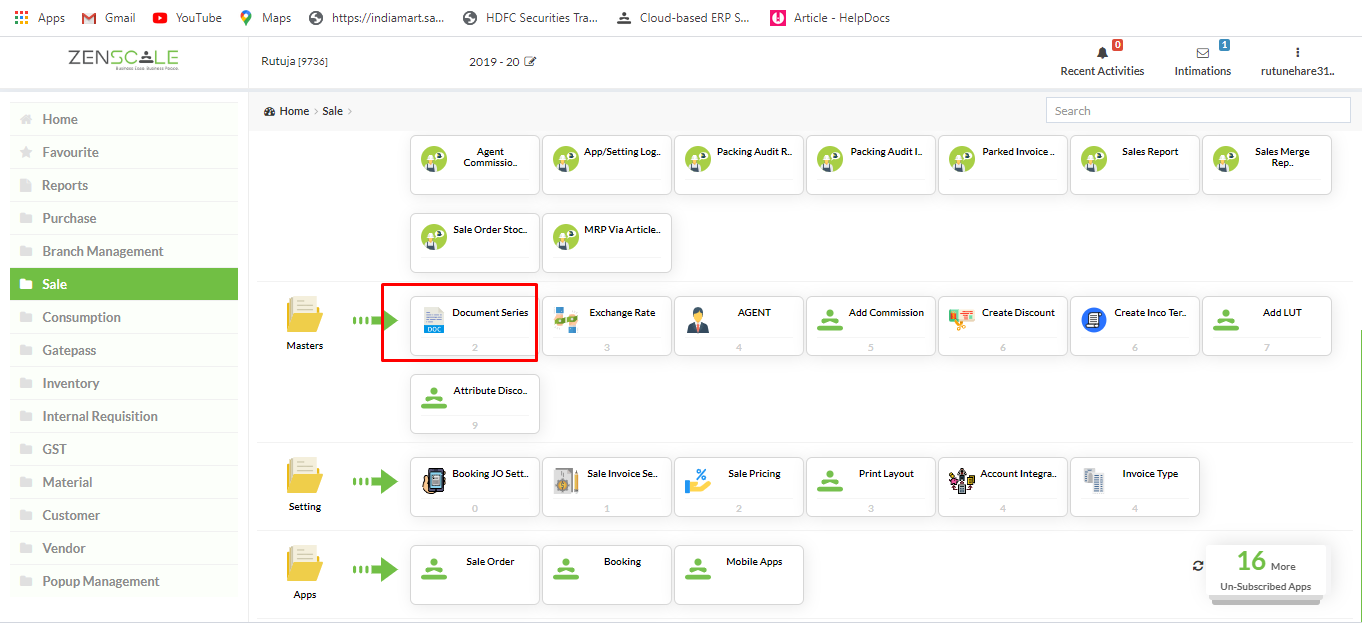 4. The page will open fill all the mandatory and set series.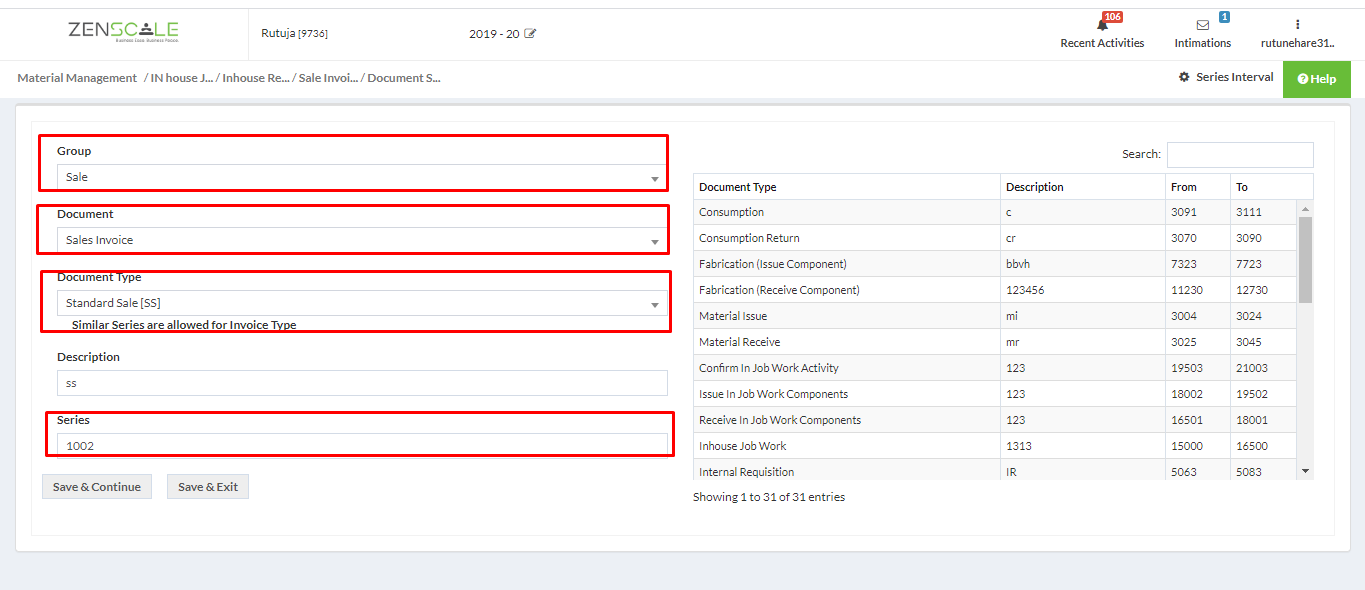 5. Click on save and continue.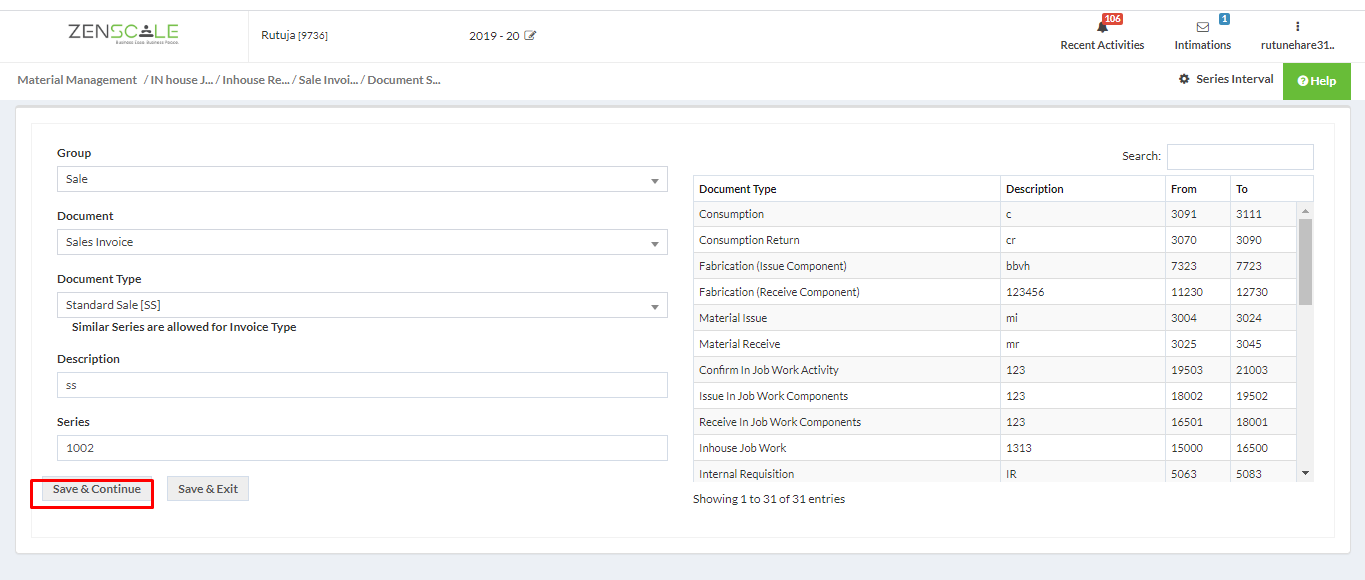 6. Click on transaction sale invoice.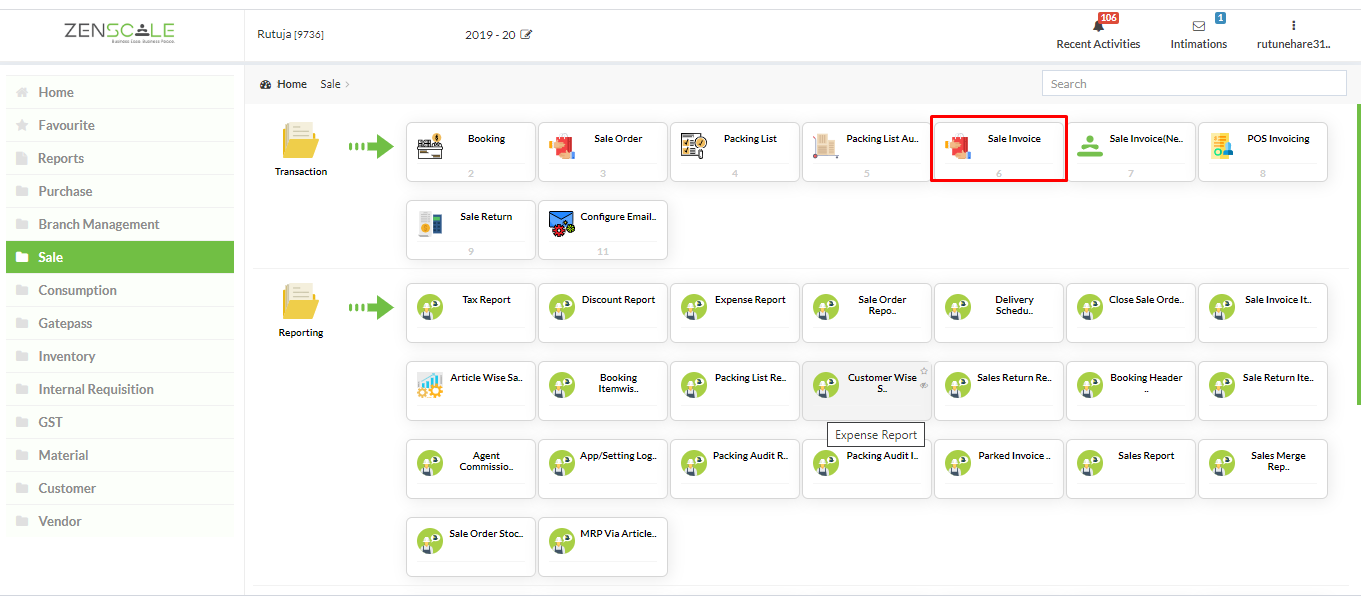 7. The page will open, and fill all the mandatory.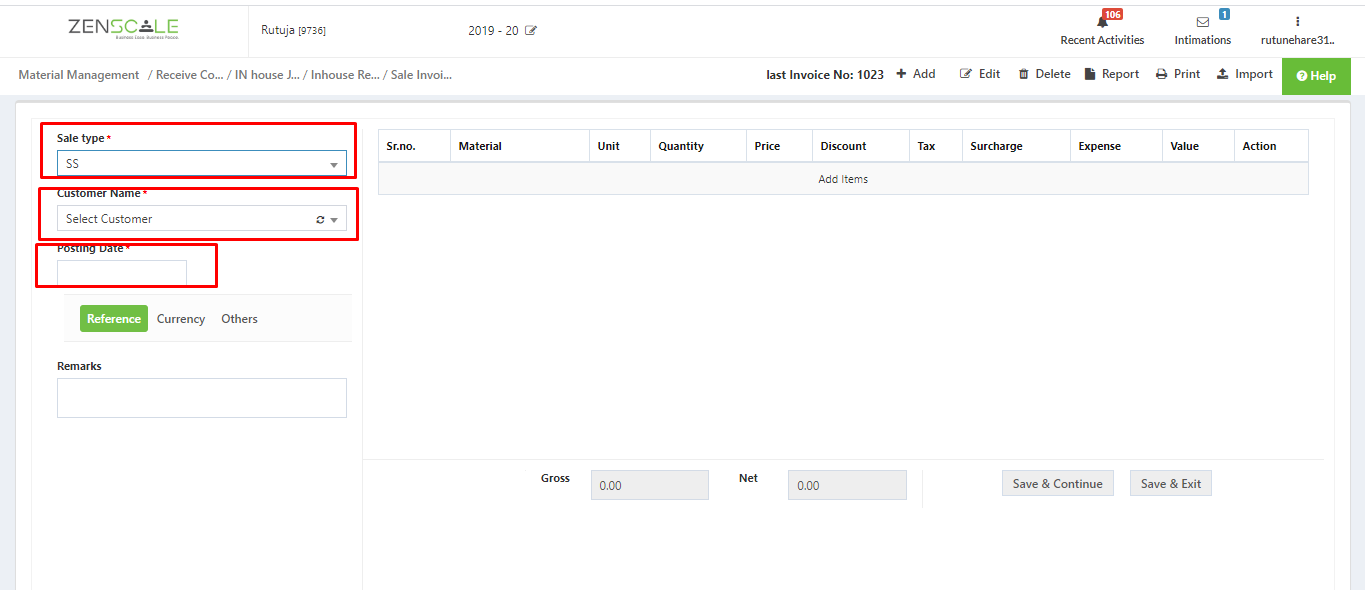 8. Select sale type and customer name.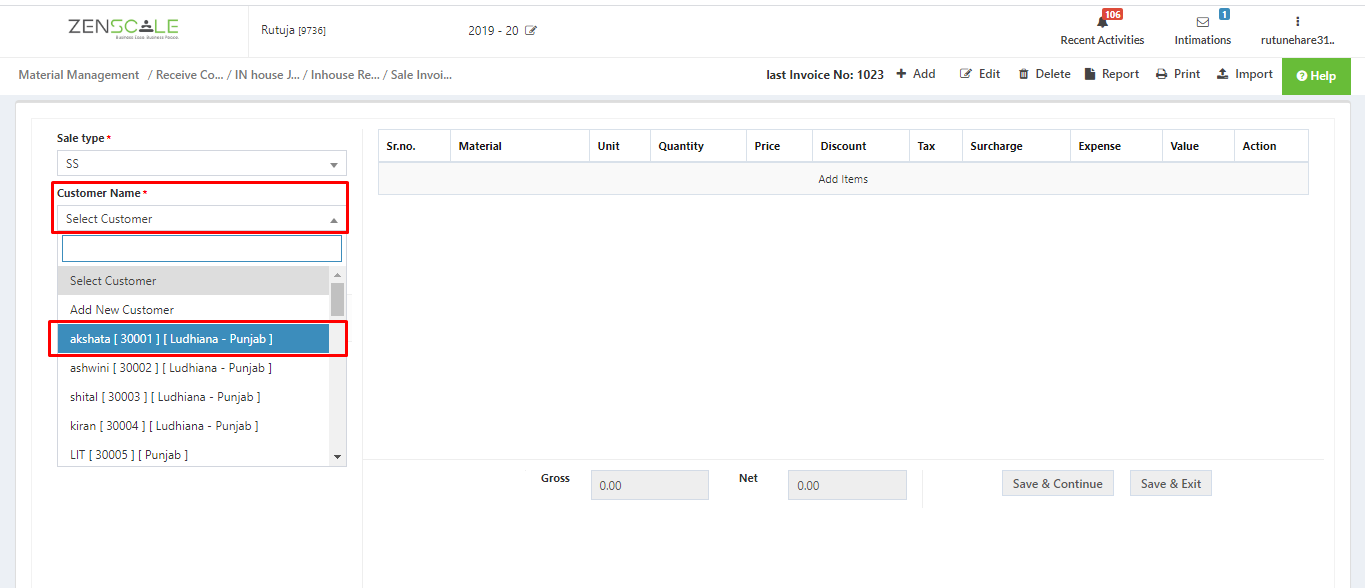 9. Fill the date for posting and then click on add item.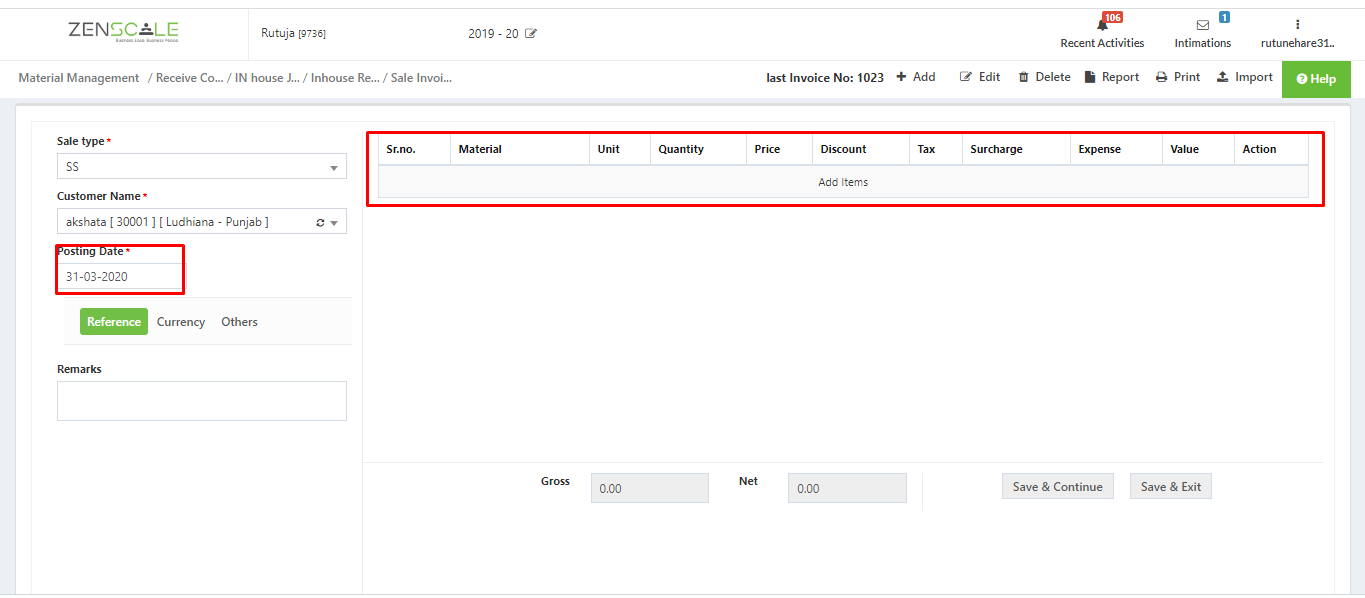 10. After clicking on add item the page will open press 1 and then enter for selecting material.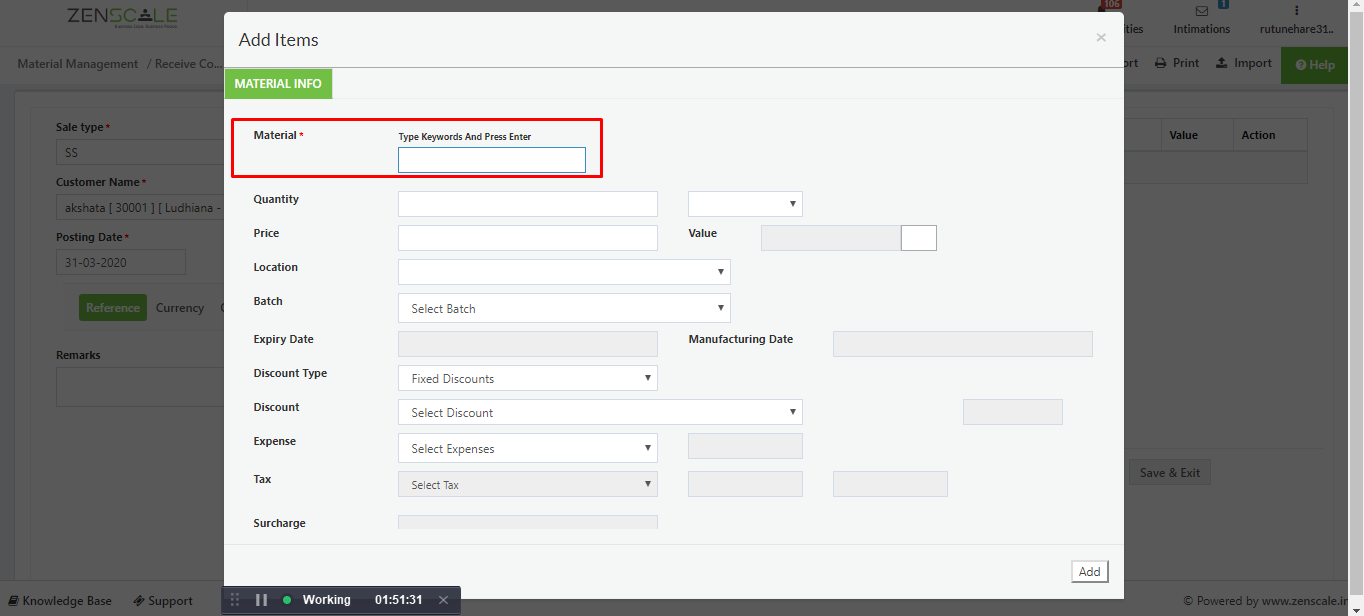 11. Select the material.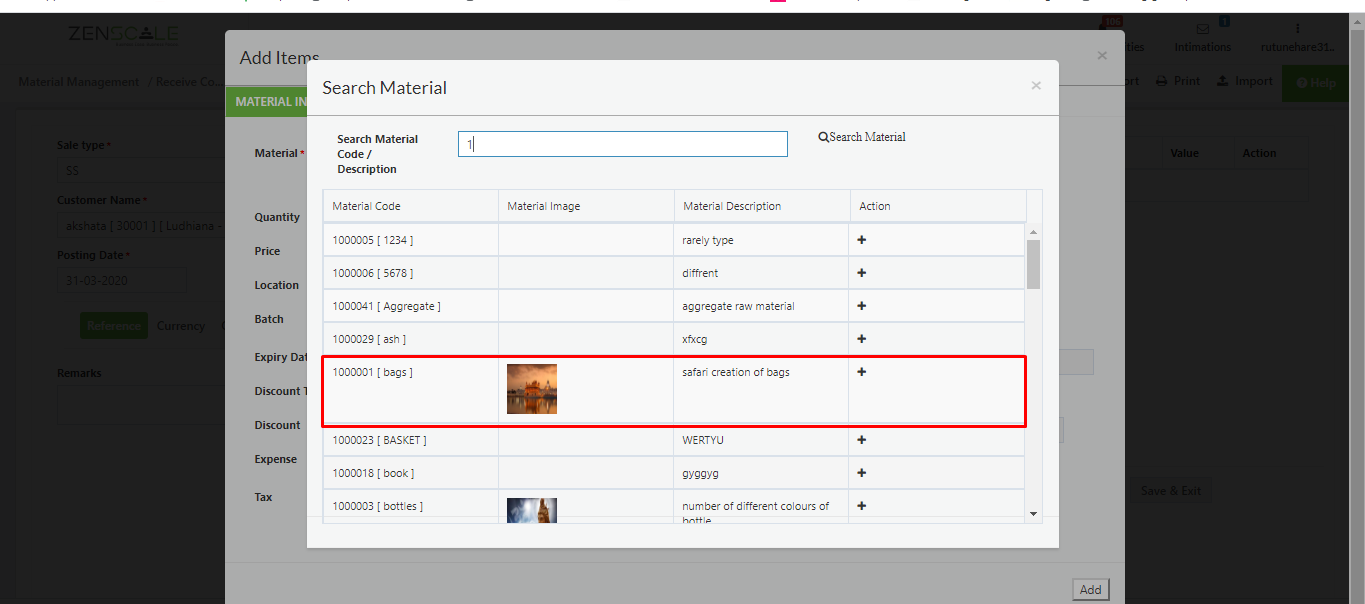 12. After that add quantity and price.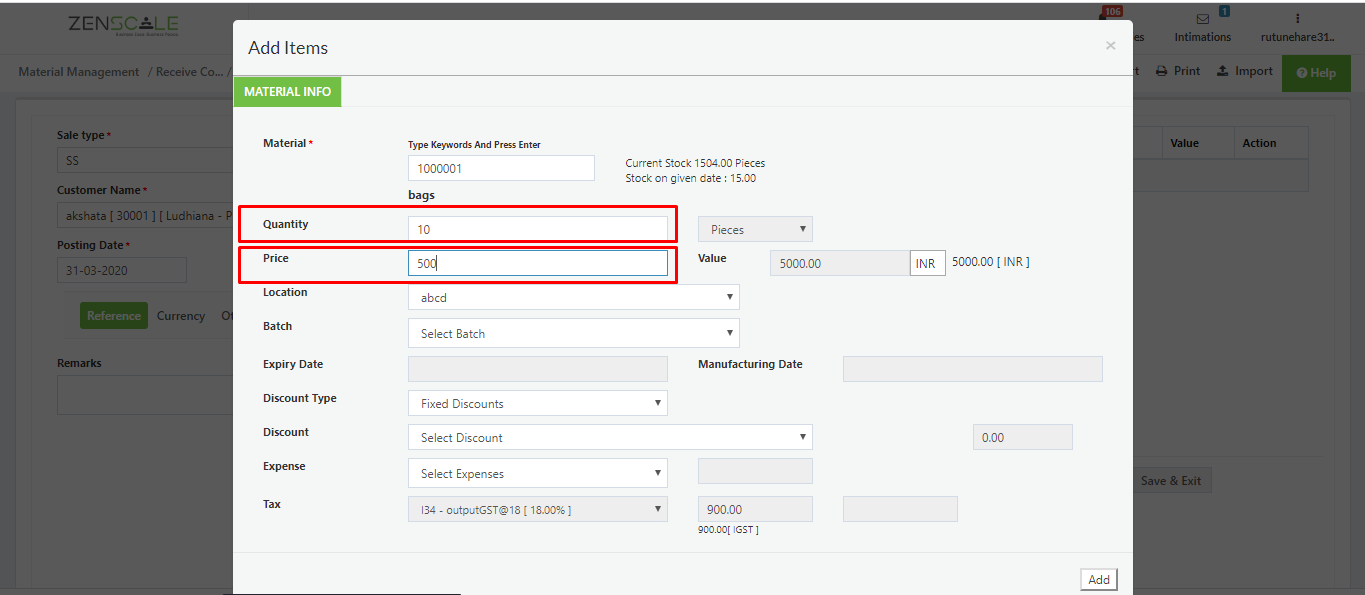 13. Click on add.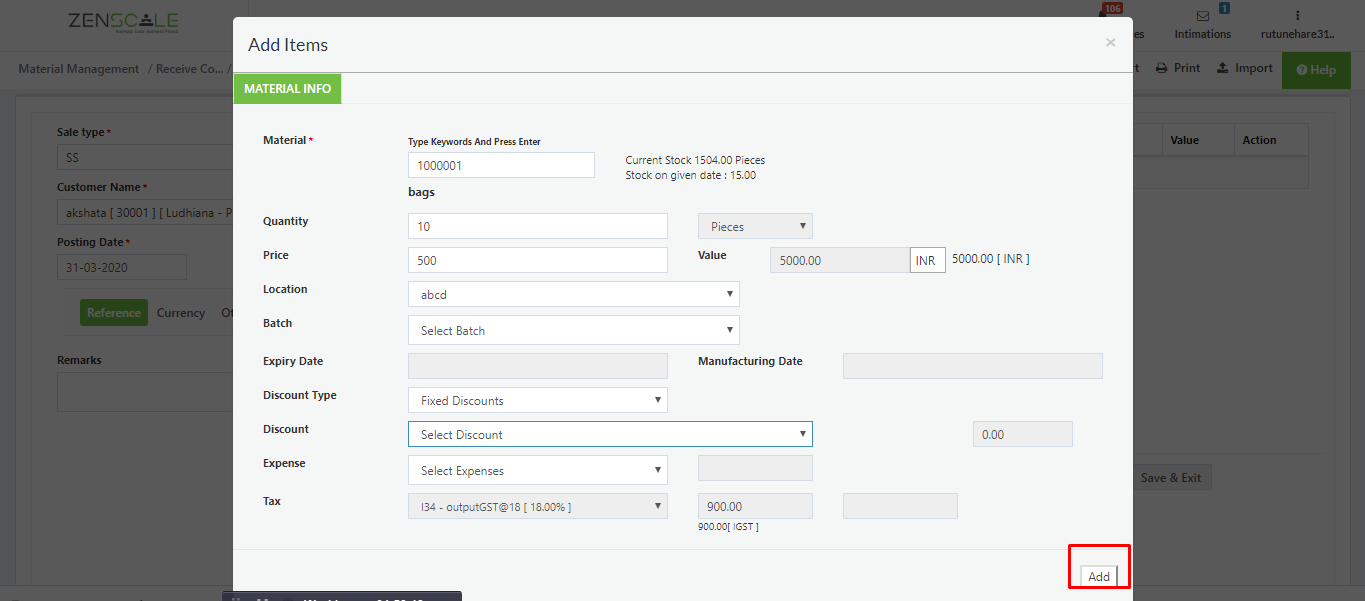 14. The page will show, click on save and continue.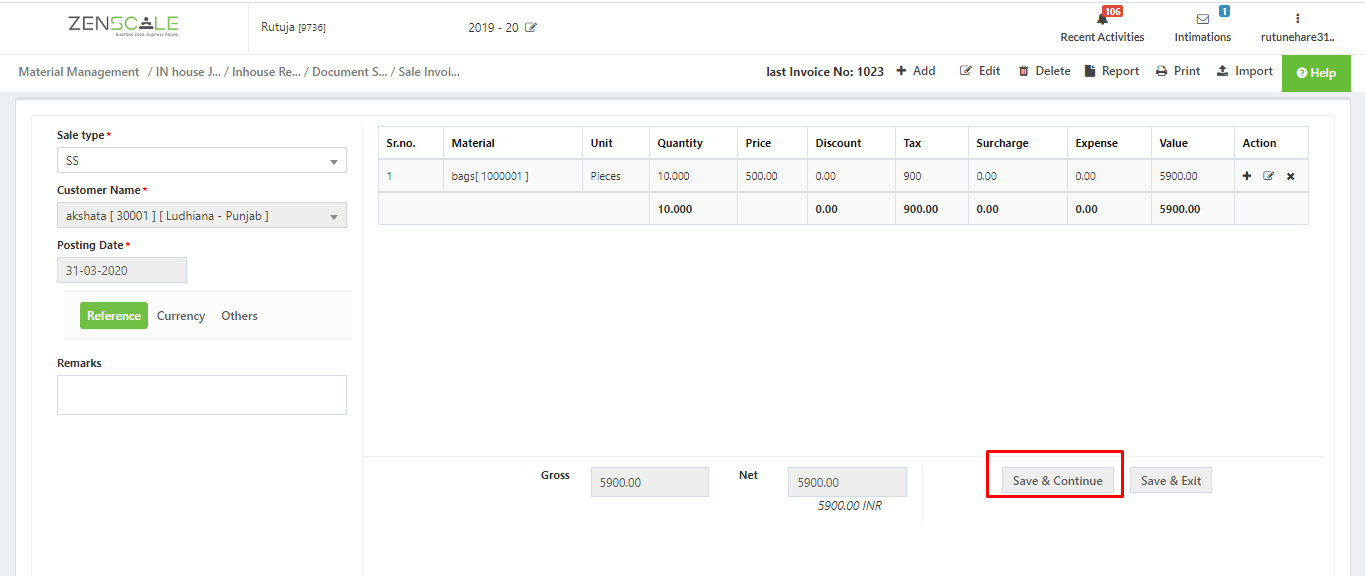 15. Document number saved successfully,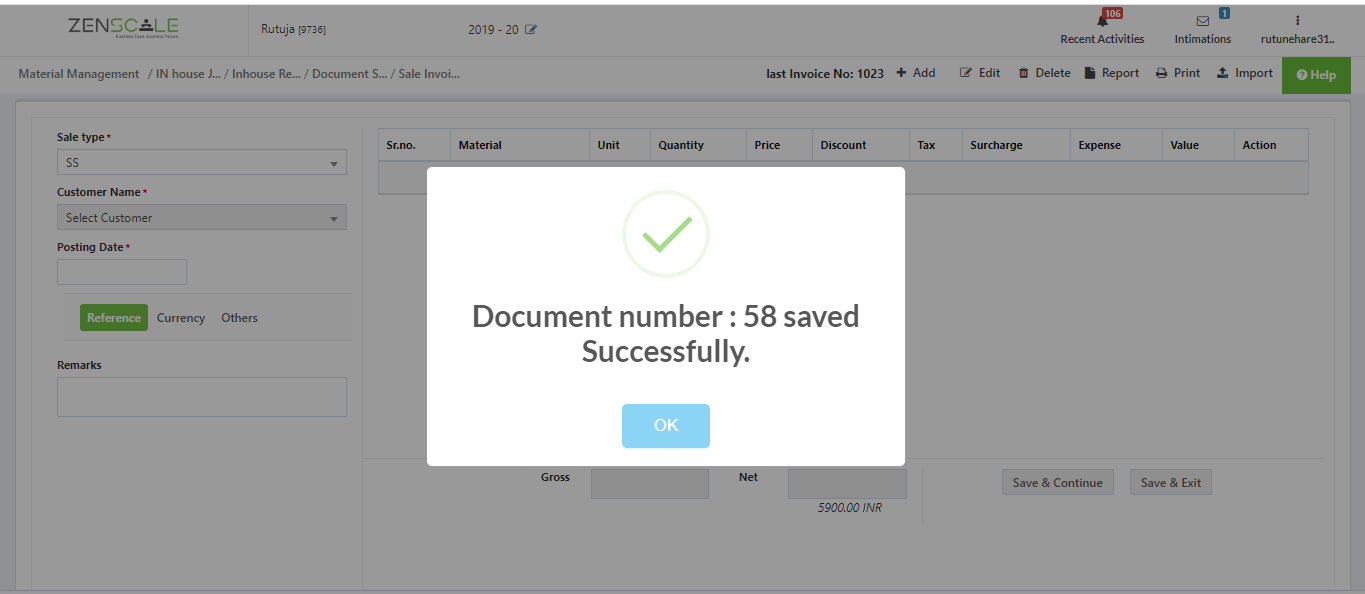 16. Click on edit option if we have to edit about created sale invoices then click on edit option.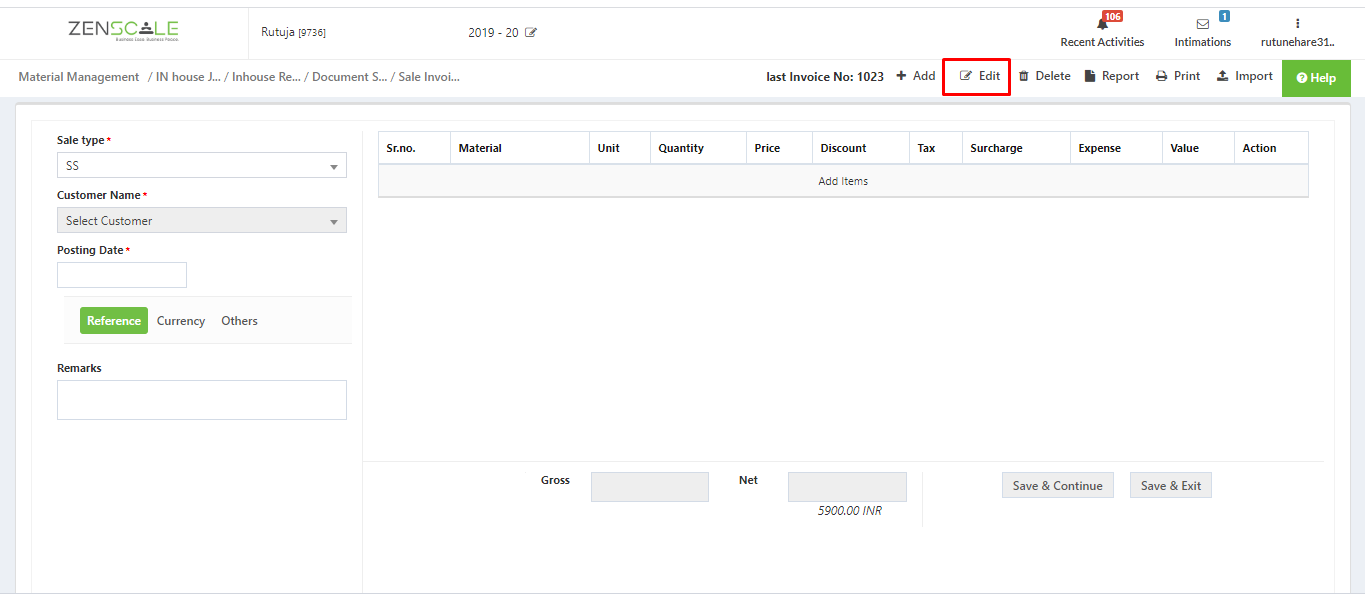 17.If we have to delete as required, then click on delete.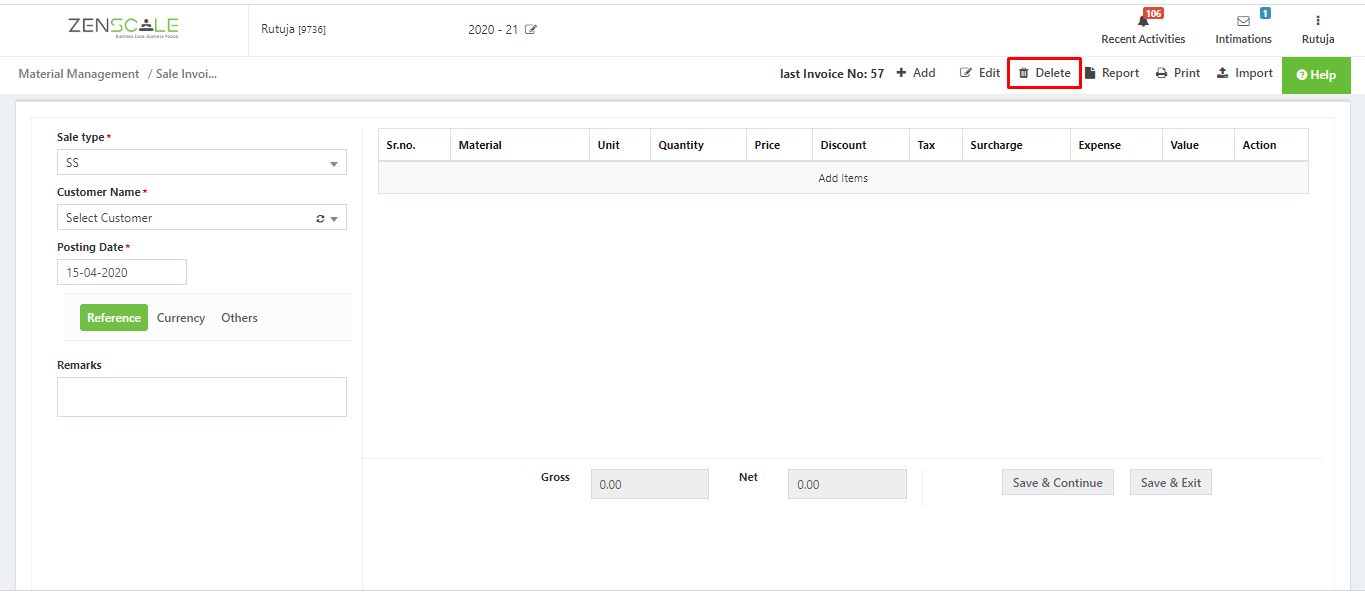 18. Click on import option which generated through excel.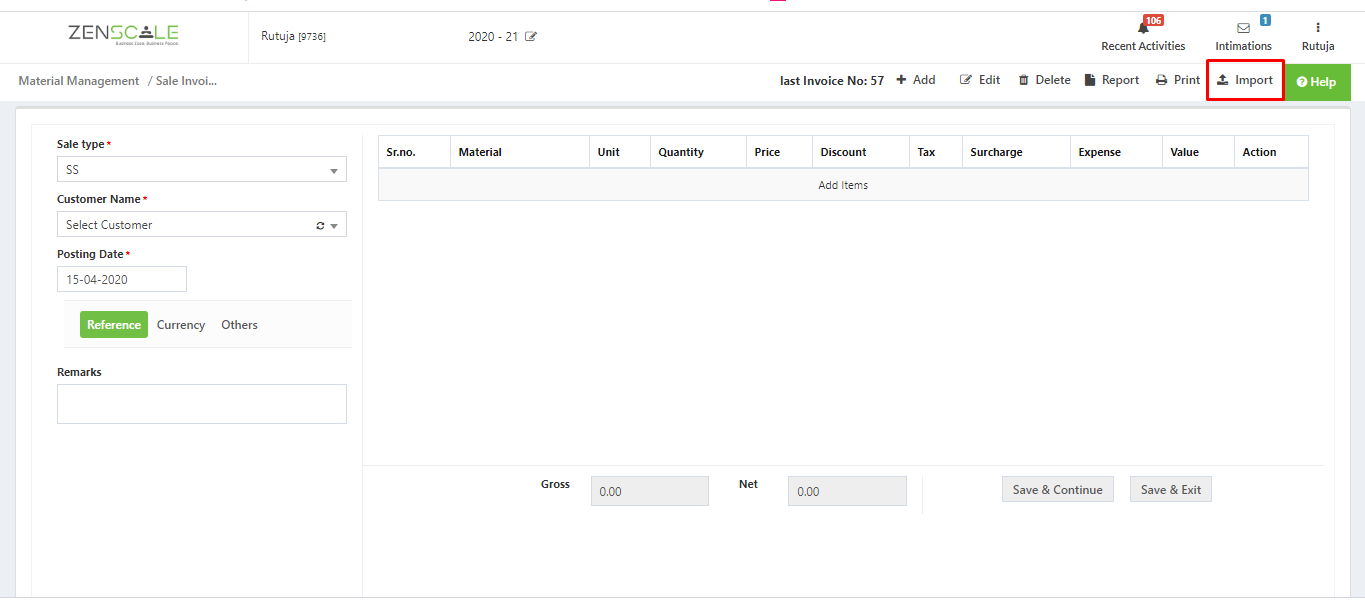 19. To see the report click on report.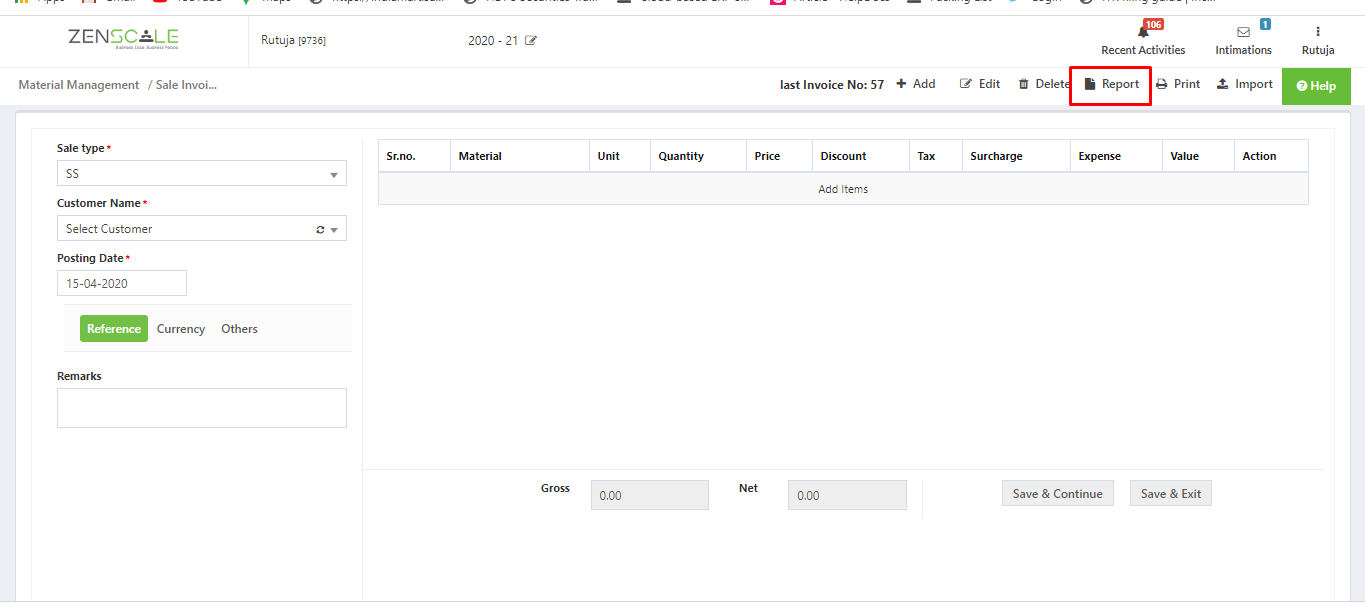 20. The page will open fill all the mandatory and then click on search.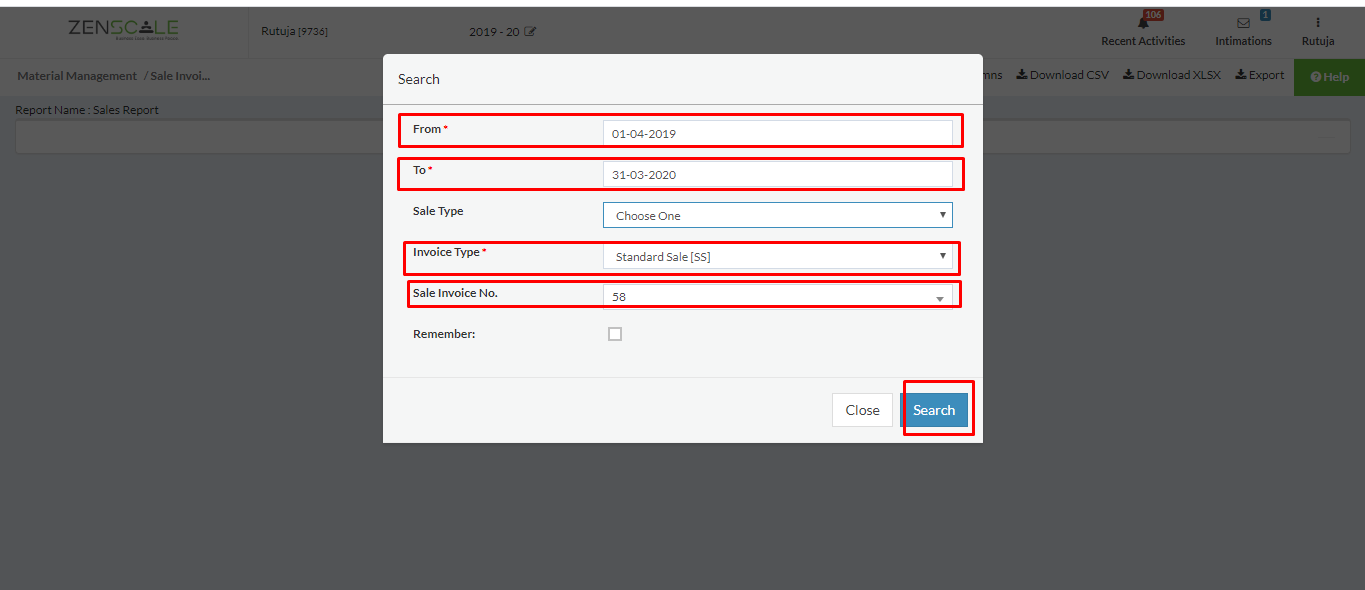 21. The report will show,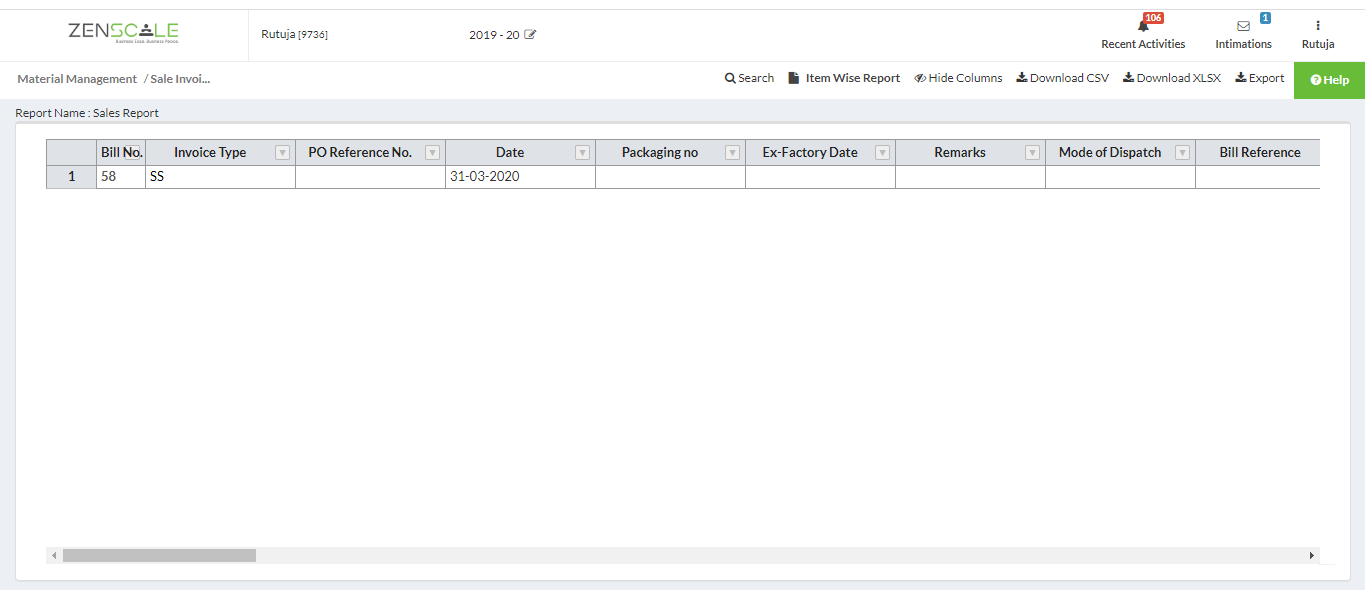 22. To get the print click on print icon.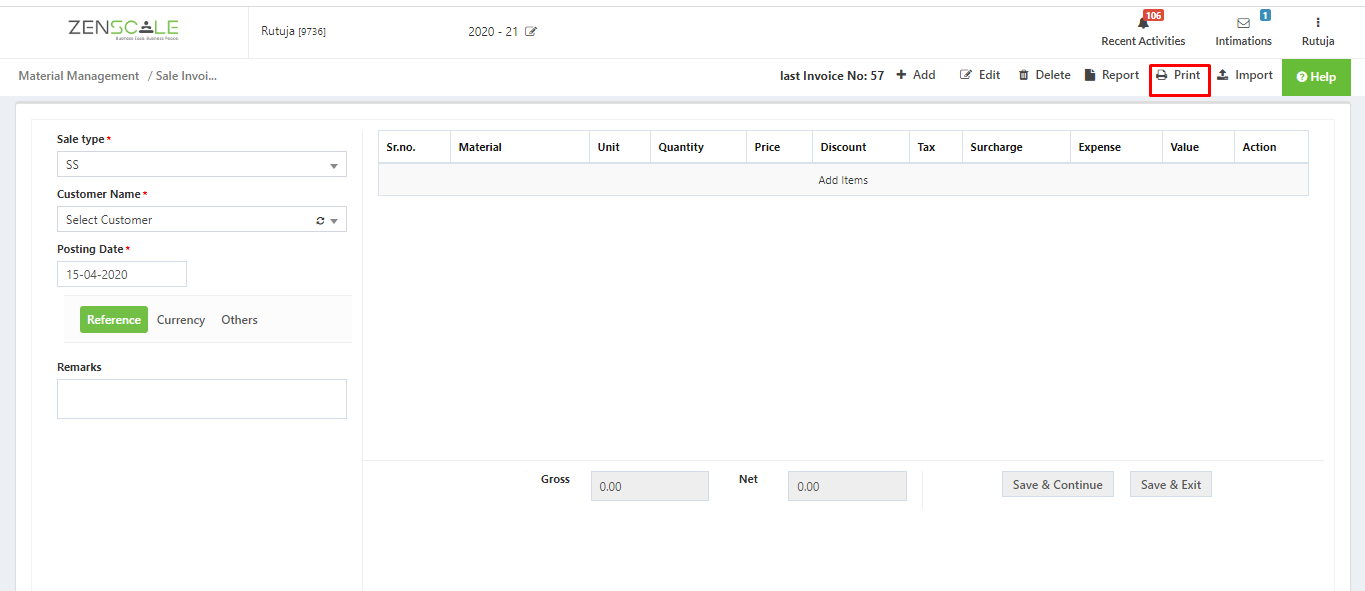 23. The page will fill the date according to created sale invoice and select create invoice and then click on search.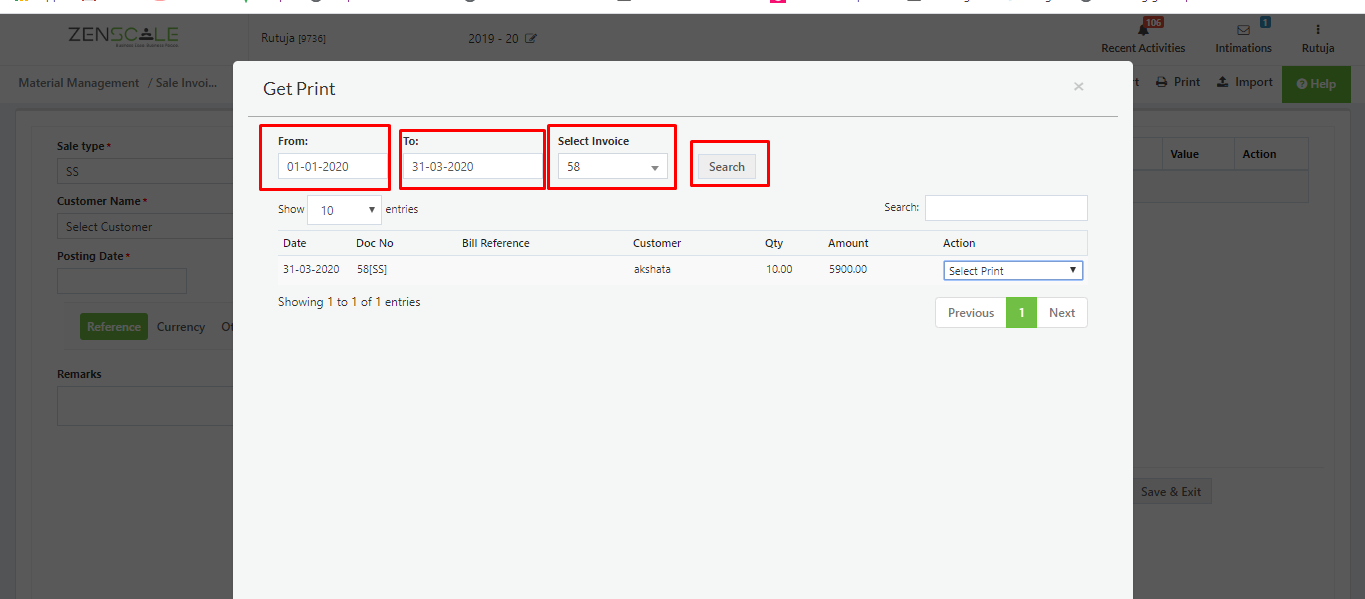 24. The document will show for print and click on select print option.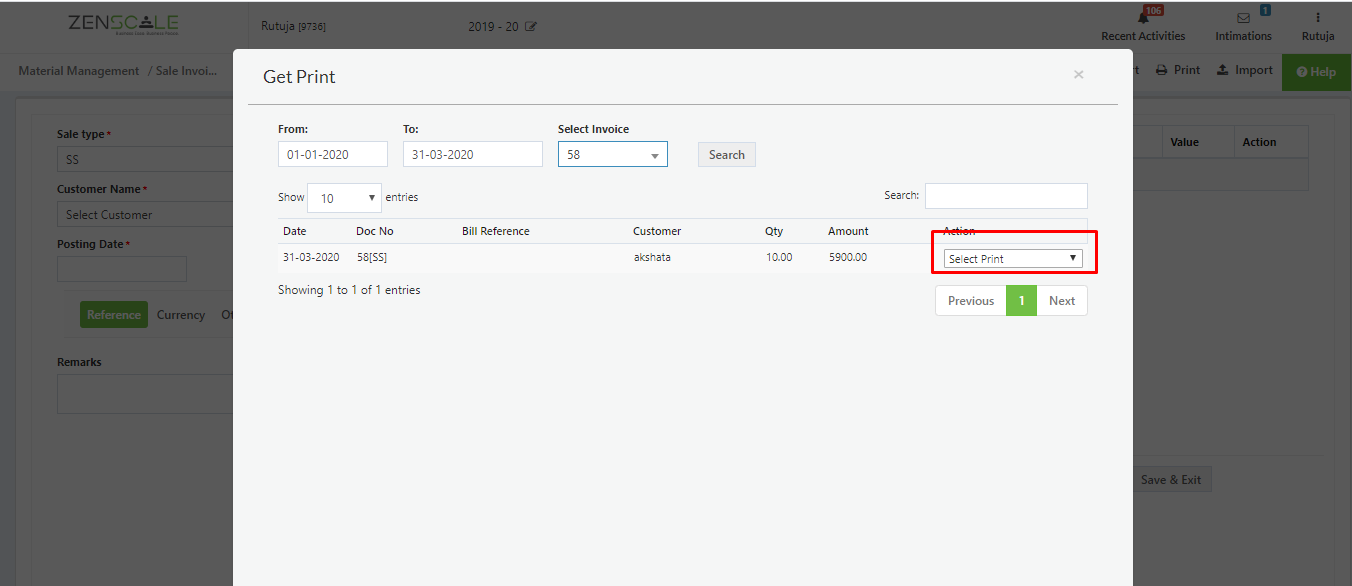 25. The print type will show in select print. 1st click on canada custom invoice.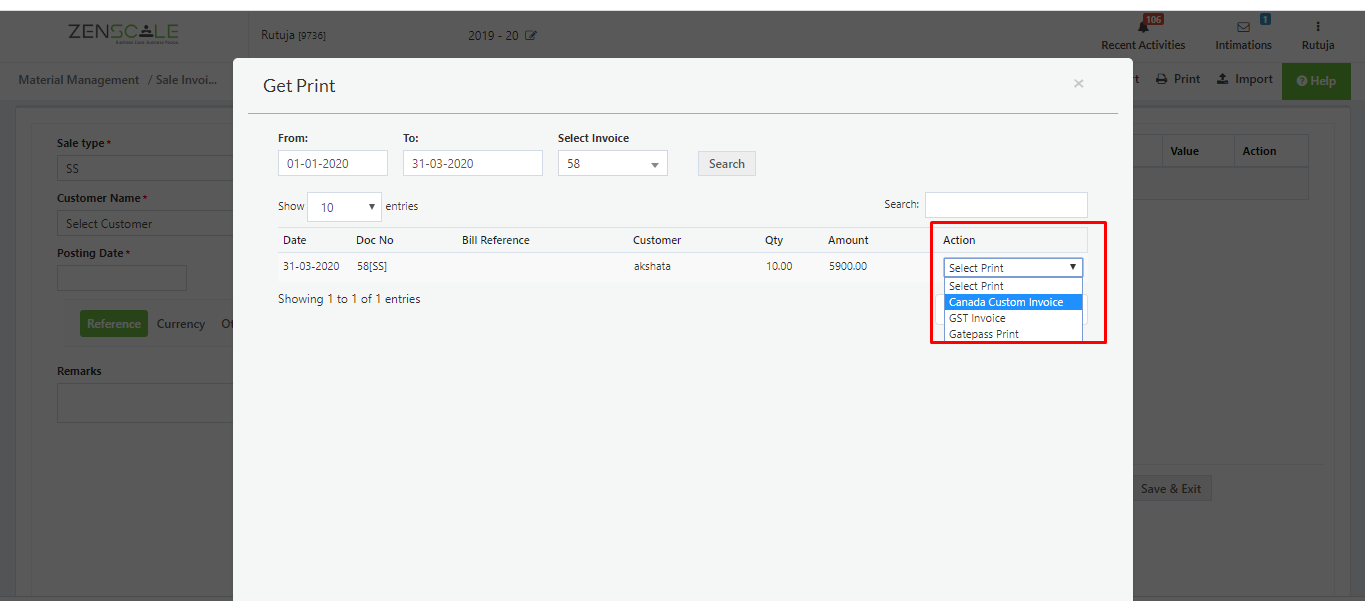 26. The print will show, it can used as required.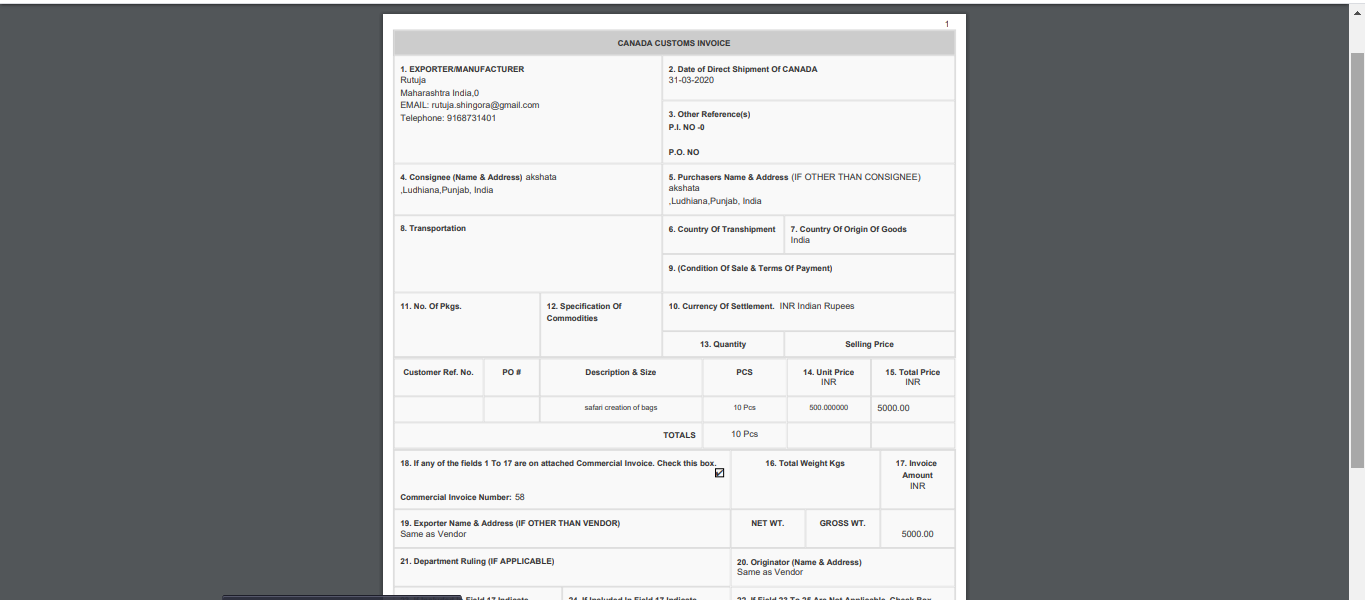 27. If we select GST format the print will show as given below,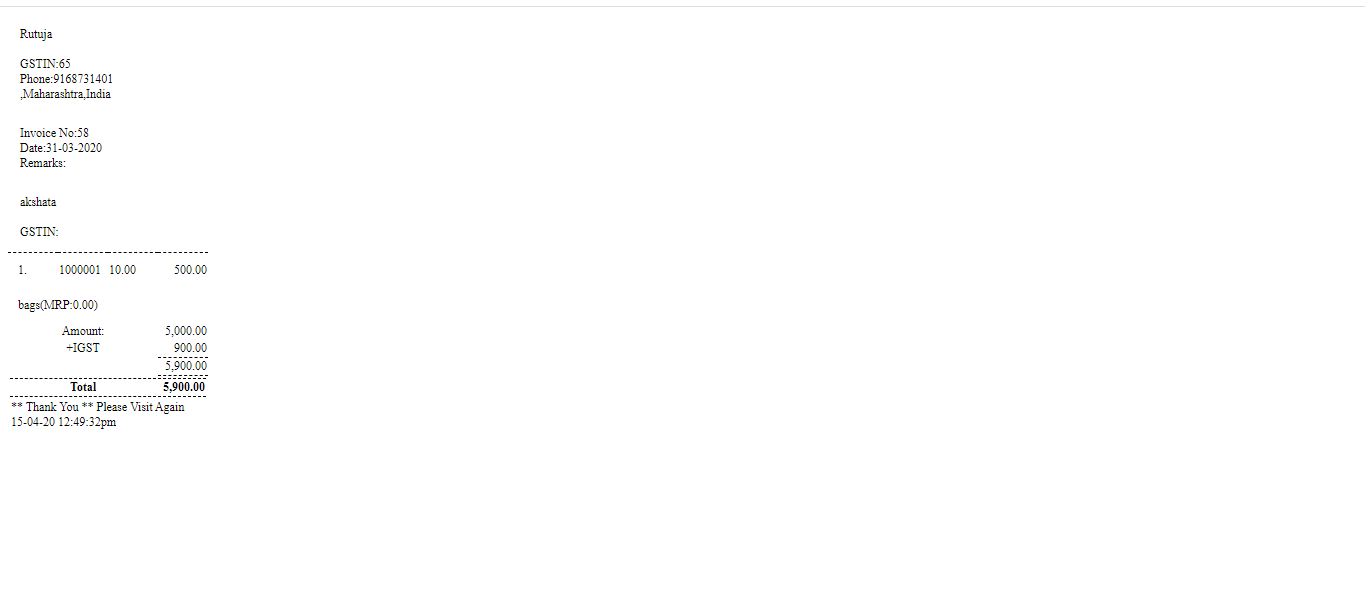 28. If we select Gate pass invoices the print will show,