Updated by Implementation
What is stock assignment ?
A stock assignment is the transfer of ownership of stock .Stock assignment is the process of allocating resources for different uses inside the company based on the type of material or job order received.
Overview
This feature of the zenscale system helps to allocate the in stock materials that are required to complete a particular sale order. This keeps an effective track of all the utilized resources of sale order.
Use case
Suppose that there is a company Parveen Steel Pvt. Ltd. that handles 3 different types of sale orders from its clients. All these sale orders require different types of input materials.It was difficult to handle manually.
When the company joined with Zenscale and implemented the feature of stock assignment.By using this feature they get easy way to track all the job order which they are received. Hence, the Stock assignment feature can be used to accordingly allocate the resources and keep a valid track of everything.The process of allocating resources for different uses inside this company based on the type of material that they are used for sale order received.
Steps to be performed:
Click on website.
https://www.zenscale.in/mm/app_home_beta_new
1.The page will open.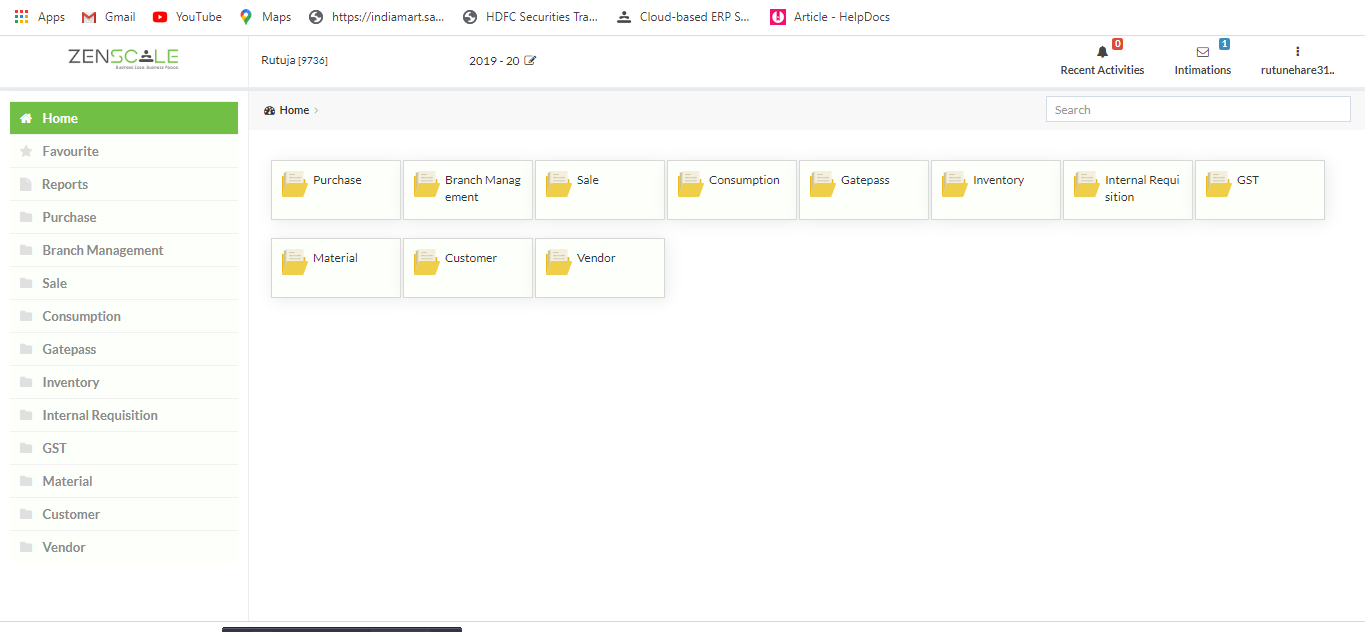 2. Click on sale folder.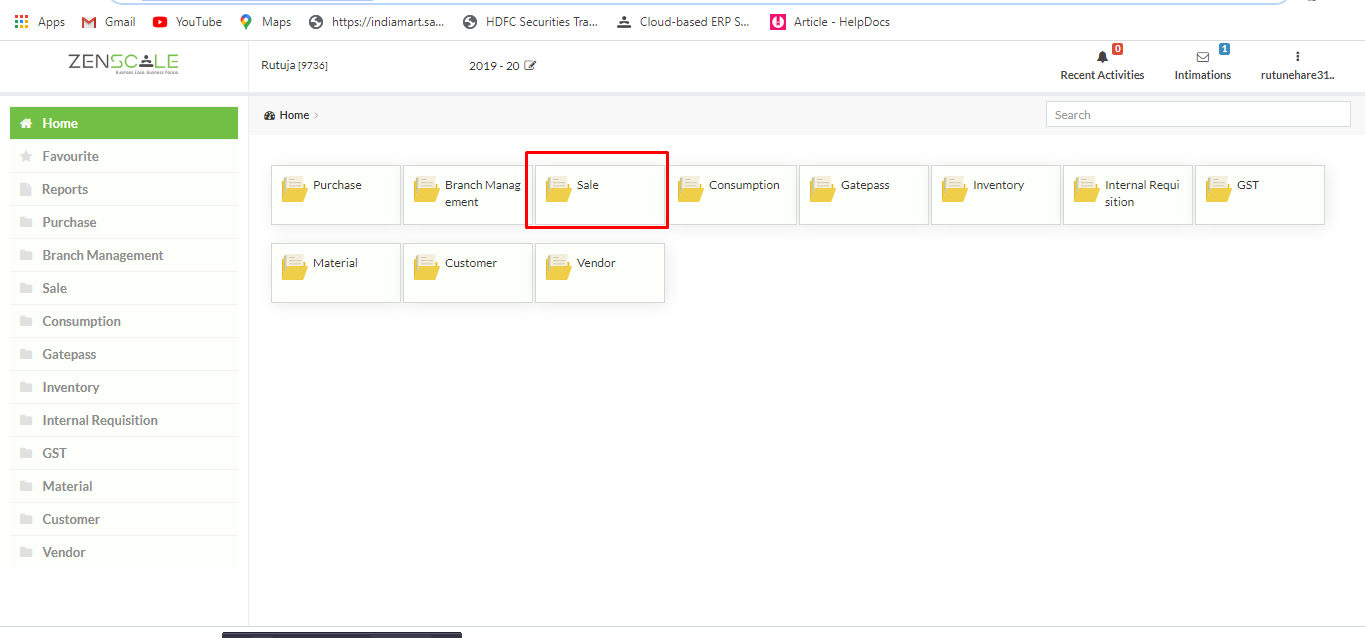 3 . Then click on Sale Order in Transactions.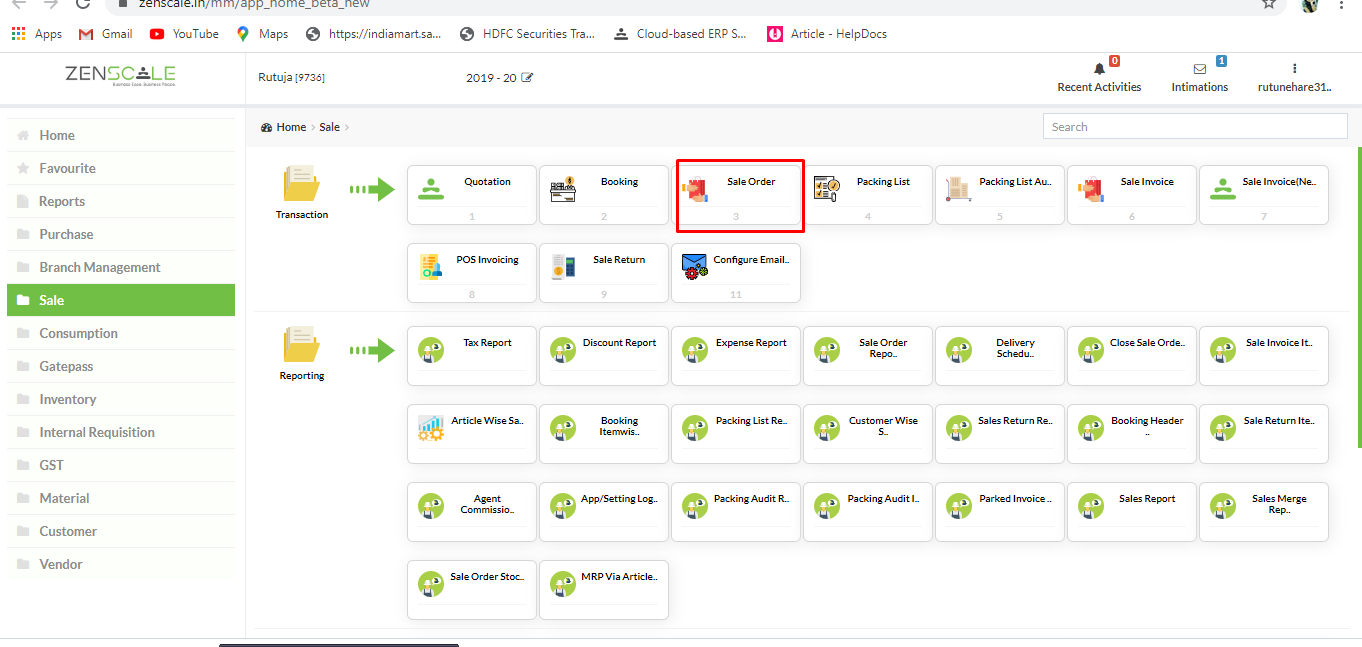 4. To create sale order input data in the mandatory fields.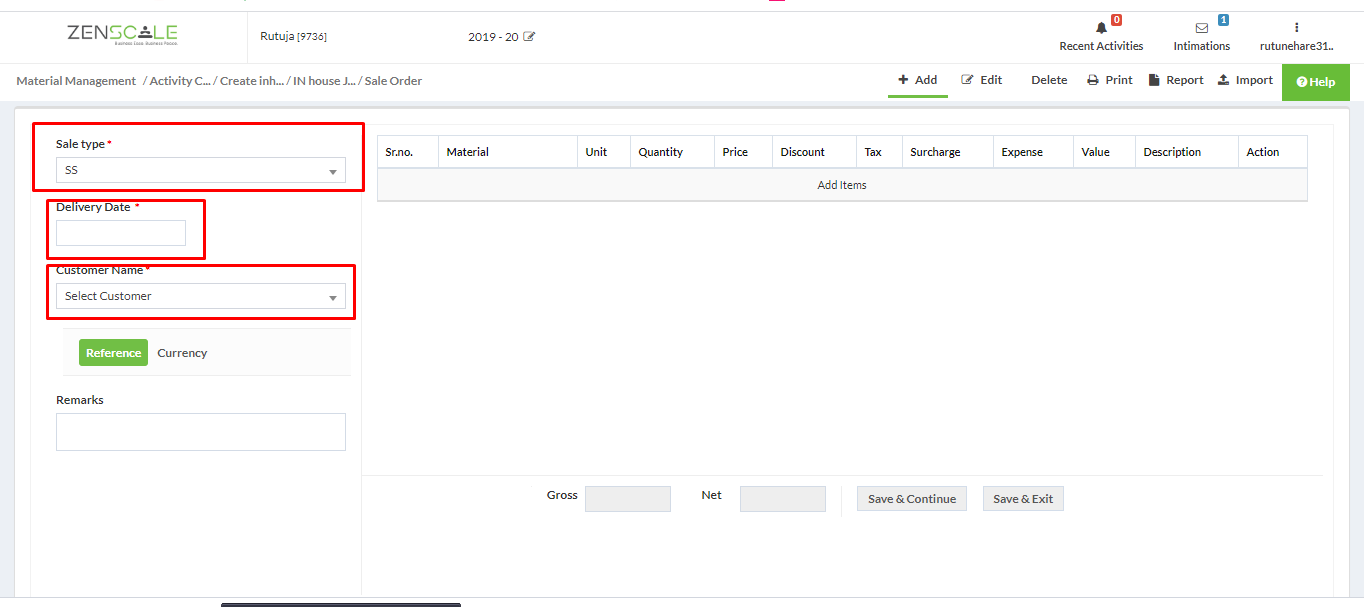 5. Then, click on add item.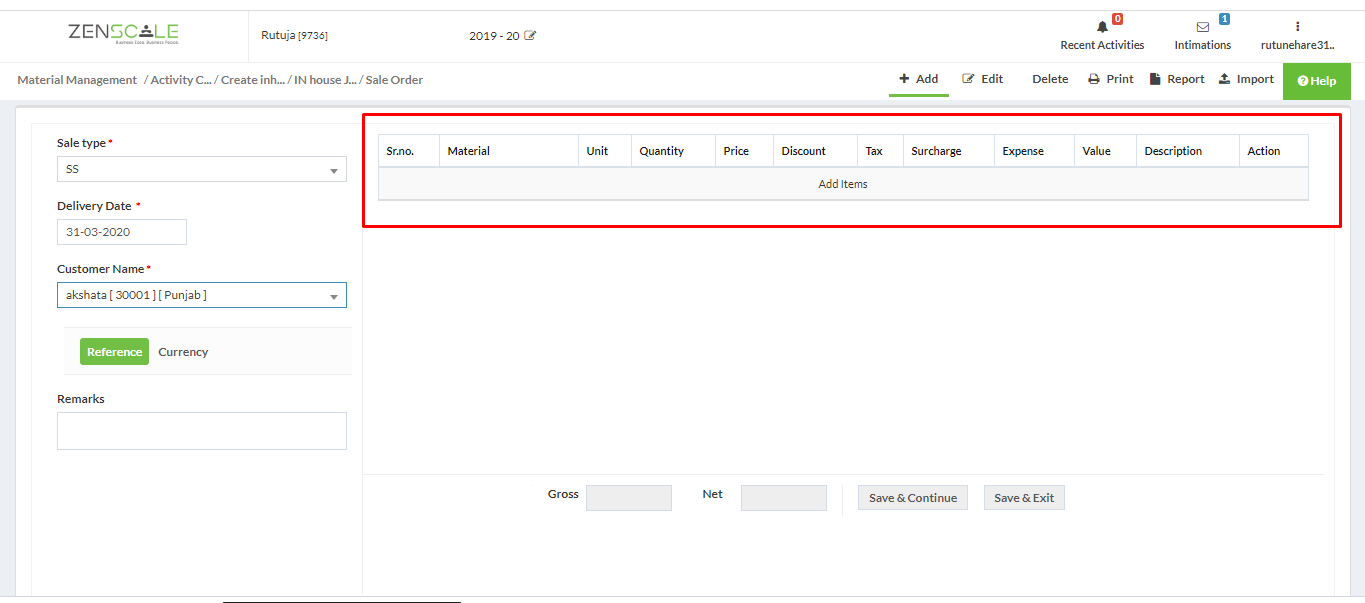 6.After click on add item the page will open.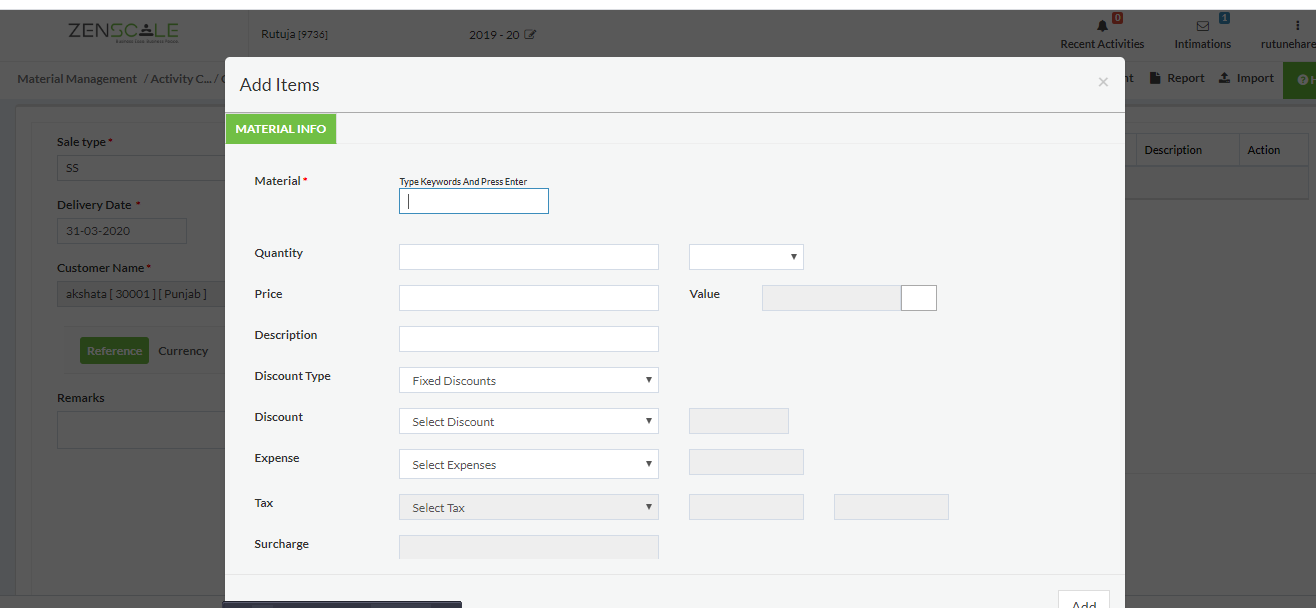 7.Input material name and click enter for selecting a material.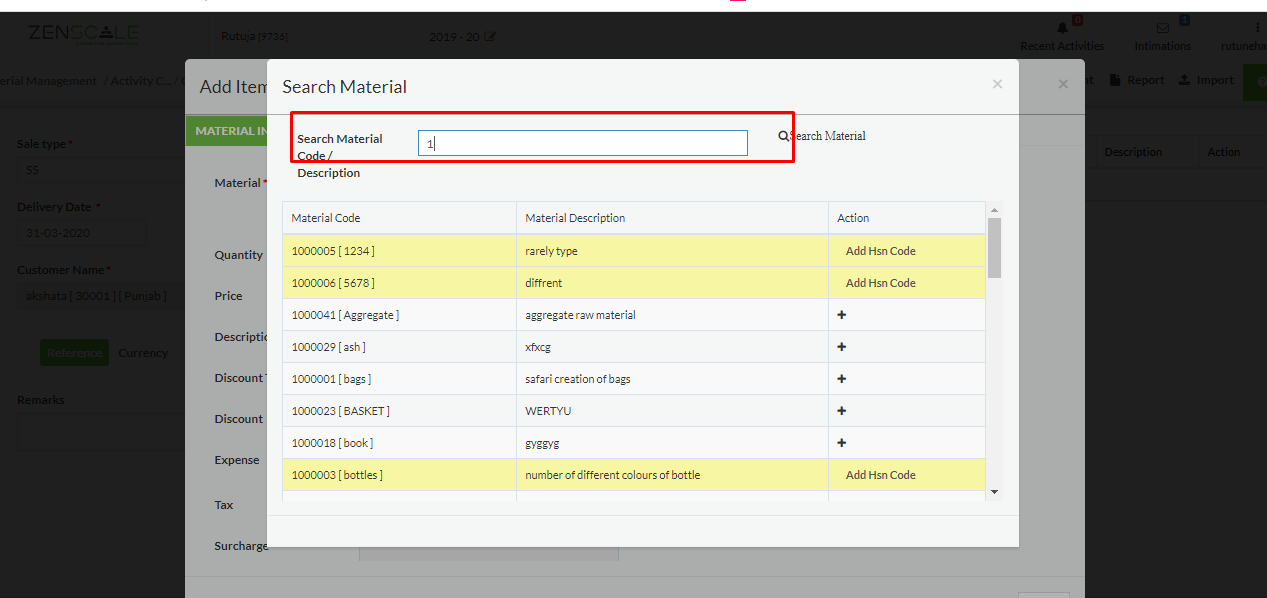 8. After selecting material fill all the required data.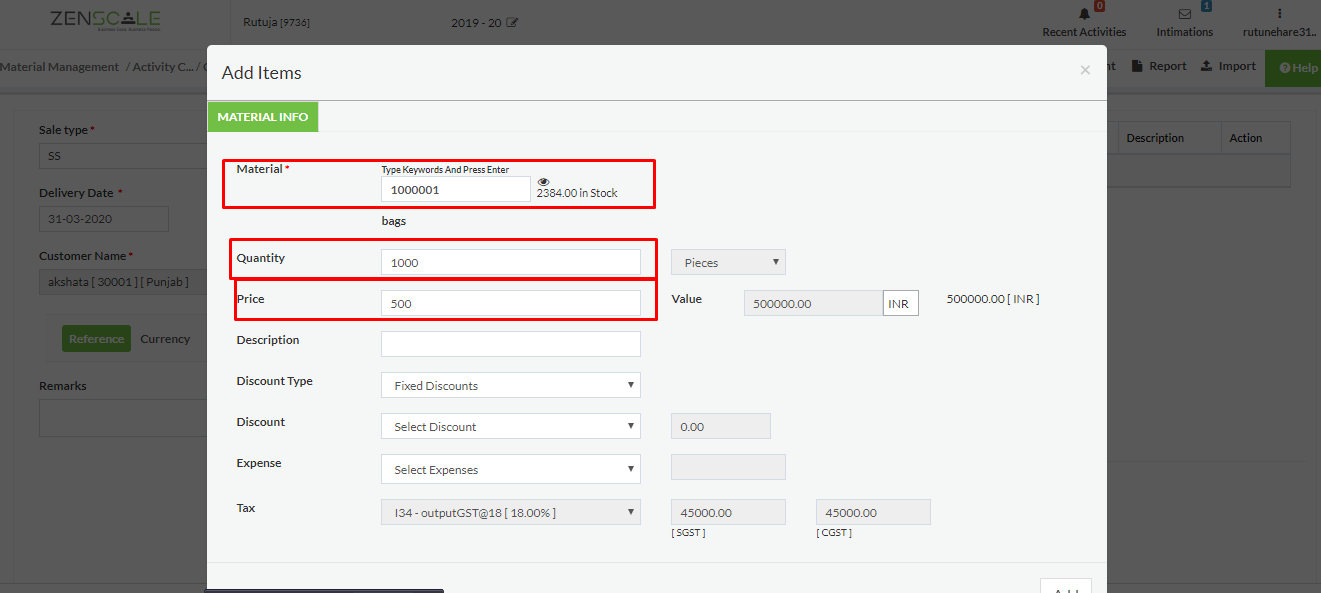 9. Then click on add.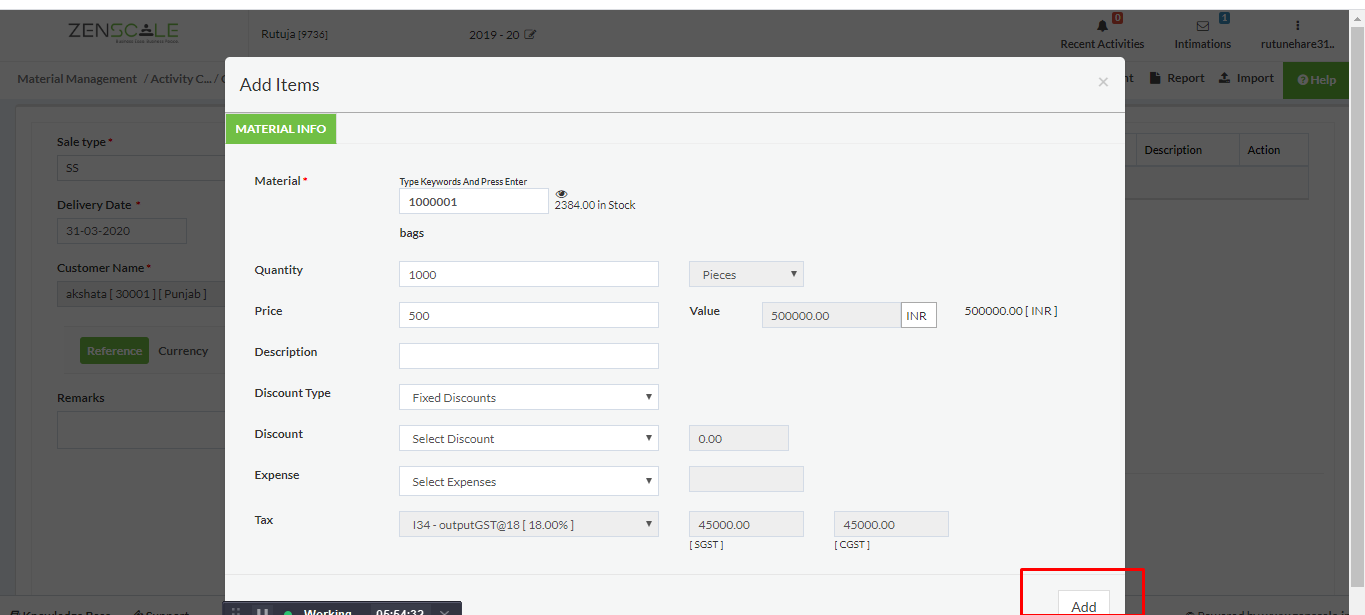 10.You can add more material as well .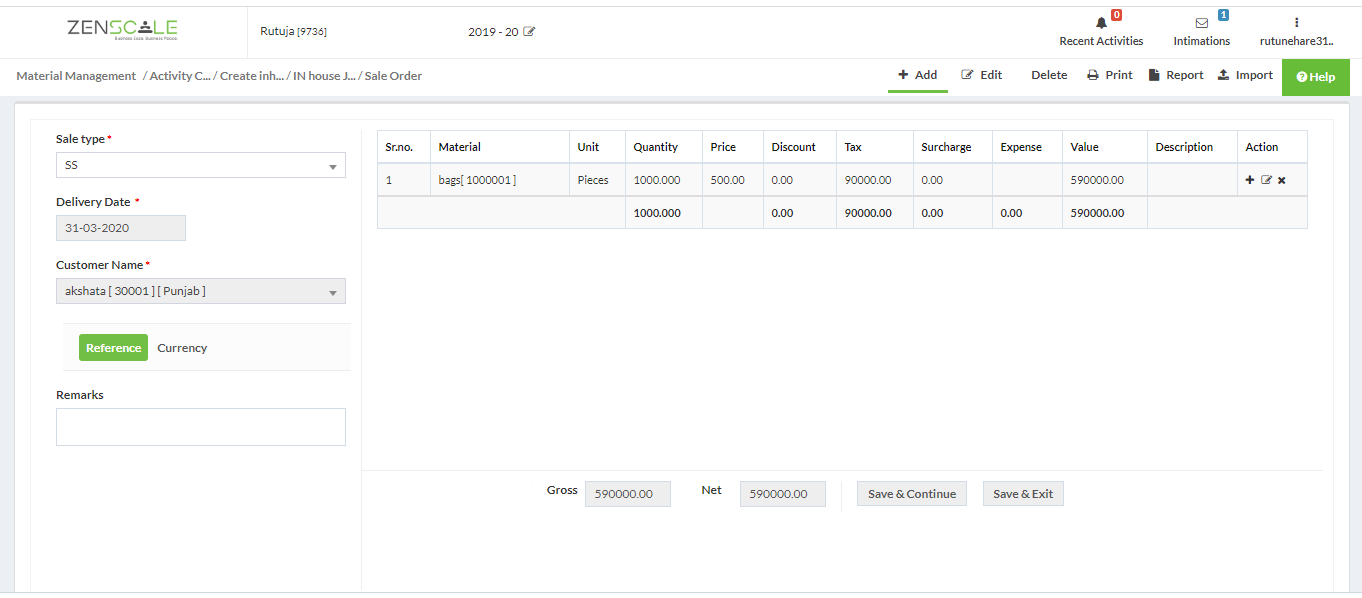 11. Then click on save and continue.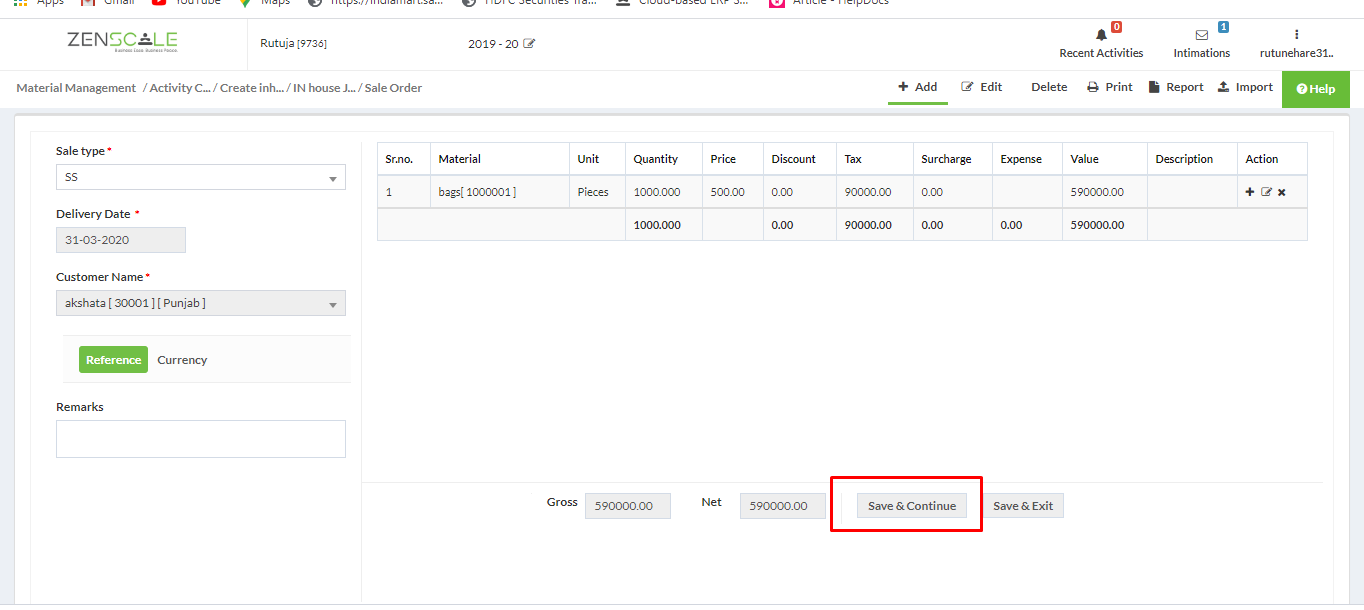 12. Now system will show you the created document, click on OK.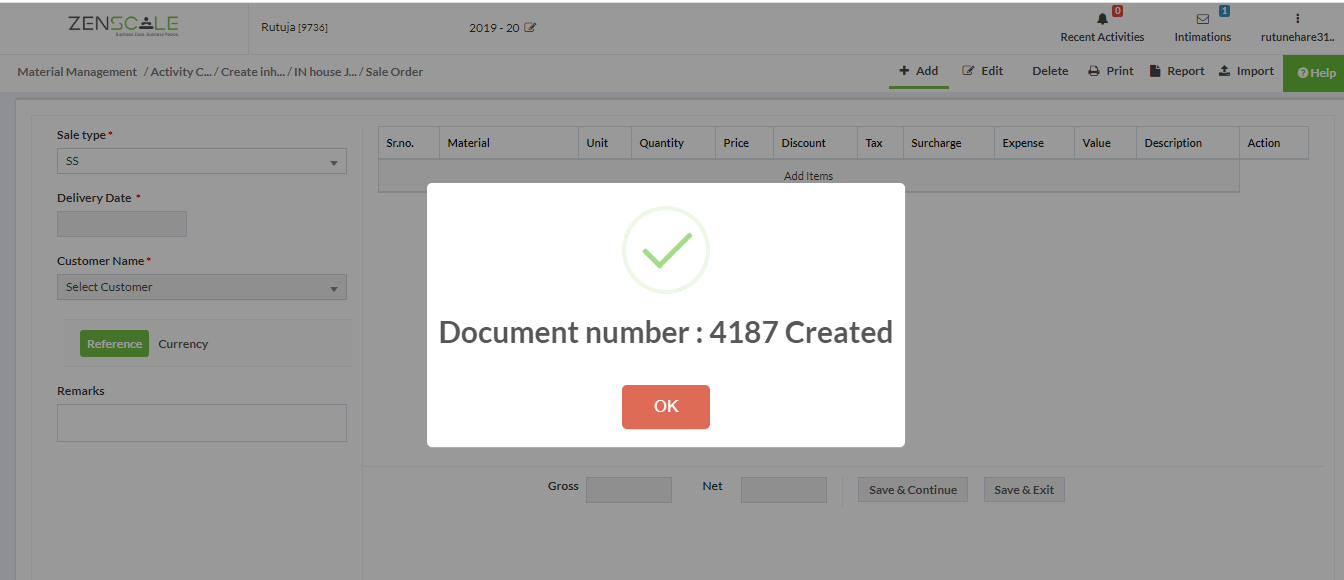 13. Click on Report icon to check the saved documents.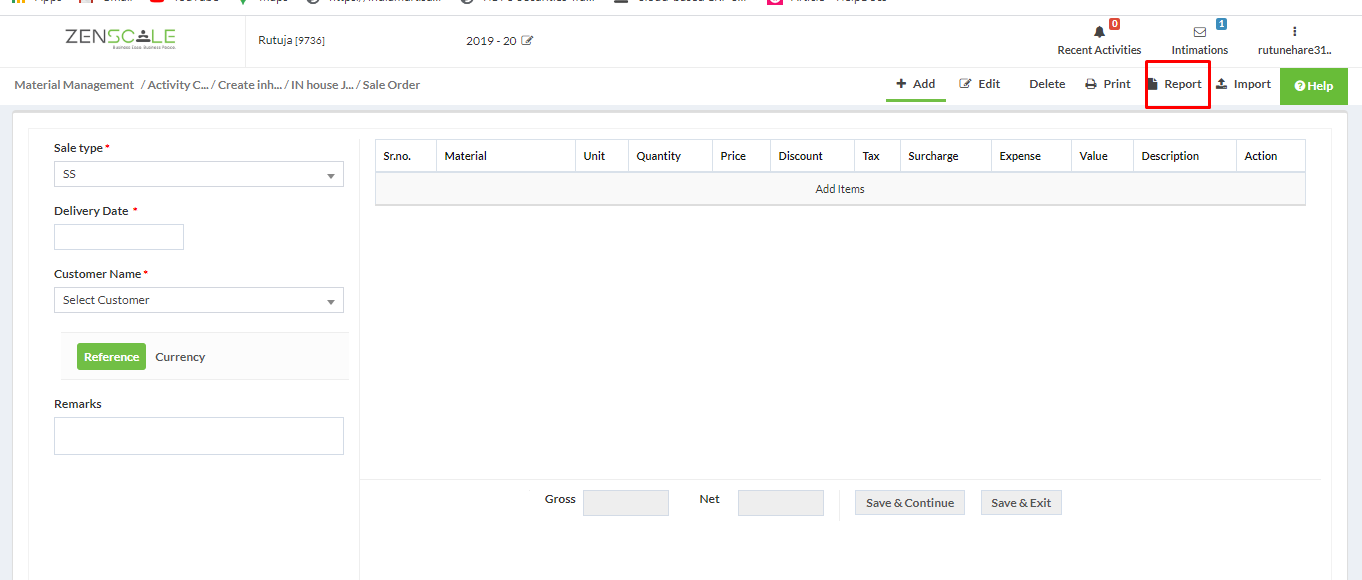 14. You can verify or download the report as well.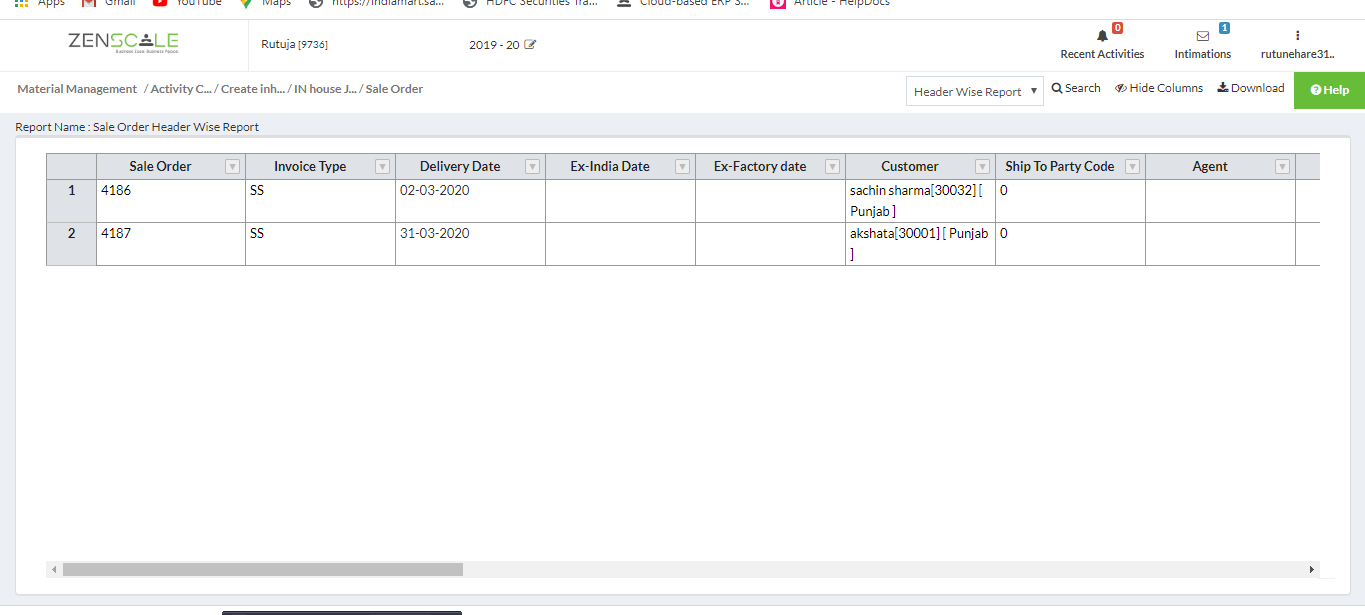 15. Then go to inventory and click on stock assignment.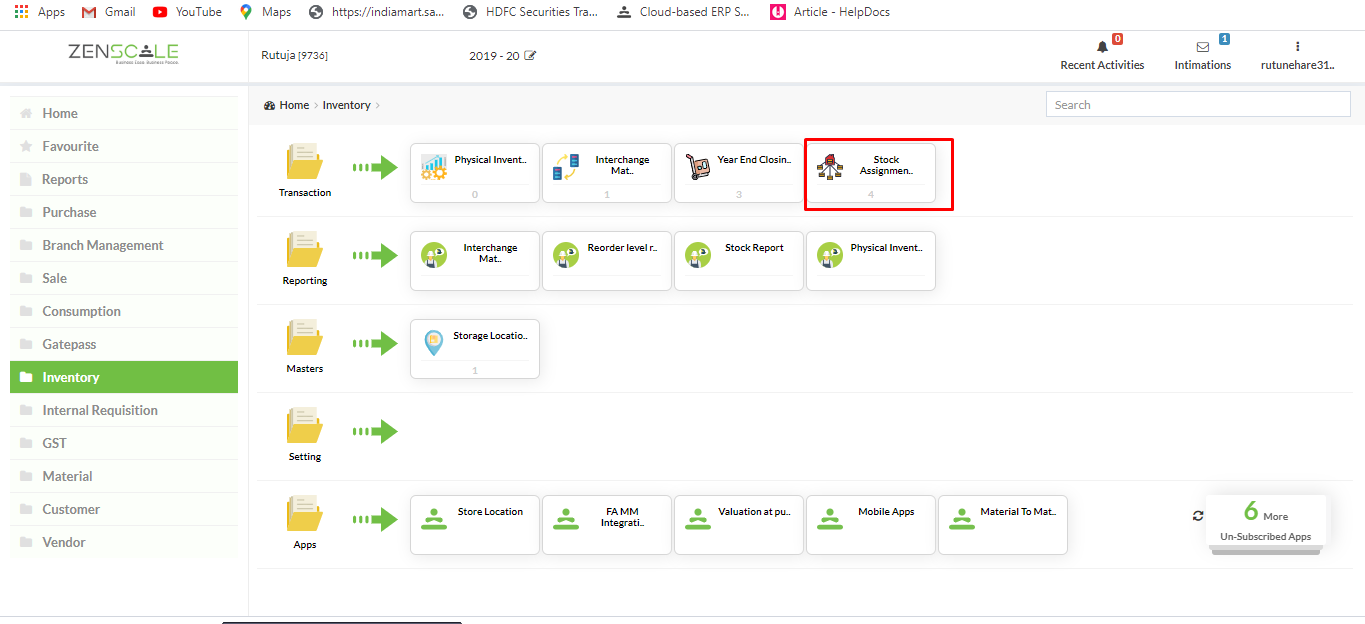 16. Select the material and fill all the data.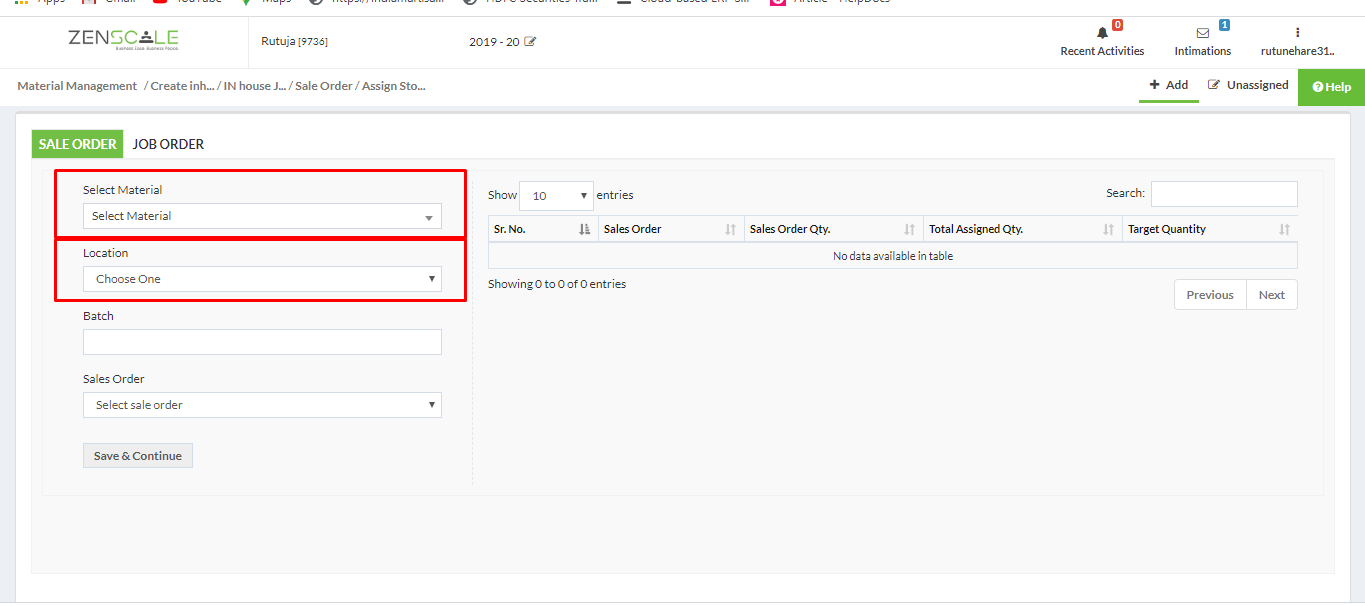 17.Select the created sale order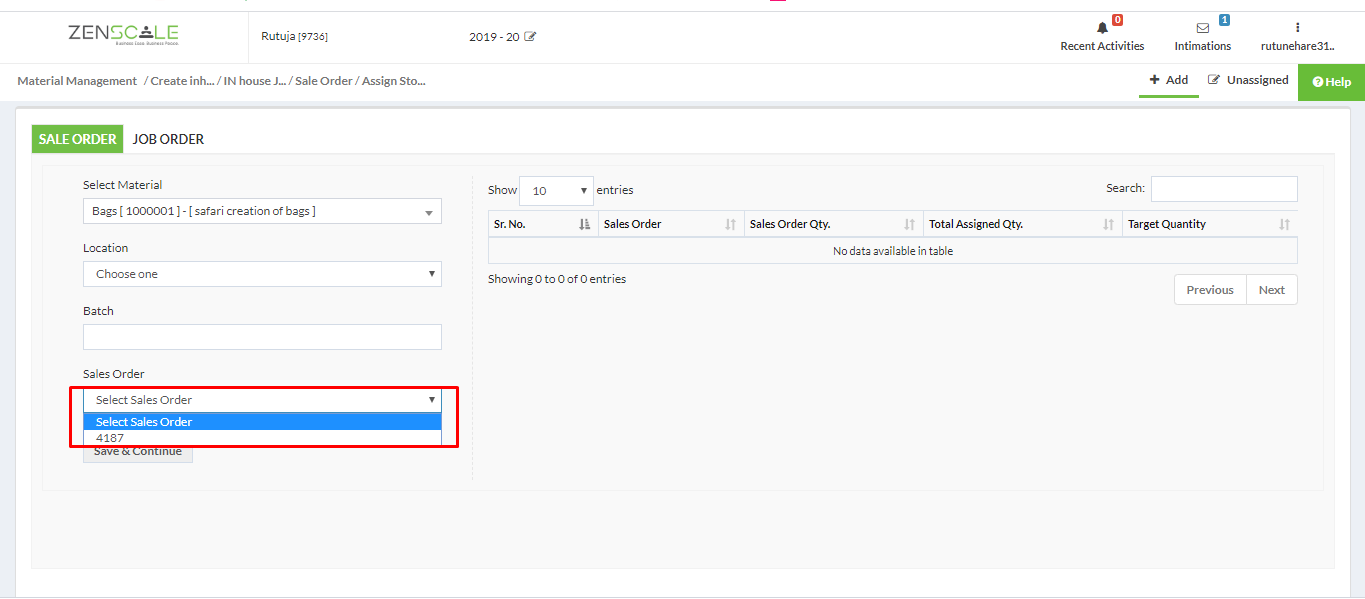 17. After selecting sale order add target quantity,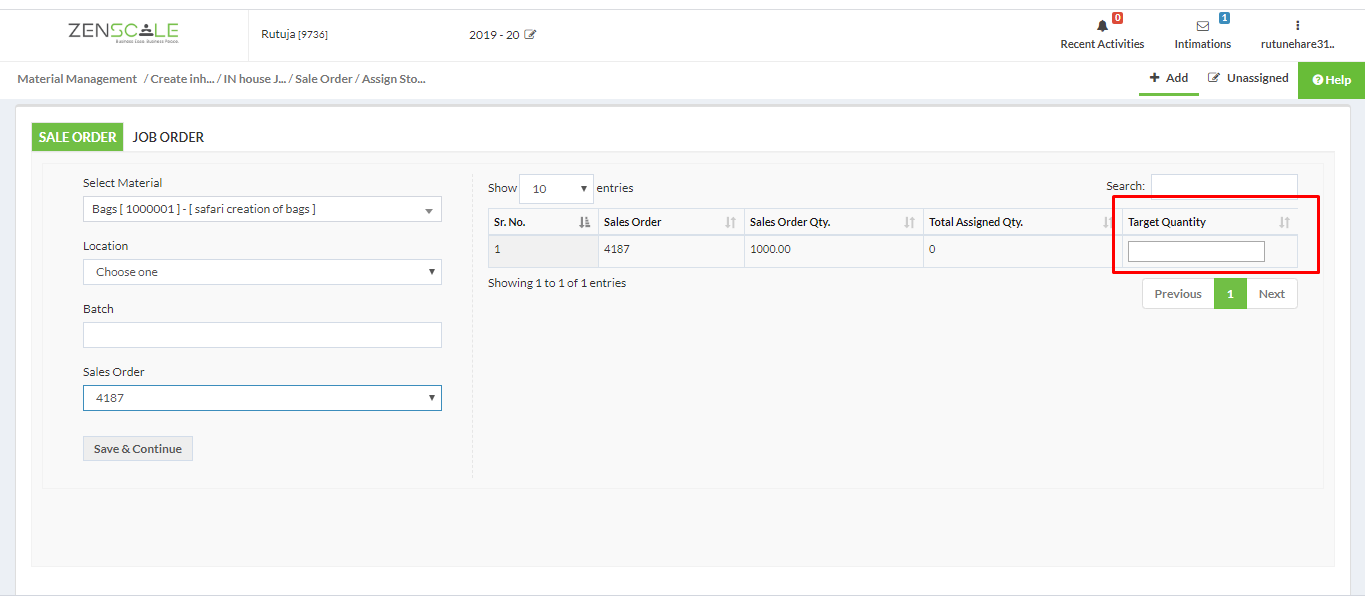 18. Click on save and continue.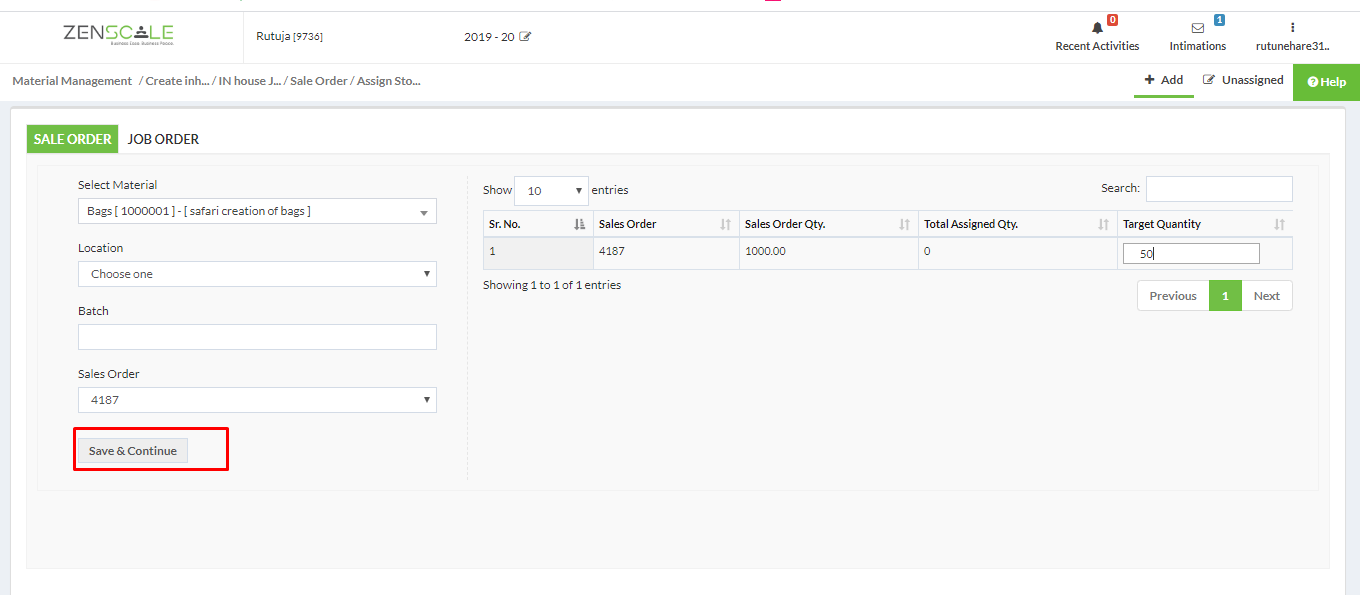 19. The stock is assigned against the sale order.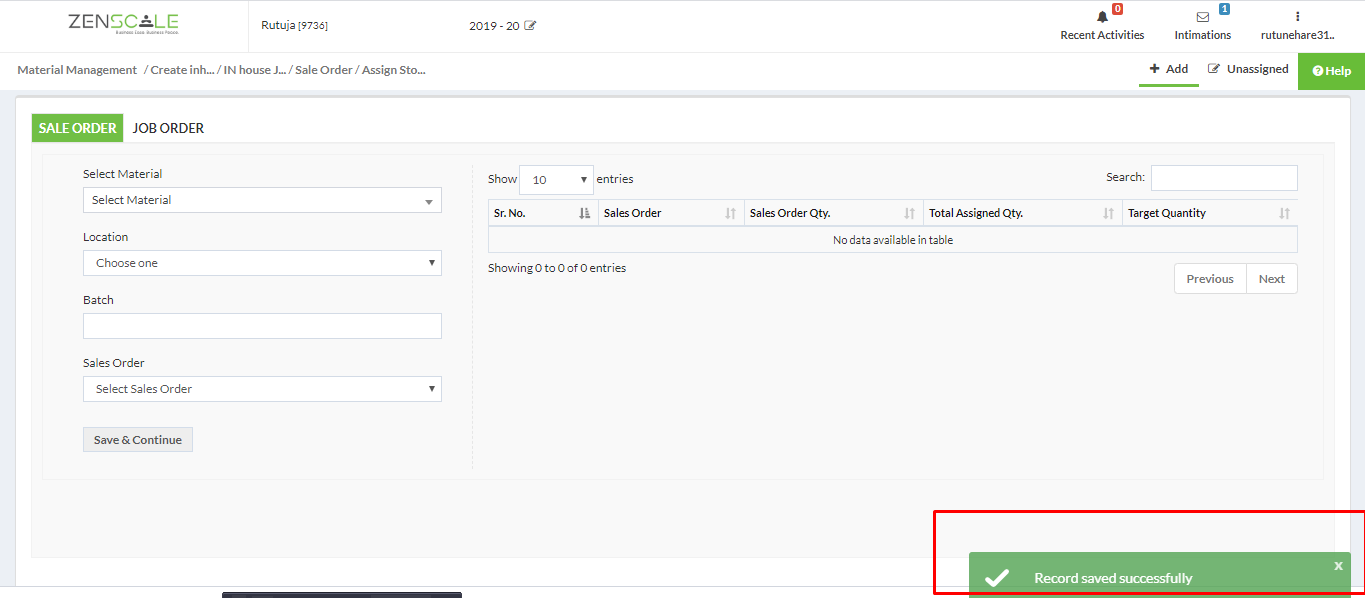 20. To unassigned stock, click on "Unassigned".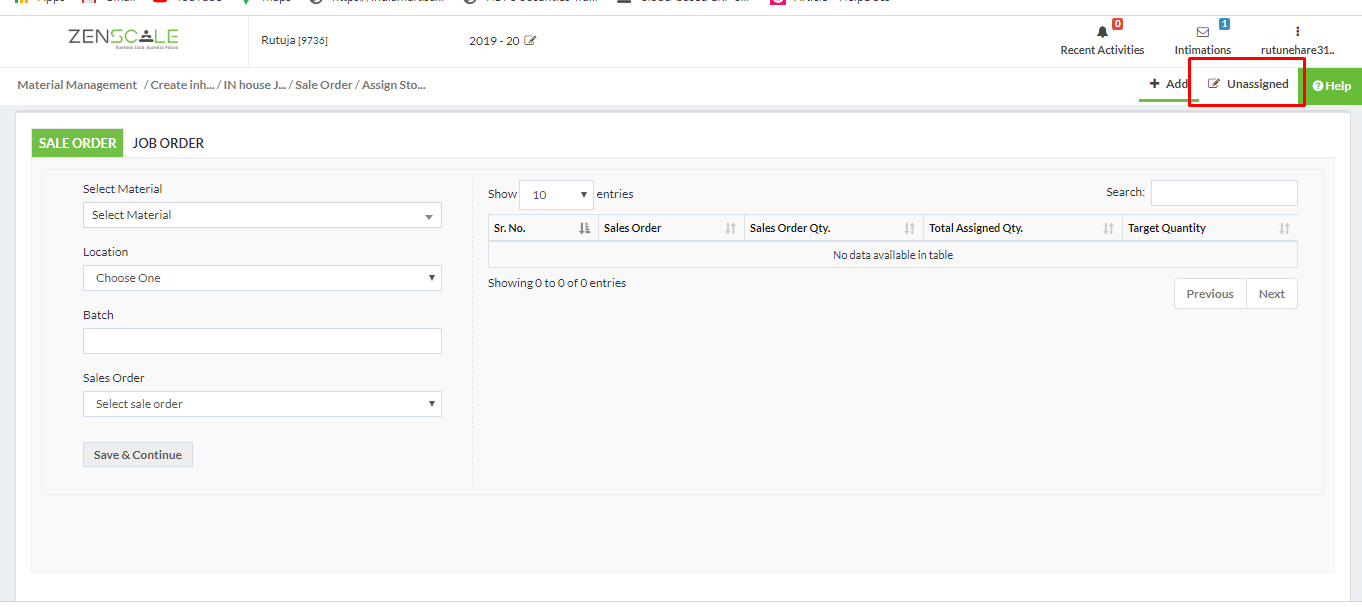 21. Select the sale order.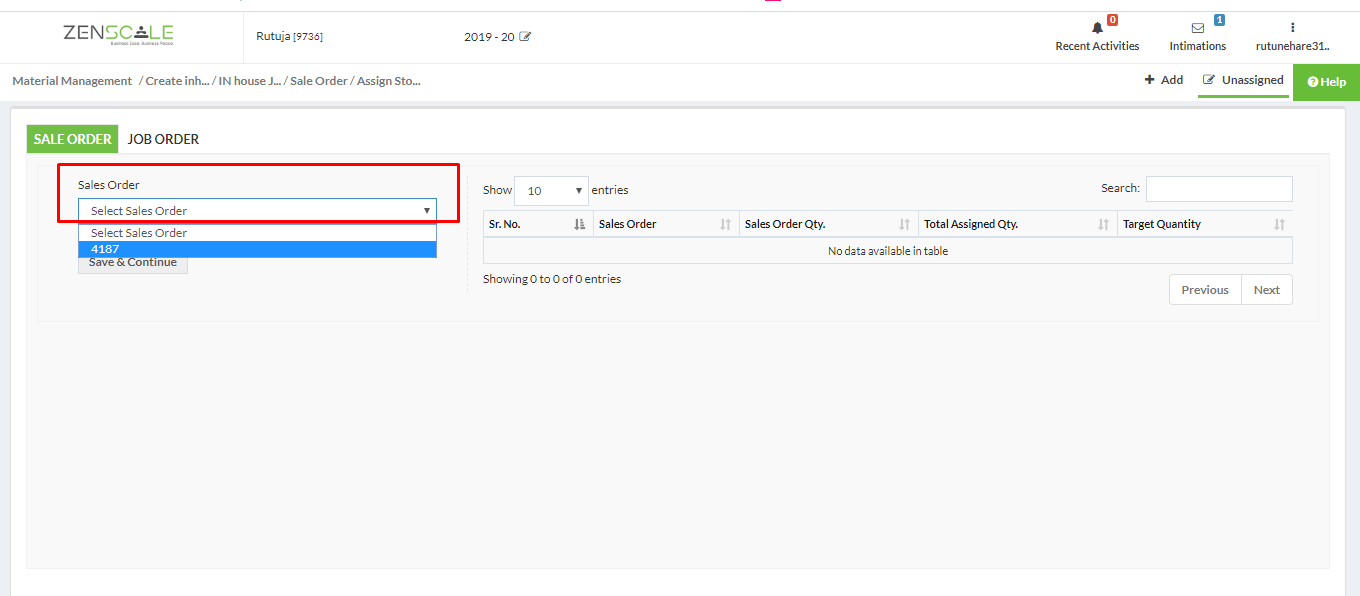 22. After selecting the sale order all the assigned materials will show in the right table.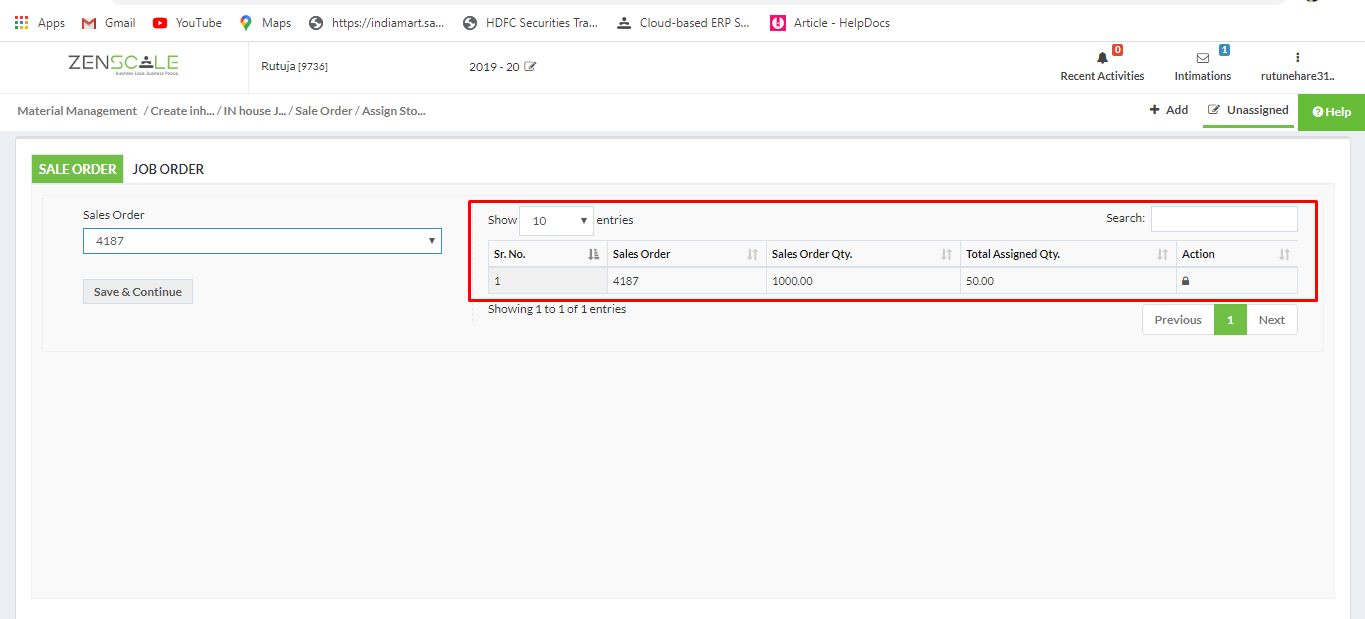 23. Click on save and continue, Material unassigned successfully.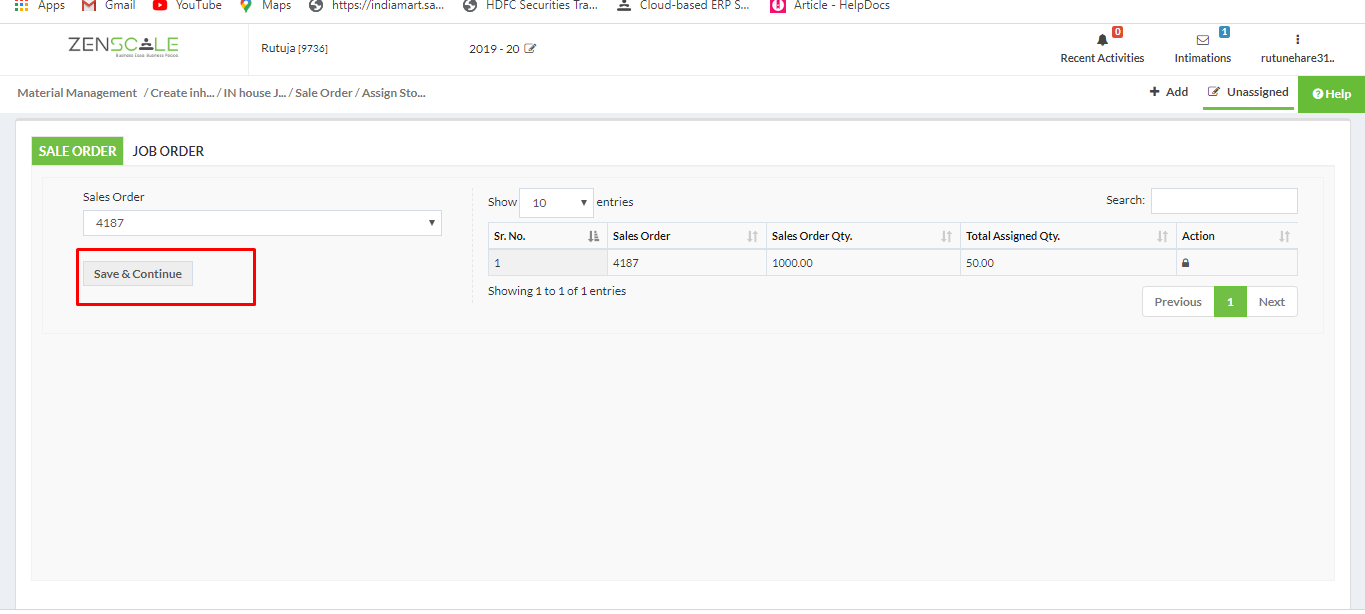 24. To see report of stock assignment click on stock report in inventory module.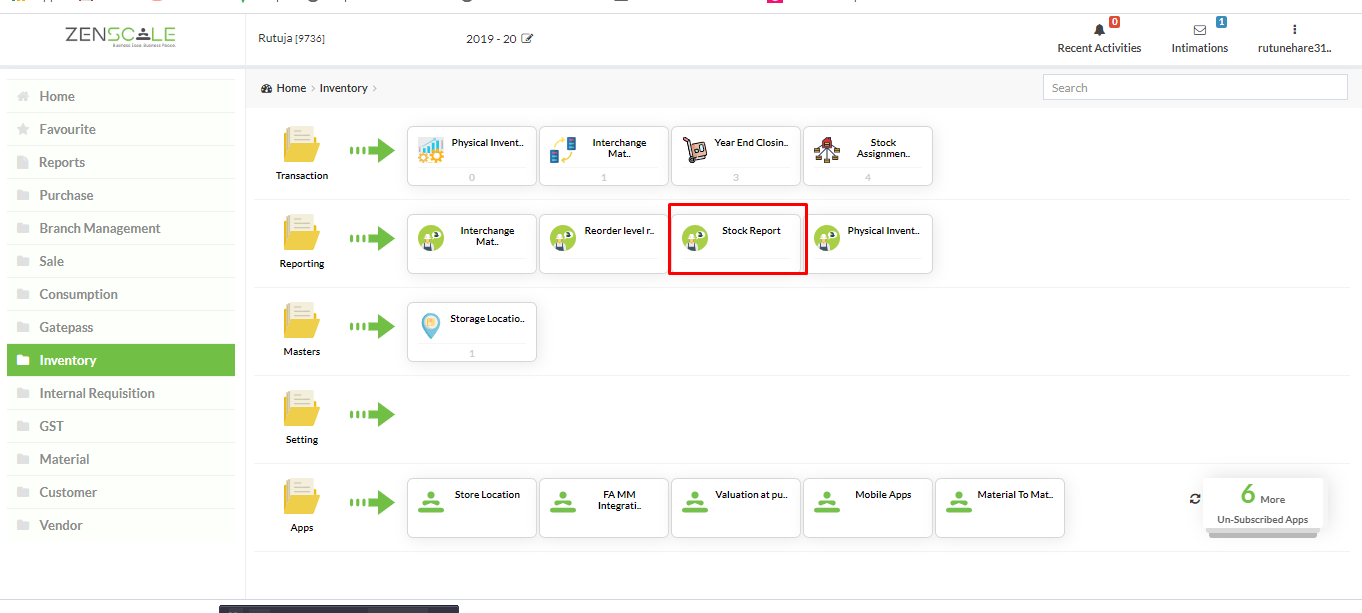 25. After clicking on stock report the report of stock assignment will show,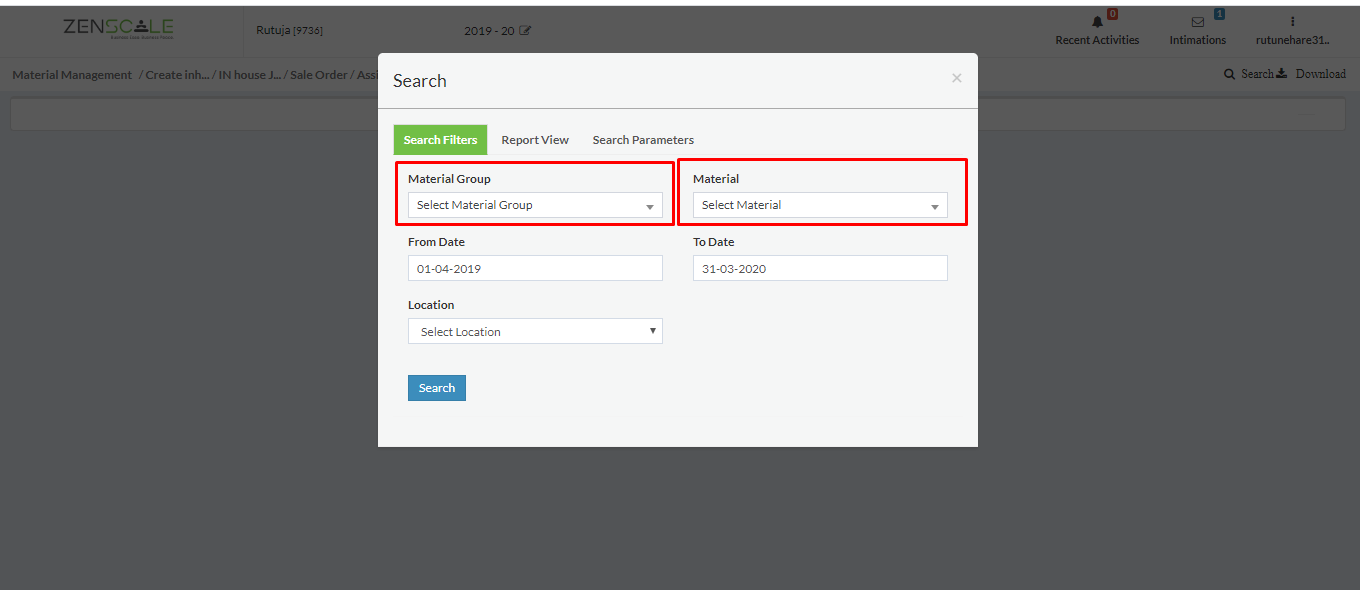 26.After that click on search.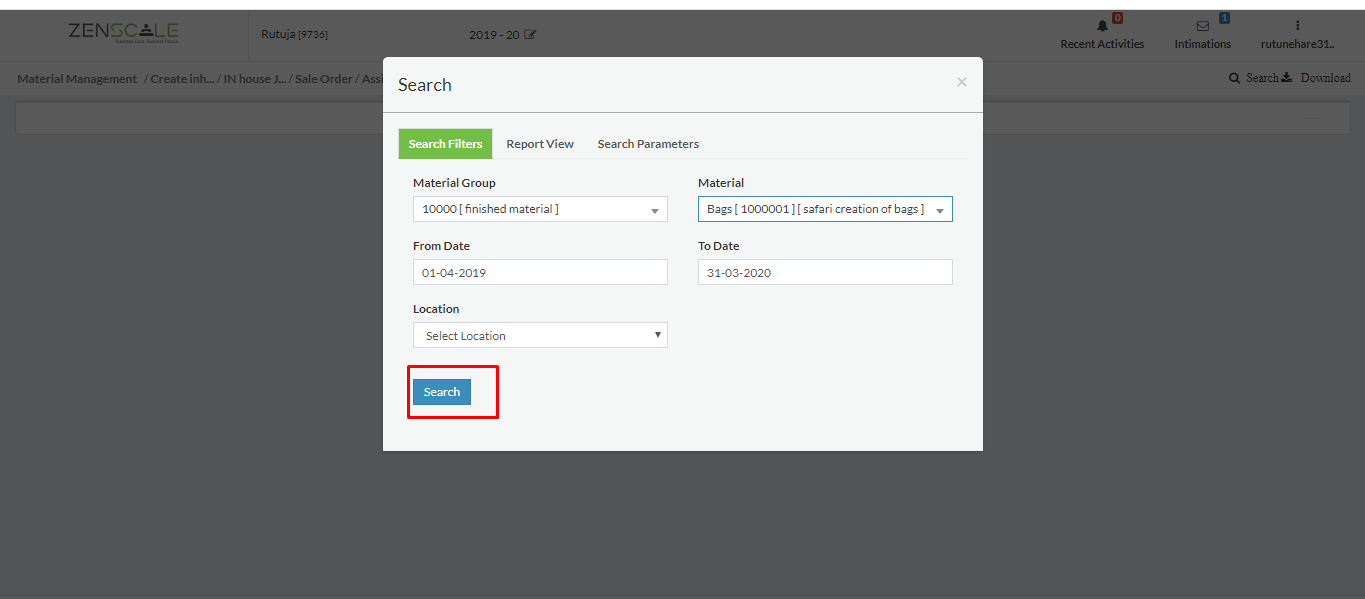 27. The stock assignment report will show.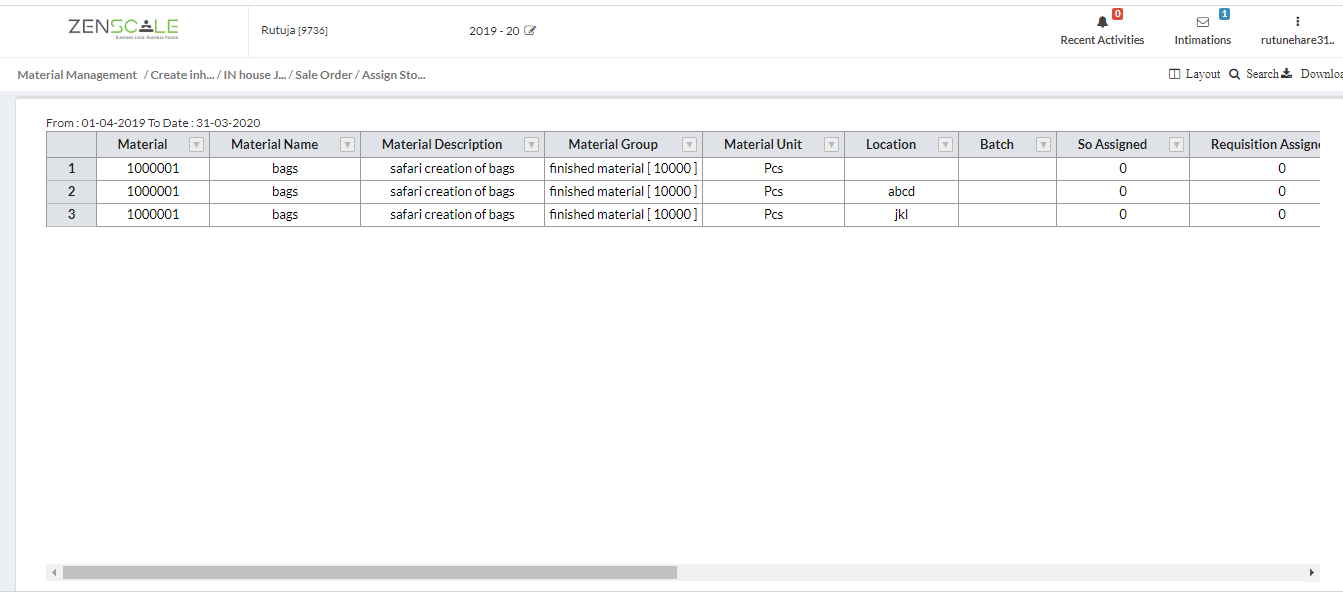 The same procedure allow for job order in stock assignment.