How a Steel Forged rolls manufacturing subsidiary of UK Streamlined its processes and Improved efficiency?
How a Steel Forged rolls manufacturing subsidiary of UK Streamlined its processes and Improved efficiency?
Updated by Rahul Kanda
Steel Forged Roll manufacturing subsidiary of a UK based technological leader
 Chennai, Tamil Nadu
Subject of the Case
How a forged rolls manufacturing company streamlined their operations to manage the inventory and production processes.
About the company
Chennai based company specializes in wide range of forged rolls with specific customization for steel, cement and forging industries. The aim of the company is to provide high quality and economical solution to all of their clients.
Company follows strict quality control measures sets to meet the customers' satisfactory level. To make the consistent high quality production, they believe in hard work, attention to details, and procedures for monitoring and assessment.
Company is a subsidiary of a UK based technological leader in this field.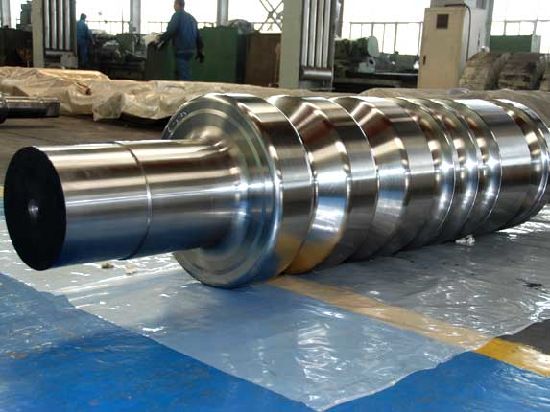 Overview
During our first interaction with their production head, we analyzed the following shortcomings due to the absence of inventory and a production planning tool:
Calculation of the inventory was manual due to which it was difficult to track the raw materials required against new Sale orders received.
Due to delays in raw materials procurement, customer orders sometimes got delayed.
Since BOM Calculation was Manual, it was time consuming and error prone while calculating exact requirements against a Sale order and exact inventory in hand.
Because of the manual system, real-time tracking of Production on shop floor was missing.
Furthermore, they wanted a system where they could track the machines in working and the machines on which Job orders could be prioritized.
In this Multi processes department Industry a tool which can offer multiple users with real-time tracking became the mandate of the hour.
Approach
At the time of the demonstration, we understood the need of the customer and came up with the following approach:
Master creation of activities/process, BOM, & machines that help them to get organized report and keep the record digitally.
Linkage between sale order and job order to get idea about the required raw material. For instance, at the time of job order creation system gave the provision to connect the job order with particular sale order and allowed users to follow all the procurement against particular job order/ sale order number.
Component planning and hierarchical job order to company to create component's job orders and purchase orders from single window and the linkage of purchase order with each job order.
Further, an easy to way to maintain the occupied machines through operational planning became a useful tool. This feature allowed them to engage the machine according to their timeline.
Mobile application for the store person to issue the raw material against particular job order and to particular department helped company to manage inventory on real time bases. Similarly, the job order confirmation mobile app gave them real time production process status.
With the help of multiple user creation, they gave limited access to every user to complete their work on time and get immediate response from them.
With the above mentioned features, trace-ability of inventory became easy for the company and confirmations of the process became single click operation. Owing to this, their team was able to complete the processes gracefully.
Features offered
Following features were offered to attain desired results:
Material Creation
Purchase order and invoice
Sale order and invoice
Consumption
Inventory reports
Job order creation
Job order's linking with sale order
BOM creation
Activities/process creation
Piece wages
Access authorization
Operation planning
Component planning
Zen consumption (Android based mobile app)
Zen confirmation  (Android based mobile app)
Results
Following results were achieved post the implementation of above mentioned features:
Company started maintain their inventory and production process digitally and every single piece of information became visible to the owner.
 It gave the full knowledge of components and its current stock with a provision to create the Purchase order from a single window. This resulted in heightened efficiency in handling orders. Job order for sub-components is also generated automatically resulting in zero shortage during final fabrication.
The 100% utilization of machines became dream comes true for the owner.
Component planning helped company to assign the stock or purchase the stock against particular job order. Moreover, the hierarchical job order gave a perfect report to the upper management about the job orders created by his team. In this view, a user can access component stock report and a job order status report.
The approval system on purchase order helped management to have full control on procurement. Also, access authorization maintained the hierarchy level in company.
Conclusion
With the implementation of Zenscale cloud based solution client achieved:
Real time bases inventory report
Maintain the purchases
Tracking of production process
Start creating indent on the basis of sale order requirement
Activity wise confirmation reports
Easy access to second unit
Immediate effects of consumption on inventory