Out source Job work issuance
Out source Job work issuance
Updated by Implementation
What is Out source Job work issuance?
In out source job work issuance refers to the process of issuing the resources of the company, ranging from materials or services , to complete the tasks or projects that outsourced by other company to your organization.
Overview
It implies using organisation own staff or resources to perform as additional task of other companies.It is a system that maintains the entire out source procedure starts from receiving the work to its final delivery. Main work of this feature to complete the tasks or projects that have been outsourced through vendor issuing outsource to the company from other organizations.
Use cases
Suppose that there is company Of Parveen Steel Pvt Ltd. that manufacture bike but the company does not manufacture tyre so they outsource from vendor. Whatever they issue the company does this for their clients who outsource the demand.
When the company implemented Zen scale's out source job work issuance feature thus helps to keep a track of the resources, how they are being used, issuing of the order, and its final delivery.The out source work issuance feature helps them to keep track of every single issuing material through vendor outsource goods with crucial background details like the price.
Steps to be performed
Click on website
https://www.zenscale.in/pp/app_home_beta_new
1.The page will open.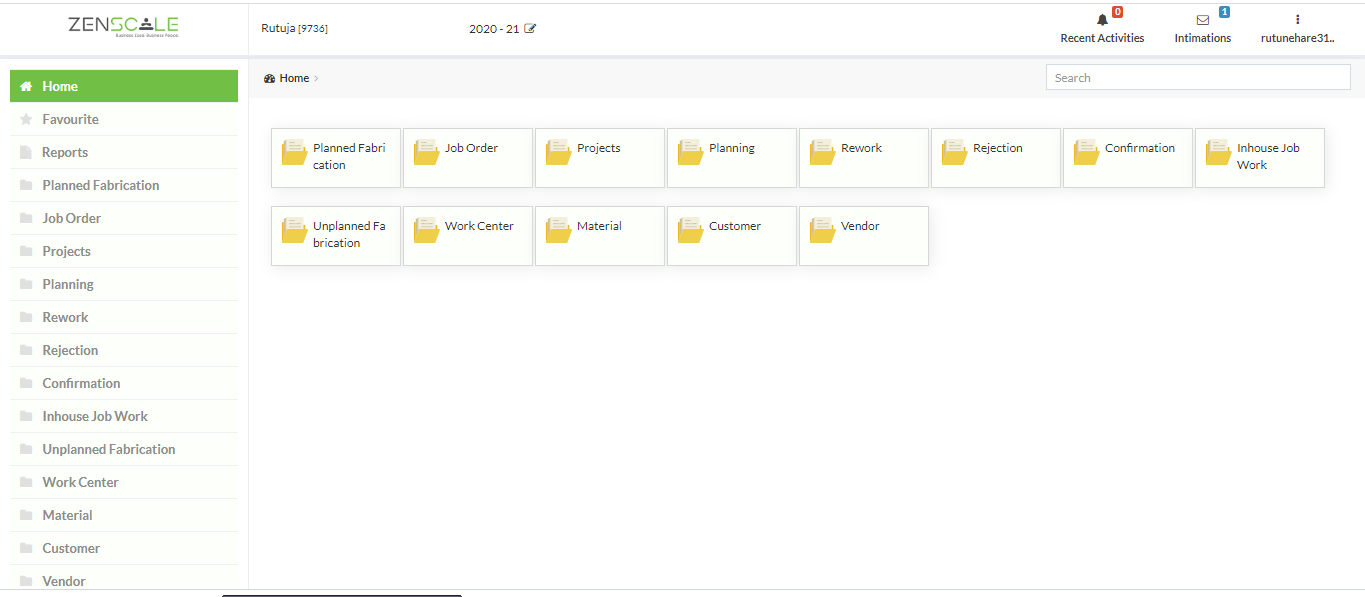 2. Click on planned fabrication and subscribed the app of planned fabrication and group outsource, click on planned fabrication.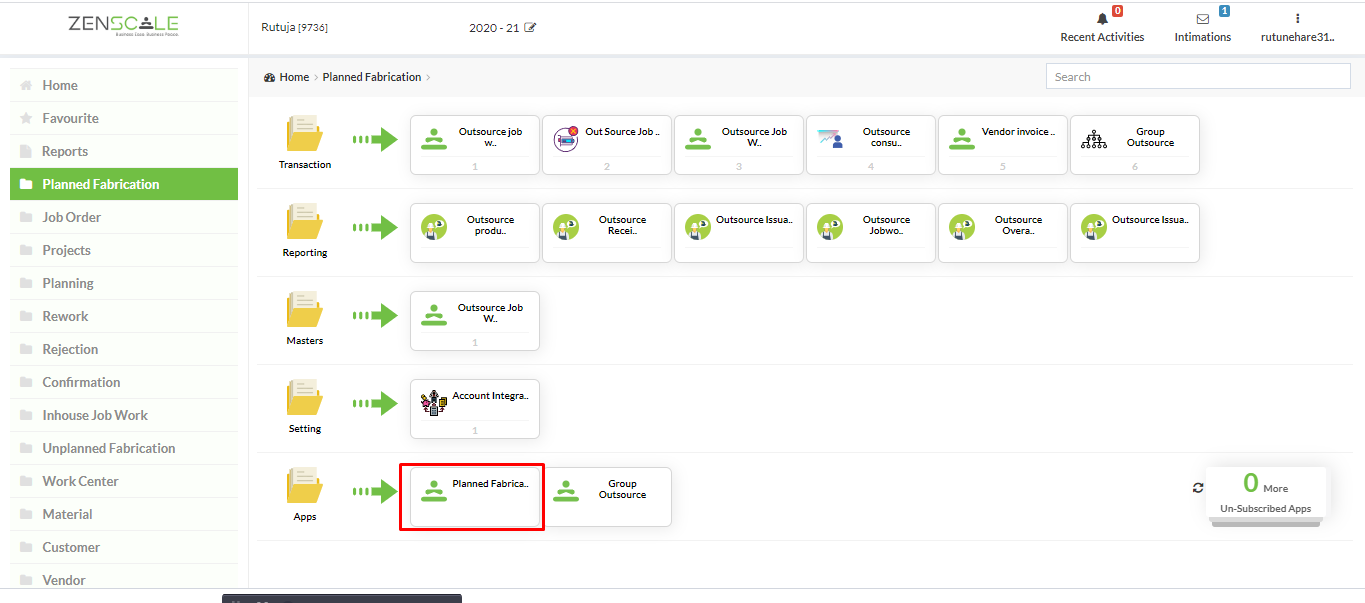 3. After clicking on planned fabrication on the setting.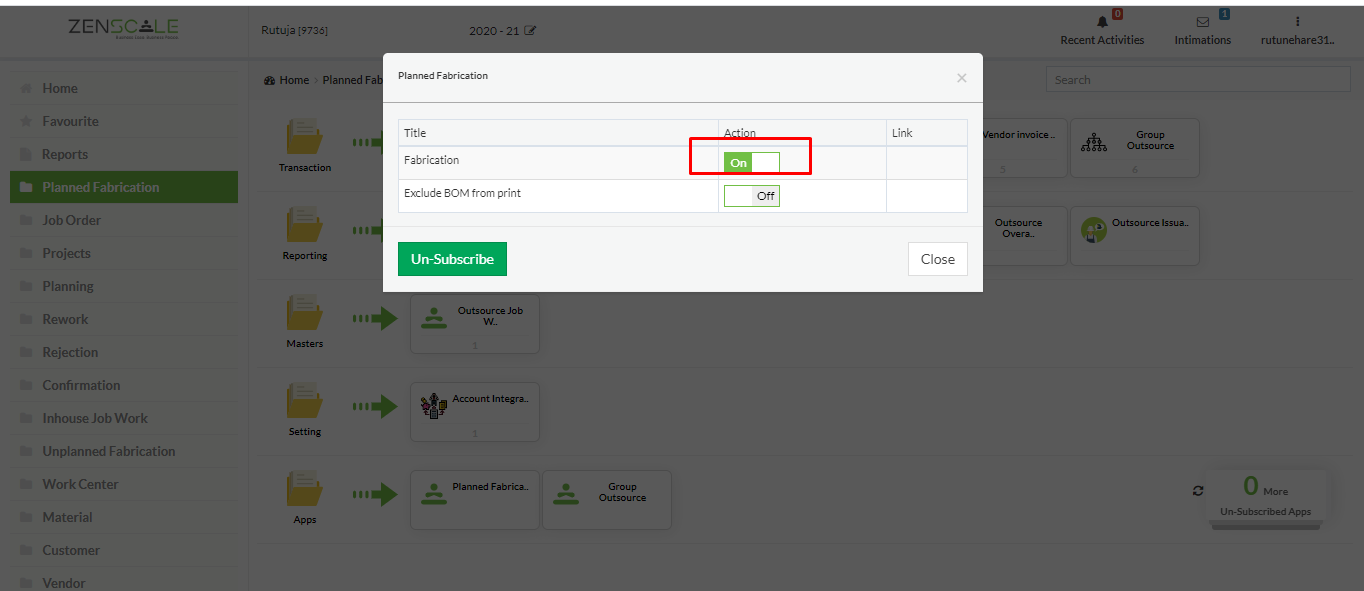 4. Also click on group outsource.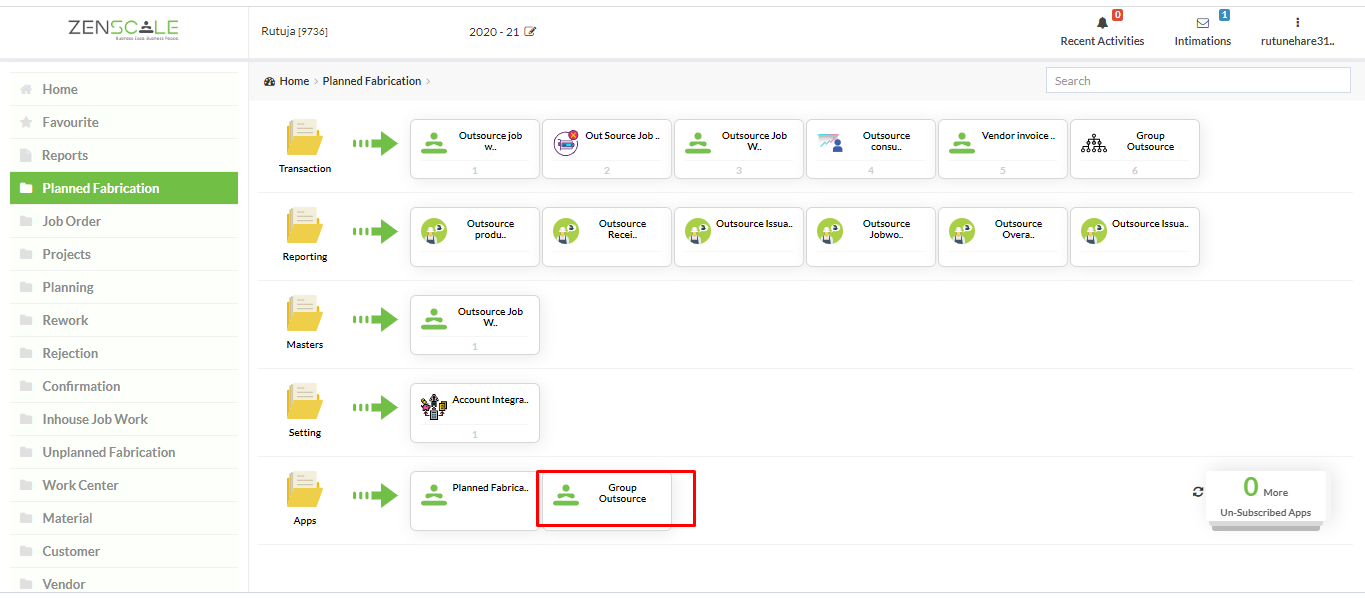 5. On the setting for group outsource.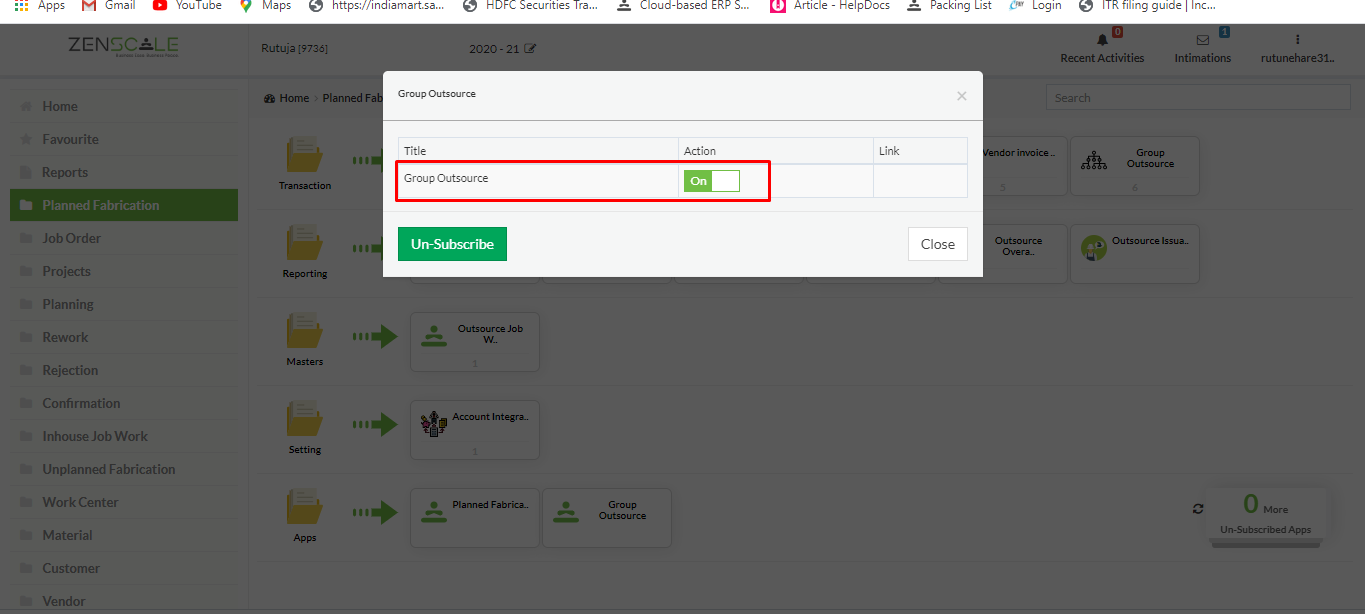 6. Click on Out Out source job work issuance.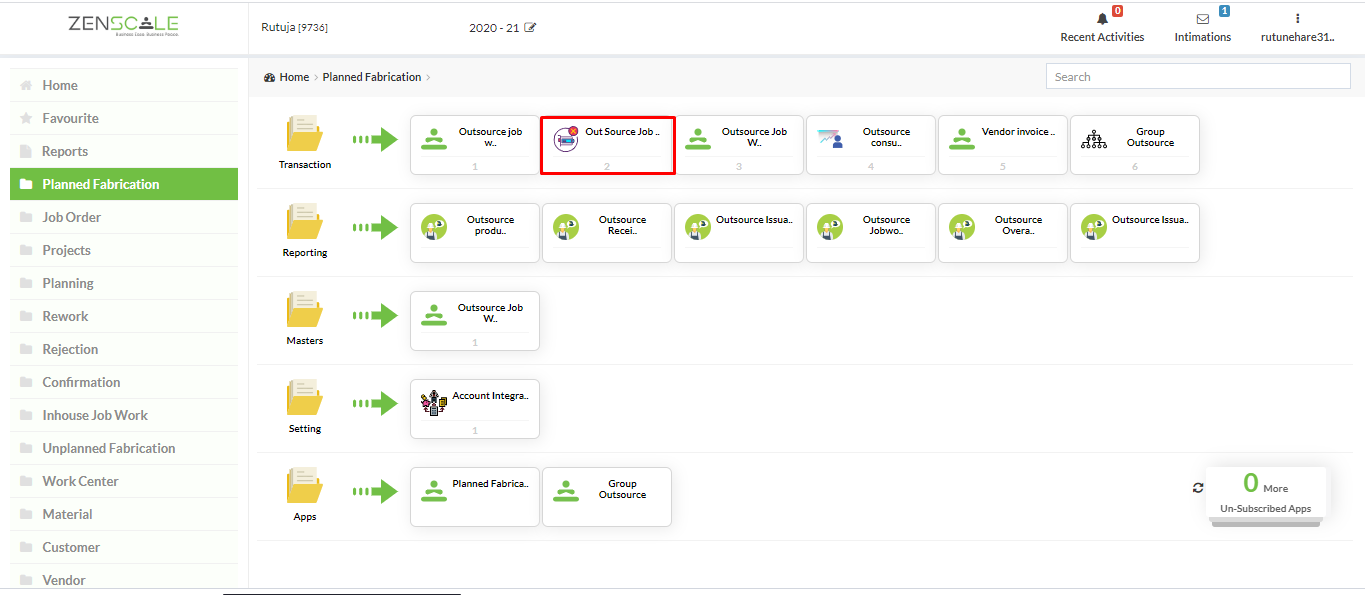 7. The page will open. Select outsource sub contracting order.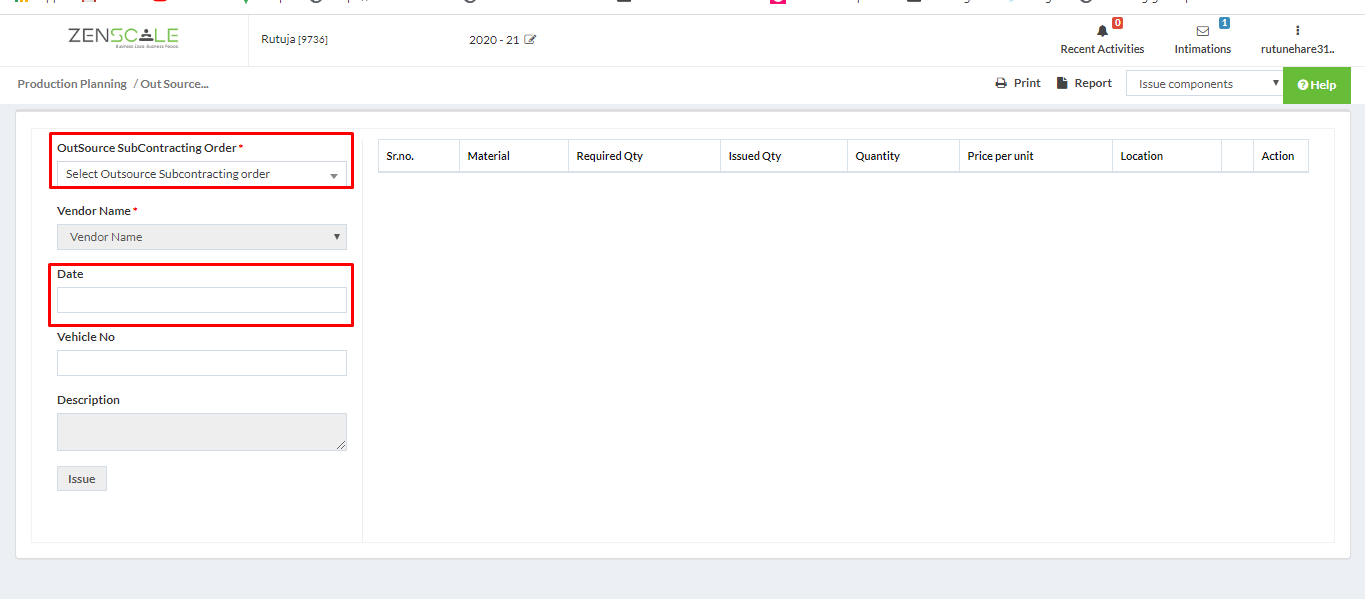 8.After selecting Outsource subcontracting order the page will show,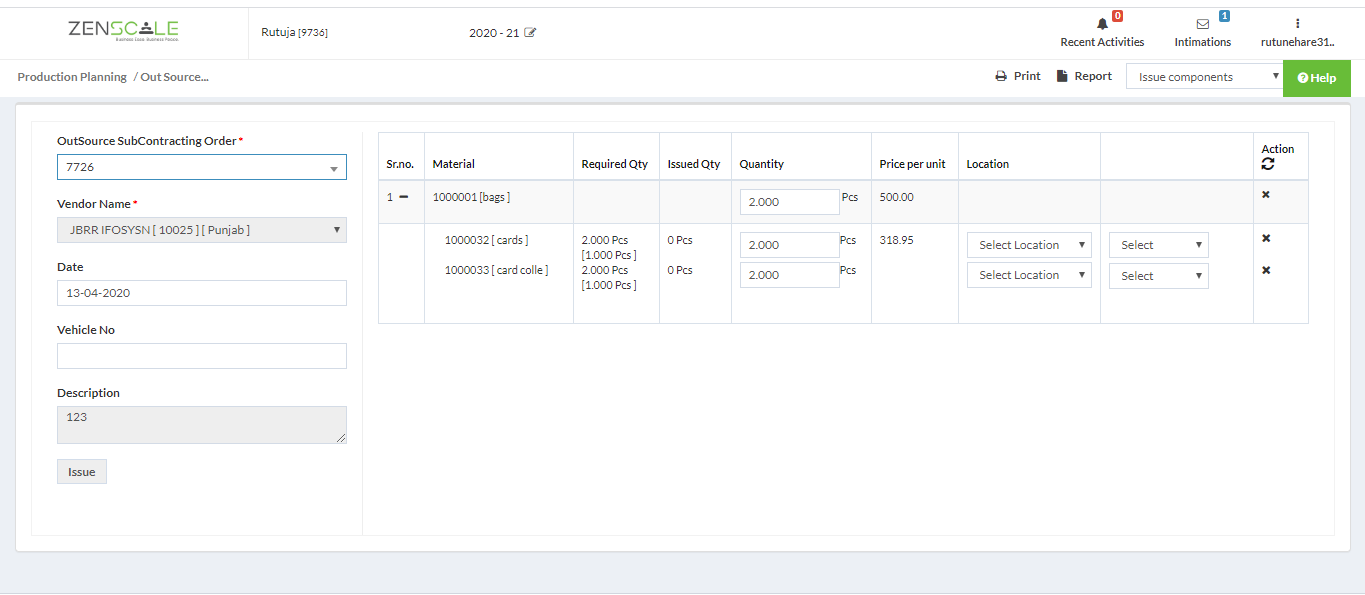 9. Then click on issue.

10. It will show that,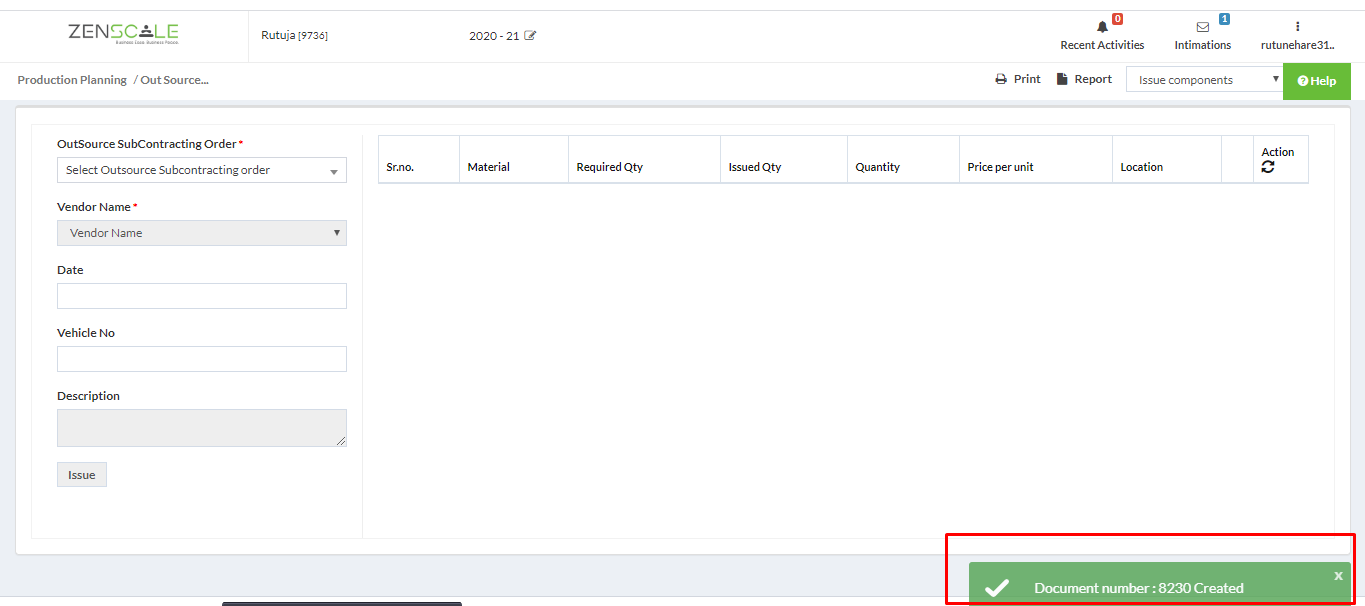 11. There is option for the next step i.e. receive material or vendor invoice clearance you can direct select by this option.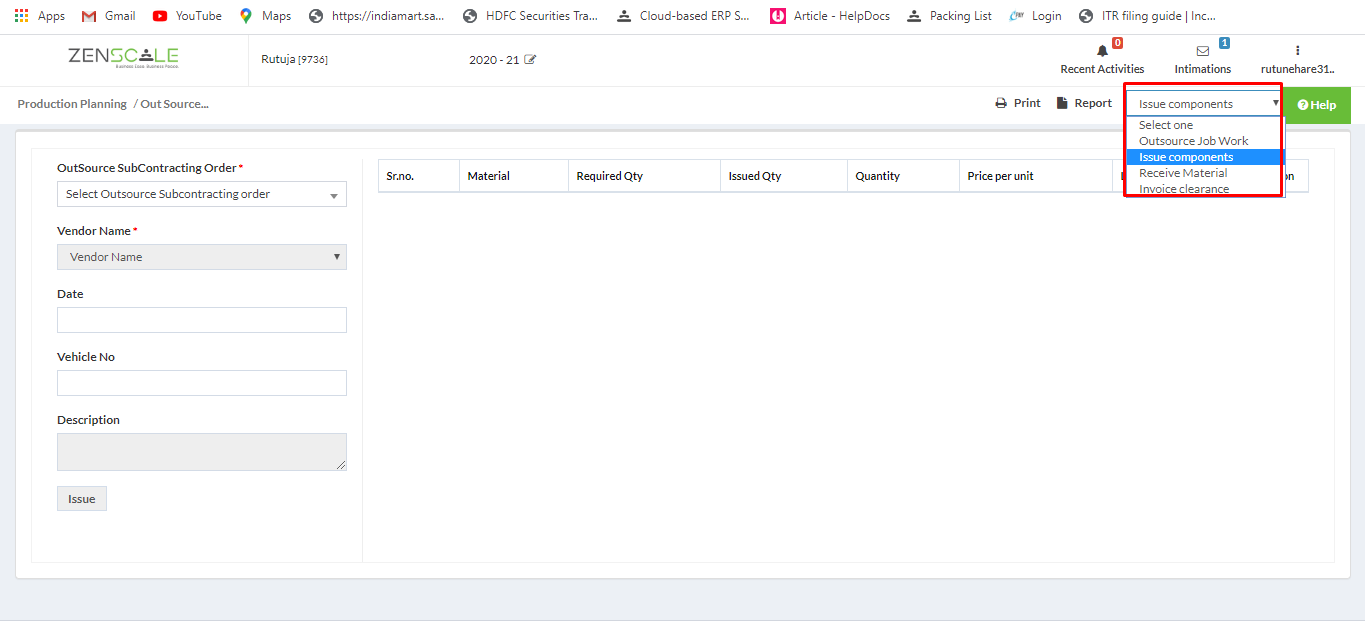 12. To see report click on report.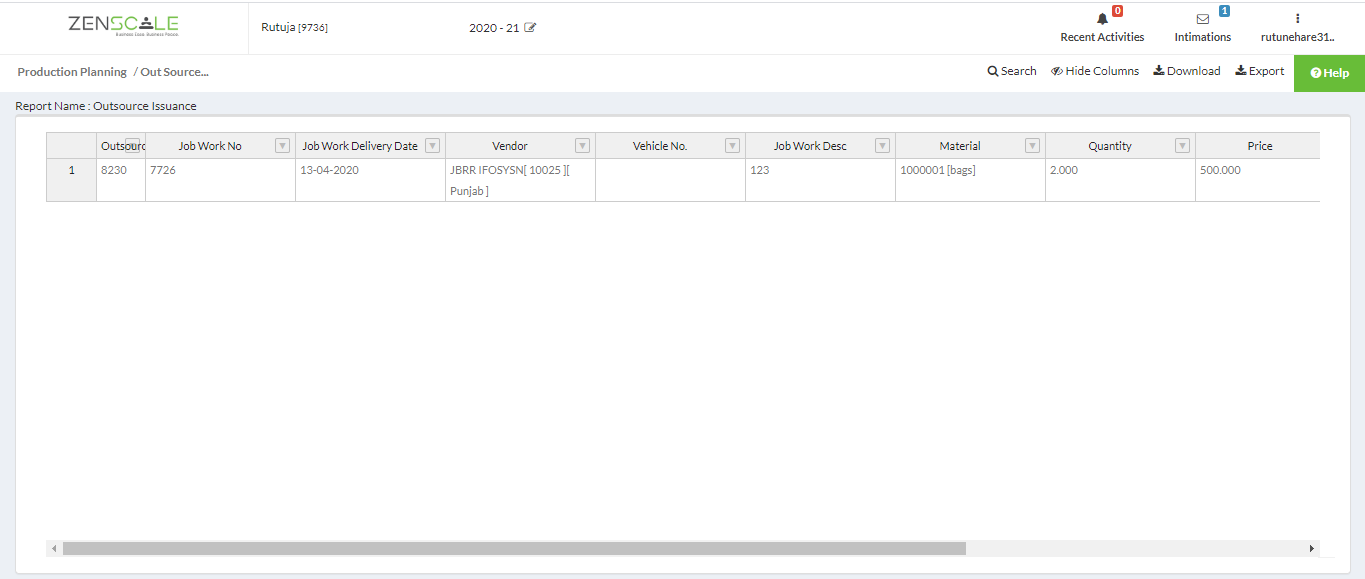 13. We report also generate through excel by clicking on download.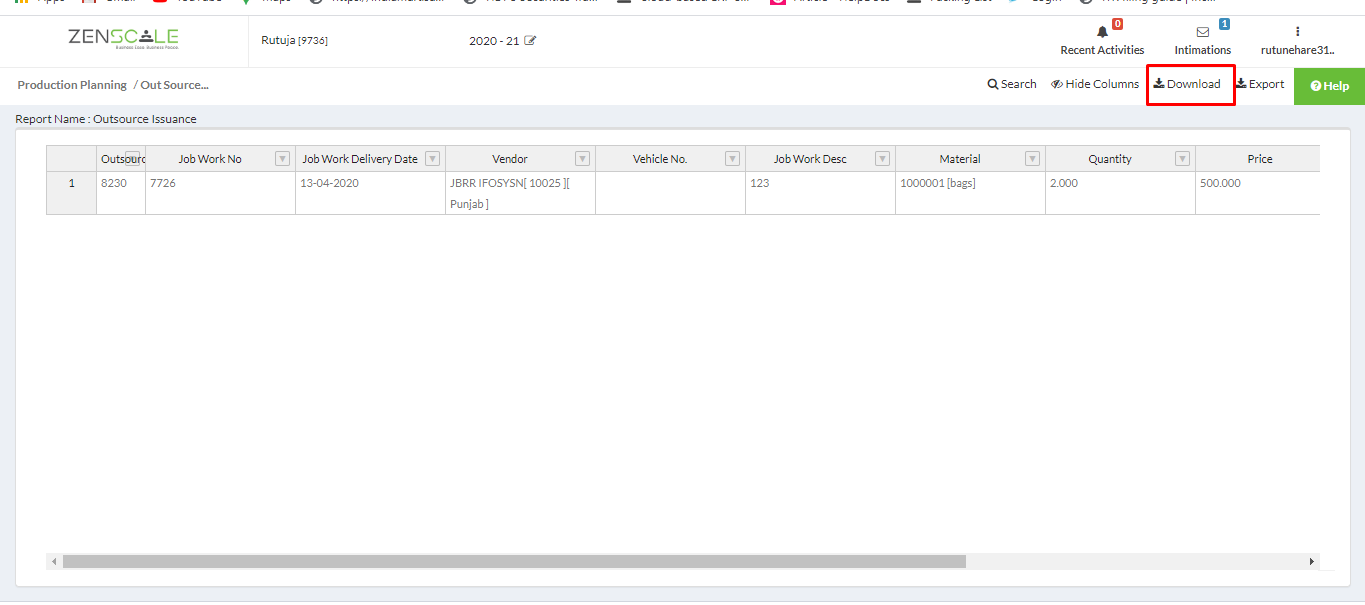 14. To get the print click on icon print.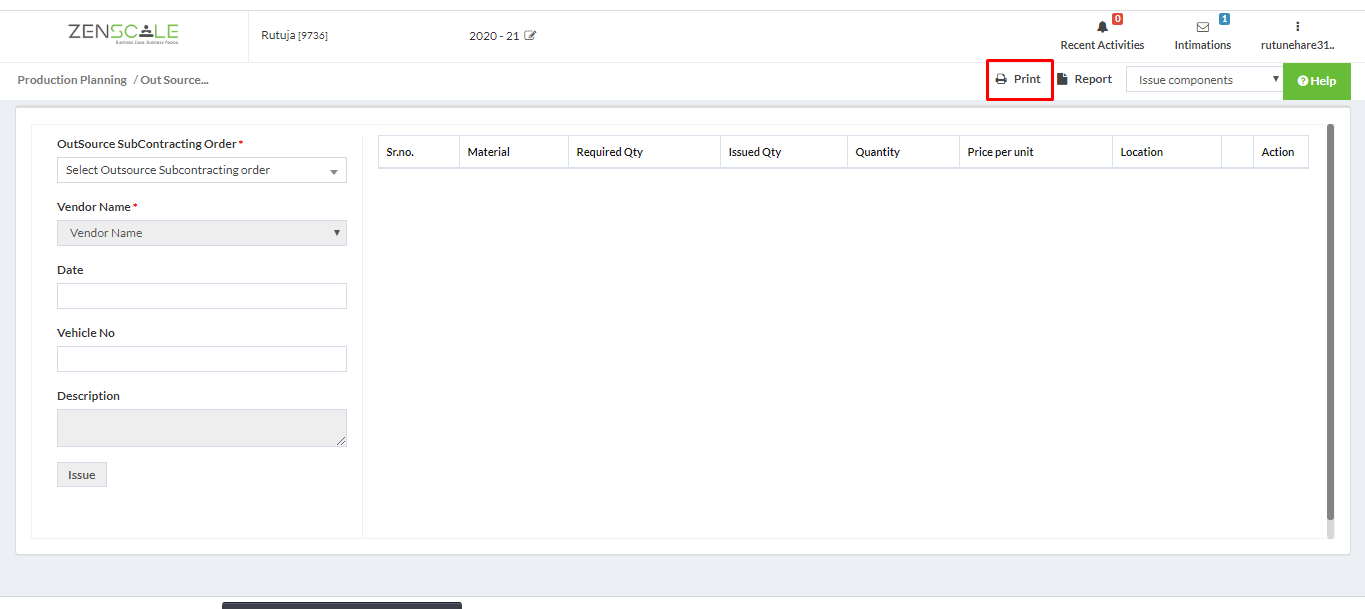 15. Select date created document in issuance and vendor.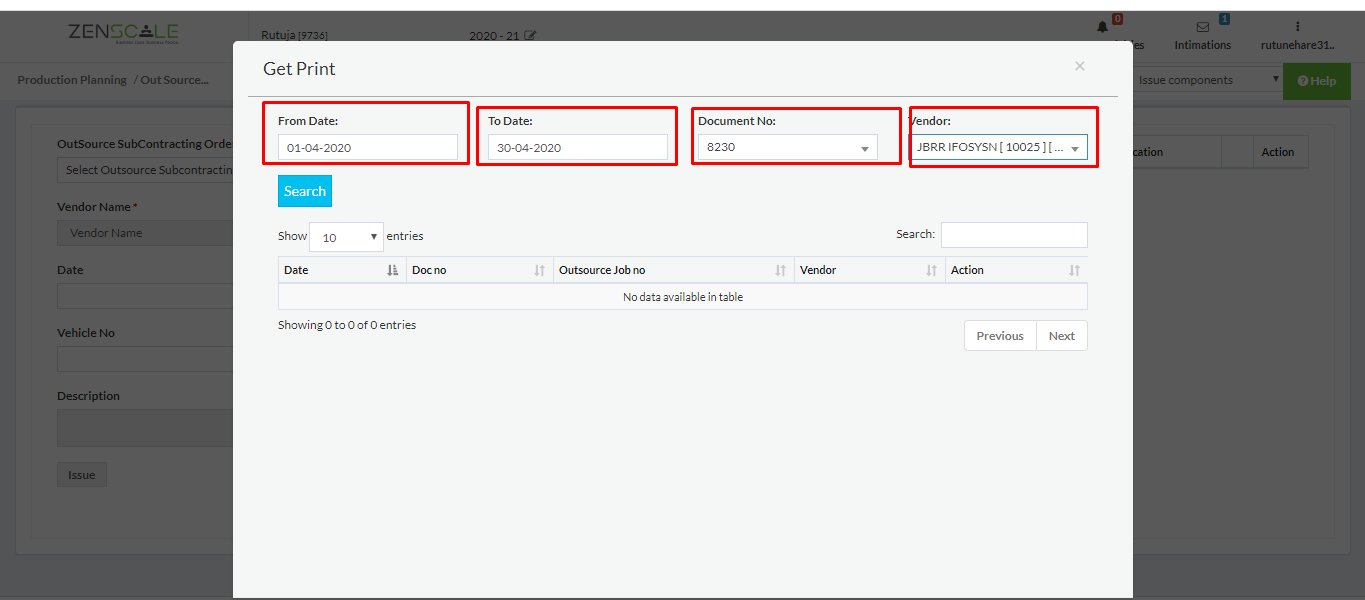 16. Then click on search.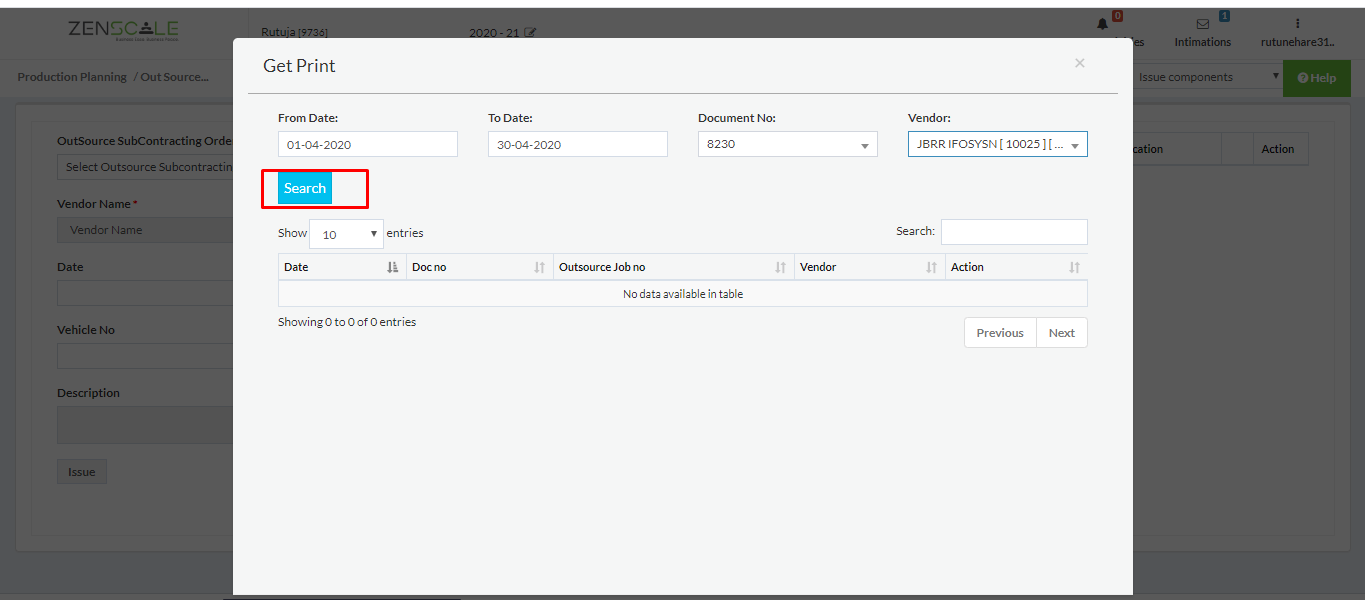 17. The page will, click on highlight which is shown in action column.
18. The print will show,