Updated by Implementation
What is Periodic Activity?
In Zenscale, Periodic Activity is used to forward the financial year balance to next financial year.
Overview
It pick the closing balance from 31st March and store it in 01st April.
Use Case
Suppose there is firm "XYZ Ltd". They have closed their books on 31st March 2021. And now they want to transfer the balances in next financial year i.e. 01st April 2021.
With this option, user can transfer balance to next year.
Steps to be performed for Periodic Activity
1.Go to Periodic Activity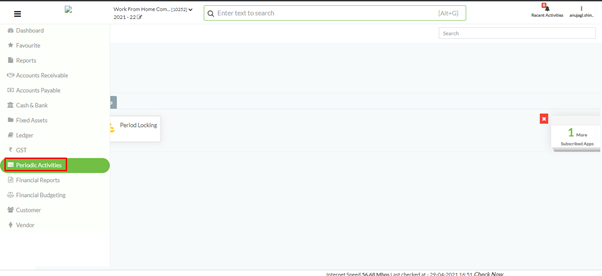 2.Go to transaction and click on Periodic Activity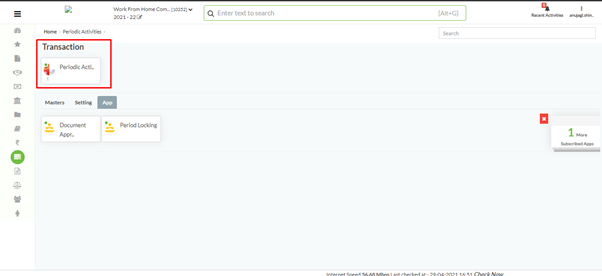 2.1.a)Here all balance sheet ledgers with balance are showing b) New financial year in which balance will be transferred is given above c)Click on update button.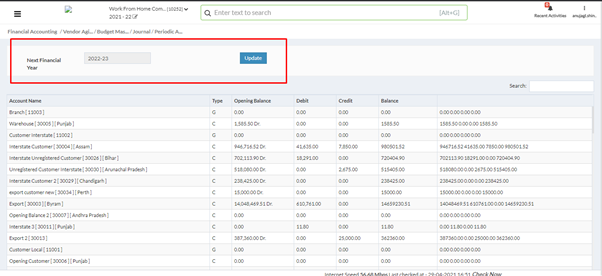 After click on update, the new financial year will be created in company code and balance will be forwarded in new financial year.