Updated by Implementation
What is Notification ?
Notification is a message on your phone or computer telling you that someone has sent you a message or put something new for you to look.
Zen Task provides a feature of notification via mail for the users. By activating this setting the users will get the mails notification for the Task Creation, Updation, Assignment and for closure.
Overview
Zen Task provides an option of email alerts to its users. Based on this feature the users will get a email alert of their activities such as task creation,assignment, updation of task, task submission and task closure.
Use case:
Suppose there is a consultant company which is working to recruit the employees for their customers. The user activated the "Notification via mail" setting, after that all of their users start getting emails for every activity in Zen Task they also get a mail if any other user comment on their task.
Steps to Create List
1. Click on Setting icon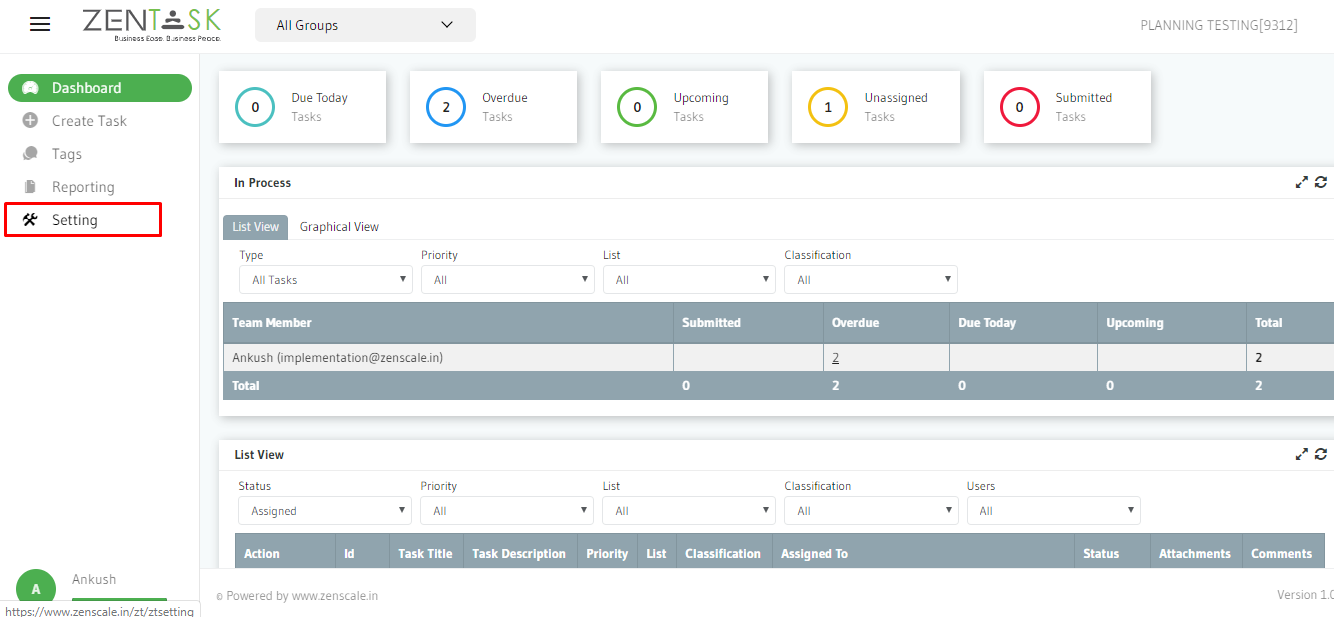 2. Now activate Notification via mail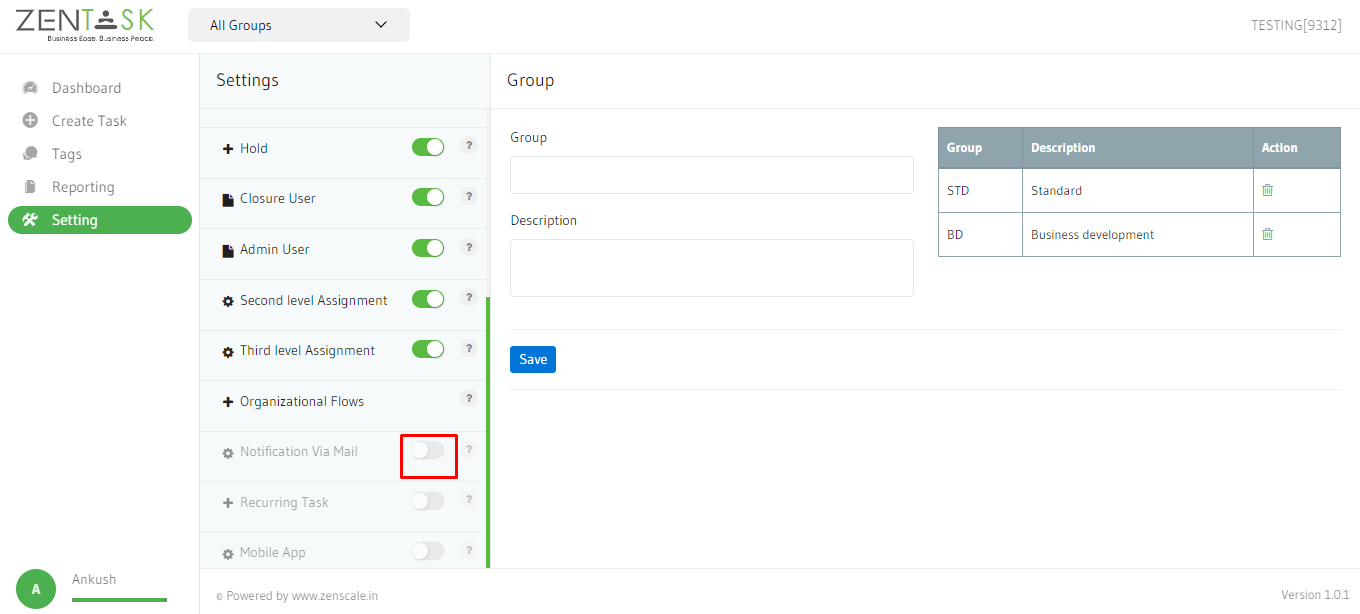 3. Then, click on Notification via mail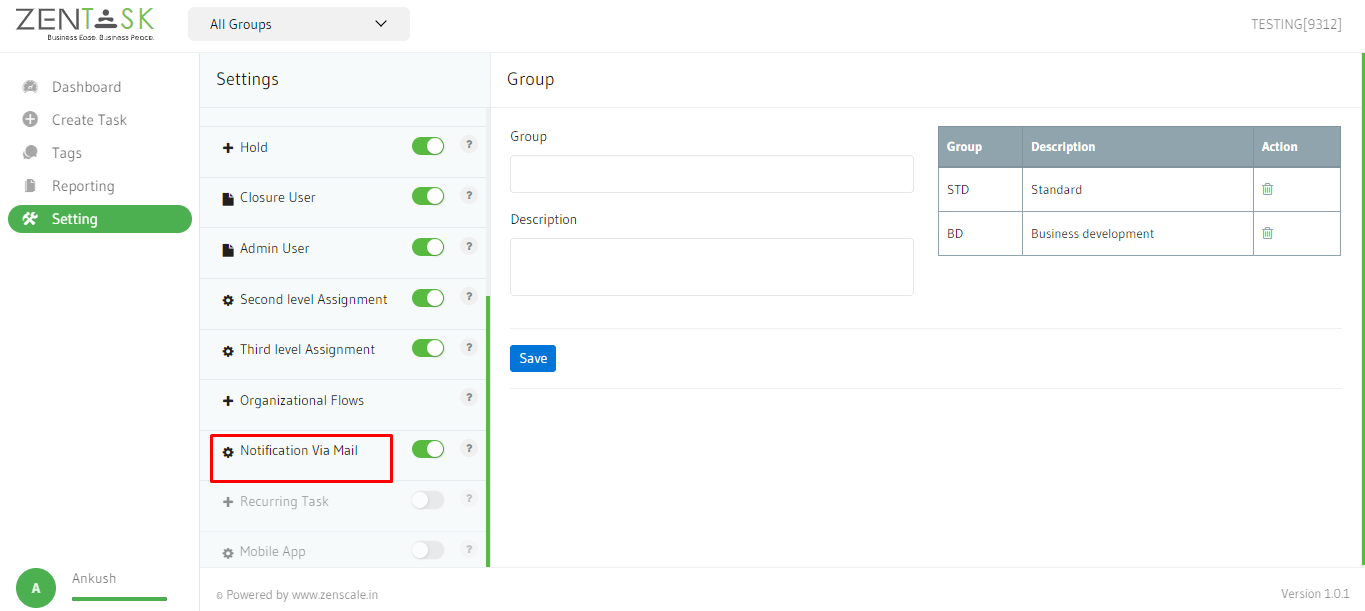 4. Here you can check for which activities the mail will be sent.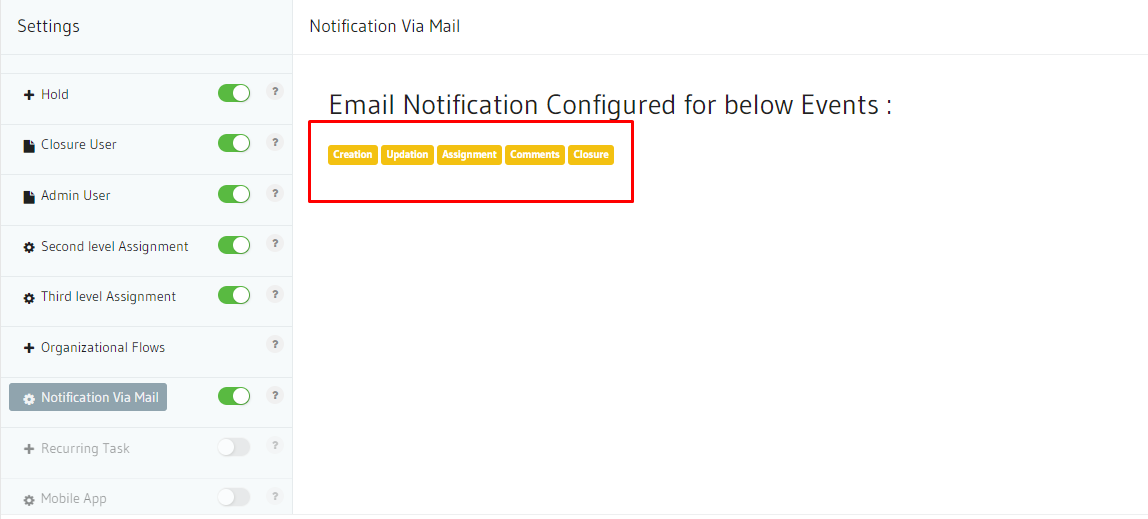 5. We will check the format of mail for the Task creation and assignment .