Updated by Implementation
What is Hold feature in Zen Task?
In Zen Task Hold feature is an option, with the help of this users can hold the tasks which are not required on that time. with the hold feature user can assign the status to all the tasks.
Overview
In Zen Task Hold setting is an option to identify the task's current status. Users can search the tasks and filter the dashboard view based on their status so that they can only focus on the assigned tasks.
Use case:
Suppose there is a consultant company that is working for their clients to recruit employees based on their Job profile. They want to filter the tasks based on their current status. In this scenario, the user can create the status and also mention the hold reason list like Oh hold due do pending payment.
Steps to Create List
1. Click on Setting icon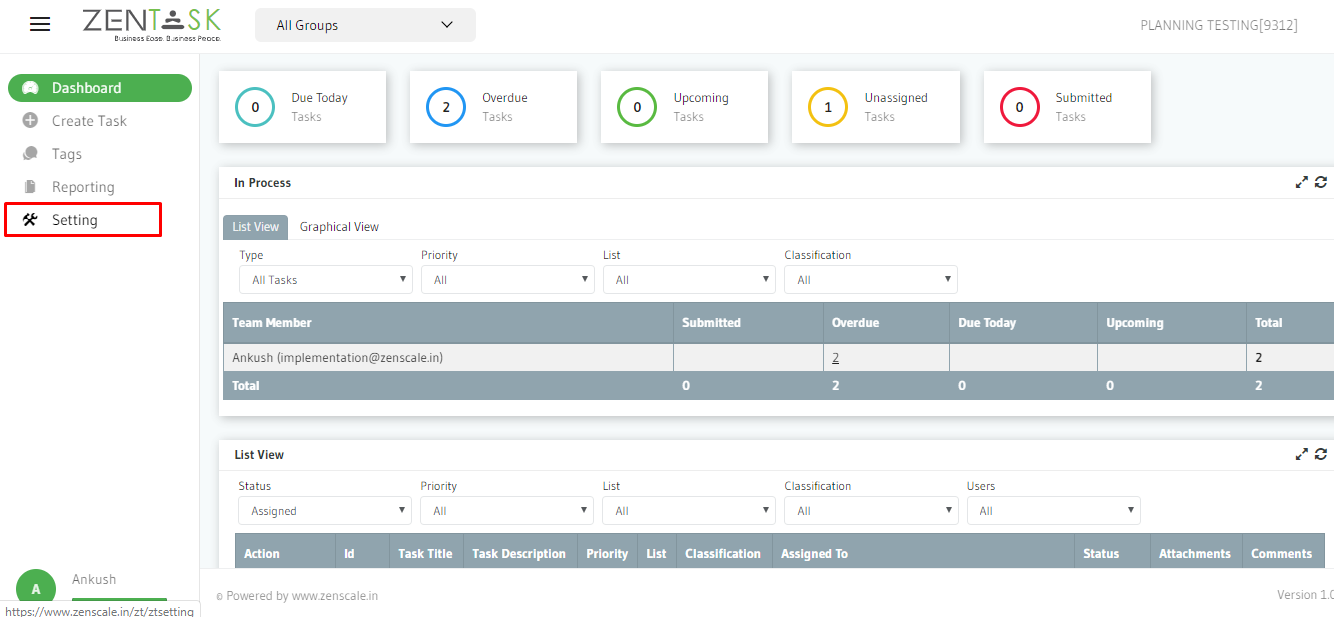 2. Now activate Hold setting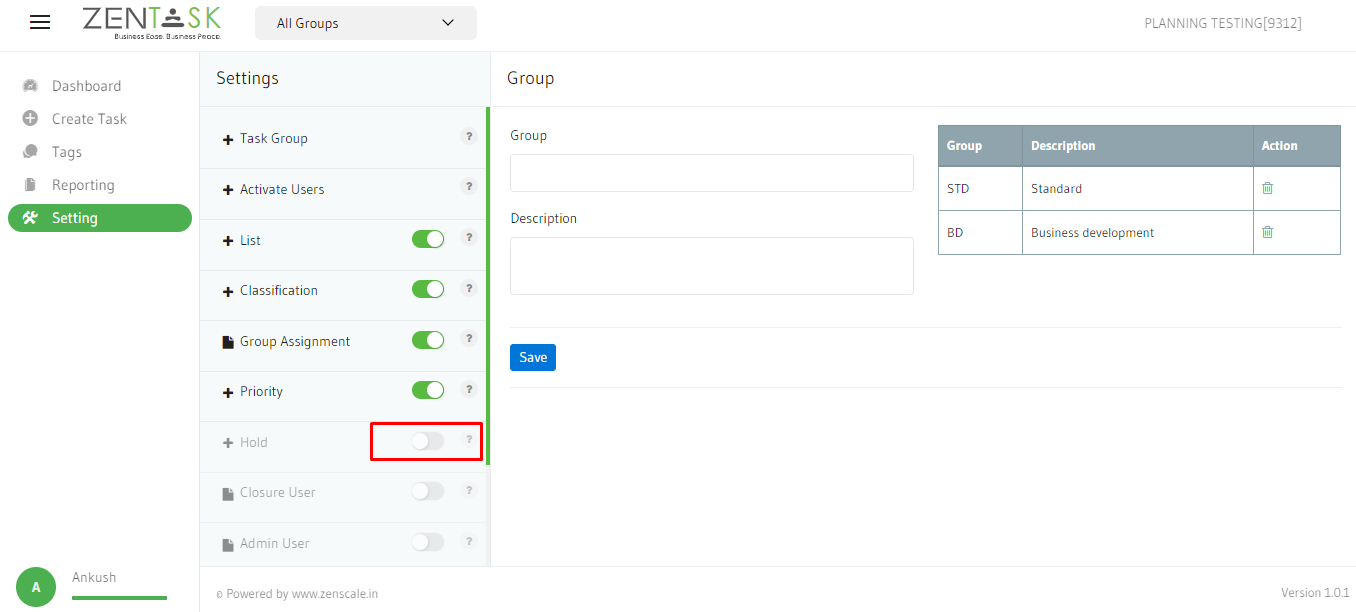 3. Then, click on Hold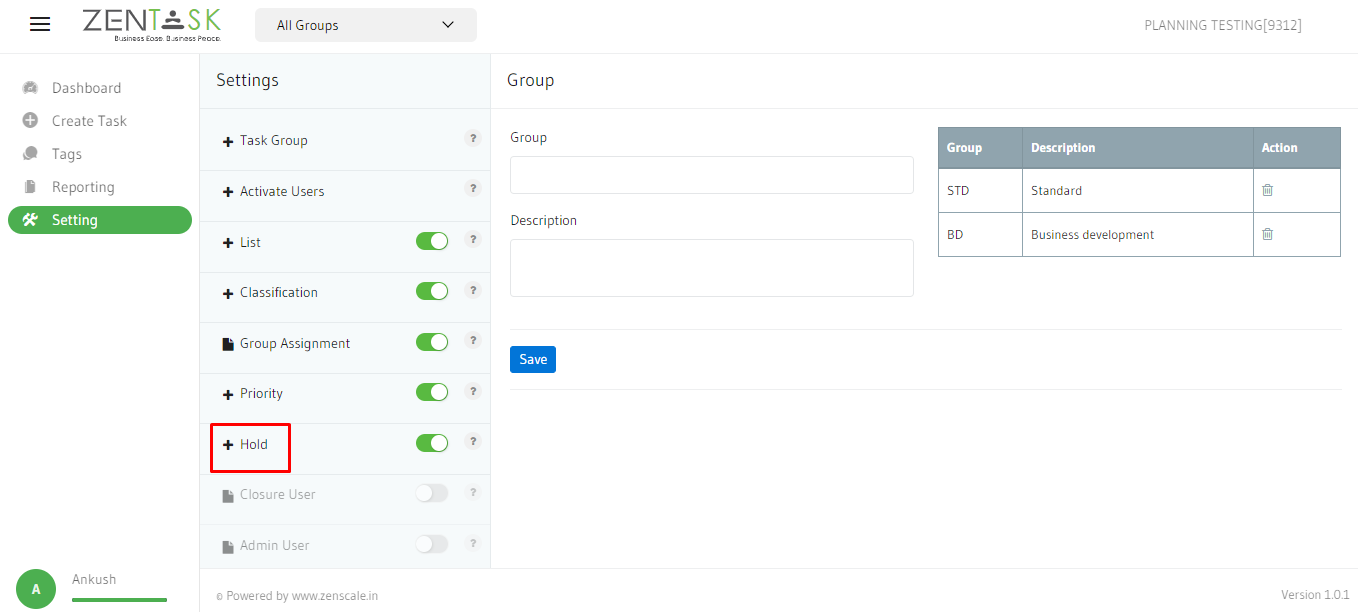 4. Enter Hold Reason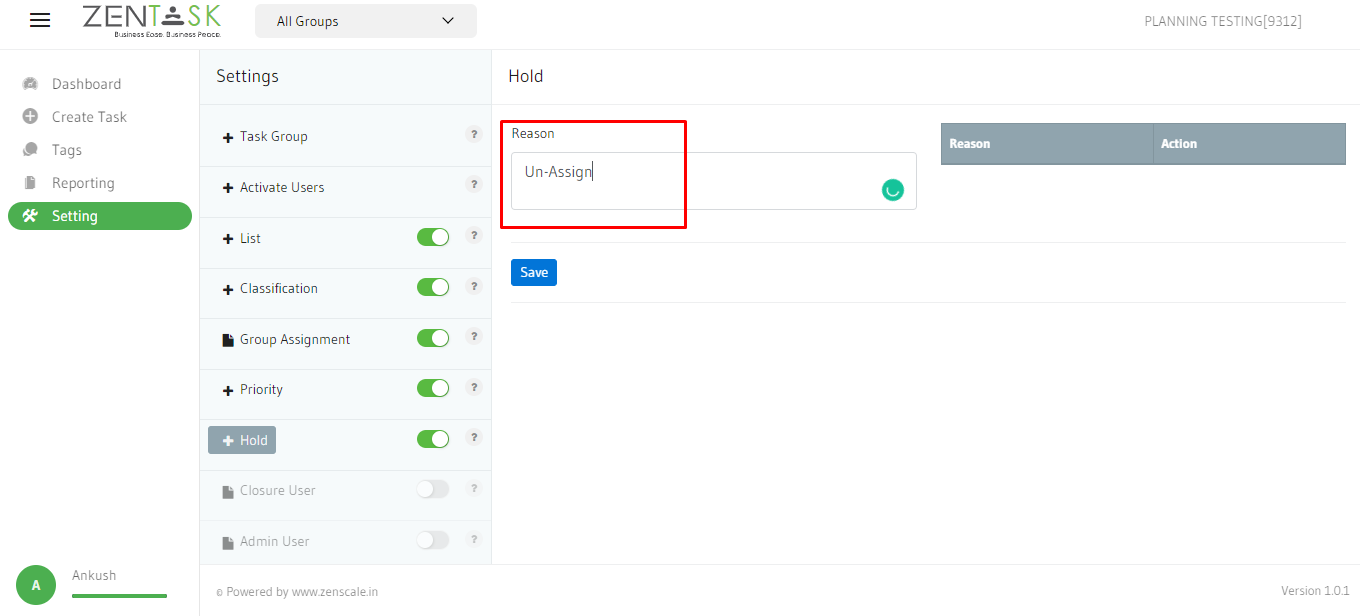 5. Now, click on Save.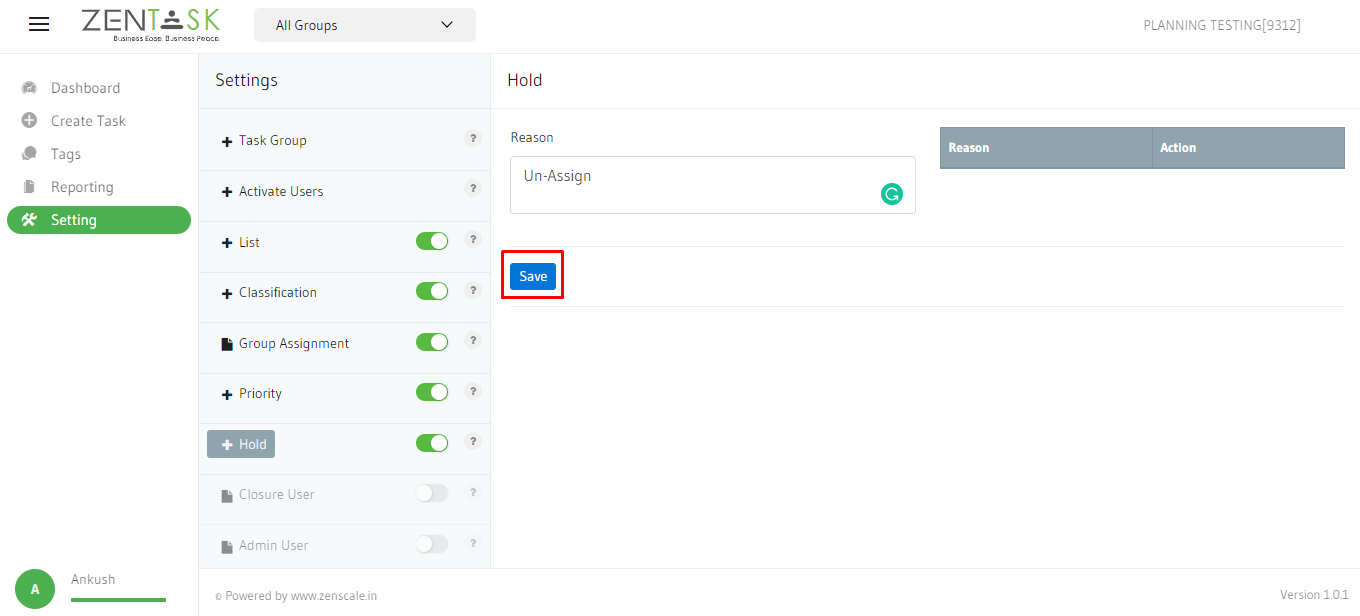 6. You can Check or Delete the saved Hold Reasons list from the table on the right .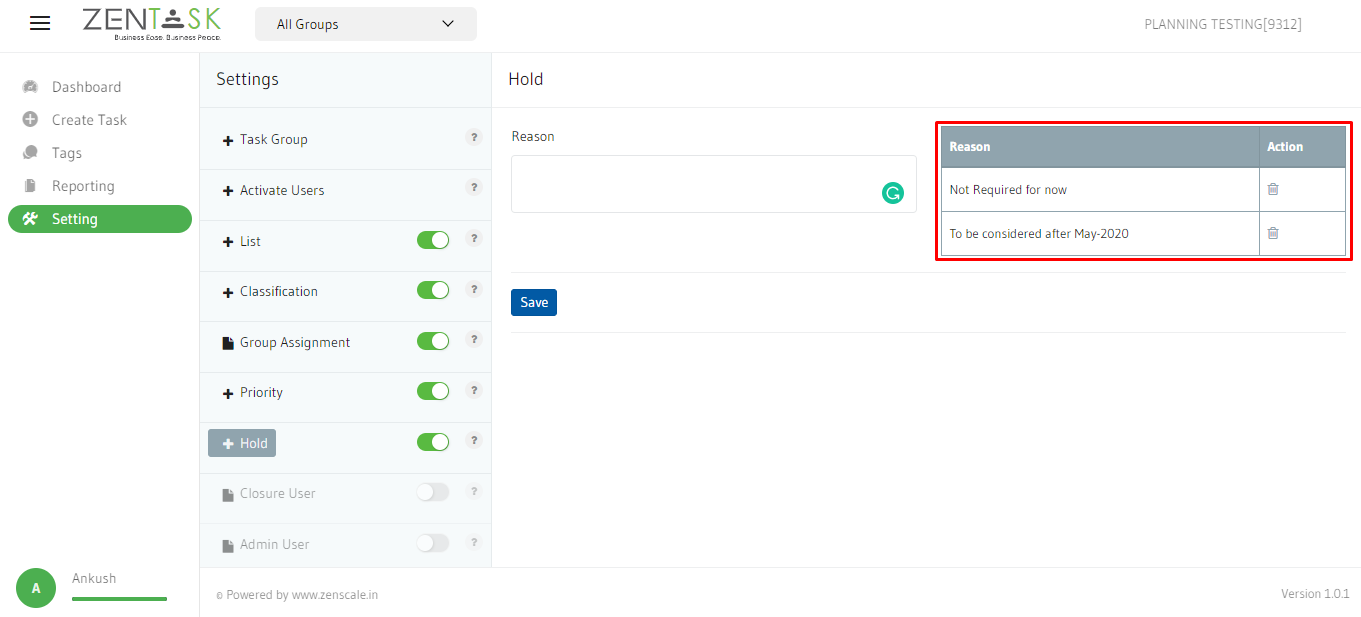 7. User can hold the task only at the time of editing, new tasks can not be created under hold status.
8. Click on edit icon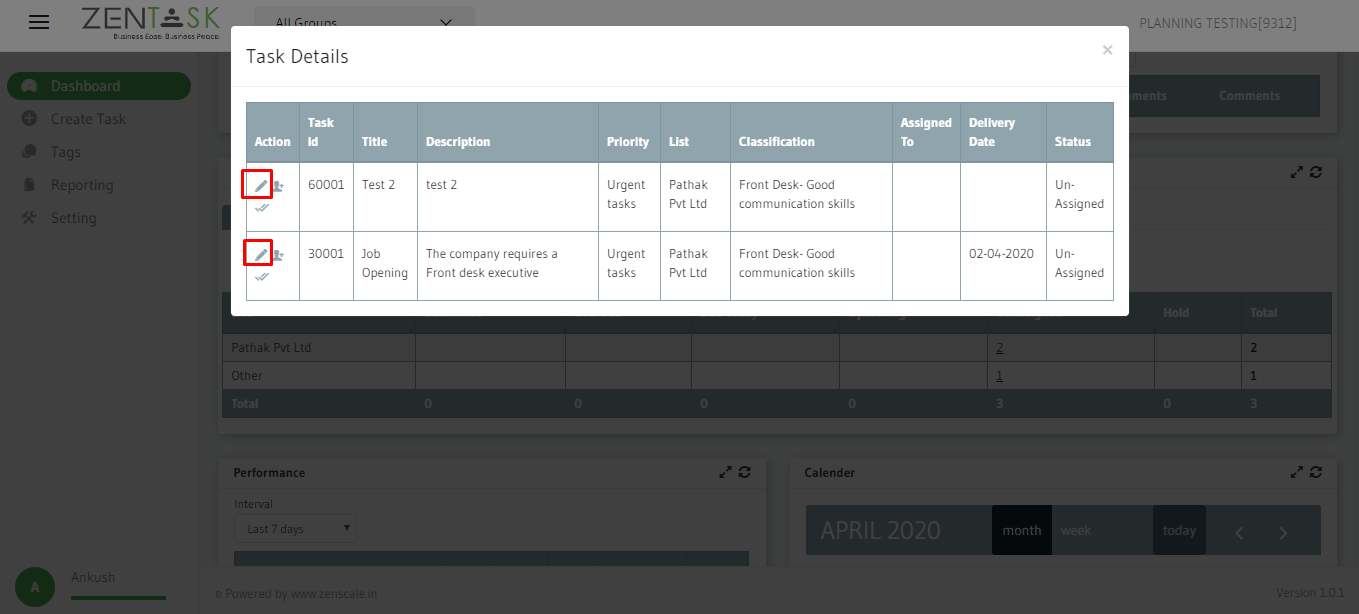 9. Go to Assignment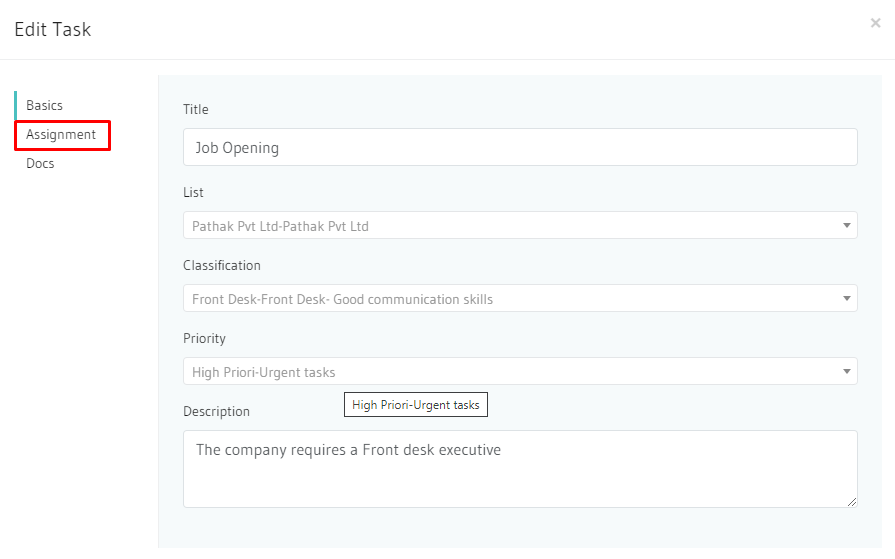 10. User can change the status to Hold/ Un-hold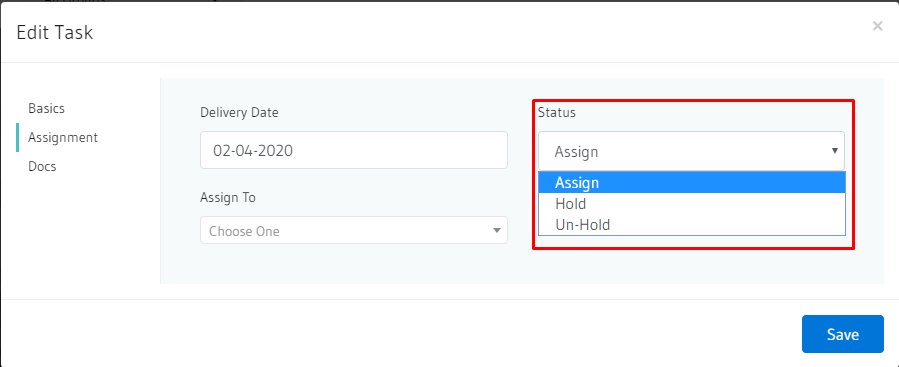 11. After selecting Hold, the reason field will appear, there you can select the reason.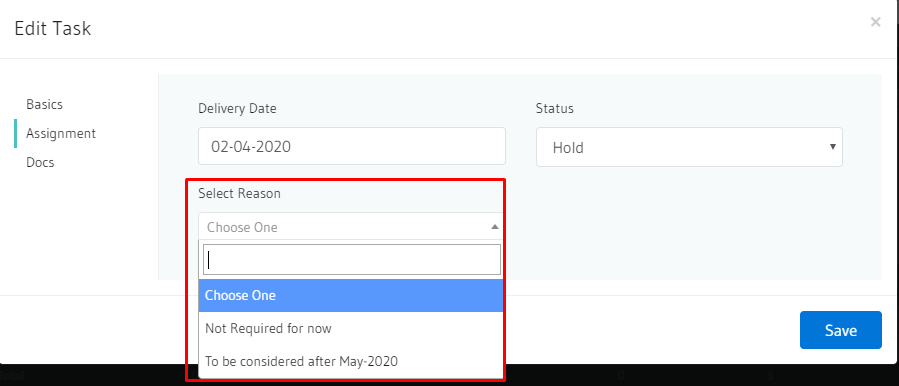 12. You can check the report from Reporting section.