Updated by Implementation
What is outsource job work type?
Outsource job work type is a process used by companies through which they make use of resources outside the company to complete tasks instead of deploying internal company resources.
This helps them to increase efficiency, reduce costs and speed up processes by depending on reliable partners who are experts in the field.
Overview
The Outsourcing Feature of our system helps companies to manage all tasks that have been outsourced to vendors, ranging from creating the task requirement to receiving the finished goods or services. This helps to keep a tab on all processes and makes sure that timelines are followed.
Use Cases
Suppose that there is a company Parveen steel Pvt. Ltd. that produces cars. The tyres are not manufactured by Parveen steel Pvt Ltd but is instead outsourced to a leading type manufacturing vendor in the vicinity. The Outsource job work type system intelligently helps to keep a track of managing the outsourced tasks and makes sure that the cars are assembled and dispatched in time.
Steps to be performed
Click on web site
https://www.zenscale.in/pp/app_home_beta_new
1.The page will show,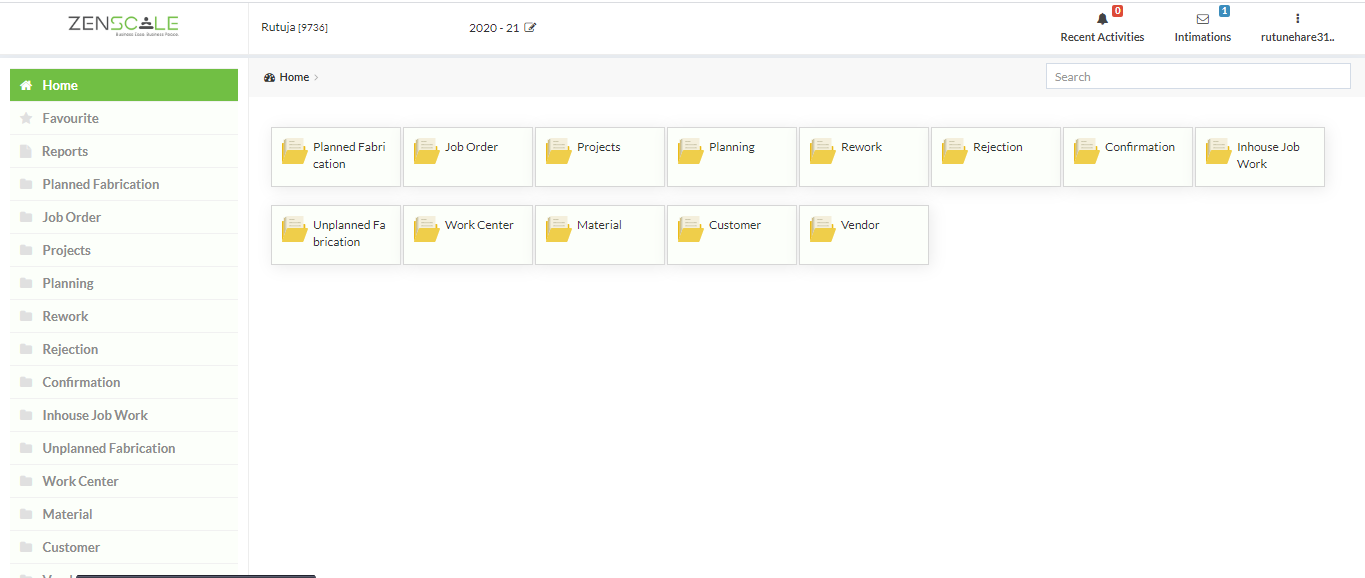 2. Click on planned fabrication.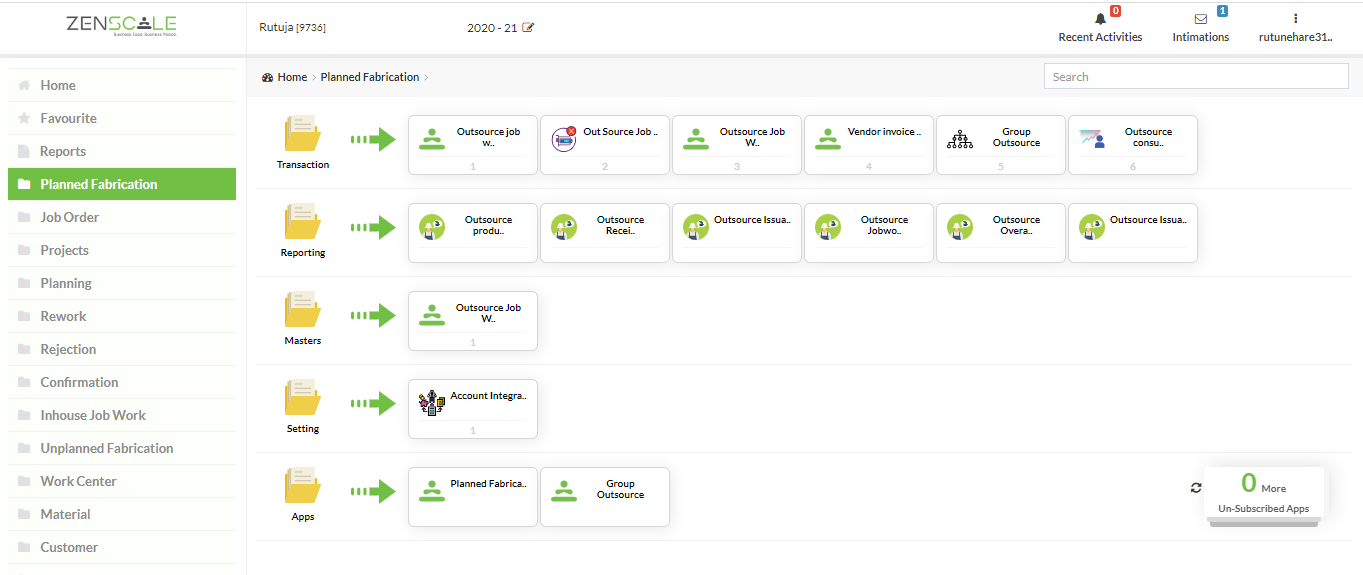 3. Click on outsource job work type.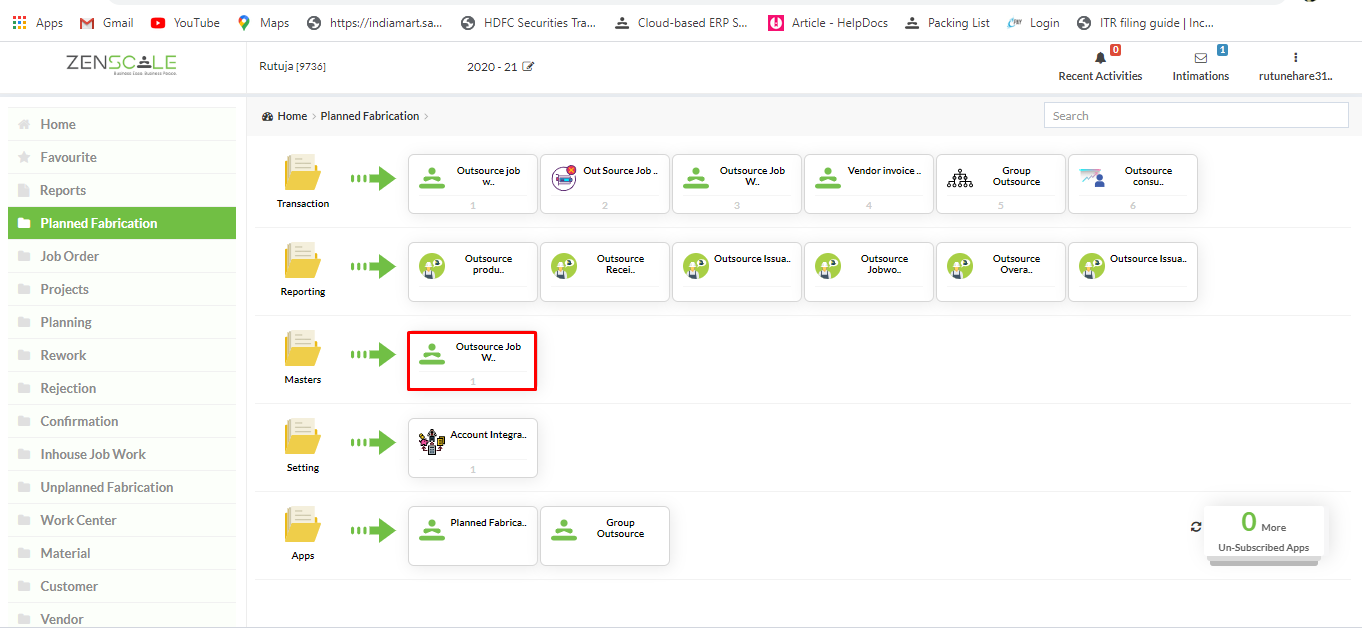 4.The page will open and fill up the mandatory.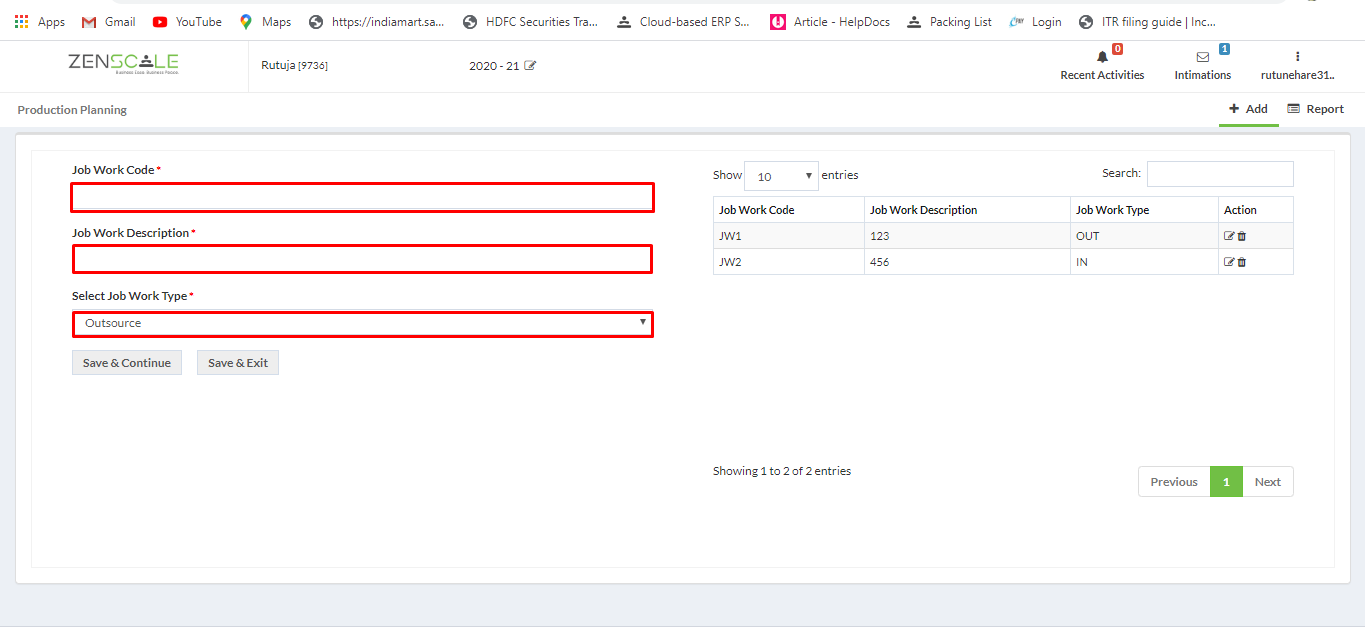 5. After that click on save and continue.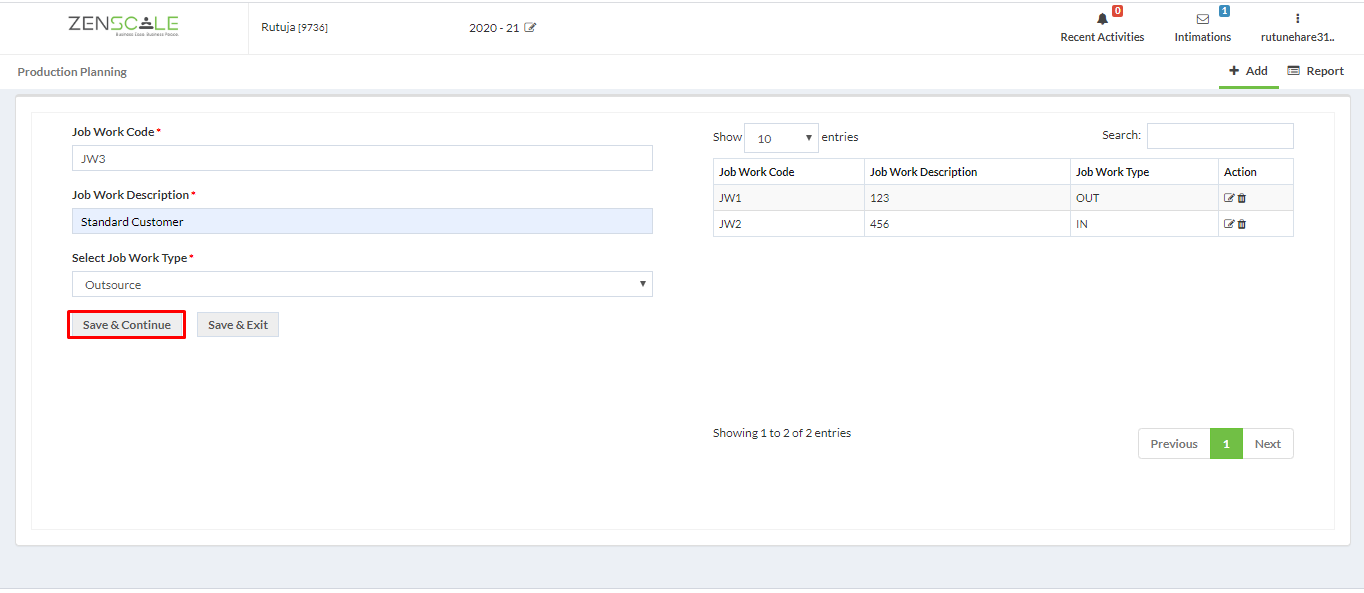 6. It will show that data saved successfully,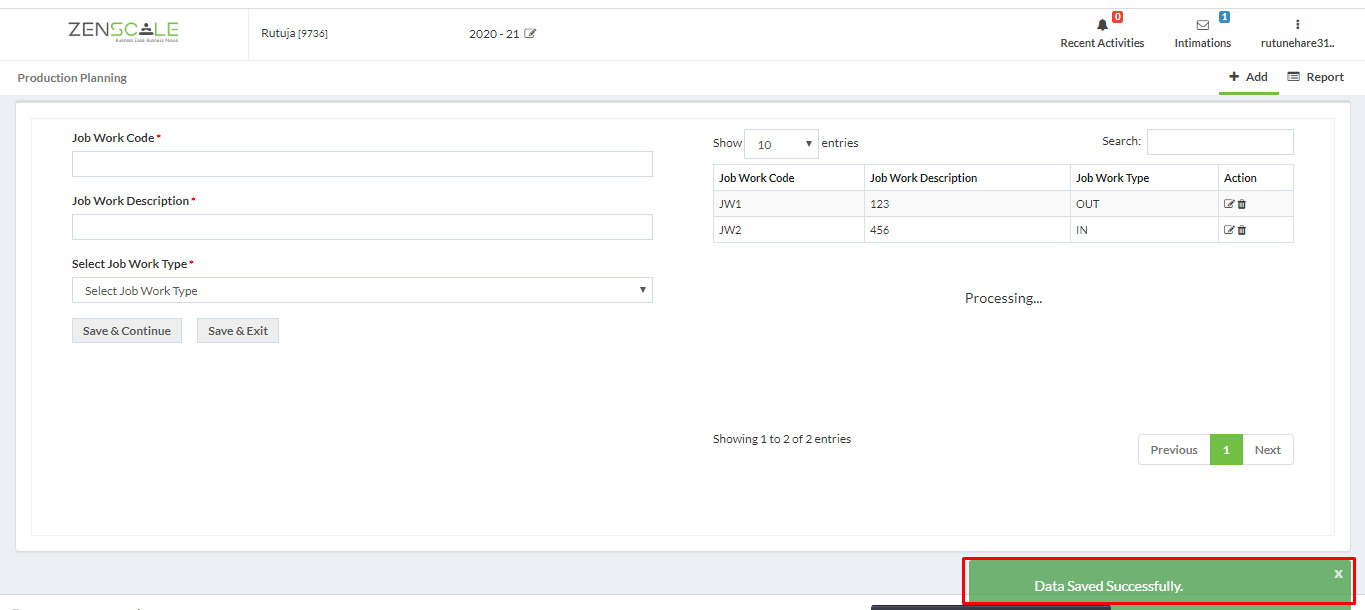 7. To see report click on report.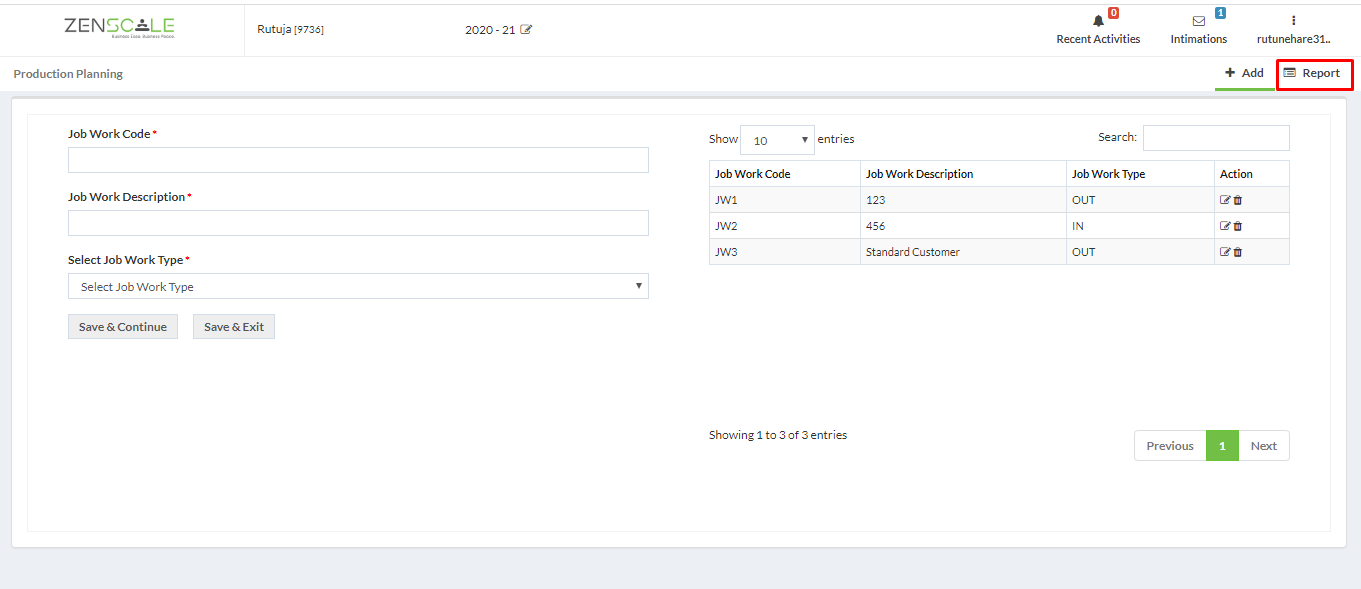 8. The report will show,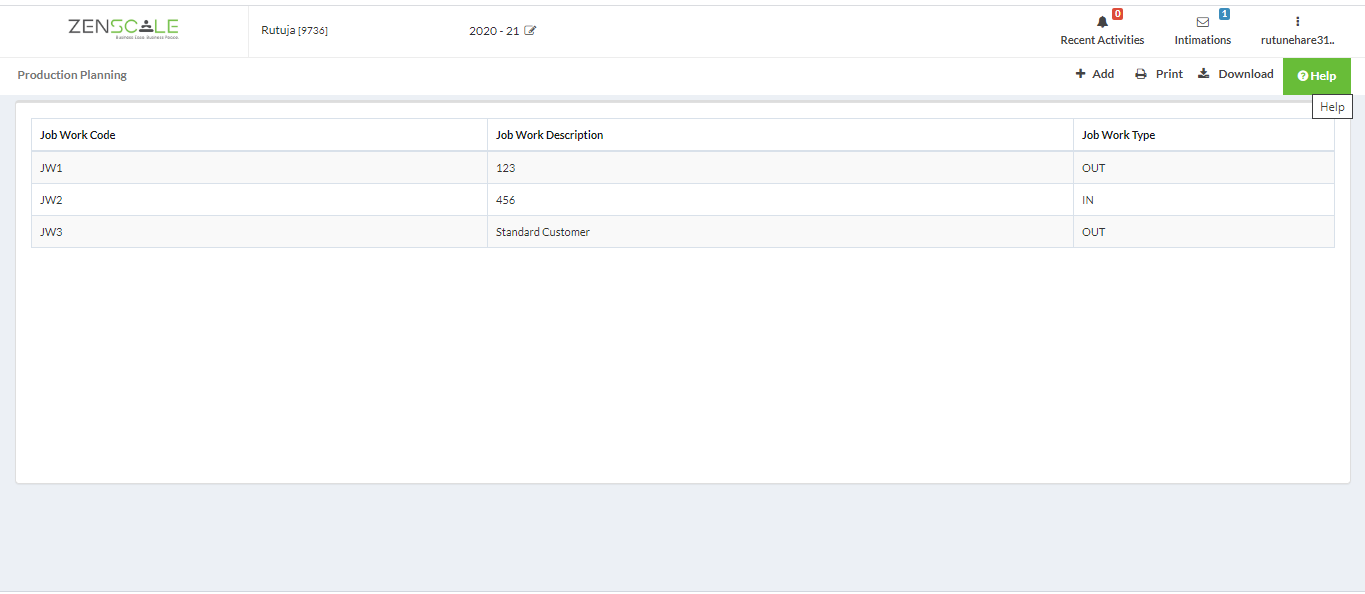 9. To get the print click on print icon.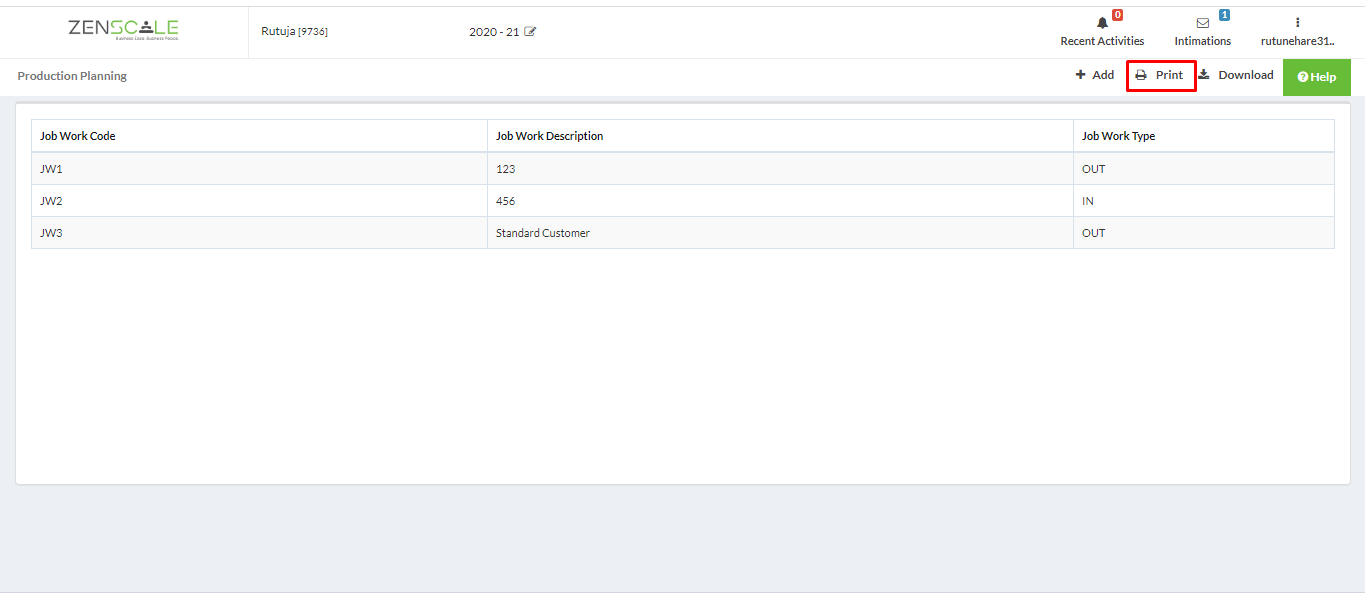 10. We can use as usual required.