Updated by Implementation
What is Automatic BOM Job order?
During the production process, raw components converted into finished products after such activities. With a fully automated BOM system, component needs, cost, and materials availability can be automatically added to job orders in a single click, thus ensuring that raw materials are properly allocated to products.
Overview
Automatic bill of materials or product structure is a list of the Base materials with sub-components and the quantities of each needed to manufacture an end product. with the support of this list users can create job order directly with a click.
Use cases
Suppose that there is a company Shri sai Pvt. Ltd. that manufactures shirts according to the demands and information provided by the dealers. Since there are a lot of processes involved in the manufacturing process such as sewing, cutting and ironing, information has to be shared among the employees in a timely and efficient fashion. In high demand time interval they had no time to create manual job order.
This Automatic BOM job order helps them a lot to create orders easily in a very less time.It helps to plan for acquisition orders and reduces the possibility of errors. It also centralized source of information in a list. It helps you to accurately manage and oversee resources and identify materials to reduce wasteful spending. It provides you with accurate information, which will help you to make better decisions to manufacture your product efficiently and cost-effectively.
Steps to be performed for Automatic BOM Job order
1. Go to production planning.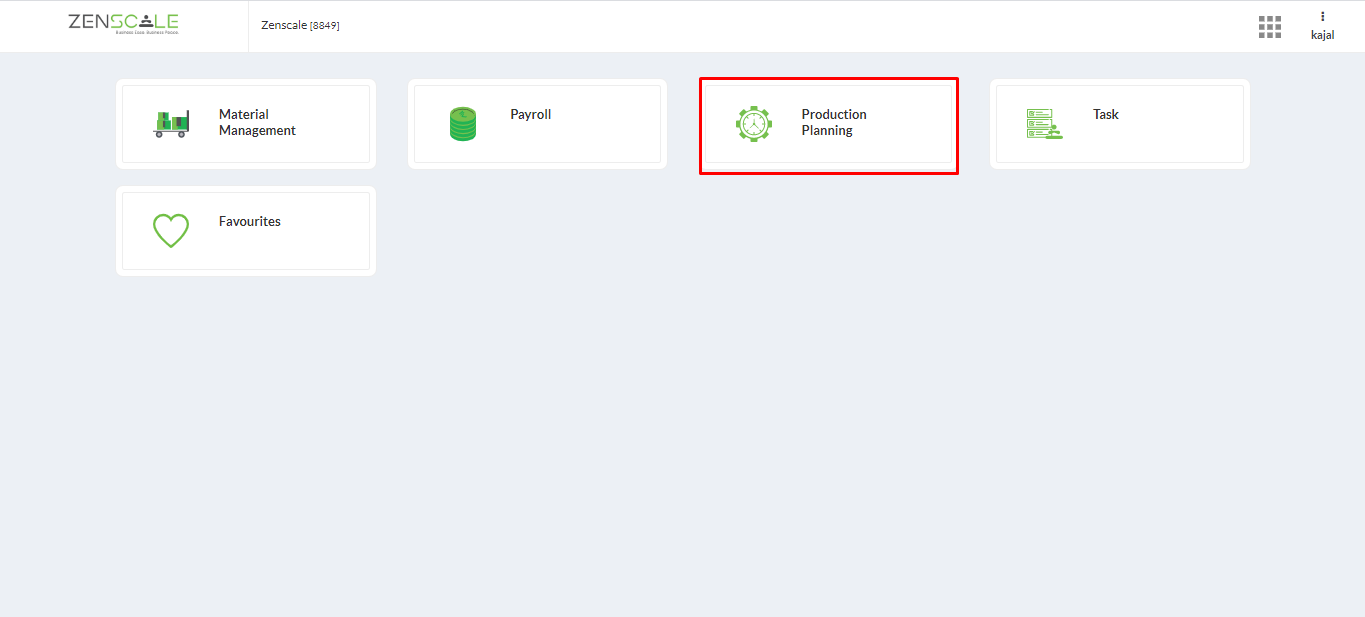 2. Now, click on job order.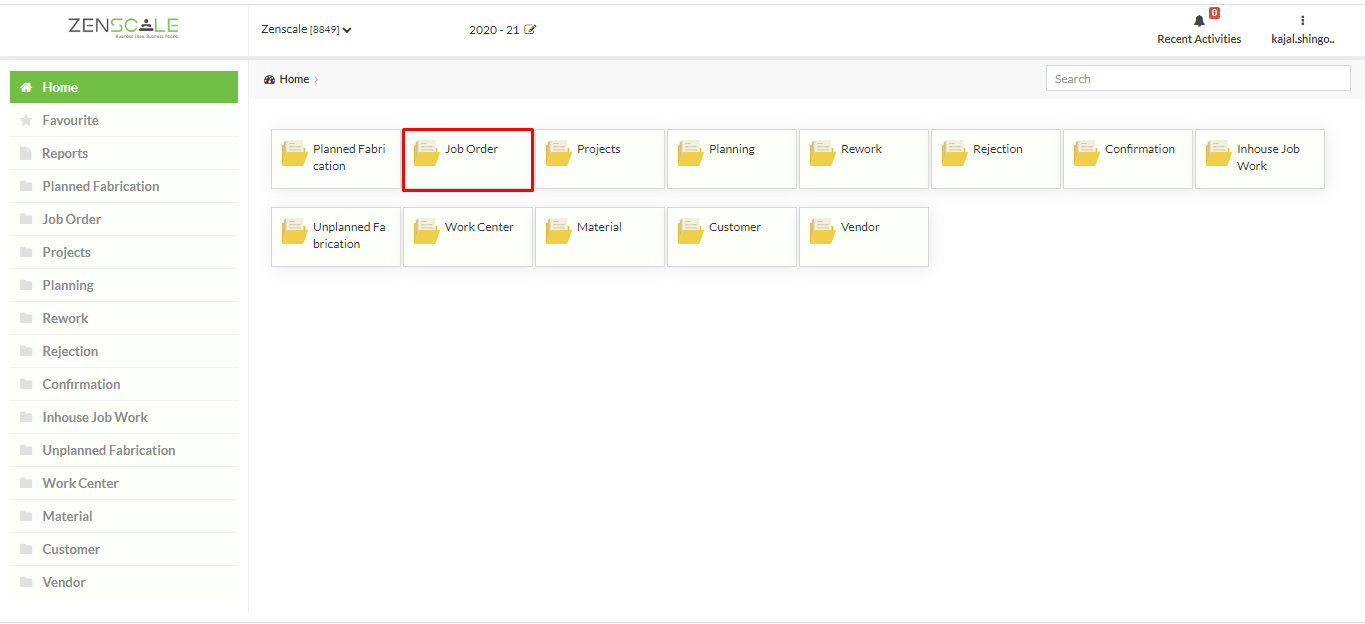 3. Click on Automatic BOM Job order.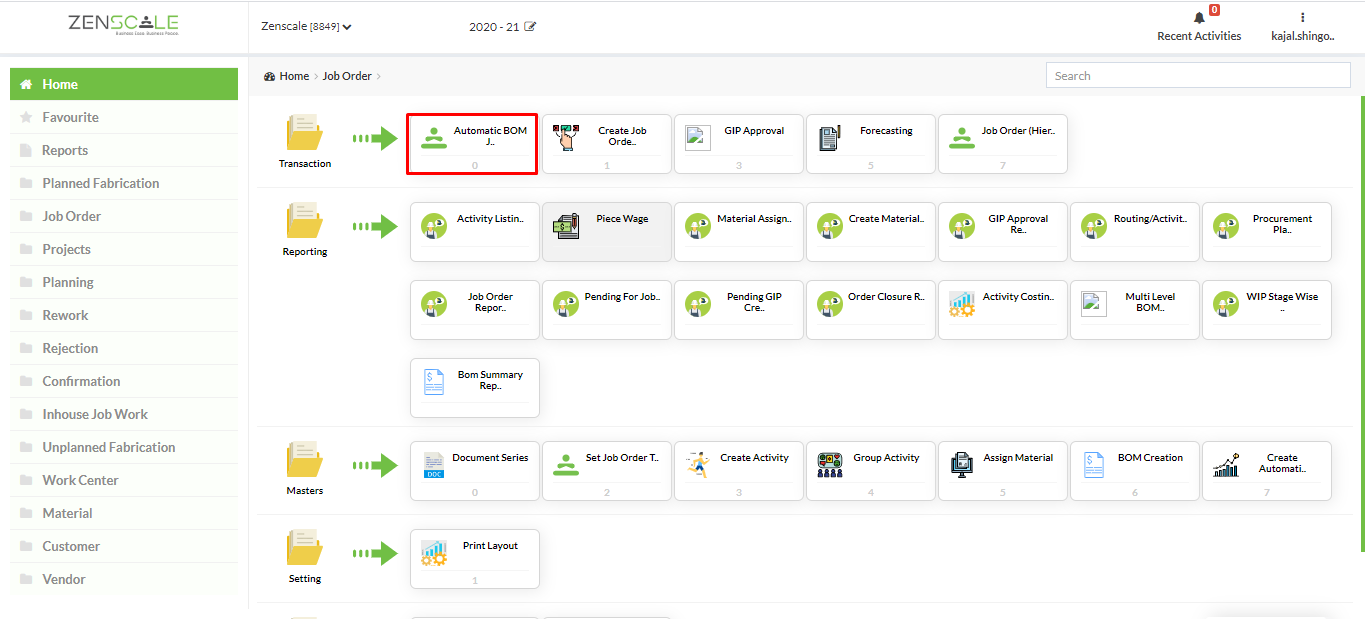 4. As you can see this list shows Base Materials with their component materials detail.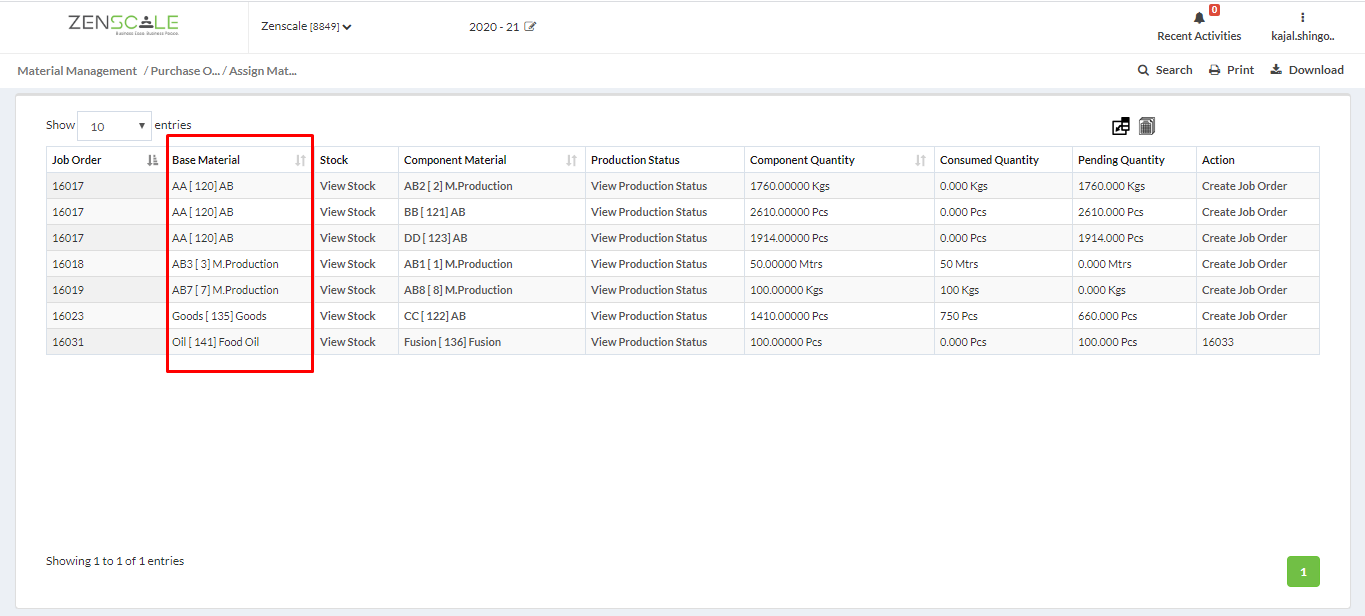 5. Here you will get option to create job order directly through this list.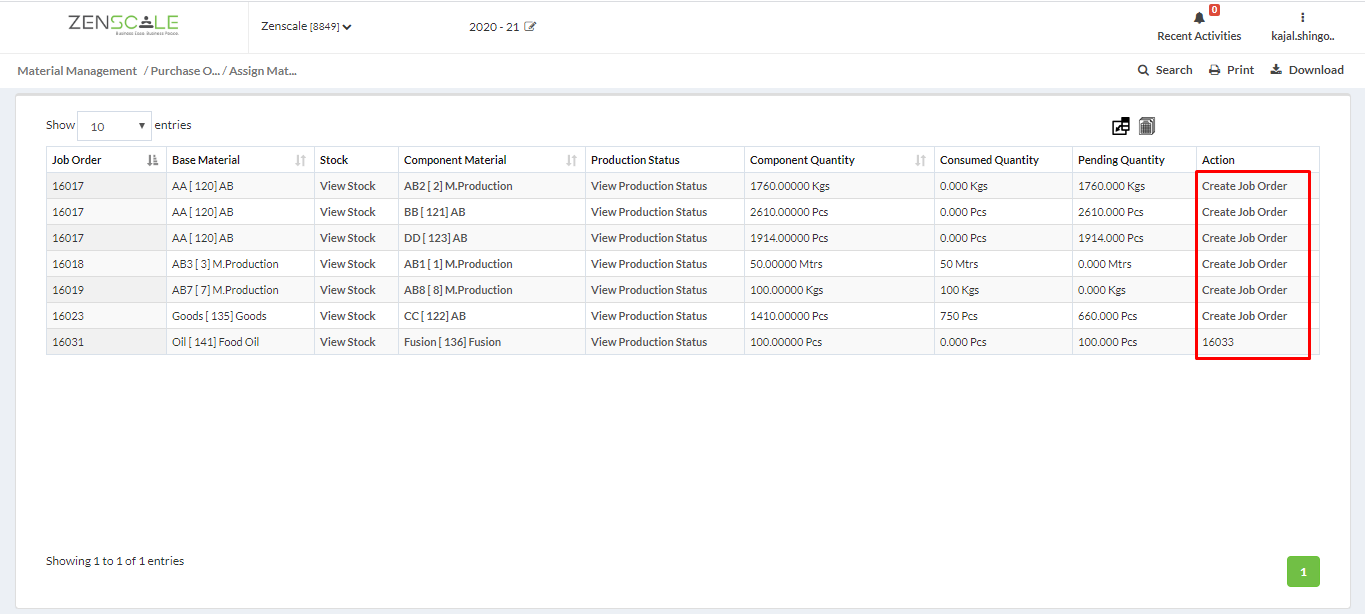 6. By clicking on Create Job order you can see the saved document.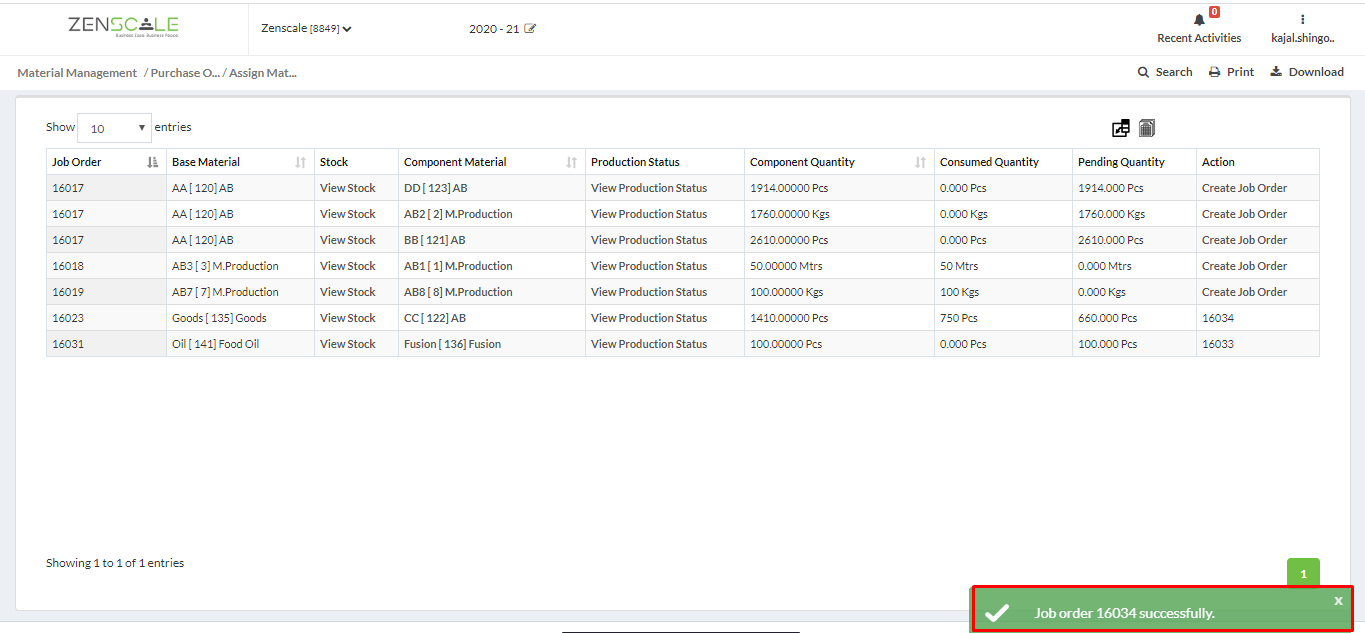 7. Document number will shown in column.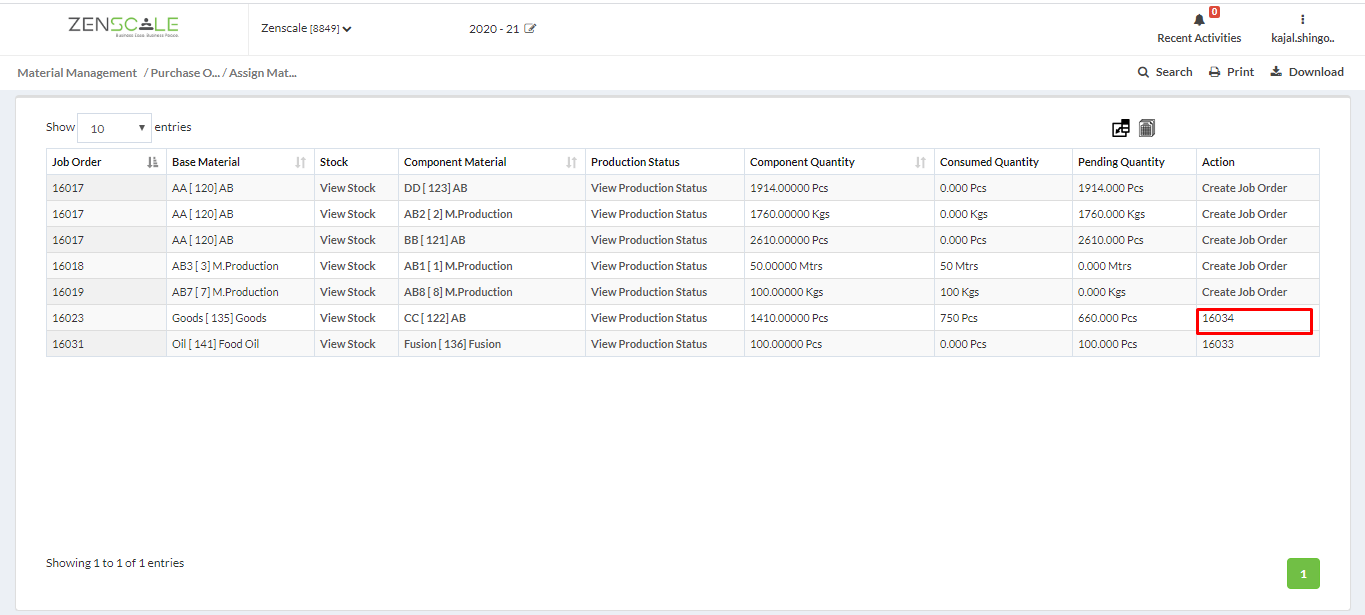 8. Print and report feature is also available user will print or download this report as they required.

9. For Activity confirmation, click on job order confirmation.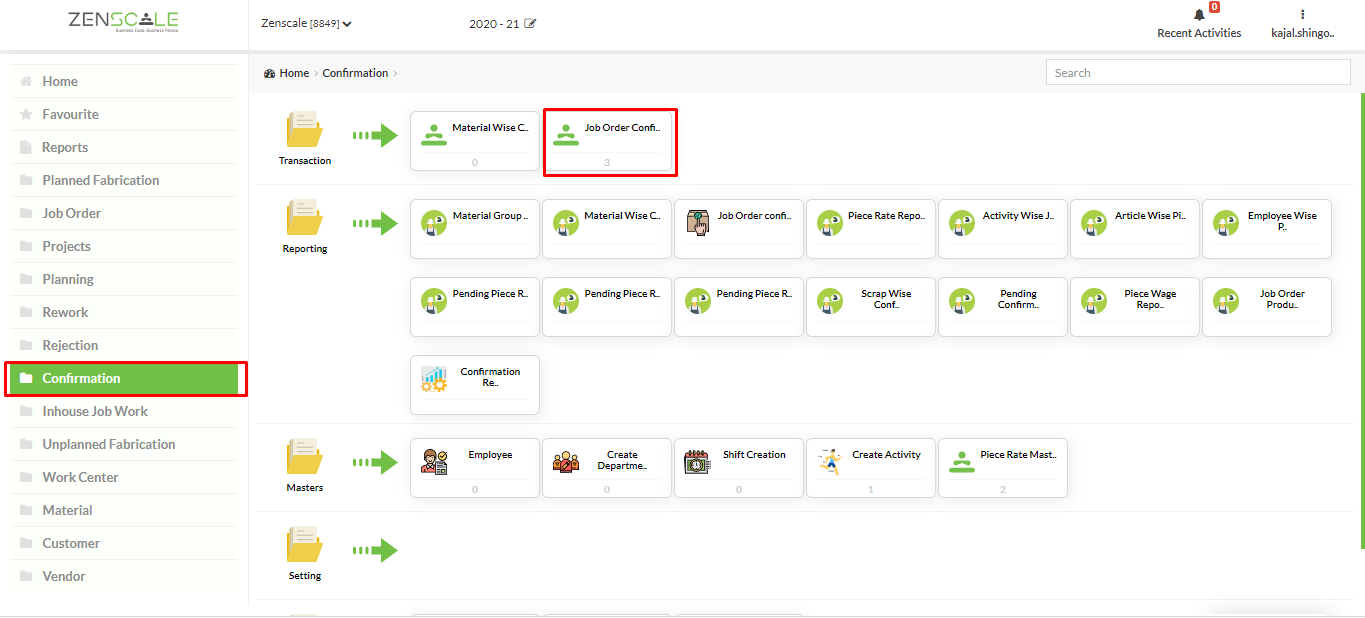 10. Select job order.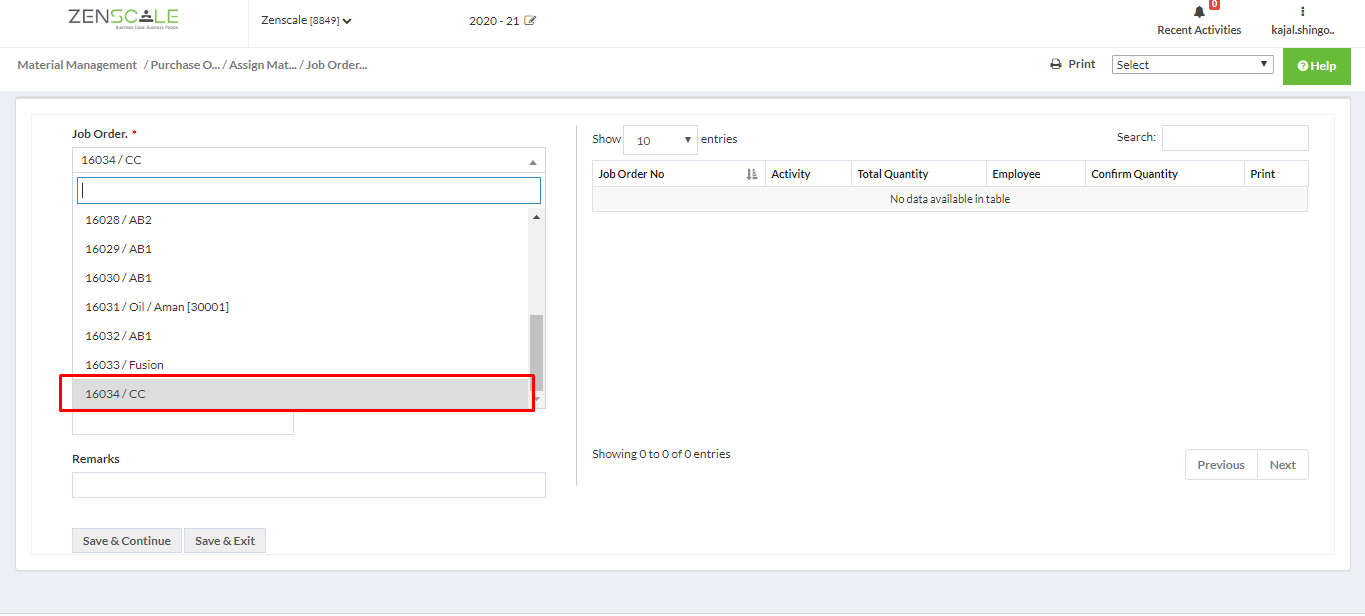 11. After selecting job order, select Activity that you want to confirm.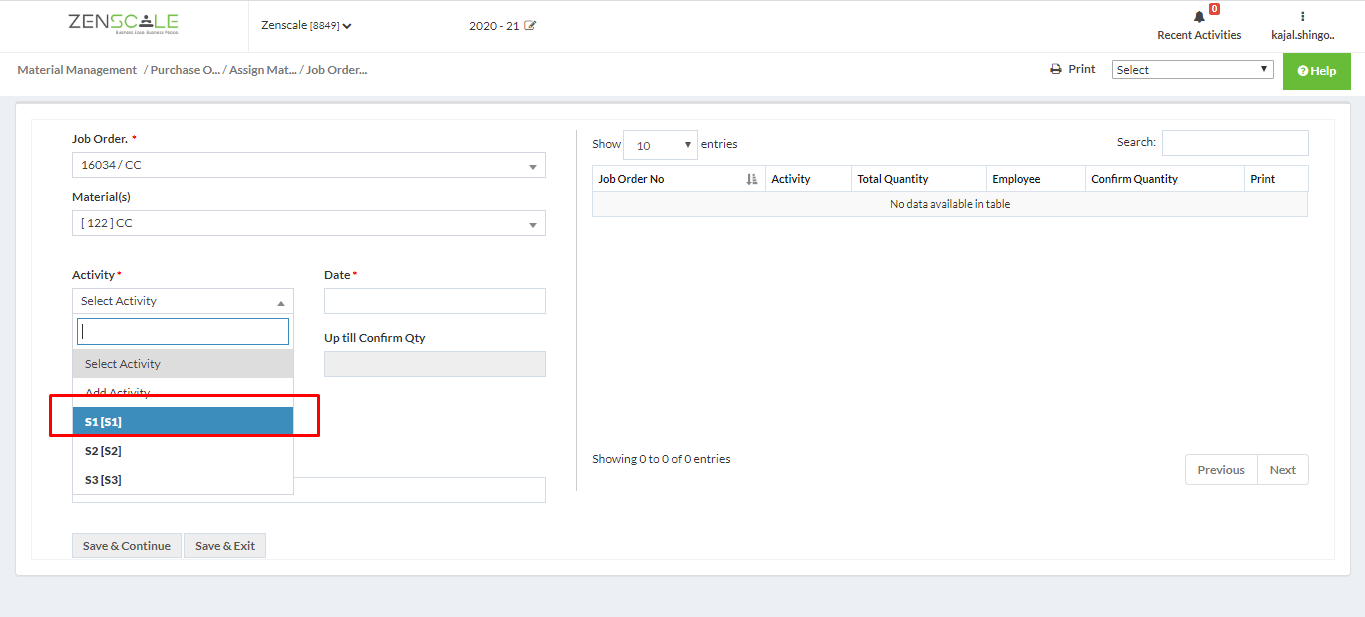 12. Select Date > Enter confirmed Quantity > Remarks.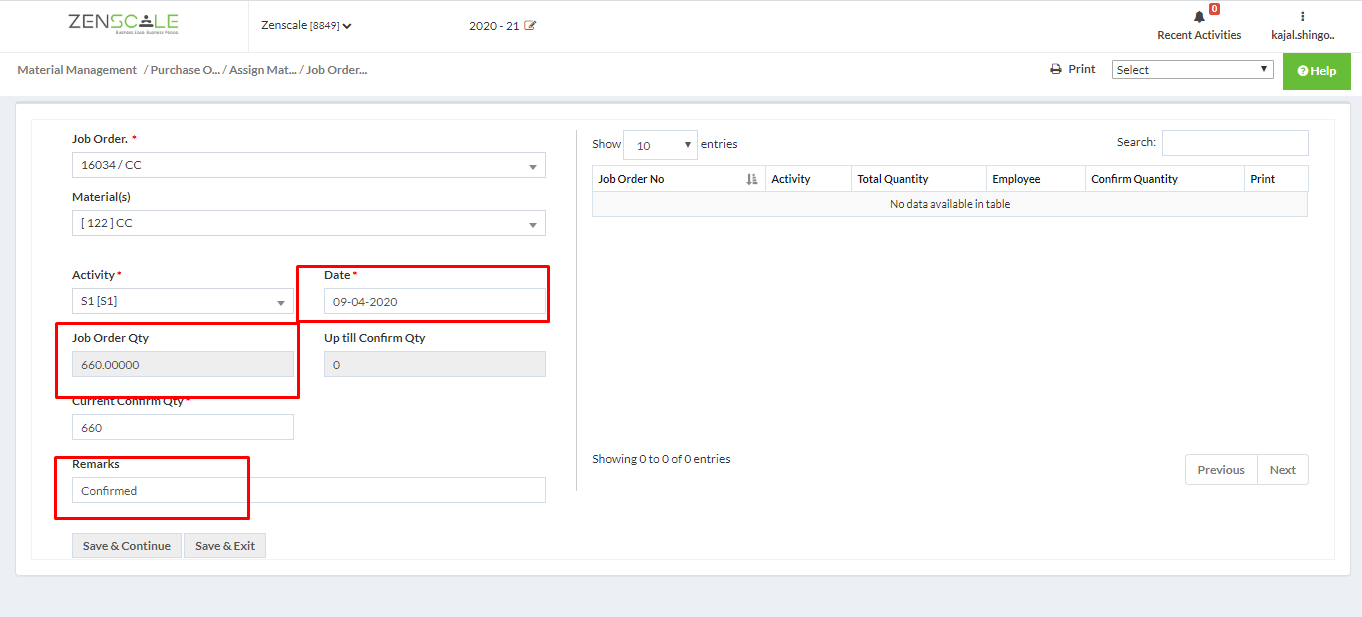 13. Click on save and continue.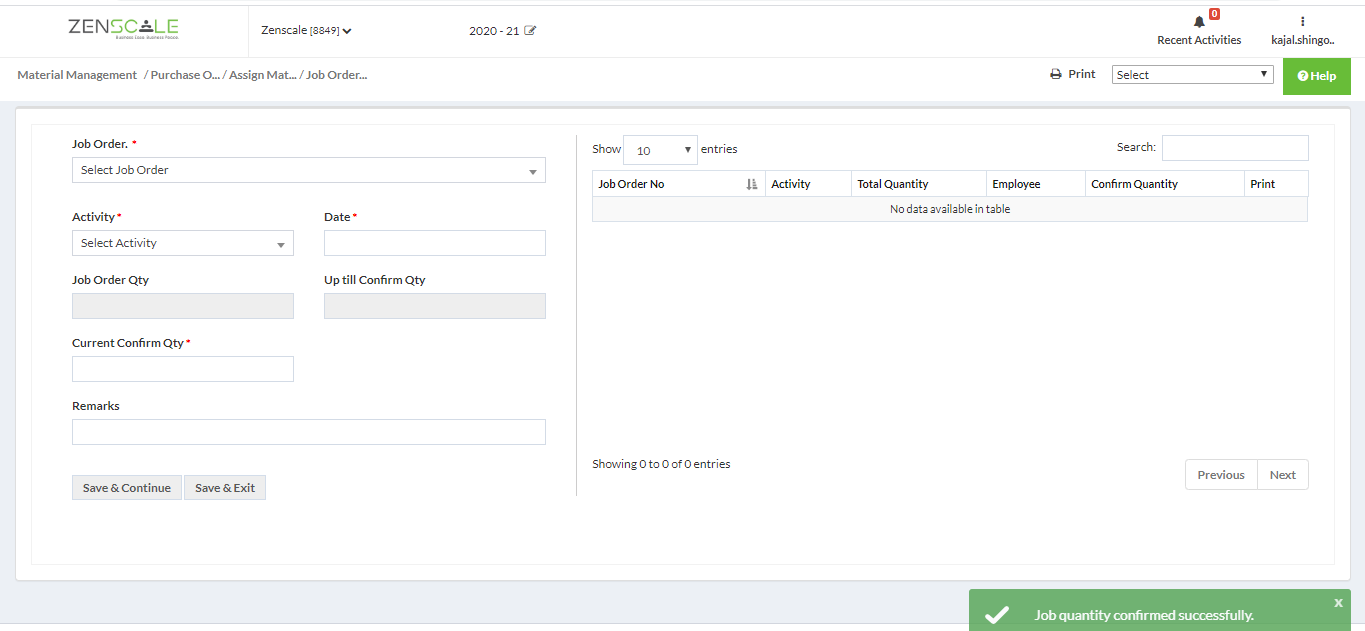 14. To confirm second activity, repeat entire process with second activity.