Updated by Implementation
What is Exgratia ?
Ex-gratia is given as a mark of compassion voluntarily. Usually, for the employees who are not covered under the Bonus Act, Ex-gratia is paid.Although for the employees who come under the Bonus Act, if the employer wishes to pay the beyond 20% of wages, it is given in the name of Ex-gratia.
Overview :-
Organizations pay Exgratia to employees who are not covered in the Bonus Act. This function enables the calculation of exgratia. This setting provides a statutory report, which the user can run for the payment of exgratia. The user can also compute exgratia for ex-employees.
Use Case :-
Suppose a company name with Abhishek Private Limited. In this Company, 1000+ employees working. Due to the large count of employees HR facing issues for calculating the exgratia amount of employees.HR maintains more data manually. In this case, HR can use the Exgratia app due to this app HR fix the exgratia setting according to policy and create a transparent report for paying exgratia.
Steps to be performed :- Following below steps to activate Exgratia setting :-
1. Statutory > Unsubscribe apps

2. Unsubscribe apps > Exgratia

3. Exgratia > Subscribe

4. Refresh the page
5. Statutory > Exgratia

6. Activate the Exgratia setting and click on Go to Master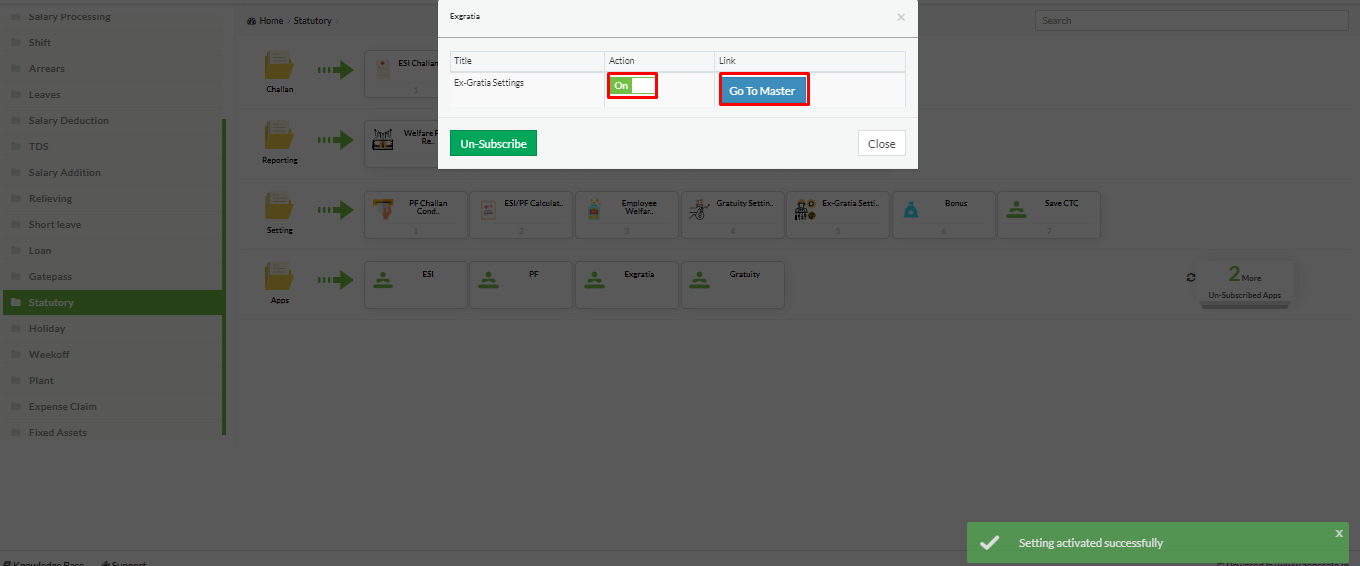 7. Input Exgratia Entitlement rate.
8. Choose year Financial or Calendar
9. Click on save.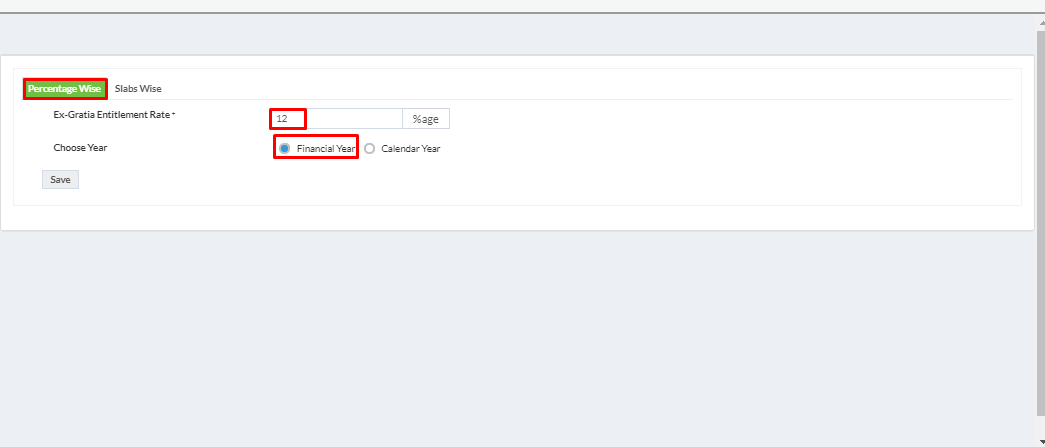 10. User can view the Exgratia details in CTC register