Updated by Implementation
What is Store receiving?
The Receiving process entails matching the products ordered with those delivered. It also means ensuring that the products have arrived in good condition. After the product is delivered, managers must safely store products, issuing them from storage as needed.
Overview
Store receiving is the function of checking items delivered to the business, either coming in as new stock or as supplies. This includes inspecting the quality, condition, and quantity of any incoming items, and allocating them to a space in the warehouse.
Use cases
Suppose that there is a company Shri Sai Pvt. Ltd. that manufactures shirts need purchases raw items to produce the finished products. Different types of buttons and fabrics bought from different vendors and every information regarding the same is easily stored on the ERP system through this feature, including vendor name, material type and price. In addition, Proper storing of materials is very important to prevent losses from damage, pilferage and deterioration in quality of materials.
Moreover , It ensure uninterrupted supply of materials and stores without delay to various production and service departments of the organization and also prevent over-stocking and under-stocking of materials. It is helpful to check in all materials as to quality and quantity and minimize storage cost.
Steps to be performed for store receiving
1. Go to Purchase under Material Management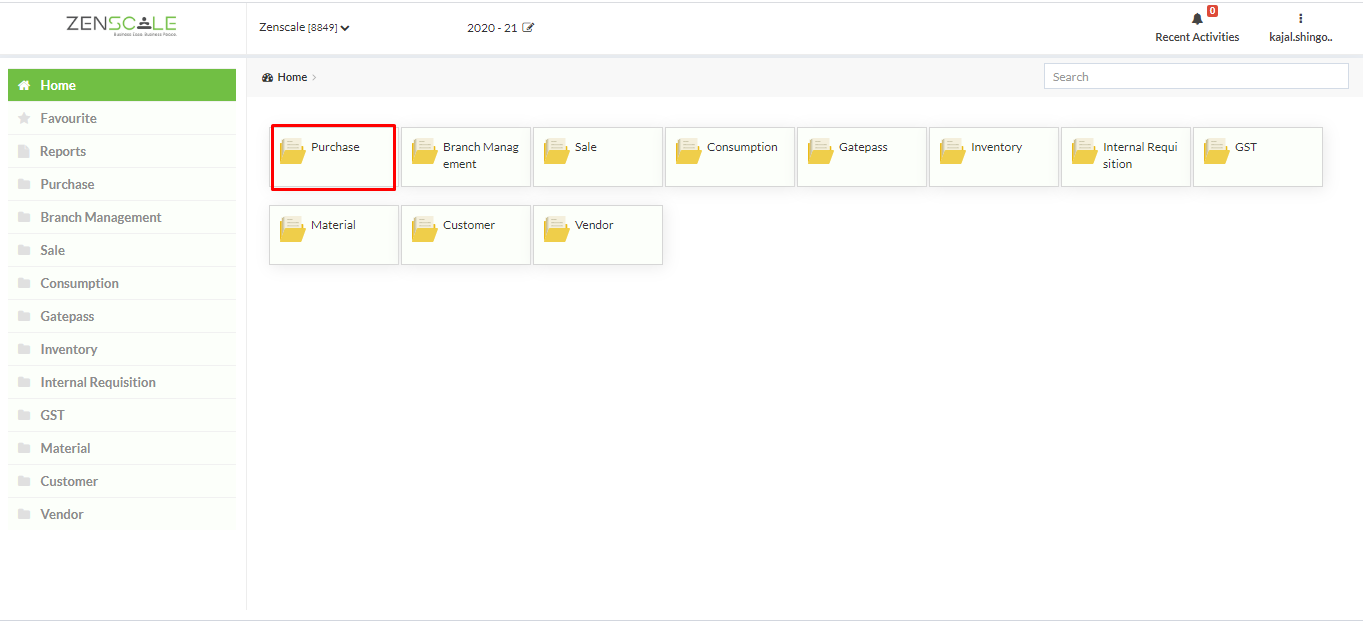 2. Click on Store receiving.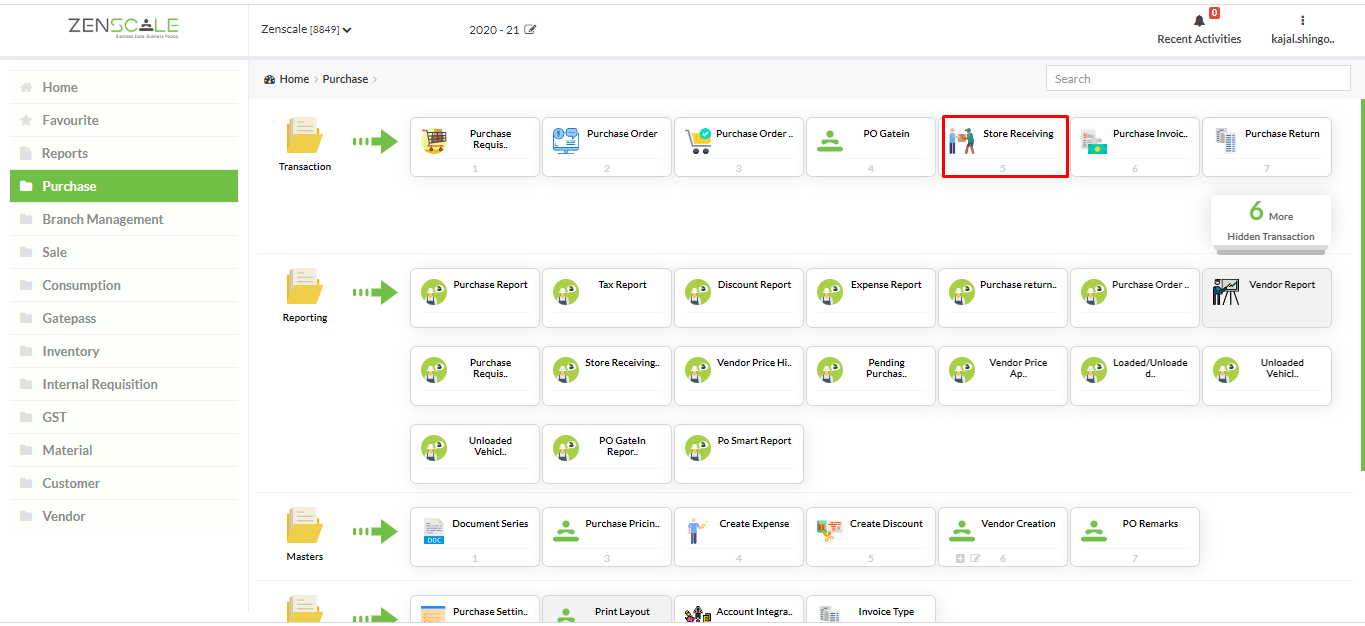 3. Click on Set series range to create document series for store receiving.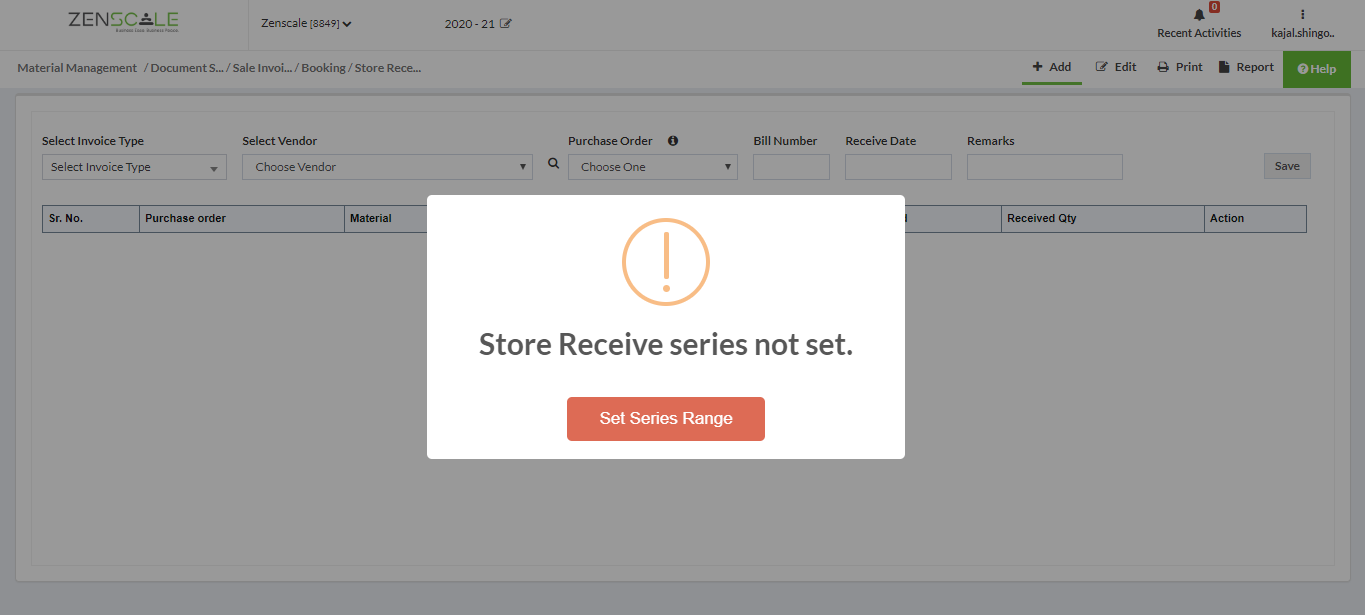 4. Screen will appear like this.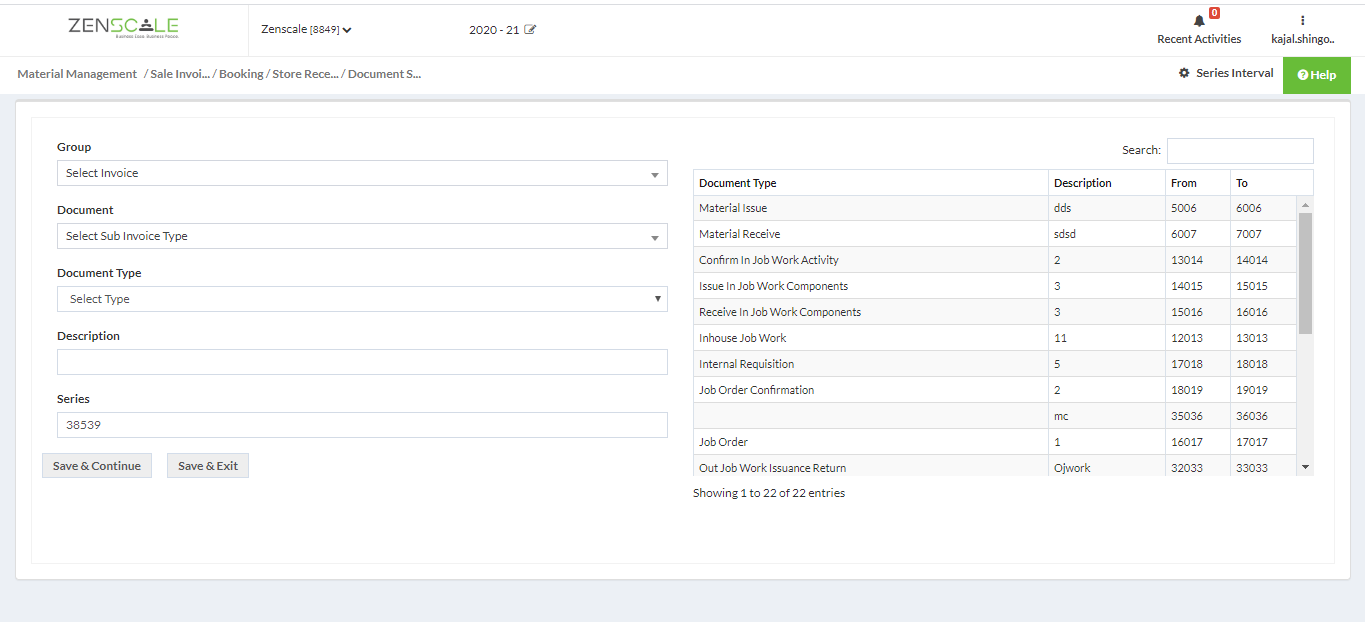 5. Select Group > Select Document > Select Document Type > Enter Description > Enter Series as shown below.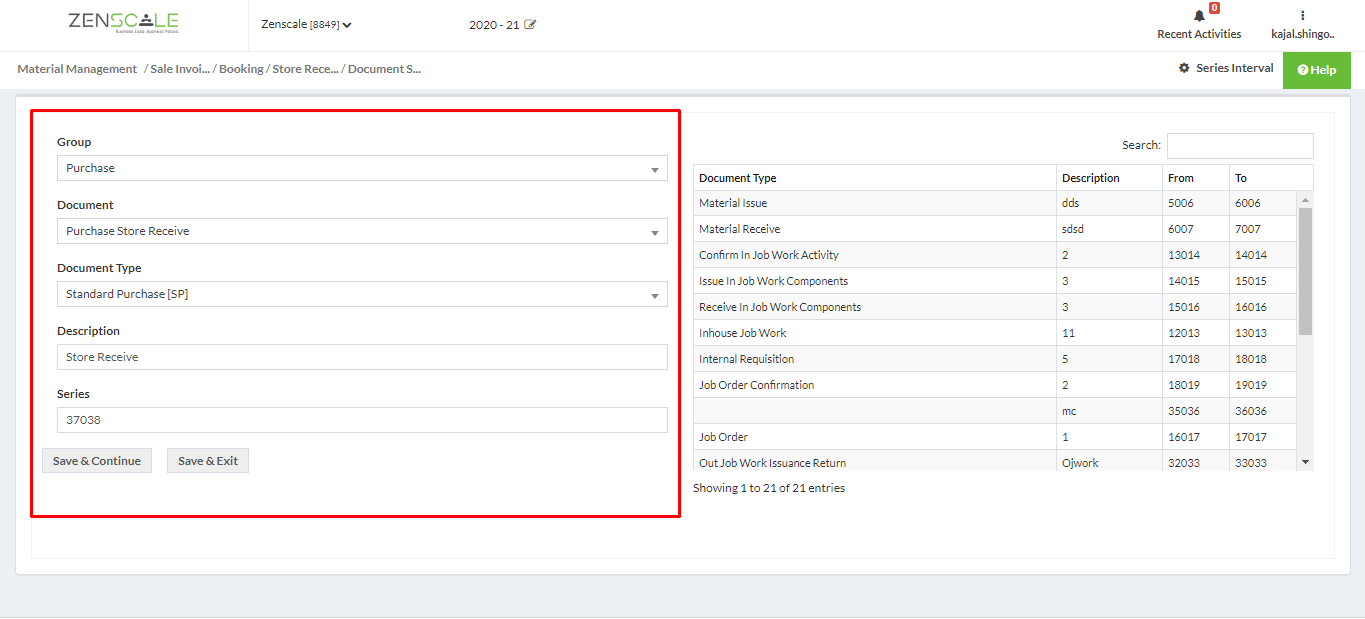 6. Click on Save and continue.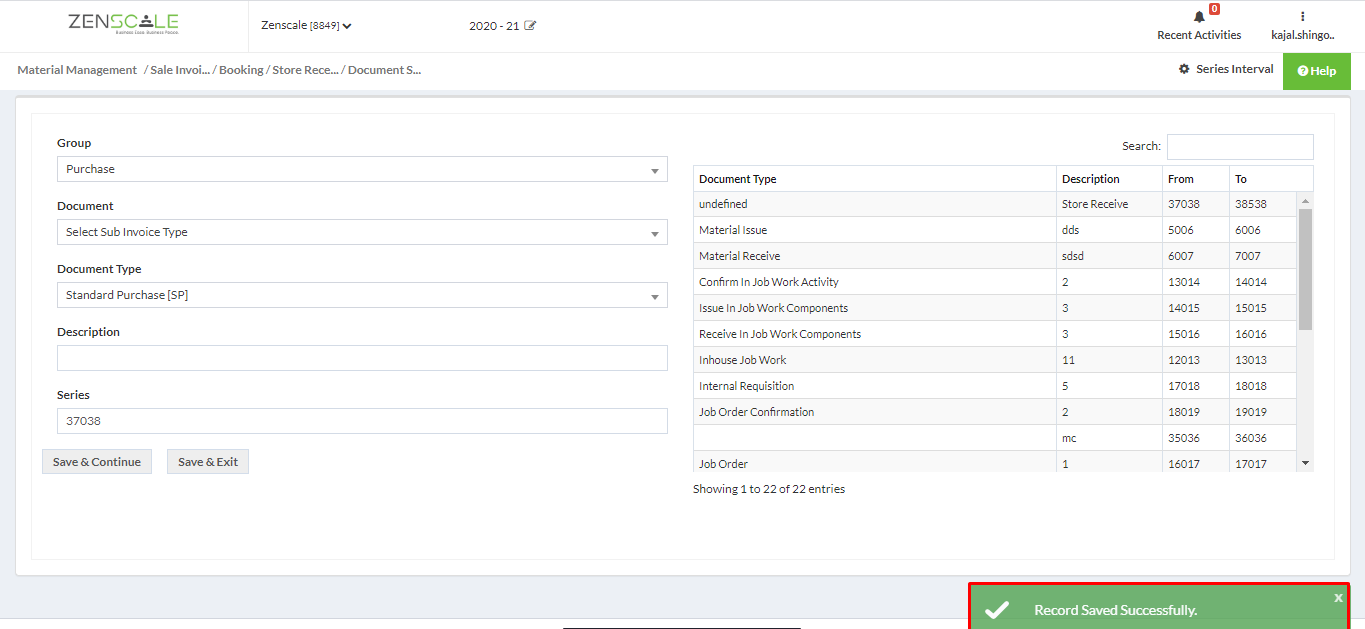 7. There are two methods to create store receiving-
With Purchase order
With PO Gate-in
8. Click purchase setting as highlighted below.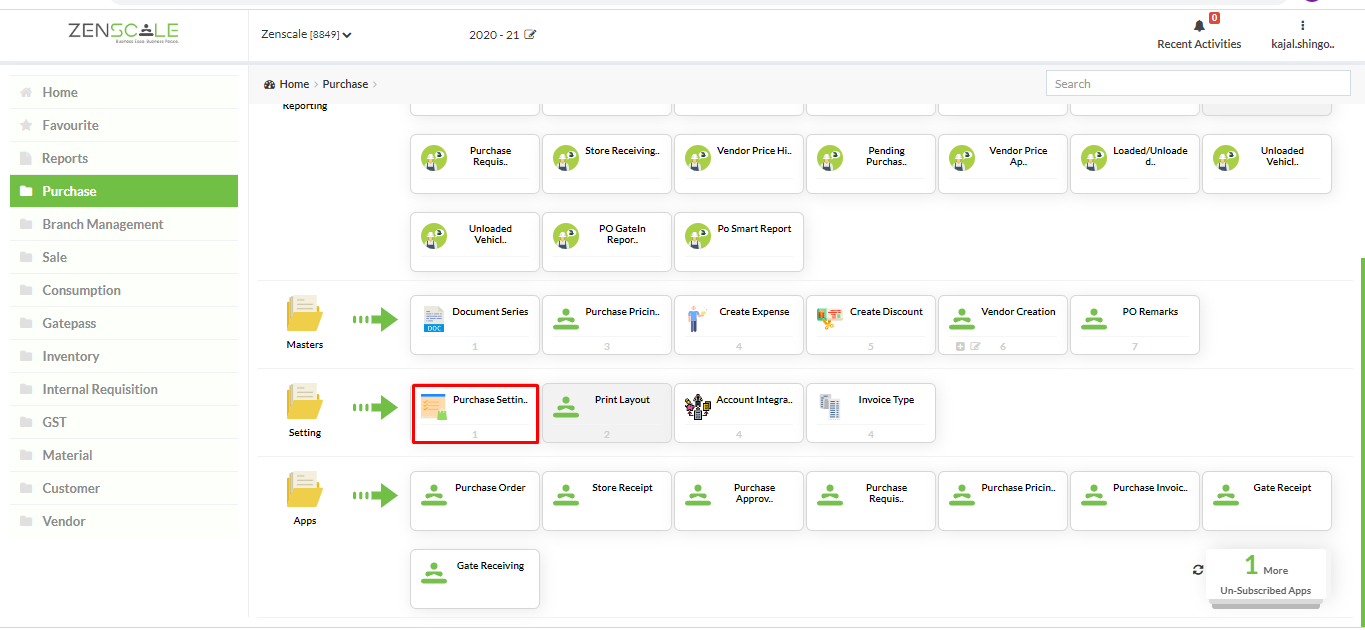 9. With Purchase Order Turn on Invoice via store receiving no. as shown below.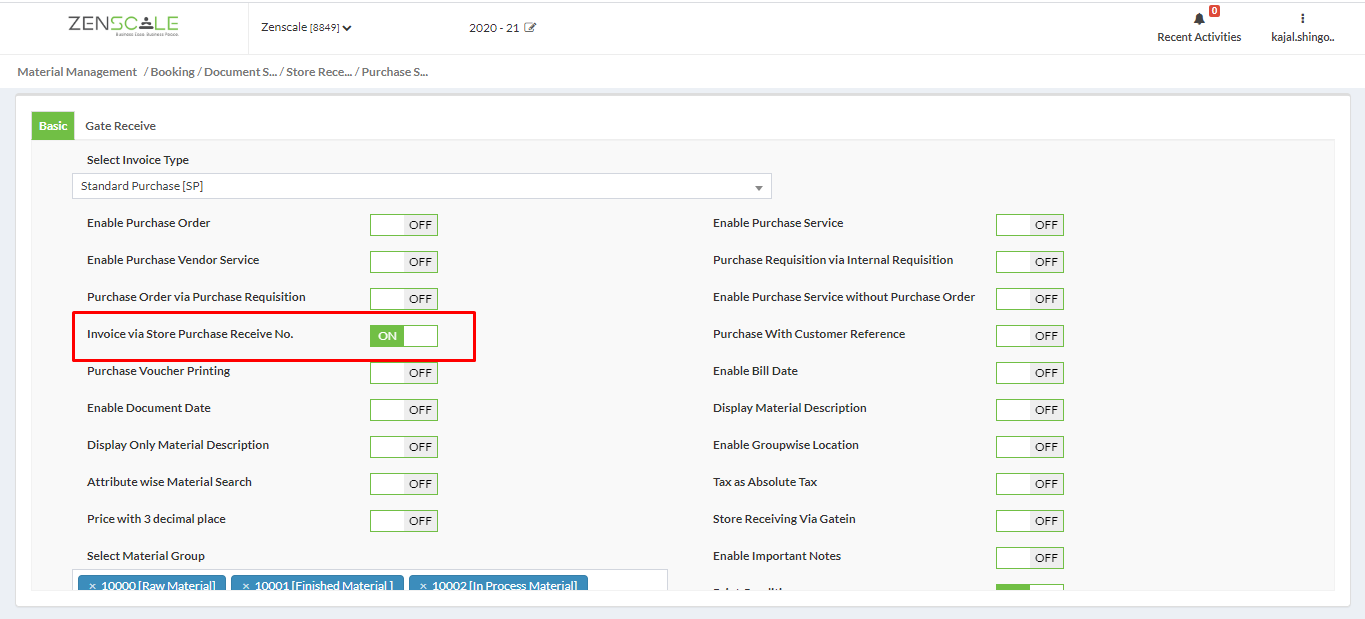 10 Now, Click on Store receiving.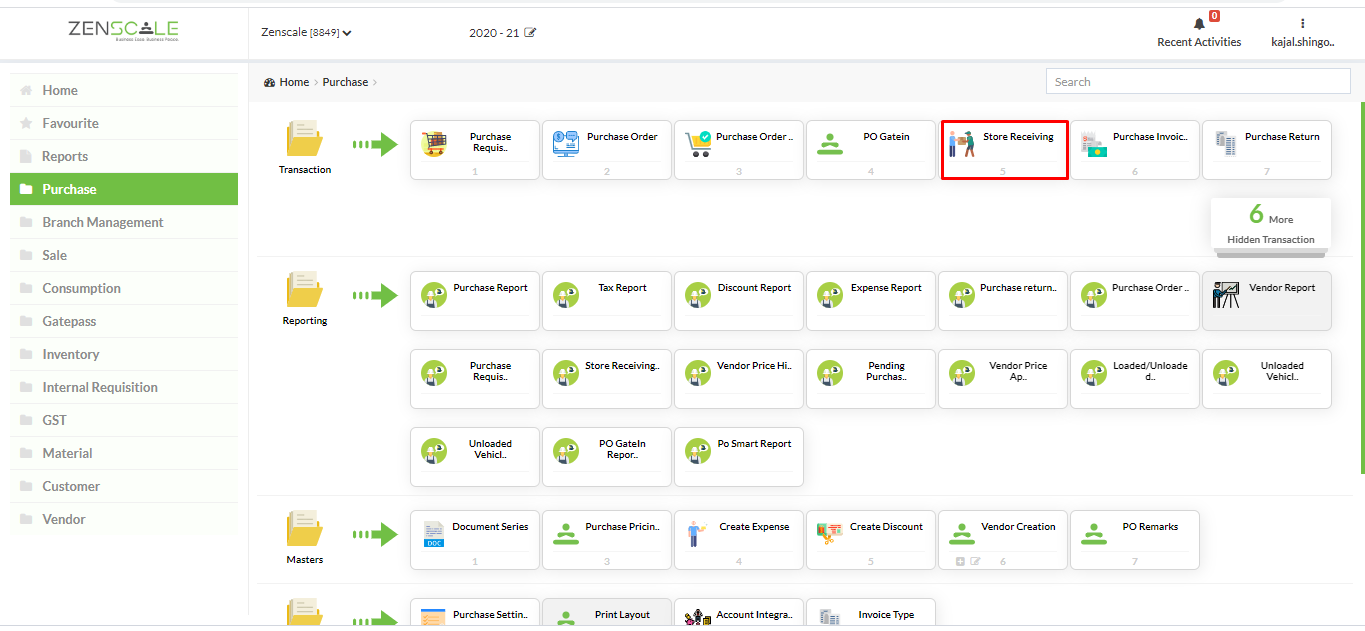 11.Select Invoice Type > Select vendor Name as needed.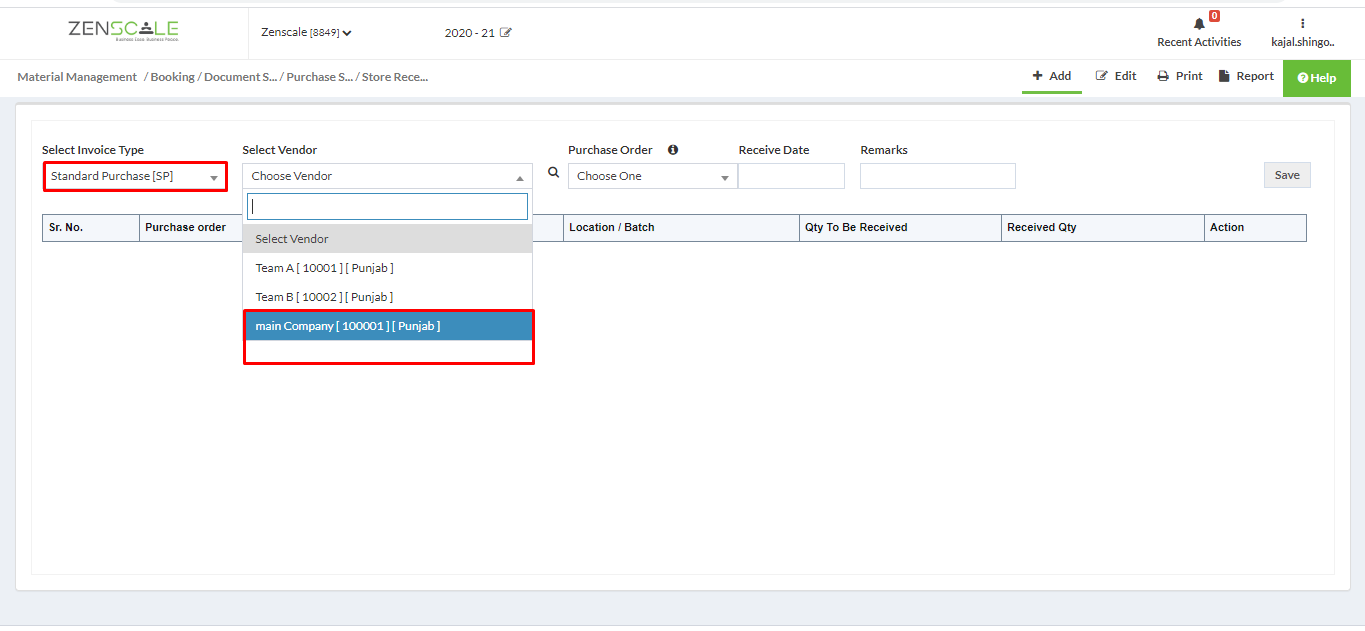 12. By selecting PO number you can see system will fetch all the details from Purchase order. Here you just need to Enter Receiving quantity > Receiving Date > Remarks as required > Click on Save.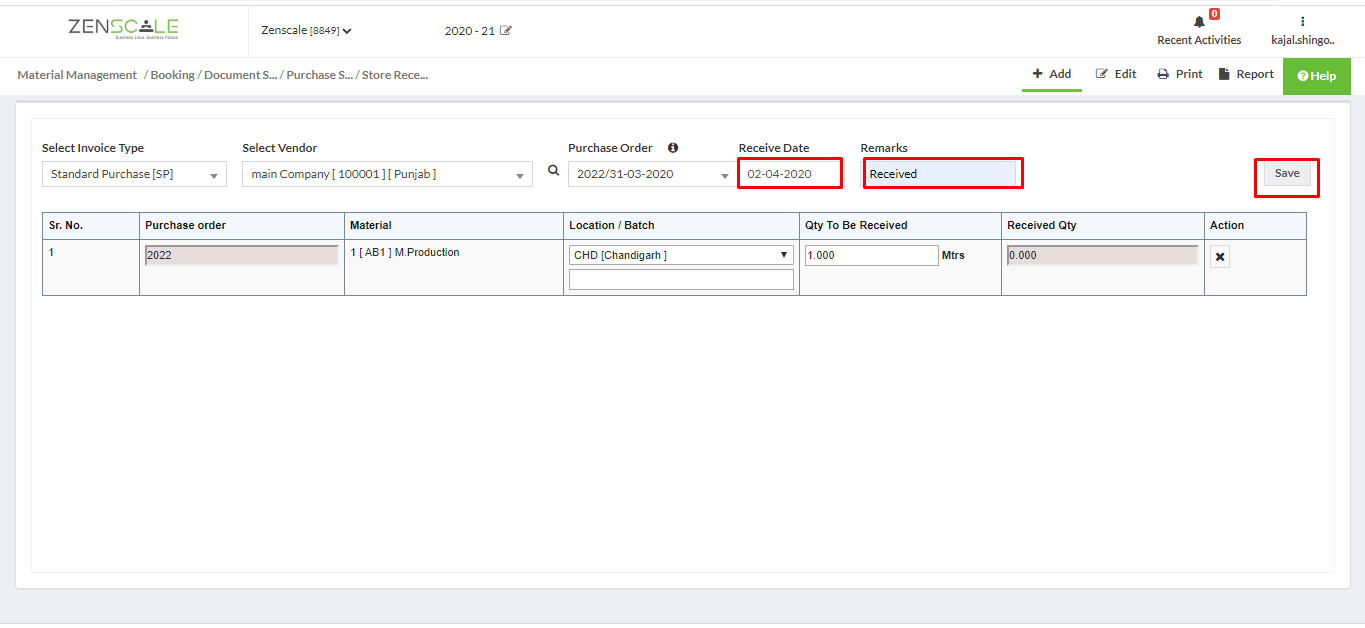 13. As you can see Document received and saved in the system.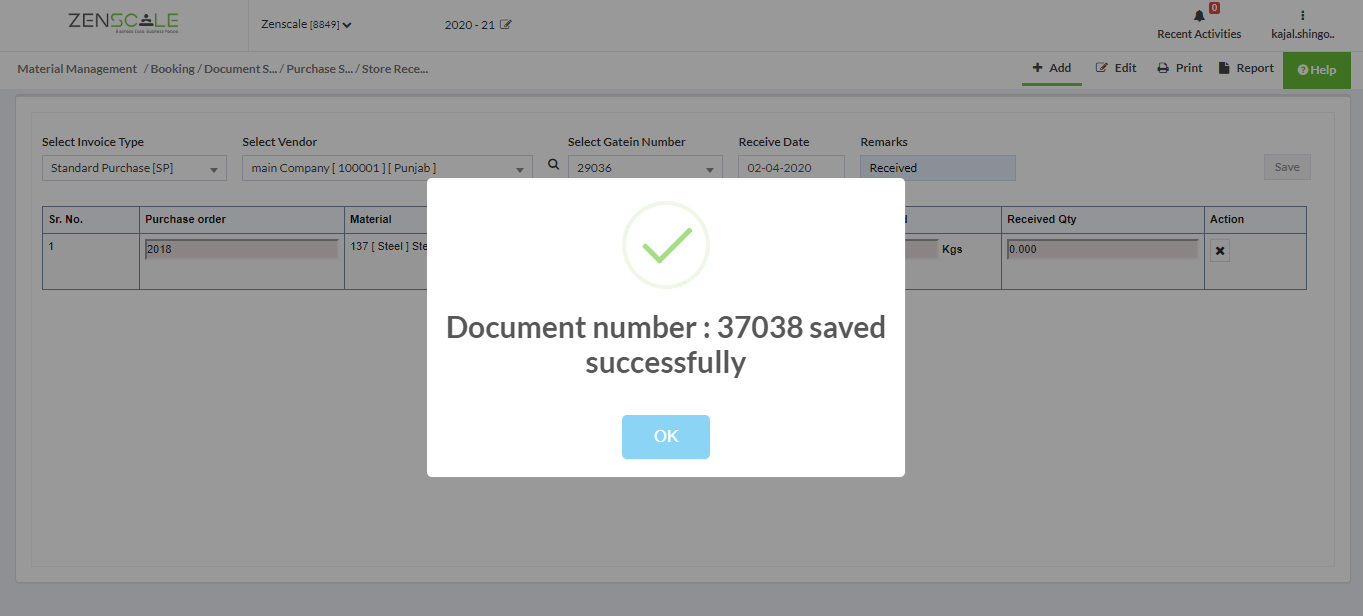 14.With PO Gate-In Number Turn on the setting Store receiving via Gate-In as shown below.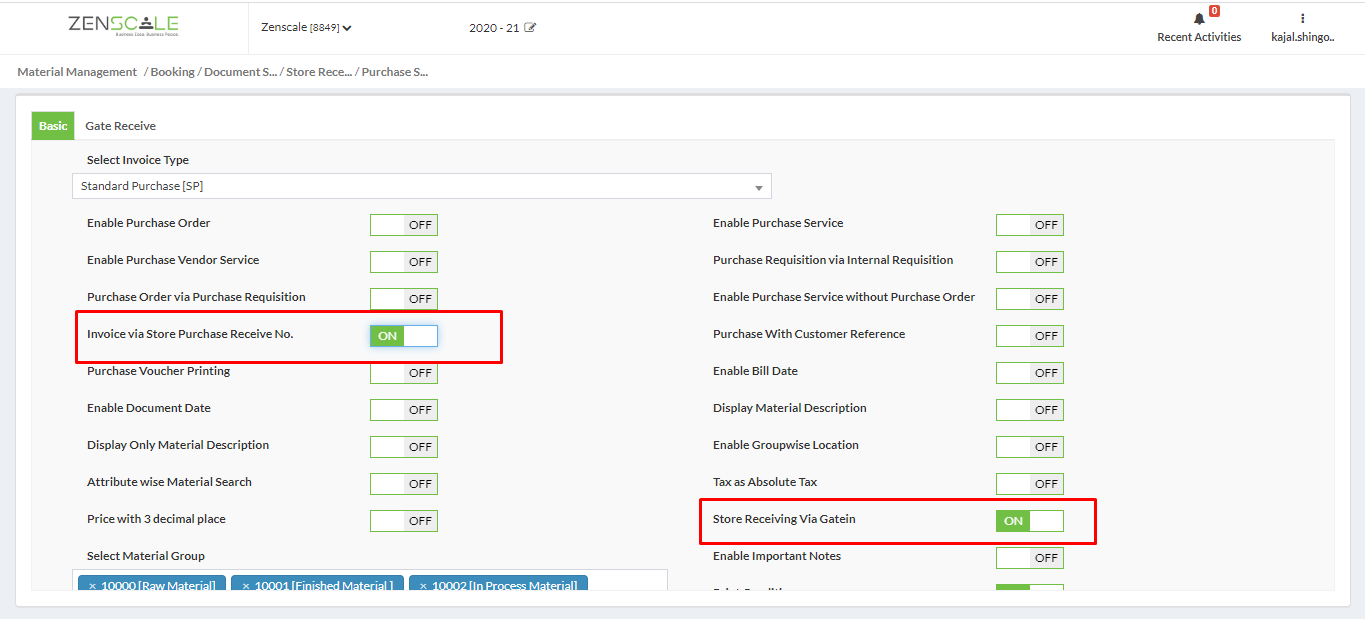 15. Now, Click on Store receiving.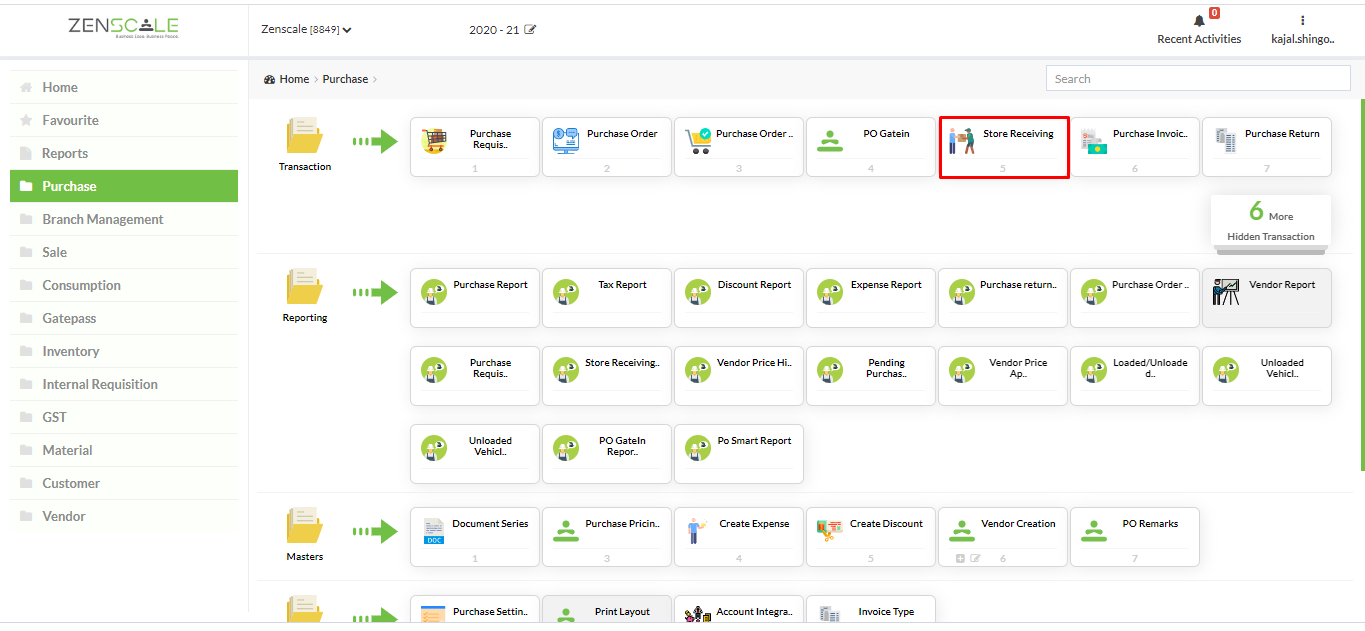 16. Select Invoice Type > Select Vendor Name.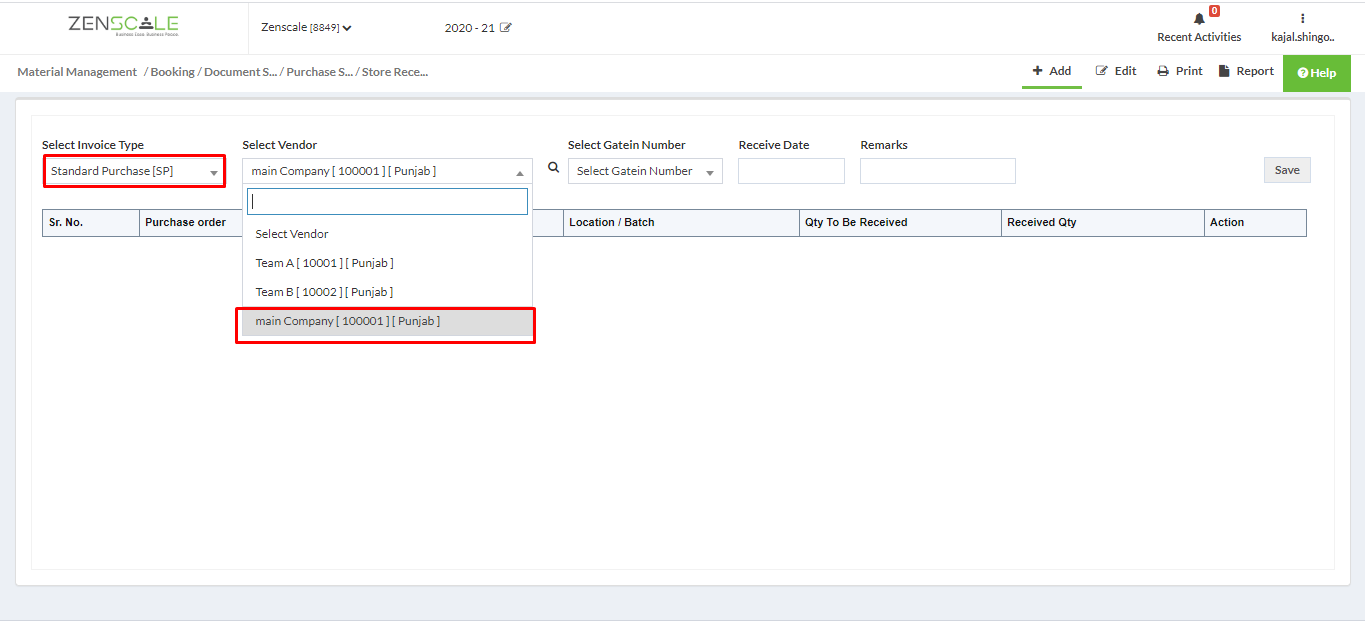 17. Select PO Gate-In Number.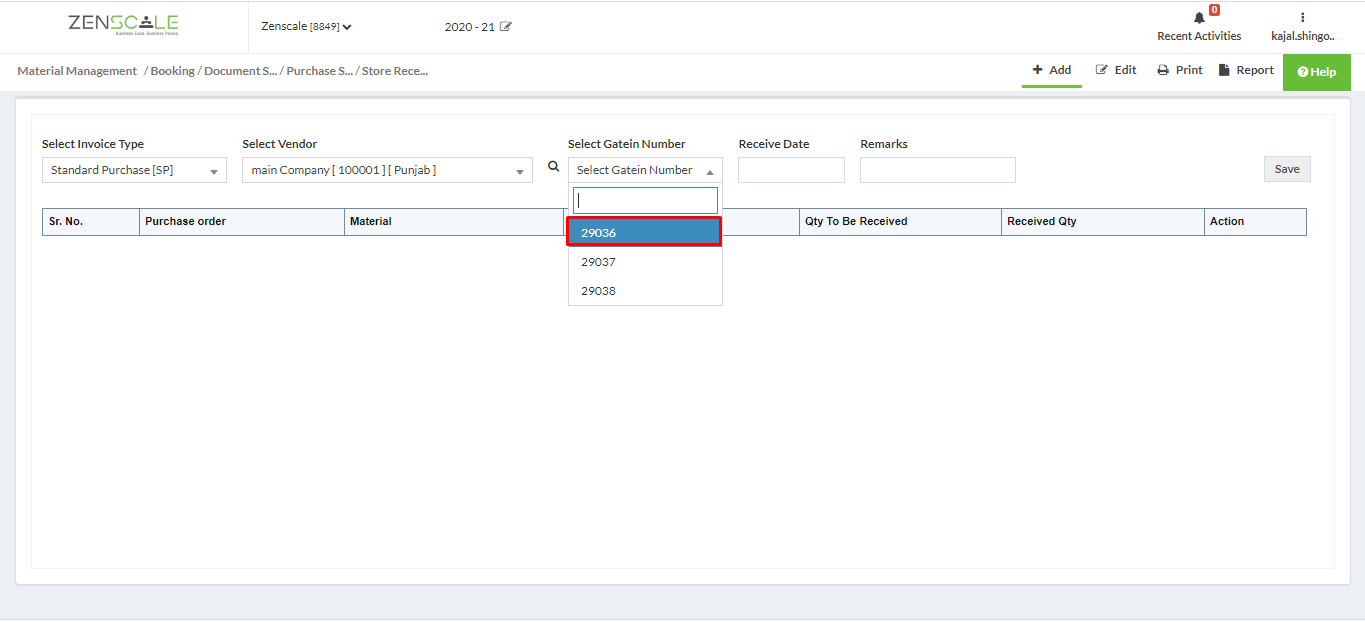 18. All information will appear like this.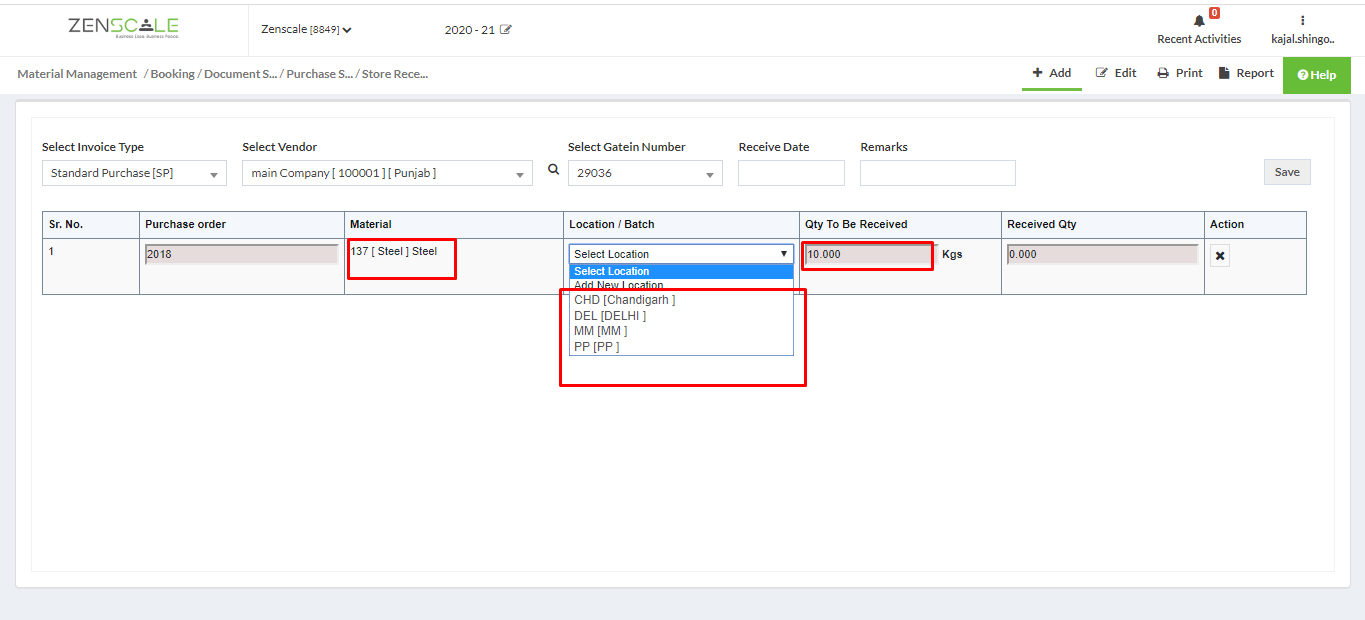 19. Enter Quantity to be received > Receive Date > Remarks > Click on Save.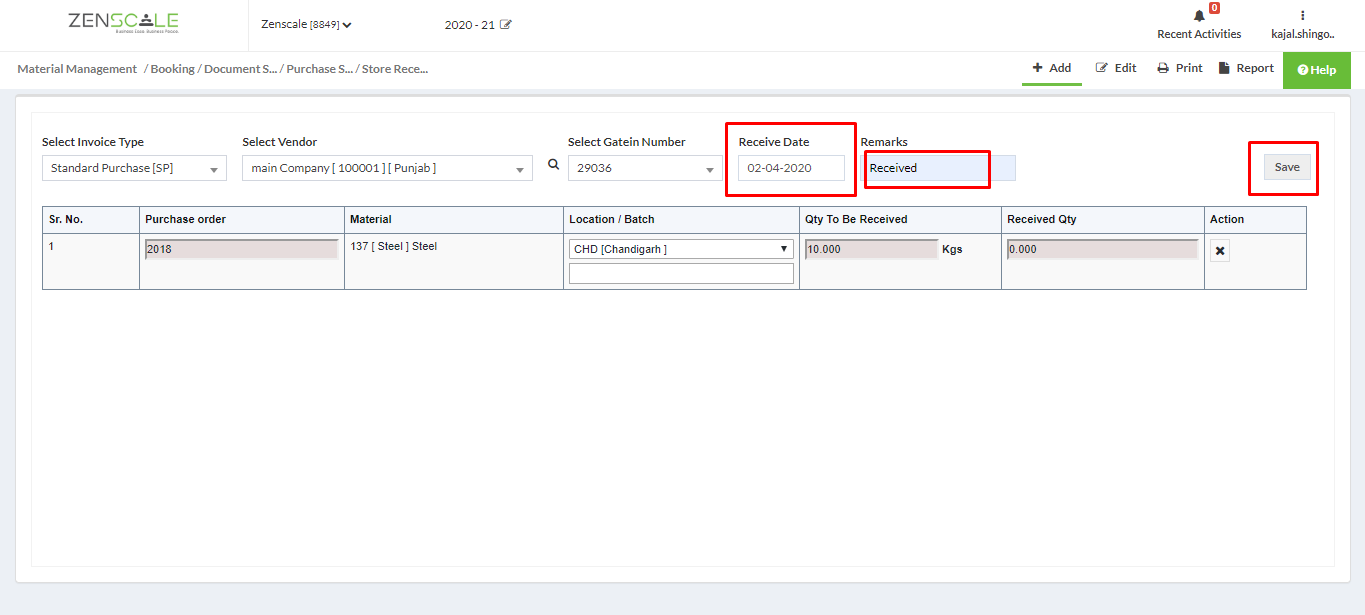 20. As you can see document saved successfully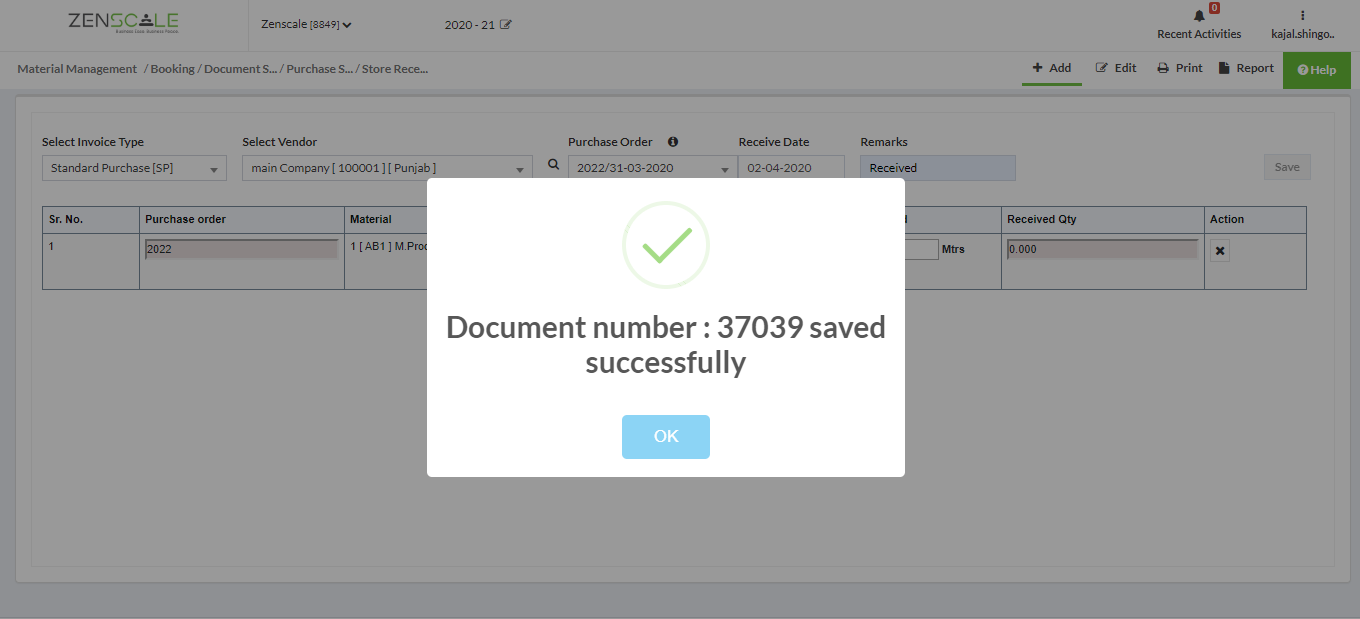 21. Click on Edit if you want any changes.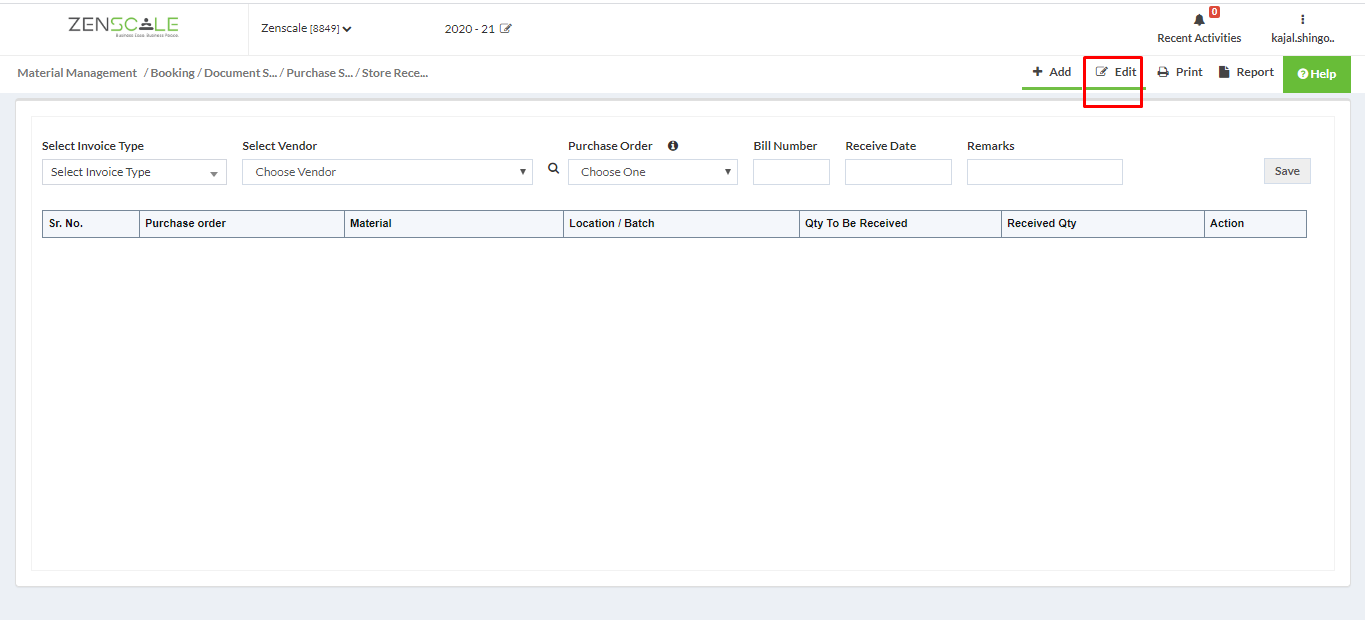 22. Click on Print option to check print of saved documents.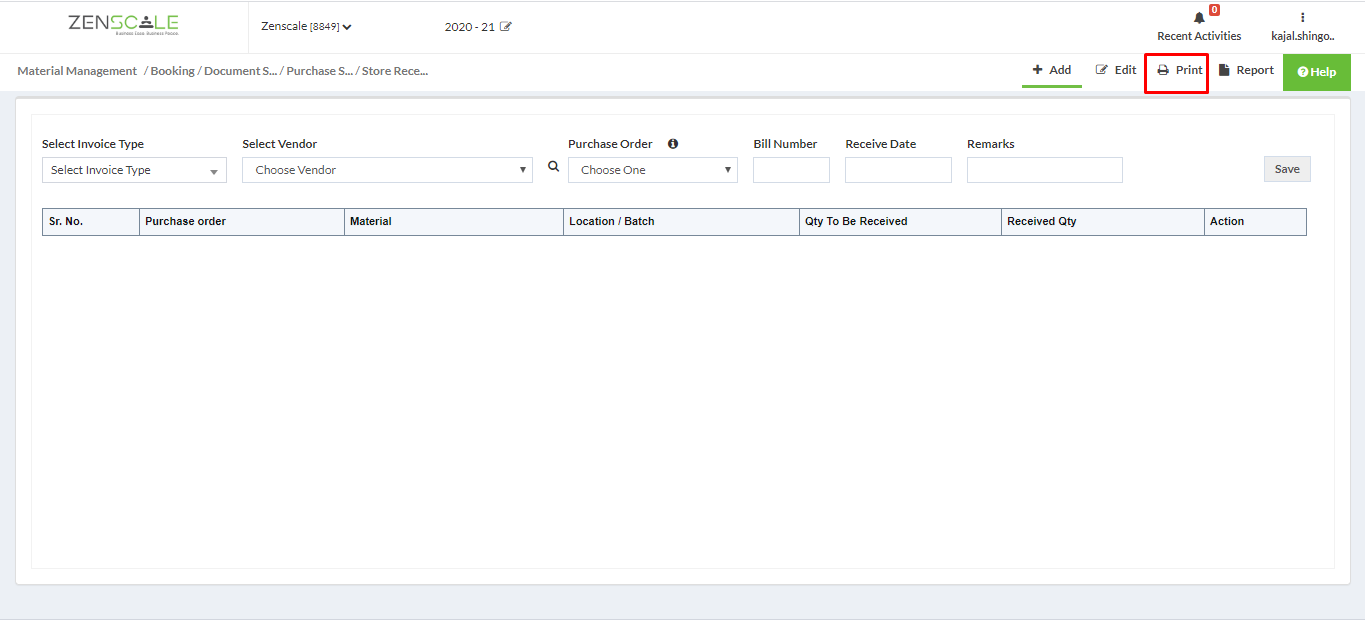 23. Select Date as document dates and click on print icon.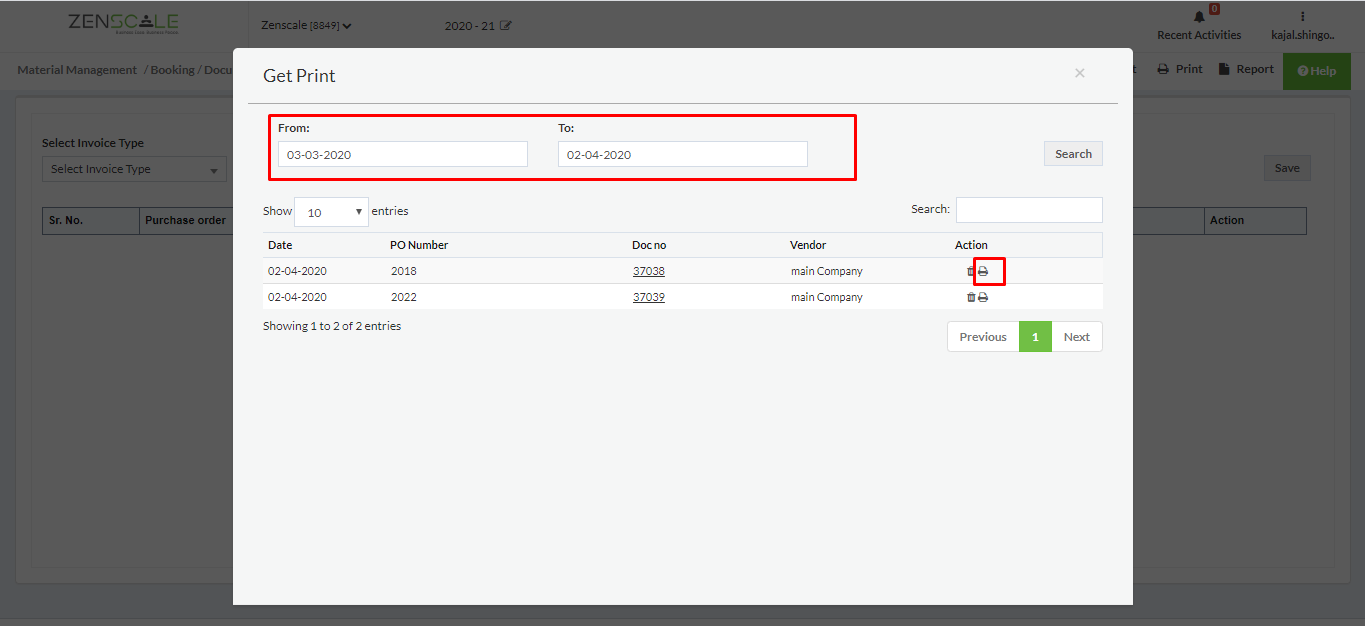 24. Here is print of store receiving document.