Updated by Implementation
What is Person Responsible?
The Person responsible is the individual accountable for fiscal oversight of the resources allocated to the cost center.
The company need to enter person responsible Id and descriptive name of the person responsible for managing the work center.
Overview
In Zen Scale system this feature use for adding the name of person who is responsible to manage all the work of organisation.
Use Cases
Suppose that there is a company Core wire pvt ltd the company use this feature for creating person who are responsible to manage all the task of organisation by using this feature company the company get easy way for tracking all the management through person responsible.
Steps to be performed
Click on website
https://preprd.zenscale.in/mm/app_home_beta_new
1. The page will open.
2. Click on internal requisition.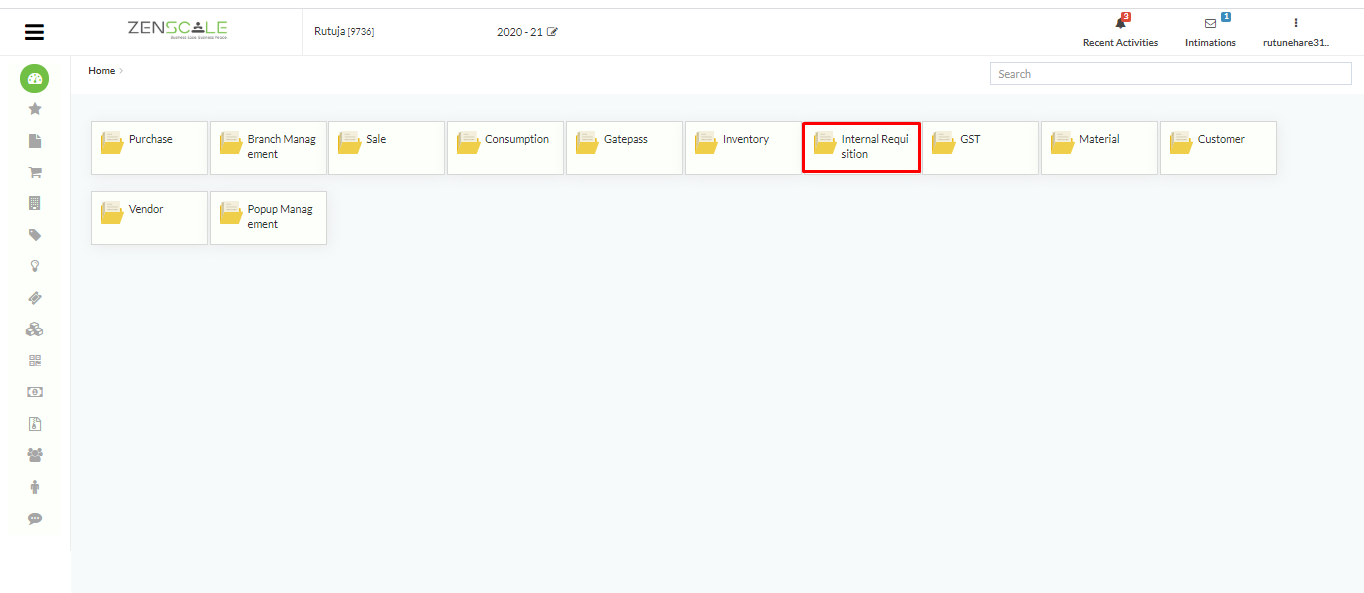 3. The page will show and then click on add responsible person.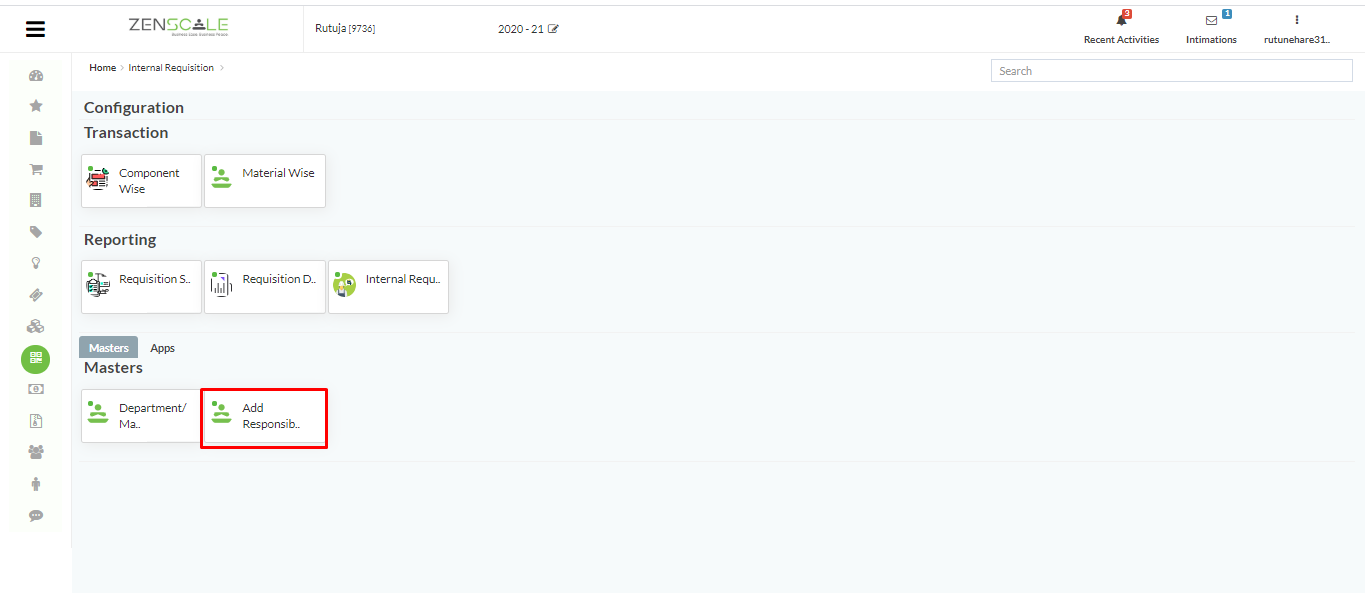 4.The page will show,fill the field the highlight field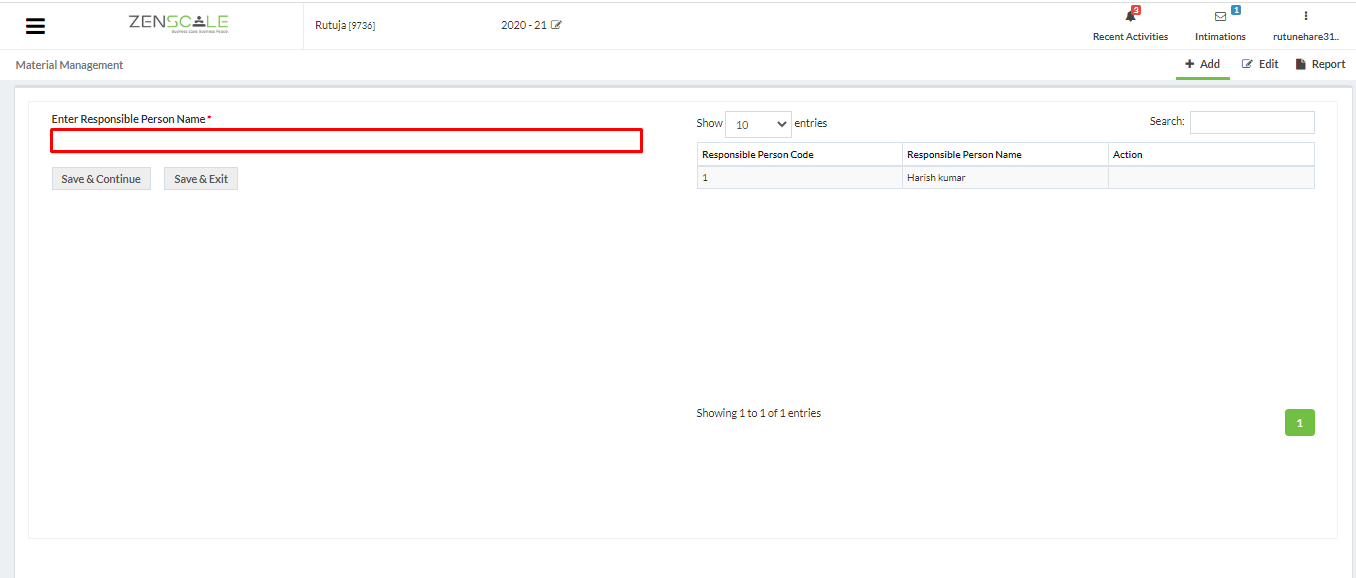 5. Add person name who is responsible.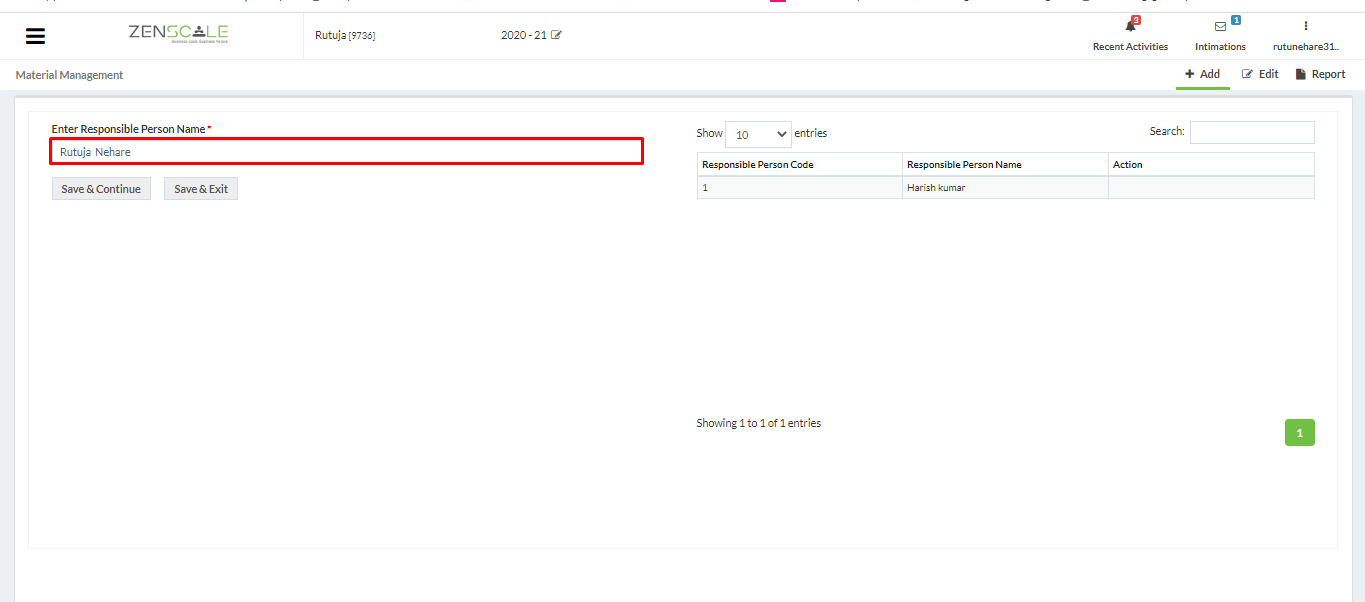 6. Then click on save and continue.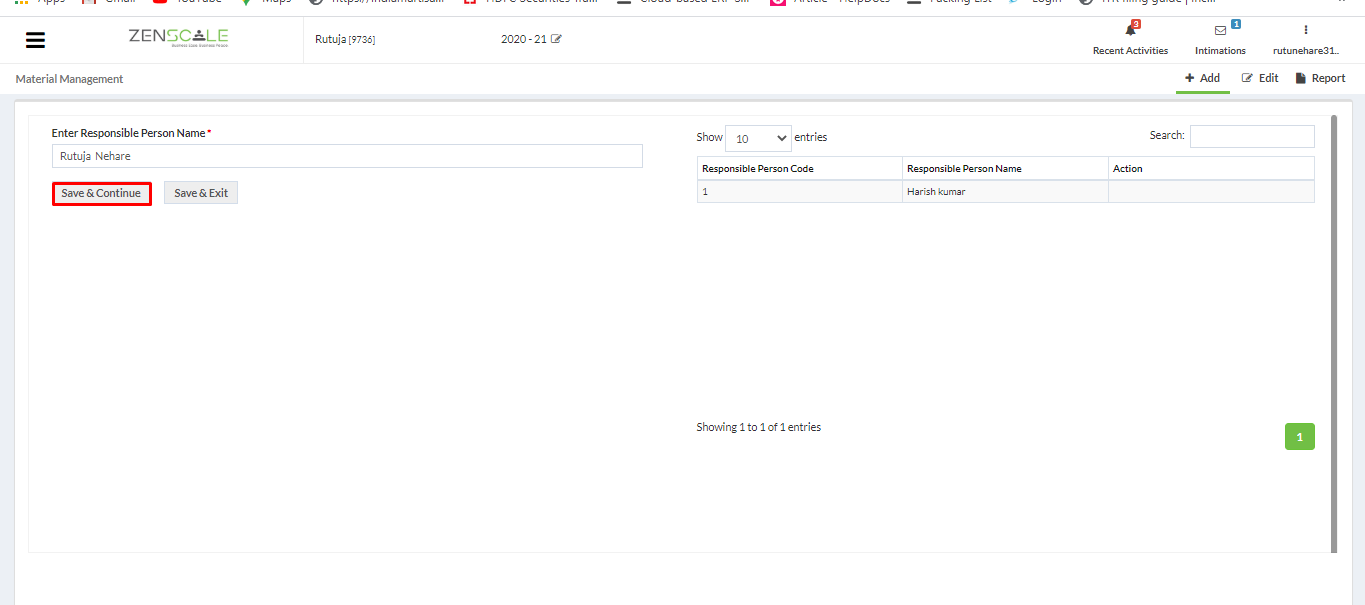 7. If we have to edit click on edit icon.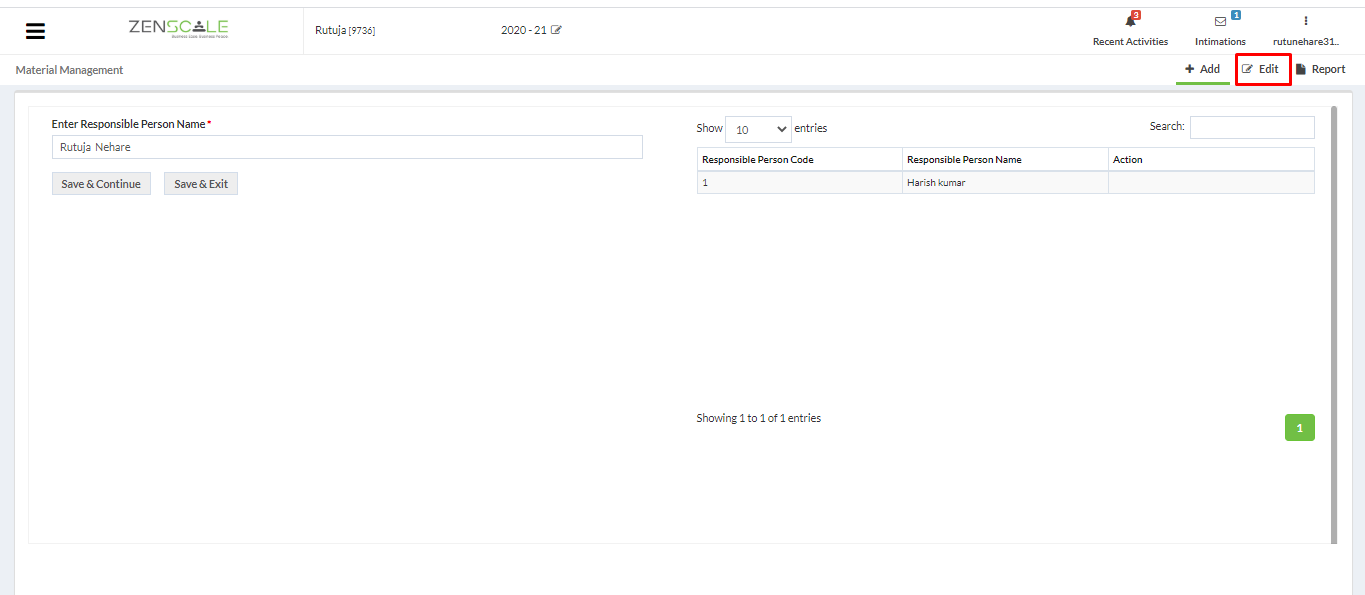 8.If we have to delete click on delete icon.

9.To see report click on report.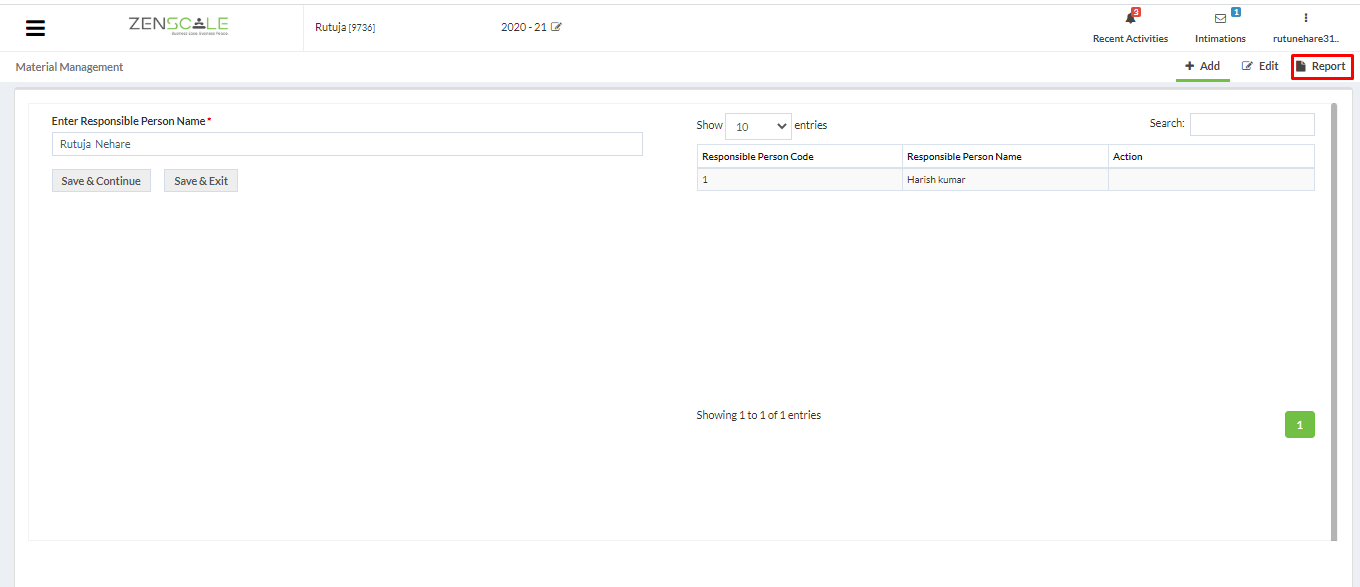 10..The report will show,