Updated by Implementation
What is Attendance editing?
This process is basically used to edit the attendance which is upload in the system by punching machine or manually.
Overview -
Attendance editing is a feature that is given to HR to edit or delete the attendance of employees. Zenscale provides flexibility in attendance updation. Due to attendance editing, HR can correct timings if there are any wrong punches from the employee's side.
Use cases –
Suppose Raman working as an employee in Abhishek Industries private limited. In this company, Raman start working and HR enrolls her ID card in punching machine for punching. One day she is on overtime but by mistake, she punches out and after that, she skipped again punch IN and OUT. In this condition, HR edits her attendance and add her proper IN/OUT time.
How to Edit Attendance:- Following below steps for the attendance editing :-
1. Attendance> Click on Attendance editing.

2. Select ID card of an employee which attendance you want to change.
3. Select month and year which you want to edit.
4. Click on submit.

5. After clicking on submit you can see attendance of selected employee in mentioned year and month.

6. Click on Edit tab which date you want to change
7. Do the changes in IN/OUT timing and dates as required.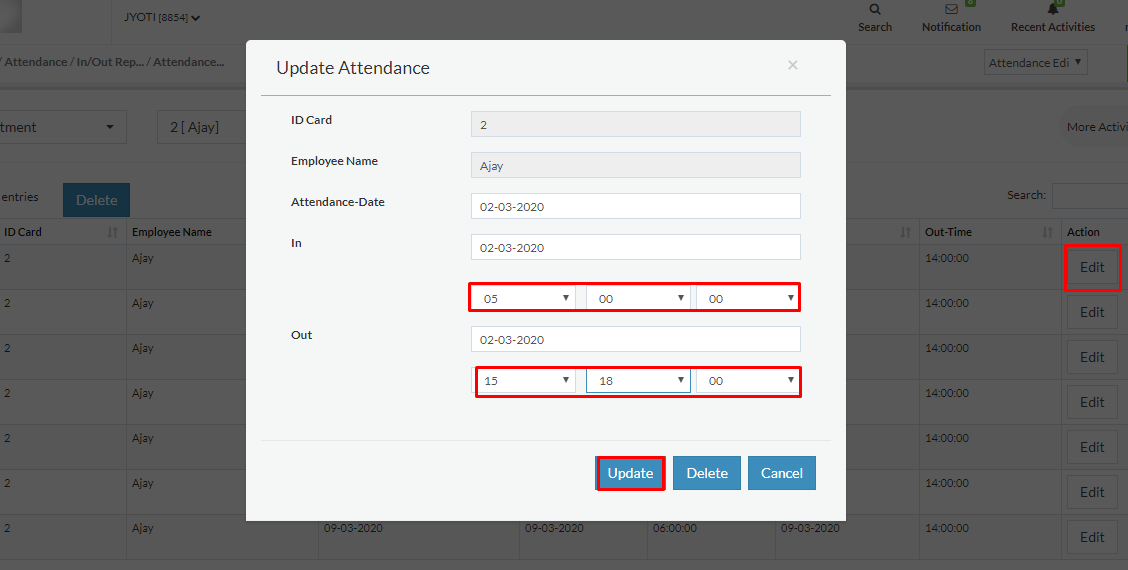 8. Click on update for saving edit data.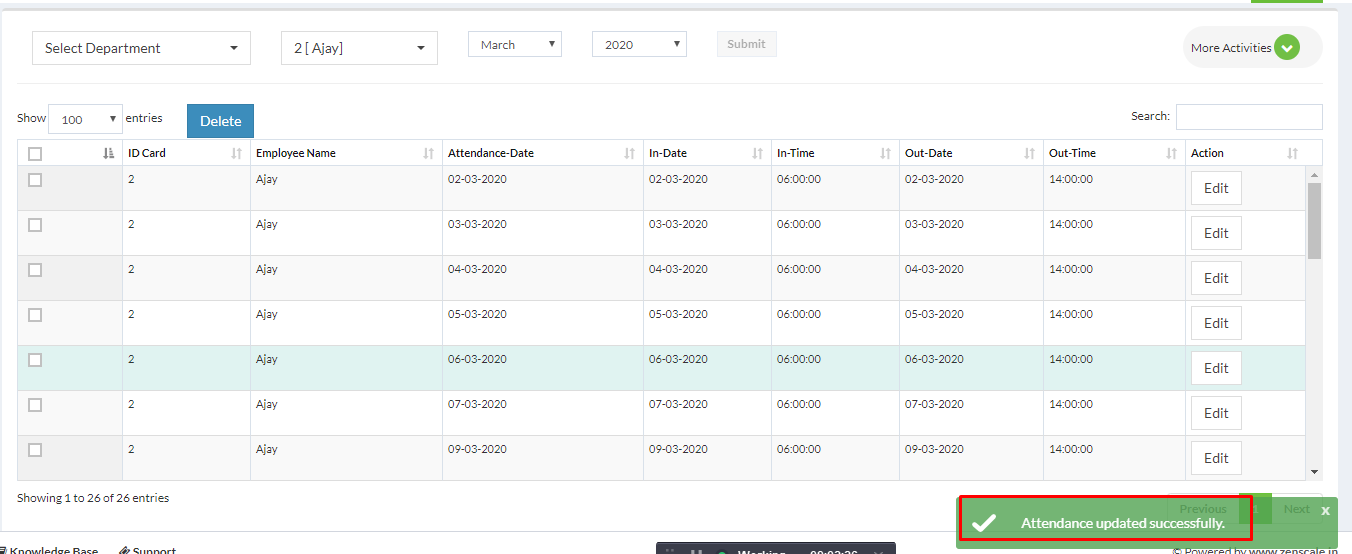 9. Data update successfully.

10. If user want to delete the attendance then click on delete tab after selecting dates.

11. Click on Yes.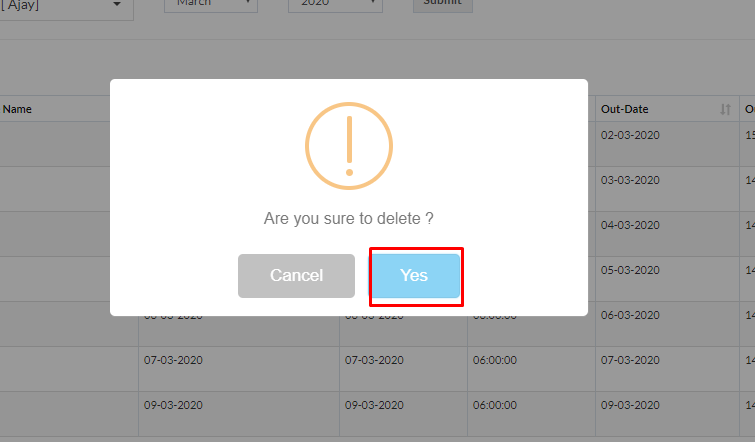 12. User can view updated attendance in IN/OUT report.