Updated by Gurpreet Singh
What is short leave?
Short leave is a leave which is given to employee for some hours or short time as depending company policy.
Overview:
Short leave is a feature that is given by the company to its employees in the form of relaxing hours, which can be availed by the employees to compensate for their late coming or early going.
Zenscale gives real-time reports, with the help of which users can easily track their attendance punching.
In Zenscale short leave rules can be allocated based on Department or Shift.
Use Cases:
Raghav as an employee working in a company with name Shri Sai industries.He need short leave for his personal purpose for 2 hours .
According to his company policy he has 3 no. of short leaves in a month so he can go out of the company for 2 hrs and apply short leave. The applied short-leave timings will be considered as paid at the time of salary processing.
Steps to be performed to apply short leave
1. Open short leave folder
2. Click on Apply Short Leave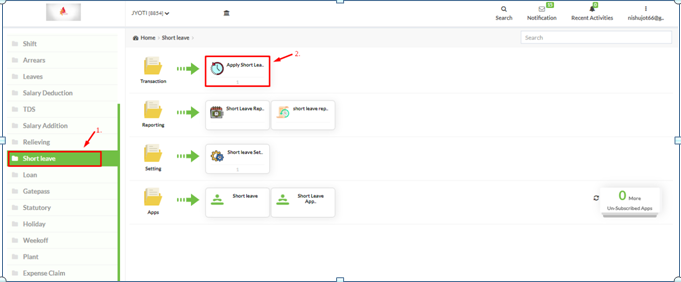 3. Select employee ID from drop down
4. Select date where you need apply short leave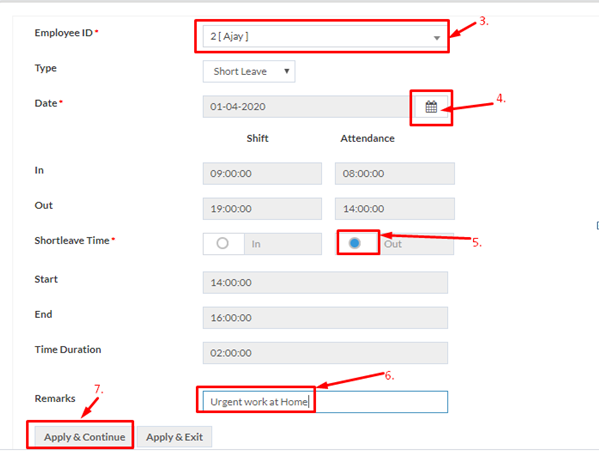 5. Select In or Out from "Short leave time"
6. Add remarks accordingly
7. Click on apply and continue.

8. You can check the Report from the report icon.