Updated by Implementation
What is stock report ?
An inventory report is a summary of items belonging to a business, industry, organization, or home. It provides a comprehensive account of the stock or supply of various items.
Overview
Stock report is not only providing the much required funds for boosting the business, but also providing a common place for stock trading. It is the report that makes it possible to sell the stocks at any point of time and get back the investment along with the profit. Stocks are important to a business because they can help the corporation quickly gain a lot of capital, raise.
Use cases
Suppose that there is a company Parveen Steel Pvt. Ltd. that wants to keep a track of its raw materials in a dedicated manner. Additionally, they have some spare stock saved over from the past year which is needed to be passed off in the new year as forwarded stock.
The Zenscale ERP system helps them to do so in a fresh and timely manner of all the data of material group and material .This feature can also helps to track the movement of goods from one place to another.
Steps to be performed
Click on Website
https://www.zenscale.in/mm/app_home_beta_new
1. The page will open.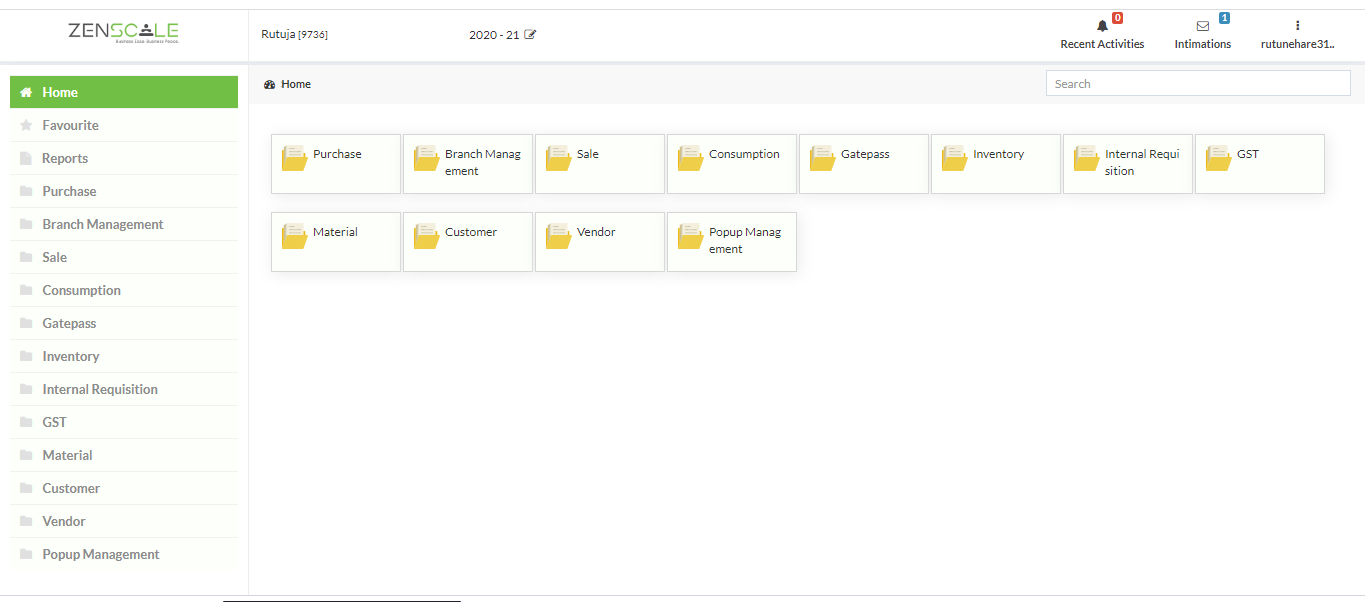 2. Click on inventory.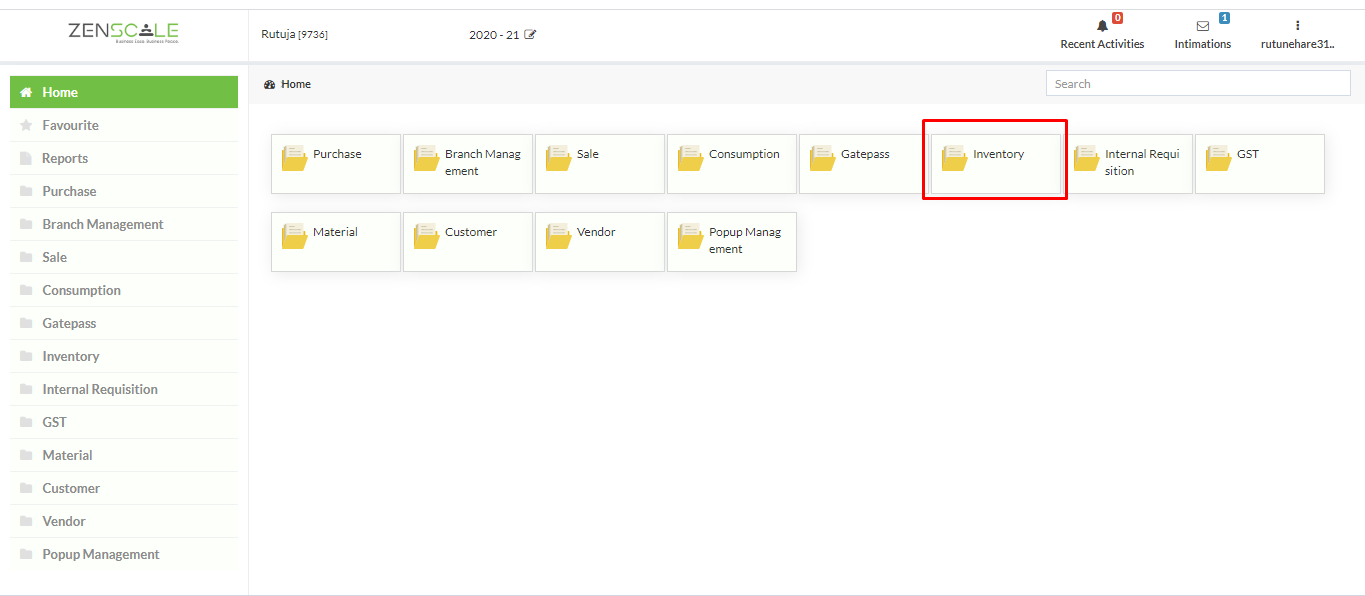 3. After clicking on inventory, the page will show.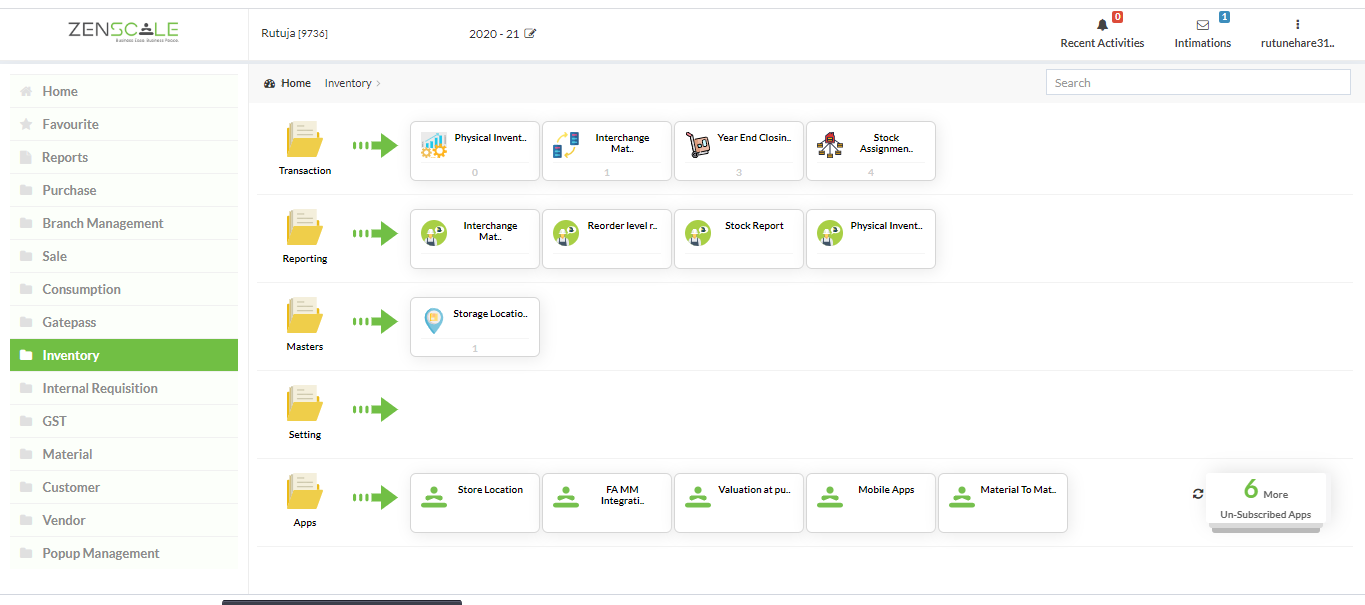 4. Click on stock report.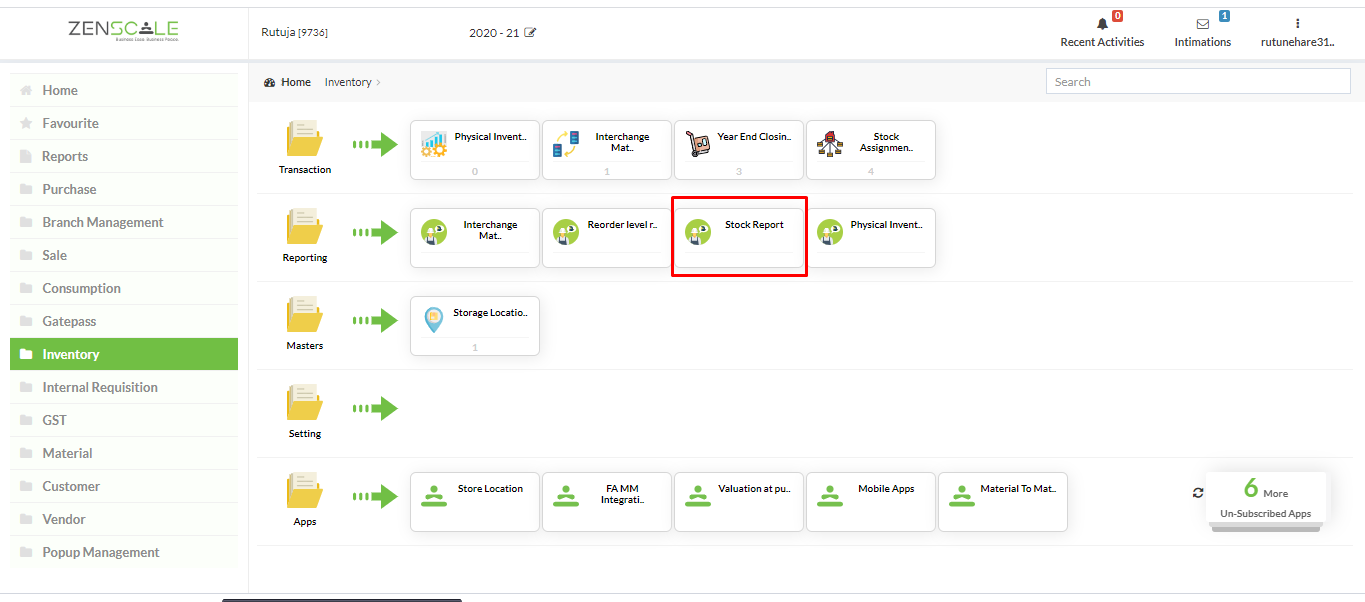 5. The filter popup will be open, user can select the required filed for data output.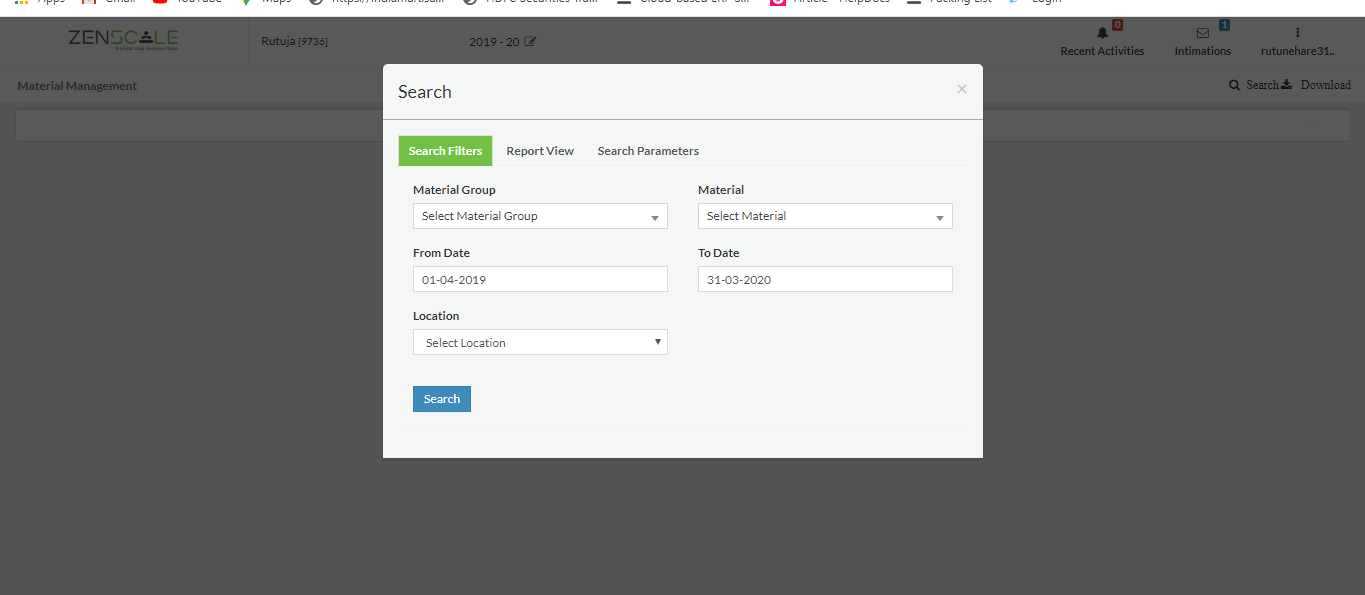 6. Select material group.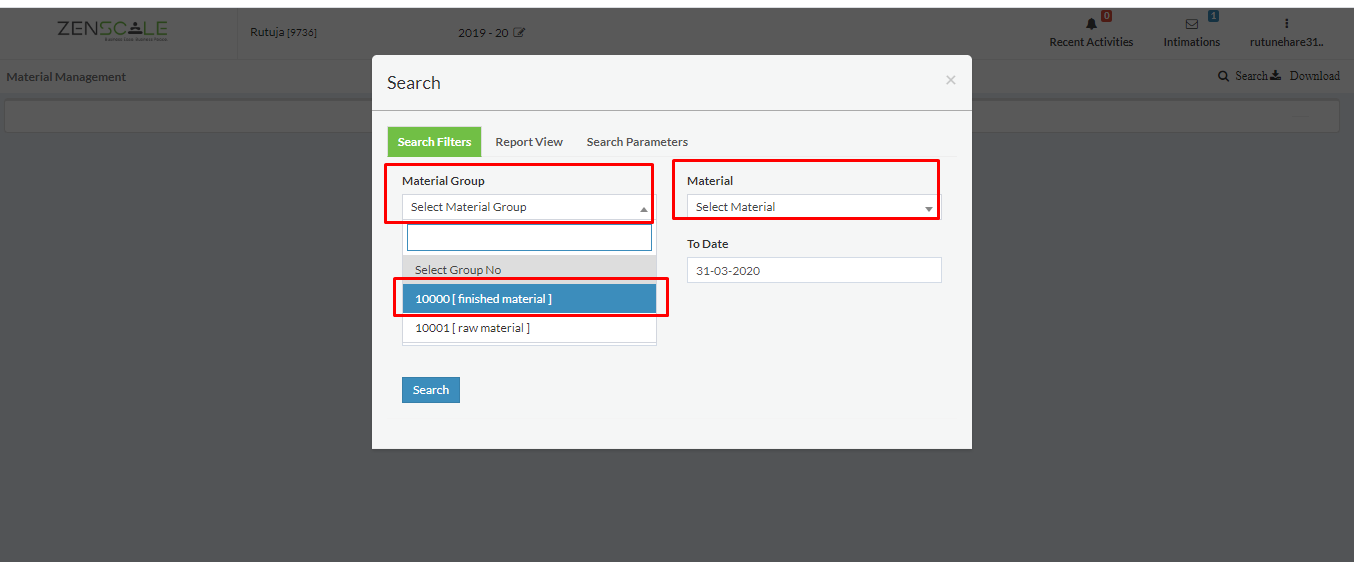 7.Select material .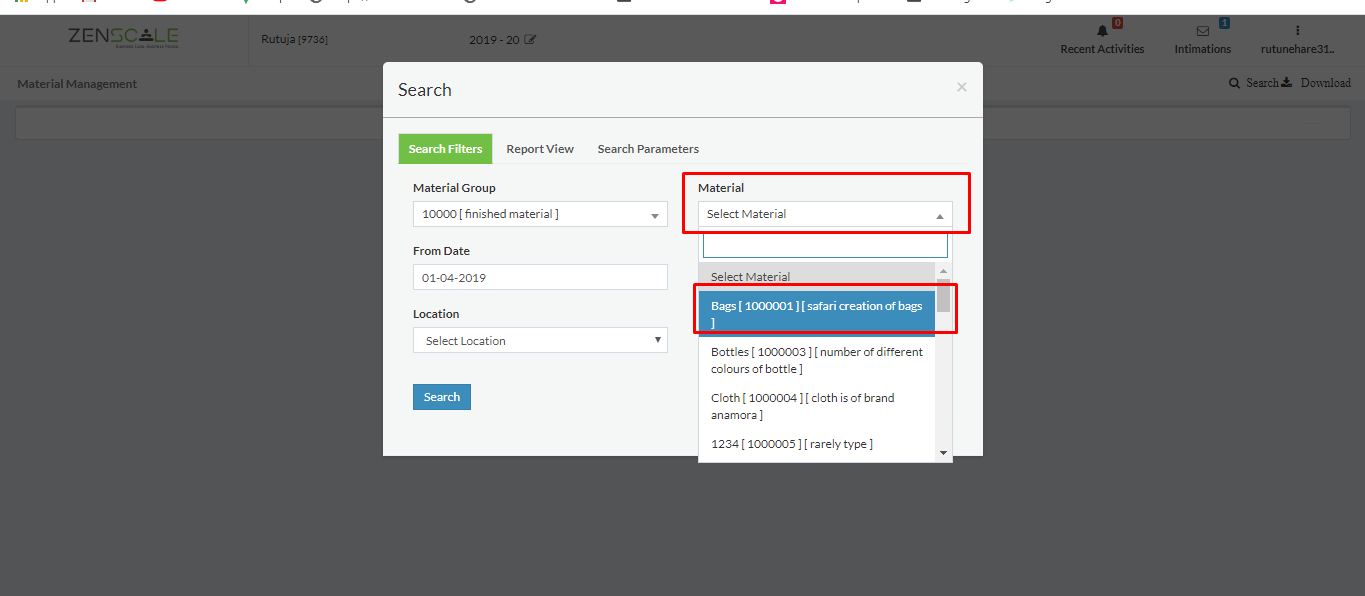 8. Fill the date according to created material.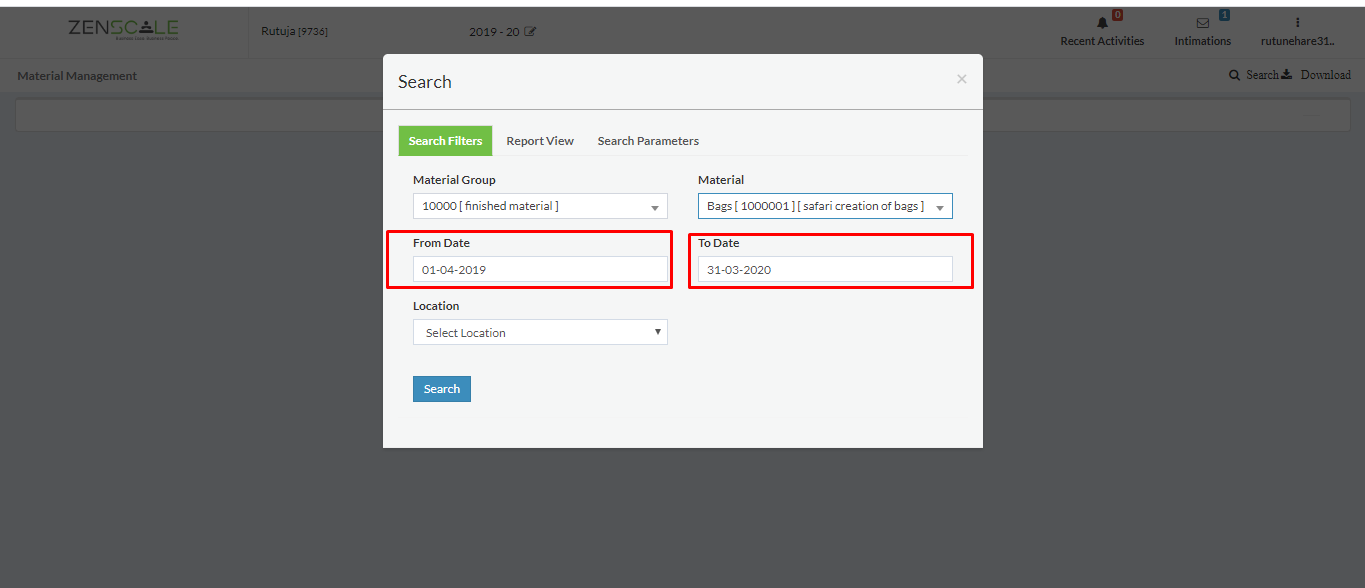 9. Select the location if you want to search based on the location.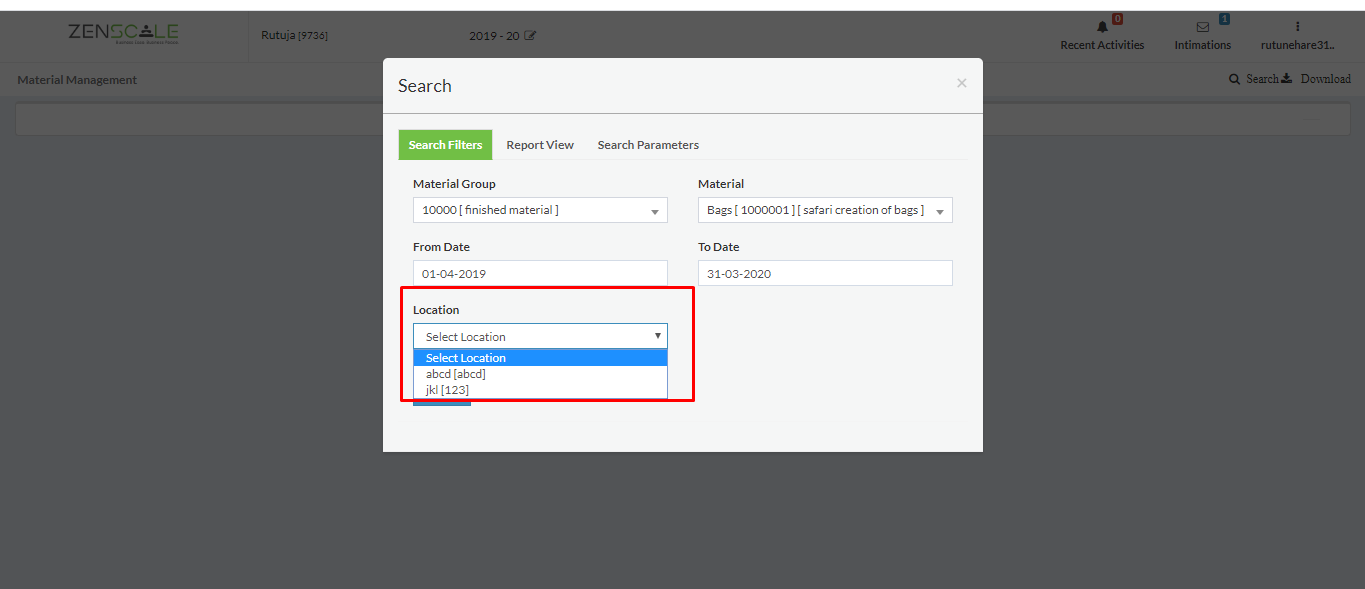 10. Click on search.

11. The stock report will show,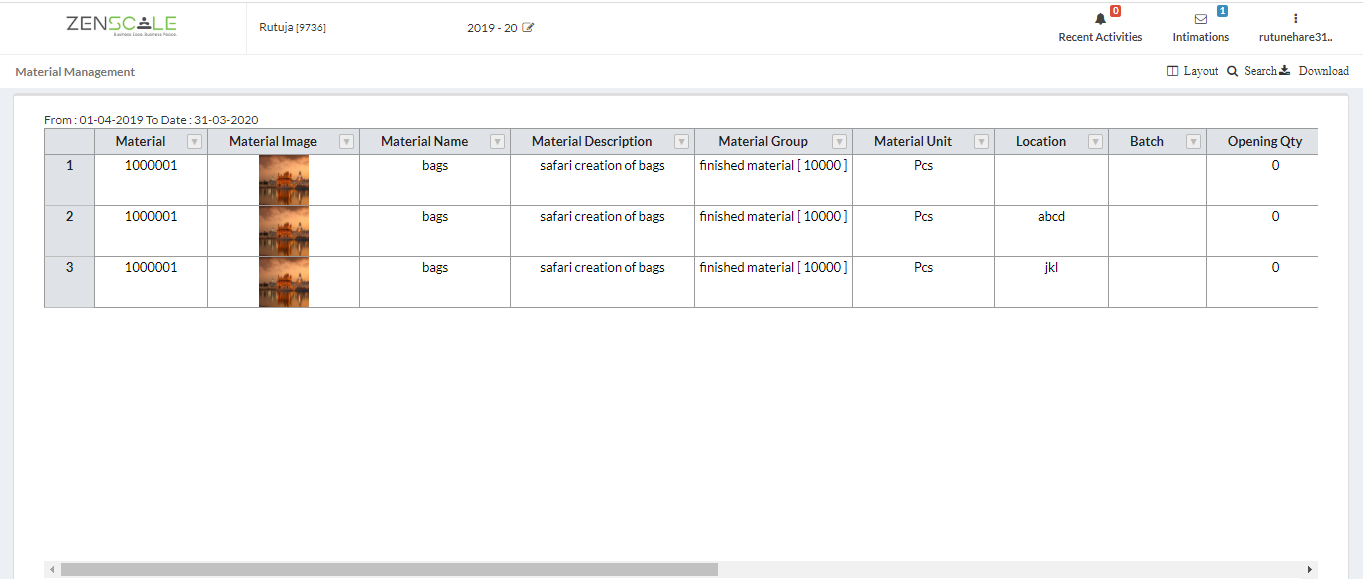 12. If we want to choose location wise then select location and then click on search.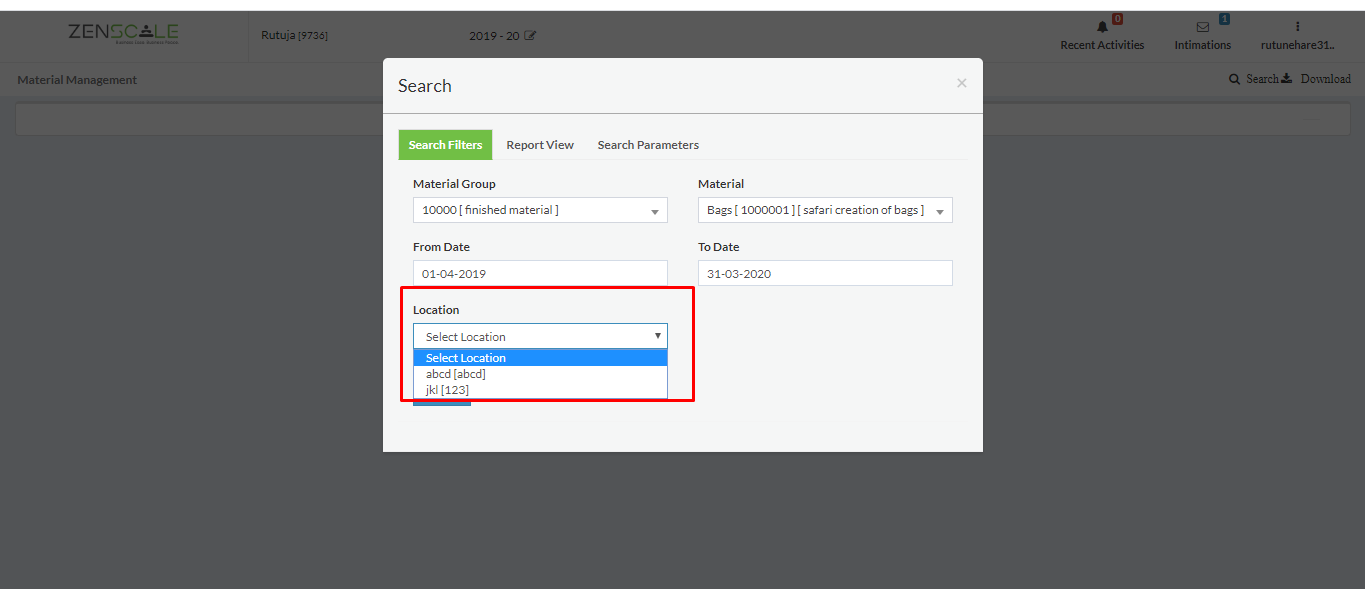 13. The stock report will show