Updated by Implementation
What is holiday?
A day when people do not go to work because of a religious or national holiday. In Payroll, you can pre-define and pre-assign the holiday so that the salary of employees can be processed without deducting the holidays.
Overview -
In the event a fixed holiday falls on a non-regularly-scheduled workday (Saturday or Sunday), these holidays will be added to the festival or national holidays. For the festival and national holidays, HR creates an upcoming list of holidays. If the company have different plants on different location then Zenscale gives the option to set a different list of the holiday to each location. The user can also set this rule entity wise. For paying holiday user need to set eligibility for an employee when an organization pays his/her holiday according to attendance.
Use cases –
Suppose a company name with Abhishek Industries Private Limited. In this company predefined the paid holiday list for its employees for the upcoming calendar year. HR can use a holiday setting app to create a list of holidays according to dates and descriptions. With the help of this app, the user can set a different list of the holiday for different locations.
How to Set Eligibility for Holiday :- Eligibility important setting for paying holiday to an employee. Follow below steps for Eligibility rule for holiday:-
1. Click on Holiday folder.
2. Holiday > Click on unsubscribe apps.
3. Unsubscribe > Click on Holiday eligibility.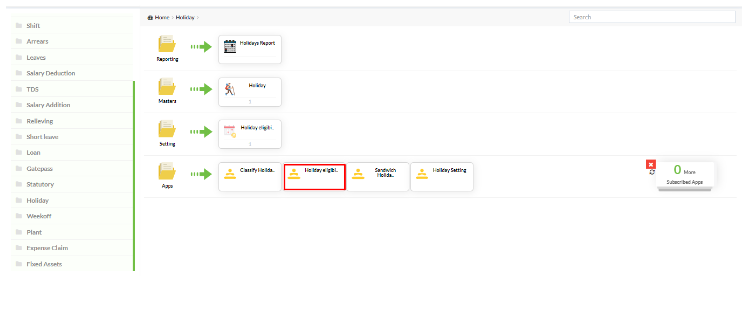 4. Holiday Eligibility >Click on Subscribe tab.

5. Refresh the page.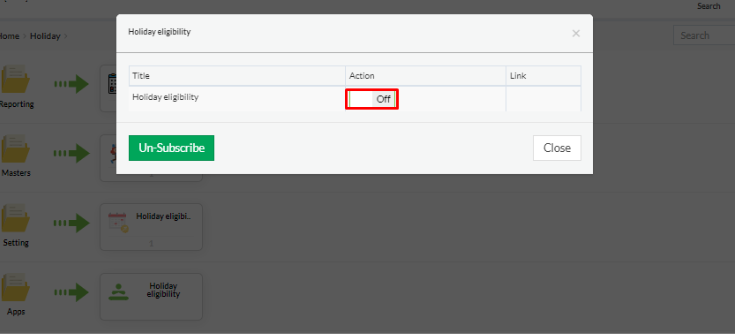 6. Activate the setting of holiday eligibility.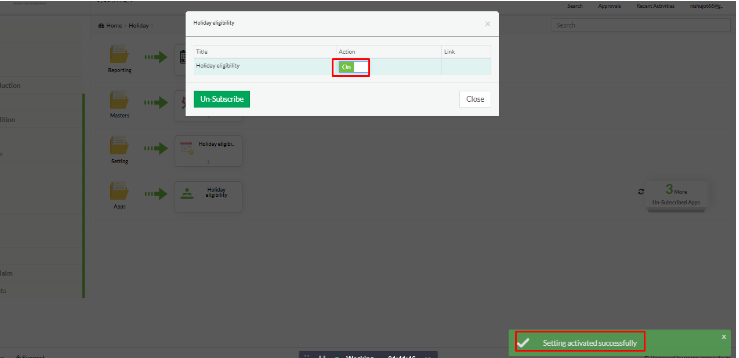 7. Click on go to master.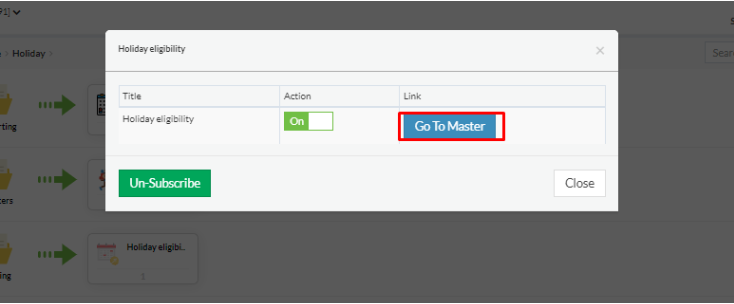 In Holiday eligibility user have two type of settings in collective hours in week or Days .In week or days user set the eligibility in hour and days as showing below :-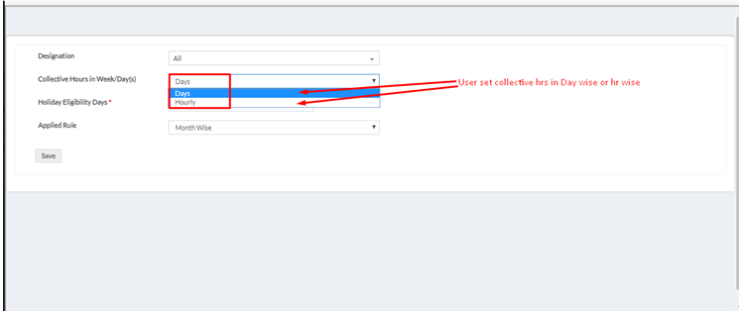 In Holiday eligibility user have two type of settings for applied rule.User apply above rules month wise or Week wise as showing below :-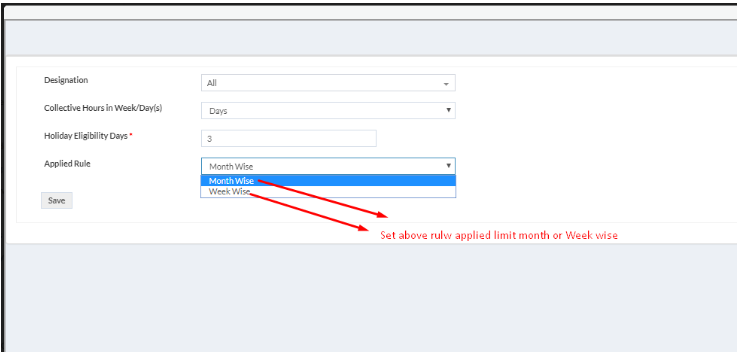 Now we can use it day wise collective hrs and month wise applied rule.
9. Click on Specific department or all department for applying rule.
10 . Click on Days wise collective hours.
11. Input number of days which user want eligible for holiday.
12. Click on Month wise.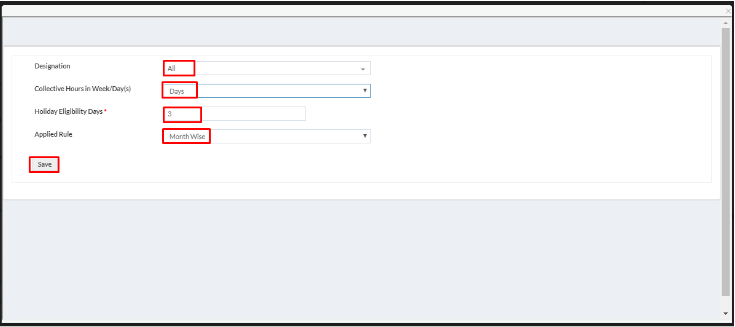 13. Click on Save.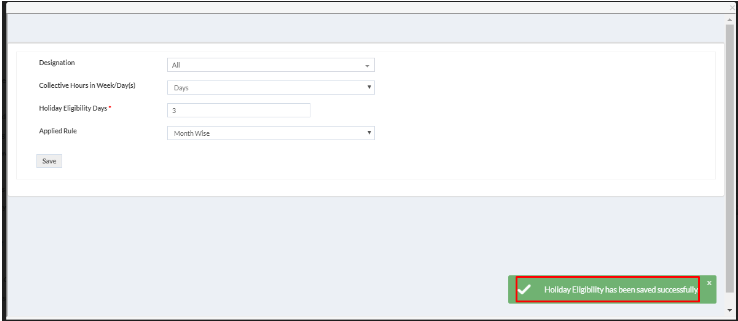 How to Create Holiday Master :- Following below steps for creating holiday list:-
1. Click on Holiday folder.
2. Master > Click on Holiday.

3. Holiday > Select Date which have holiday defined

4. Add Description
5. Click on save & continue

5. Holiday save successfully.

User can create whole year Holiday list with same process

6. User can check the Report from the report icon.