Updated by Implementation
What is Leave Carry Forward ?
The Leave Carry Forward routine works according to the Leave Carry Forward Policy. You can specify the Leave Period in the Leave Settings. The Leave Period is the Calendar year by default, but the leave period can start from any month you choose. For E.g. Your leave period could be from April till March.
Overview :-
Zenscale keeps track of employee Leave Balances in real-time. Employees may have Leave Balances at the end of the year which can be encashed or carry forwarded to the next year. This help document describes how you can Carry Forward employee Leave Balances from the previous year.
Use Case :-
Suppose a company name with Abhishek Industries Private Limited. In this company 500 workers working. Due to number of employees HR unable to maintain leave of previous year.HR facing issues related mismatch Leave counts. In this case, Zenscale provide the proper counts after carry forward.
Steps to be performed :- Follow below steps to know carry forward leave balances at the Year-end :-
*For leaves carry forward user need to set setting in leave setting as show below :-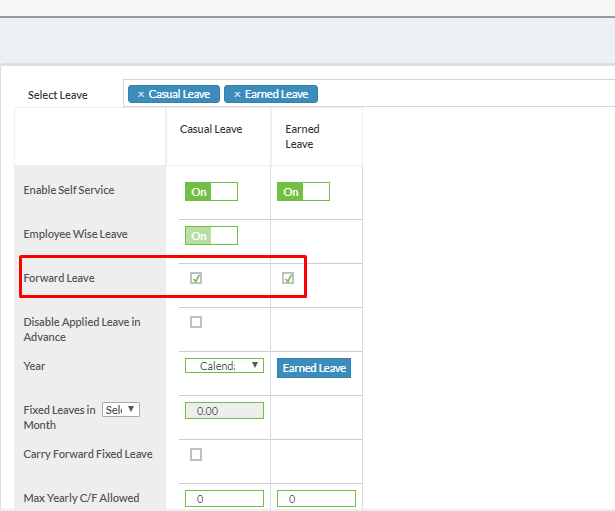 To know the more details about Leave setting click here "Leave Setting"
1. Click on Leaves

2. Click on Leave Carry forward

3. Click on Forward

4. leaves start forwarding

5. Leaves Forward successfully.

6. User can view the leave details in leave summery