Updated by Implementation
What is Shift Assignment?
Shift assignment is a process with the help of which the HR can assign the shift to the employees other then their allocated shift in employee master. HR can assign date wise shifts to an employee.
Overview -
Workers are the major expense for most companies, so it is important to manage working in the most efficient way possible. With the help of the Shift assignment, HR can manage the sudden absence of employees with the replacement of another employees.
The shift assignment gives mobile accessibility. This function allows employees to view their schedules, 24 hours a day and seven days a week. This option may help prevent issues with employees misreading the schedule or forgetting shifts.
Use cases –
Suppose a company name with Abhishek industries private limited. In this company only 100 employees are working. Due to shortage of employees HR facing issues while preparing roster of employees. Sometime employees absent due to health reasons or urgent work. In this condition HR assign another employee on the same place of absent employees.
For example :- HR prepare monthly roster of employees A,B and C. These employees working in different shifts. One day suddenly A is not coming on work due to health issues. In this case HR assign shift of A to B.
Steps to be working in Shift Assignment :- Following below steps for functioning of Shift Assignment:-
1.Shift> Click on Shift assignment.

2. Select ID card from drop down
3. Select Shift which you want to assign
4. Select From date and To date

5. Click on save & continue.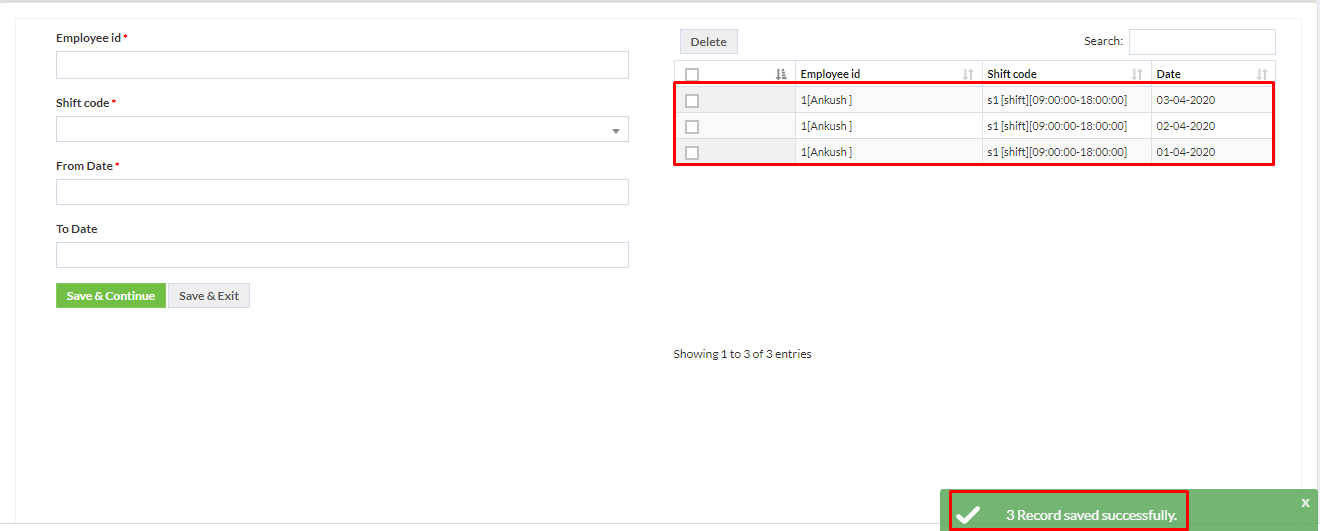 6. Shift upload successfully. User can check it in report and also download in Excel.

If user by mistake assign wrong shift to an employee, then user also have option to delete previous Entries:-
a) Click on Check box which entry you want to delete

b) Click on Delete.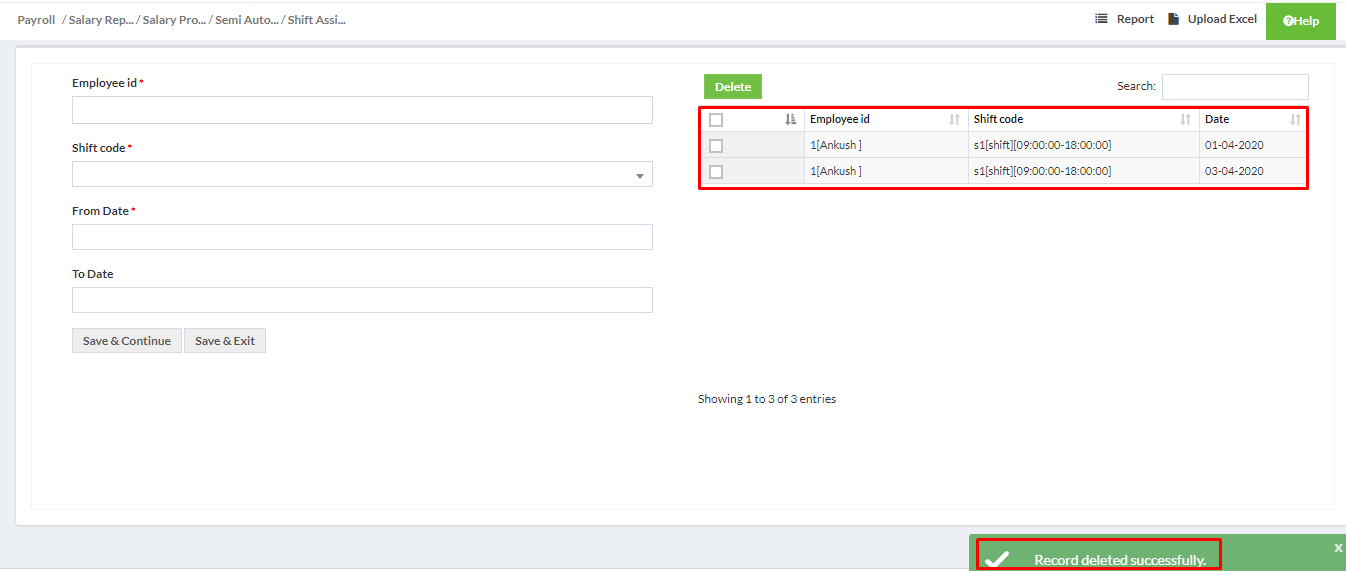 c) Shift Unassigned successfully.
For check the process of creating new shift click on "Shift Master".