Updated by Implementation
What is Second level assignment in Zen Task?
Second level assignment is a feature use to assign two level of work flow. The two level assignment helps the team to define the roles of their employees.
Overview
Second level assignment is a process of defining the work flow of an organisation. There is a option to specify the Main user and sub user within Zen task. Admin users can input their Organogram/organization chart with in the system, with the help of input data the system will auto calculate the Main users and their sub users accordingly.
Use case:
Suppose there is a consultant company that is working for their clients to recruit employees based on their Job profile. They have three teams- each team has a Manager, and an executive. They can define the role of there employees with the help of organisation flow.
With the help of Zen Task the management can check the work flow and the task status based on their assignment.
Steps to Create User and assigning admin rights:
1. Click on Setting icon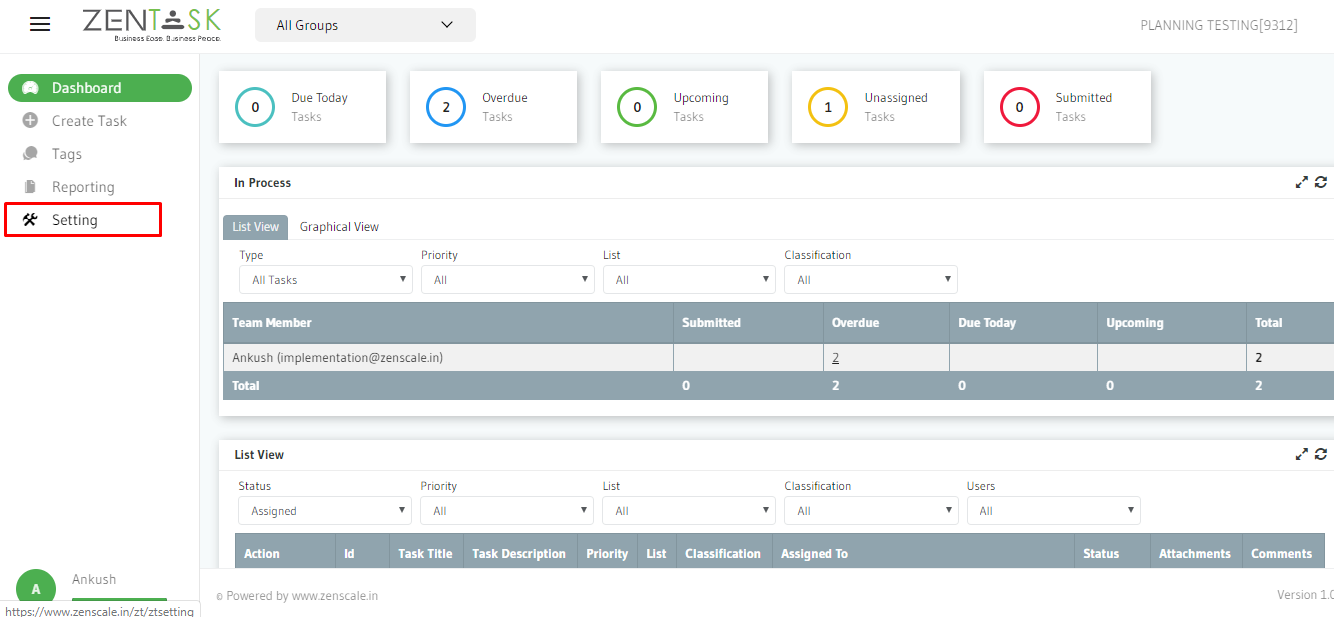 2. Now activate Second Level Assignment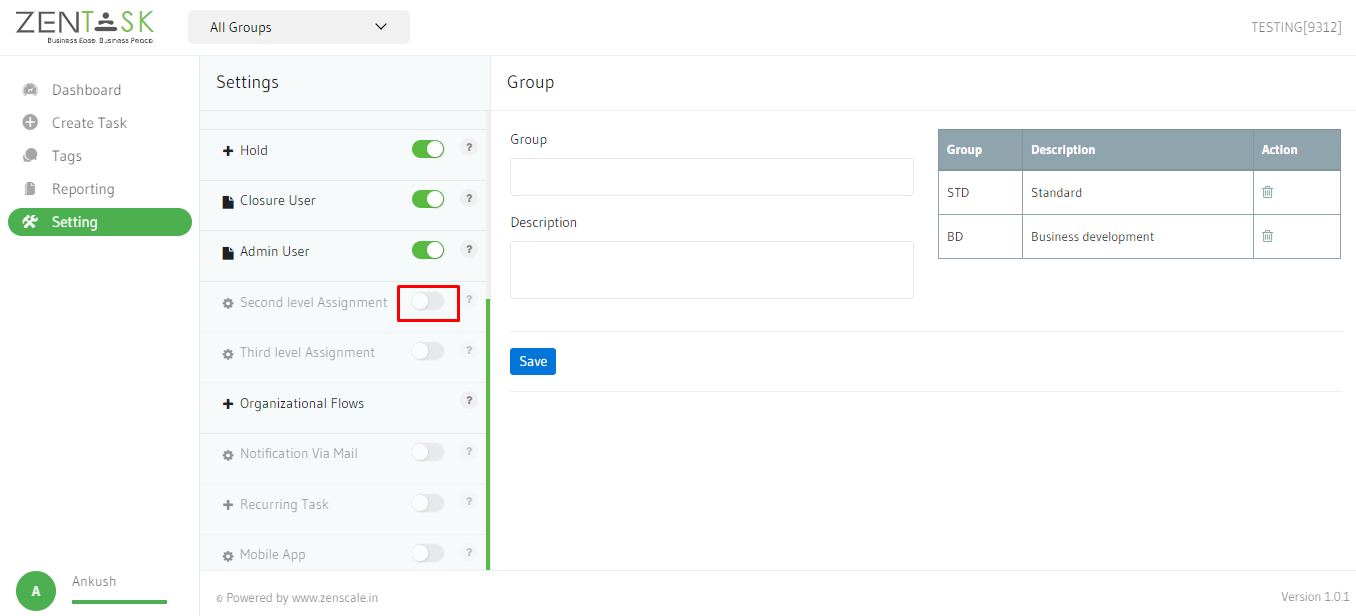 3. Then, click on Organizational Flows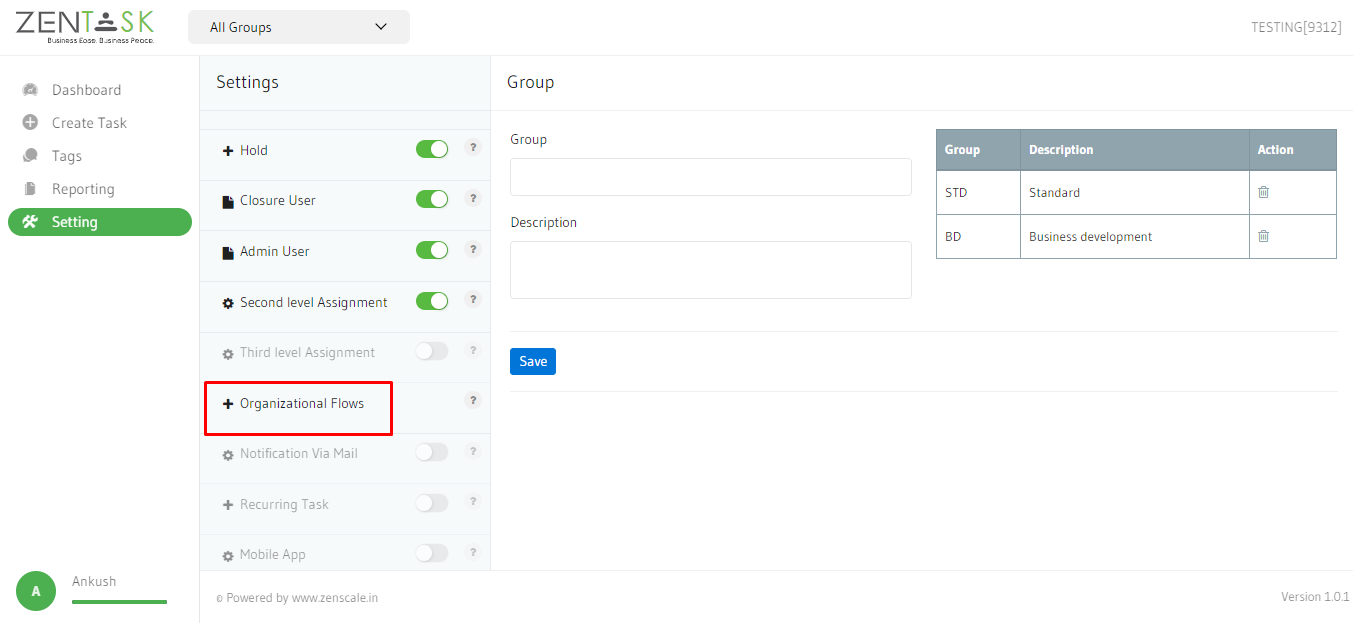 4. Select the Main user and their sub users.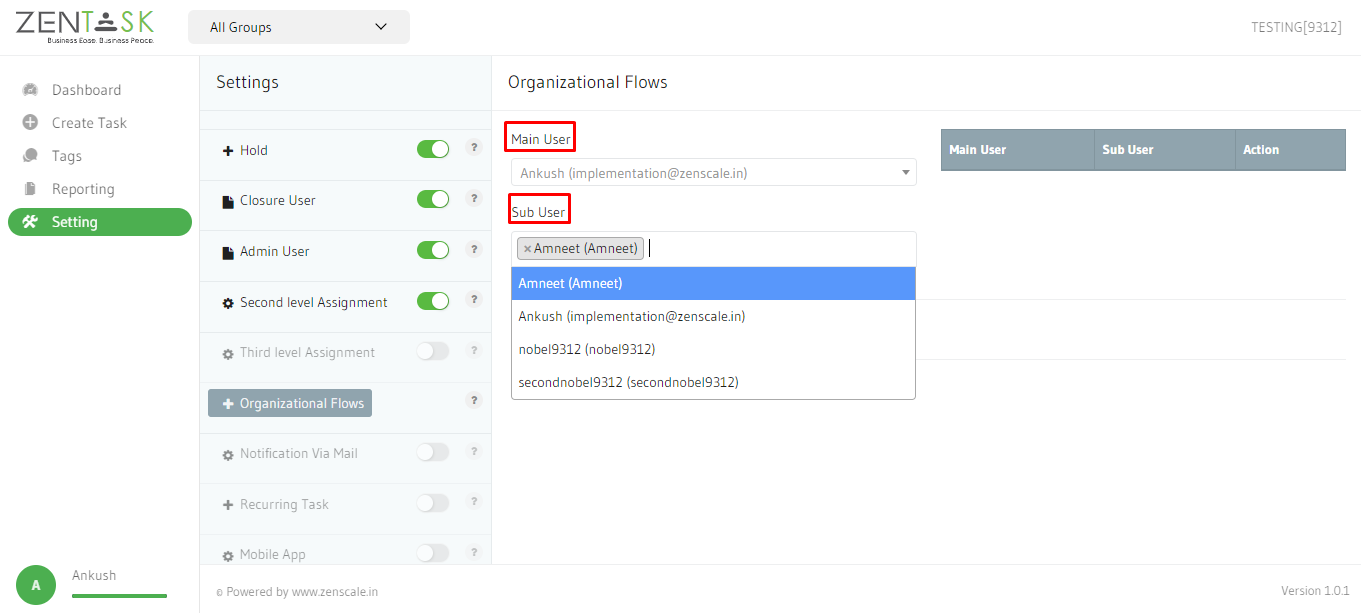 5. Now,Click on save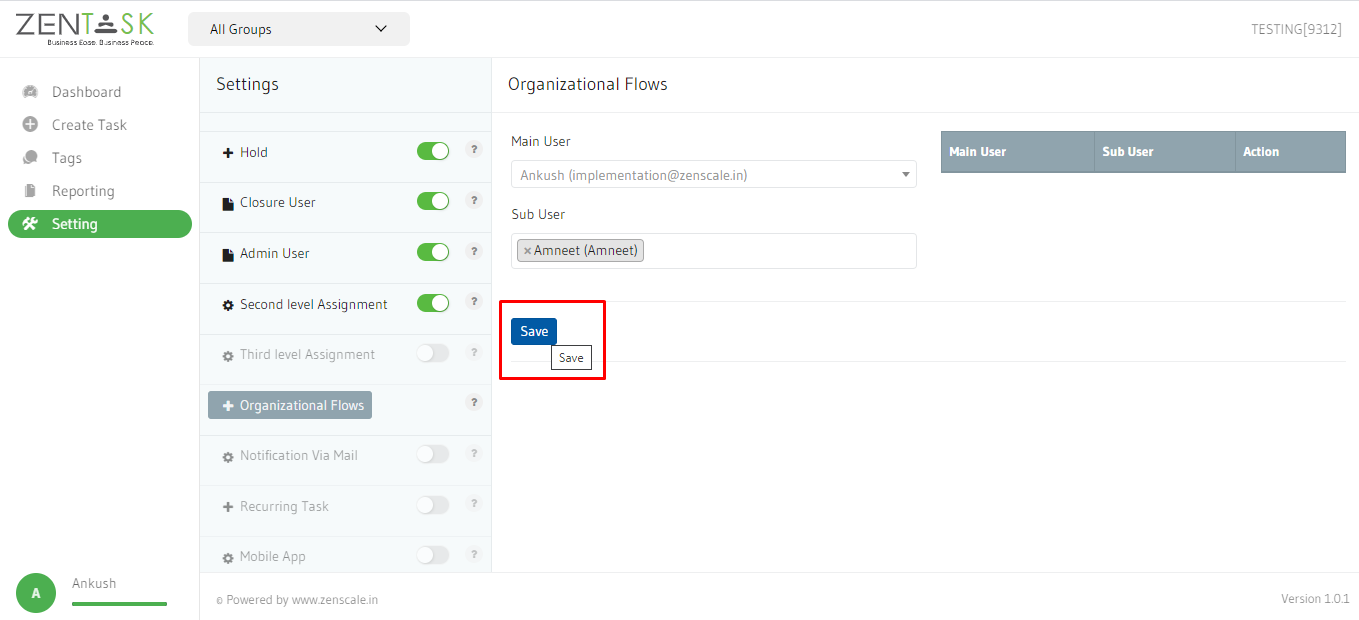 6. You can check/Delete the save data from the right table.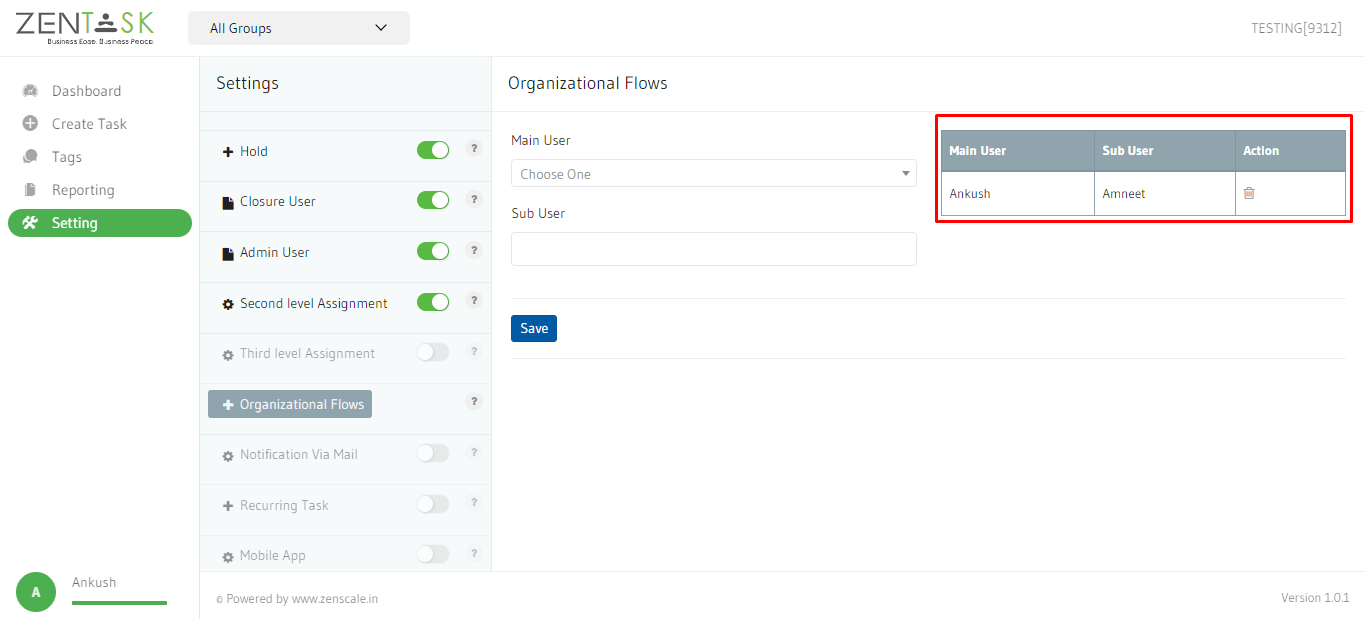 7. At the time of creating task user can assign the task to main user and sub users as well.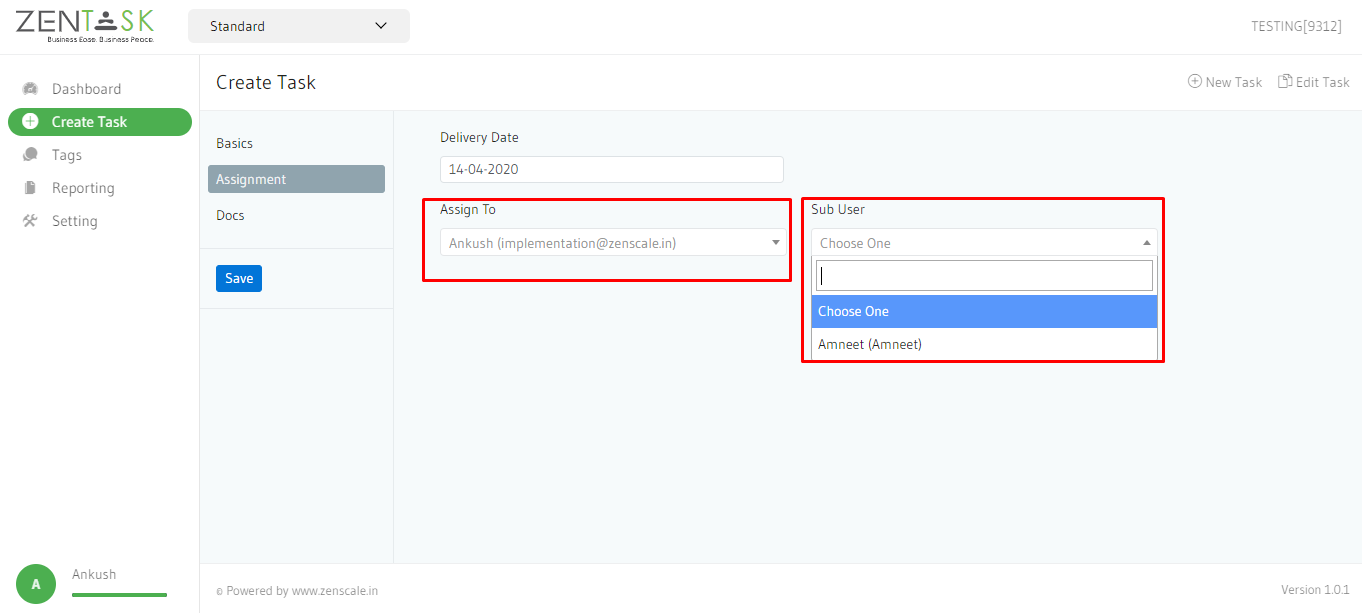 8. Assign or Un-assign user from Dashboard.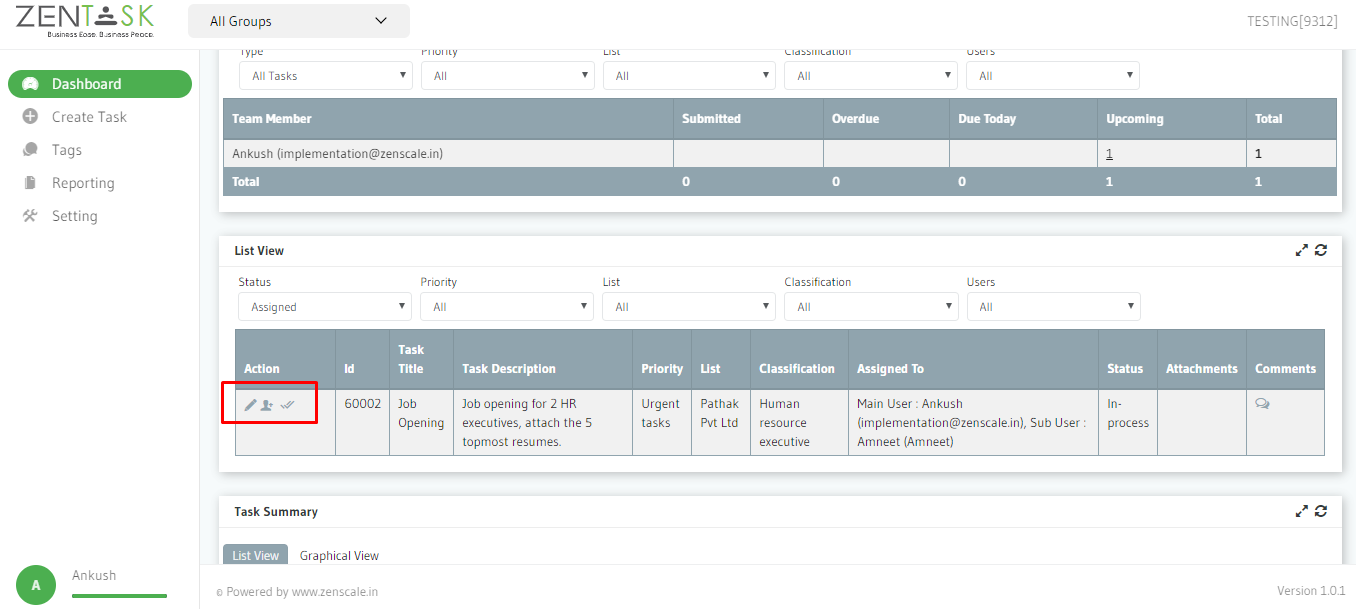 9. Click on Edit or Assign to change the users.