Updated by Implementation
What is Quotation?
Quotations refer to the most recent sale price a stock, bond, or any other asset traded. In addition, most asset classes also quote the bid and ask price that determines the final sale price.
A document sent to a potential customer offering to sell goods or services at a certain price, under specified conditions.
Overview
In zen-scale system a quotation is used to let a potential customer know the cost of goods or services before they decide to purchase them. When a seller sends a quotation, it commits them to a certain price.A quotation is sent to a customer, if the customer agrees to the selling price and terms the the same can be converted to sales order in Zen scale.
Use cases
Suppose that there is a company Parveen Steel Pvt. Ltd. that manufactures cycle to its huge customer base. But that time the didn't use any feature like quotation, due to which there is always a chance of manual error.
When the company joined with zenscale system they implemented the quotation feature which helps them to keep a track of every single customer with crucial background details of the price quoted to customer,the feature help to customer for discount offer.The quotation feature of sale module helps the organization to streamline the course of action of goods and services that it produces buy keeping a track of all the related information.
Steps to be performed:
Click on website
https://www.zenscale.in/mm/app_home_beta_new
1. The page will open.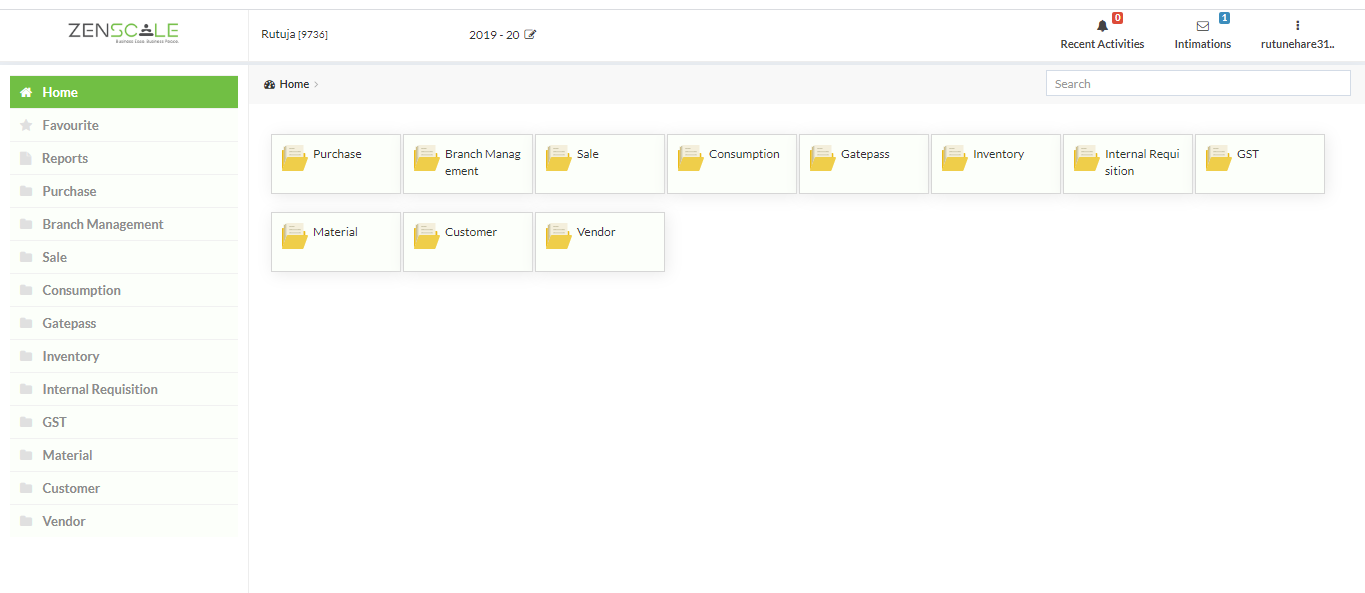 2. Click on sale module and then click on quotation.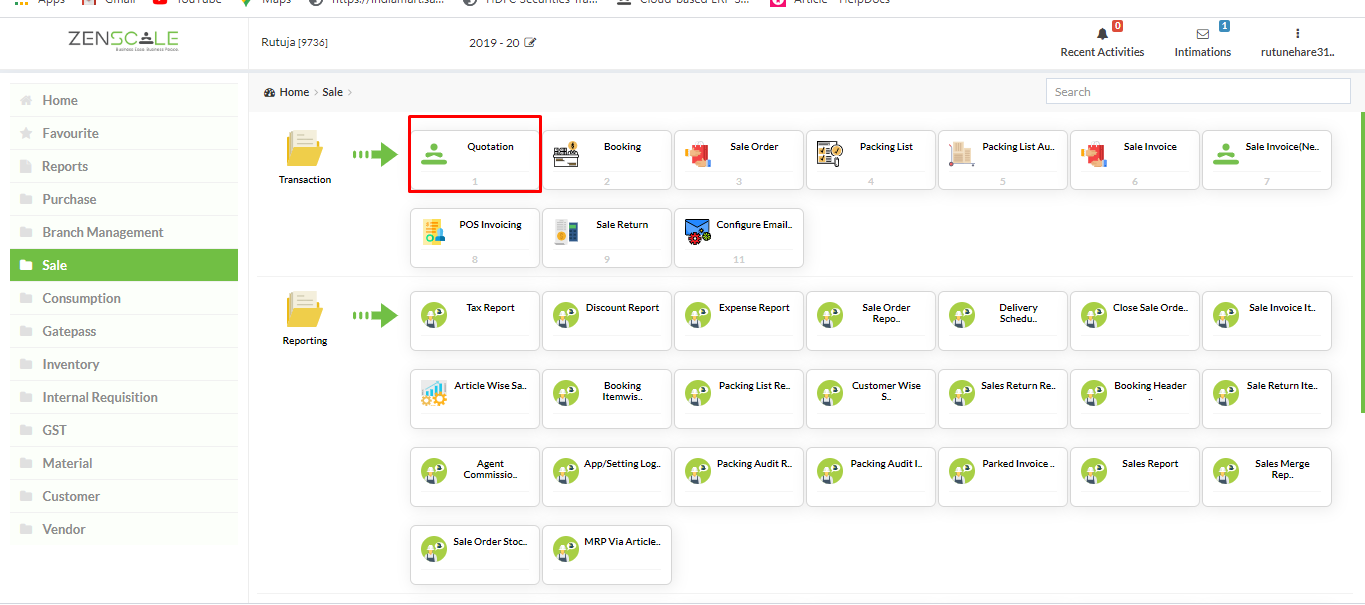 3. Below form will open.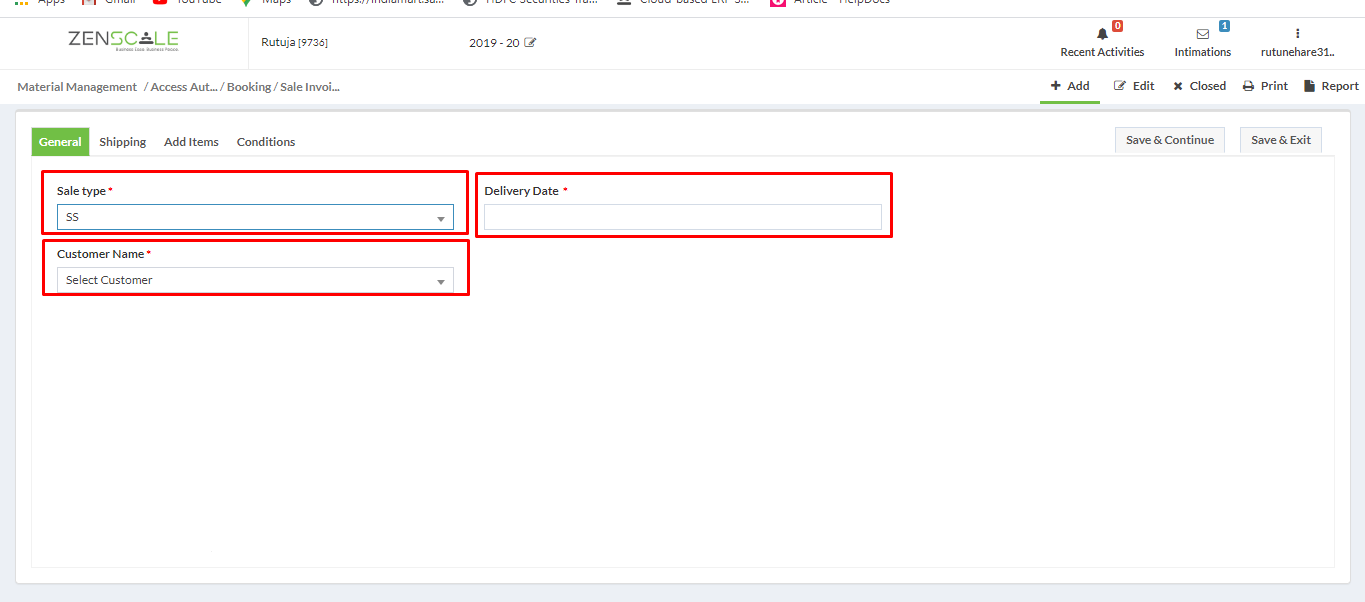 4. Select sale type , customer name and then delivery date.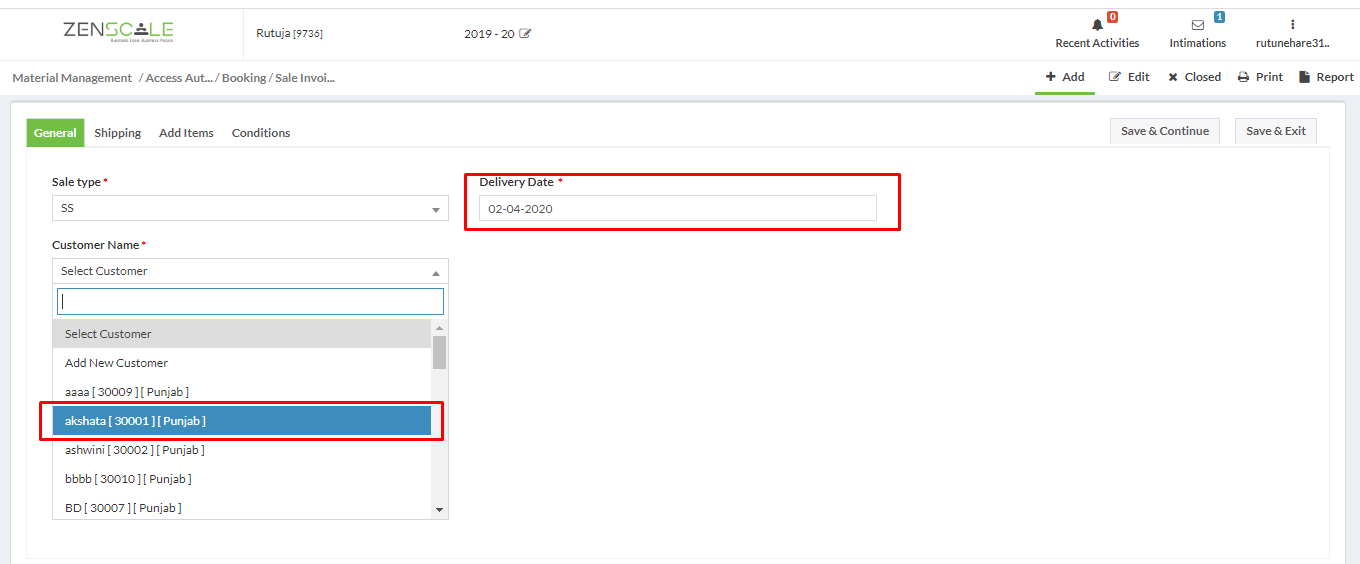 5. Then click on shipping and fill all the mandatory fields.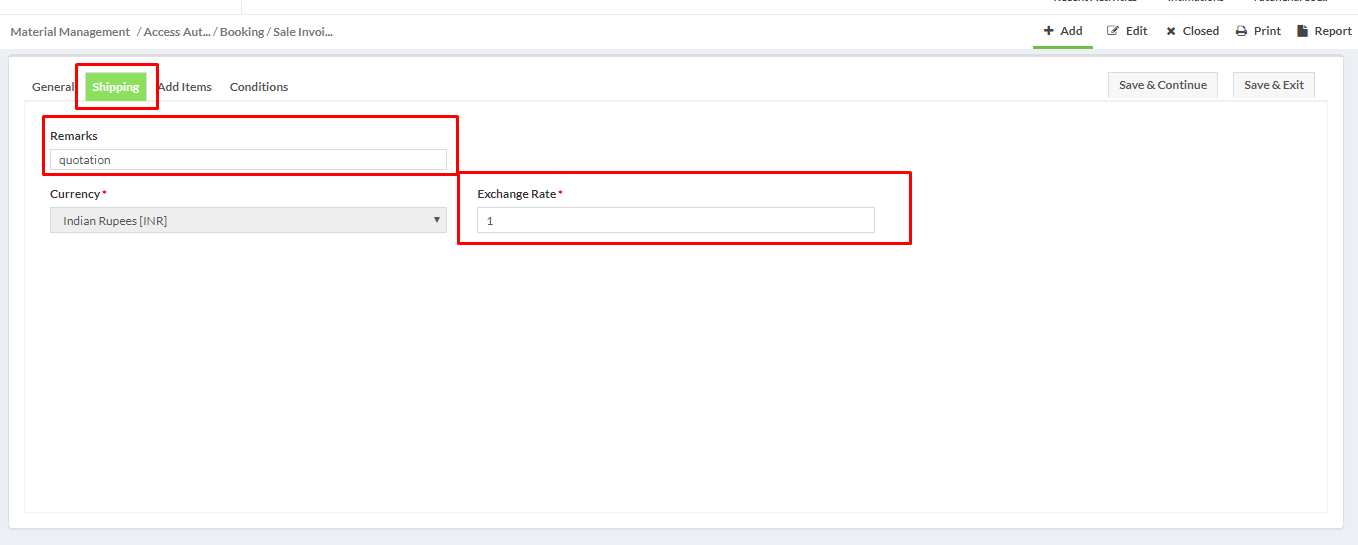 6. After that click on Add item for quotation.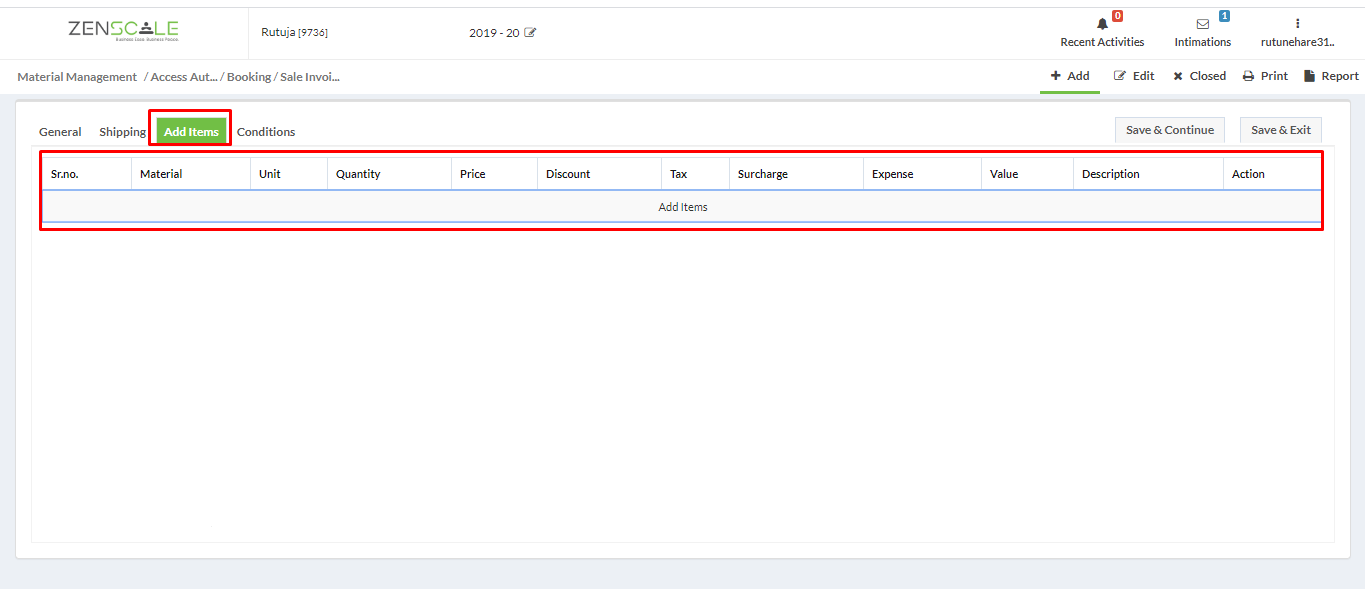 7.After clicking on add item the input popup will open.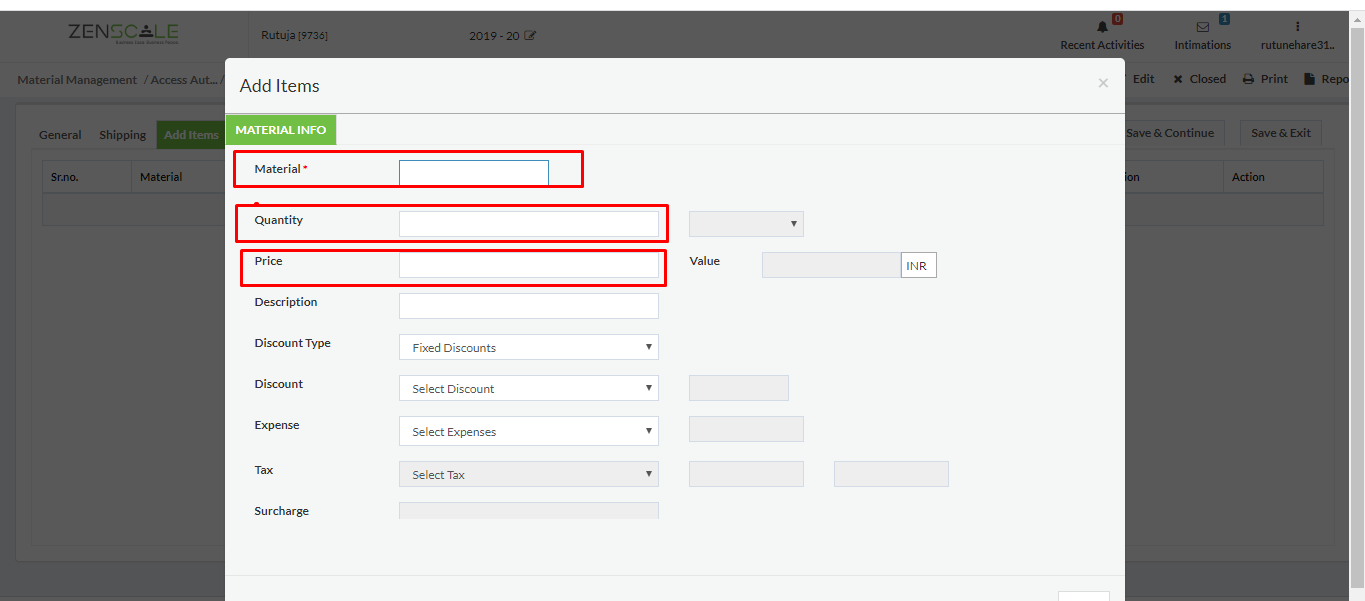 8. enter material name and then press enter.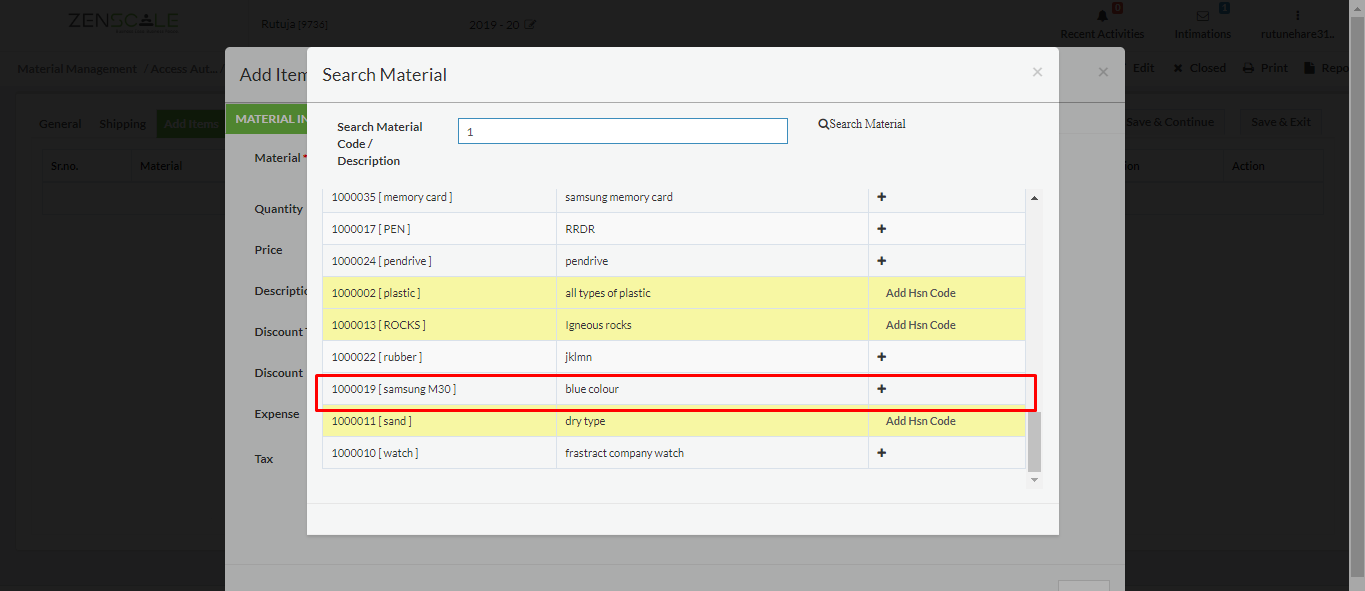 9. Add quantity and price and then click on add.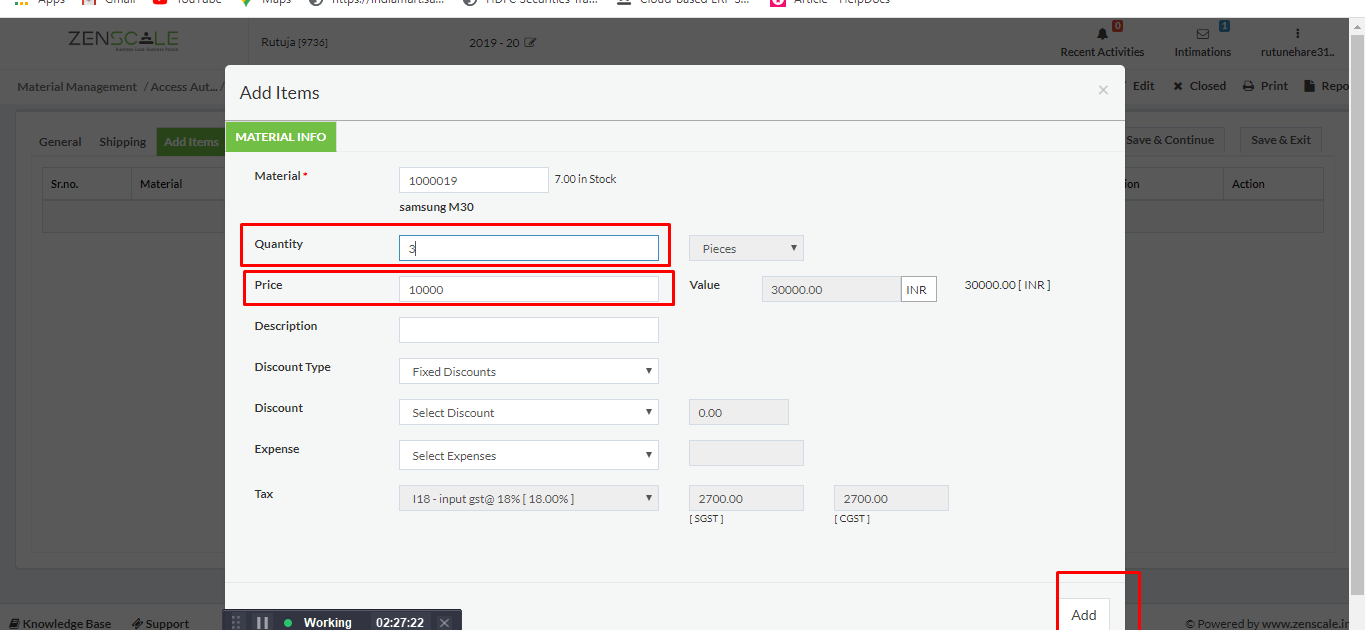 10. The page will open and there is an icon to edit the saved details.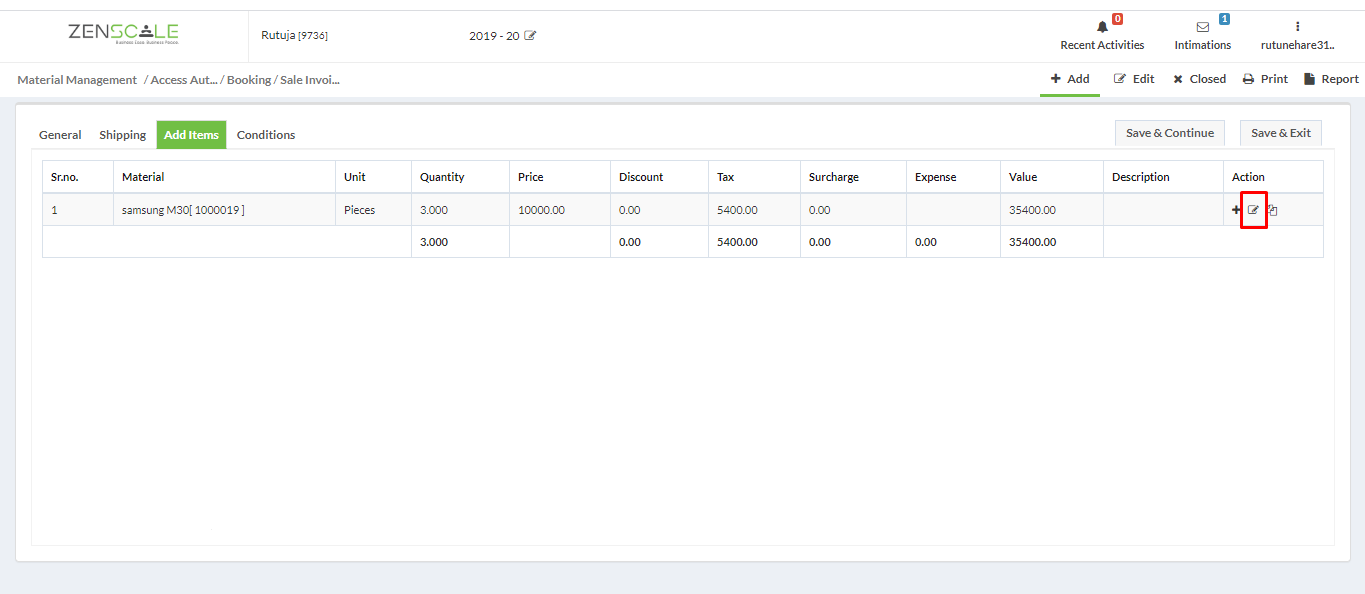 11. Then click on save and continue.
12. It will show that the document is created.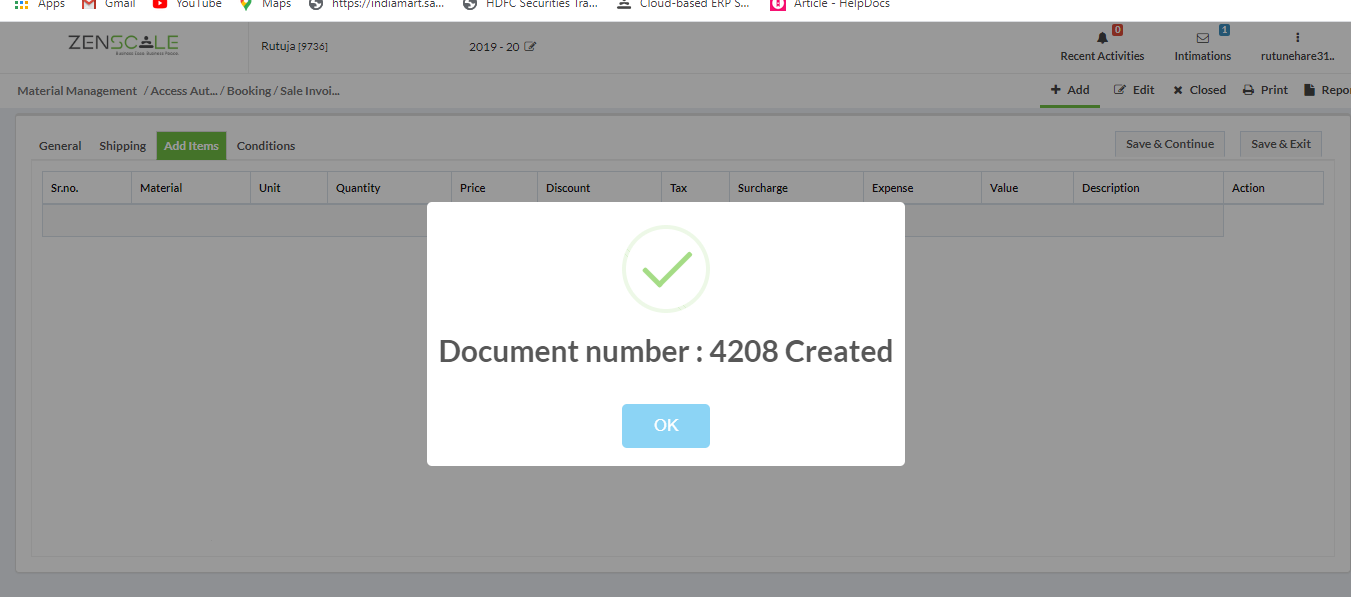 13. There is an option of edit we can edit about the material quotation .
14. To Check the report of saved documents click on report icon.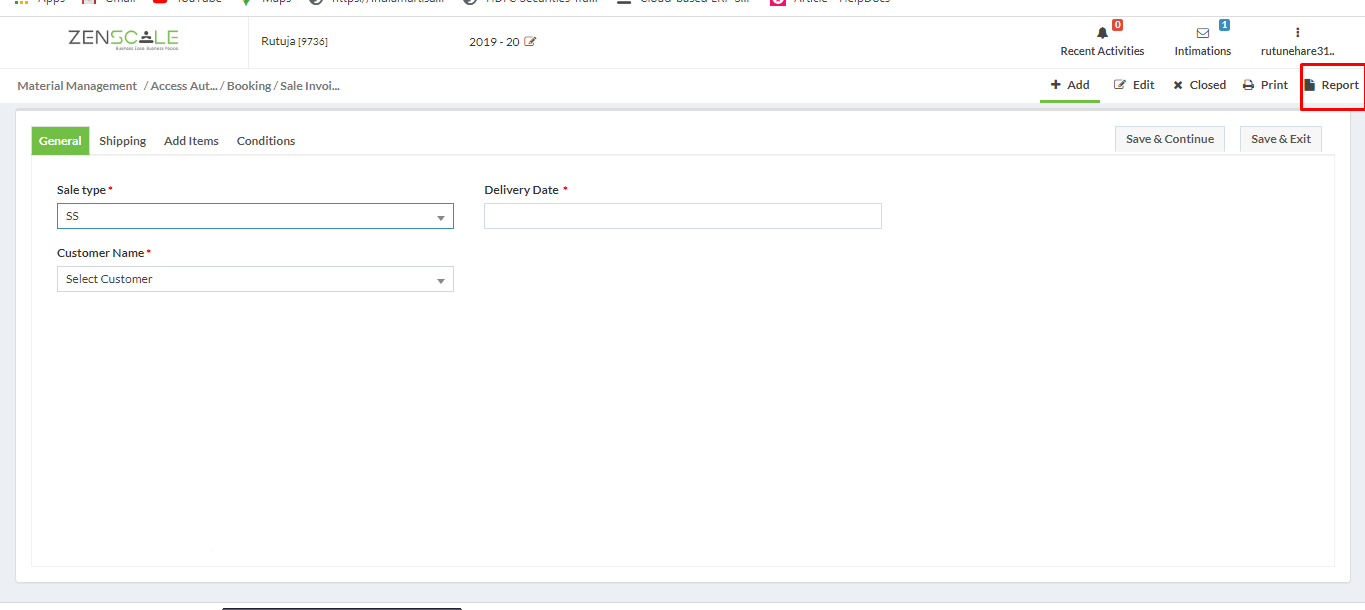 15. The page will come select the type and then click on search.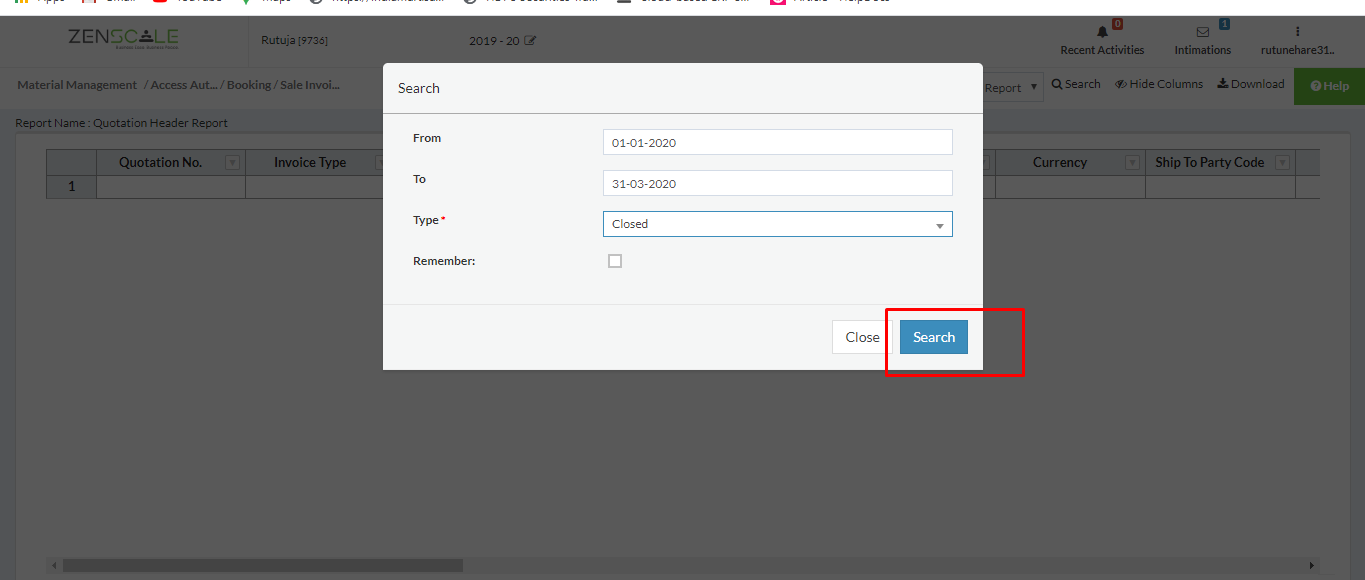 16. The quotation report will be open you can also download the same in excel as well.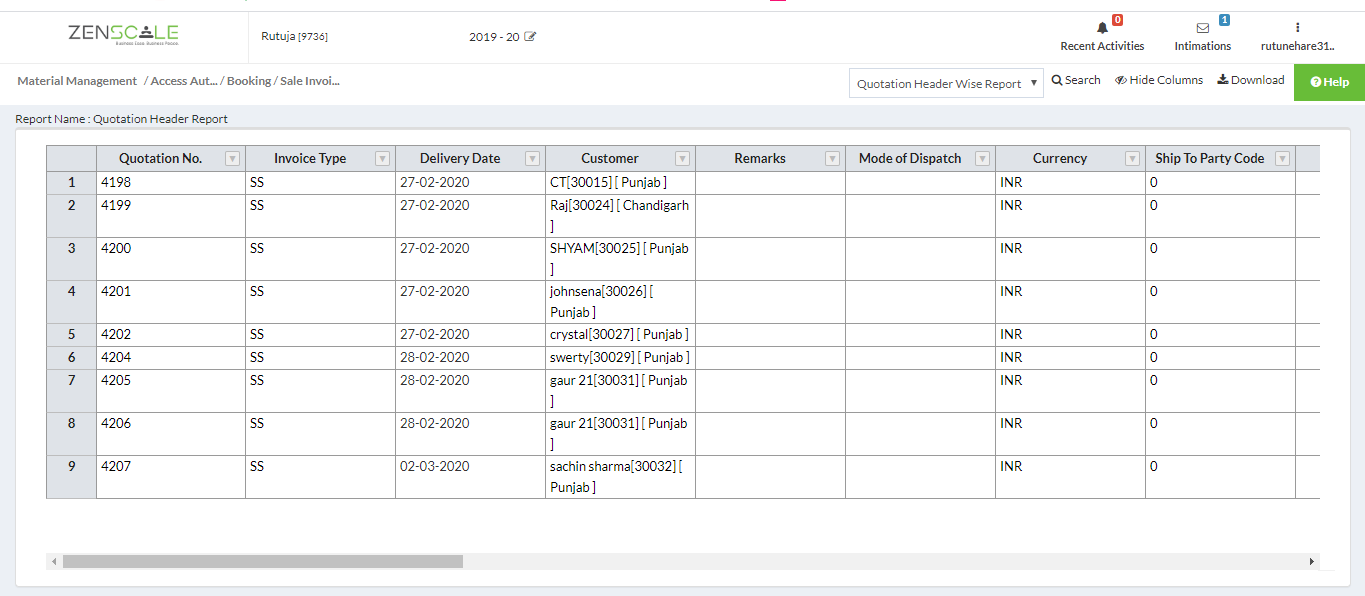 17 To get the print click on print option.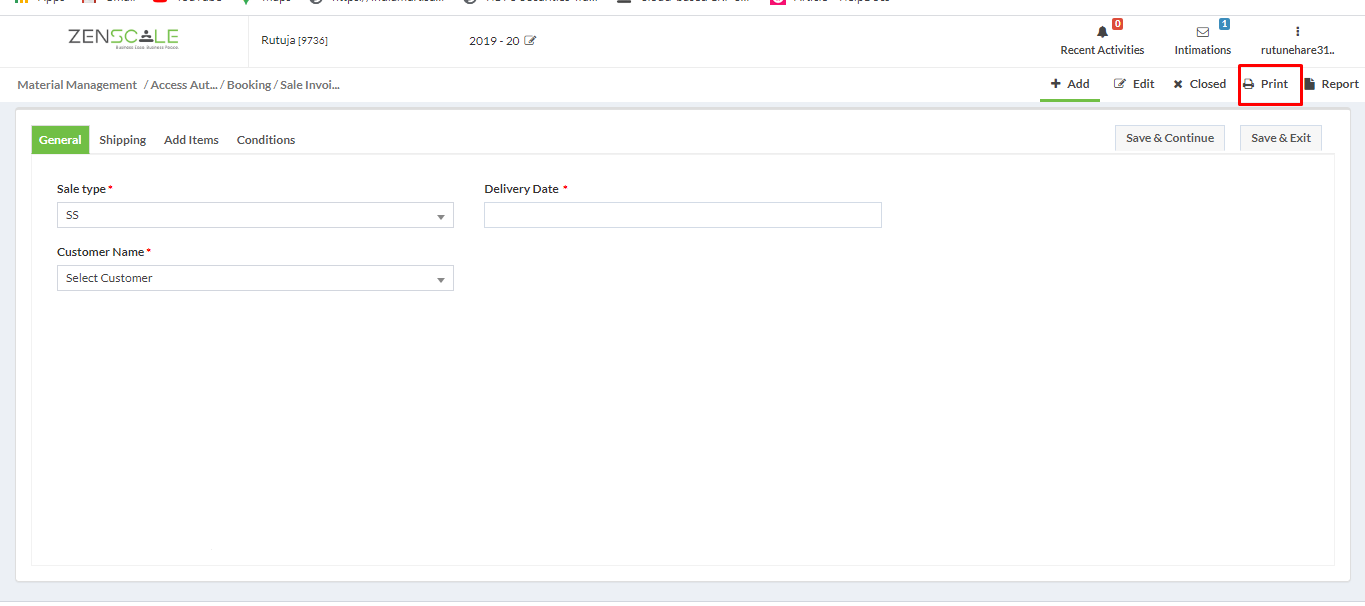 18. Click on action column to get the print.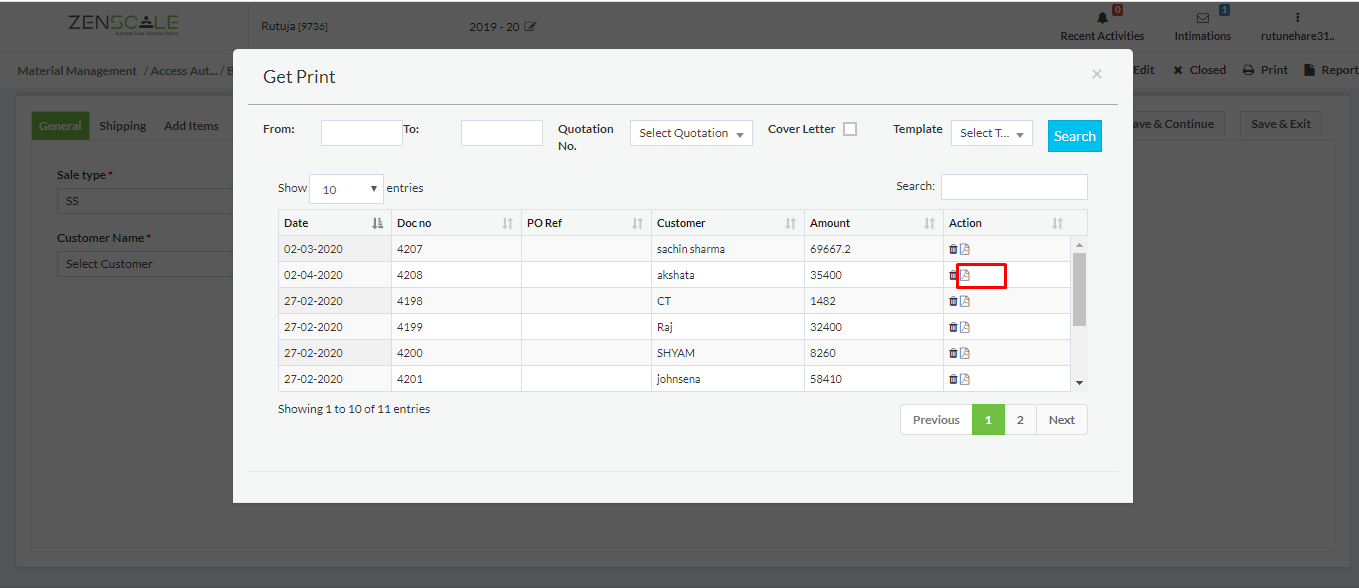 20. The Quotation print will open press Ctrl+P to get the print out.