Updated by Implementation
What is GSTR1?
GSTR-1 is a sales return that is required to be filed by every GST registered person. Tax payers have to enter details relevant to their sales & outward supplies in the GSTR 1 sales return.
Overview
In GSTR1, all details of all type sale appears in this report. It is a statutory report for sales tax department.
Use Case
Suppose, there is a firm "XYZ Ltd". They need a tool to prepare return for their entire month sale.
With this option, they can see auto-populated GSTR1 in system with all section defined.
Steps to be performed for GSTR1
1.Go to GST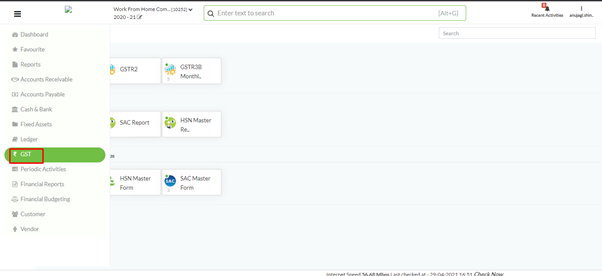 1.1.Go to Transaction and Click on GSTR1 offline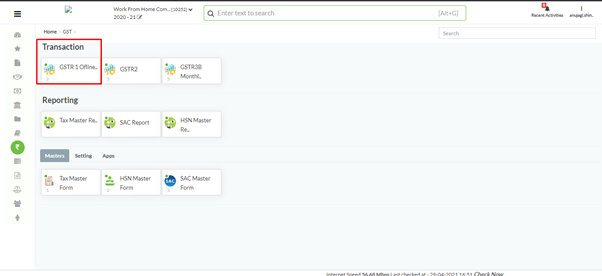 2.Select Month and click on search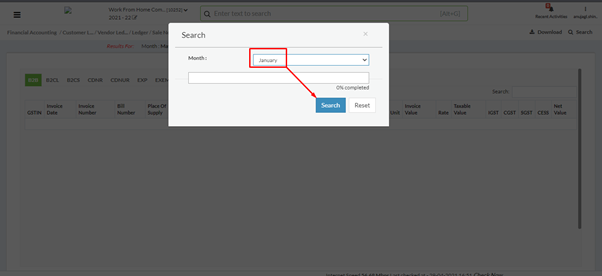 2.1.Here user can see item wise details in all sections.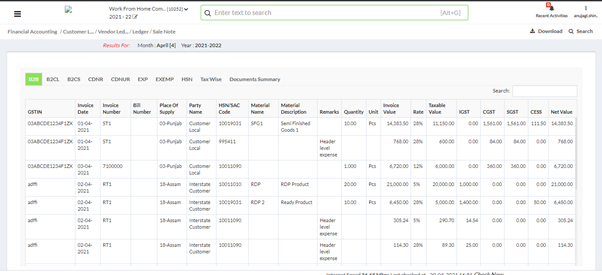 3.User can download GSTR1 in return format as per statutory norms set by sales tax department.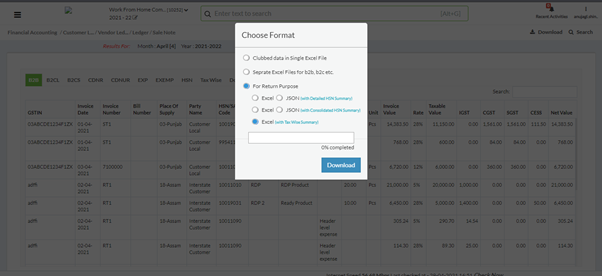 4.B2b-> All sales to registered dealer except zero rates, NON GST and Exempted.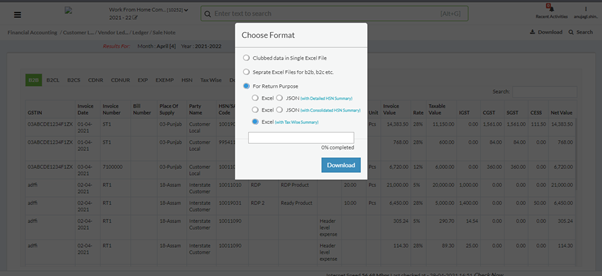 4.1.B2CL-> All Interstate unregistered customer sale more than 2.5lac.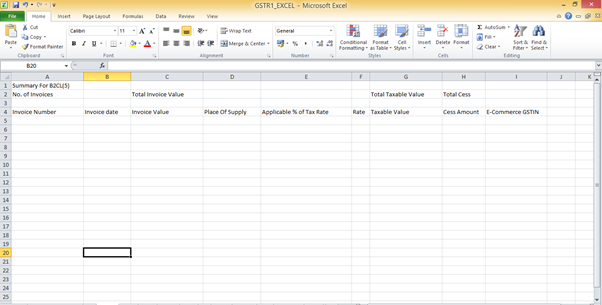 4.2.B2CS-Unregistered Interstate Dealer and less than 2.5 lac/Unregistered Local dealer with any amount.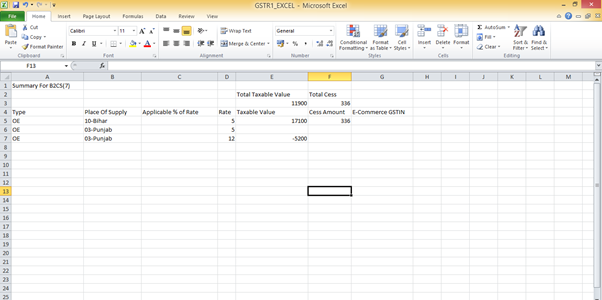 4.3.CDNR-> All registered dealer sale return, Debit Note with Customer & Credit Note with Customer.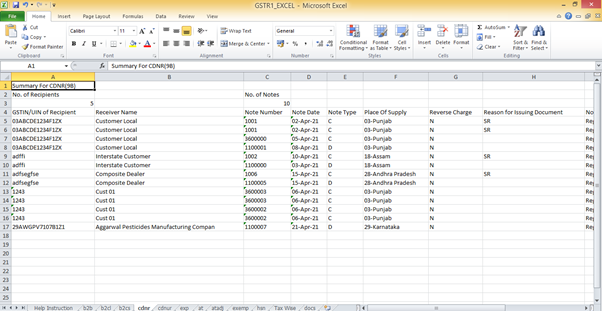 4.4.CDNUR->All Unregistered dealer Sale Return, debit note with customer & credit note with customer.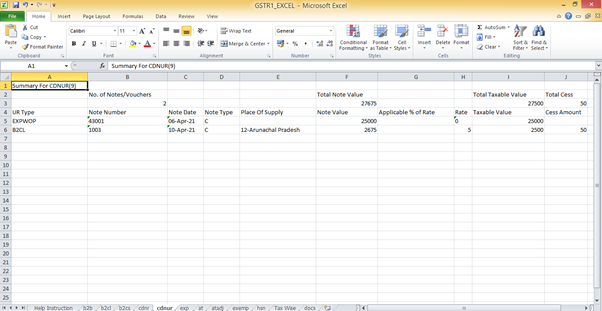 4.5.Export-> Dealer outside India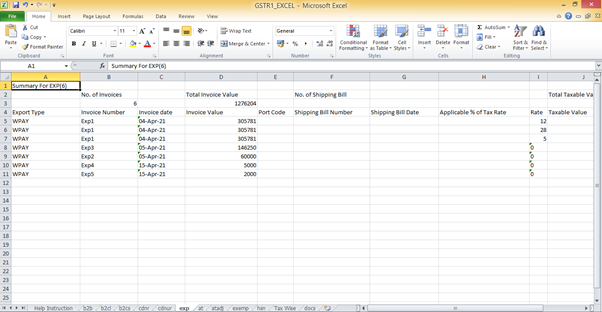 4.6.Exempt-> Nil Rated, Non GST & Exempted.
4.7.HSN Summary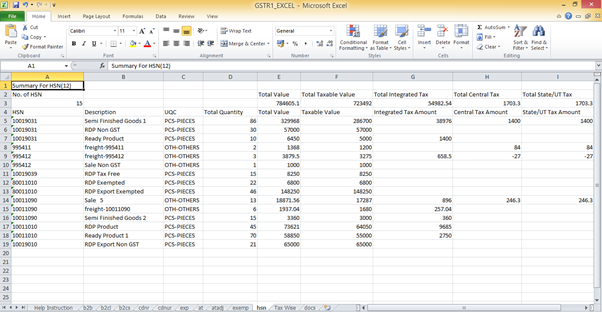 4.8.Document Series->Show all monthly document series.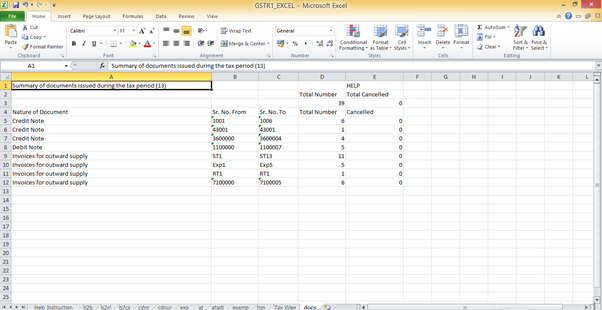 Just convert this file in Jason and upload it on GST portal.