Updated by Implementation
What is cost center?
A cost center is a department or function within an organization that does not directly add to profit but still costs the organization money to operate. Cost centers only contribute to a company's profitability indirectly, unlike a profit center, which contributes to profitability directly through its actions.
Overview
The feature of center in Zen scale's system is help for the area of responsibility where costs are incurred. Cost center represents one of the small units of responsibility within an organization structure. The hierarchy development is central to all cost accounting reporting within the controlling module.
Use cases
Suppose that there is a company of Shri Sai Pvt Ltd. In starting period of company the company are not used any particular feature for consumption cost of material. With the help of Zen scale's system and by using the feature of cost center it helpful to the company for creating consumption and they give creative feature so that they can consume material according to cost center wise.
Steps to be performed
click on website
https://www.zenscale.in/mm/app_home_beta_new
1. The page will open.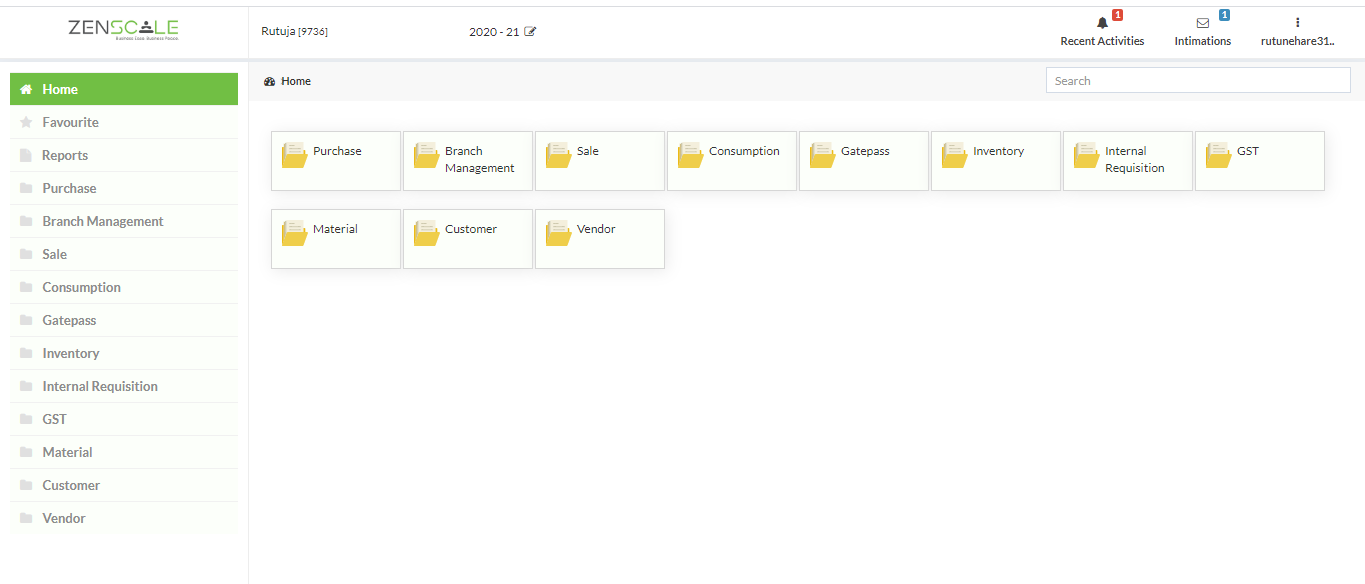 2. Click on consumption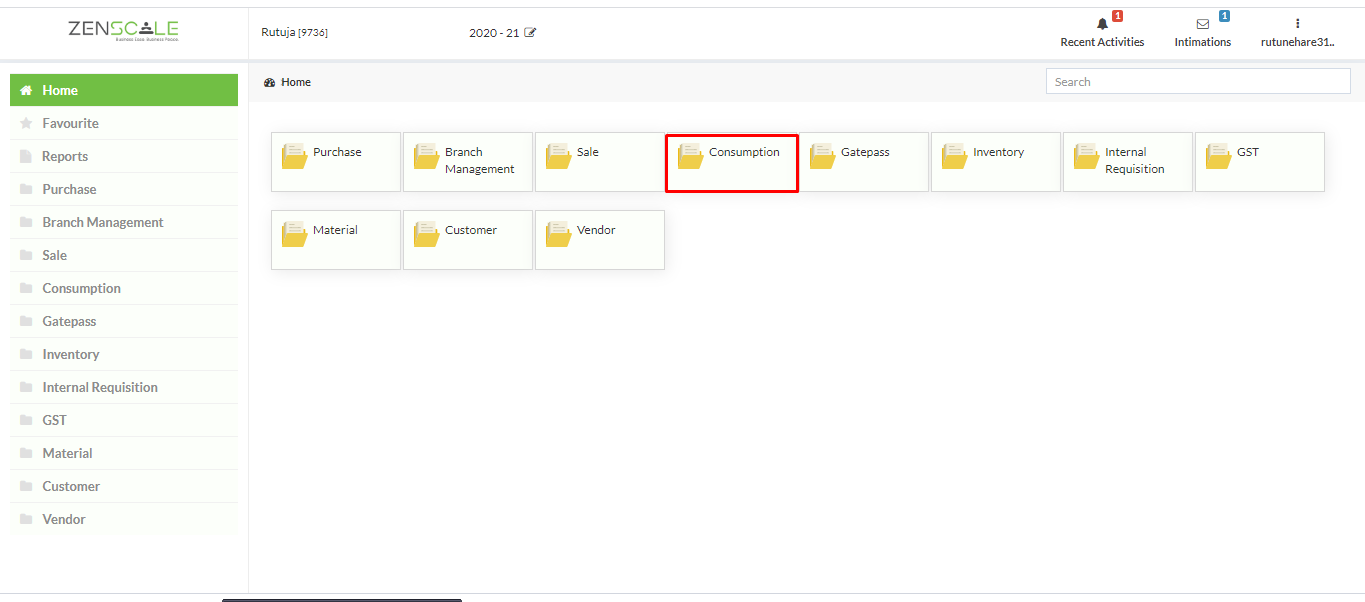 3. The page will open.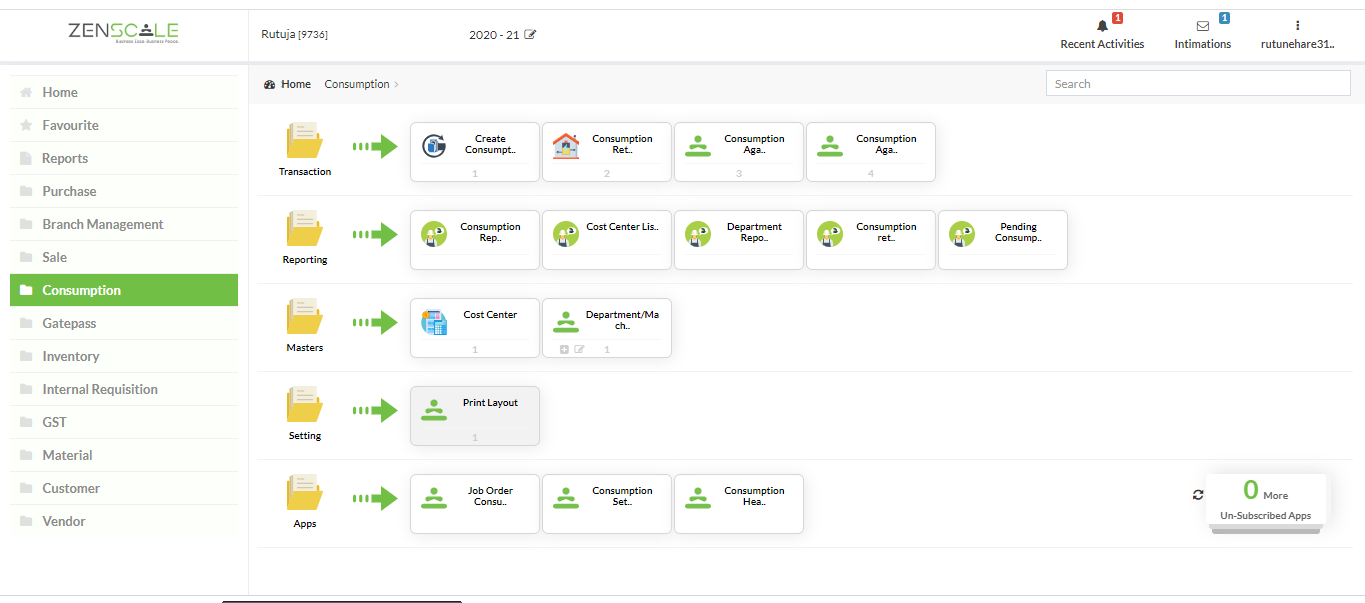 4. Click on cost center.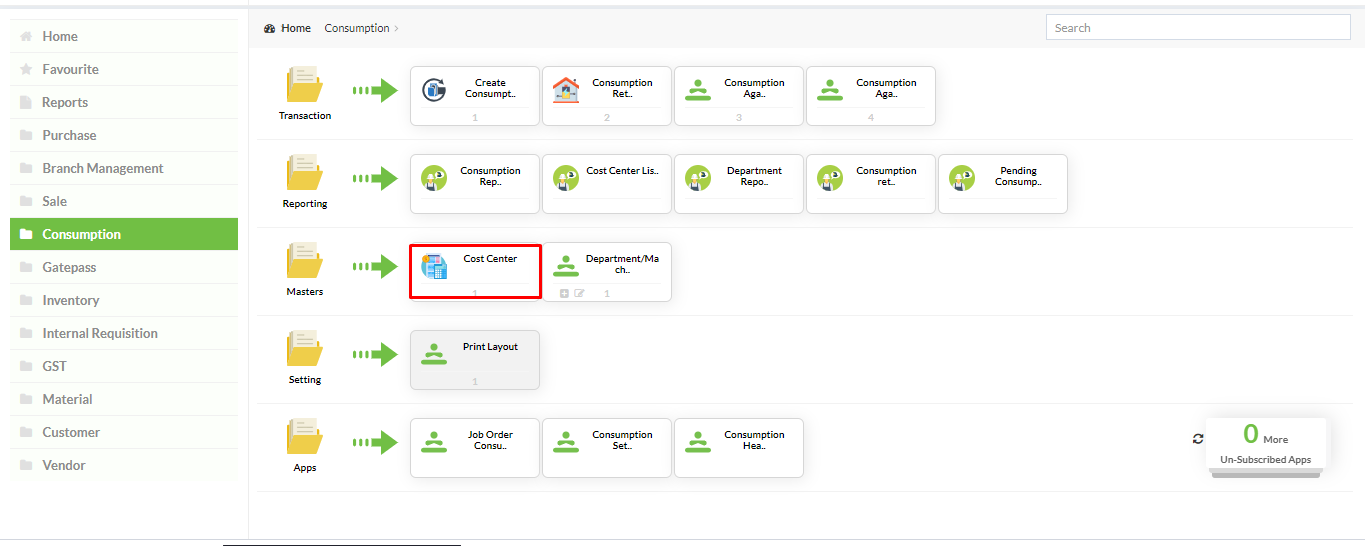 5.According to creating code fill the required field.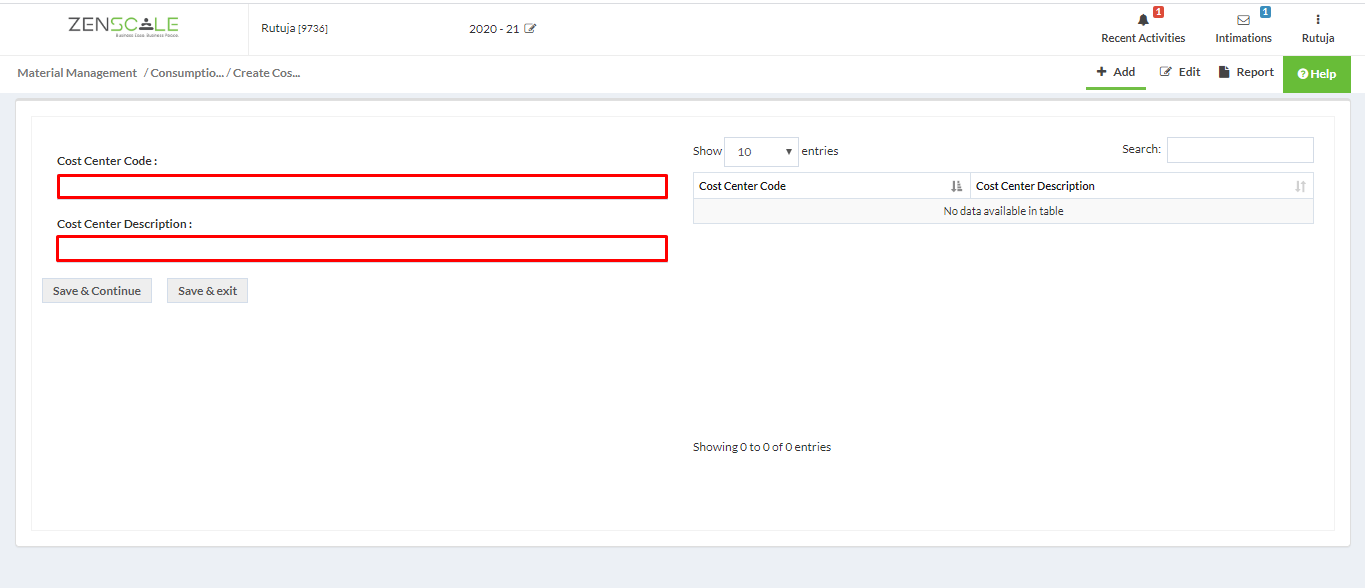 6. After that click on save and continue.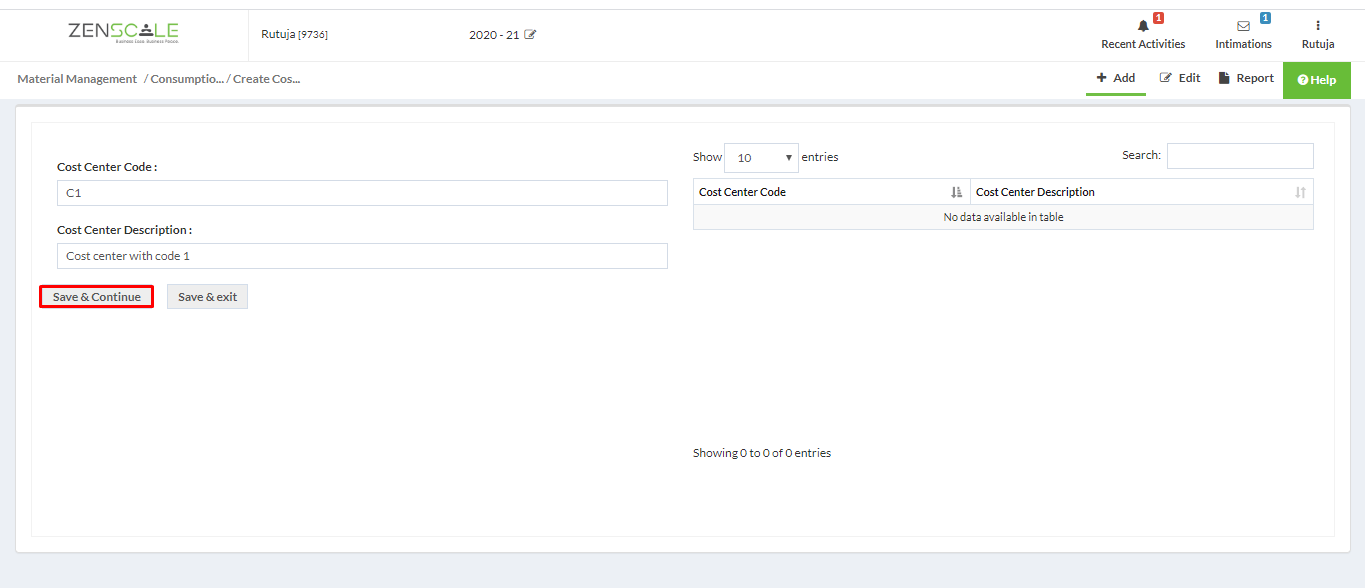 7. It shows that created cost added successfully,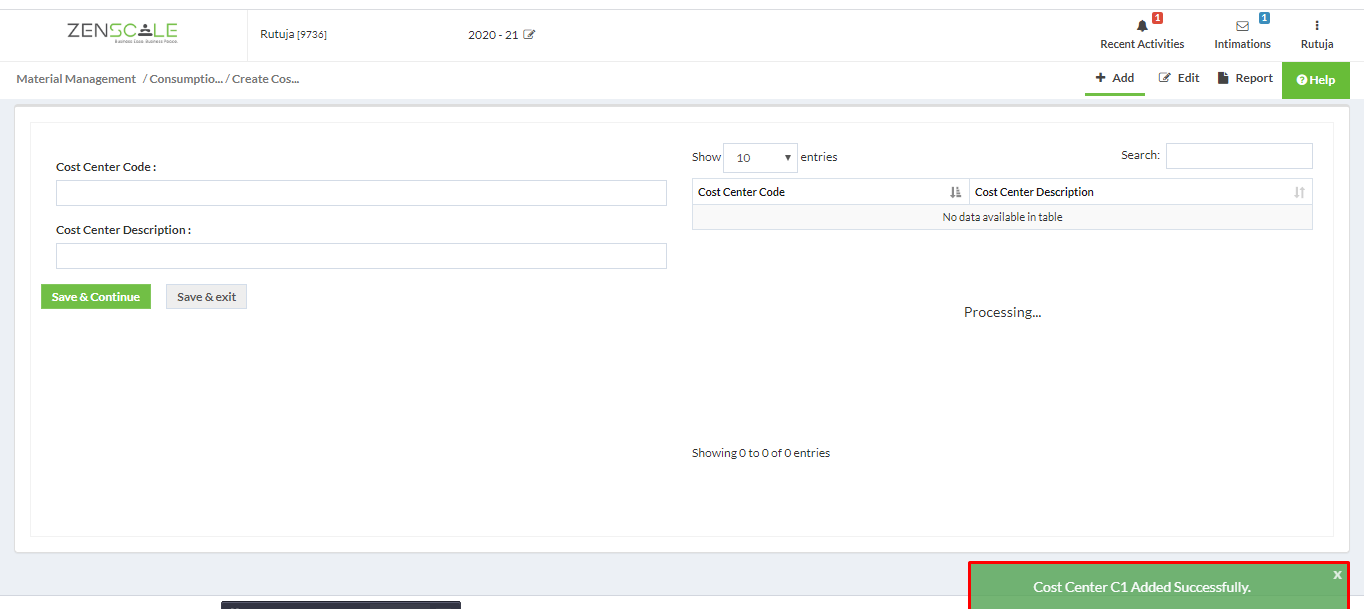 8. If we have to edit about created cost then click on edit icon.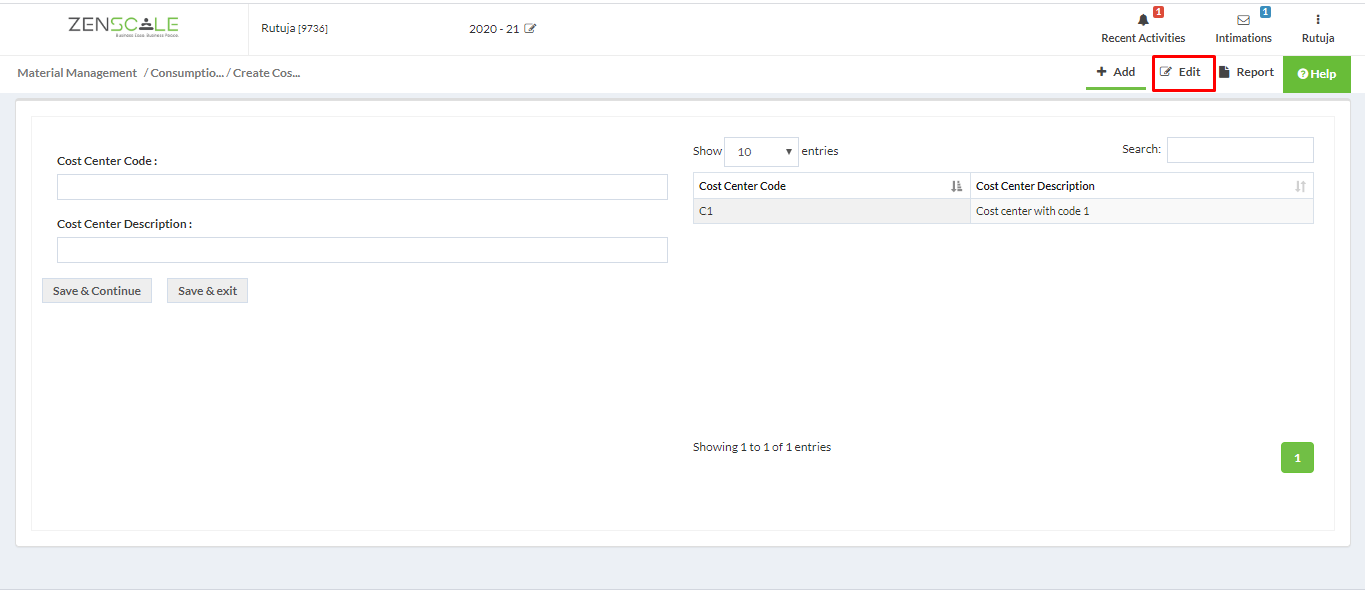 9. To see the created cost center report click on report.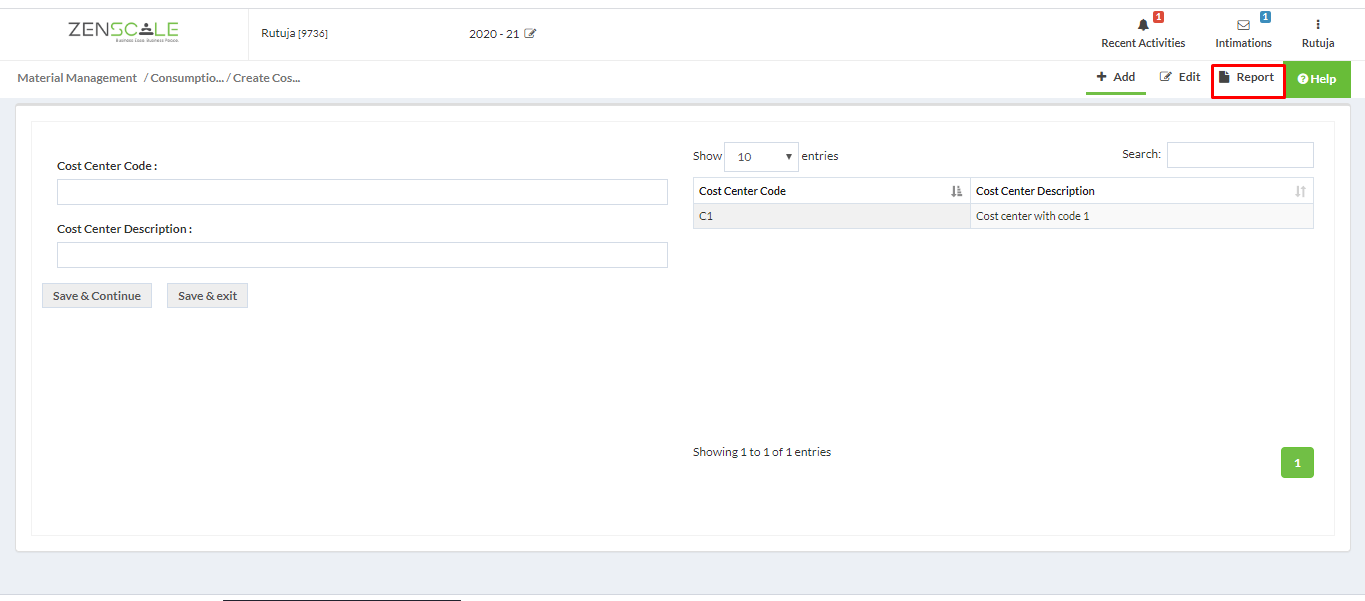 10. The report will show,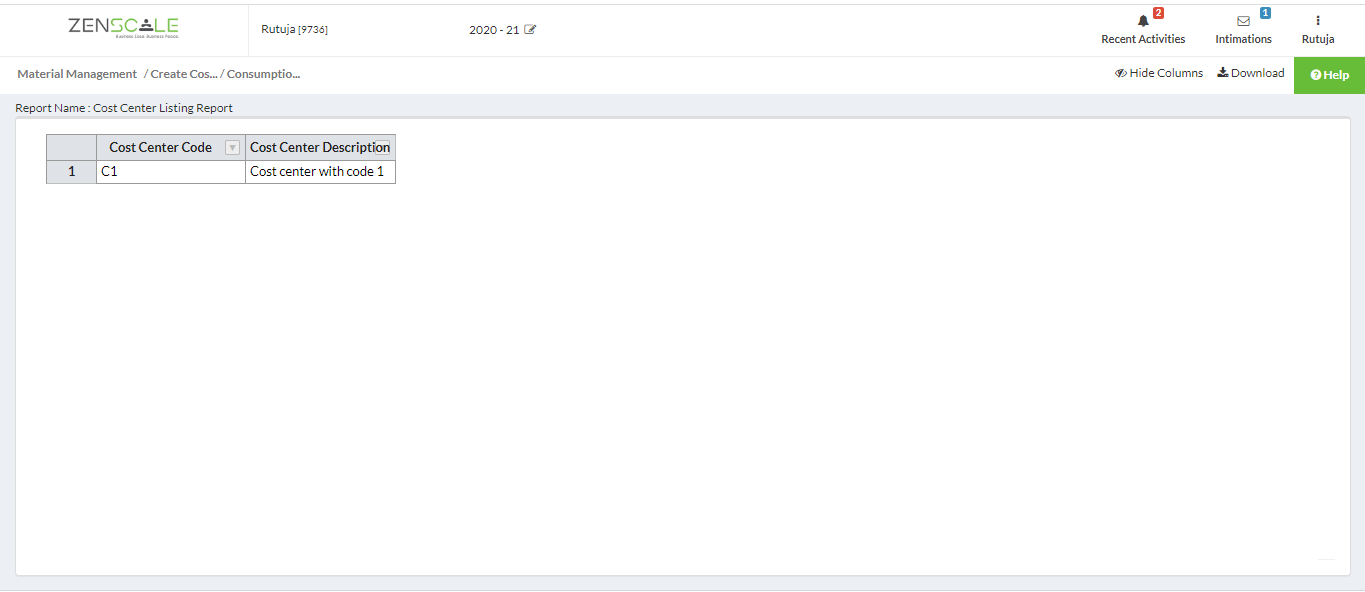 11. We also import through by clicking on download option.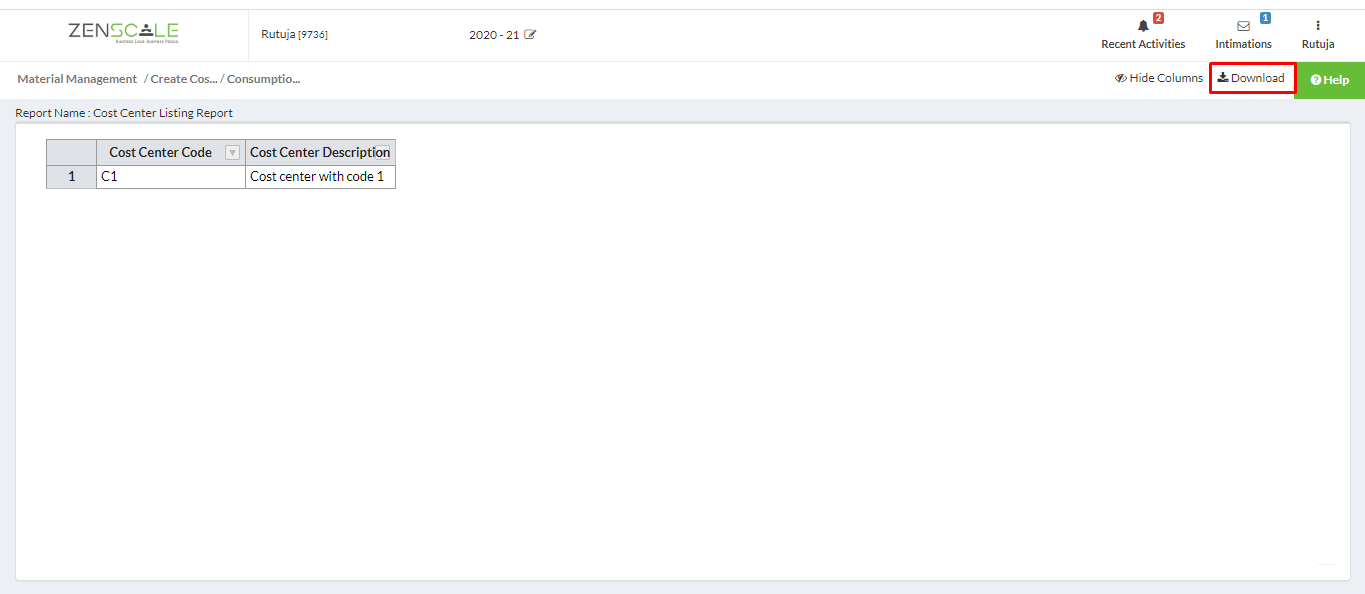 Here, the cost center feature use in consumption sub module.
Consumption > cost center
I.First we have subscribe the app of consumption setting.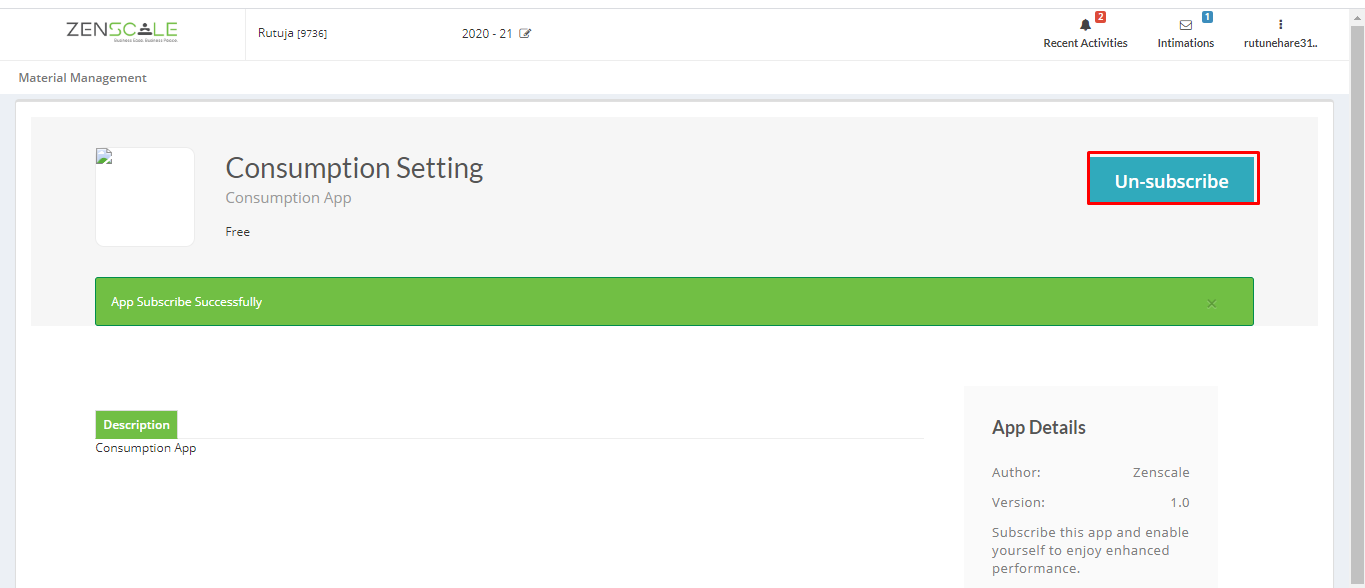 II.Then click on consumption setting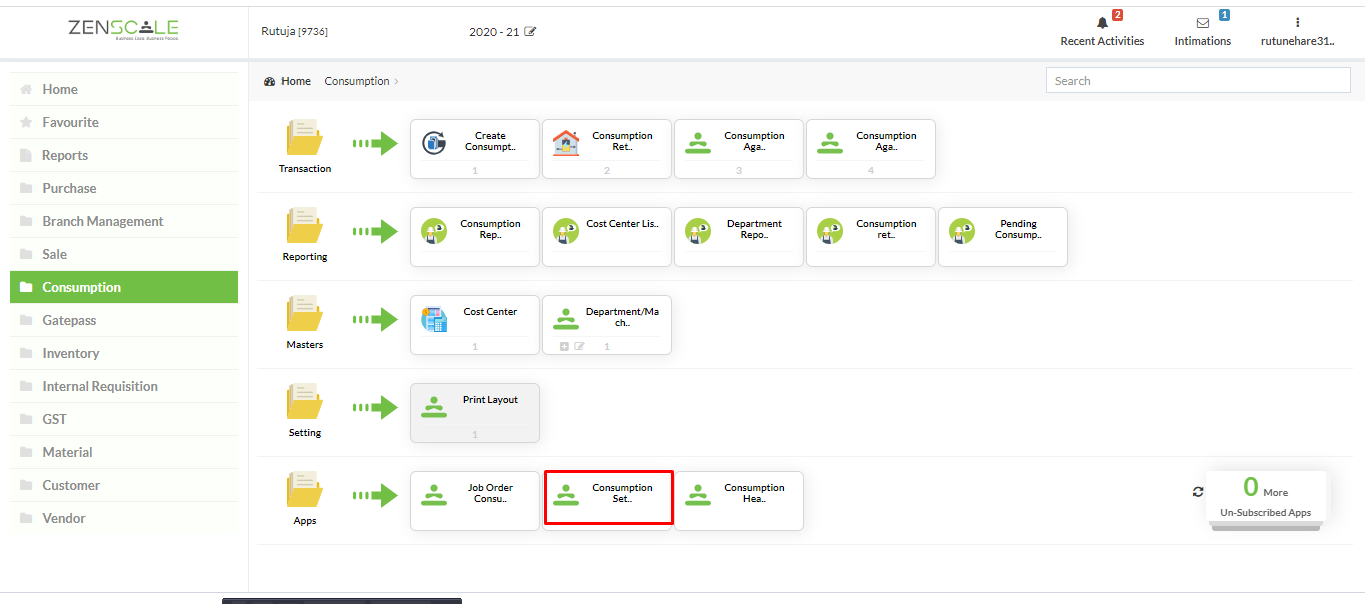 III.Then after on the setting of cost center.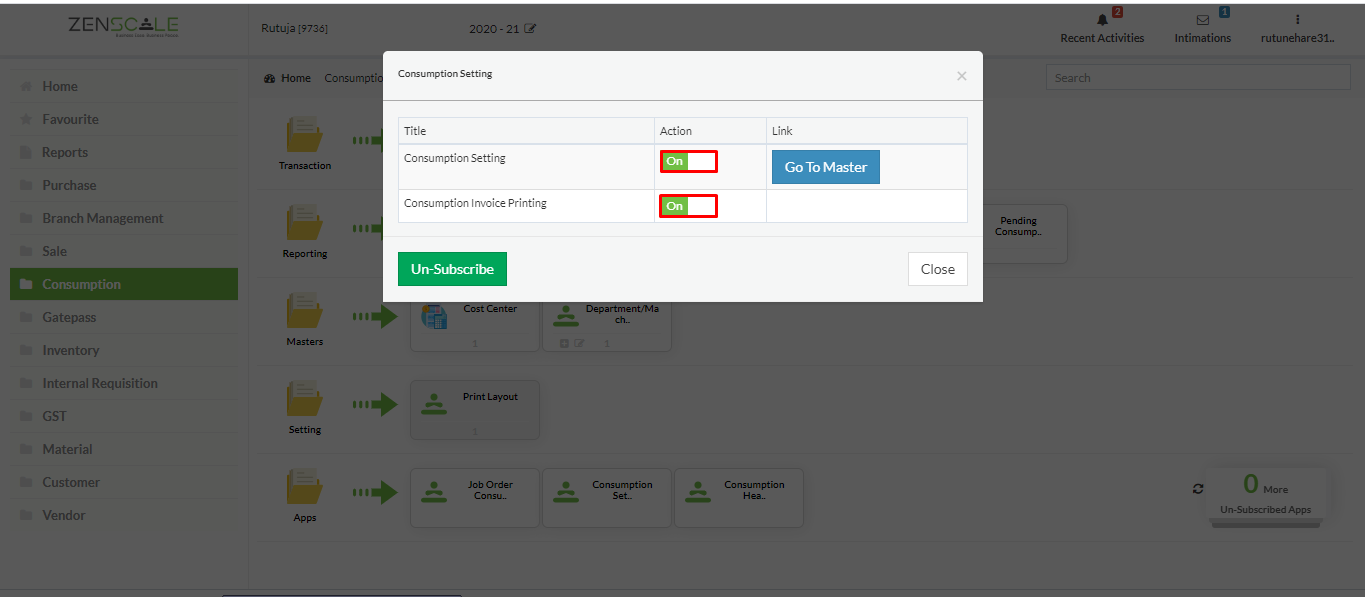 IV.It is used for transaction create consumption order.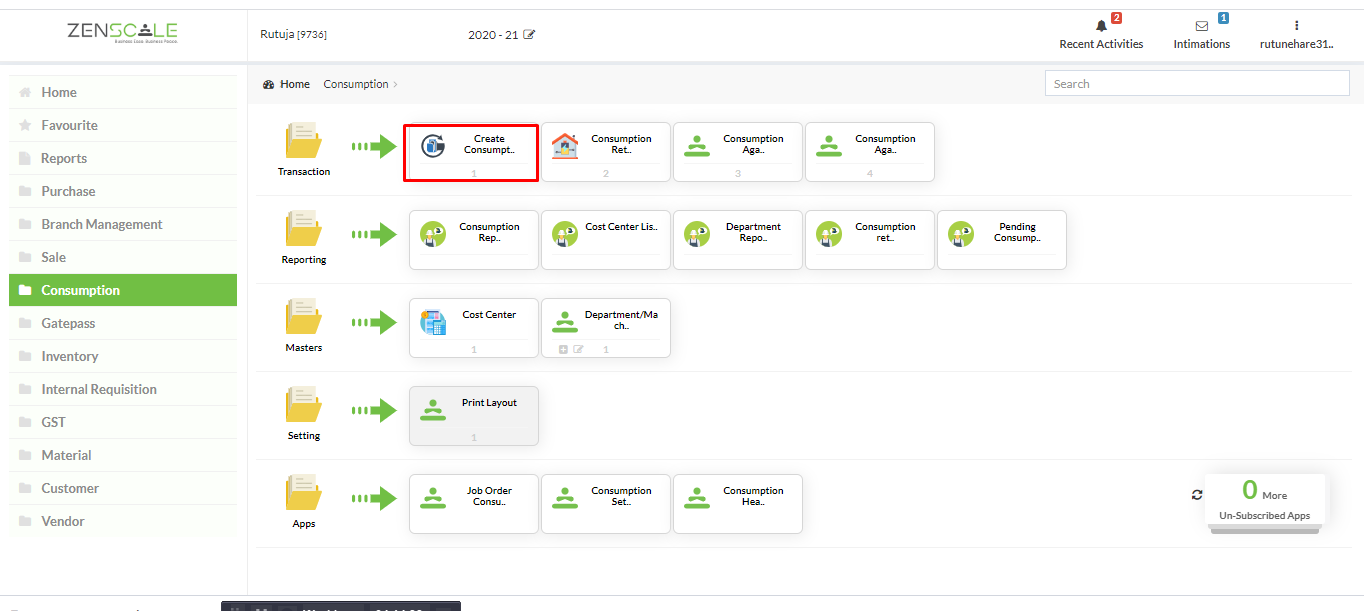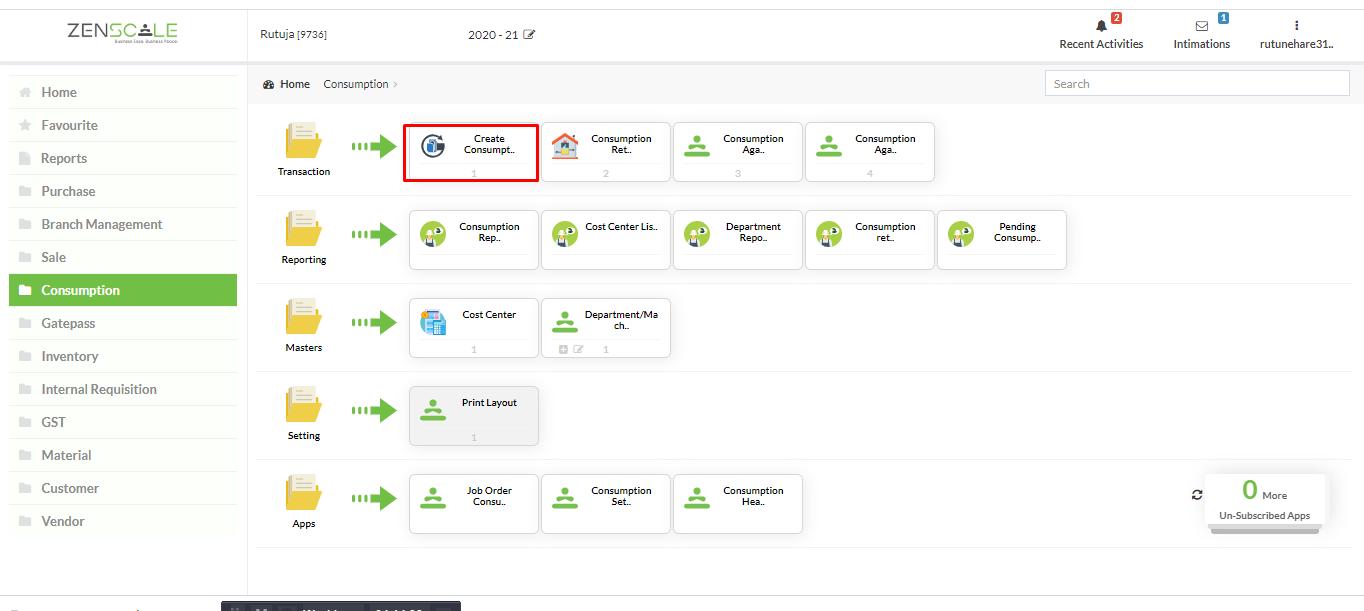 V.After clicking on consumption fill the all data as required and click on add item.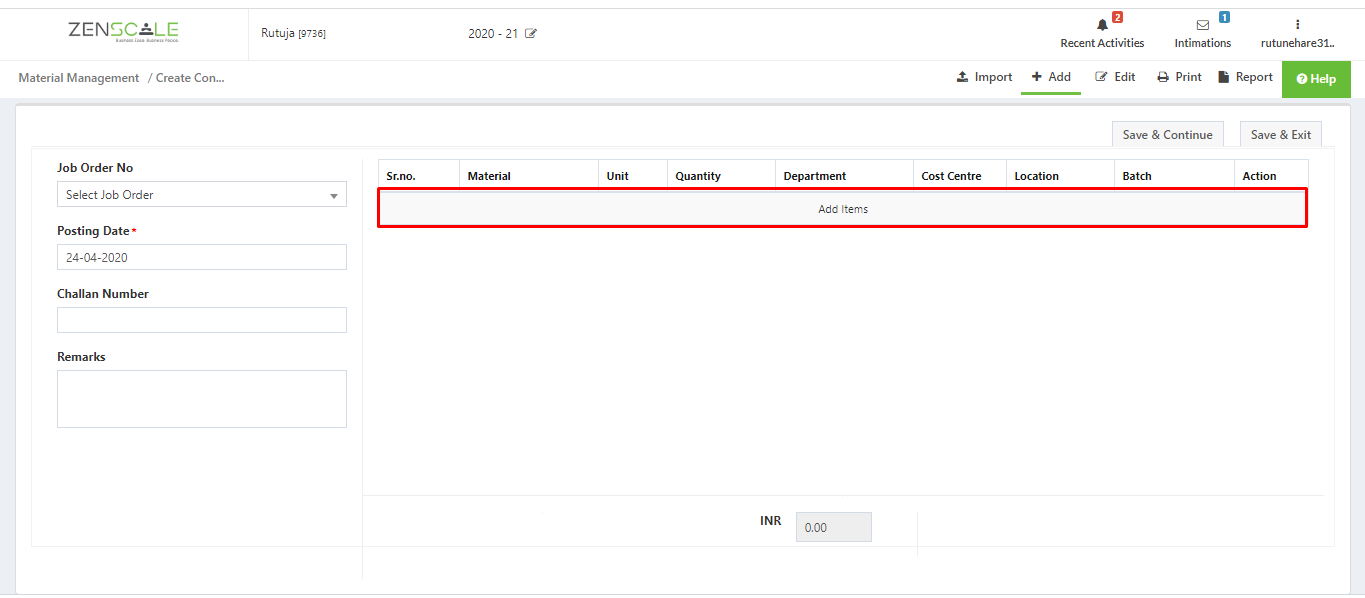 VI.The page will open and there is created cost center will show,