Updated by Implementation
What is Bonus ?
Bonuses can be part of employee's CTC but might not be paid out on a regular basis. Also, there can be variable bonuses that are paid out based on employee's and company's performance, and fixed bonus which are paid out in full.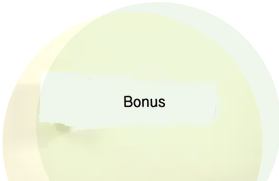 Overview -
An organization pays the bonus to there employees. While paying a bonus they have much manual work. It becomes more difficult as the number of employees grows. Working more tedious to prepare bonus data. While calculating manual bonus it does not reflect real-time reporting and analytics. Small errors can also cause employees to be an underpaid. Bonus can be delayed which can really create employee dissatisfaction. In Zenscale, the bonus feature avoids the most common human errors by implementing a system that requires present data and automatic calculations. Maintaining high number of employee's data will no longer be a problem.
Use cases –
Employees at Abhishek Industries Private Limited Company are allowed to an annual performance-linked bonus amount, which can be up to 25 percent of their annual basic salary. Using the Bonus App, the HR sets the maximum amount of bonus an employee can receive, and based on the yearly appraisal, sets the other parameters so that the exact amount is disbursed to employees.
How to Activate Bonus Setting :- Following below steps to activate bonus setting :-
1. Enrollment > Unsubscribe Apps

2. Unsubscribe Apps > Bonus

3. Bonus > Subscribe

4. Refresh the page
5. Enrollment > Bonus

6. Activate bonus setting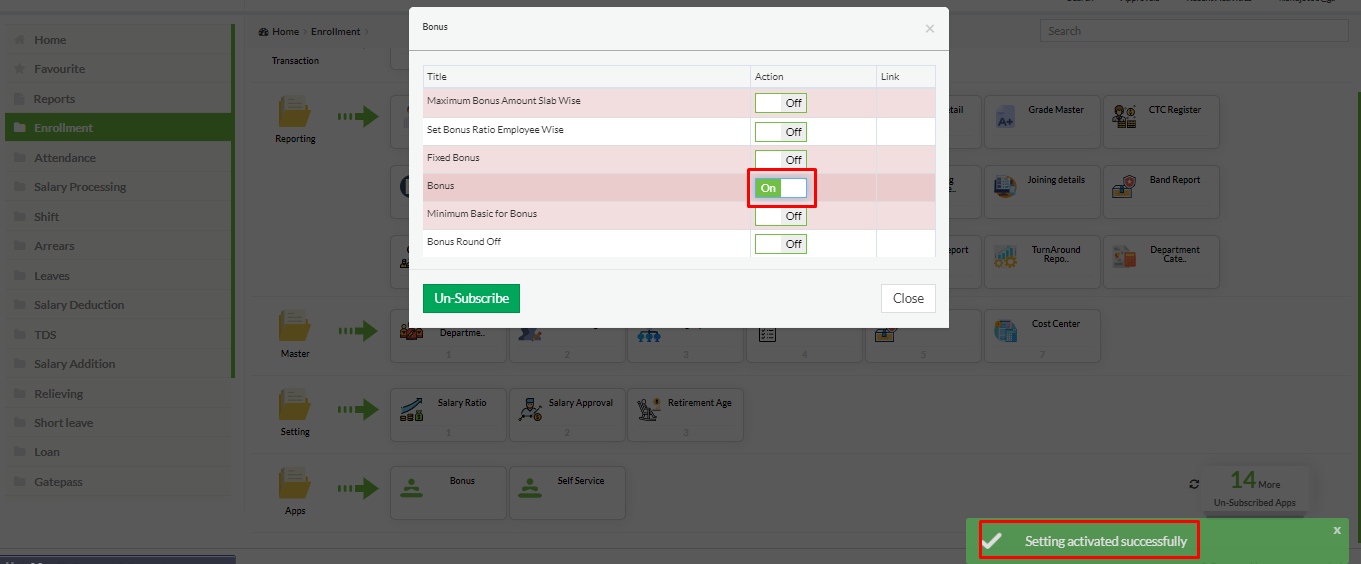 7. Click on Go to Master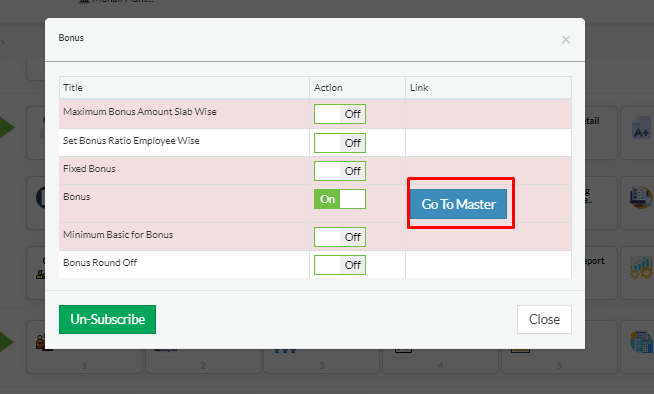 8. Set Bonus Ratio as policy
9. Set maximum bonus amount
10. Choose year Finical or calendar
11. Select bonus head as showing below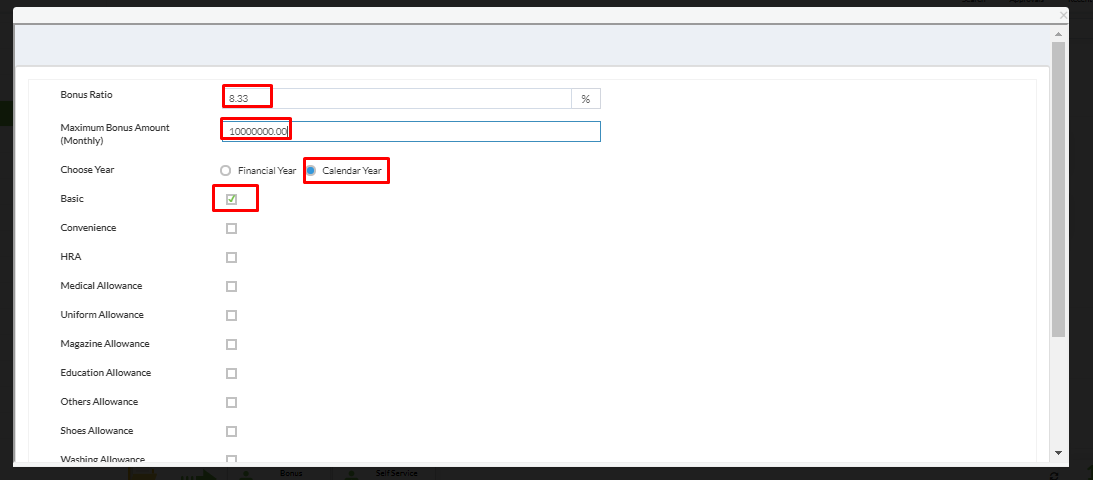 12. Click on Save & continue.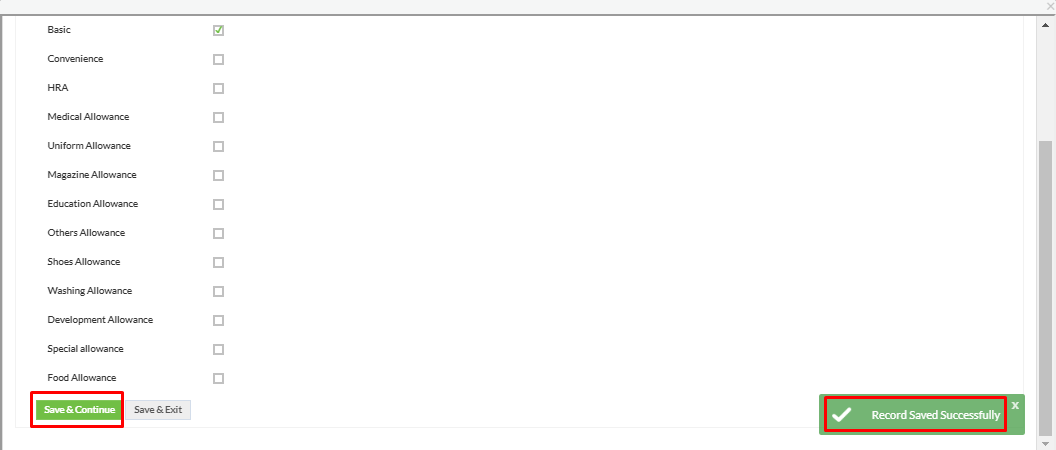 13. User check the Bonus report from bonus report icon(mentioned employees data in enrollment)