How a Home furnishing based manufacturing and export unit eliminated chaos to achieve JIT (just in time) inventory and customer satisfaction.
How a Home furnishing based manufacturing and export unit eliminated chaos to achieve JIT (just in time) inventory and customer satisfaction.
Updated by Rahul Kanda
A Home furnishing based Textile Manufacturer and exporter
Panipat,
Haryana
Headline
How a Panipat, Haryana based Home furnishing based manufacturing and export unit eliminated chaos to achieve JIT (just in time) inventory and customer satisfaction.
About Client
Client is a Manufacturing and Export House of home textiles for the western market from India. The company's collection comprises of complete range of home textile, such as bed covers, cushions, floor cushions, chair pads, curtains, rugs, sofa throws etc.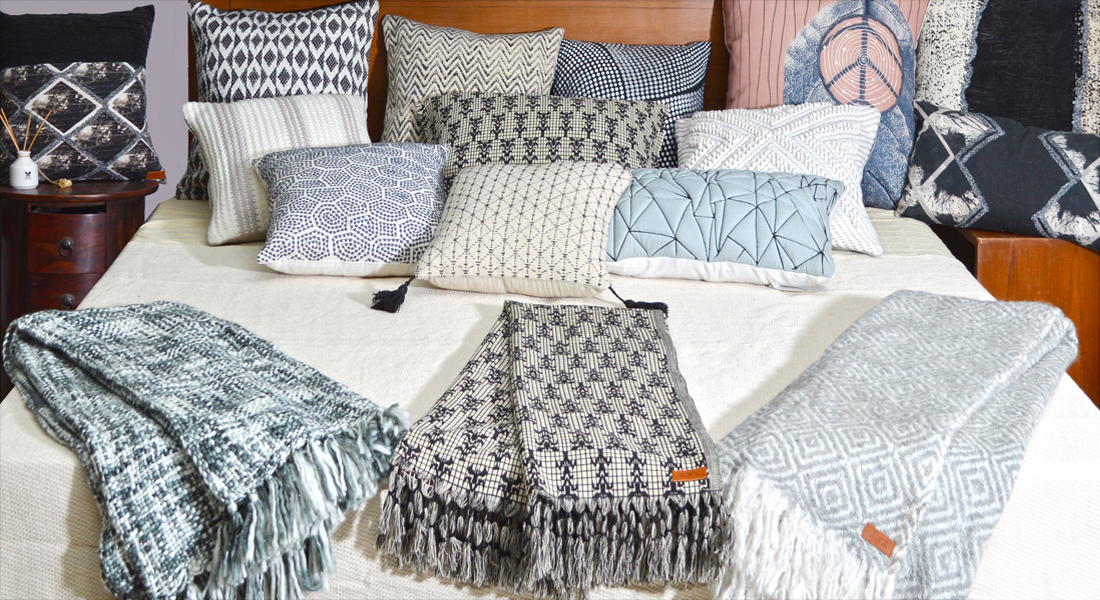 Overview
The owner of company was struggling to track the status of the raw material procured and the raw material getting consumed against the manufacturing processes.His team was having a hard time tracing Purchase orders of different clients while starting production against sale orders. He wished for a single report which would give accurate information about Sale orders and the job-orders/purchase-orders created against each one of them. This way he would be able to get a preview of sale and purchase at one single place.
During our interaction, he explained that he was incurring loss due to excess purchase of raw material by his team. Moreover, it was difficult for him to track the current status of production of each Job order and give exact delivery dates to his Customers that sometimes resulted in Client's dissatisfaction. Due to aforementioned concerns, it became very hard for the team to complete job orders and deliver on time. Further, inventory also piled up, holding up space and investment.
Approach
To overcome the above mentioned challenges, it became mandatory to organize everything on a single platform. Cloud based applications fulfilled the entire requirement of client with its features that include
· Purchase approval,
· Job order creation against Sales order,
· Confirmation of Job orders,
· Purchase against Job order
· Hierarchical Job order Planning
Their team was able to streamline processes and clear the chaos that seemed impossible to clear with a manual system. It resulted in the following benefits after the implementation of Material management system.
Features offered
To achieve the desired results, following applications were offered to the team:
Material attributes
Storage location
Access authorization
Job Order
Purchase Requisition and approval
Purchase order and approval
Sale Order & Invoice
Inventory reports
Consumption
BOM creation
Activity/ process Creation
Process routing
Job order Confirmation
Piece wages
Planning and Scheduling
Sampling
Fabrication
Results
The Hierarchical Job Order Planning gave a perfect view to the owner about the job orders created by his team. In this view, a user can access component stock report and a job order status report. Also, if the components are short in stock, a direct PO can be created by the same planning report so that no excess inventory orders get placed. This resulted in fool proofing the entire execution process. For instance, let us say the company receives a sale order of multiple items which are manufactured in-house.Firstly, they would create a multiple job order, and then the hierarchical view passes the information according to the job order. It gives the full knowledge of components and its current stock with a provision to create the Purchase order from a single window. This resulted in heightened efficiency in handling orders. Job order for sub-components is also generated automatically resulting in zero shortage during final fabrication.
Lastly, with the help of Fabrication (Job work from vendor) feature, the client was able to track the inventory lying with his vendors and committed delivery dates. This resulted in all-conclusive process proficiency.
Conclusion
With the implementation of the system the client achieved:
Overall Process efficiency
Just in time Inventory
Fulfillment of customer commitments
Complete real-time tracking
Production scheduling and forecasting.