Updated by Implementation
What is Sale Register?
A sales register records sales and returns to all the customers of a business. This record also shows all the credits that are issued to customers who have returned their purchases.
Overview
Sale Register, generally it shows all sales and sales return documents with ledger account details. It is helpful to check all sales and comparison for return filling.
Use Case
Suppose there is firm "XYZ Ltd". They sales lots of material in entire month. And to scrutiny the sales they need a report to see all sale with all details on one screen.
With this option, user can check all sale in single report.
Steps to be performed for Sale Register
1.Go to Account Receivables
1.1.Go to Reports-> Click on Sale Register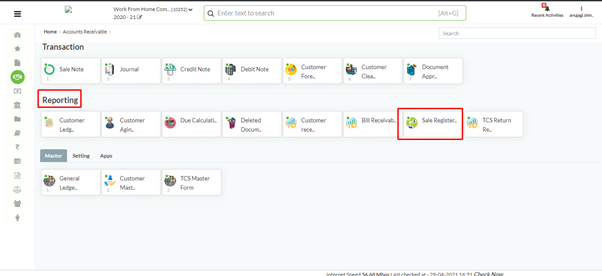 2.Select Month and click on search.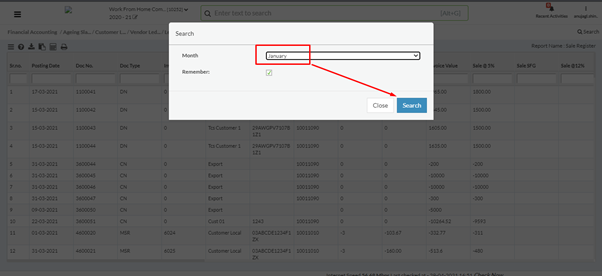 2.1.Here user can see all details related to sale in 1 report. Ledger account will reflect as per usage.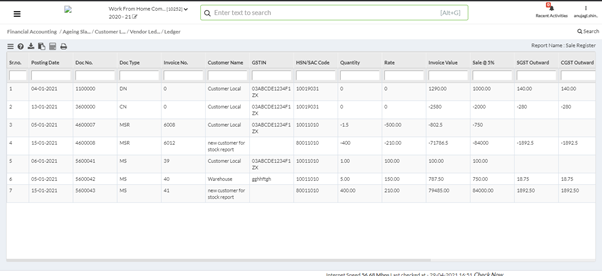 2.2.User can set layout for report. User can move columns and can hide the column except ledger accounts.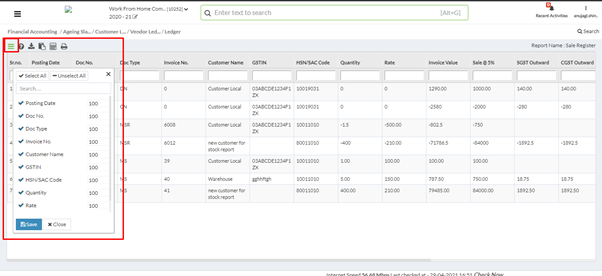 2.3. User can calculate the column total by selecting column name in marked icon.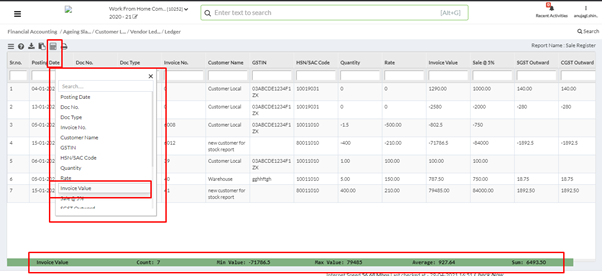 2.4.User can see the invoice detail by click on "i" button.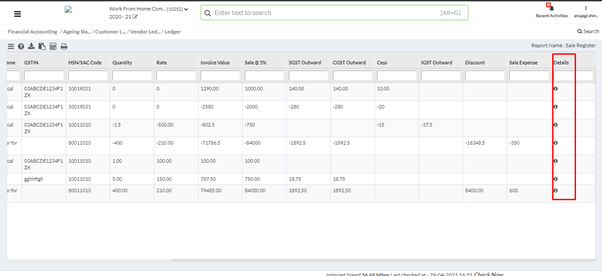 2.5.Document detail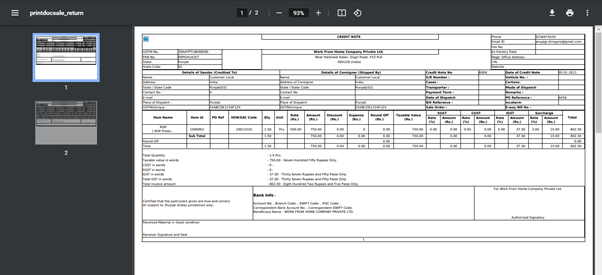 3.User can download and print the report.