Updated by Implementation
What is Fabrication receive?
In the process of fabrication a third party like a vendor used to meet specific production, operational, financial or marketing demands of the company. When the activity is done receive goods from them is called fabrication receiving. Hence, fabrication receive refers to receiving items from a third party after production tasks.
Overview
This feature of the ERP system is dedicated towards helping the management to manage the entire receiving materials starting from issuance material and receiving back finished goods.This feature is used to send items outside for a particular activity and received when is the activity is done.
Use cases
Suppose that there is a company shri Pvt. Ltd. that manufactures designer shirts. While all other tasks are executed within the company, the process of packing the shirts is issue to a vendor with an issuance document. When the activity is done and the finished product is ready vendor sent back to the company. At that time fabrication receive document is raised.
Hence, the fabrication job work helps to keep a track of the type and quantity of shirts that have been dispatched to the vendor along with all other necessary details that are required to execute the job.It helps to provide good quality to the items from expert vendors.It save time the manufacturer labor put more focus on production activities,
Steps to be performed for Fabrication receive
1. Go to production planning.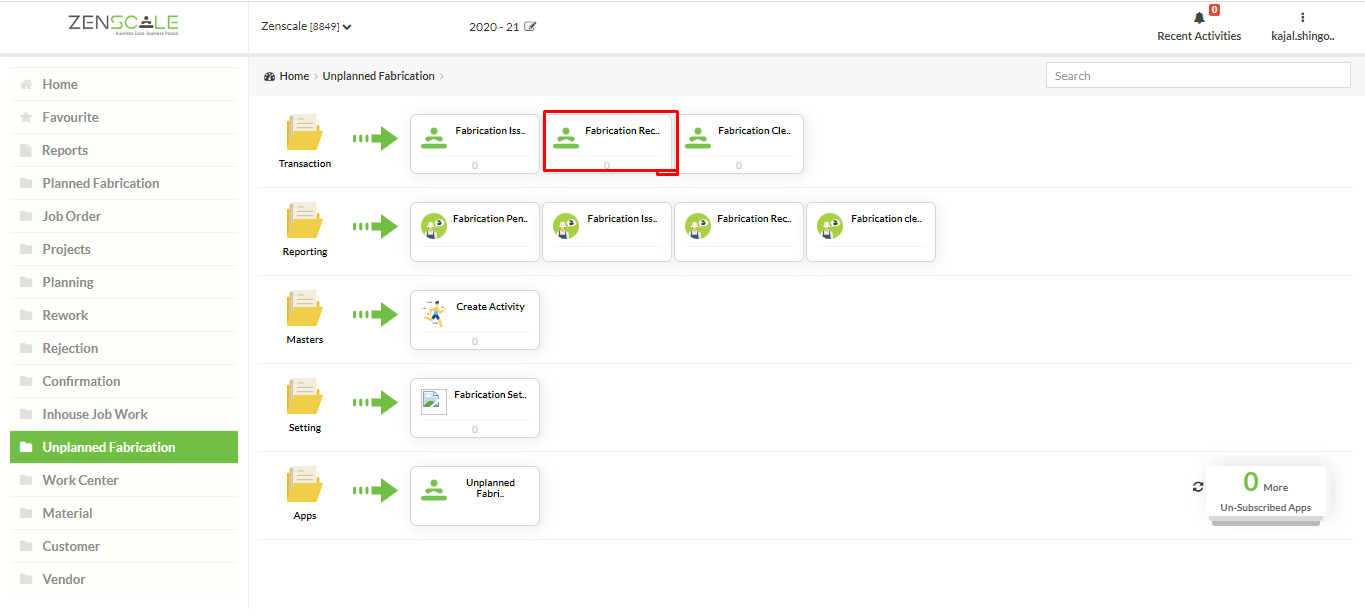 2. Click on set series to specify document series.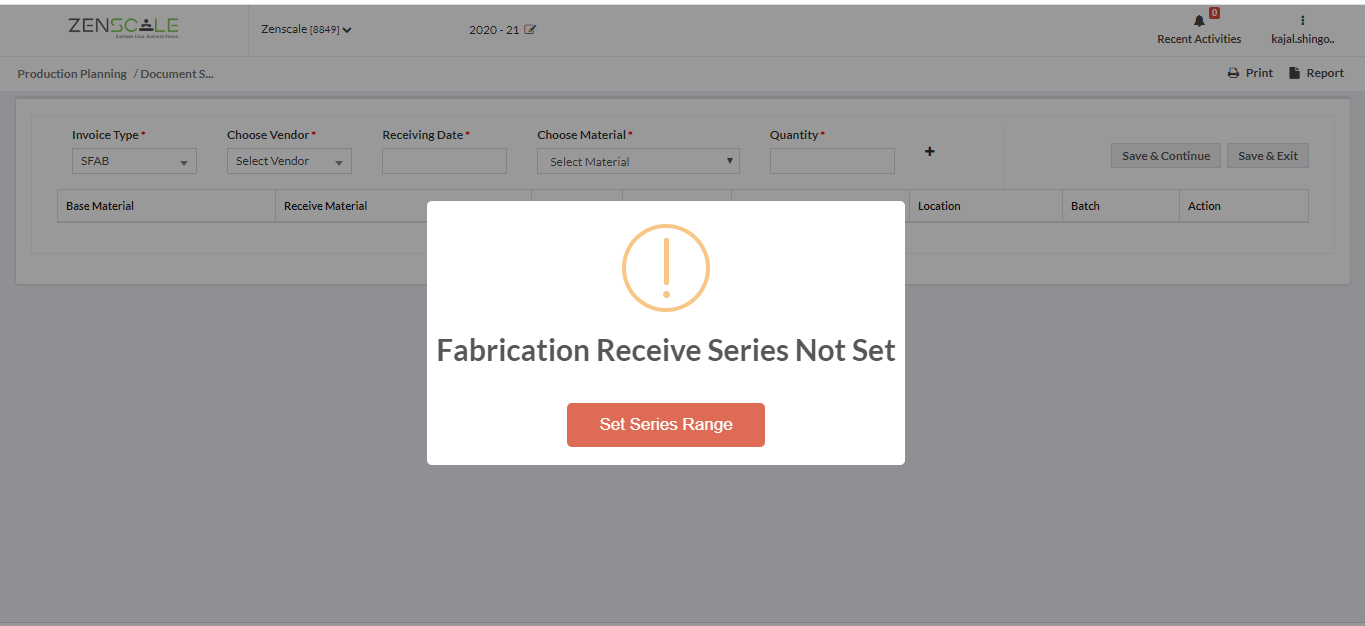 3. Following screen will open.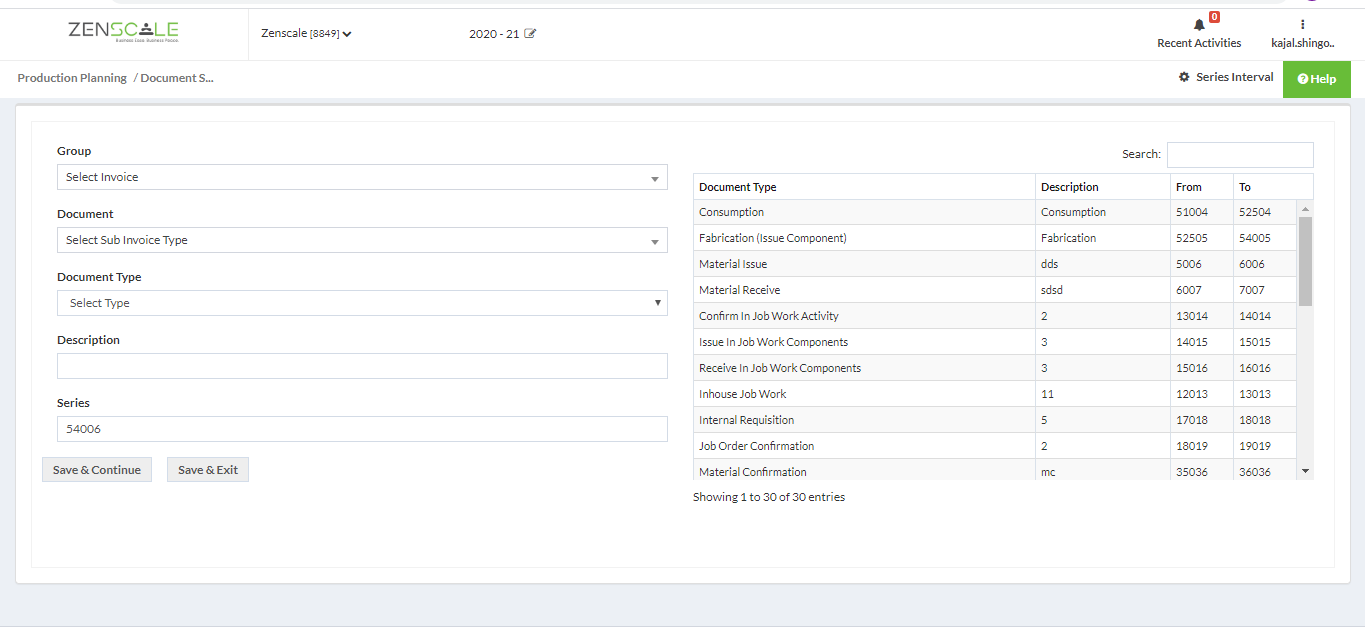 4. Select group > Document > Document Type > Description > series as required.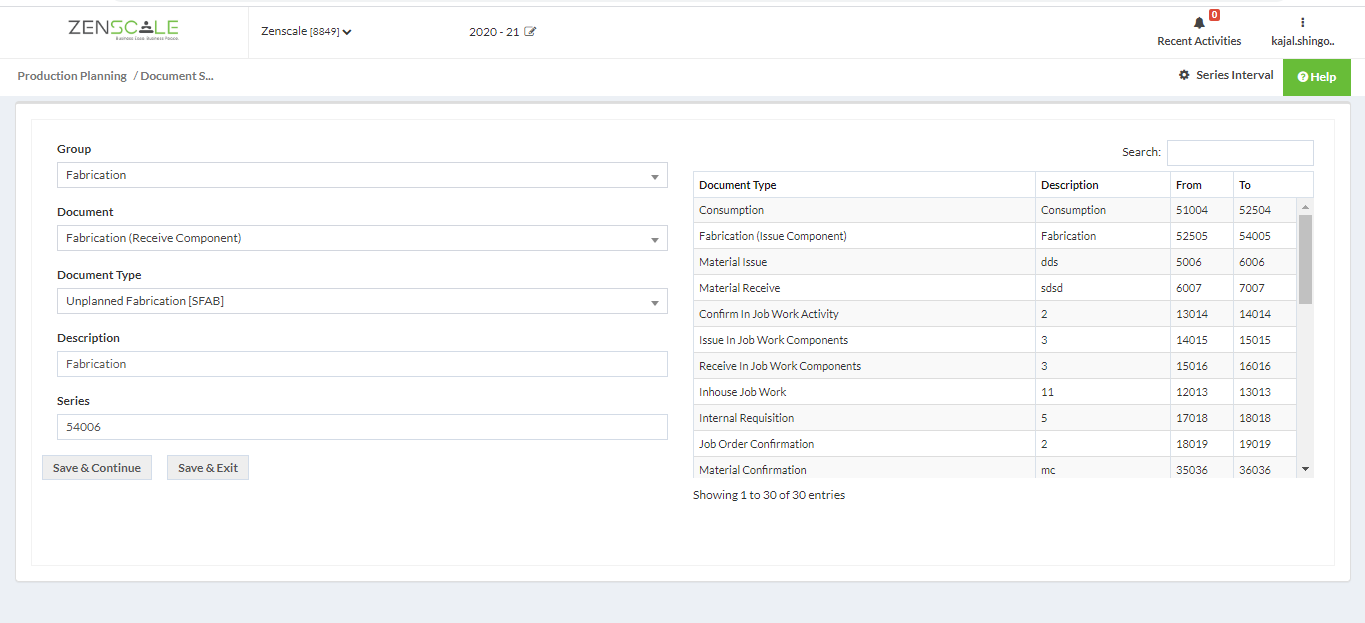 5. Click on save and continue.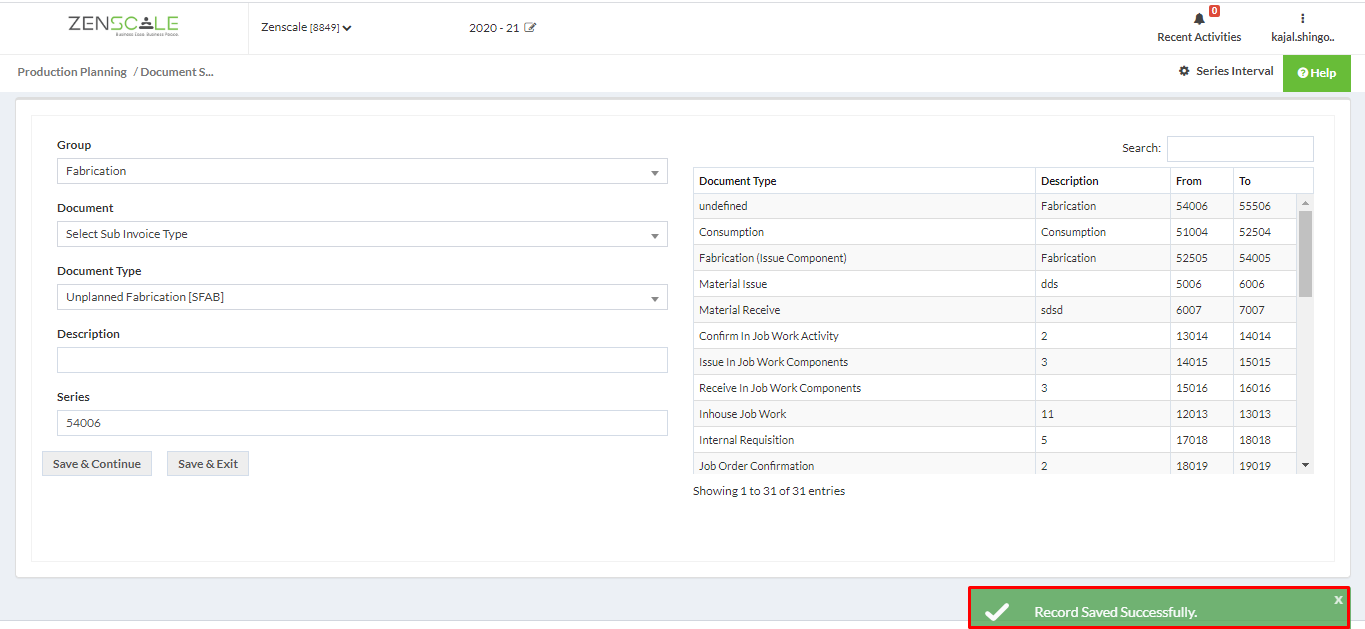 6. Now, click on fabrication receive.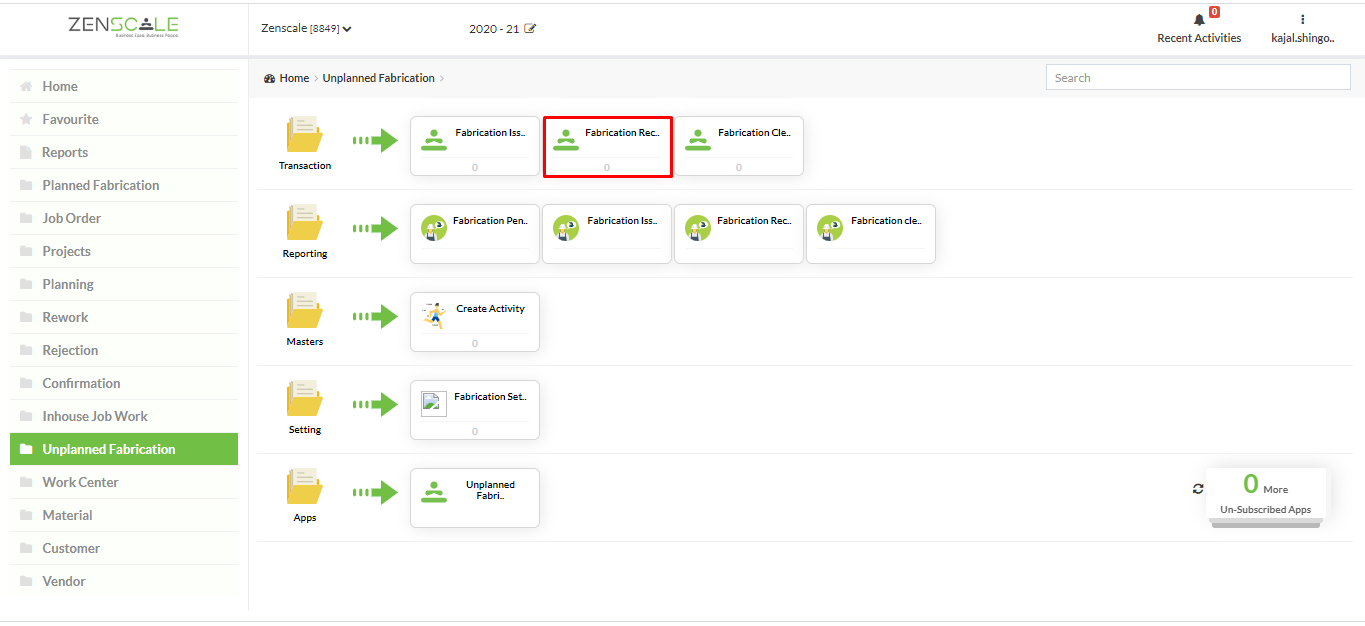 7. Following screen will open.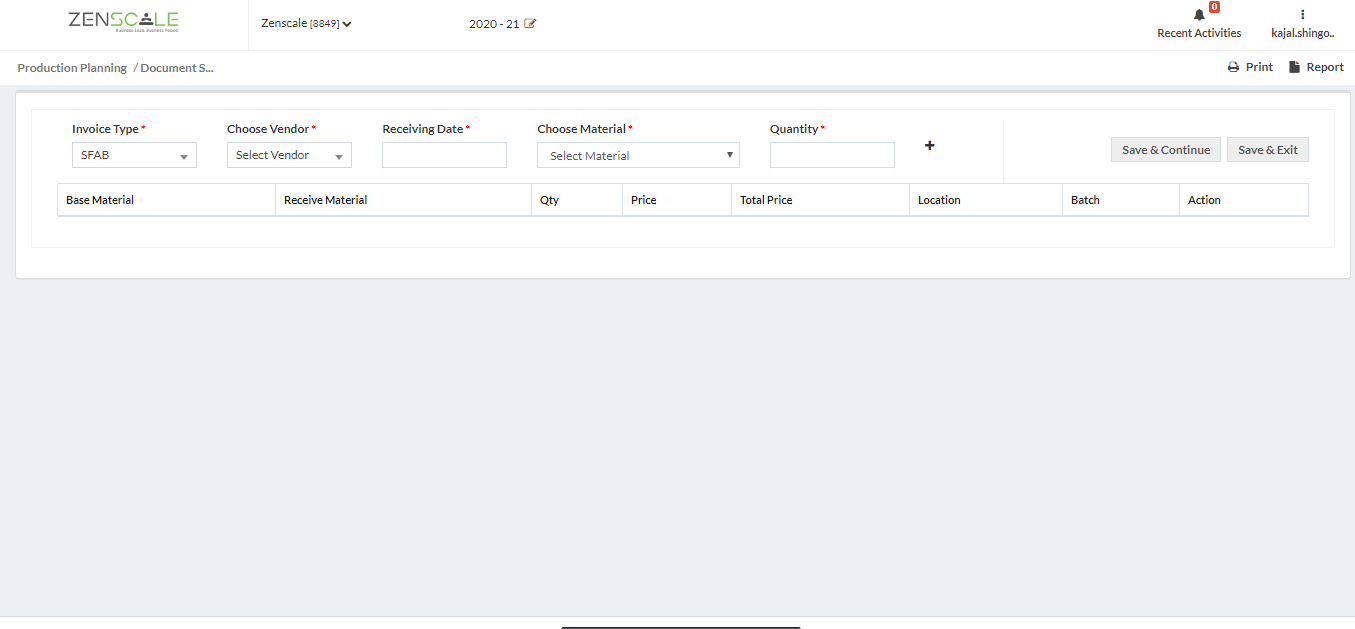 8. Select same vendor that you selected at the time of issuance.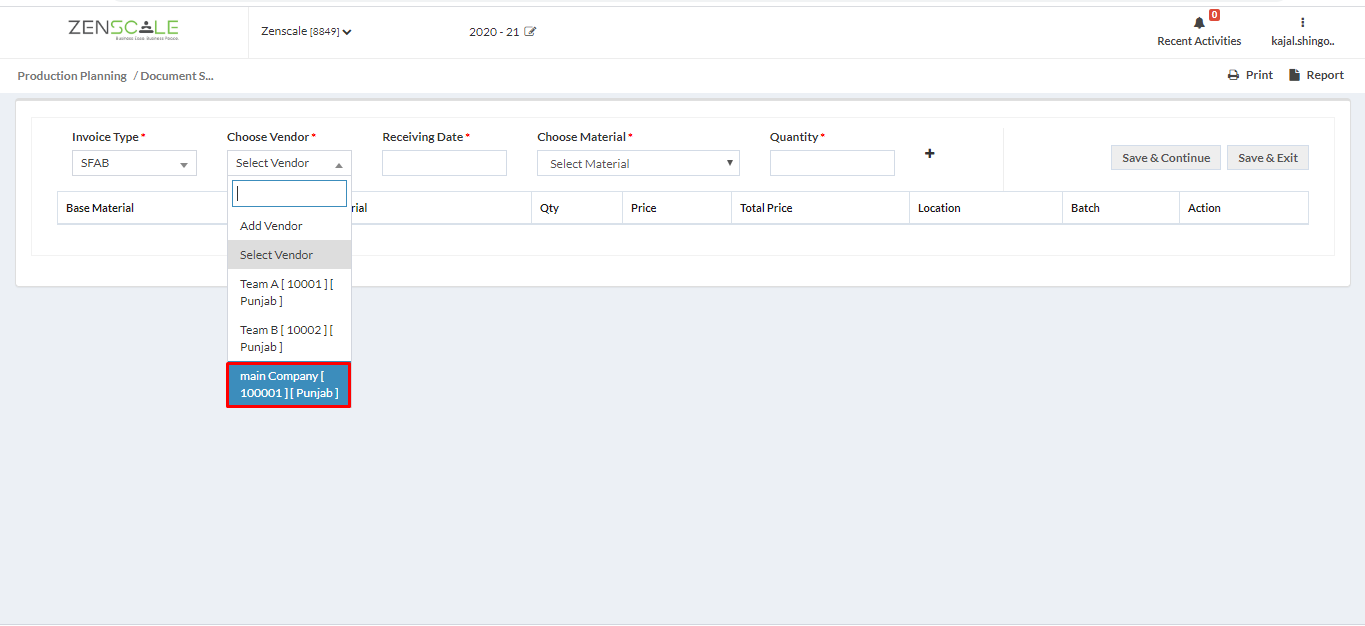 9. Select receiving date > Choose material from drop down list.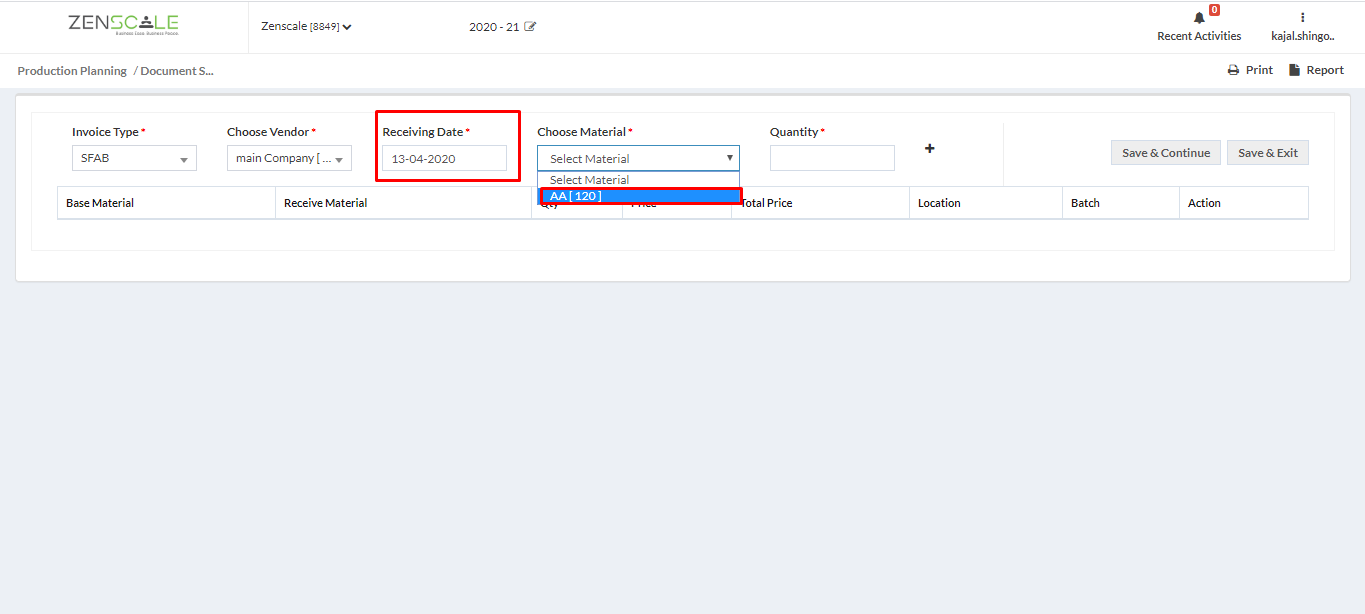 10. You can see the issued quantity. Now, click on add button to add items.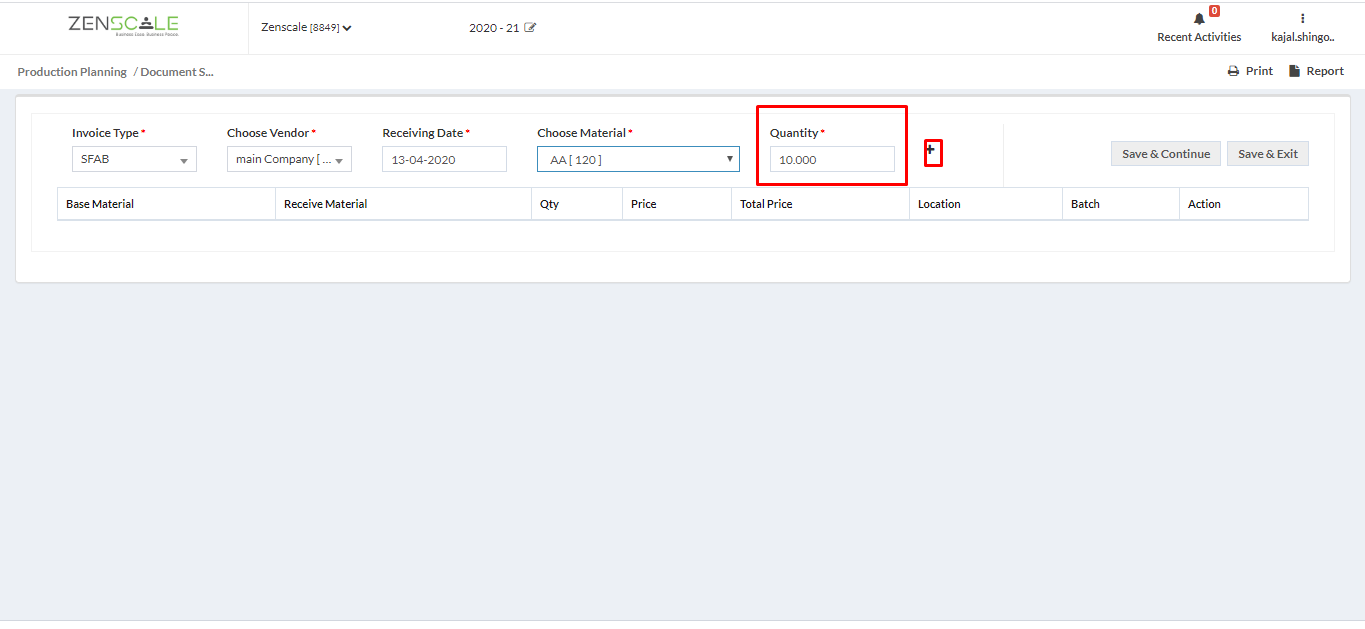 11. appear like this.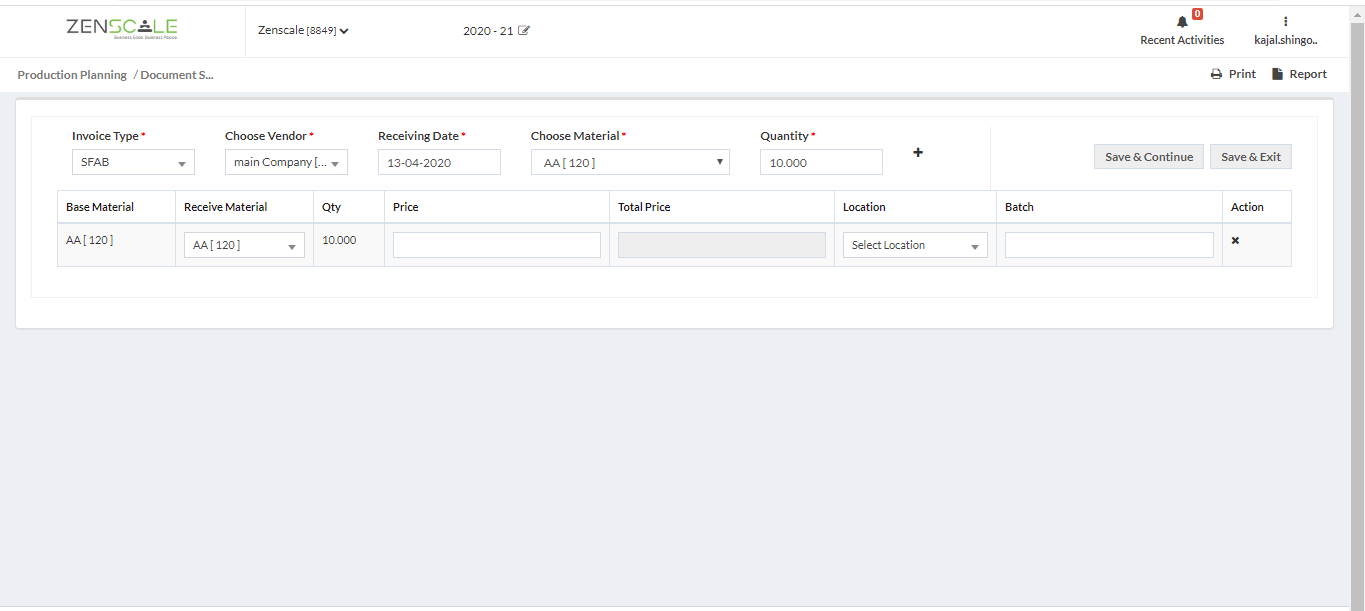 12. Enter price and choose location (if required)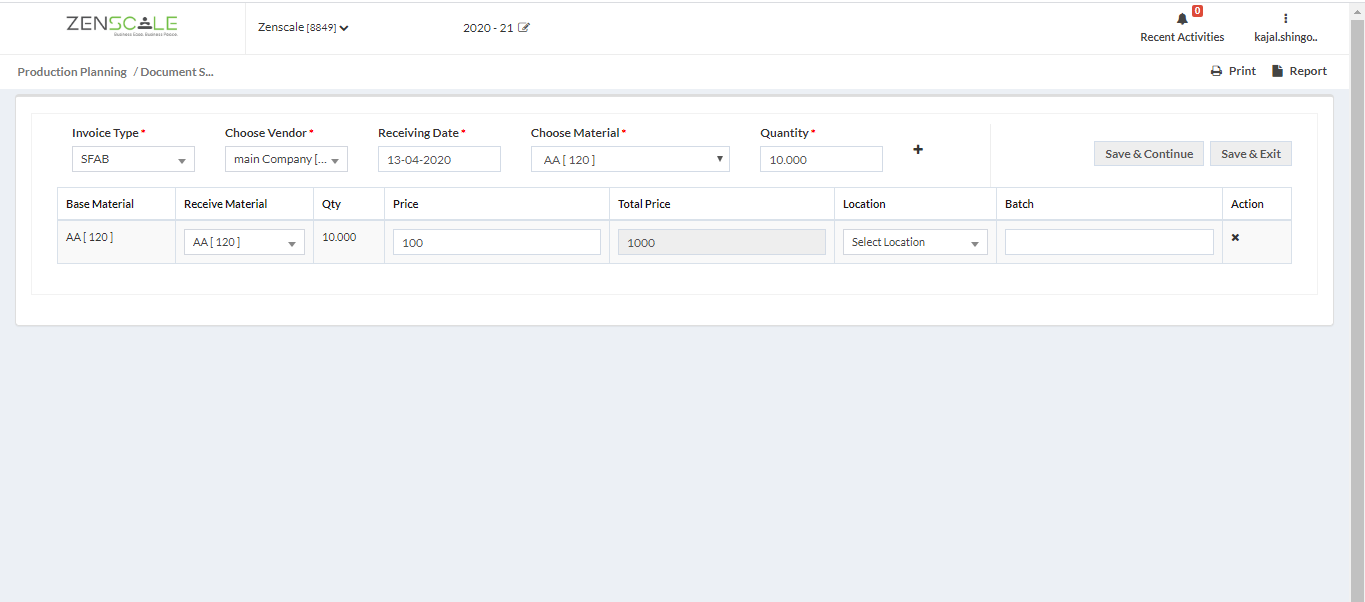 13. Click on save and continue.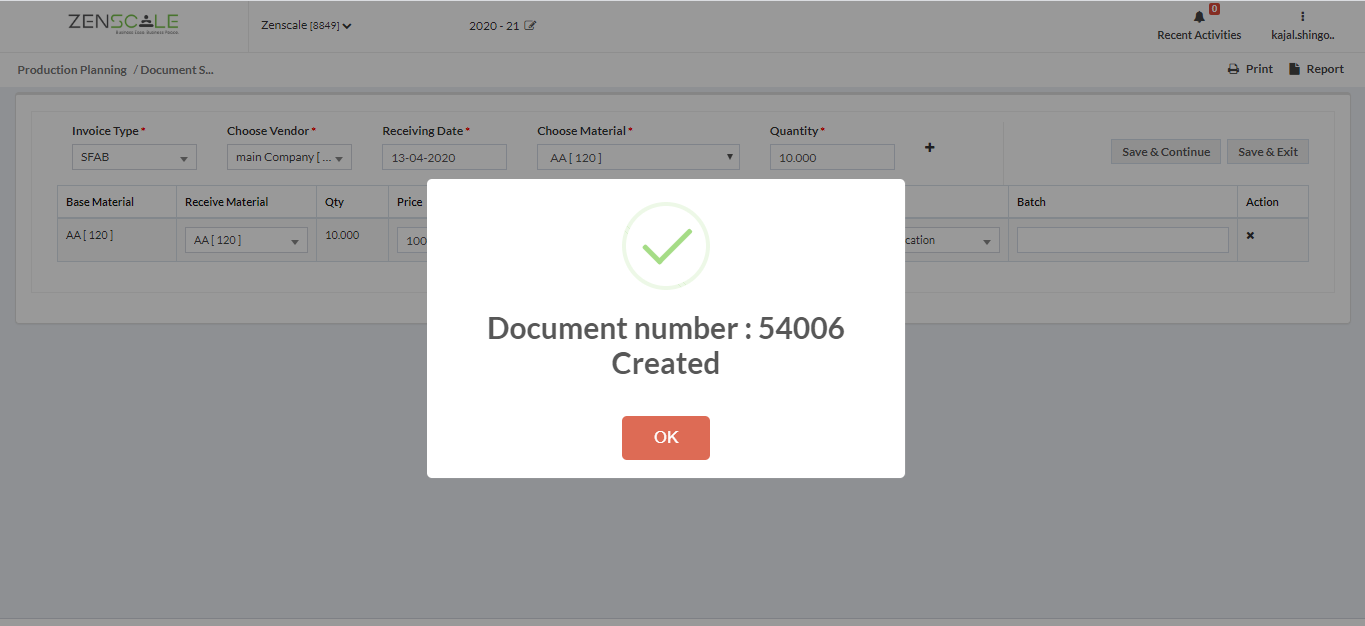 14. Click on print.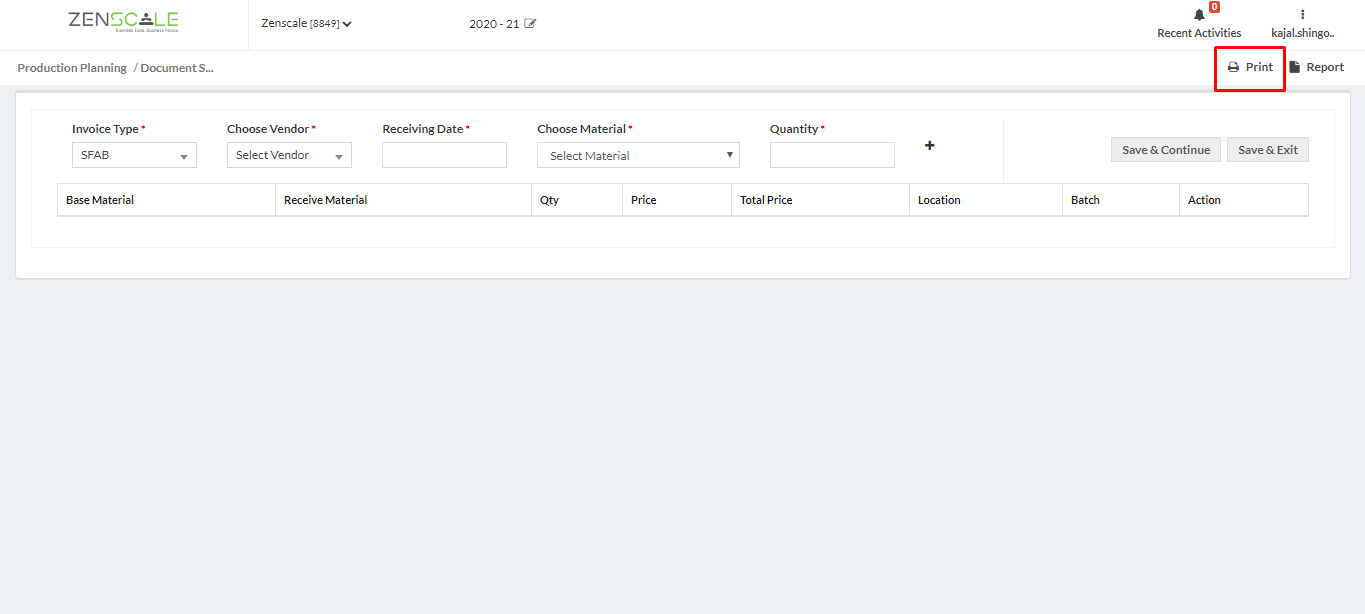 15. Click on search and then click on print icon.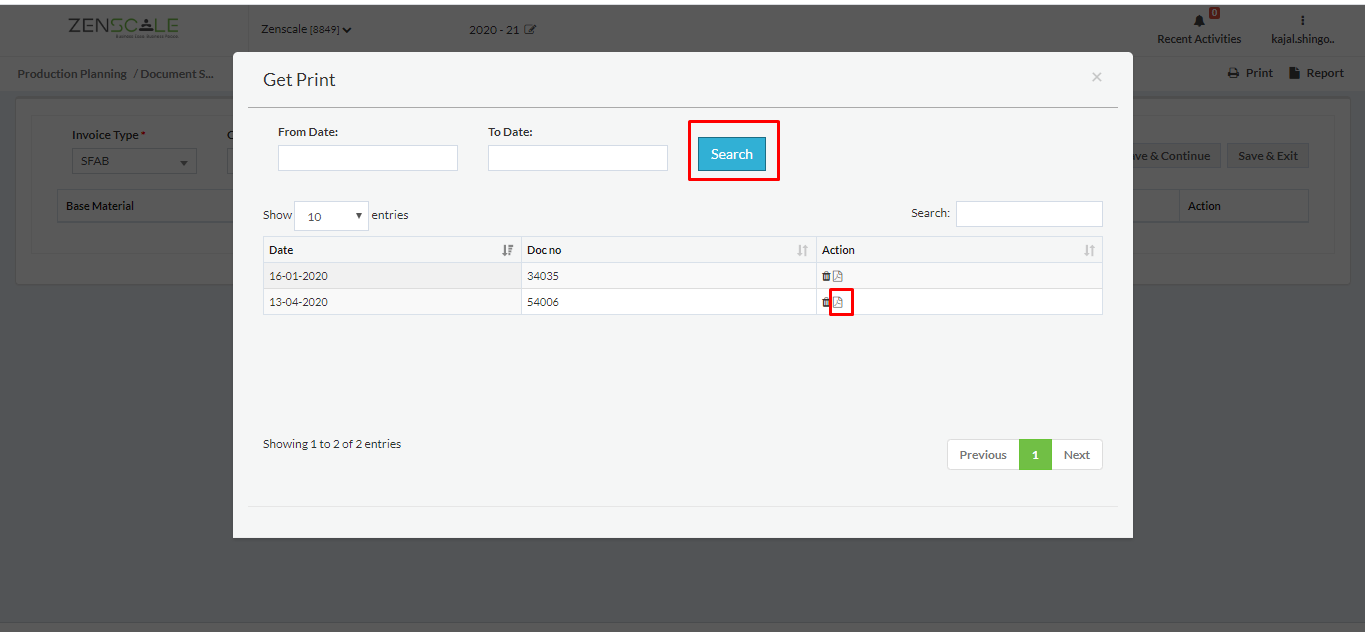 16. here is Receive document print download it and use as required.17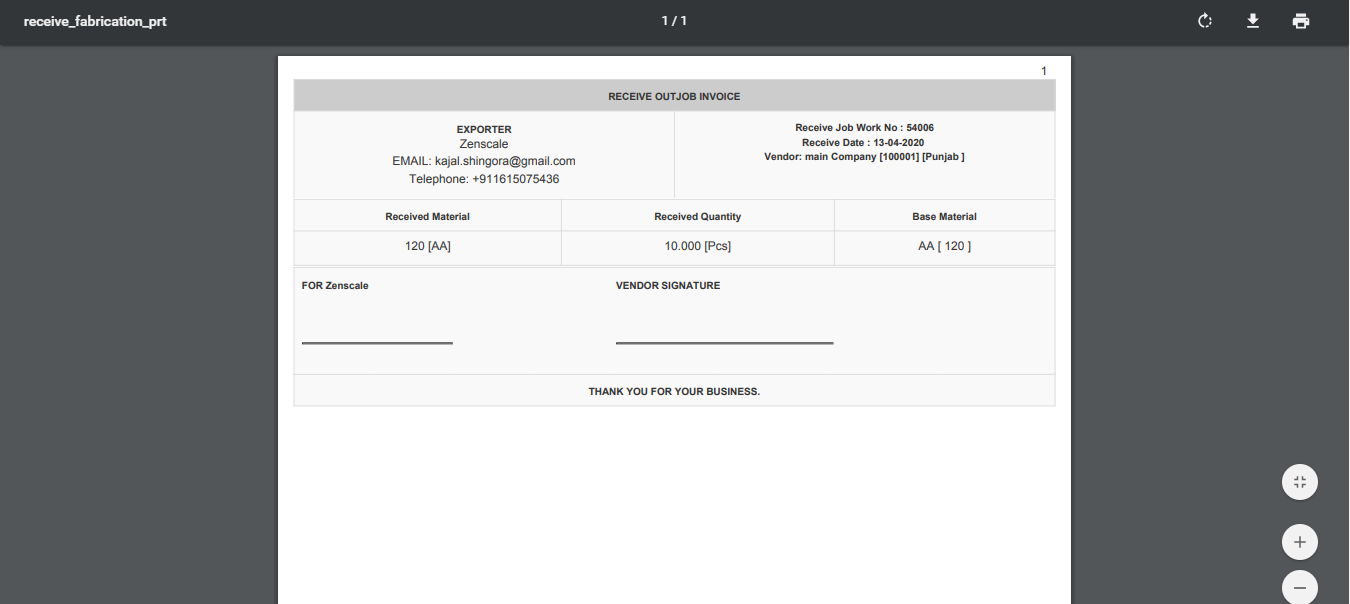 17. Go to stock stock report the check inventory details.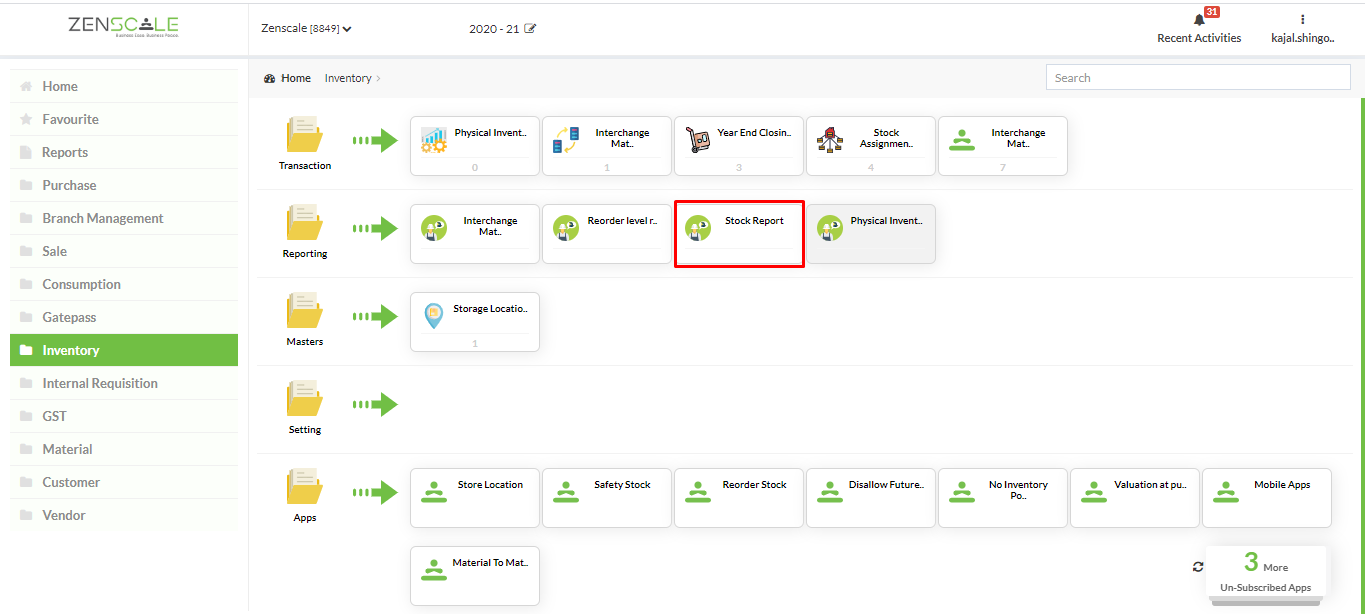 18. Search for material.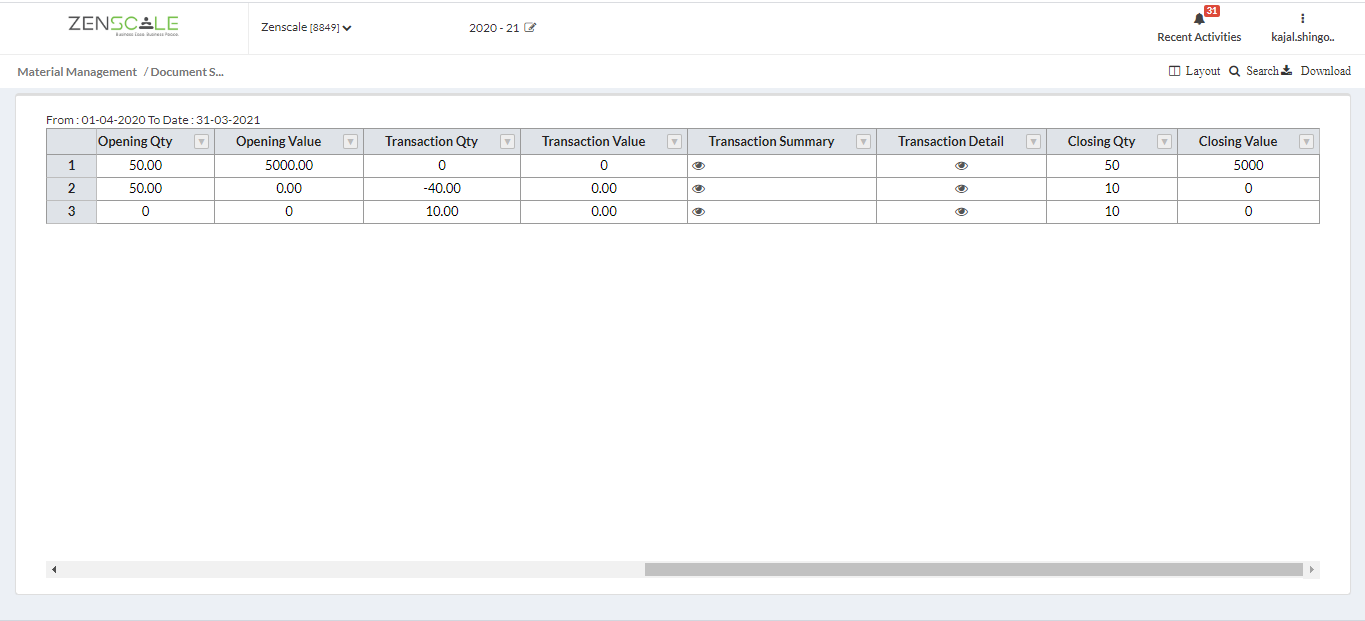 19. Here you can check fabrication receive quantity.