Updated by Implementation
Add Template
The Add Template App provides ready made templates for important documents such as joining letter, relieving letter, appraisal letter, etc. that can be directly created and issued on the payroll.
Overview:-
This feature is given a proper format for any form. HR can easily create different type of forms and letters templates through add template and feel free about any format changes. Zenscale provide clear, safe and letter templates for each employees.
Use case:-
Suppose Every year, as part of recruitment, 20 freshers join Abhishek Industries Private Limited Company in June. Instead of drafting fresh joining letters for each employee, HR uses the joining letter template on the Add Template App to create and issue joining letters to each of the employees.
Steps to be performed :- Following below steps to create template :-
1. Click on Enrollment

2.Enrollment > Apps> Unsubscribe

3. Unsubscribe > Add Template

4. Add Template > Subscribe
5. Refresh the page
6. Enrollment > Apps> Add template

7. Activate the setting

How to create template :-
1. Click on enrollment
2. Enrollment > employee

3. Click on Right side drop down and select add template.

4. Add Header (Title)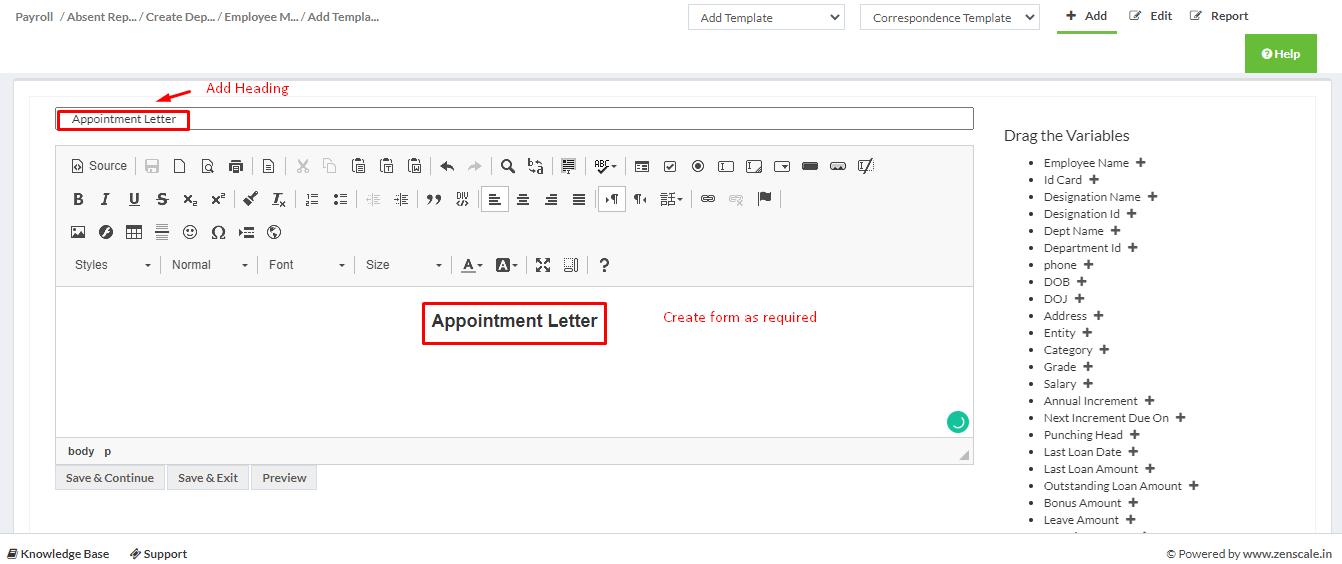 5. Write form format

6. Write full form and pick + icons for showing by default saved data from employee master

7. Click on save.

How to check created template
1. click on Enrollment > employee

2. Click on Edit and select employee which you wants to create your form which is saved in template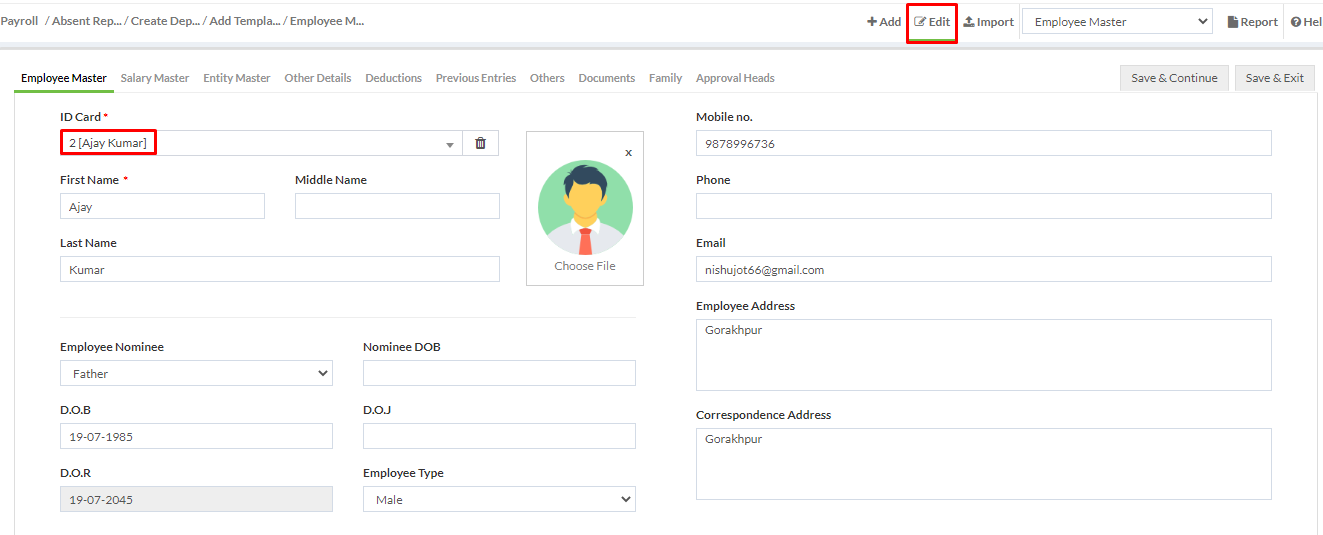 3. Click on right side drop down and select your required template

4. After that your selected template is showing below