Updated by Implementation
What is ZenTask Management?
Zen Task is the process of monitoring your tasks through their various stages from start to finish. This involves making decisions for your tasks to accommodate changes that can occur real-time, with your end goal being the successful completion of your tasks.
Overview
ZenTask is a cloud based task/list manager that allows you to keep track your tasks easily. Zentask management principles greatly improve productivity by making sure the right resources are utilized at the right time. This includes giving team members in tasks and responsibilities that match their abilities and interests.
Use case:
Whether we work as an individual or for an organization, all tasks are done in order to achieve a particular target. It's not always possible to work only on one task at a time. However, working on many things all at once can become chaotic Zen task will help in managing all the tasks at once and show the user wise tasks which are to be performed
Zen Task Interface :
Dashboard- This includes all the reporting and task status on a single page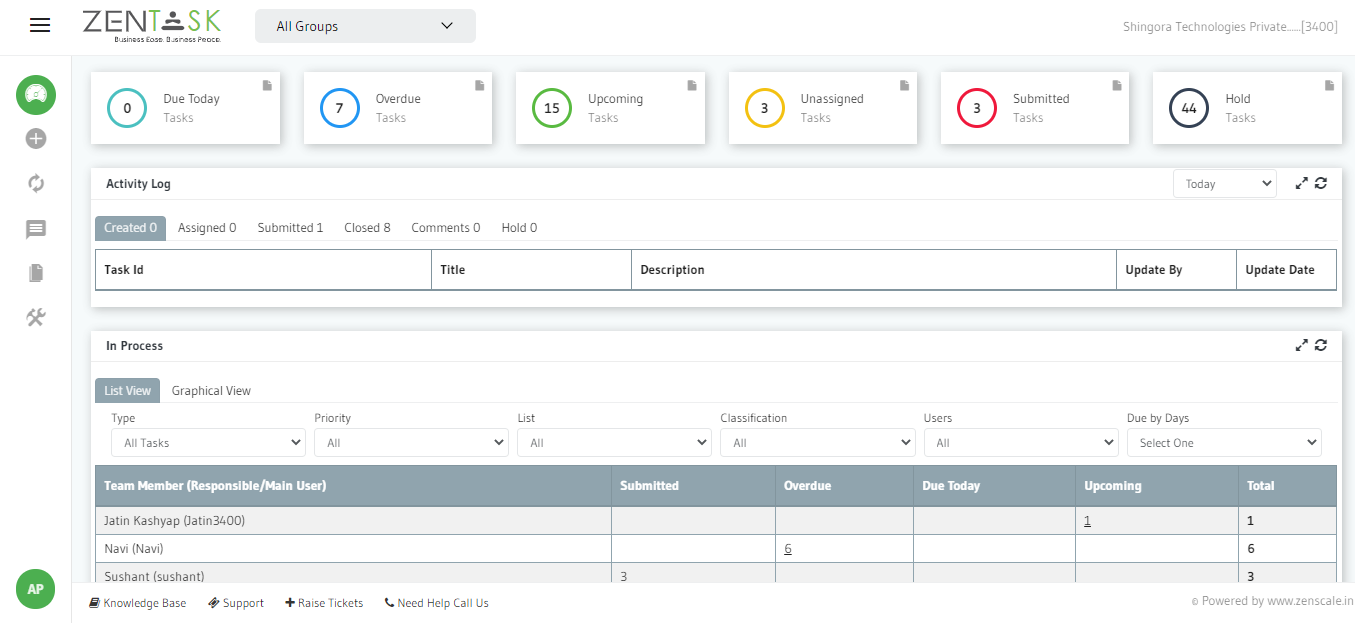 Activity Log- It includes the activities performed by the user, the user can apply the filter to check the activity of past days.

Calendar and performance based on task delivery dates.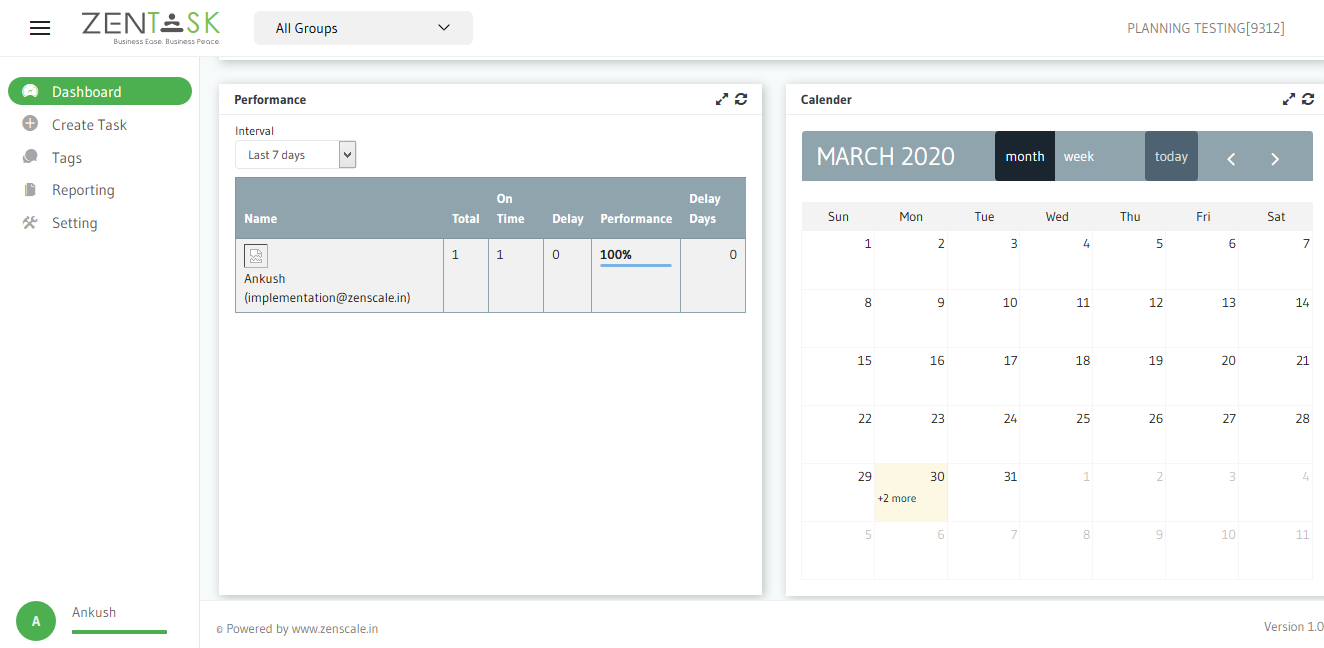 Create Task- Use to create and assign the task to responsible person.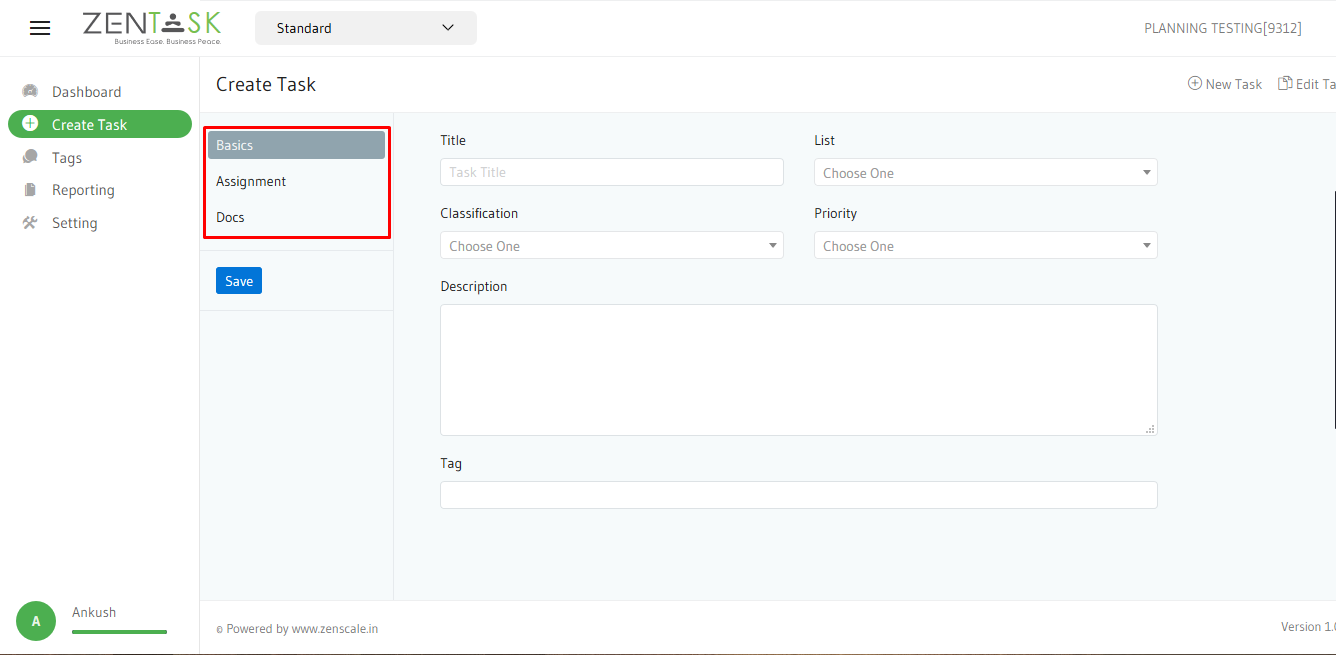 Tags- Tag can be used at the time of creating tasks and same can be viewed under tags report.
Task Settings- Here we can set the settings for the required features.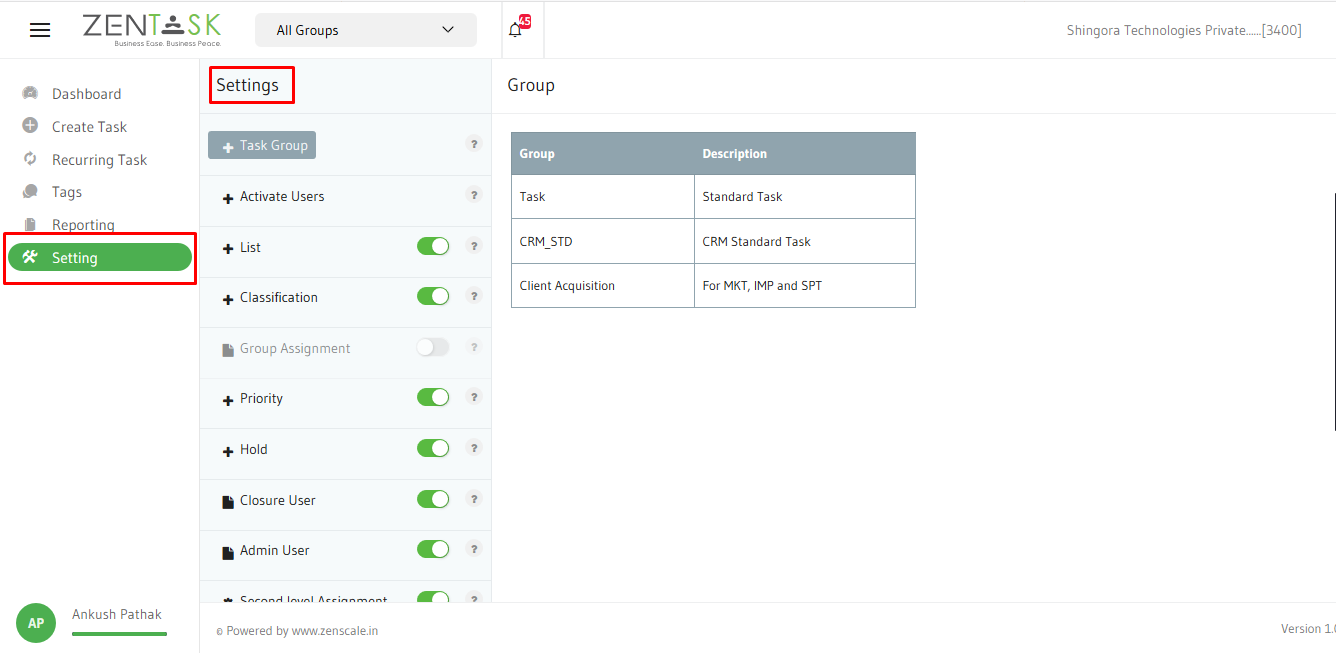 It includes the following settings: