Updated by Implementation
What is Relieving?
Relieving commonly known as the FnF process, which is done when an employee is leaving the organization. At this time, he/she has to get paid for the last working month + any additional earnings or deductions. The procedure has to be carried out by the employer after the employee resigns from their services.
Overview –
The full and final settlement of employees comes into the picture when an employee gears to resign from his/her service. As a responsible employer, it is the duty of the HR Manager or the top management officials to take care of this procedure when an employee retires/relieve from his administration. Zenscale provides simple and few clicking services for full and final. In Zenscale, the full and final settlement technique is genuinely basic and is set according to the rules prescribed in the appointment contract. And the significant segments that come as part of the full and final settlement are the following-
While the relieving process in the Zenscale, the system automatically calculates the full and final settlement of employees based on there working days.
Zenscale provides a gratuity setting for gratuity calculation. While processing the full and final of an employee system automatically calculate it according to the mentioned setting in the gratuity app. More clarification of the data system can provide a proper report of the Gratuity of employees.
While the relieving process system automatically calculates Bonus, Earned leave and deductions according to policies of an organization. With the help of relieving feature HR no need to maintained any manual data in excel. They can simply prepare Full and Final statements with in zenscale.
Use cases –
Suppose an industry name with Abhishek textiles. This is a very big company in textiles. In this company, the number of employees joins and leave frequently. For reducing the FnF process zenscale gives the relieving process with the help of this process HR can manage the FnF process very easily..
For Example:-
Raman working in Abhishek textiles as an operator. After 5 years he wants to quit the job. In this case, HR needs his proper record DOB, Gratuity, Bonus and deductions also. In zenscale with few clicks HR prepare FnF of this employee.
How to Relieve an Employee :- Following below steps for relieving process :-
1. Click on Relieving Folder.
2. Relieving >Relieving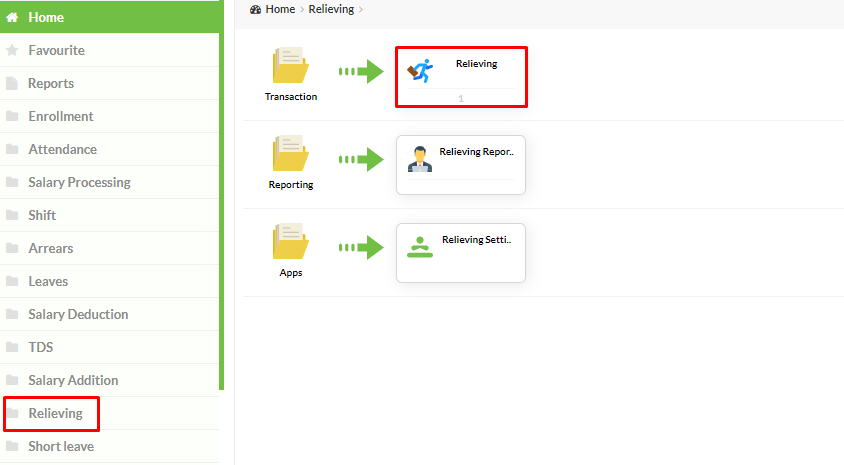 3. Select Employee ID from drop down.
4 Select Date of Resignation and Date of Relieving.
5. Add payment status.
6. Enter Previous bonus,previous LWW, loss or Damage of Assigned Assets, Unpaid Amount if any.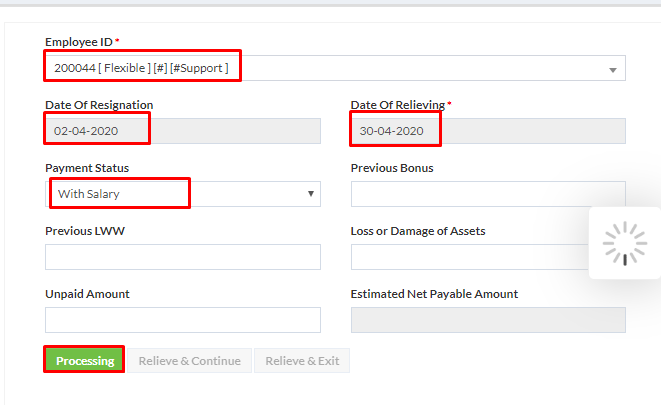 7. Click on processing.
8. LWW,Bonus,Gratuity and showing data in screenshot of selected employee reflected Atuomatically.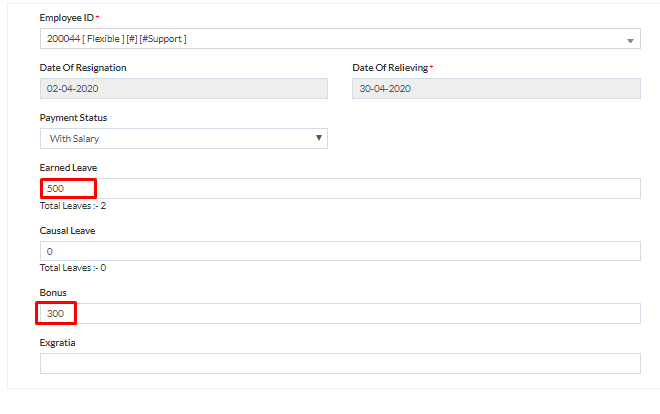 9. Estimated amount of selected employee showing automatically.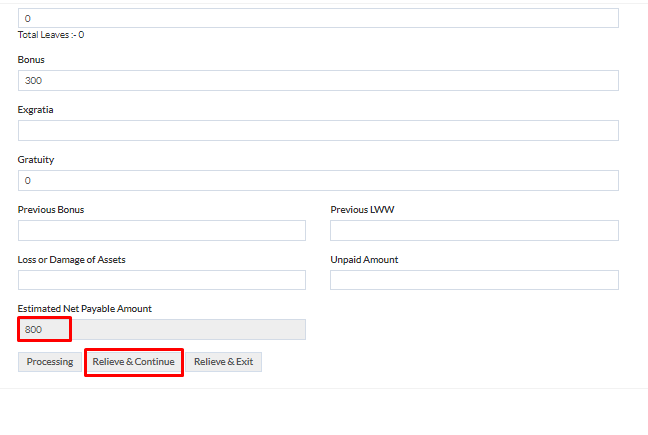 10. Click on Relieve & Continue.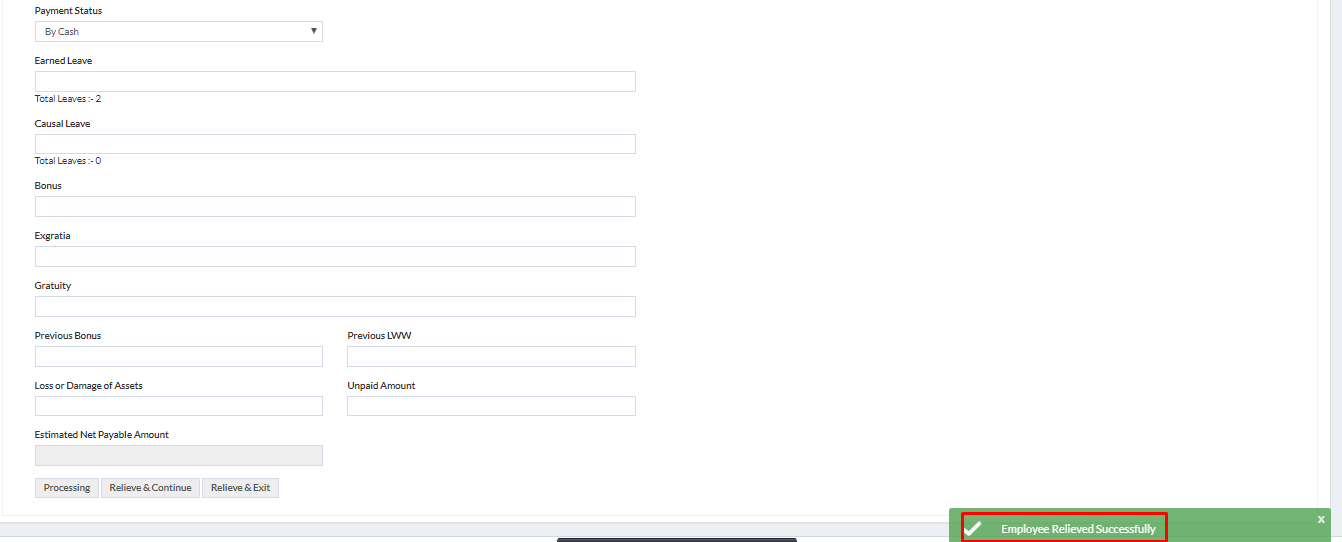 12. Selected employee Relieved Successfully.
13. User can check relieved employee pay slip in Relieving report.