Updated by Implementation
What is commission?
Commission is the agents possess a fair amount of freedom when it comes to purchasing or selling materials for a principal. Usually, principals outline their material.Commissions are a form of variable-pay remuneration for services rendered or products sold. Commissions are a common way to motivate and reward salespeople. Commissions can also be designed to encourage specific sales behaviors.
Use cases
This feature of our ERP system enables the management to keep a track of the amount of commission (goods) to agent as per predefined ratio. Once the ration is set and agent is assigned to customer. System starts calculating commission of the particular agent. thus provides you with a bird's eye view on the selling of goods though agents.
Overview
Suppose that there is a company Shri Pvt. Ltd. that has a huge agent database. Their agents are working on different locations. when they selling goods on the behalf of the entity. they get commission as a reward from organisation for that particular customer. So company set a defined ratio for commission. when they saved selling entries in system. It starts calculation accurate commission amount and make easy for them.
Steps to be performed to create master for commission
1. Go to Material Management.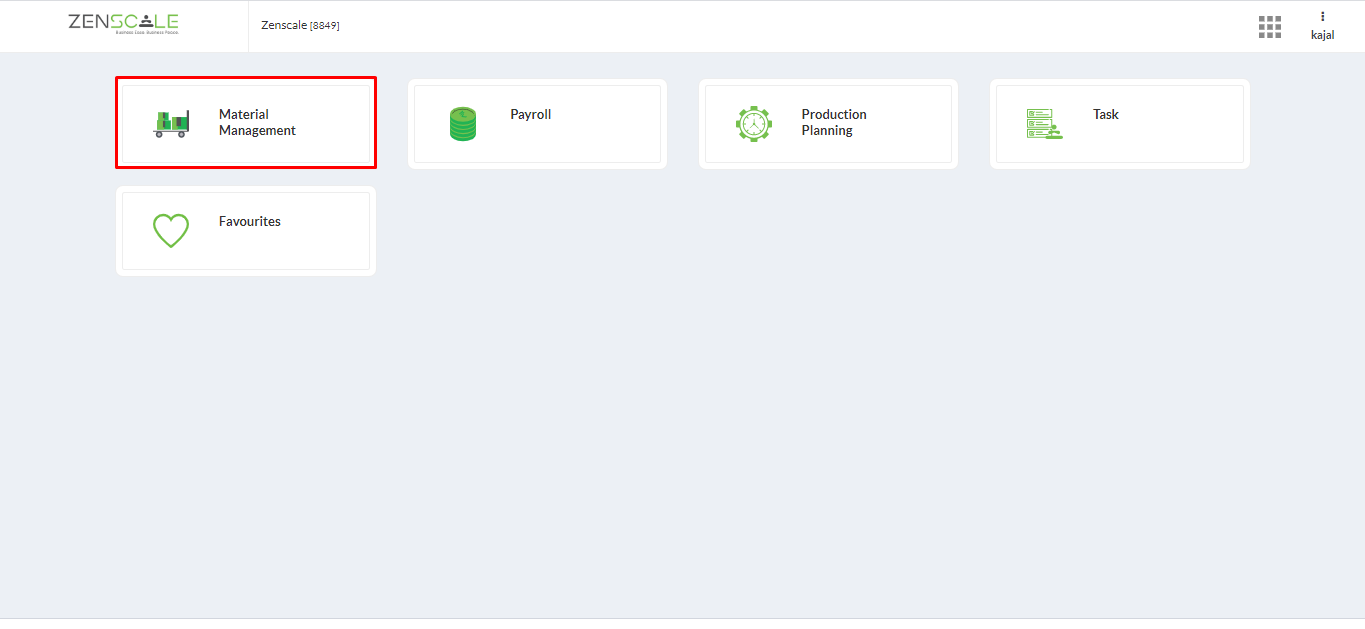 2. Now, click on sale.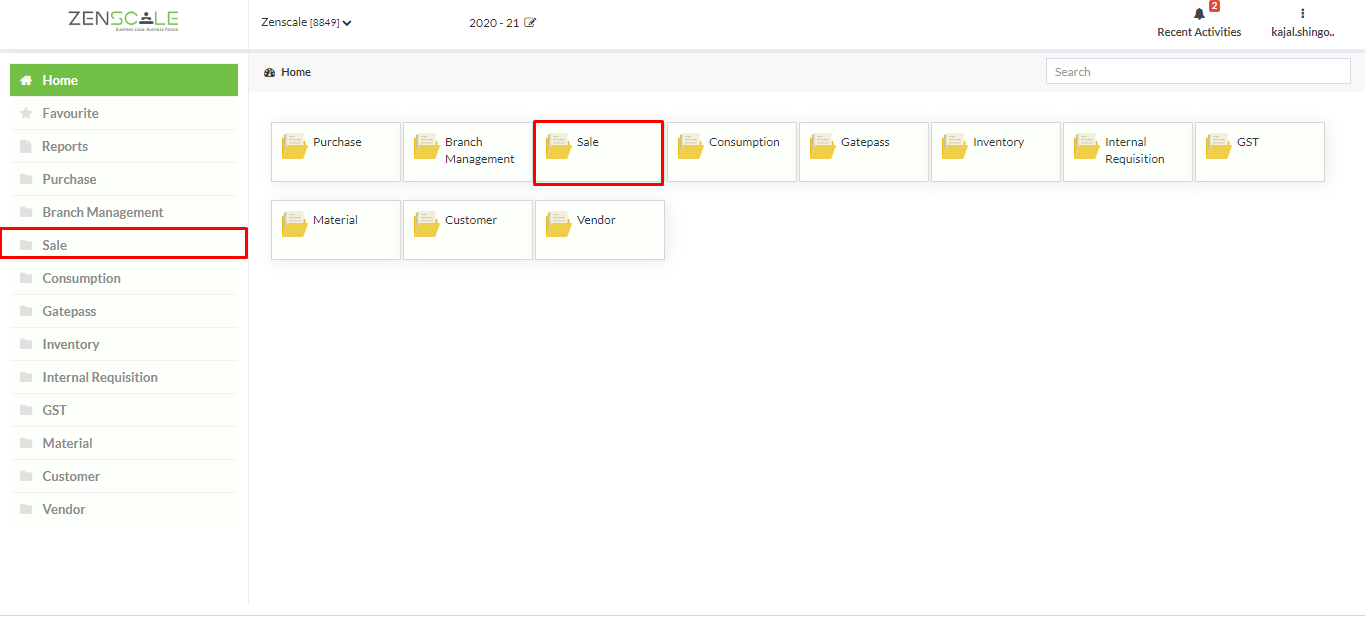 3. Click on commission.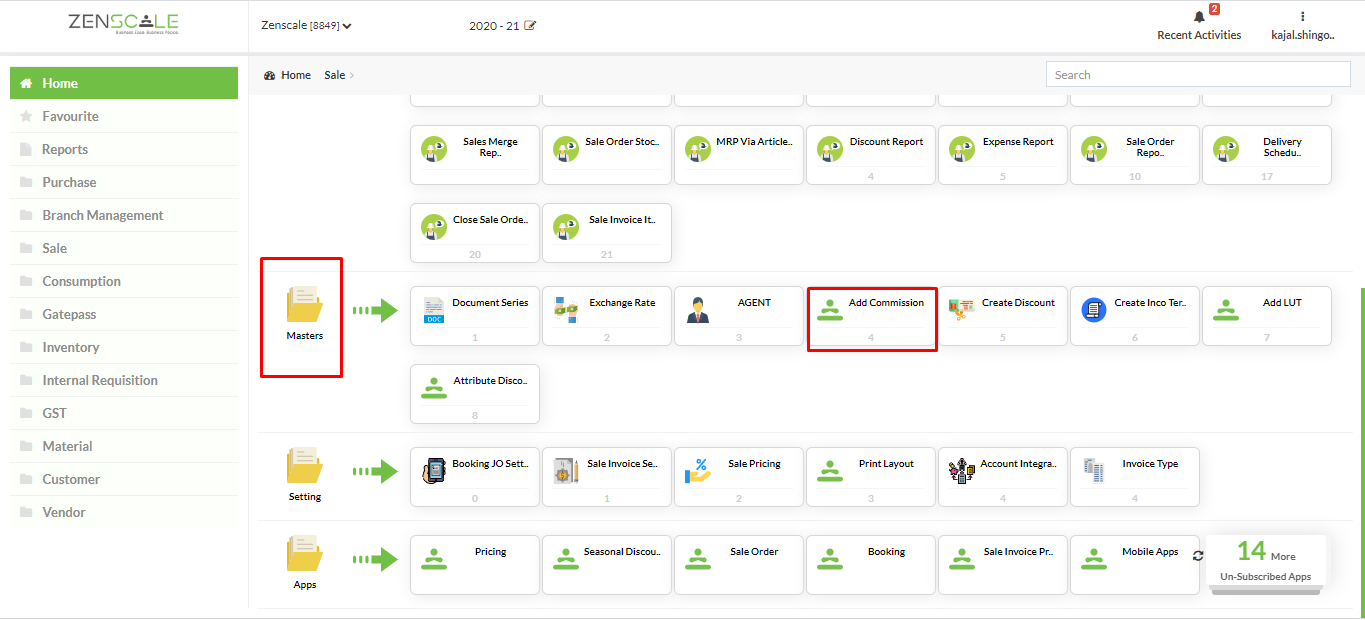 4. Following screen will open.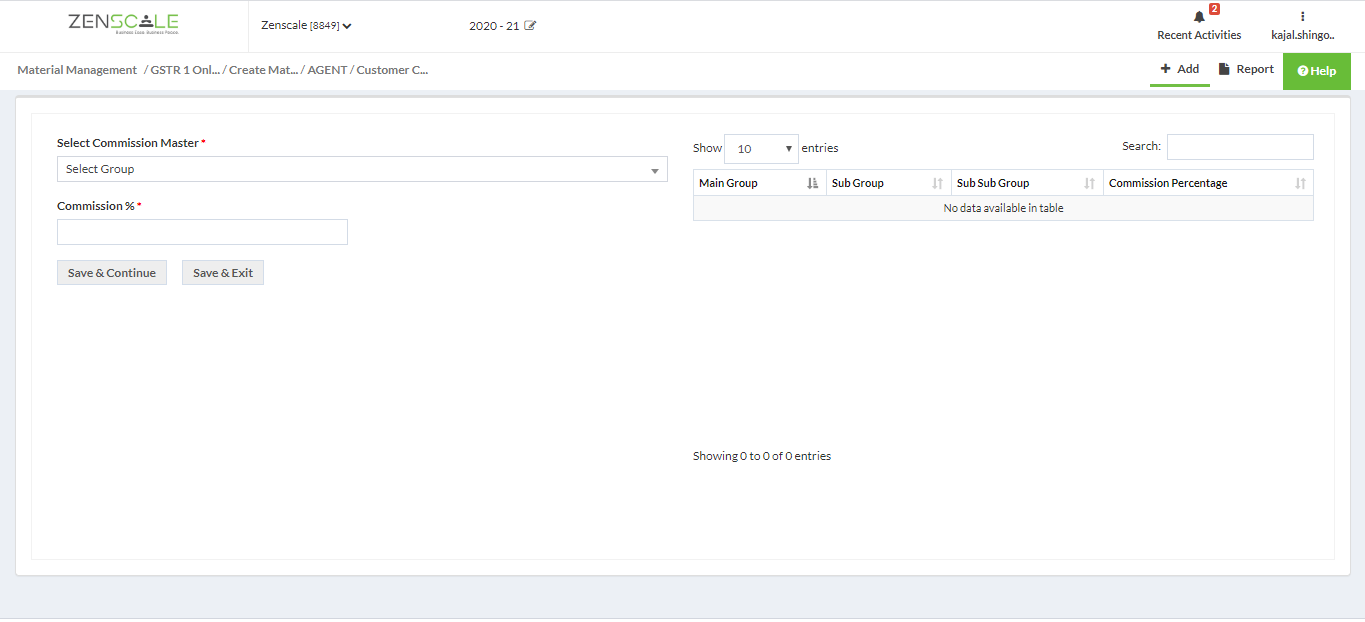 5. Select Group Name.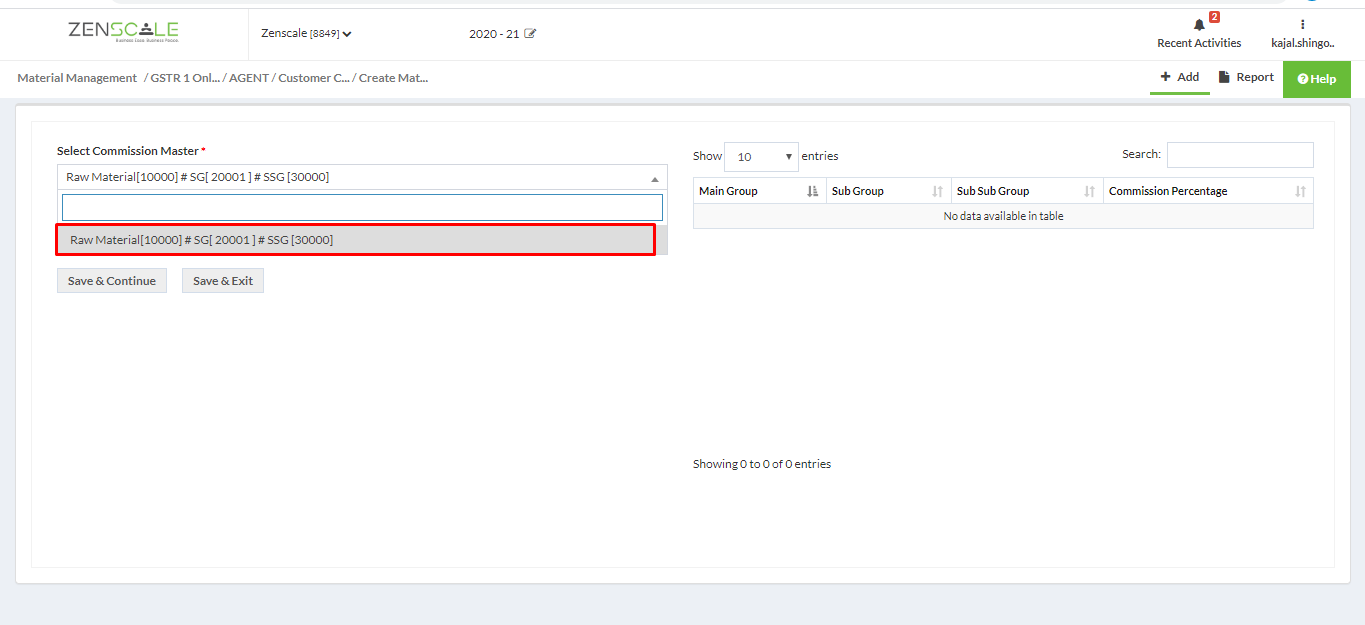 6. Enter commission percentage ratio.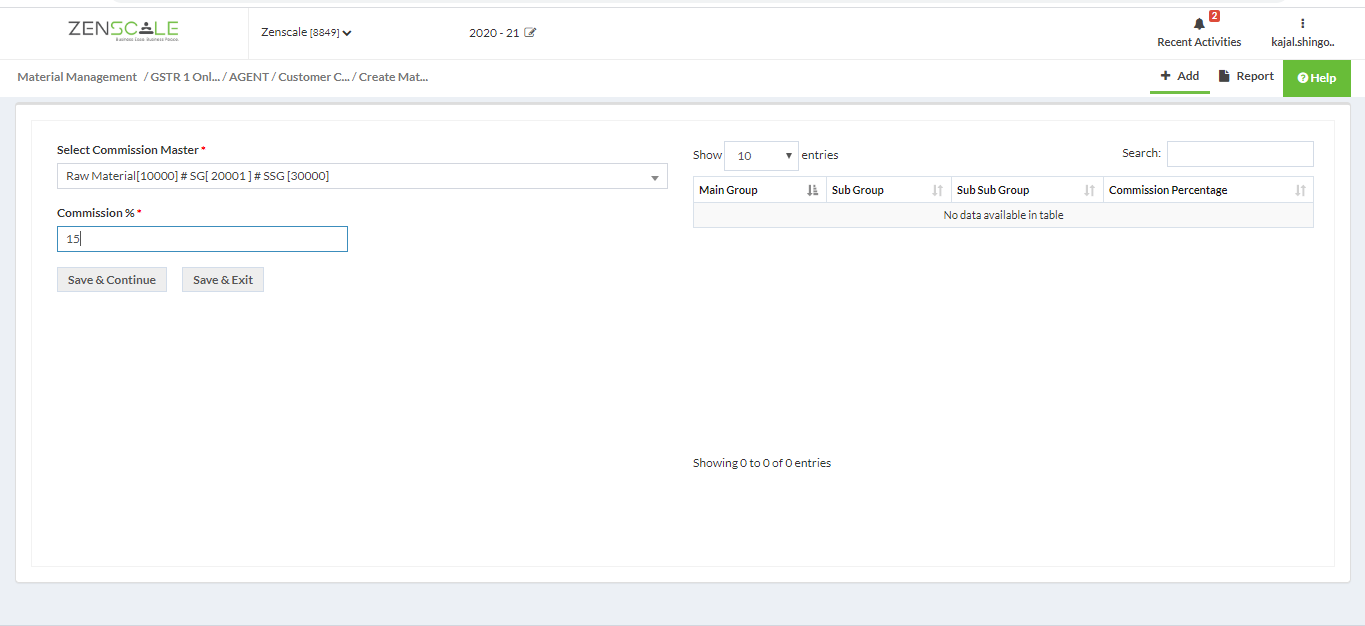 7. Click on save and continue.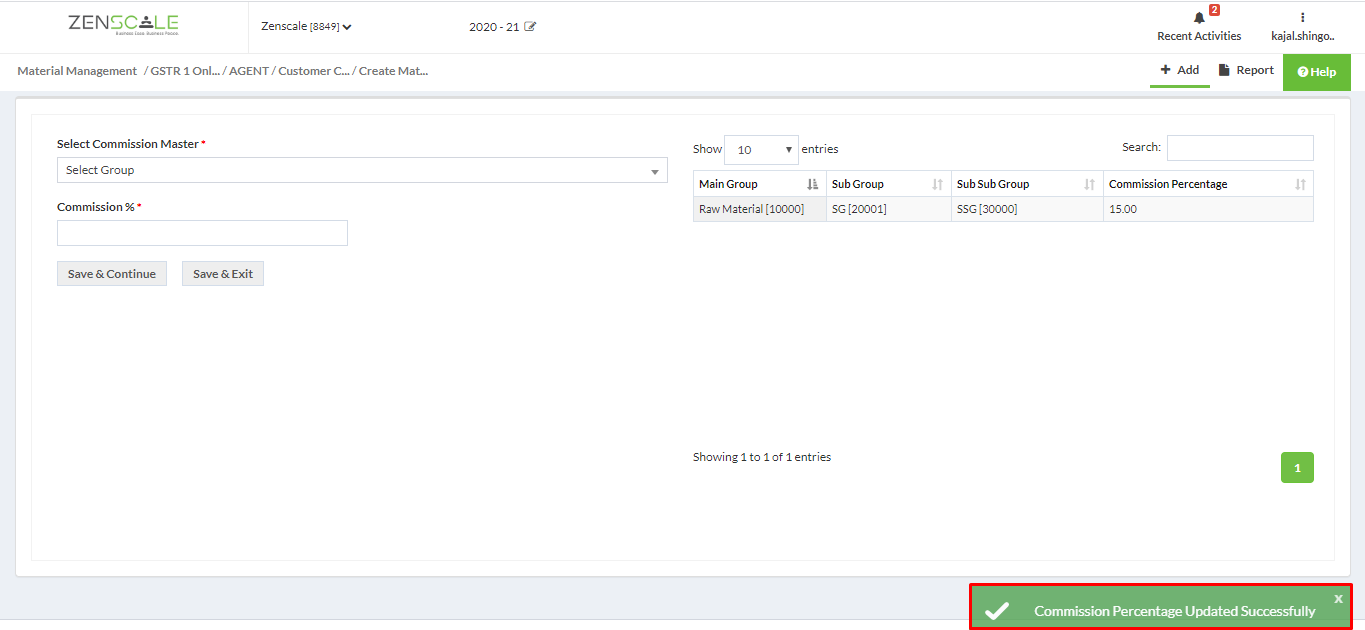 8. Next, Click on report to check all created Database.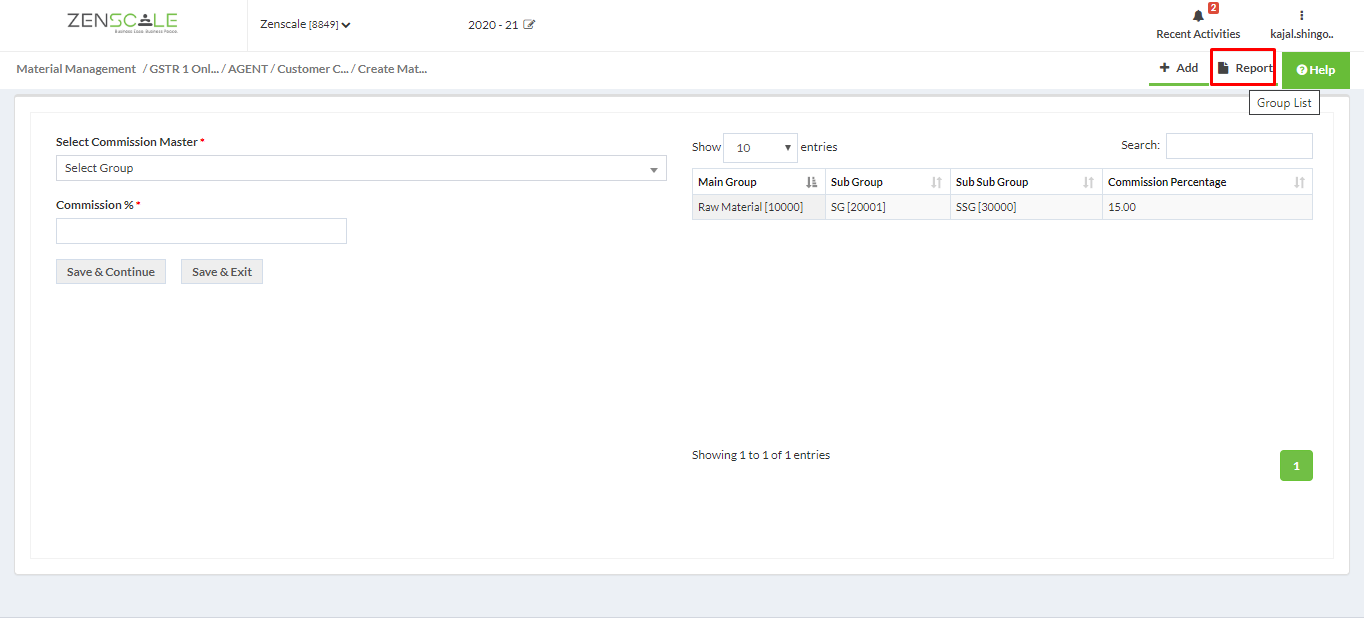 9. commission report will be opened and can be downloaded in excel.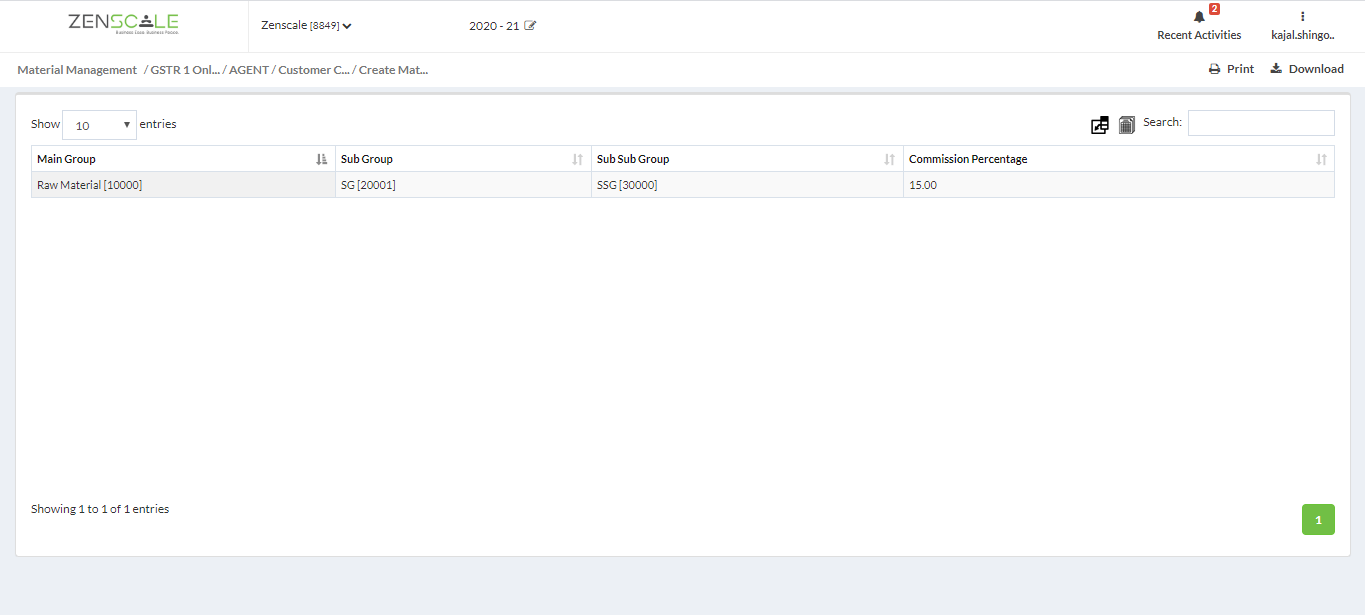 10. Once the sale invoicing is done with the customer that you assigned agent. Then system sill calculate commission amount as per ratio saved. To check this commission amount click on Agent commission report.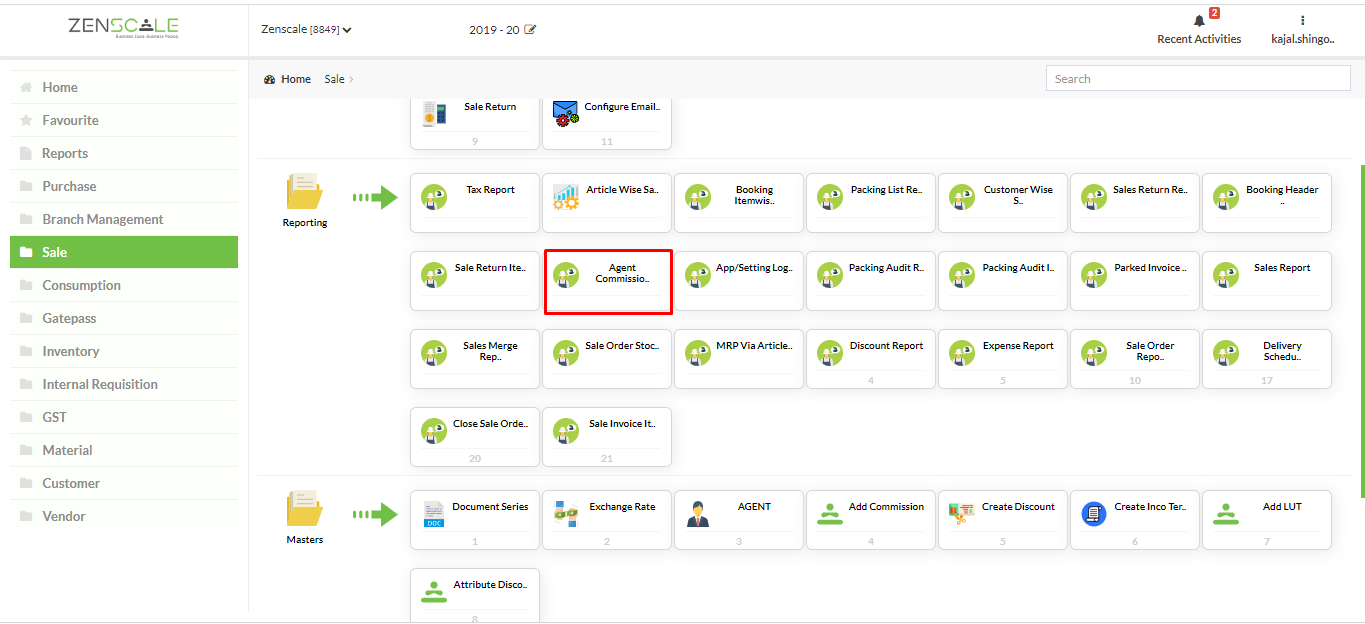 11. Report will open you can check the entire details and also download in excel.