Updated by Implementation
What is Bill Payable?
Bill Payable refers to clear bill while making payment and after that check the pending bill report.
Overview
User can clear bills while posting payment entry by selecting bills. The effect of same will reflect in Vendor Ledger and Bill Payable report.
Use Case
Suppose there is firm "XYZ Ltd". They have lots of vendor and purchase with them. Due to that they pay lots of bills to vendors. It is difficult for them to settle bills via Vendor Clearance.
With this option, they can settle bills via posting bank payments.
Steps to be performed for Bill Payable
1.Go to Account Payable
1.1.Go to Apps and activate bill payable app.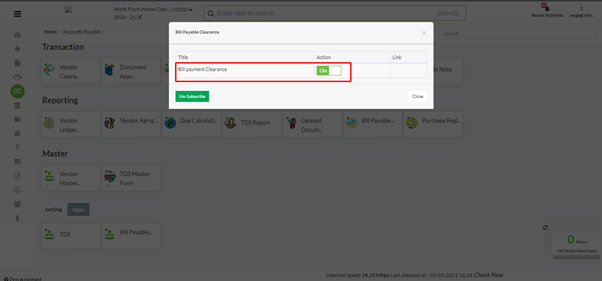 2.Bank Payment-> Select vendor and enter amount. After that click on button marked by arrow.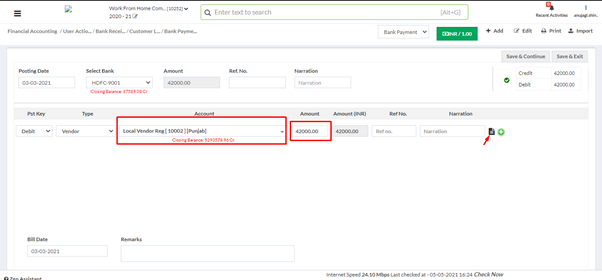 2.1.User can see here, all bill are reflecting here. Select bill as per requirement and click on add. (Note: User can select multiple bills too).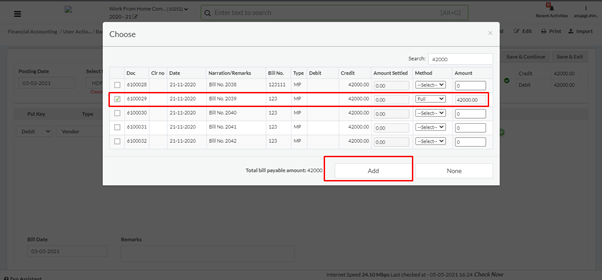 2.2.User can see the document number in reference. Click on save to post entry.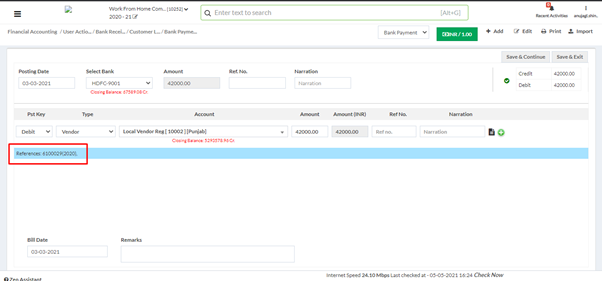 3. Above entry was fully cleared. User can clear it partially too. Select partial and fill amount. And click on add. After that save voucher.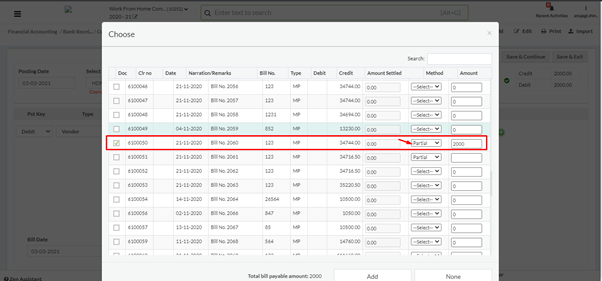 4.User can edit the entry and change the bill in selection but for that user has to revert clearance as if user uses bill payable option then it run clearance too. Select clearing number and revert.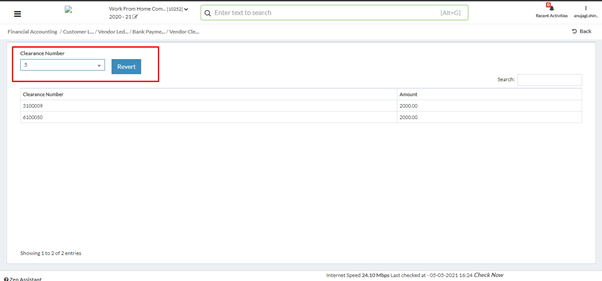 4.1.Now user can change bill and again save the entry.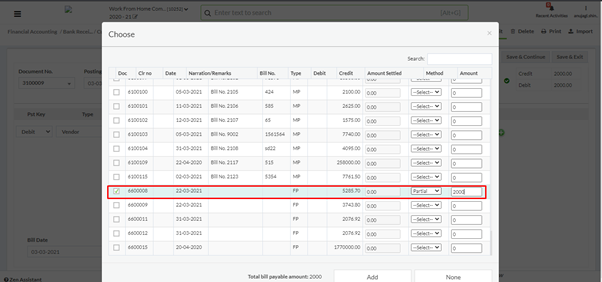 5.In Vendor Ledger: It is showing bill is partially cleared.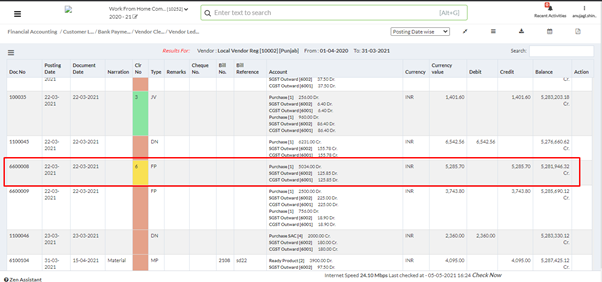 6.Go to Bill Payable Report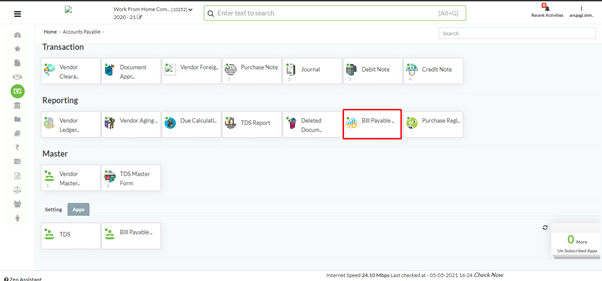 6.1.Here user can see pending bills report.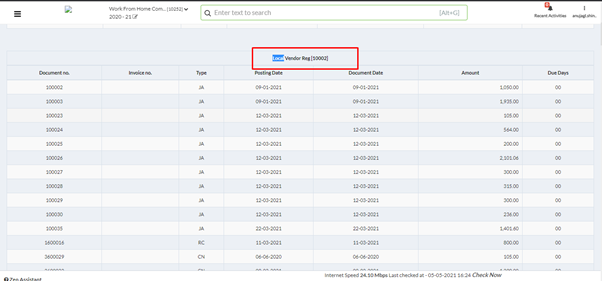 6.2. User can see pending bills report for all vendors.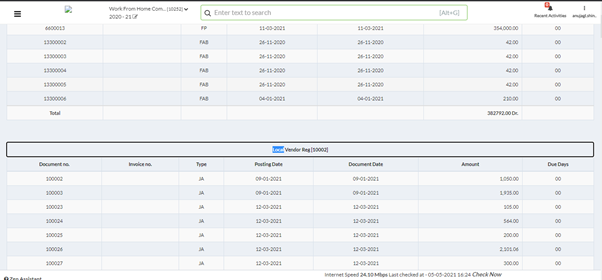 If user uses this option then user does not need to clear entries in Vendor clearance. The clearance will run automatically. But if user want to edit same entry then user will have to revert that clearance only after that user can edit the entry.