Updated by Implementation
What is Designation?
The designation is a post or rank of a person in the organization concerning grade or scale. The position is the duties of the person in that particular organization.
Overview -
The designation is important to define a post or position in an organization. It is not only important to allocate work but at the same time, we need to understand that everyone just cannot be a manager or executive. If a company is big then we need to have a proper hierarchy and need to show them if they perform well they will not just be executives.
Use cases -
Assume that there is a company Abhishek Private Limited. This is a textile company so different types of posts or designations assign to employees according to his/ her work. In the software, the user can create several designations according to requirement and assign to each and every employee.
For example :- Suresh working in Abhishek Private Limited as a Chief Executive Officer. As similarly, more employees working in this company with different designation e.g. Chief Operating Officer, Chief Financial Officer, Chief Technology Officer, Chief Marketing Officer, Chief Legal Officer.
Steps to be preformed to create Designation –
1. Open the folder of Enrollment
2. Enrollment> Click on Create Designation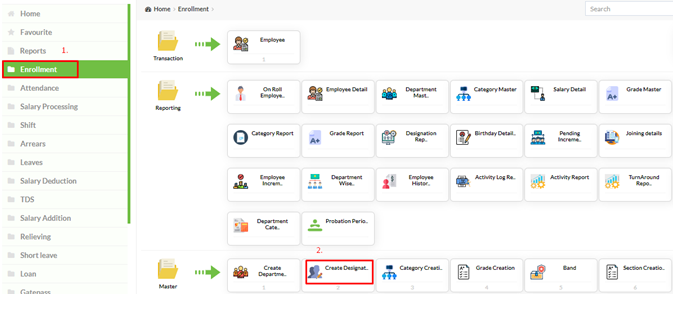 3. Input designation code
4. Then, add Designation Description

5. Click on Save & Continue.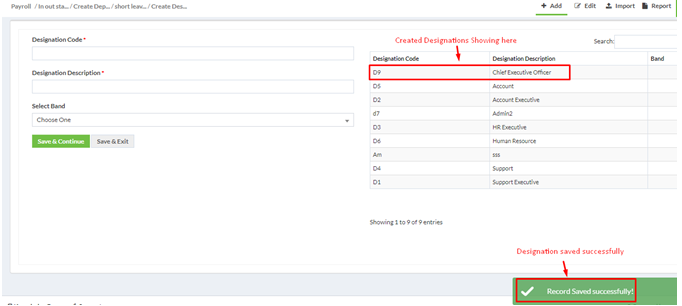 6. User can check Created Designations and download the report in excel as well..