Updated by Implementation
What is Assets ?
This feature can manage company assets like a laptop, mobile, sim, etc provided to employees & can manage up to full and final, also can manage items.
Overview :-
This feature Maintain list of assets assigned to employees.It can provide the message for the asset recovery with the clearance during F&F process. HR can use this option to maintain the proper assets assignment and clearance while F & F.
Use Case :-
Assume a company name with Abhishek Industries Private Limited. In this company, Administration gives the laptop and Mobiles to employees while joining. But while relieving these employees never give the proper handover the assets so HR facing issues for maintaining the assets. In this case, Zenscale provide the Assets app for maintaining the Assets assignment and clearance. With the help of this App HR never relieve an employee without clearance of Assets.
Steps to be performed :- There are three main steps for Assets Assignment to employees. Which is mentioned below :-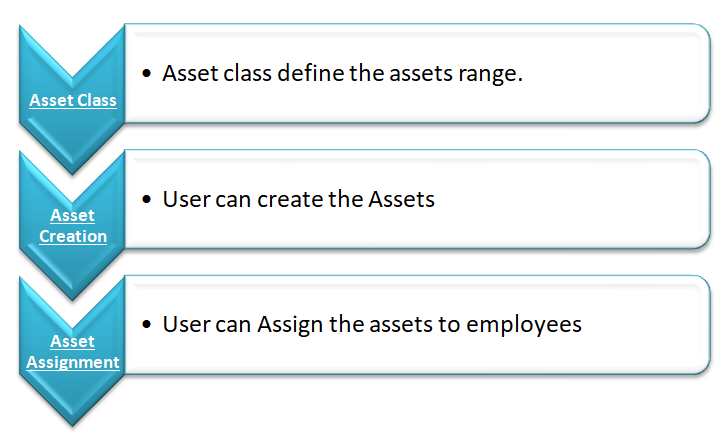 1. Asset Class :- Asset classes are the most important means of structuring fixed assets according to real business requirements. An asset class consists of two main sections: the asset master data section and the depreciation area section. Following below steps to activate Asset class setting :-
1. Fixed Assets > Unsubscribed Apps

2. Unsubscribed Apps > Assets Application

3. Assets Application > Subscribe

4. Refresh the page
5. Fixed Assets > Assets Application

6. Activate the setting.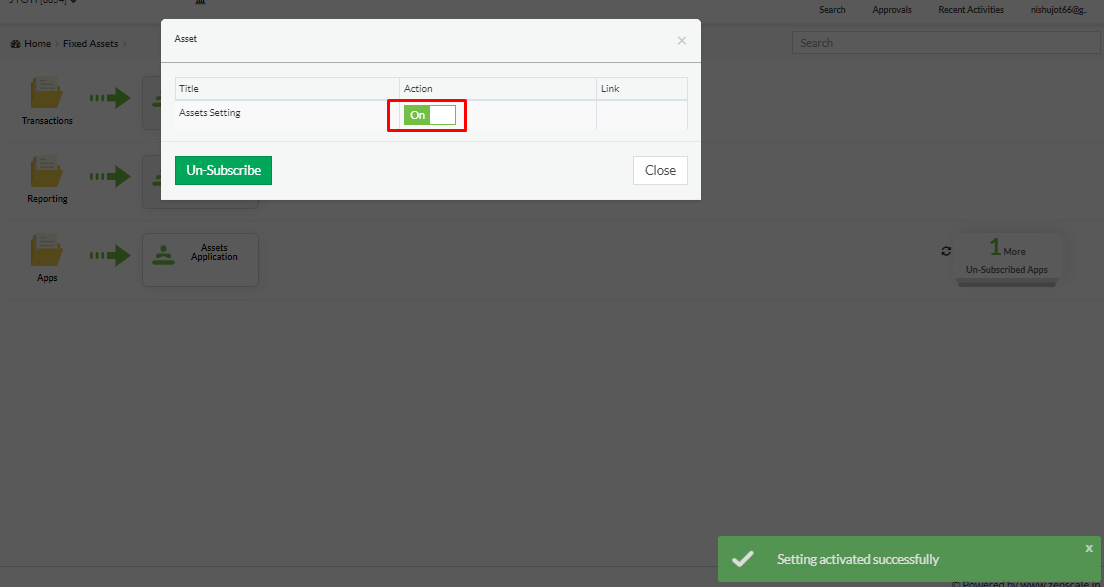 How to create Assets Class :- Following below steps for create assets classes :-
1. Click on Fixed Assets
2. Click on Assets Class

3. Input Assets Class Name
4. Input Assets Rage From and To.

5. Click on Save & Continue

6. User can view the details with the click of Report icon.
2. Asset Creation :- User can create assets name based on assets class which can assign to employees in further process. Following below process to create Assets :-
1. Click on Fixed Assets.

2. Click on asset creation
3. Input Asset Name
4. Select Asset class and select the use date

5. Click on save & Continue

3. Asset Assign :- You can assign employees to asset items in the Equipment Info Center, which allows you to track who is using an asset item and is responsible for it.
1. Enrollment > Fixed Assets > Asset assign.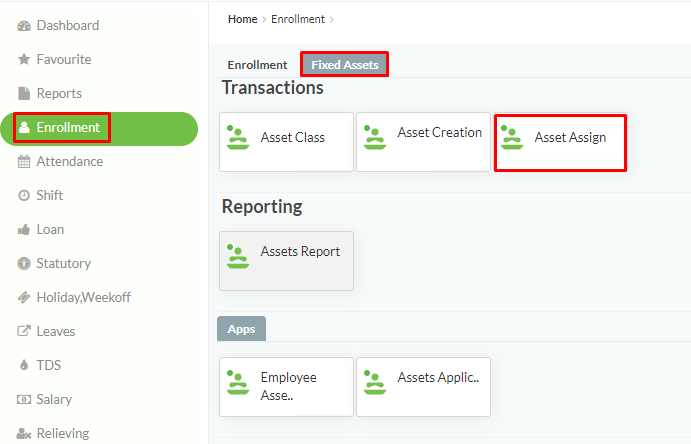 2. Select ID card
3. Select Assets that you want to assign to employee.

4. Click on Save
5. User can view the assigned assets with the click of report