Updated by Implementation
What is project packing list ?
A project packaging list is a document that includes details about the contents of a assign project package through customer.The packaging list is intended to let transport agencies, government authorities, and customers know the contents of the package.
Overview
In zen scale's system , A project packaging list is prepare through project which generate project id by using customer.The seller may use the list as a final double-check that an order has been pulled and involved in the recommended sale to determine if your project packaging list needs to be signed.
Use Cases
Supposed that there is a company Parveen Steel pvt ltd. That manufactures car parts and export to their customers. The zen scale's implemented project packaging list feature .Project Packing list feature helps them to keep a track number of created project with every single customer and maintain crucial background details like the price quoted to them, discount offered and Real time inventory. Project Packing list expresses the contents of a package, along with details about the quantity, description, and weight of these contents. It is a necessary safeguard against incorrect shipping. it supports what is being shipped from one business to another and can accompany an inspection certificate through creating project.
Steps to be performed
Click on website
https://www.zenscale.in/pp/app_home_beta_new
1. The page will open.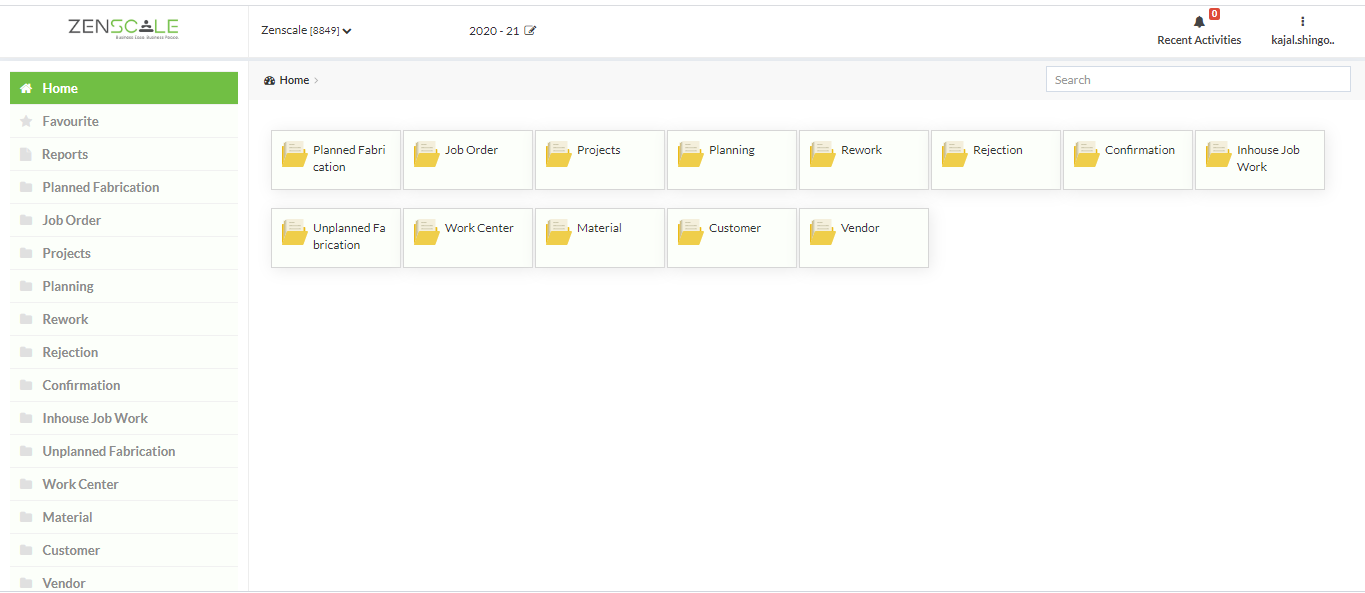 2. Click on Project folder.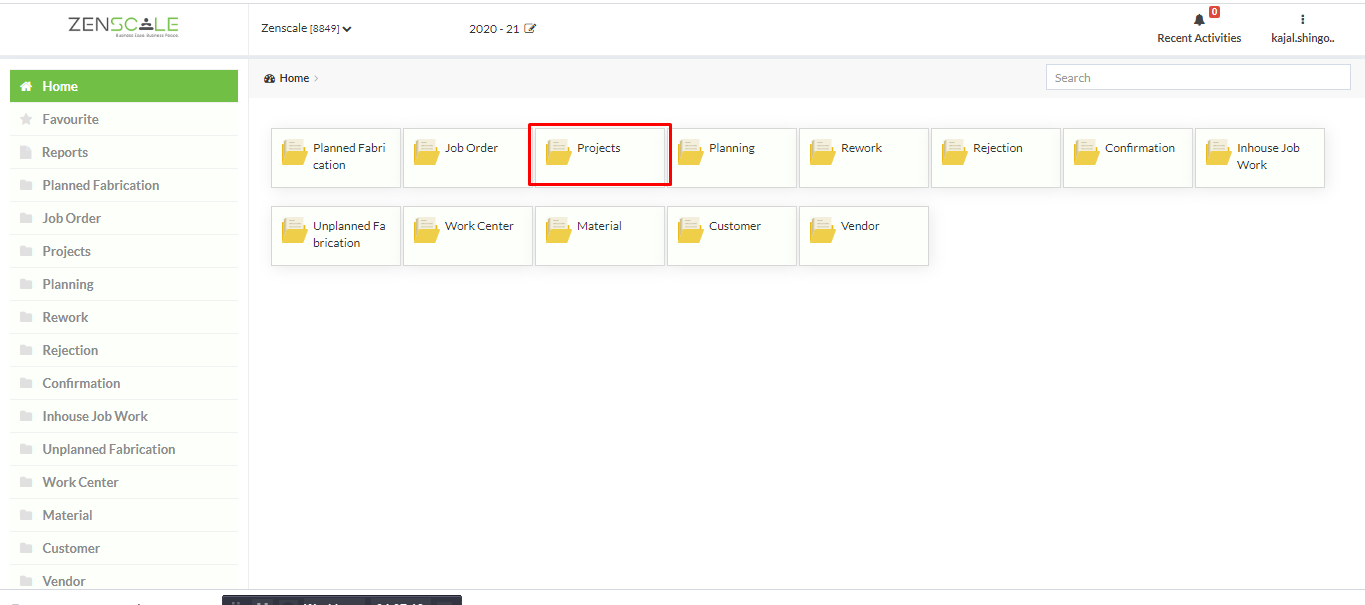 3. The page will open,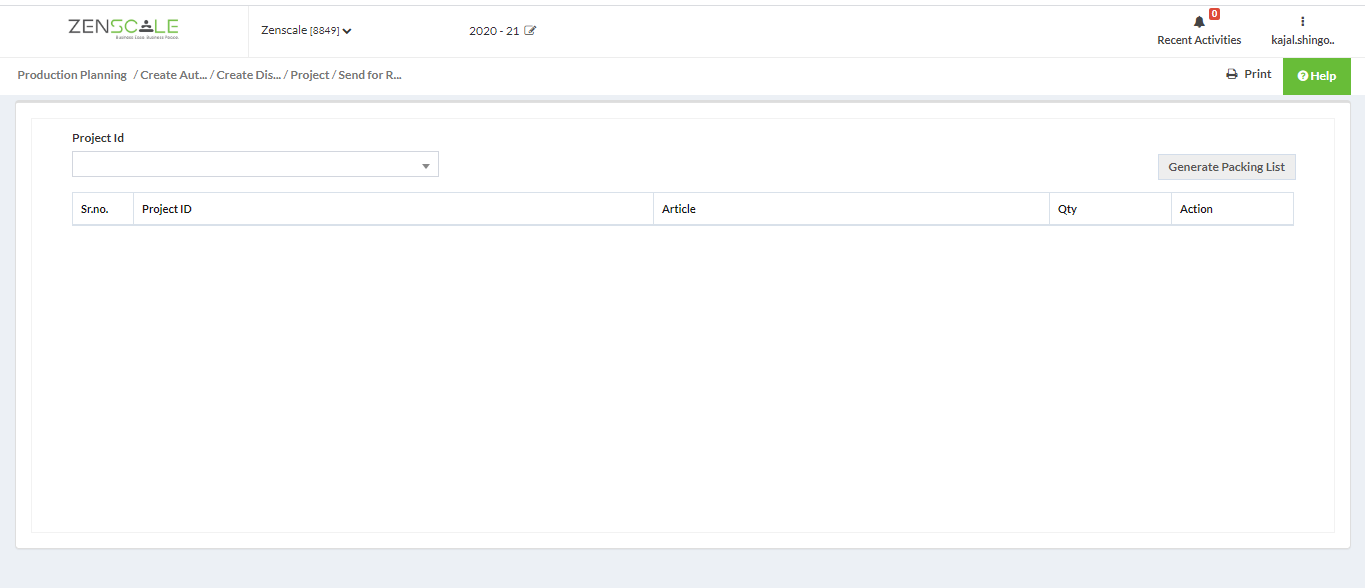 4. Select the created project ID which is generated through project.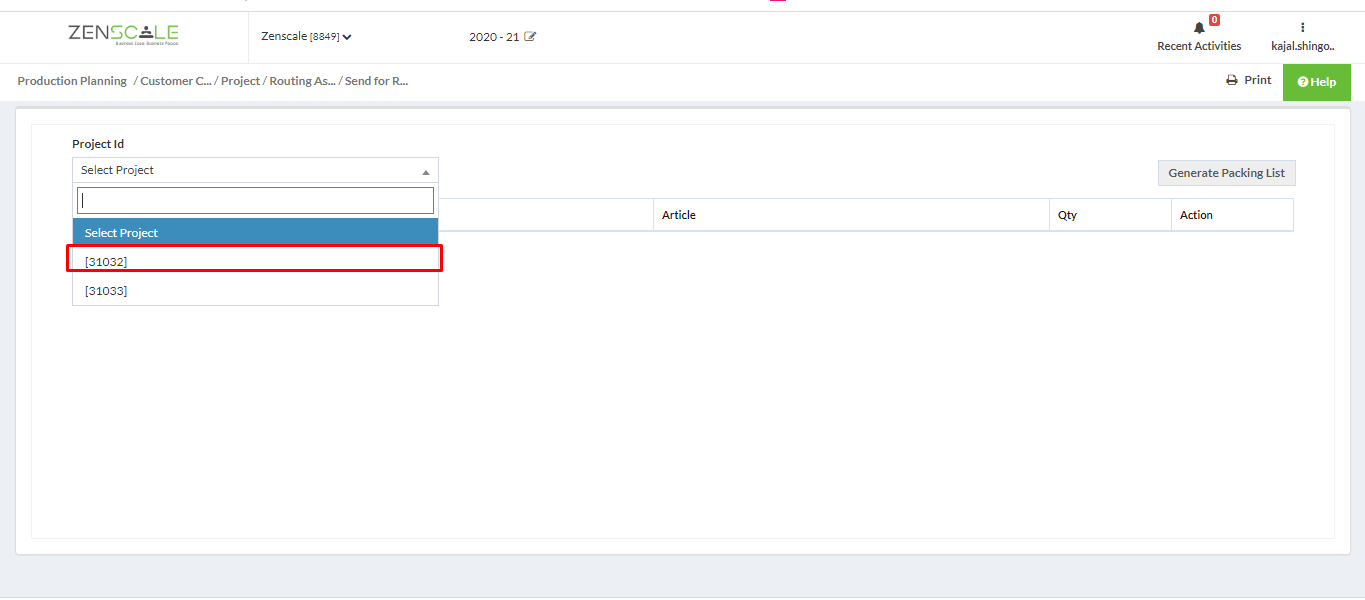 5. It will show the page,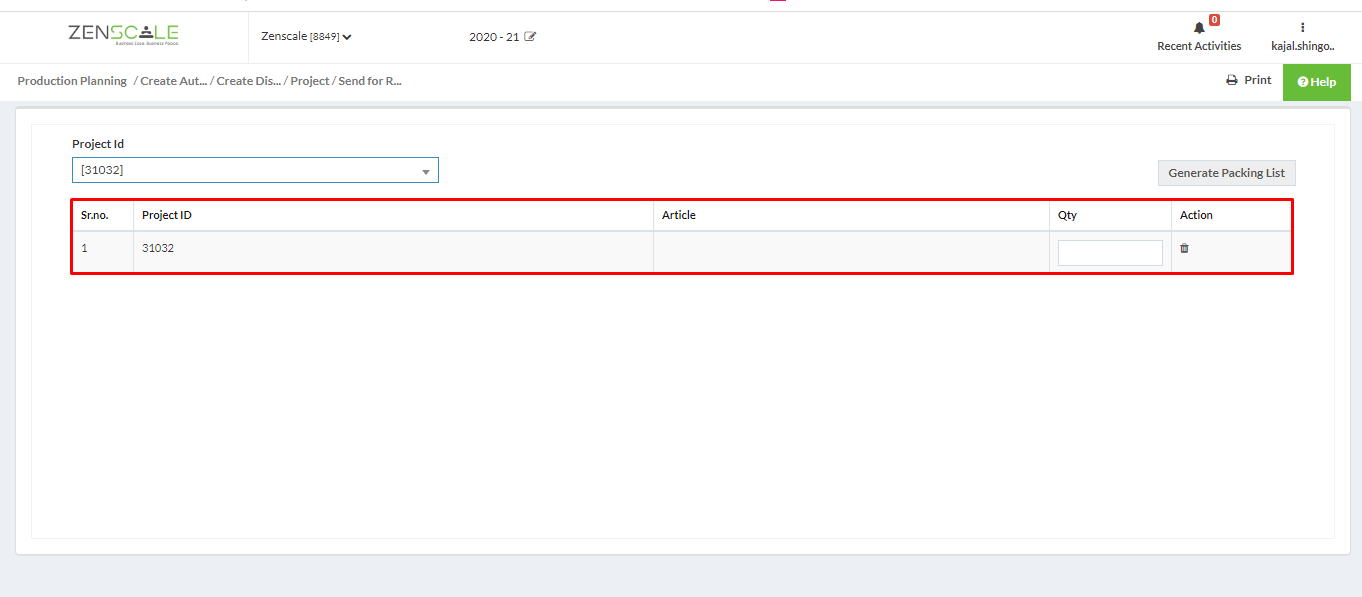 6.Enter the quantity for project ID.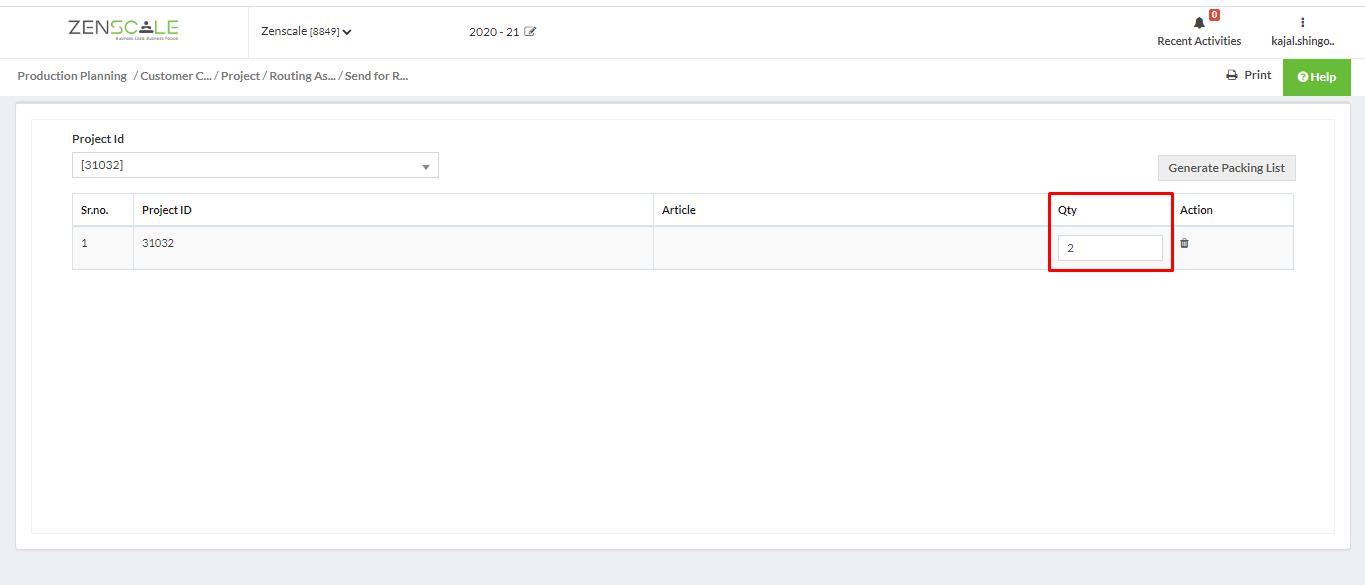 7. For generating packaging list for project click on the generate packaging list.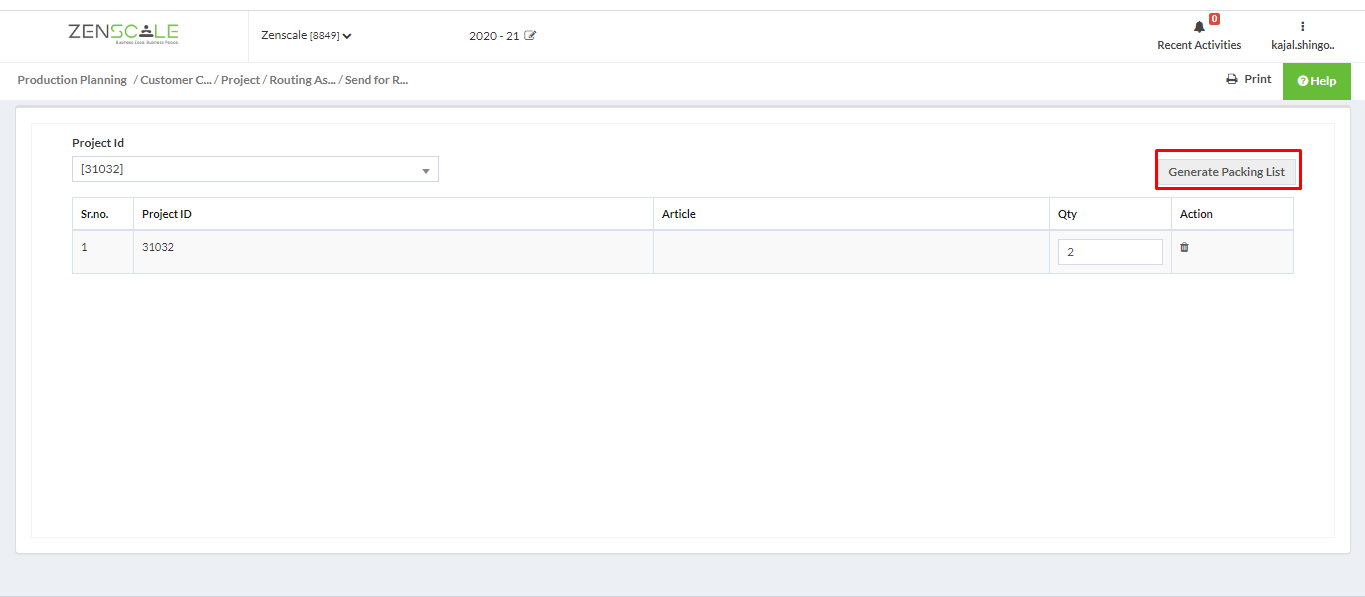 8.The page will open and fill all the mandatory.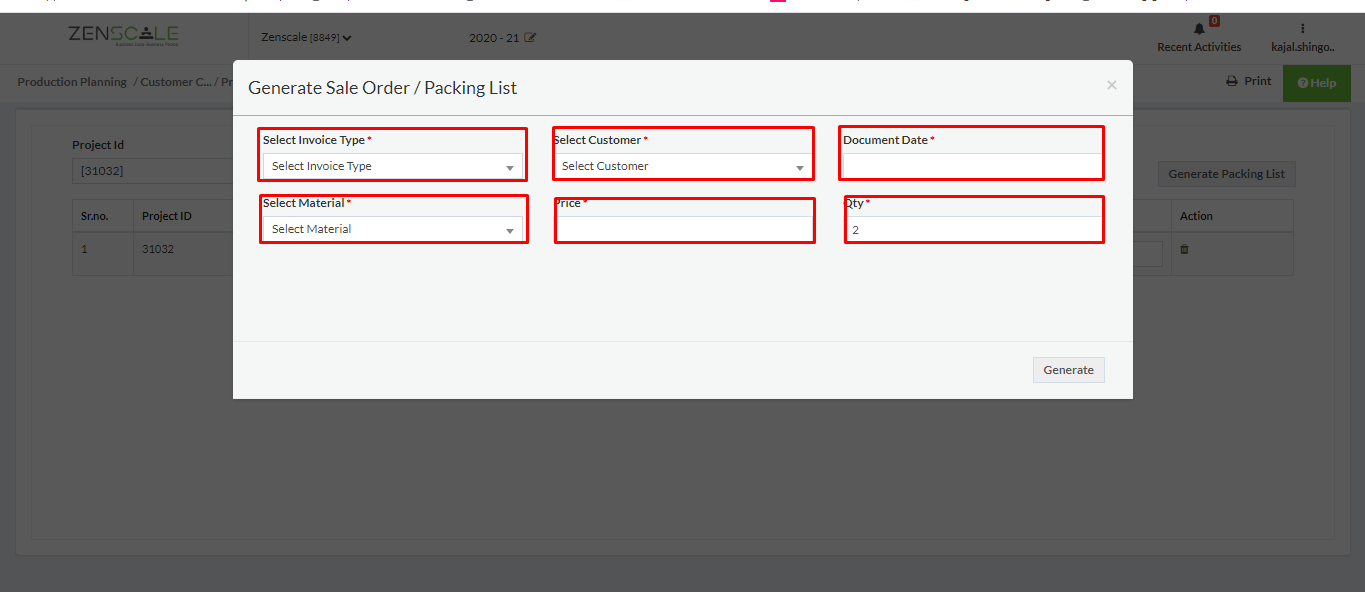 9 After that click on generate.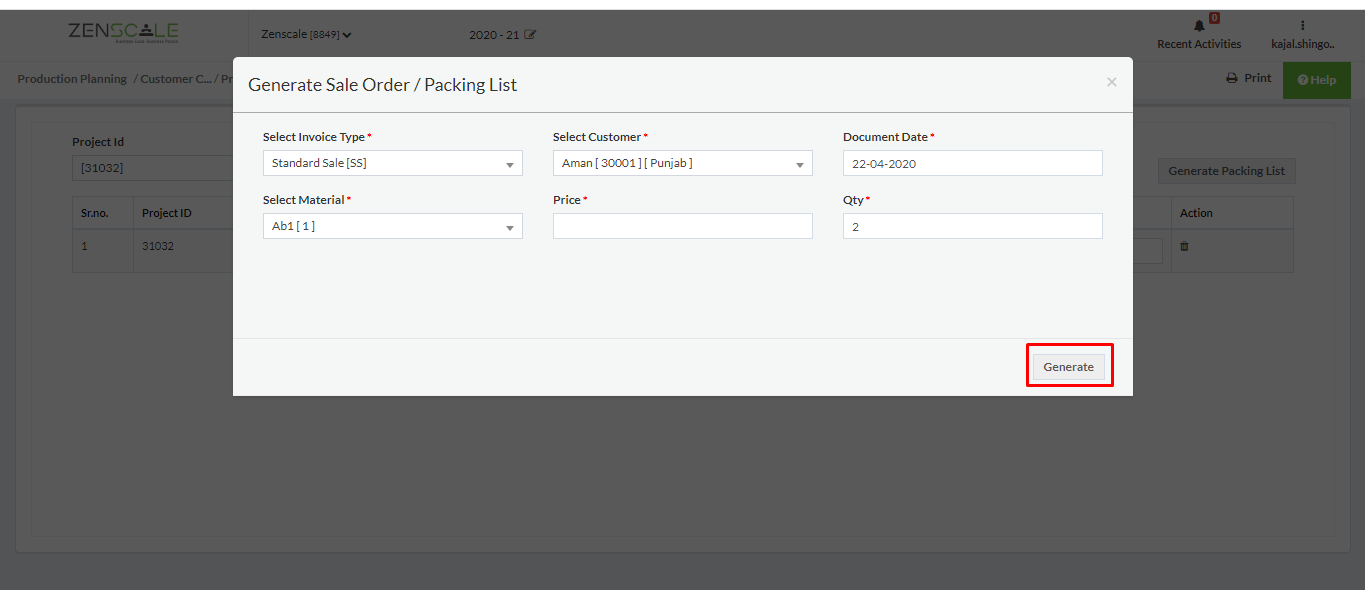 10. It will show that document number saved successfully,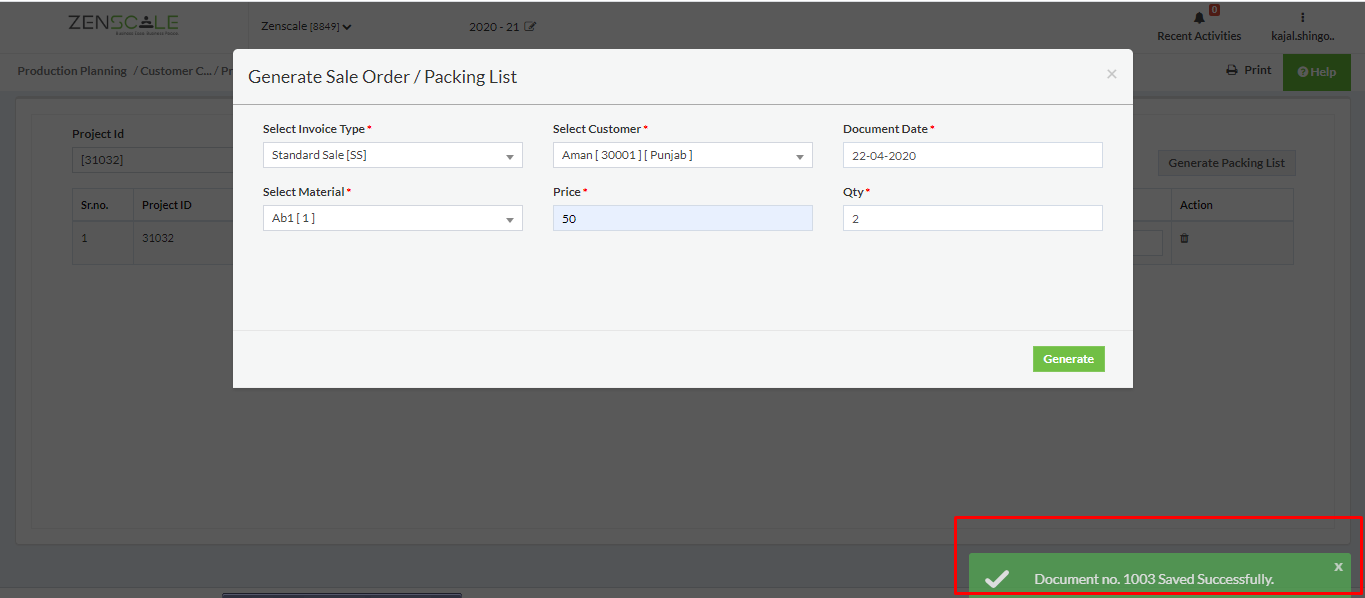 11. As usual required print click on print icon.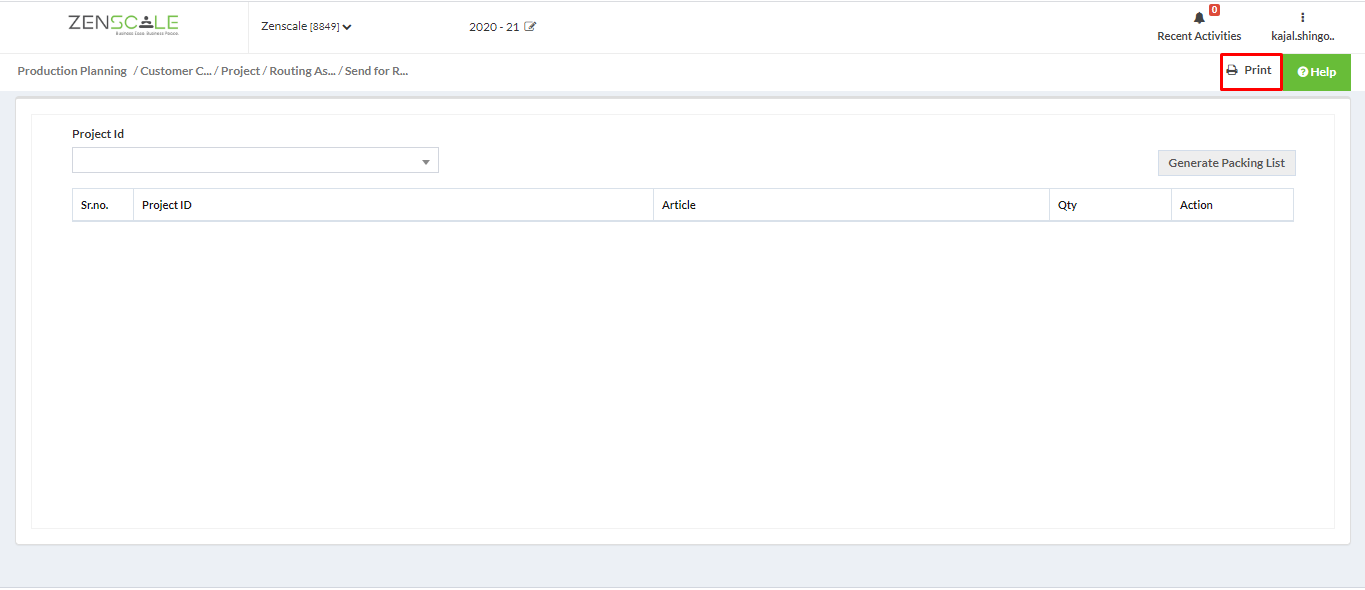 12. The page will show,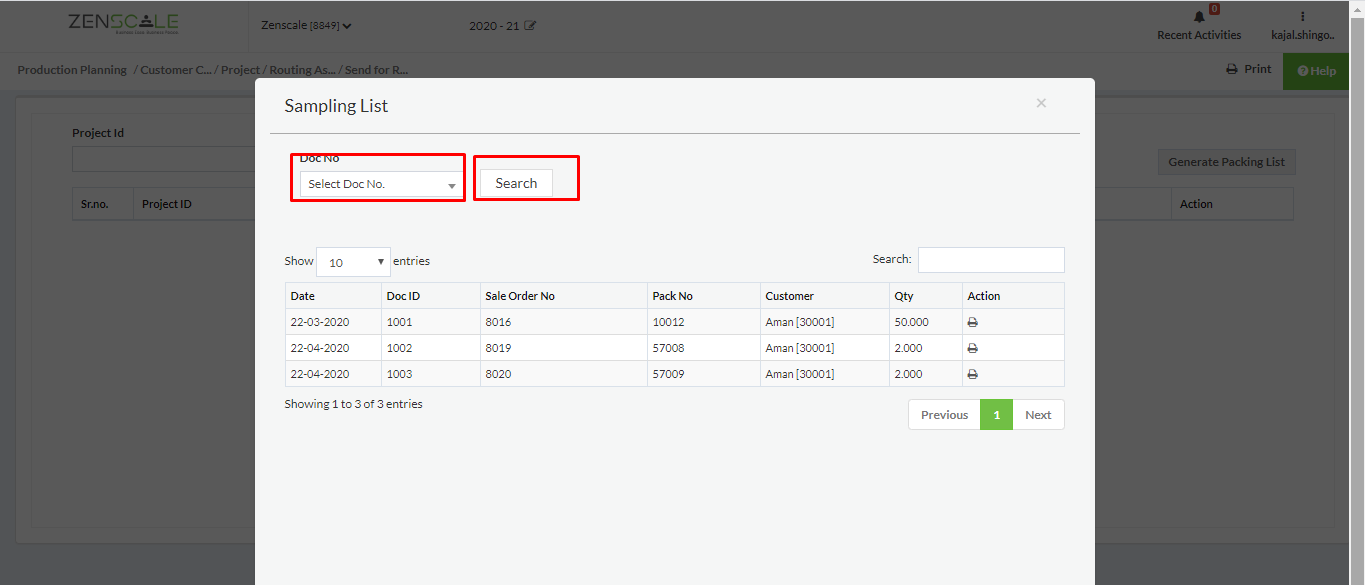 13. After selecting created document click on print symbol which is highlight in below page.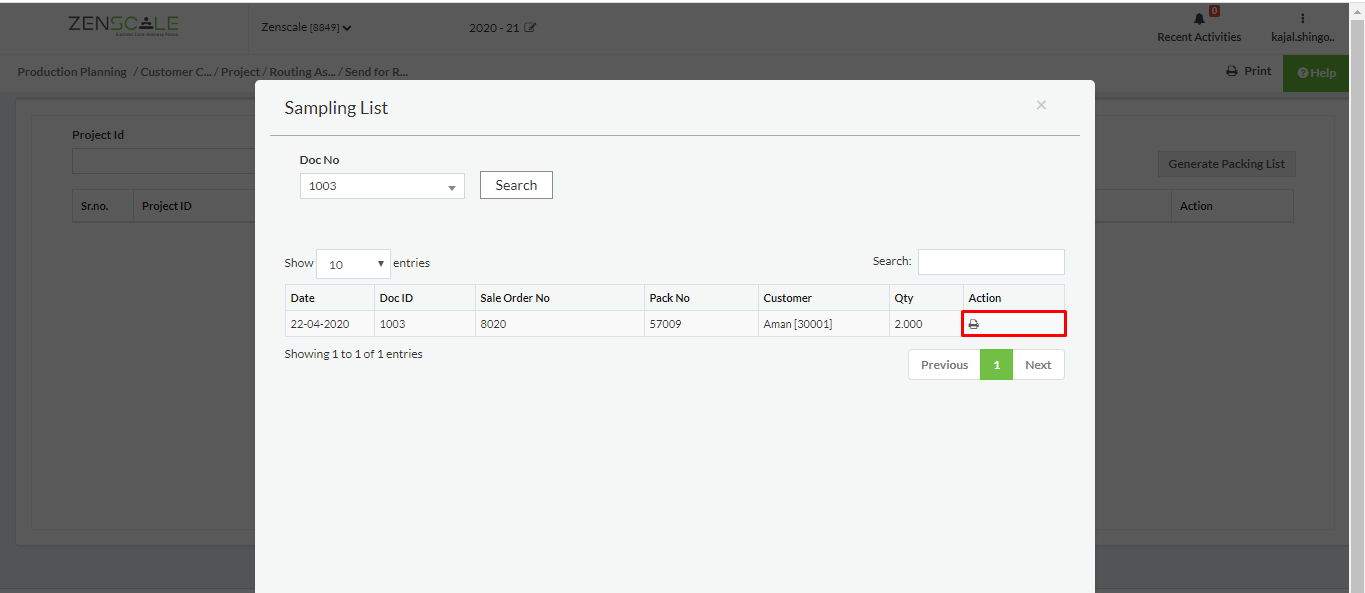 14.The print page will show as usual required.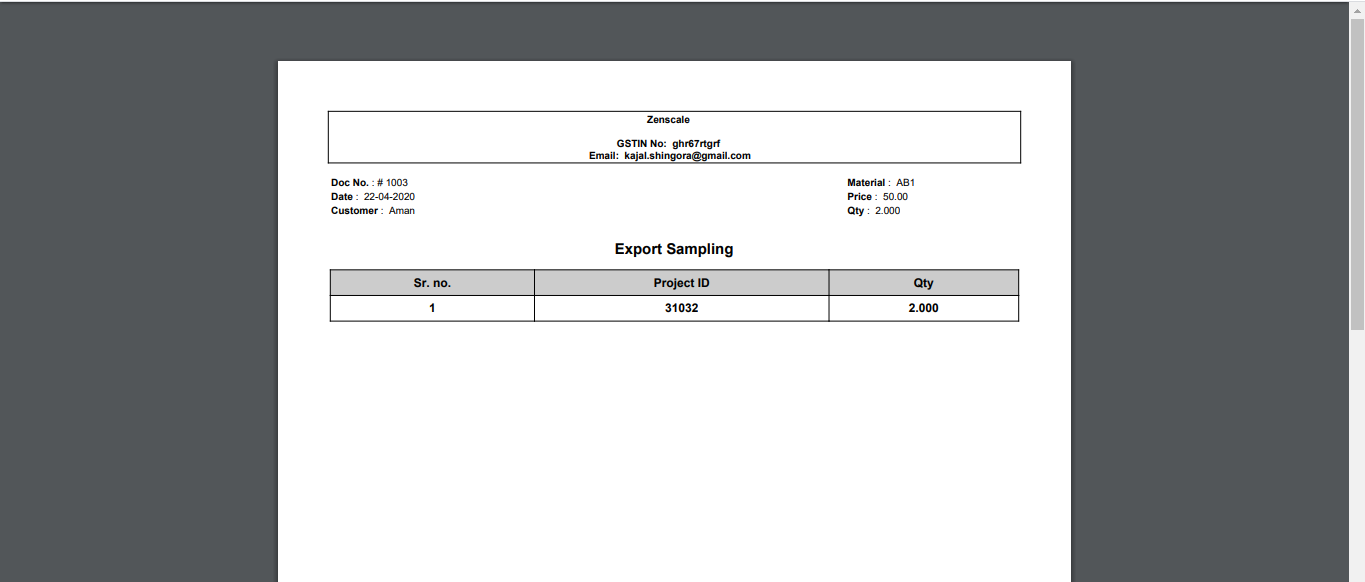 Project > Project ID