Updated by Implementation
What is Pay Slip?
Pay Slips :- A salary slip is a document issued by an employer to an employee. It contains a detailed description of the employee's salary components like HRA, LTA, Bonus paid etc and deductions for a specified time period, usually a month.
What is Salary print ?
Salary Prints :- Salary prints are the documents that includes complete details of the amount payable to an employee for work done during a particular period. It includes details like basic pay, allowances, deductions, and overtime, etc of employees.
What is Bank letter ?
Bank letter :- Payroll Bank Letter is a document provided by the company to the bank. It is used to provide some details of the salary which is to be credited to the employee's account.
Overview :-
Zenscale payroll software support employee self-service portals where the HR will simply show the payslips and employees can independently view it at any given point of time. They can email it, print it or just store it for any future references.
Salary slips and bank latter these are also standard reports in Zenscale. with the help of these reports, HR can manage bank issues related to salaries of employees and also provide the pay slip of employees with the help of salary prints.
Use Case :-
Suppose a company name with Abhishek Industries Private Limited. In this company, HR provides Payslips to there employees. If employees wish to apply for loans or any financial assistance, they can simply email their payslips to the bank in support of their documentation. Salary prints are used for correct audits and bank letters are used to send to bank while credit the salaries of the employee in their accounts.
How to view payslip in employee login :- Following below steps to check payslip in employee login :-
1. Login your employee login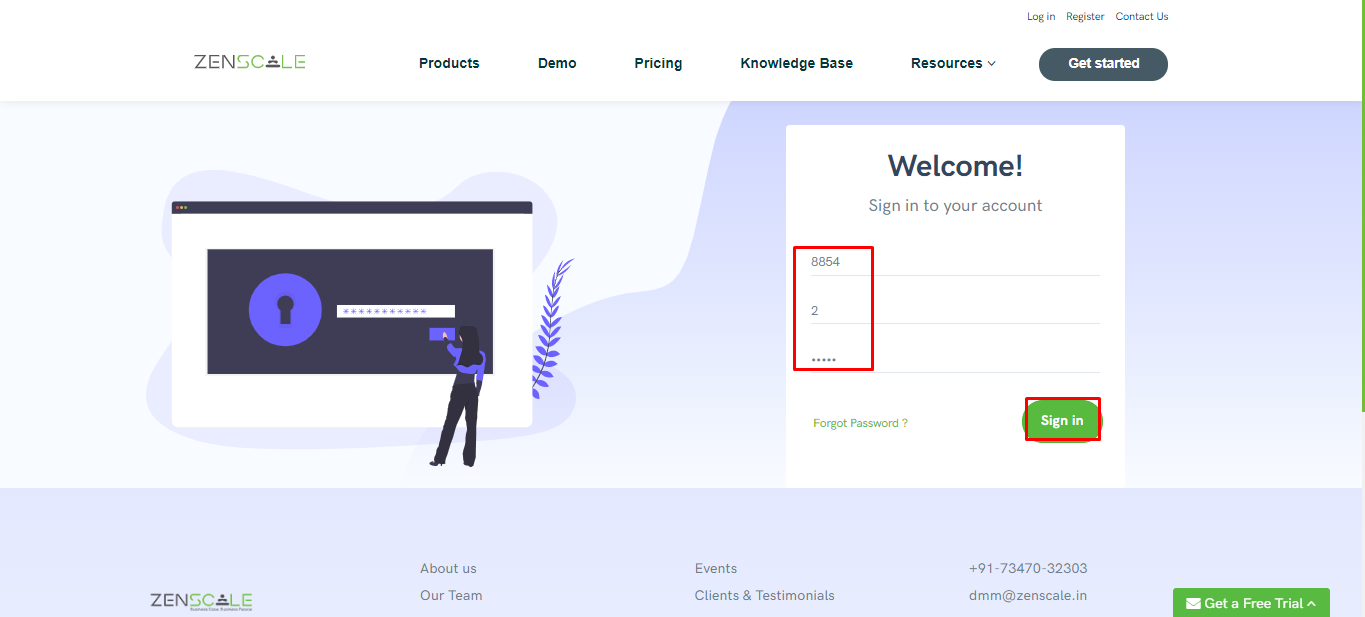 2. Salary > View

3. Click on pay slip.

4. Employee can check deduction and additions in this pay slip. As showing below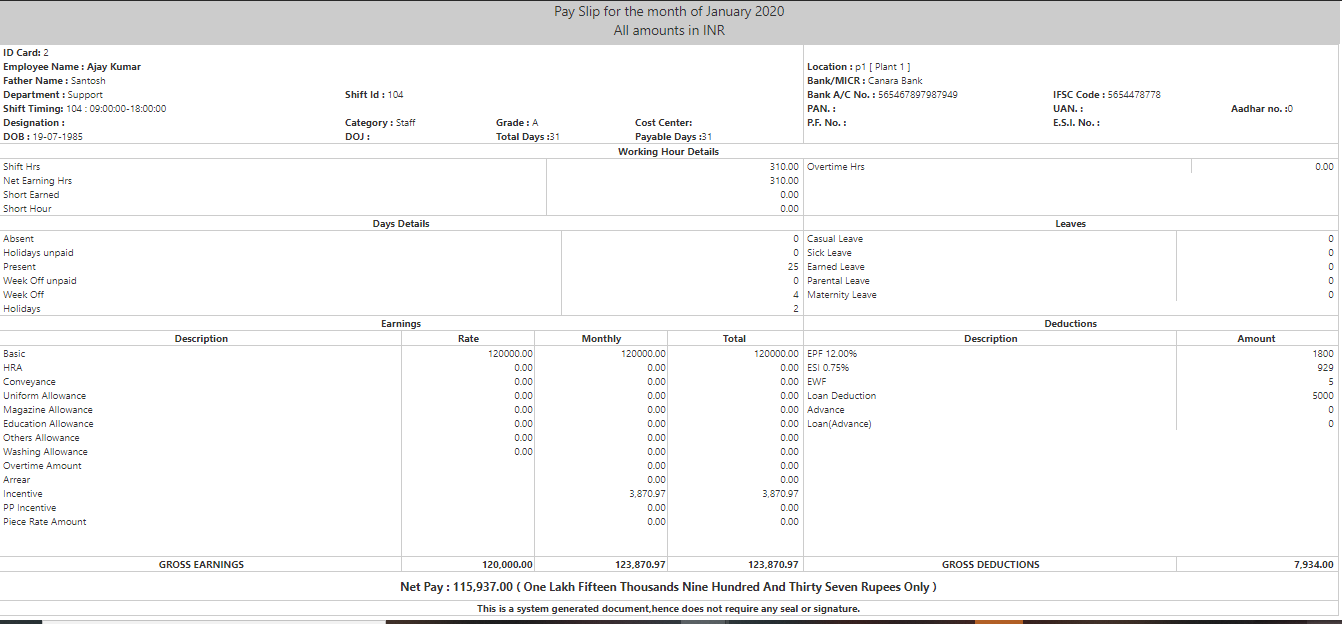 How to view Salary Prints(User Login) :- Following below steps to View Salary prints :-
1. Salary Processing > Salary Report

2.Set Print View in print Setting
a) Click on Setting option as showing below

b) Select Paper Size e.g A3 or A4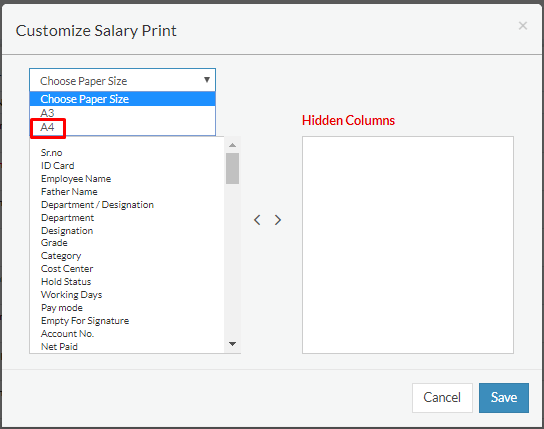 c) Select Displayed Columns which you required in salary print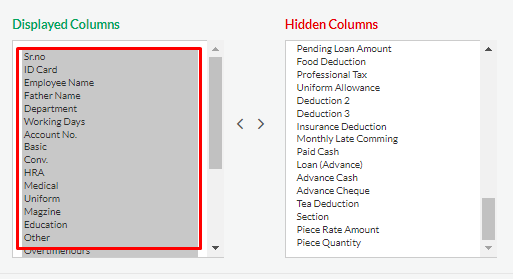 d) Click on Save for saving the print format.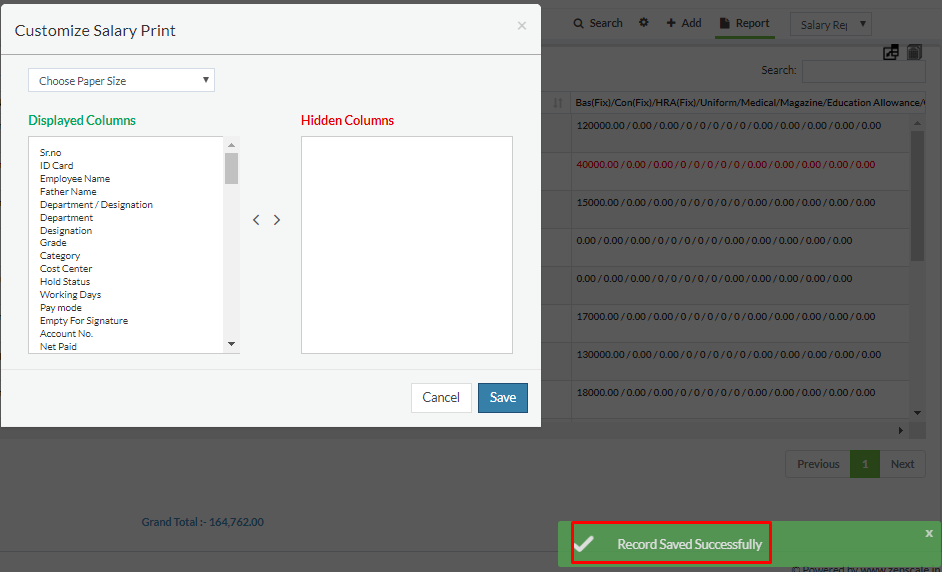 * Same process is for saving A3 size paper print if user required.
3. We have 4 type of salary prints as showing below. Select which you require.

1. Salary Print For A3 Size Department wise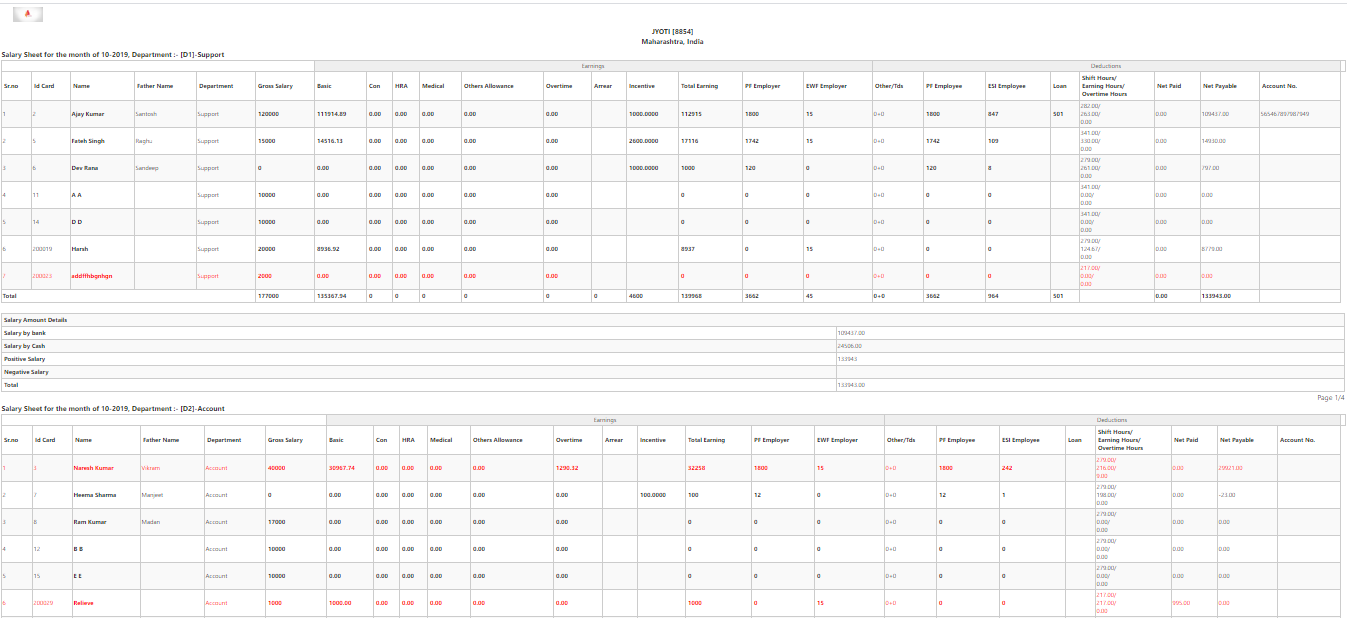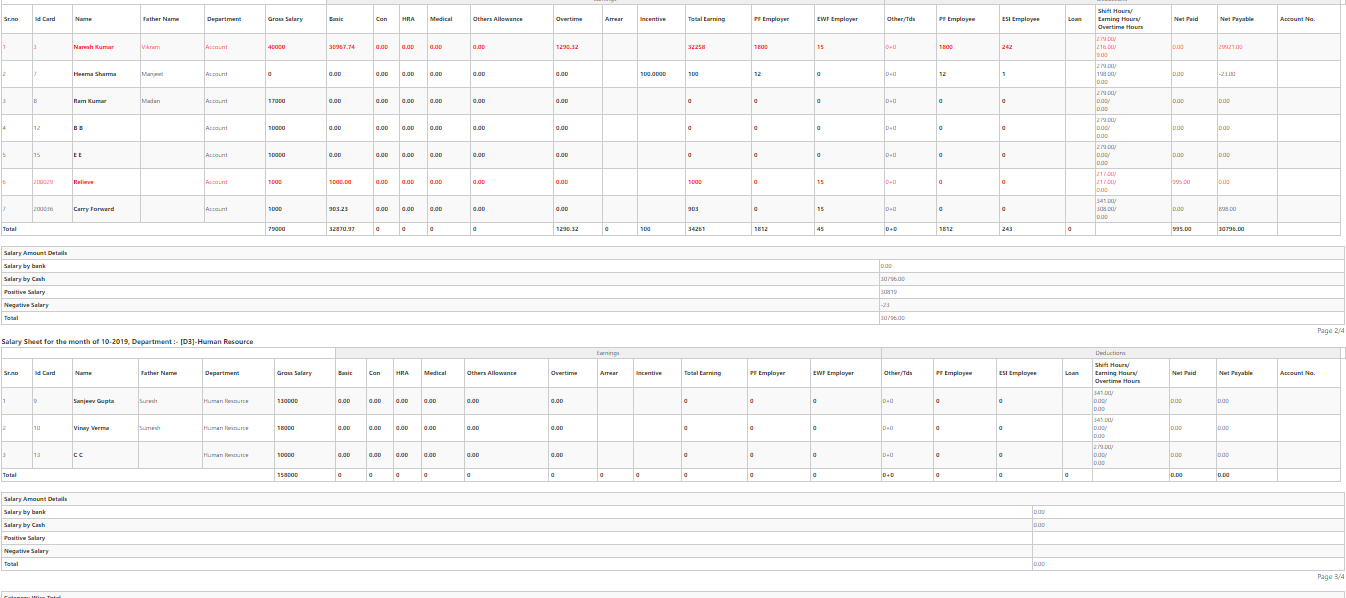 2. Salary Print For A3 Size ID Card wise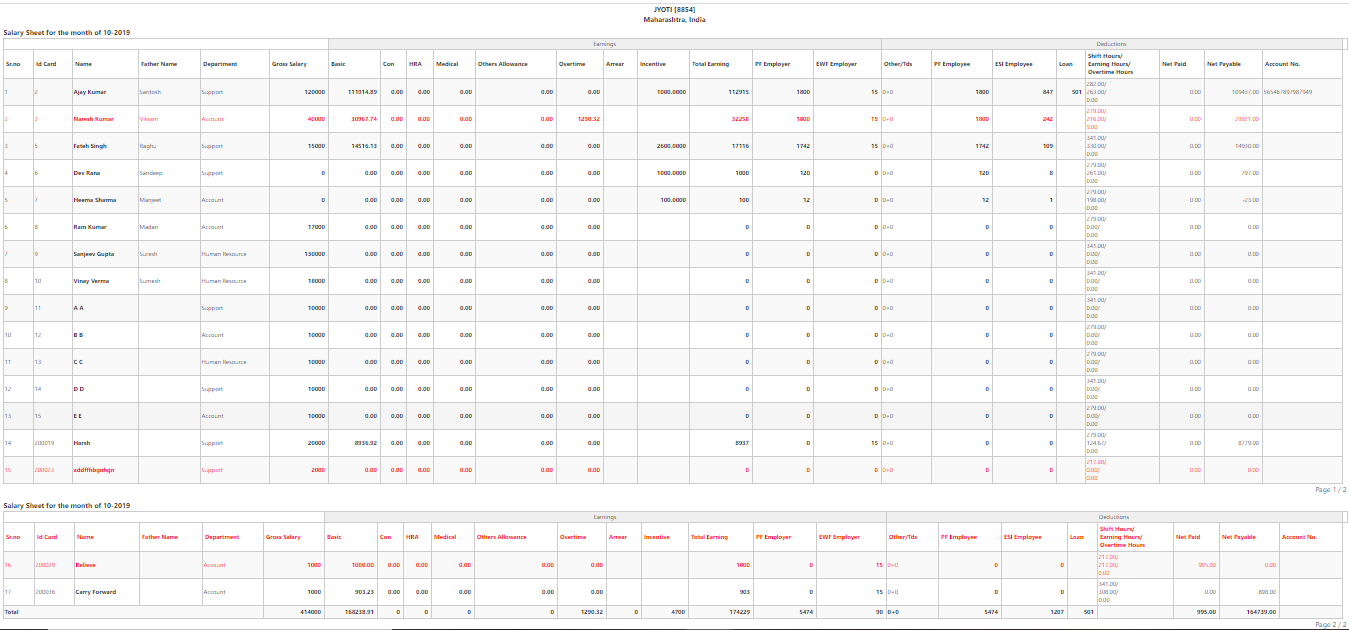 3. Salary Print For A4 Size Department wise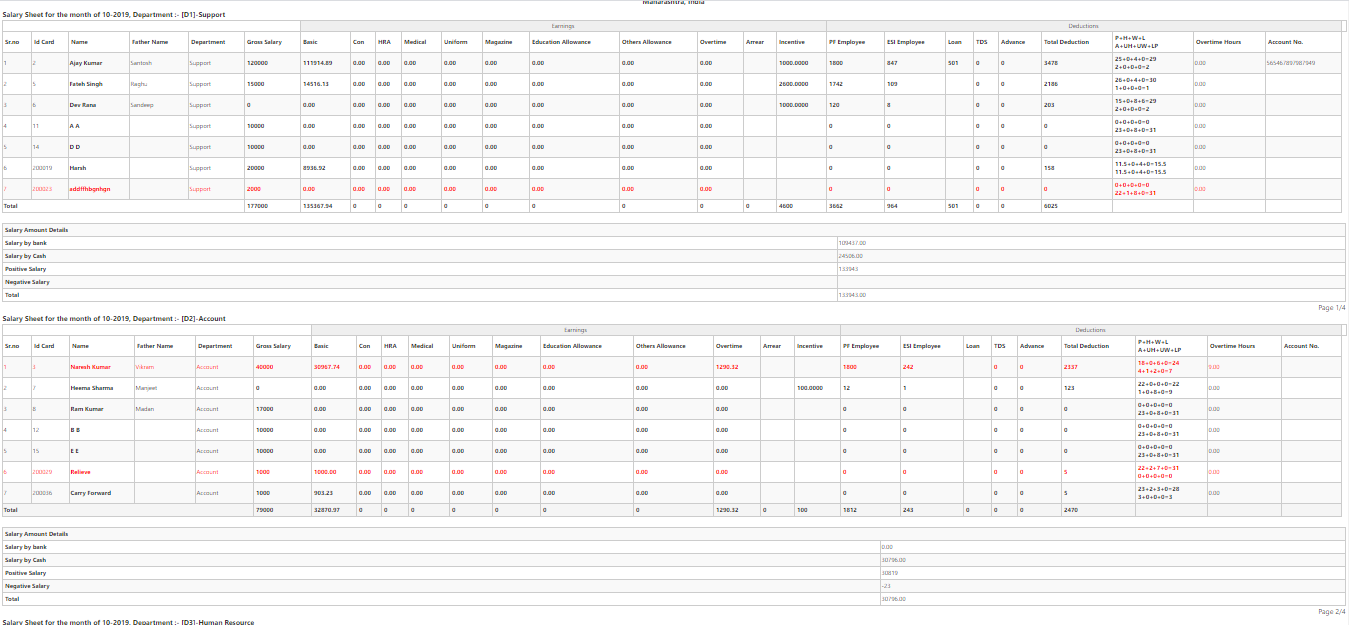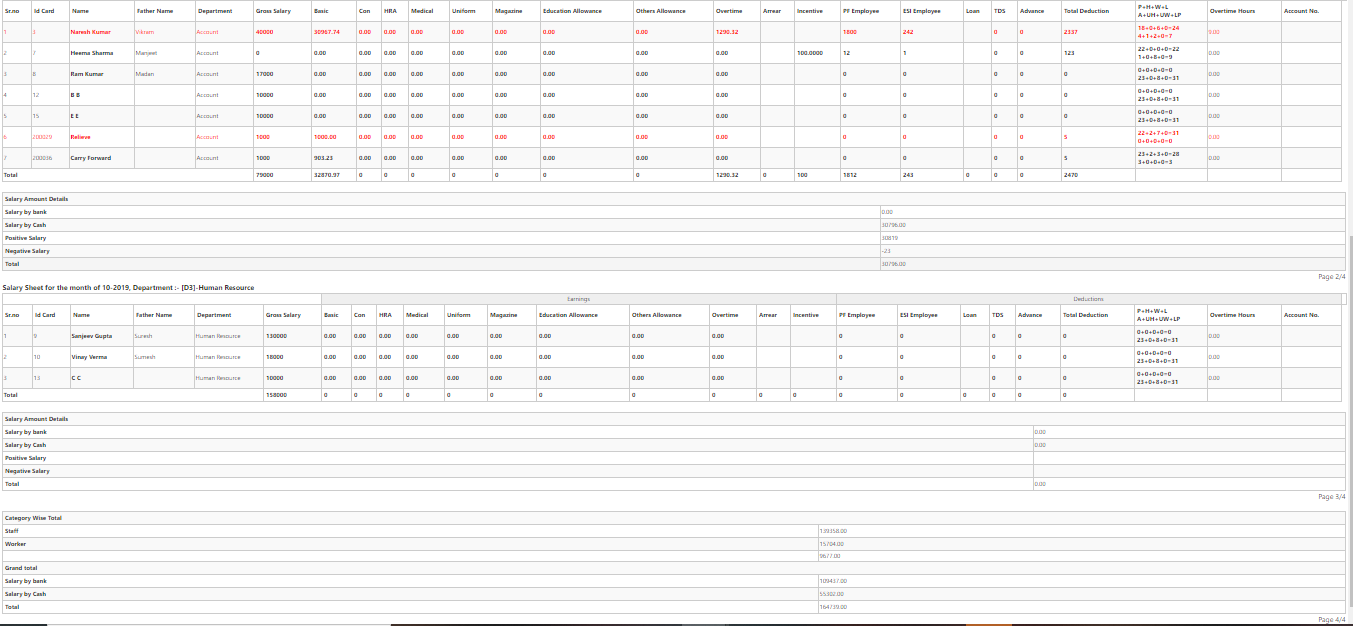 4.Salary Print For A4 Size ID Card wise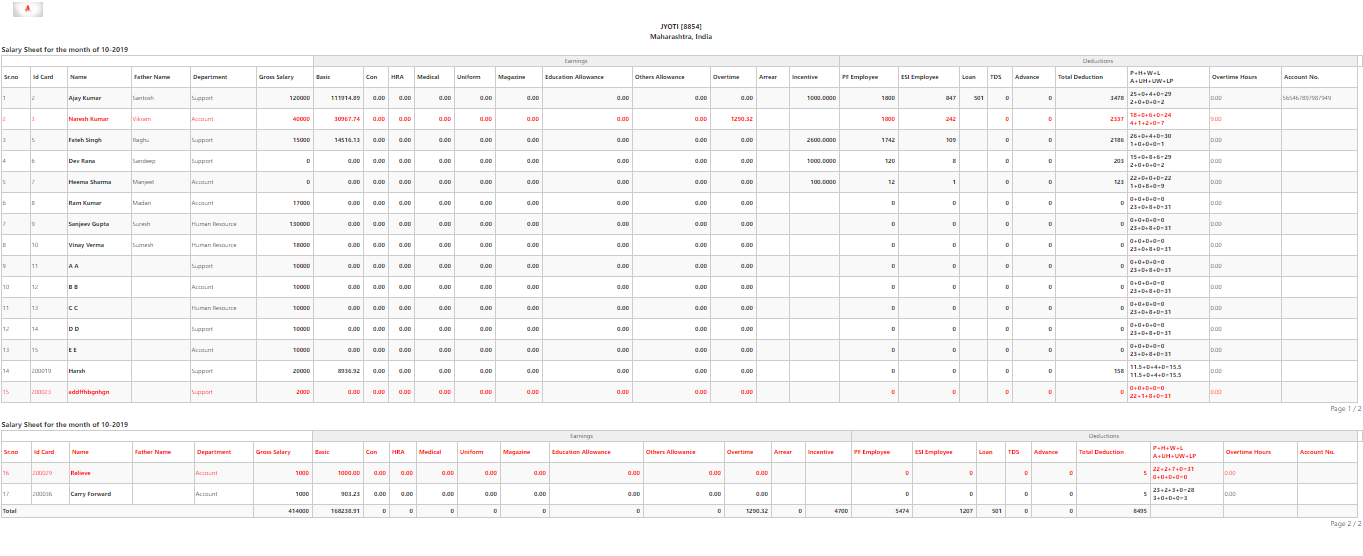 1. Enrollment > Edit Employee Bank Details

2. Select Employee ID from drop down
3. Select Bank
4. Input Bank Account Number

5. Click On save

* Save the employees data with same process which you want bank letter
How to create Bank Letter :- Following below steps for the same :-
1. Salary Processing > Salary Report

2. Click on Right top side drop down option
3. Click in this drop down bank letter as showing below

4. Select Bank
5. Set Time period
6. Select bank data which is individual or collective
Individual bank data :-

Print :-

Excel :-

Collective Bank Data :-

Print :-

Excel :-