Updated by Implementation
What is Bill Of Material(BOM) ?
A bill of material (BOM) is an extensive list of raw materials, components, and assemblies required to construct, manufacture or repair a product or service.
A bill of materials is a list of the raw materials, sub-assemblies, intermediate assemblies, sub-components, parts, and the quantities of each needed to manufacture an end product.
Overview
In Zenscale ERP system, a BOM used for communication between manufacturing partners or confined to a single manufacturing plant.The BOM impacts the purchase of raw material, available inventory and the process of assembly on the shop floor. The accuracy in information helps in making better decisions about manufacturing the product efficiently and cost-effectively.
Use cases
Suppose that there is a company of Shri Sai Pvt.Ltd. Before using of Zenscale ERP system the company facing problem to find the issue in material configuration attribute.
So, when the company with Zenscale ERP system they implemented the feature Bill Of Material (BOM). The BOM feature of Production Planning module to provides a basis for good inventory management so that stock can then be ordered only when it's required,and they help to avoiding excessive inventory holding costs.To decide which assembly variant of the parts or components is to be chosen, they are attributed by the product options which are the characteristic features of the product.
Steps to be performed
Click on Website
https://www.zenscale.in/pp/app_home_beta_new
1.The page will open,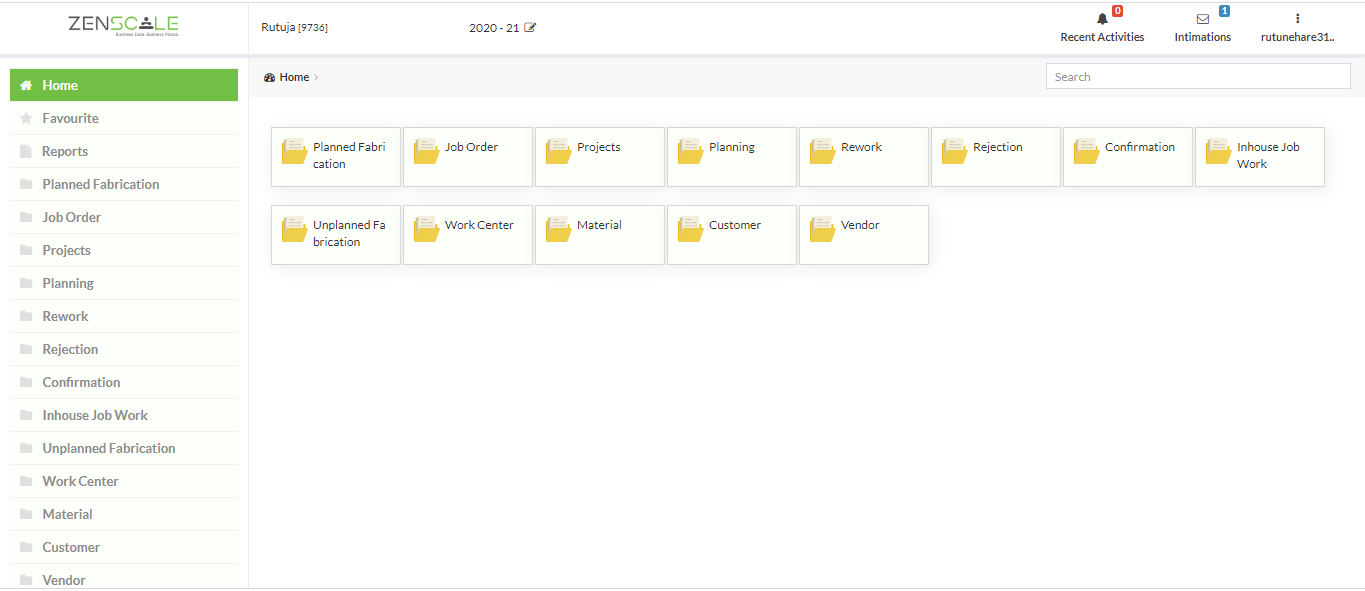 2. Click on Job Order.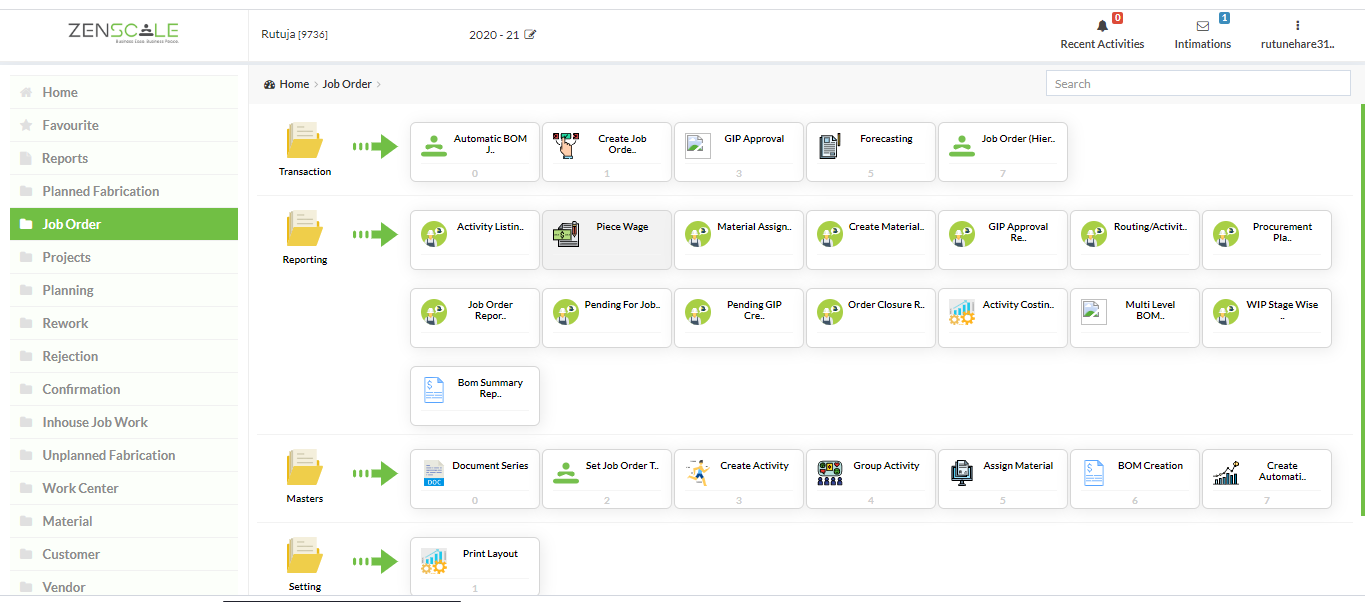 3. Click on BOM creation master.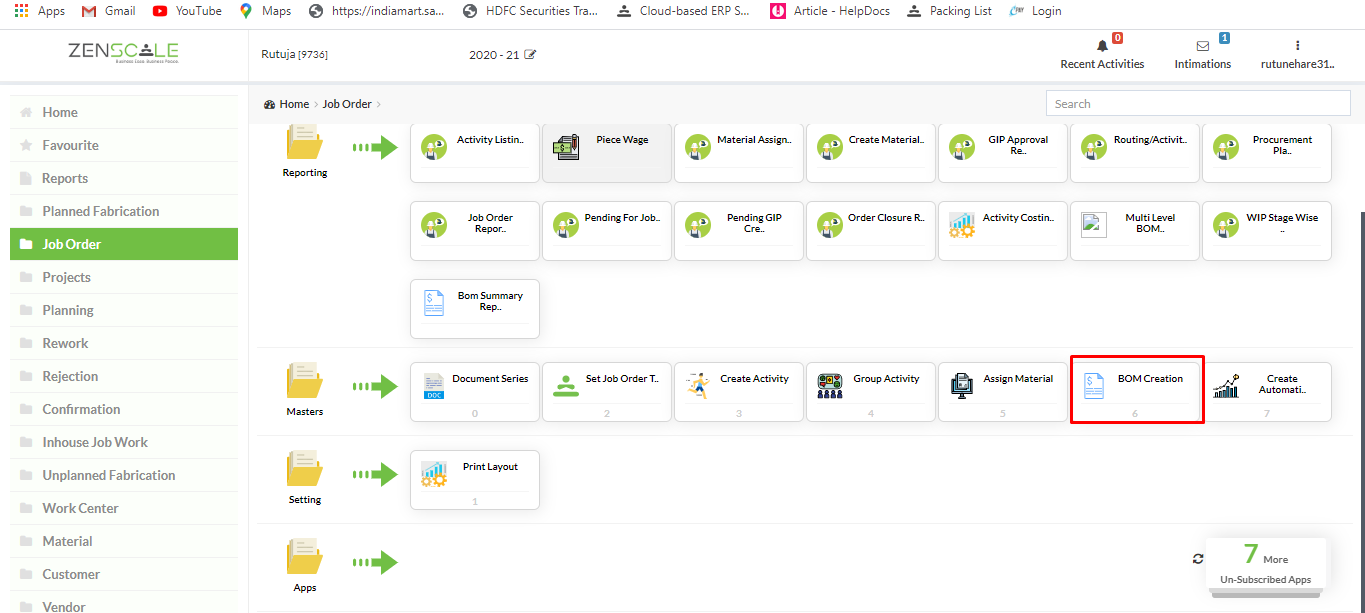 4. The page will show,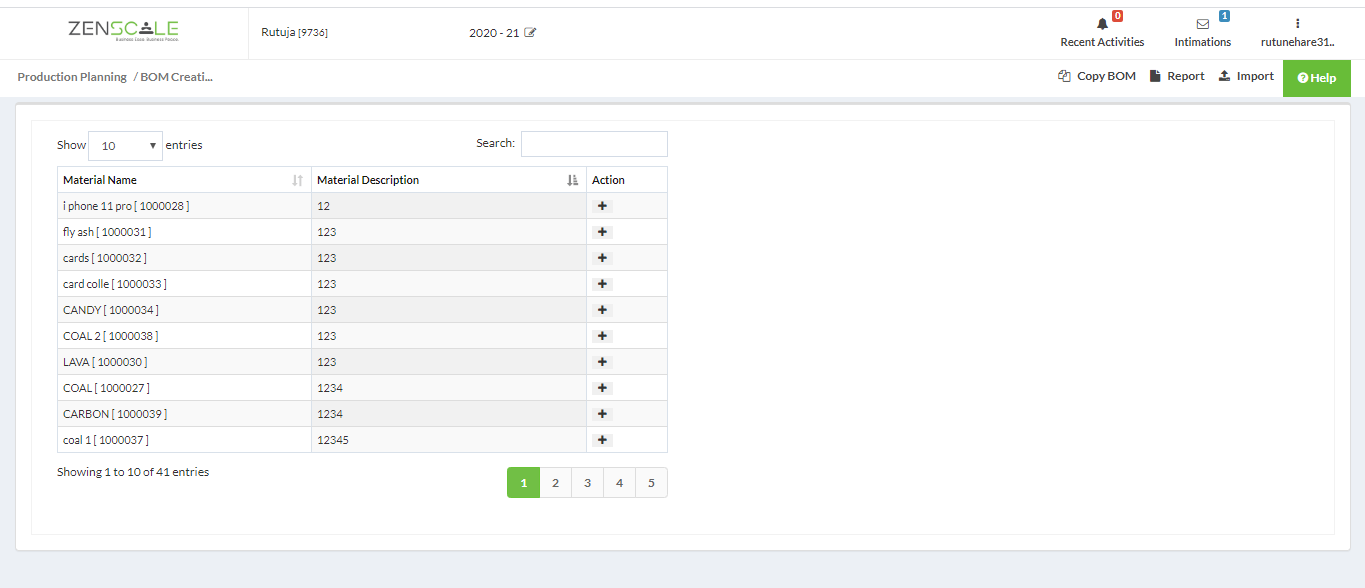 5. Select the material Click on add.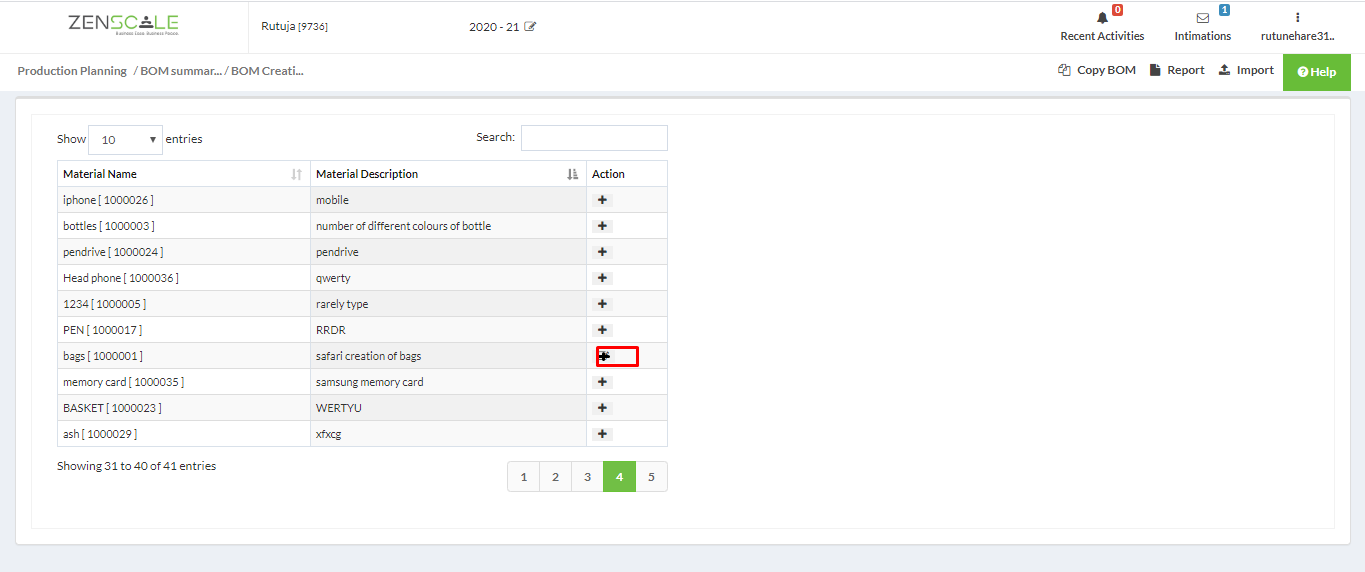 6. Enter the quantity for selected material and then click on enter,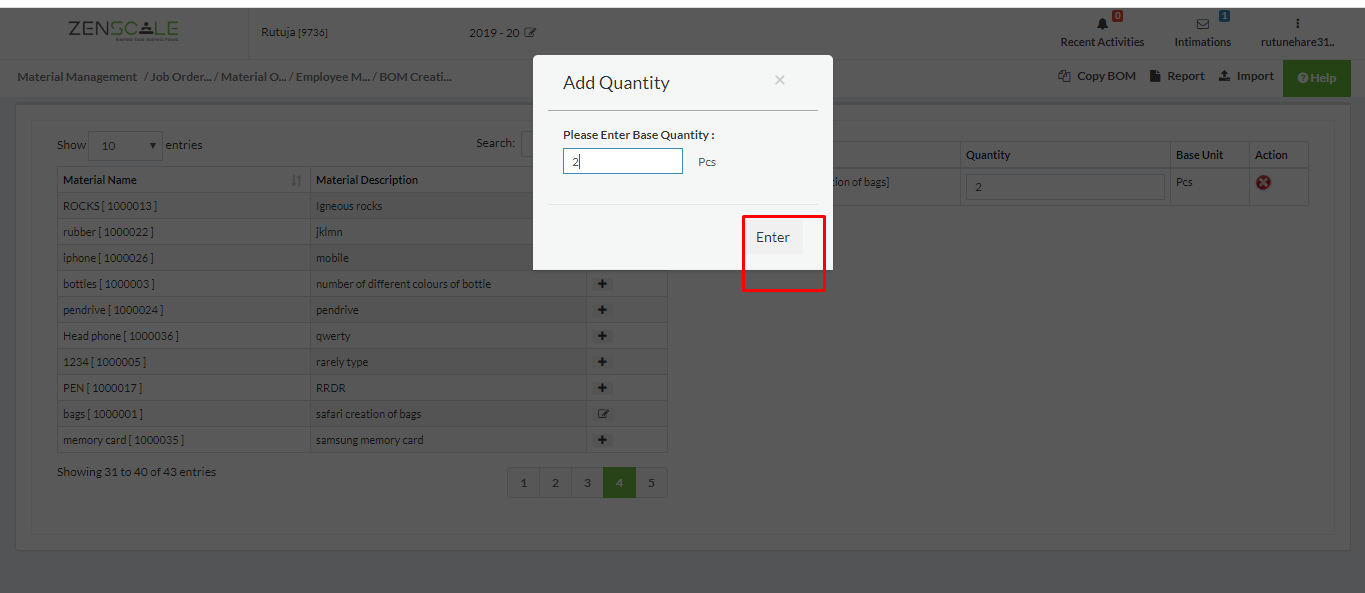 7. It will be selected as a base material,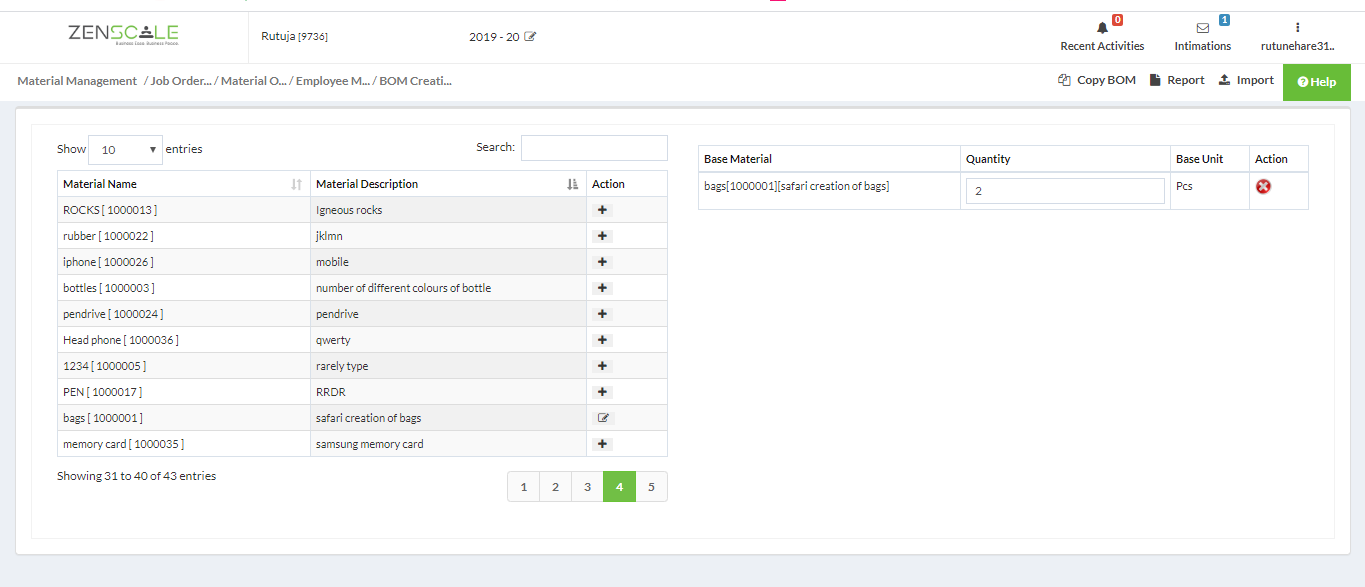 8. For selected material add, its sub material and quantity.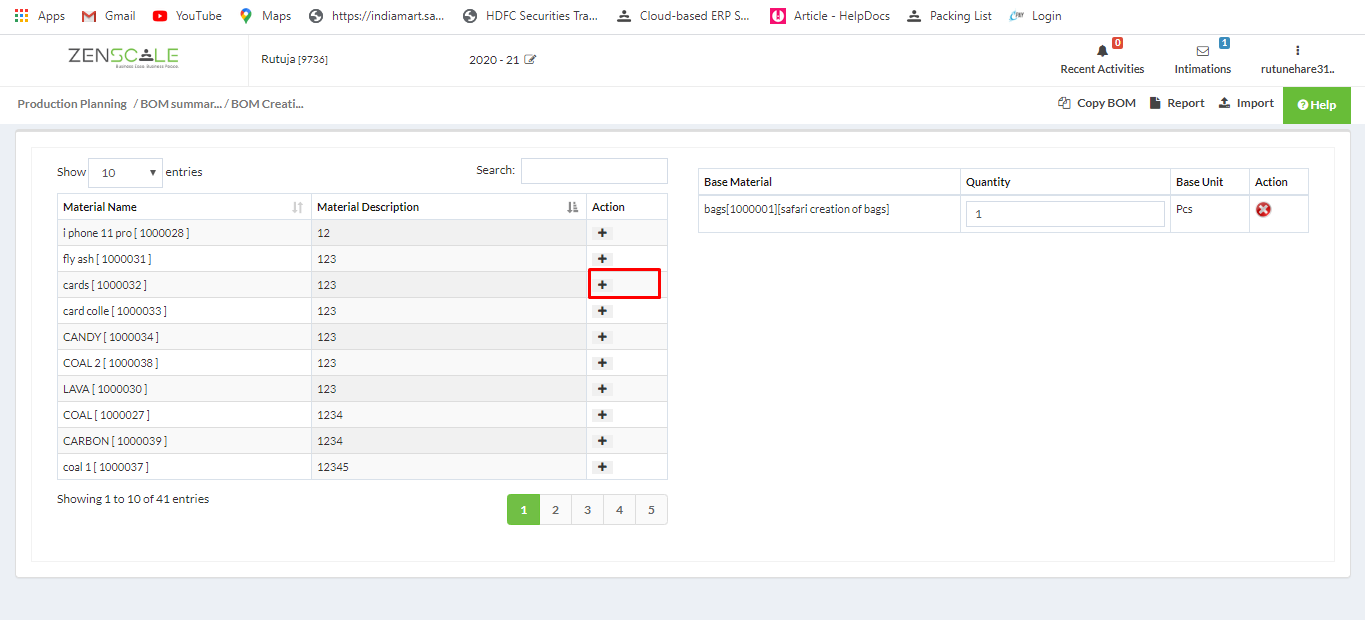 9. After click on plus icon to add sub material,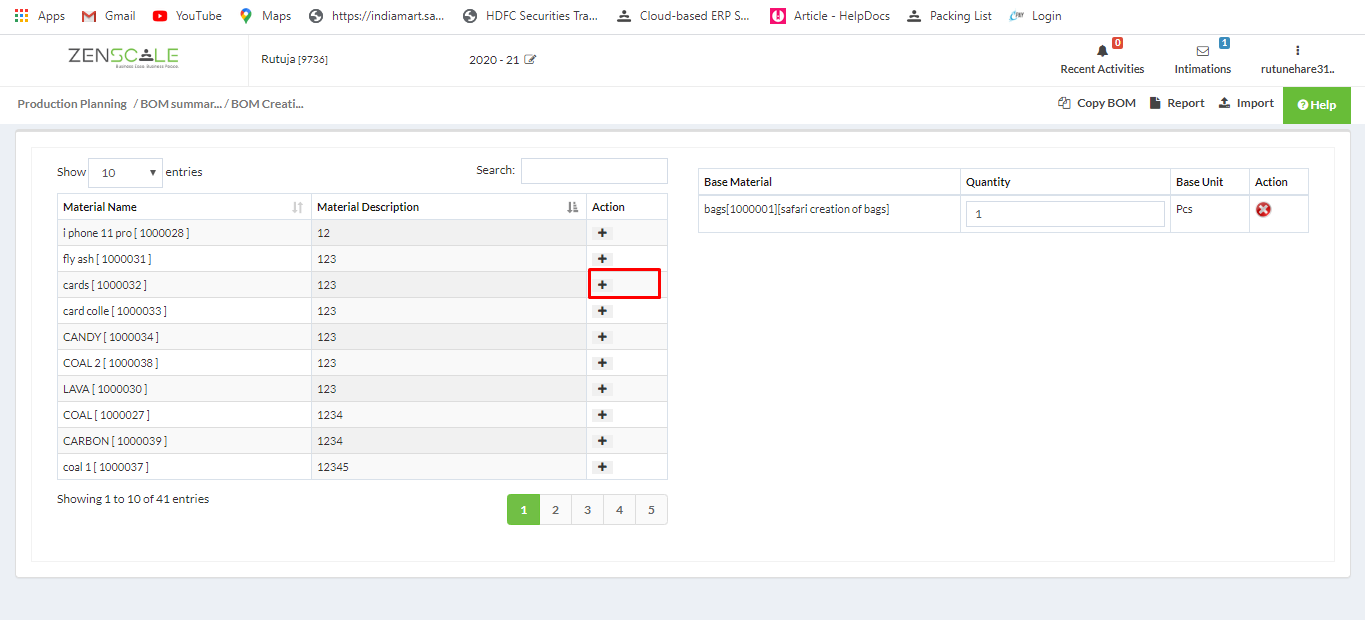 10. Add sub material required quantity and click on enter,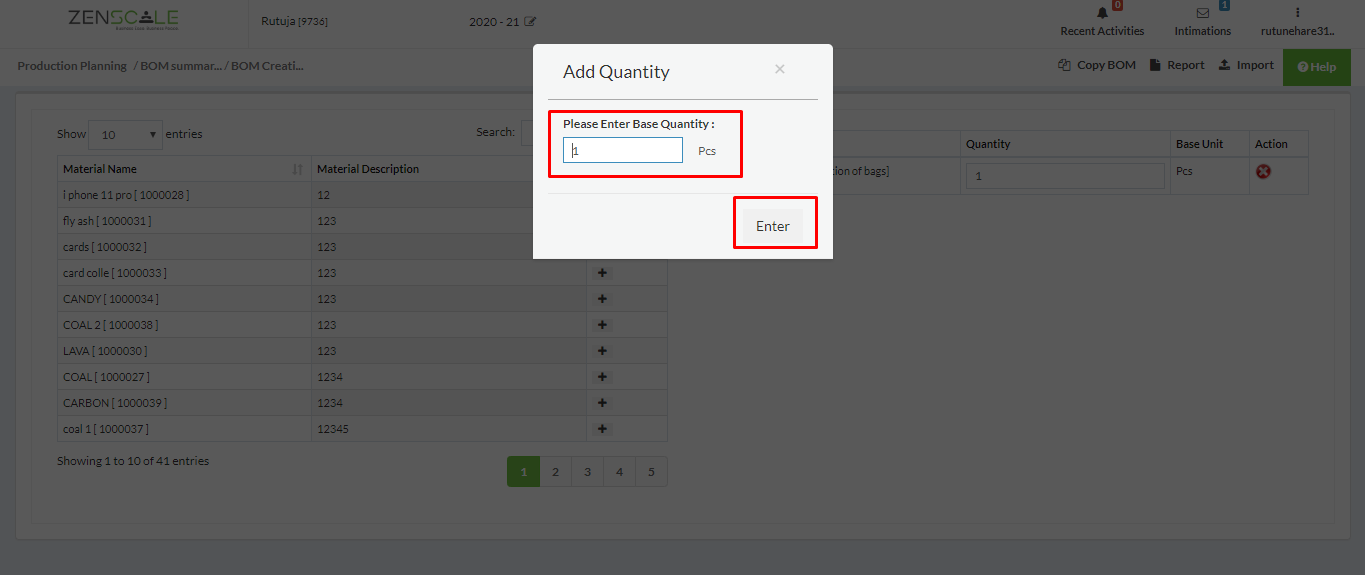 11. Sub material added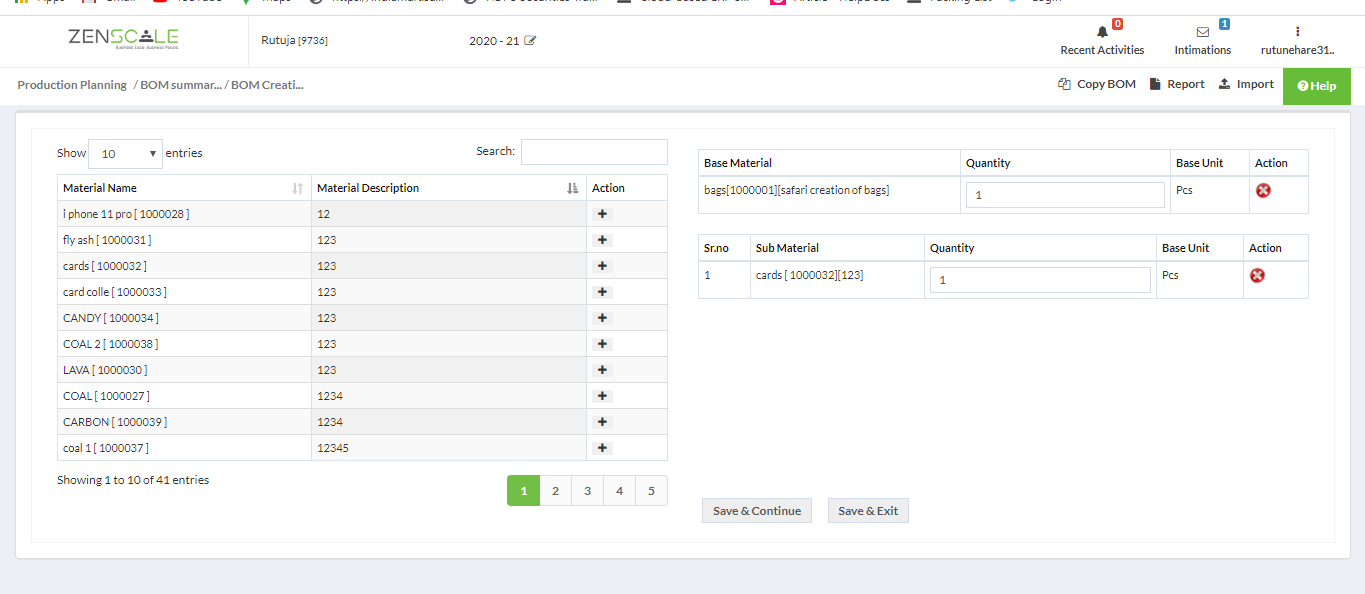 12. Then again add BOM for material,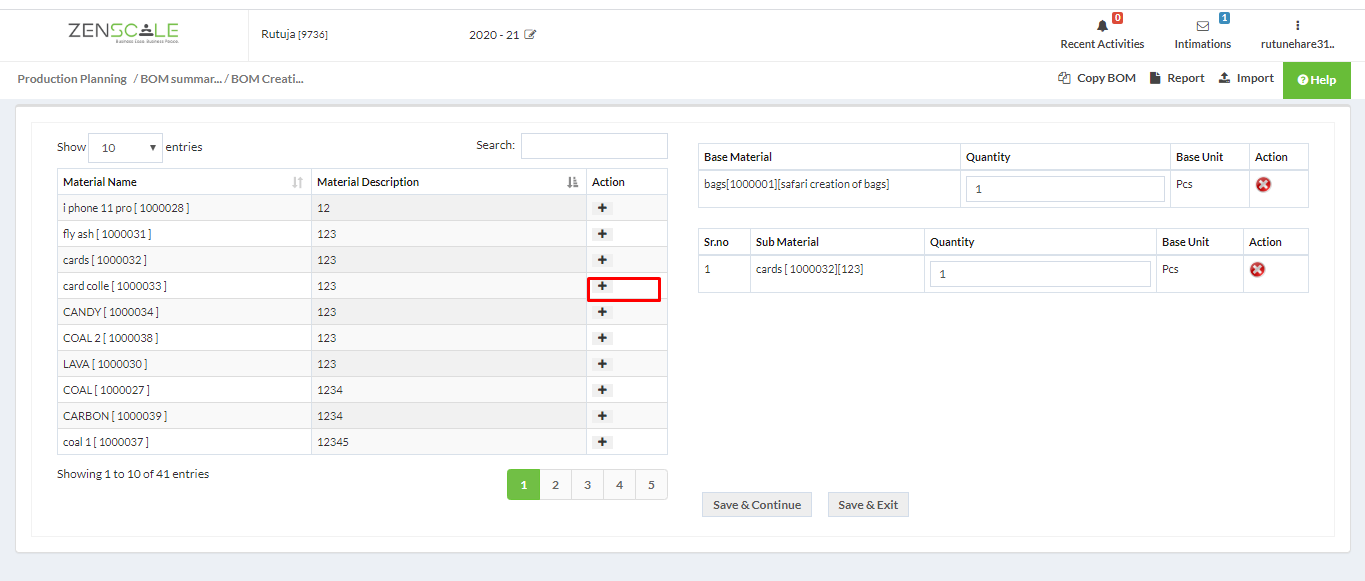 13. Add the quantity, then enter.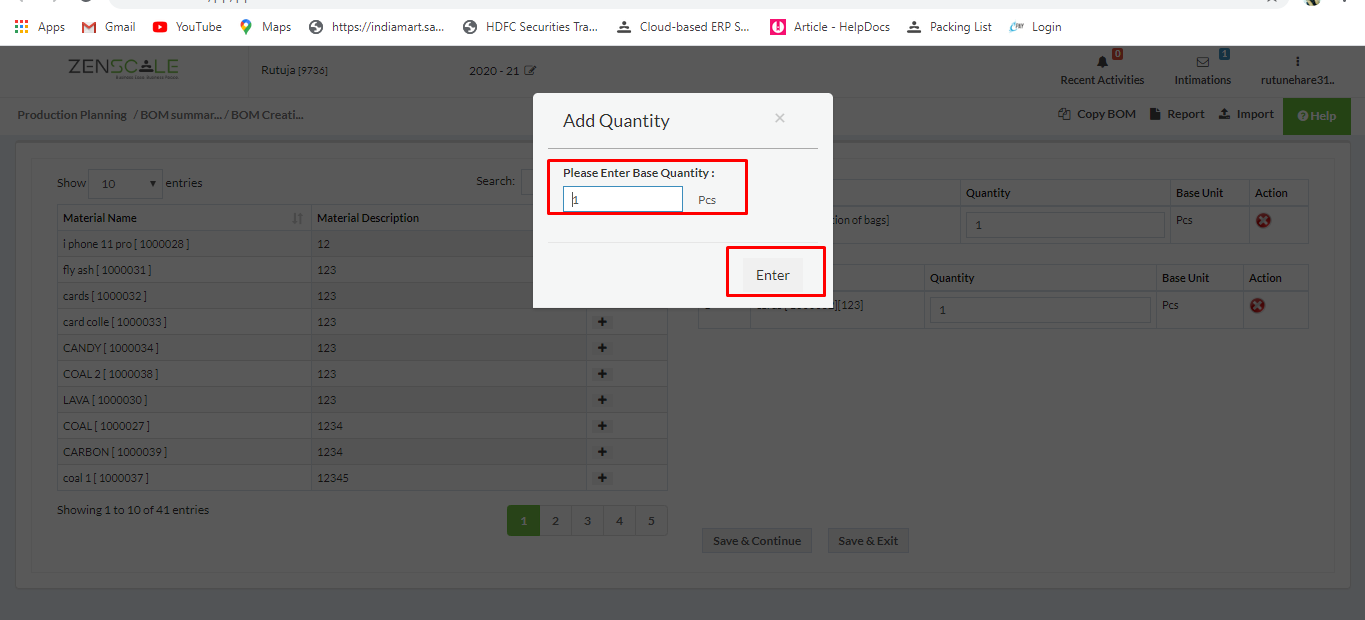 14. Material added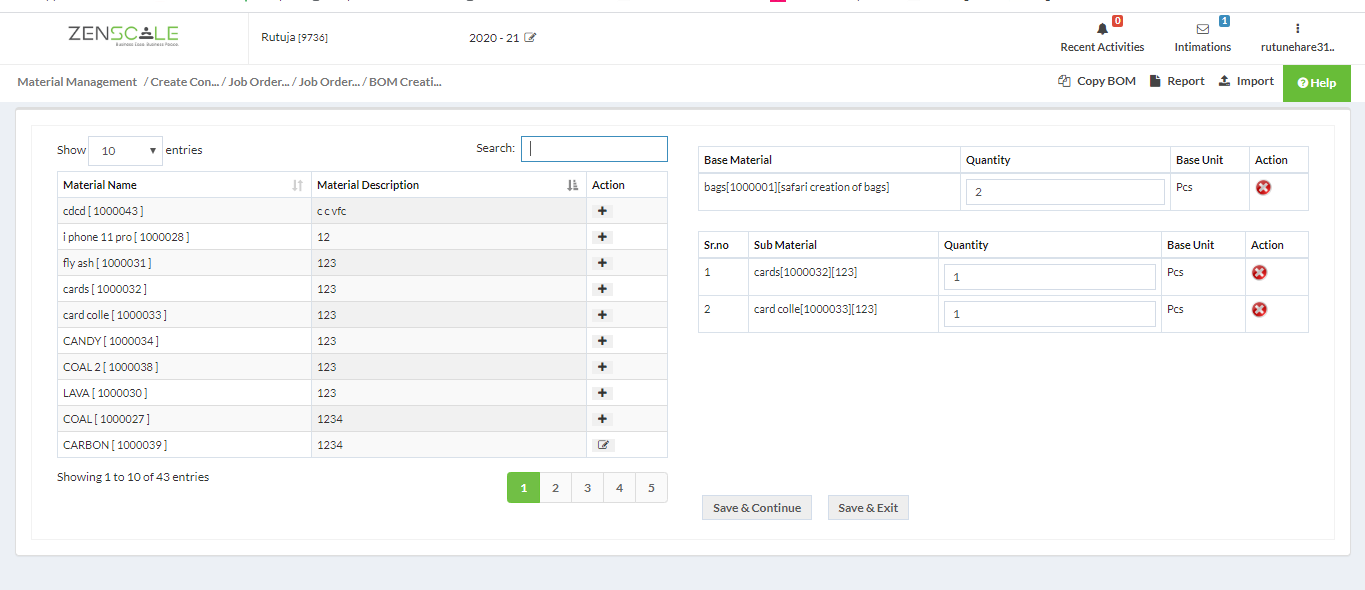 15. Click on Save and continue.
16. It will show that BOM updated successfully,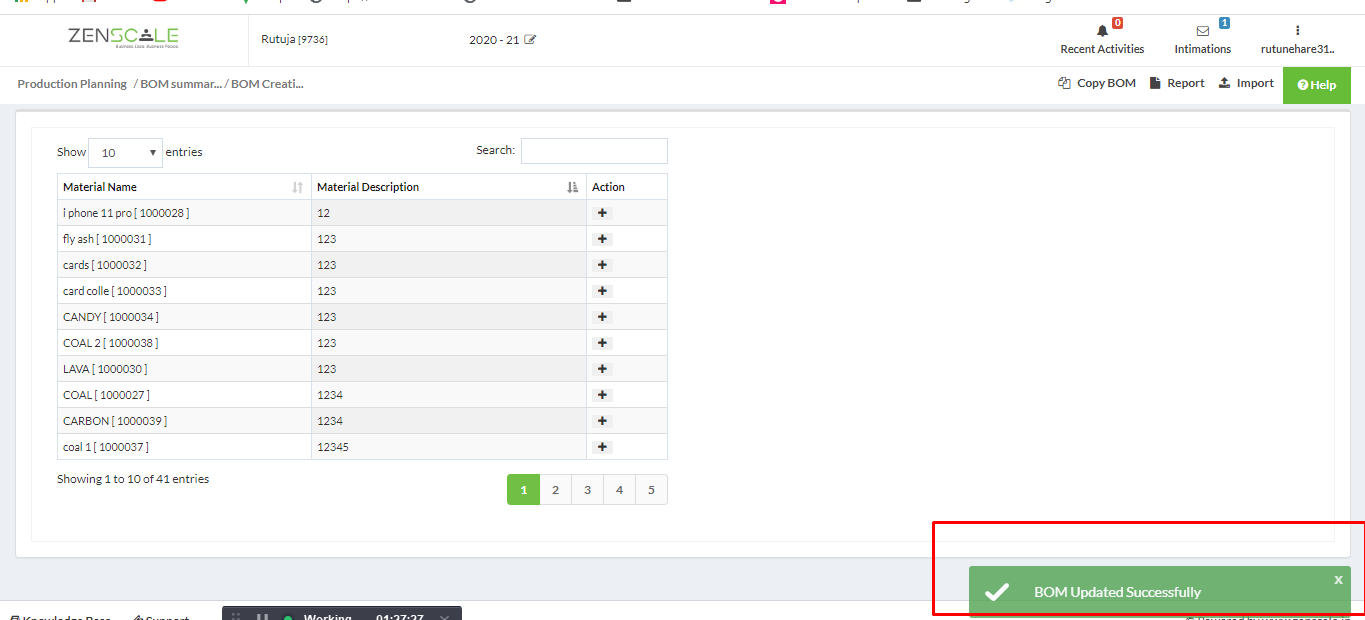 17. If we want to select the same sub material for material then click on copy BOM option.
18.The page will open then select copy material from particular material to particular material.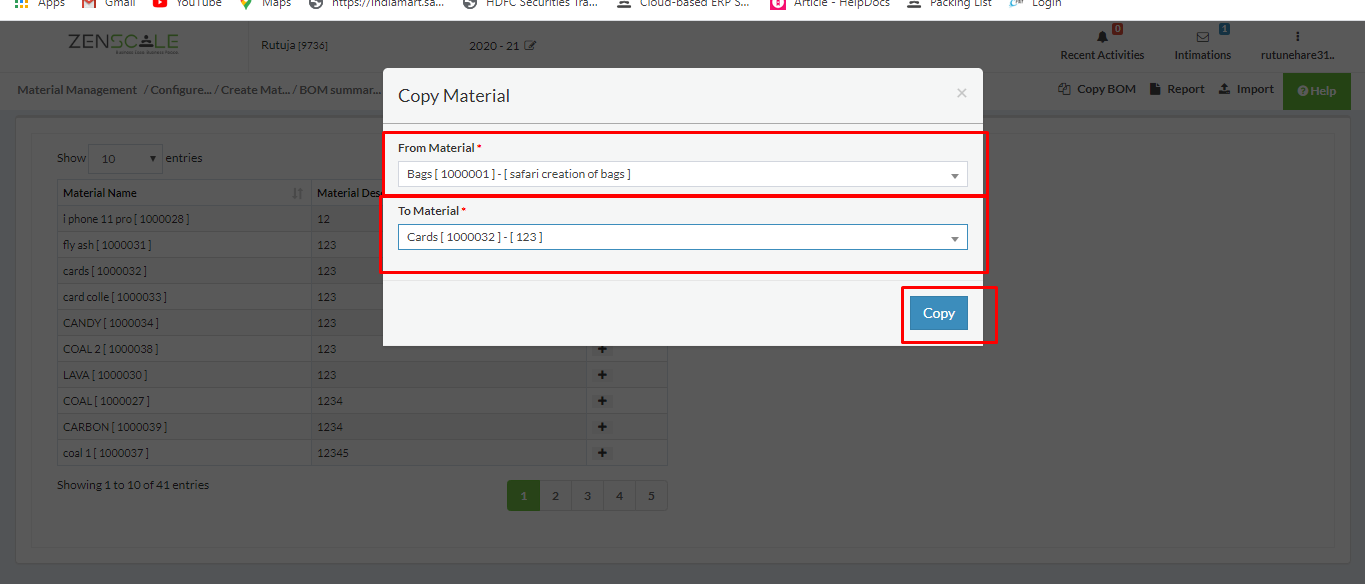 19. To see report click on report.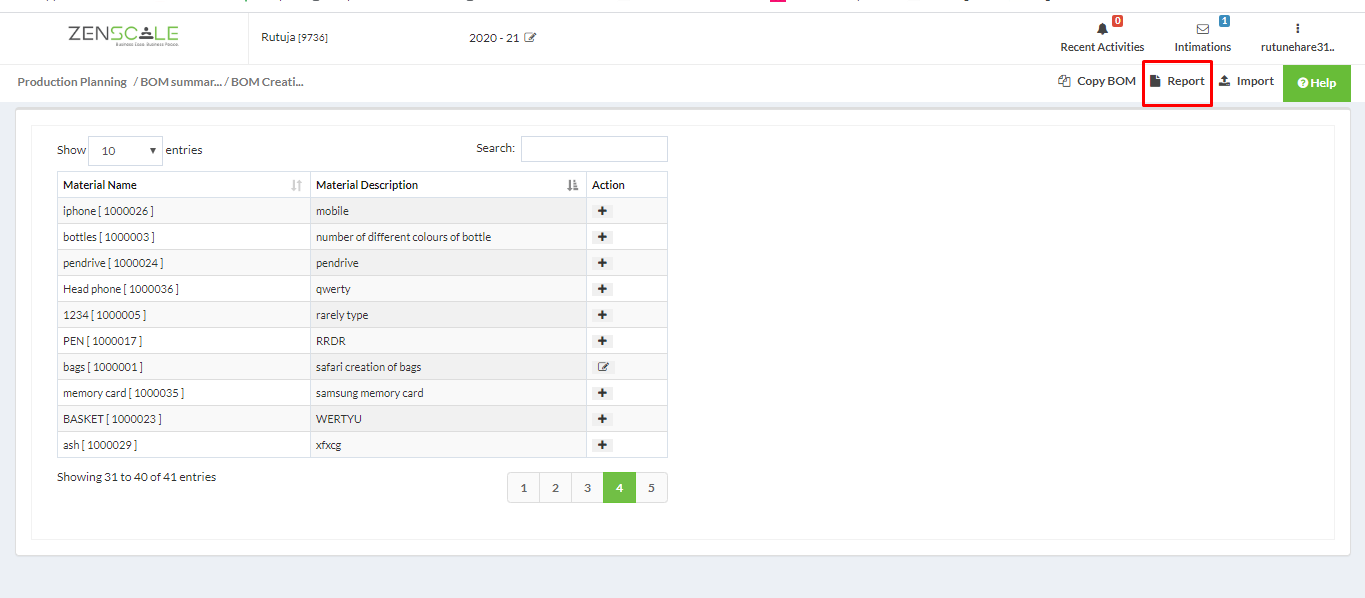 20. You can view and download the report in excel as well