In house activity confirmation/production
In house activity confirmation/production
Updated by Implementation
What is In house activity confirmation/production ?
In house activity confirmation is the process of activity confirming which record the work in progress of particular job work.
Overview
In zenscale system the In house activity Confirmation is the sub module under Production Planning. It is effectively used to get activity confirmation as an acknowledgement from relevant departments or employees about the assigned jobs or materials.
Case study
Suppose that there is a company Parveen steel Pvt. Ltd. that manufactures shirts. There are a lot of processes involved like stitching, sewing and designing under which various tasks are assigned to the respective departments.
In house activity confirmation helps to record the WIP of a particular job work . In this the corresponding jobs are received, the departments are required to send back a activity confirmation in order to validate the assignment of the jobs.The In-house activity confirmation feature thus helps to keep a track of the resources for confirming quantity, how they are being used, receiving of the order, and its delivery.
Steps to be performed:
Click on link.
https://www.zenscale.in/pp/app_home_beta_new
1. The page will open.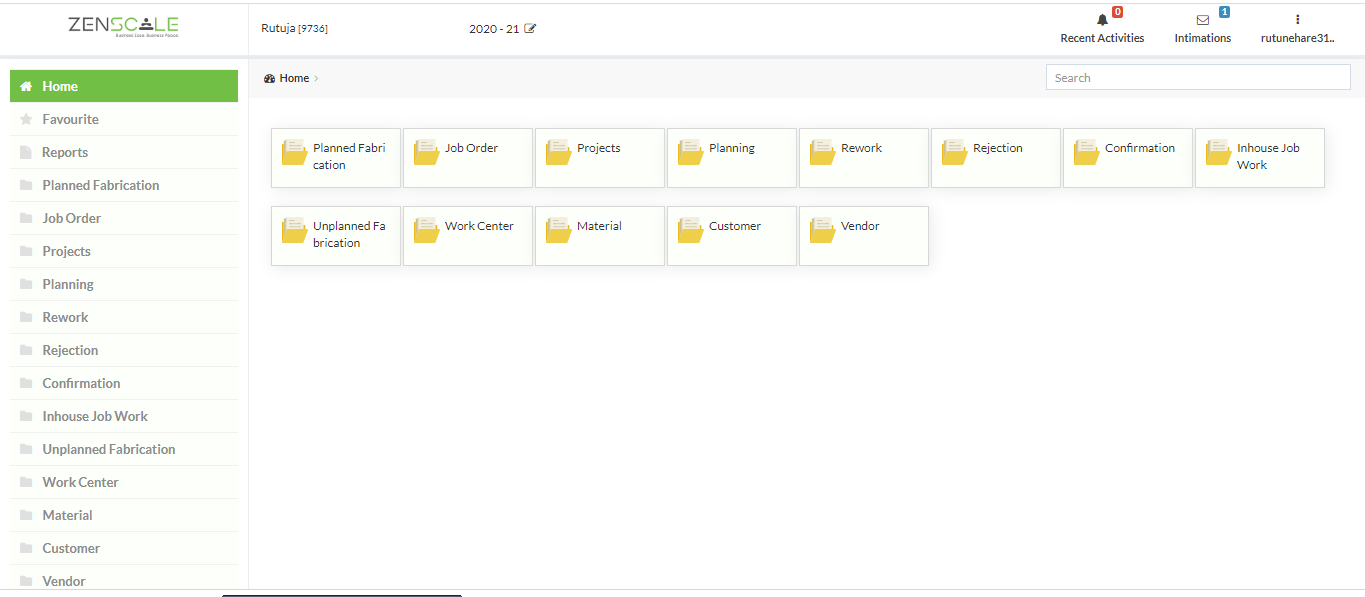 2. Click on In house Job work.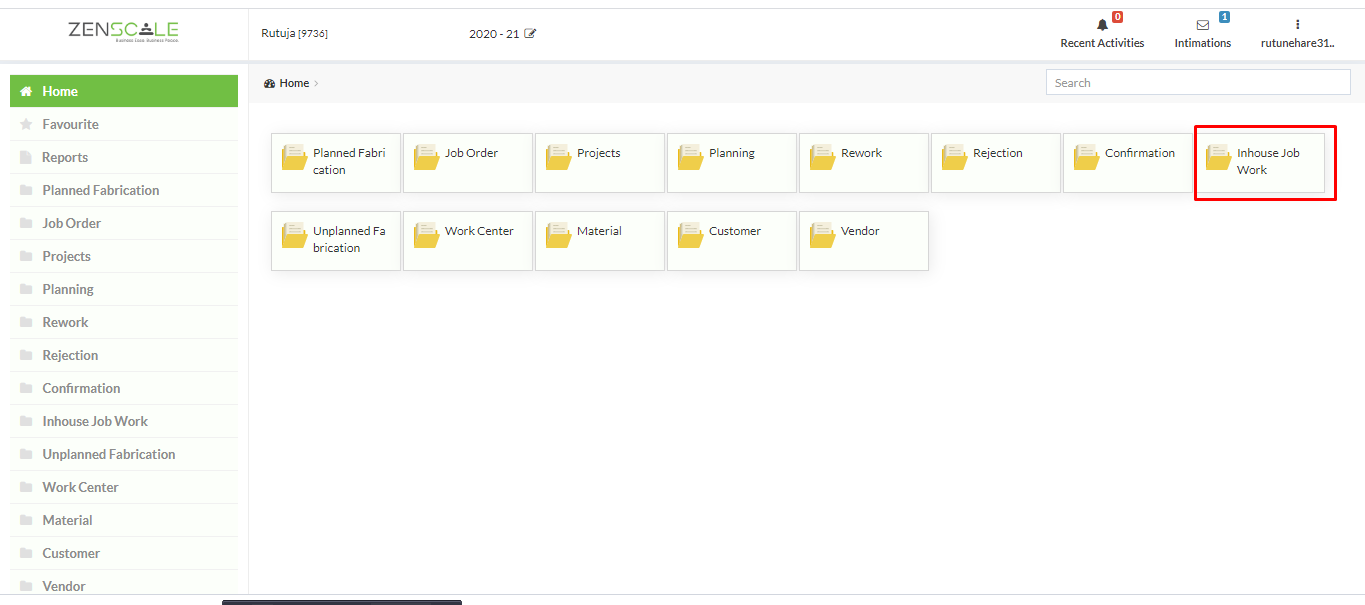 3 Click on In house activity confirmation.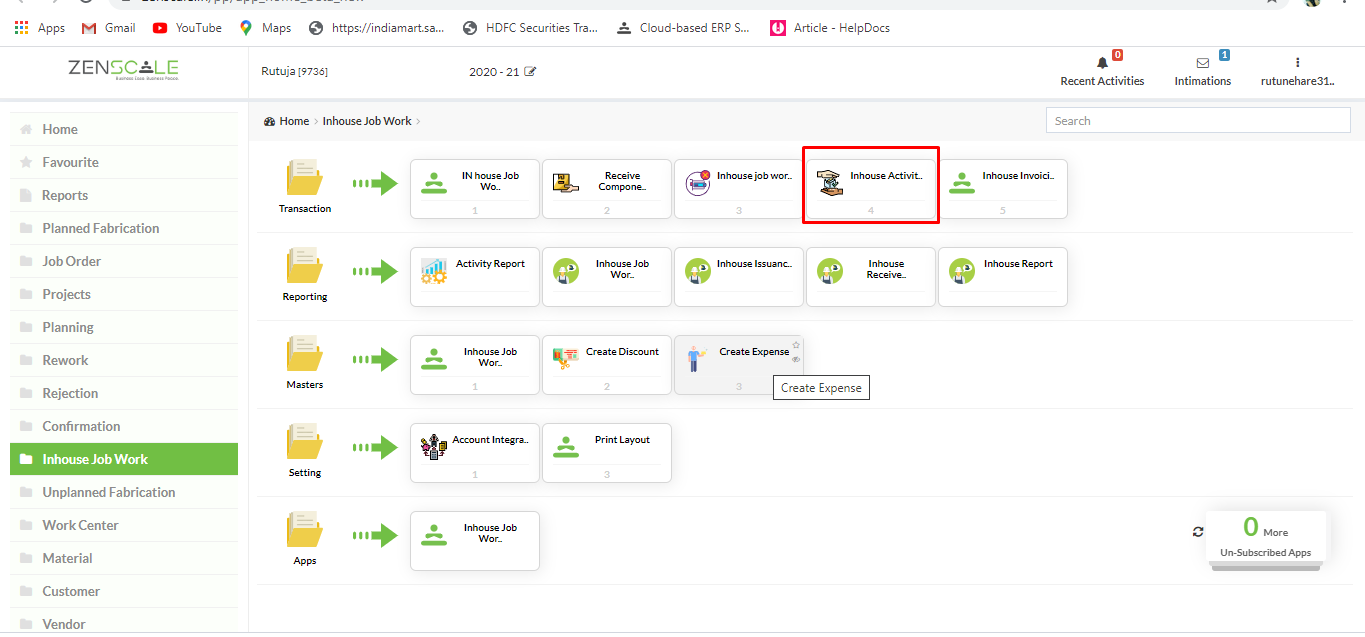 4. After click on In house activity confirmation the page will open.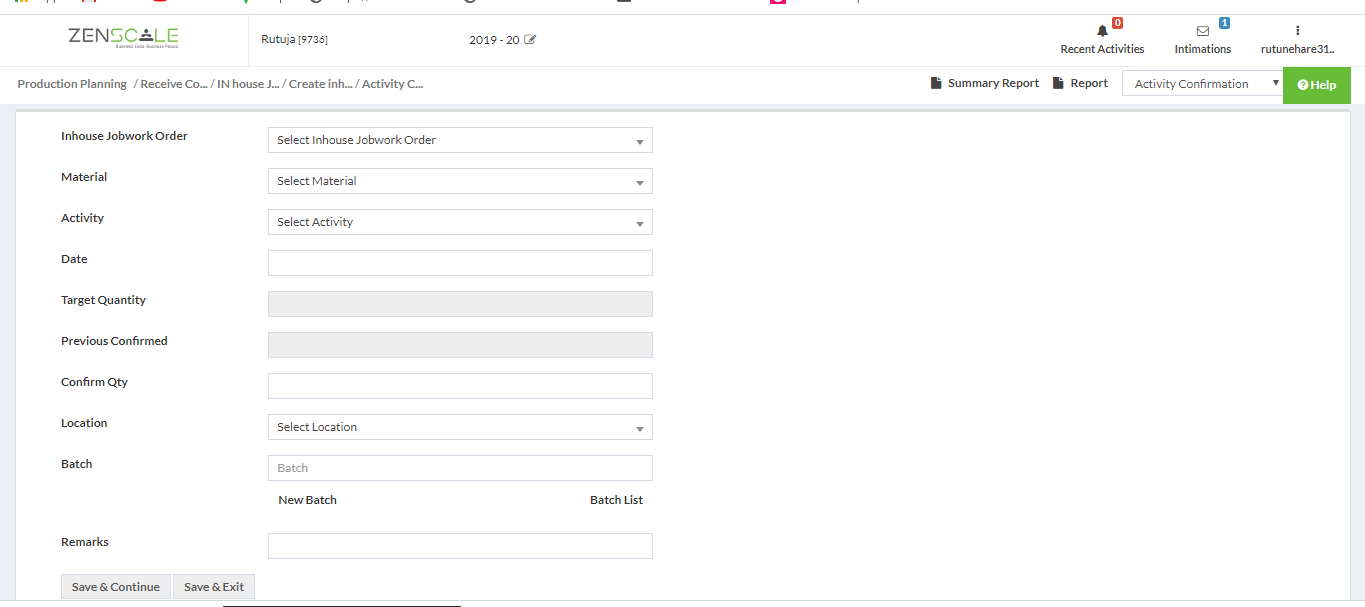 5. Select the in house job work order that we have created.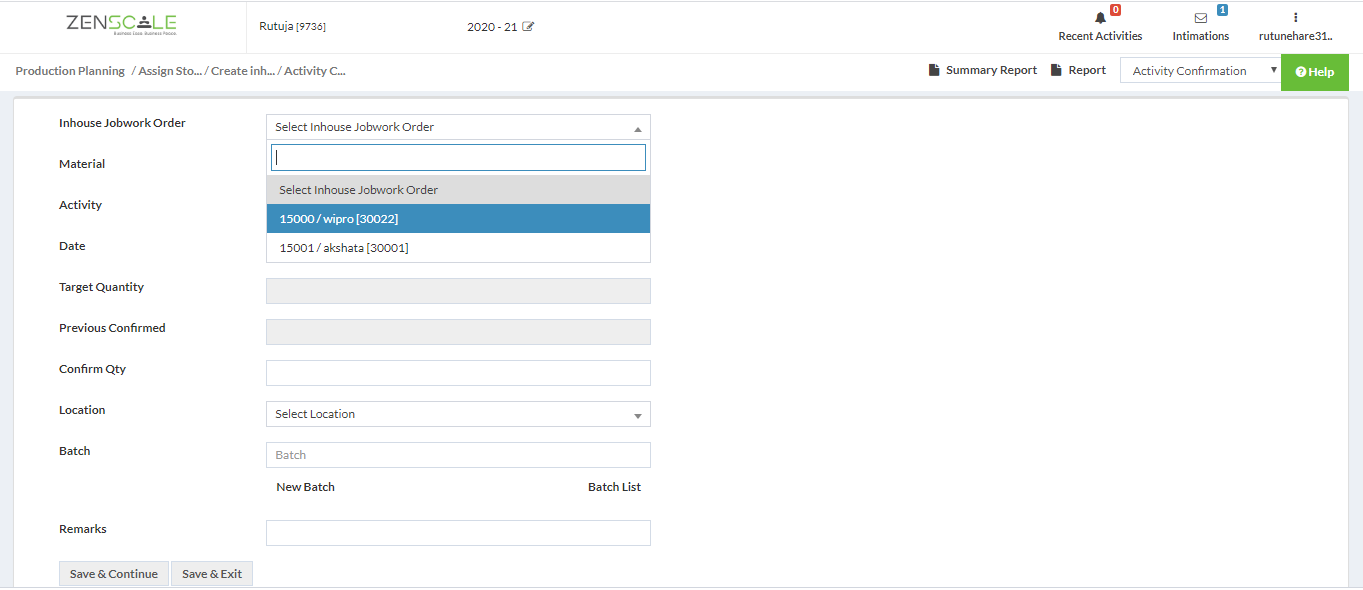 6. Input the confirmation quantity as per their activity performed.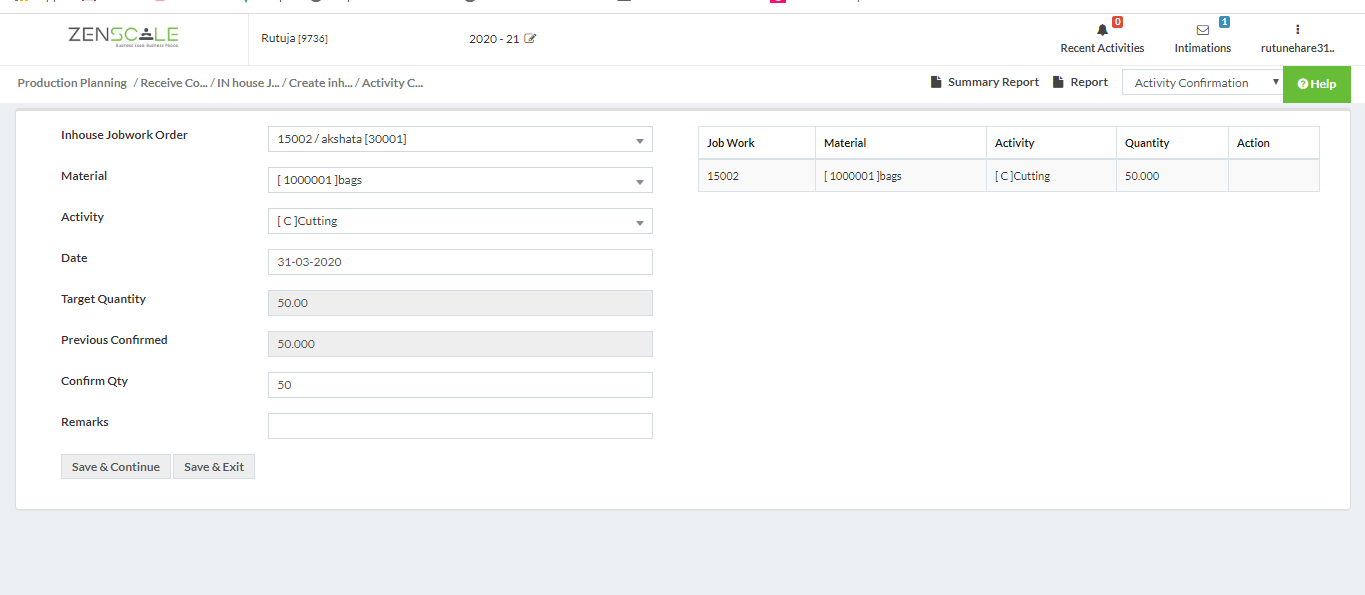 7. Then click on save and continue.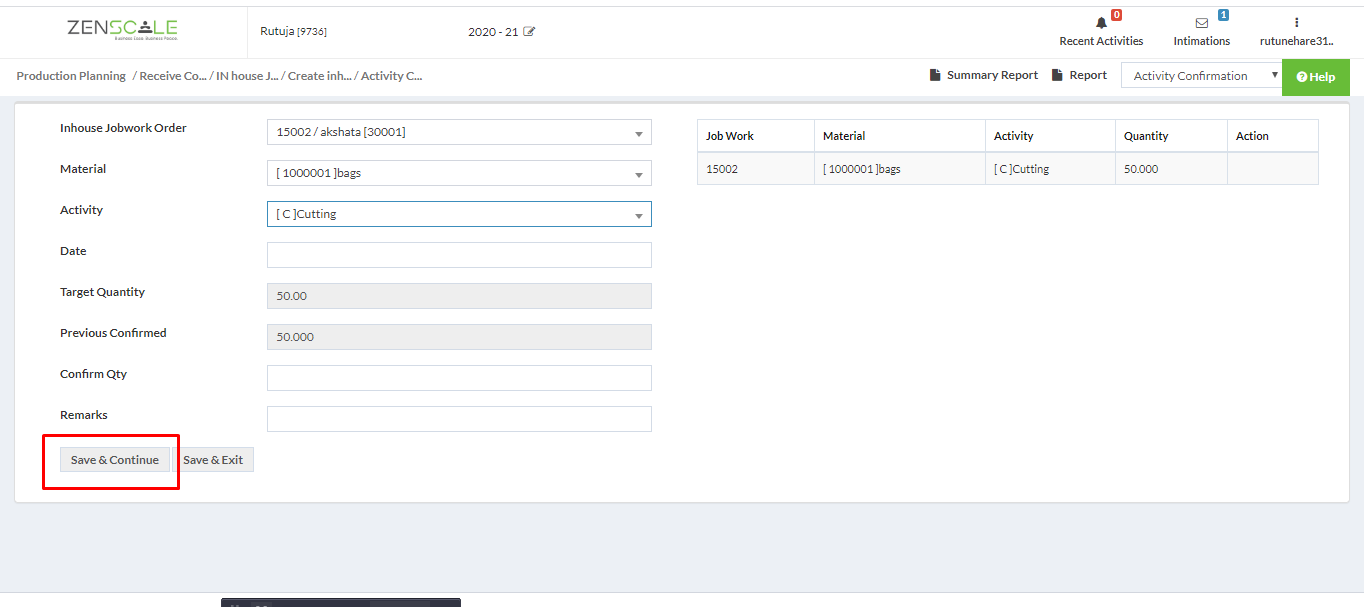 8. It show that confirmed successfully,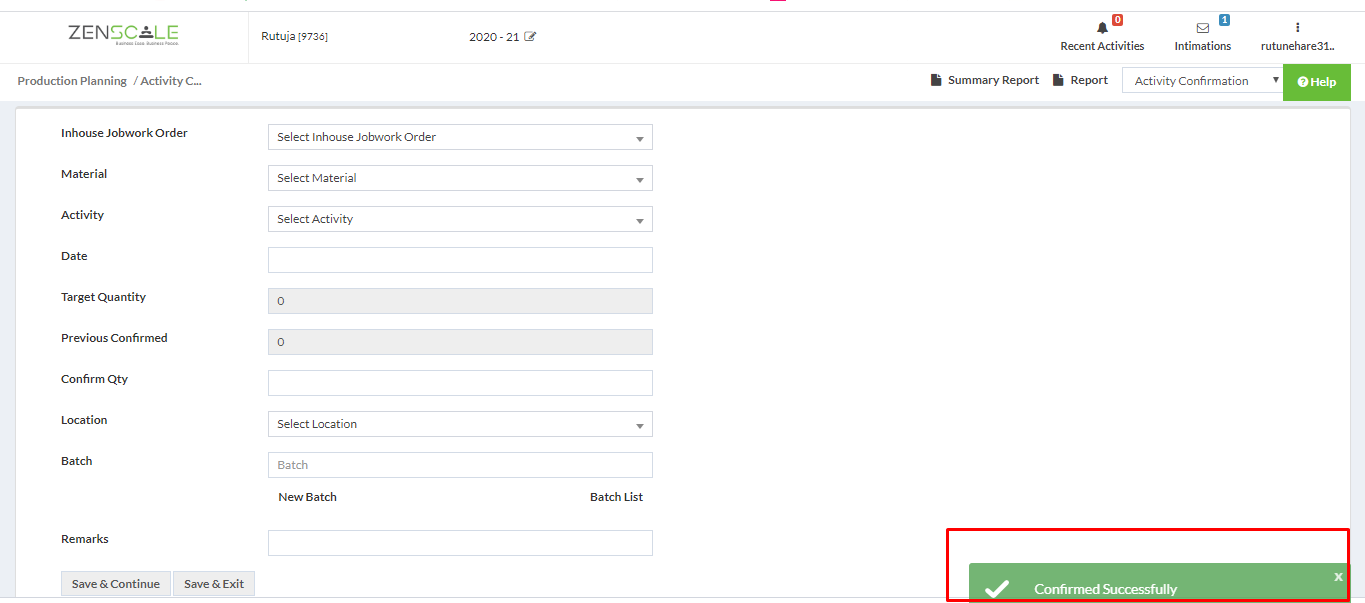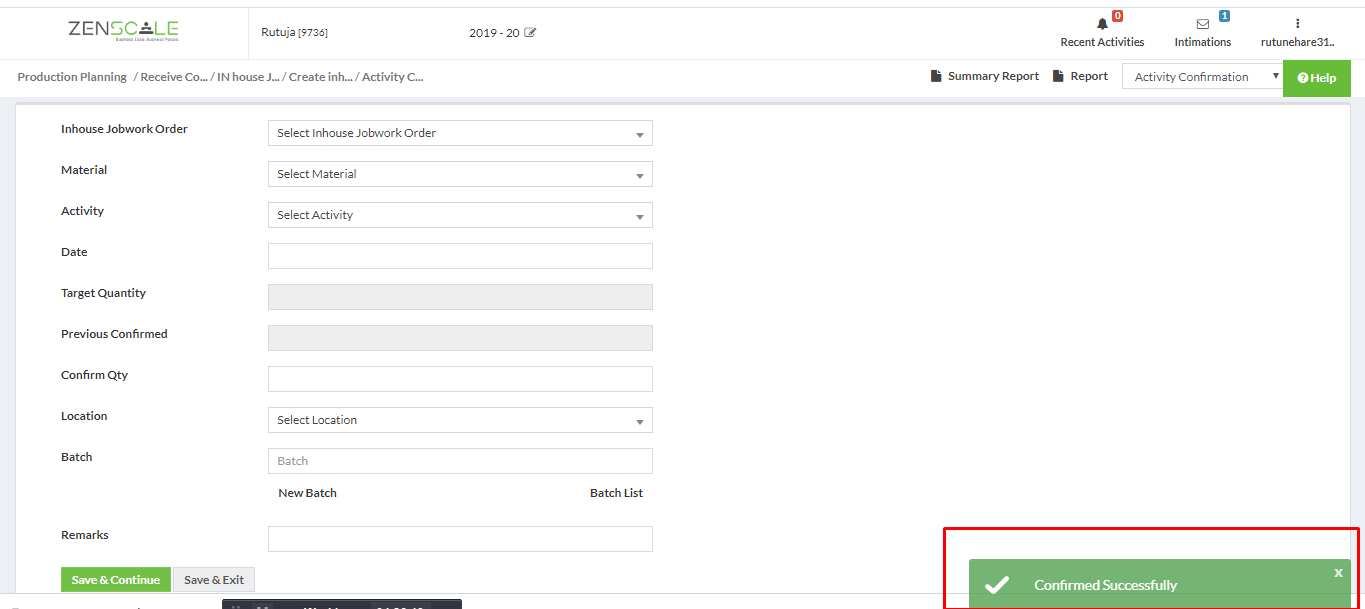 9. Click on report icon to check the saved documents.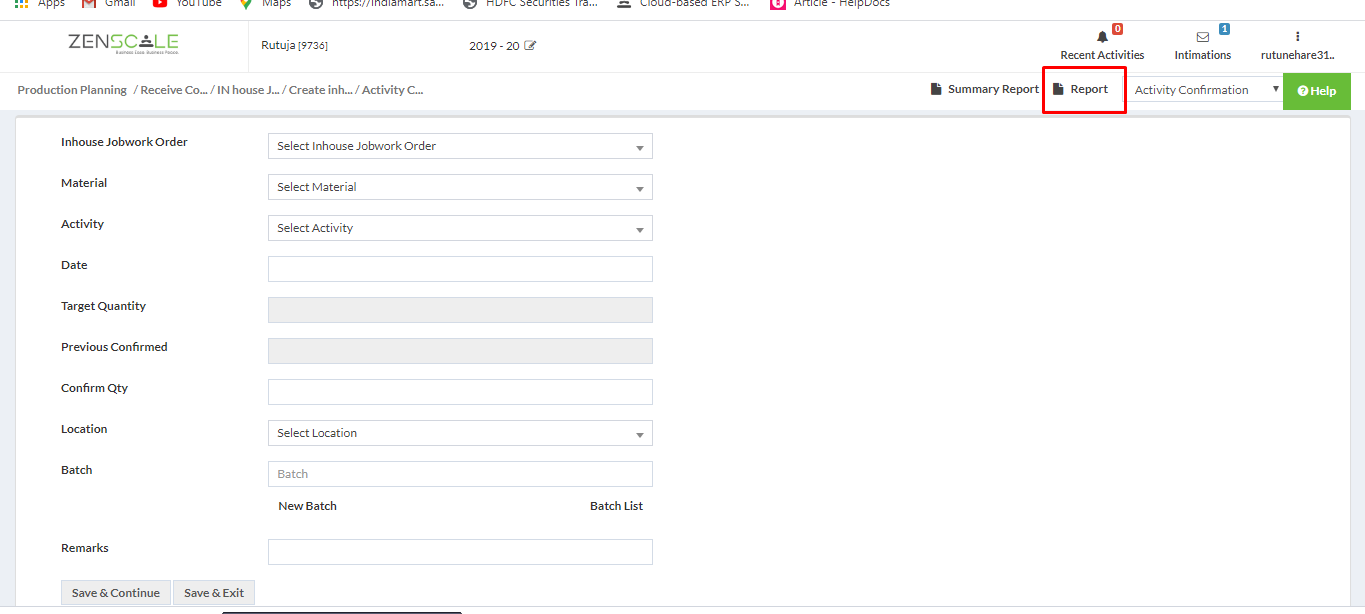 10. You can verify and download the same report in excel as well.