Updated by Implementation
What is Raise Budget?
Raise budget refers to increasing budget in case of budget allotted in starting of financial year is not sufficient. It allows user to go increase the value of budget.
Use Case
Support there is a firm "XYZ Ltd". They have allotted lots of budget. In Diwali budget they have allotted Rs.100000 budget but after spending money it become 105000/-.
With help of this option user can increase it and then can justify by posting entries.
Steps to be performed for Raise Budget
1.Go to Transactions and click on Raise Budget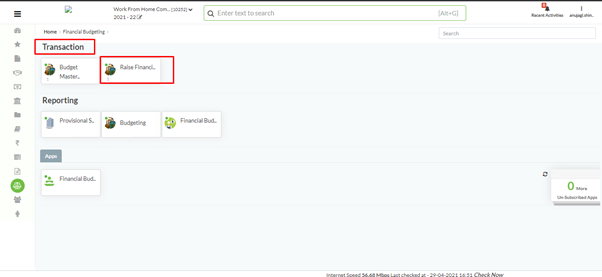 2.Select Ledger account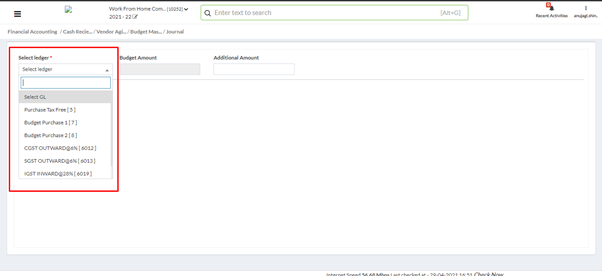 2.1.It is monthly budget, so it is showing months to raise budget. Here user can enter the amount in required month and save.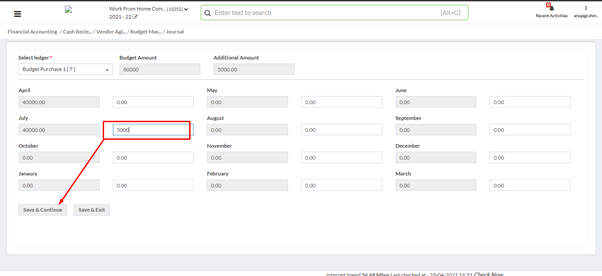 2.2.This is Annual budget so in Raise budget it is showing only 1 column to raise budget.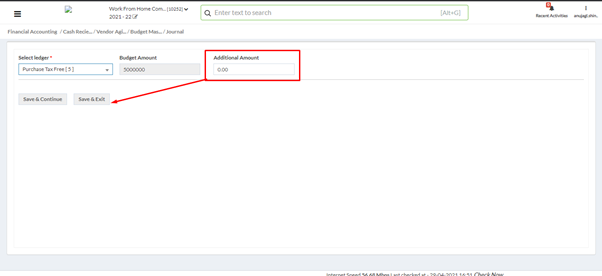 User can raise budget only if there is initial budget exists. Raise budget is used only for enhancing budget.