Updated by Implementation
Need Help Call Us
1. Click on "Need Help Call Us"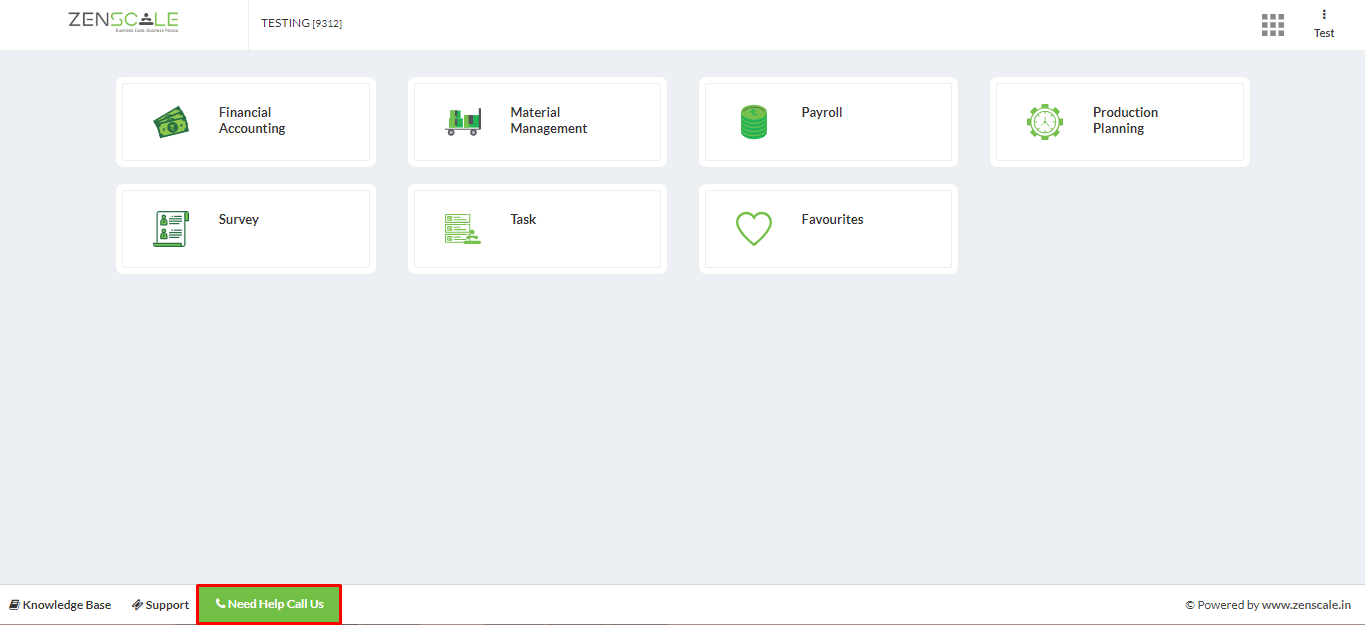 2. Now select your Module

3. After selecting Module system will fetch the company details and the Key Account Manager associated with your Module.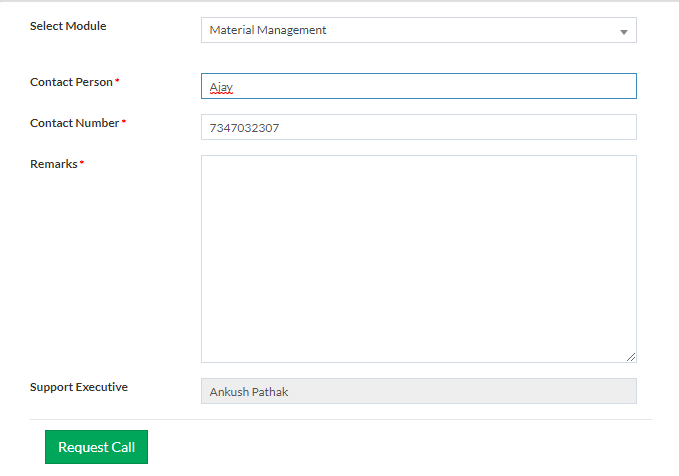 4. Here the user can change the Contact details, to whom they want our support team to call and will input the remarks as well.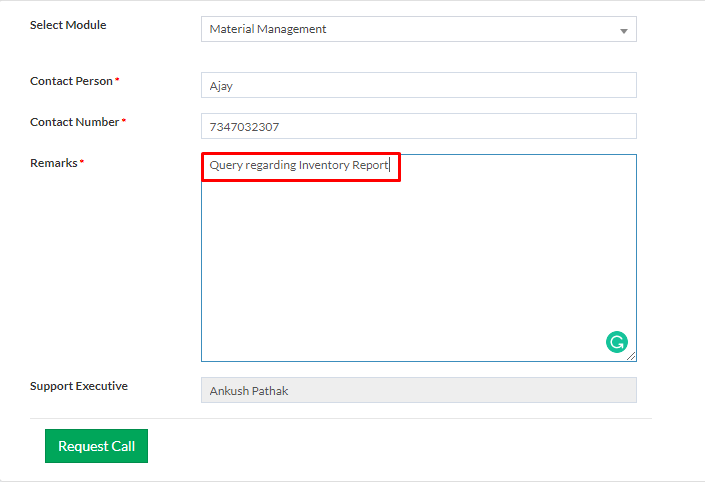 5. Now, click on Request Call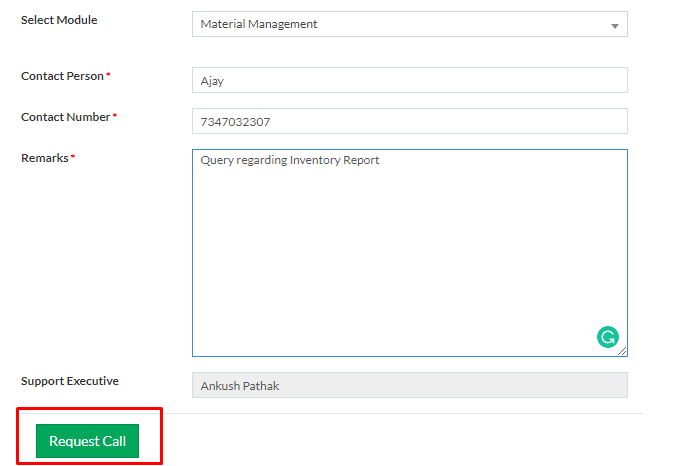 6. After raising a request our support team will contact you in 5 Minutes.
7. If our support executive is busy, they will call you in the next half-an-hour.
8. In case of our Week-off and lunch time your request will be set in a queue and our support executive will call you soon.